Country Parks Scotland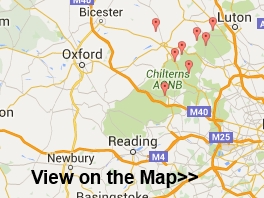 Country Parks are perfect for a safe cycle or walk. Most have well maintained cycling and walking paths. 
Other popular features include lochs, resident deer and nature reserves.
Please use the links below to view full route information including descriptions, elevation profiles, interactive maps and GPS downloads.
You can also view an overview map of all the routes in the using the Country Parks Scotland Map
Route Name
Distance
Description
Aden Country Park
2 miles (3 km)
Explore 230 acres of parkland in this beautiful country park in the heart of Buchan. Scenery in the park includes peaceful woodland, a lake and a Victorian arboretum. There are also farm buildings built around 1800, a ruined mansion house and a coach house built in 1832 which now houses the award winning Aberdeenshire Farming Museum.
In the park there are number of well-maintained tracks perfect for an easy stroll or a safe family cycle ride. Trails include:
The Children's Trail - a short family trail visiting various sites of interest in Aden.
Woodland Walk Trail - a longer trail of about 2.5 miles visiting the Victorian Arboretum, Ice House, North Lodge, Lake, and SANDS garden.
Tree Trail - Enjoy conifer and broadleaf trees with descriptions on this short 1 mile trail.
The Formartine and Buchan Way also passes through the park so there is scope for continuing your outing along this popular trail.
Just to the north of the park you will find the lovely Pitfour Lake. The lake has good walking trails along the water and through the surrounding woodland.
The park is located in Mintlaw, Aberdeenshire about 8 miles east of Peterhead. View Full Details>>
Almondell and Calderwood Country Park
3 miles (5 km)
Explore 220 acres of country park near Broxburn on this easy cycle or walk. In the park you will find peaceful woodland and a lovely waterside trail running along the River Almond. Almondell is a haven for wildlife - look out for Roe deer, fox, heron, otters and woodpeckers as you make your way through the park.
Also of interest is the excellent Visitor Centre with displays, a gallery, information and a conservatory with a cafe.
If you would like to continue your outing you could head north to the Union Canal. You could follow the towpath east into Edinburgh on foot or bike. View Full Details>>
Balloch Castle Country Park
3 miles (4.5 km)
Enjoy spectacular views of Loch Lomond in this beautiful country park in West Scotland. There are 200 acres to explore with nature trails, guided walks, peaceful woodland, a delightful walled garden and Balloch Castle which now serves as the visitor centre. You can stroll along the shoreline of the loch and then visit the Chinese Garden, Quarry Pond and the Secret Garden before enjoying refreshments at the loch side kiosk.
The Three Lochs Way runs past the park so this is a great option if you would like to continue your walk/cycle. View Full Details>>
Balmedie Country Park
2 miles (4 km)
Enjoy some simply stunning coastal scenery in this country park on the East coast of Scotland. There are boardwalks taking you over the sand and through the extensive dune system. The beach has won seaside awards in 2006 and 2007.
Facilities include a good sized car park and picnic benches. View Full Details>>
Beecraigs Country Park
5 miles (8 km)
Enjoy a peaceful cycle or walk around this beautiful country park in Linlithgow, West Lothian. There are 913 acres to explore with a multitude of woodland trails suitable for leisure cyclists, mountain bikers and walkers.
For cyclists there are several graded trails ranging from Green (easy) to Red (difficult) and Black (Severe).
There are also miles of well surfaced paths through the forest for walkers to enjoy. You can climb Cockleroy Hill for fabulous views of the surrounding countryside and follow the waterside path around Beecraigs loch. The park has an excellent visitor centre with maps and leaflets.
Wildlife in the park includes a red deer herd and Highland Cattle. Beecraigs is located less than 2 miles south of Linlithgow.
If you would like to continue your outing you could head to the nearby Muiravonside Country Park where you will find 170 acres of woodland and parkland with views of the River Avon. A stroll around Linlithgow Loch or along the Union Canal are other good options. View Full Details>>
Bonaly Country Park
5 miles (8 km)
This country park is located a few miles to the south of Edinburgh city centre. The park features cycle and walking trails taking you through woodland and open moorland to a series of reservoirs. There are excellent views of the Pentland Hills, Edinburgh, the Lothians, Fife and the Firth of Forth from the park.
The park is located near to the Water of Leith where you will find a lovely, waterside cycling and walking path. This leads to the Union Canal which you can follow into the centre of Edinburgh.
Also nearby is the climb to Arthur's Seat. This splendid hike is a real highlight of the area, commanding fine views over city and the coast. View Full Details>>
Brodick Castle
3 miles (5 km)
Explore this stunning country park on the Isle of Arran on this walk in Scotland. There are miles of trails taking you to landscaped gardens, woodland, wildlife ponds, waterfalls and coastline, all set against the backdrop of Goatfell mountain.
If you'd like to continue your walking in the area then you could climb Goatfell for fabulous views over the Arran. View Full Details>>
Calderglen Country Park
3 miles (5 km)
Follow the Rotten Calder River through this lovely country park in East Kilbride. There is a delightful riverside path passing through a scenic wooded glen forged out by the river. There are numerous pretty waterfalls along the path, woodland wildflowers and important geological features. Cyclists can also use the trails in the park but please beware of other users. View Full Details>>
Camperdown Park
4 miles (7 km)
Explore 400 acres of parkland in this large country park in Dundee. The expansive grounds surround the 19th century neo-classical Camperdown House and contain 190 species of tree. There is also the Camperdown Wildlife Centre with two brown bears, lemurs, monkeys, owls and eagles.
If you would like to extemd your walk you could head to the adjacent Clatto Country Park where you will find a large reservoir surrounded by peaceful woodland. View Full Details>>
Castle Semple
3 miles (5 km)
Castle Semple country park is located in the Clyde Muirshiel Regional Park at Lochwinnoch, Renfrewshire. This route starts at the visitor centre and takes you alongside Castle Semple Loch before joining woodland trails to Park Hill. Cyclists can enjoy the lochside path which runs along National Cycle Route 7 from Glasgow to Irvine while the woodland trails are more suitable for walkers. View Full Details>>
Cathkin Braes Country Park
2 miles (4 km)
Enjoy panoramic views of the city of Glasgow and the mountain peaks beyond in this country park south east of Glasgow.
There are a number of walking trails taking you through ancient woodland, grassland, heath and scrub. The park is excellent for cycling having been used for the mountain bike competitions at the 2014 Commonwealth Games. The course is a 5.5 km long figure of eight and is of a very high standard - see the video below for an idea of what you can expect.
If you want to continue your activity then Linn Park is just over a mile west of Cathkin Braes. View Full Details>>
Chatelherault Country Park
6 miles (9 km)
Enjoy a cycle or walk around this large country park located between Motherwell and Hamilton. The park lies along the River Avon gorge with ancient woodland and riverside trails to enjoy. Highlights of the park include the Hunting Lodge and Summer House built in 1732 for the Dukes of Hamilton. In the buildings you will find the visitor centre, the Banqueting Hall and Duke and Duchess Apartments, an Exhibition Gallery with displays, the Gift Shop and Cafe. There's also a wide variety of wildlife including roe deer, otter, badger and various woodland birds.
If you would like to continue your walk/cycle you could follow the River Avon north to the nearby Strathclyde Country Park. View Full Details>>
Clatto Reservoir Country Park
3 miles (5 km)
Enjoy miles of well laid out cycling and walking trails in this lovely country park in Dundee. The route starts by taking you around the large reservoir on the waterside path. Look out for a variety of birdlife including Pochard, Goldeneye, Tufted Ducks, Moorhen, and Coot. The route then heads into the peaceful Templeton Woods where you can look out for red squirrels.
If you would like to continue your outing you could visit the adjacent Camperdown Park where you will find another 400 acres of pretty parkland and a Wildlife Centre. View Full Details>>
Clyde Muirshiel Regional Park
3 miles (5.5 km)
Enjoy a cycle or walk along the beautiful Lunderston Bay in the Clyde Muirshiel Regional Park located on the South Clyde estuary in Scotland.
Lunderston Bay has a lovely sandy beach and a central grassy area with picnic benches. National Cycle Network route 75 runs along the bay so its perfect for a safe, easy waterside cycle.
Loch Thom is located a couple of miles inland. There's a nice circular trail running around the peaceful loch. Also near here is the Greenock Cut Visitor Centre provides lots of useful information on all the walks in the area. View Full Details>>
Craigtoun Country Park
1 miles (1.5 km)
This delightful country park is located just a few miles south-west of St Andrews. The park has a number of attractions including a ruined temple, nature trail, Italian garden, greenhouses, formal gardens, a miniature railway and a large pond where you can hire rowing boats and pedal boats. There is also the Cypress Walk through two parallel rows of cypress trees and the Dutch Village located on an island in the middle of one of the ponds. The park also has excellent facilities with a cafe, Barbecue area and large on site car park.
To extend your walking in the area you could head south and visit Cameron Reservoir. View Full Details>>
Crombie Country Park
2 miles (3.5 km)
Explore the 200 acres of woodland surrounding the beautiful Crombie Loch in this country park near Arbroath, Angus. There are a number of different walking trails taking you through the woodland and alongside the loch. This includes a discovery trail giving information about the social and natural history of the park. Look out for a variety of wildlife as you make your way through Crombie including red squirrels, woodpeckers and roe deer in the woodland, and waterfowl on the loch.
Crombie Country Park is located about 7 miles west of Abroath. Park facilities include a Ranger Centre, picnic facilities and a bird hide.
If you would like to continue your walk you could visit the nearby Monikie Country Park. Located just over a mile south west of Crombie Country Park it has lovely waterside walking trails around the large reservoirs. View Full Details>>
Culbin Forest
17 miles (28 km)
Enjoy a cycle or walk around this large coastal forest near Nairn. There are a huge number of tracks to choose from including the easy Hill 99 trail which is waymarked.
The route below begins at the car park at the Culbin Forest Nature Reserve and takes you around the forest on various tracks. The route includes a visit to the Culbin Sands Nature Reserve on the coast at Nairn. Here you can see a variety of coastal birds including bar-tailed godwits, oystercatchers and knots. The route then heads back through the forest passing a series of idyllic woodland lochs before returning to the start point.
Other highlights in the forest include the beautiful Findhorn Bay where you can see ospreys and seals at the river-mouth and a view over the water towards the village of Findhorn. You can also climb the Hill 99 viewpoint trail where there are fabulous views of the surrounding area from the top of the viewpoint tower.
National Cycle Network Route route 1 runs just past the forest so there is scope for continuing your ride if you have time. The forest is located about 16 miles north east of Inverness. View Full Details>>
Culzean Castle Country Park
2 miles (4 km)
This 18th century castle sits on a dramatic clifftop on the Ayrshire coast. It is surrounded by extensive grounds containing lush woodland, landscaped gardens and rugged coastline with numerous well maintained walking paths to follow. View Full Details>>
Dalkeith Country Park
3 miles (5 km)
This large country park near Edinburgh has a number of excellent walking and cycling paths. The waymarked walking trails run through the ancient oak woodland and along the River Esk which runs through the park. Cyclists can follow the miles of estate roads and then follow a lovely off road path along the River Esk to Musselburgh on the coast.
Look out for an abundance of wildlife including deer, foxes, herons and otters.
To extend your walking in the area you could head into Holyrood Park in the city and climb to Arthur's Seat. This splendid hike is a real highlight of the area, commanding fine views over city and the coast. Also nearby is Bonaly Country Park where there are more good cycling and walking trails to try. View Full Details>>
Dams to Darnley Country Park
3 miles (4.5 km)
Enjoy cycling and walking in this large country park near Glasgow. There are 1350 acres to explore including wetland, burn, woodland, grassland and scrub. The main attractions in the park are the beautiful Barrhead Dams with miles of waterside trails alongside a series of connected reservoirs. These include the large Balgray Reservoir and the smaller Ryat Linn and Waulkmill Reservoirs. The dams are excellent for birdwatching - look out for lapwing, ringed plover, redshank, common sandpiper and common gull.
The park is located a few miles south west of Glasgow city centre at Barrhead.
If you wanted to extend your outing you could head to the nearby Rouken Glen Park where you will find miles of walking paths. View Full Details>>
Dean Castle Country Park
1 miles (2 km)
Explore the 200 acres of parkland surrounding the 14th century Dean Castle in Kilmarnock. There are peaceful woodland trails and a waterside path along Kilmarnock Water to enjoy. The park also contains a wonderful urban farm with llamas, fallow deer, kune pigs, highland cattle, a Clydesdale horse and donkeys. The castle itself is also well worth a visit with collections of historic weapons, armour and musical instruments. The original keep was built around 1350 with the Palace being added around 1460.
Dean Castle also has excellent facilities including a visitor centre, tearoom and a shop. View Full Details>>
Drumpellier Country Park
2 miles (4 km)
Explore 500 acres of lowland heath, mixed woodlands, lochs and open grassland in this pretty country park located between Glasgow and Airdrie. You can follow the woodland paths to Lochend Loch and Woodend Loch before enjoying a stroll along the Monkland Canal which runs through the southern end of the park. The park also contains a Visitor Centre, Cafeteria, Peace Garden and Nature trails. View Full Details>>
Eglinton Country Park
4 miles (6 km)
This large country park in Kilwinning has nearly 1000 acres of parkland to explore on cycling and walking trails. There are peaceful woodland trails and delightful waterside paths running along Eglinton Loch and Lugton Water which runs through the southern end of the park. Other features in the park include the Eglinton Castle ruins, the walled garden and the pretty Clement Wilson gardens. View Full Details>>
Finlaystone Country Park
2 miles (3 km)
Enjoy way-marked walks through the parkland and woodland surrounding Finlaystone House in Inverclyde, Renfrewshire. There are 140 acres of woodland to explore with a variety of wildlife including roe deer, fox, grey squirrel, stoat, three species of bat and a large colony of herons. There are also 10 acres of gardens with sweeping lawns, sculptured hedges and a walled garden with tea room. The park is located next to the River Clyde, just to the east of Port Glasgow. View Full Details>>
Forfar Loch Country Park
2 miles (4 km)
Follow the 2.5 mile trail around the beautiful Forfar Loch on this circular cycle or walk route in Angus. The loch is surrounded by woodland, grassland and some lovely countryside. Other attractions include pitch and putt, crazy golf and the Lochside Leisure Centre. View Full Details>>
Gartmorn Dam Country Park
3 miles (4.5 km)
This 370 acre Country Park and Nature Reserve is located less than two miles from Alloa and Clackmannan in Clackmannanshire. The centrepiece of the park is the 170 acre Gartmorn Dam reservoir which has a lovely waterside path and is surrounded by peaceful woodlands. The park is very good for wildlife watching - look out for woodpeckers, roe deer, hare and red squirrels in the woodland areas and various wildfowl on the reservoir. 
Other features in the park include an 18th century Ice House, the 19th century kitchen garden, a bird hide, picnic areas and a visitor centre.
If you'd like to continue your walk/cycle then the Dunfermline to Alloa path runs just to the south of the park. It follows National Cycle Network route 764 and the trackbed of a disused railway line from Dunfermline to Alloa via Clackmannan and Carnock. View Full Details>>
Gleniffer Braes Country Park
5 miles (8 km)
Explore 480 acres of woodland, farmland and moorland in this country park near Paisley. There are a number of way-marked walking and cycling paths running through the park. You can also enjoy fabulous views of Paisley, the Lower Clyde Valley and Ben Lomond from the popular viewpoint. If you head to the eastern end of the park you will find Gleniffer Burn, waterfalls near Braemount, the Glenburn Reservoir and Thornley Dam. Also of interest is the 50 ft deep Gleniffer Gorge on the Tannahill walkway and the Craigielinn waterfall where icicles can be seen hanging in the winter months.
Gleniffer Braes is located just to the south of Paisley, about 7 miles west of Glasgow. View Full Details>>
Haddo Country Park
5 miles (8.5 km)
Explore the beautiful estate of Haddo House on this lovely walk in Aberdeenshire. A number of footpaths will take you around the 100 hectare grounds where you will find a formal terrace garden, lakes, monuments, woodland and a deer park. View Full Details>>
Haughton Country Park
2 miles (3 km)
Enjoy a short stroll around the pretty Haughton Country Park in Alford, Aberdeenshire. Highlights in the park include a sequence of peaceful woodland trails and a lovely riverside walking path along the River Don which runs along the north eastern edge of the park. This area also contains a wildflower meadow and the grand Haughton House mansion. There are also wide grassy lawns perfect for a picnic.
The park is located about twenty five miles west of the City of Aberdeen. Just to the south of the park is the Alford Valley Narrow Gauge Railway where you can catch a steam train on the first Sunday of each month. View Full Details>>
Hirsel Estate
4 miles (6.5 km)
Enjoy an easy walk around the Hirsel Estate and country park in Coldstream. In the park you will find the lovely Hirsel Lake which is a great place for bird watching. Look out for Herons, Kingfishers, Ducks, Geese and Reed Bunting from the bird hide. The walk also visits the adjacent Dunglass Wood with miles of peaceful waymarked woodland trails. You'll also cross the pretty Leet Water and enjoy views of the surrounding countryside. View Full Details>>
John Muir Country Park
4 miles (6 km)
Explore this beautiful section of the East Lothian coastline in this country park in Dunbar.
The lovely park has great views of Belhaven Bay and includes the John Muir Way long distance trail. You can pick up the trail to extend your walk and head through the countryside to East Linton, with views of the River Tyne on the way. In the park there's lovely beaches and a wide variety of plantlife and birdlife to look out for.
Just to the west of the site you can find miles of peaceful walking trails in Binning Wood. It's a good place for bird spotting and you may even see otters in the pond or the burn that runs through the woods. View Full Details>>
Kinnoull Hill Woodland Park
5 miles (7.5 km)
Follow numerous, peaceful woodland trails through this lovely park in Perth. From Kinnoull Hill there are fabulous views of the River Tay and the surrounding countryside. View Full Details>>
Lanark Park Loch
1 miles (2 km)
Enjoy a lovely walk on the lochside path in this country park in Lanark. The loch is surrounded by some truly beautiful countryside and in the summer you can hire bumper boats. There's also a putting green, a picnic area and play park so it's a nice day out for families.
The park is about 1 mile from Lanark train station and has on site parking.
If you would like to continue your walk you could head to the nearby Falls of Clyde Nature Reserve where you can enjoy woodlands, waterfalls and a walk along the River Clyde. View Full Details>>
Linlithgow Loch
2 miles (3.5 km)
Enjoy an easy waterside stroll around Linlithgow Loch. The walk takes you past the ruins of Linlithgow Palace and the parkland surrounding it (known as the peel). The palace has a magnificent hall, a beautiful fountain, a courtyard and a number of wonderful sculptures. It's a good, flat path, running for a distance of just over 2 miles so it should take about an hour to stroll round.
The loch is a haven for wildfowl - look out for great crested grebes and little grebes, coots, moorhens, tufted duck and mallard. For cyclists there are some paths around the peel where bikes are allowed.
If you would like to continue your walk you could follow the Union Canal from Linlithgow to the nearby Muiravonside Country Park which has miles of woodland cycling and walking trails. View Full Details>>
Linn Park
2 miles (2.5 km)
At 200 acres, Linn Park is the second largest park in the city of Glasgow. There are lovely woodland and riverside walks and the park is also suitable for cyclists - please take care on certain sections and on loose fill paths. View Full Details>>
Lochore Meadows Country Park
3 miles (5.5 km)
Enjoy lovely waterside walking and cycling in this country park in Fife. The centrepiece of park is the beautiful Loch Ore which is surrounded by woodlands, meadows, grasslands, ponds and a Nature Reserve. You can explore the park on four way-marked trails of varying lengths and difficulty. The routes take you to Lochore Castle, Harran Hill Wood (with ancient woodland), Harran Hill (where there are fine views of the park) and over the Clune where there are archaeological features dating back to the Bronze Age.
The park is located just north of Cowdenbeath and Dunfermline and just a couple of miles south of Loch Leven. View Full Details>>
Monikie Country Park
2 miles (3 km)
This country park near Dundee is perfect for a peaceful, scenic stroll. It contains woodlands, grassland and reservoirs with 140 acres of open water, banks and islands.
The reservoirs attract a large variety of water birds with the Great Crested Grebe a regular visitor. Also look out for Tree Creeper, Long-Tailed Tit, Woodpeckers, Tawny owls and Red Squirrels in the woodland area.
The park has an excellent Ranger Centre where you can hire sailboards, sailing dinghies and kayaks from May to September. There is also a nice cafe with picnic tables.
If you would like to continue your outing then you could head towards the nearby Crombie Country Park where you will find miles of walking trails around Crombie Loch. It's located just over a mile north east of Monikie Country Park. View Full Details>>
Mugdock Country Park
4 miles (6 km)
This super country park in Milngavie has miles of footpaths and cycle routes to enjoy. This route takes you alongside Mugdock Reservoir, through Mugdock Wood, along Allander Water and past Mugdock Loch before returning to the start point at the car park by the reservoir. The combination of peaceful woodland trails and waterside paths makes for a lovely cycle or walk.
The park also includes the remains of the 14th-century Mugdock Castle and the ruins of the 19th century Craigend Castle, a Gothic Revival mansion.
To extend the walk you can follow the waterside footpaths around the Milngavie Reservoirs on the eastern side of the park. It will take you around the Craigmaddie and Mugdock reservoirs with lovely views and woodland trails to enjoy.
Glasgow is only about 6 miles south of the park so if you are coming from the city, one option is to follow the Kelvin Walkway to Mugdock. The West Highland Way also runs through the park so you could continue your cycle/walk along this trail if you have time.
Mugdock Country Park has excellent facilities with a visitor centre, shop and a garden centre located within the walled garden. View Full Details>>
Muiravonside Country Park
3 miles (4.5 km)
Explore 170 acres of woodland and parkland in this park near Grangemouth. There are a network of paths taking you around the woodland, parkland, gardens and riverside. Highlights in the park include the River Avon, a spectacular river gorge and the historic Avon Aqueduct.
The park contains an excellent visitor centre in the old farmhouse. Muiravonside is located just a couple of miles from Linlithgow and about five miles from Falkirk. One good option is to follow the Union Canal from the centre of Linlithgow to the park - a walk of about 2.5 miles. You could then visit Linlithgow Loch and enjoy more waterside walking. Also nearby is the splendid Beecraigs Country Park. View Full Details>>
Palacerigg Country Park
4 miles (6 km)
Enjoy miles of walking and cycling trails through this large country park in Cumbernauld. View Full Details>>
Plean Country Park
2 miles (4 km)
Enjoy peaceful walking and cycling trails in this large country park in Stirling. View Full Details>>
Polkemmet Country Park
2 miles (3 km)
Enjoy beautiful woodland and riverside walks in this 168 acre country park near Whitburn. There are a number of walking trails taking you through the woodland and along the River Almond which runs through the park. There is also an abundance of wildlife - look out for Roe deer, fox, heron, water voles, bats and badgers.
Facilities in the park are very good with a visitor centre housed in the old stables. Here you will find a wealth of information about the area and a cafe. Polkemmet also contains a nine hole golf course and driving range.
The park is located between Livingston and Airdrie. View Full Details>>
Pollok Country Park
2 miles (4 km)
This splendid park in Glasgow was named the best park in Britain in 2006 and in 2008, was named the best park in Europe. Highlights in the park include a riverside section along the pretty White Cart River, a beautiful walled garden with glasshouses, a delightful woodland garden and the very grand Pollok House - Scotland's answer to Downton Abbey.
The park is a lovely place for a peaceful stroll but National Cycle Network route 75 also runs right through the grounds so you can bring your bike too. View Full Details>>
Roslin Glen Country Park
2 miles (3.5 km)
Enjoy a super cycle or walk along the River North Esk in this country park in Midlothian. You will pass along the Penicuik to Musselburgh cycle/walkway which makes use of disused railway lines. It's ideal for a peaceful off road cycle or walk, taking you through wooded glens with views of the rushing River North Esk as you go. You will also pass a number of interesting historical sites including Rosslyn Chapel, Roslin Castle, Wallace's Cave and Hawthornden Castle.
The park is excellent for wildlife with otters, kingfishers and dippers around the river. Look out for buzzards, woodpeckers and badgers in the gorge woodland area. Owls, field voles and butterflies can be seen in the pretty meadows and grasslands. View Full Details>>
Strathclyde Country Park
4 miles (6 km)
Explore nearly 1000 acres of parkland in the valley of the River Clyde in this large country park located between Hamilton and Motherwell. The main feature of the park is Strathclyde Loch which has a super waterside cycling and walking track. Surrounding the loch are woodlands, wetlands, wildlife refuges and attractive open parkland. There are miles of miles of surfaced footpaths and nature trails to follow through the woodlands and wetlands areas. The river Clyde also runs through the park so there is a particularly lovely section with the loch on one side and the river on the other.
The park has an excellent watersports centre where you can hire rowboats, canoes and windsurfs. Bike hire is also available in the park.
The Clyde Walkway walking route passes through the park so there is scope for continuing your walk/cycle along the river. You could also follow the River Avon south along the Avon Walkway to the nearby Chatelherault Country Park. View Full Details>>
Townhill Country Park
1 miles (2 km)
This country park is located in Dunfermline and is very popular with water-skiers. View Full Details>>
Vogrie Country Park
2 miles (4 km)
Explore this beautiful Victorian Parkland Estate located in the heart of the Midlothian countryside. View Full Details>>