Lake District Walks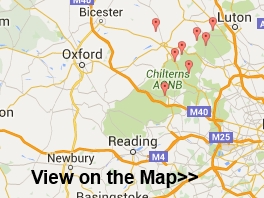 One of the most popular places for walkers in the country, the Lake District has it all. With towering mountains, beautiful lakes, peaceful forests and rushing waterfalls, it's a walker's paradise.
Popular walking bases include Keswick, Ambleside and Grasmere.
For a selection of circular walks in the region go to our Lake District Circular Walks page.
You can also see walks in the popular South Lakes region only.
Use the filter to show walks of a certain type such as woods, reservoirs, hills, long distance, country parks, canals and rivers.
In the spring walkers flock to the beautiful bluebell woods in the Lake District area. Click the 'Woodland' button below to see these.
Use the links to view full route information including elevation profiles, interactive maps and GPS downloads.
You can also view an overview map of all the routes in the using the Lake District Walk Map>>
Route Name
Distance
Description
Acorn Bank
4 miles (6 km)
This walk takes you through the National Trust owned Acorn Bank Gardens and into the surrounding countryside to the village of Culgaith in the Eden District of Cumbria.
Acorn Bank has stunning gardens with orchards carpeted with wildflowers and surrounded by herbaceous borders. You can also visit the restored 19th century watermill and enjoy a stroll along Crowdundle Beck.
The site is located close to Penrith in Cumbria. You can extend your walk by picking up the waterside footpath along the River Eden and heading south towards Temple Sowerby. Also nearby is Whinfell Forest and Cliburn Moss Nature Reserve. The forest and reserve are located just a couple of miles away and provide a good opportunity to extend your walking in the Eden District. View Full Details>>
Aira Force
3 miles (5 km)
This walk visits the beautiful Aira Force waterfall next to Ullswater Lake in the Lake District National Park. The National Trust owned area is very popular and a must see if you're visiting this part of the National Park. View Full Details>>
Alcock Tarn
2 miles (4 km)
Climb to this pretty tarn and enjoy wonderful views over Grasmere lake on this walk in the Lake District. The small tarn is very nicely positioned above Rydal and Grasmere. As such it's a popular and easily accessible climb with nearby car parks and bus stops on the A591 which runs below the site. Although it is quite a short climb the tarn is in quite a high position, reaching a height of over 1200ft or 365 metres.
The walk start from the good sized White Moss Common car park off the A591 near Rydal Water and Grasmere Lake. You can also catch the bus from nearby Ambleside or Grasmere to White Moss if you prefer. The route heads north to White Moss Common, passing Lady Wood and White Moss Tarn. You continue past Dove Cottage, through Bracken Fell Wood to Grey Crag. The final section takes you from Grey Crag to the tarn where you can stroll around the water and take in the magnificent views.
It's a good climb with tumbling streams and nice woodland trails. The route also passes close to Dove Cottage where William Wordsworth lived from 1799 to 1808. To extend your walk you could head east to Rydal Mount and Rydal Hall along the Coffin Route. Both Rydal Water and Grasmere Lake are also nearby, with waterside paths along them both.
An alternative route to the tarn is to start from the village of Grasmere and head to Dove Cottage and pick up the footpaths behind the cottage. View Full Details>>
Allerdale Ramble
31 miles (50 km)
Explore the stunning scenery of the Lake District on this wonderful trail.
The trail begins at Seathwaite at the foot of the stunning Great Gable mountain. The route then heads through Borrowdale to Keswick, climbing Castle Crag and passing Catbells on the way. You then pass the stunning Derwent Water and Bassenthwaite Lake on your way to Cockermouth. View Full Details>>
Ambleside
2 miles (4 km)
Ambleside is one of the most popular bases for walkers in the Lake District. The town has great facilities with lots of shops selling walking equipment, several hotels and lots of pubs and cafes. There's several different walks to try from the town including challenging hill climbs, woodland trails, waterfalls and riverside paths.
This short walk around the town takes you to Rothay Park and then along the River Rothay to the Ambleside Roman Fort and Waterhead Pier on Lake Windermere. It's a nice gentle walk with lovely views of the surrounding fells.
You can start the walk from the car park in the centre of town and pick up a footpath along Stock Ghyll to Rothay Park. The park has picnic benches, large grassed areas and natural rock outcrops. The River Rothay also runs through the park and there are good views of the surrounding fells as well. Follow the path south along the river and it will lead you through fields to the roman fort. The fort is Grade I listed and dates from the 1st or 2nd century. It was probably built under Hadrian's rule to guard the Roman road from Brougham to Ravenglass. After exploring the fascinating remains of the fort you continue to Borrans Park at Waterhead. From here there are lovely views over Lake Windermere and nice pub where you can enjoy refreshments in the lakeside garden. View Full Details>>
Angle Tarn
5 miles (8 km)
This walk climbs to Angletarn Pikes from Patterdale in the Lake District. The area is a favourite of many with Angle Tarn considered one of the most beautiful spots in the Lake District. Alfred Wainwright described it as 'among the best of Lakeland tarns'. On the walk you will also enjoy super views over Ullswater Lake and the surrounding fells.
The walk starts at the parking area in Patterdale and climbs to Boredale Hause. You continue to Stony Rigg and then on to Angletarn Pikes. The Pikes are named after the two rocky towers at the summit, separated by a long section of peaty bog. From here there are great views down to Angle Tarn and over to the Helvellyn range and the Far Eastern Fells across Martindale. You then descend to the tarn for a waterside section before returning to Patterdale on the same route. Alternatively, you could continue past the tarn and head towards The Knott and Hayeswater to extend your walk. Brothers Water is also nearby and is another good walk to try in the area. View Full Details>>
Ashness Bridge and Surprise View
2 miles (2.5 km)
This short walk visits the famous Ashness Bridge before climbing to Suprise View for great views over Derwent Water. Both of these locations are popular tourist spots with wonderful views over Borrowdale.
Ashness Bridge is an old packhorse bridge which is frequently photgraphed by visitors to the area. The backdrop is stunning with the lake and mountains rising up behind the pretty old bridge and beck. From the bridge it's a short climb to Suprise View, along a nice country lane. From here there's a truly wonderful view over the lake to the surrounding fells.
You can park at the Ashness Bridge car park to start your walk. It's just across the road from the bridge, next to Strutta Wood.
To extend your walking in the area you can try the short climb up to Walla Crag, just to the north of the bridge. Also very close by are the lovely Lodore Falls.
You could also pick up a delightful waterside path heading south along the Watendlath Beck to Watendlath Tarn. View Full Details>>
Askham Hall
6 miles (9 km)
This walk takes you through Askham Hall and along the River Lowther in the northern area of the Lake District. You will also visit the Grade II listed Askham Hall gardens with colourful terraces, a 230ft long double herbaceous border, formal lawns, kitchen gardens, woodland, meadows and ponds. The hall includes animal trails where you can see shorthorn cattle, rare breed pigs, boer goats, ducks and chickens.
To the west of the hall you will find Askham Fell. You can follow footpaths up to the fell on the western side of the village. From the summit there are fine views over the Lowther Valley and the nearby Ullswater Lake.
If you would like to continue your walk you could head to the adjacent Lowther Castle where you will find 130 acres of gardens and castle terraces. View Full Details>>
Bassenthwaite Lake
15 miles (24 km)
This walk takes you to the lovely Bassenthwaite Lake from Keswick in the Lake District. It makes use of the Allerdale Ramble so the path is generally well defined and way-marked. You start off in the popular town of Keswick and soon pick up the River Derwent where you can enjoy a long riverside section to Thornthwaite Forest. You then follow peaceful woodland trails through Dodd Wood before another waterside section along Bassenthwaite Lake. You return through the forest and then on to Applethwaite and Milbeck before returning to Keswick. There are fabulous views of Skiddaw to enjoy all along the walk. View Full Details>>
Black Combe
5 miles (8 km)
Black Combe sits in the south west corner of the Lake District. It's proximity to the coast means you get fabulous sea views from the 1970 foot (600m) summit. On a clear day you can see Wales, Ireland, Scotland and the Isle of Man. View Full Details>>
Black Crag
4 miles (6.5 km)
This walk climbs to a lovely viewpoint above Tarn Hows in the Lake District National Park. Black Fell is located just a few miles north of Coniston, and is the high point in the hilly area bounded by Windermere, Langdale and Coniston.
The walk starts from the Tarn Hows car park and follows the footpath along the eastern side of the lakes. This opening section is quite flat with lovely views over the still waters of this delightful beauty spot.
After leaving the tarns the walk continues through the woodland of the Iron Keld plantation, before the final, steeper section takes you up to the 323 m (1,060 ft) Black Crag summit. Here you will find an Ordnance Survey triangulation column complete with a National Trust sign. There's also magnificent views of the Coniston and Langdale Fells.
This walk returns to the start point on the same path but if you wanted to explore the fell further you can head west from the summit to Low Arnside. View Full Details>>
Blea Tarn
2 miles (3 km)
This is a nice easy walk around the lovely Blea Tarn near Eltwerwater in the Lake District National Park. There are terrific views of Lingmoor, Pike of Blisco and the other surrounding Langdale fells. The tarn is very picturesque and popular with photographers. Langdale Pikes make a splendid backdrop, while the shores are lined with beautiful alpine flowers in the spring and summer.  View Full Details>>
Blencathra
7 miles (11.5 km)
This is a fantastic climb to the summit of one of the Lake District's most well known and popular mountains. The walk begins at the parking lot in the pretty village of Threlkeld. You then climb Blencathra (or Saddleback) via Scales Fell, Scales Tarn and Sharp Edge. Sharp Edge is a challenging scramble along a narrow crest. Alfred Wainright describes it thus: 'The crest itself is sharp enough for shaving (the former name was razor edge) and can be traversed only a cheval at some risk of damage to tender parts.' View Full Details>>
Borrowdale
4 miles (6.5 km)
This circular walk explores the beautiful Borrowdale area of the Derwent Valley in the Lake District National Park. It's a popular area for walkers with lovely scenery, riverside paths along the River Derwent and views over Derwent Water to enjoy.
Start your walk from the National Trust car park at Seatoller near Seatoller Bridge. From here you can directly pick up a section of the Allerdale Ramble long distance trail. Follow the path north and it will take you past High Scawdel to Castle Crag, the smallest hill in Alfred Wainwright's Pictorial Guide to the Lakeland Fells. This area is very pretty with nice woodland trails and great views over the surrounding fells and lakes. The route continues around the woodland of the crag before turning south towards Rosthwaite. You enjoy a nice riverside section along the Derwent before a short woodland section returns you to Seatoller. View Full Details>>
Bowfell
6 miles (10 km)
Climb one of the most popular fells in the Lake District on this challenging walk. Bowfell is is in Alfred Wainwright's 'best half dozen' Lake District fells. The views from the summit are magnificent with every main fell group in the Lake District visible including the Helvellyn range, the Langdale Pikes across Langdale and Scafell Pike towering above Eskdale.
The route starts from the car park at Middle Fell Farm, just west of Dungeon Ghyll. From here you head west along the Oxendale Beck, passing Whorneyside Force Waterfall on the way. You continue west to Buscoe and the Three Tarns before coming to the summit.
If you'd like to continue your climbing you could head to the Langdale Pikes - the start point for this route is close by. View Full Details>>
Bowness
4 miles (6.4 km)
With its lakeside location the village of Bowness-on-Windermere is a lovely place to visit. This walk takes you along the lakeside before catching the ferry to the opposite side of the lake and exploring Claife Heights and Moss Eccles Tarn. You then pay a visit to Hill Top, the former home of children's author Beatrix Potter.
Start the walk from the parking area at Windermere Quays. Then follow the paths past the quay where you can see all the boats departing for tours of the lake.
Continue south to Cockshott Point where there is a nice grassy area, woodland and a good viewpoint across Windermere.
The nice lakeside path continues to Ferry Nab where you can catch the Windermere Ferry to Far Sawrey. The ferry operates all year, with services every 20 minutes from early morning to mid-evening. The crossing takes less than 10 minutes and a small fee is charged.
Follow the road through Far Sawrey before turning right at Cuckoo Brow Lane and picking up a bridleway heading up to Claife Heights and Moss Eccles Tarn. You can explore the Heights further if you wish by heading north through the woodland to Latterbarrow and Wray Castle. This walk visits the tarn before descending to Hill Top, the 17th century former home of children's author and illustrator Beatrix Potter. You can enjoy tours around the house and see where Potter penned here famous books. The house is located in Near Sawrey where there's a nice pub for refreshments and a bus stop where you can catch a bus back to the ferry. View Full Details>>
Braithwaite
3 miles (5 km)
The Cumbrian village of Braithwaite is in a great location for exploring the northern lakes. There's nice waterside walks along the Newlands Beck, the Coledale Beck and the nearby Derwent Water. You're also very close to the expansive Whinlatter Forest Park which has miles of woodland trails to try. View Full Details>>
Brothers Water
2 miles (3.5 km)
This small lake next to Hartsop village is perfect for a peaceful walk away from the Lake District's hot spots. Brothers Water lies at the northern end of the Kirkstone Pass, giving fabulous views on the descent towards Patterdale. You start off at the car park at the northern end of the lake and follow the footpath around the lake which includes a gentle climb to Hartsop Hall. It's about a 2 mile walk which should suit most abilities.
If you'd like to continue your walking in the area then you could climb up to Angle Tarn and Hayeswater which can be easily reached from Hartsop. View Full Details>>
Buttermere
4 miles (7 km)
This is a fine circular walk around the beautiful Buttermere lake in the Lake District National Park. The lake has a delightful walking path running along most of the shoreline making for an idyllic waterside stroll. It's one the most popular and scenic areas of the Lake District with the lake surrounded by several fells. Look out for the High Stile range to the south west, Robinson to the north east, Fleetwith Pike and Haystacks to the south east and Grasmoor to the north west.
You start off in the pretty village of Buttermere which takes its name from the lake. The village contains several Grade II listed farmhouses and barns dating from the 16th and 17th centuries.
It's a short stroll south from the village centre to the lake. You then pick up the shoreline trail passing through a rock tunnel beneath Hassness on the way round. The fells of Fleetwith Pike and Haystacks make a tremendous backdrop to the walk. View Full Details>>
Caldbeck
8 miles (12.5 km)
The pretty Cumbrian village of Caldbeck has some nice walking trails to try along the Cald Beck. There's attractive riverside woodland, rushing waterfalls and good climbs to the nearby fells to enjoy.
This figure of eight walk uses a section of the long distance Cumbria Way and other public footpaths to explore the area to the east and west of the village. The western section is very pretty, taking you along the Cald Beck to the Howk where there are a series of pretty waterfalls. It's a delightful area with lots of little streamside cottages, rushing water, limestone gorge scenery and the remains of an old waterwheel at Bobbin Mill. Just before reaching Whelpo the route climbs away from the river to climb Brownrigg. At nearly 1000ft the hill gives great views over the surrounding countryside.
The eastern section of the trail follows the Cald Beck and the River Caldew towards Sebergham. You then climb to Parkhead for more nice views, before returning to the village.
To extend your walking in the area you can head south along the Cumbria Way to the Caldbeck Fells and climb High Pike for more great views over north Lakeland.
Heading south west along the Cumbria Way will take you to Bassenthwaite Lake.
Also nearby is Greystoke Forest where there are miles of good mountain bike trails and footpaths to try. View Full Details>>
Caldbeck to Carlisle
15 miles (24 km)
This is the fifth and final leg of the Cumbria Way taking you from Caldbeck to the finish point in Carlisle.
This section descends to Carlisle following the River Caldew for most of the route. You will pass through the villages of Sebergham, Buckabank and Dalston walking on a mixture of public footpaths and bridleways. View Full Details>>
Castle Crag
3 miles (5 km)
Castle Crag is the smallest hill included in Alfred Wainwright's Pictorial Guide to the Lakeland Fells. It stands at 290 m (950 ft) in the beautiful Borrowdale area of the Lake District.
This walk begins at the pretty village of Grange and makes use of the Cumbria Way and the Allerdale Ramble to take you along the River Derwent before ascending Castle Crag.  At the summit you will find a circular cairn of slate and a memorial to Borrowdale men killed in World War I. The views of Derwent Water and Borrowdale are truly wonderful.
The climb can also be started from nearby Rosthwaite.
If you wanted to continue your walk you could follow the Cumbria Way north to the beautiful Derwent Water and enjoy a lakeside stroll. Another popular fell is the nearby Catbells which gives faboulous views across Derwent Water. View Full Details>>
Catbells
4 miles (6 km)
Catbells is one of the most popular climbs in the Lake District. At 451 metres (1,480 ft) it is not particularly high so attracts lakeland walkers of all abilities. Alfred Wainwright said of Catbells: 'It is one of the great favourites, a family fell where grandmothers and infants can climb the heights together, a place beloved. Its popularity is well deserved, its shapely topknott attracts the eye offering a steep but obviously simple scramble.' The fell is located on the western side of Derwent Water near to the popular town of Keswick.
This circular walk starts at the car park at Hawes End and climbs to Skelgil Bank and on to the summit on a good but steep path with minimal scrambling. From the summit there are fabulous views of Derwent Water, Bassenthwaite Lake, the Newlands Valley, Skiddaw and Keswick to the north, while the view south has a fine vista of Borrowdale. You descend towards Manesty where you pick up the Allerdale Ramble waymarked walking trail which will take you back to the finish point at the car park. View Full Details>>
Cathedral Cavern
2 miles (3.2 km)
This walk visits the impressive Cathedral Quarries in Little Langdale. View Full Details>>
Circular Walk around Coniston
16 miles (25.7 km)
A 16 mile circuit around the beautiful Coniston Lake in the Lake Disctrict National Park. The walk makes use of the Cumbria Way long distance trail on the western side of the lake before returning to the village through Grizedale Forest on the eastern side.
The walk starts in the village of Coniston, next to the main car park in the village centre. From here you can directly pick up the Cumbria Way to take you to the lakeside. The path runs south through Bowmanstead, Coniston Hall Park and Torver Common Wood.
At Torver Back Common the route climbs away from the lake to Beacon Fell where you will find the lovely Beacon Tarn. It's a delightful spot with the tranquil waters of the tarn and great views to the Coniston Fells, Coniston Water and Morecambe Bay.
From Beacon Fell you descend to Greenholme Farm, following the pretty Greenholme Beck to Water Yeat at the southern end of the water. Here you turn north, passing High Nibthwaite before climbing to Grass Holme, Selside and Parkamoor where there are splendid views down to the lake.
The route then descends from Parkamoor to Grizedale Forest where you follow a series of woodland trails past Brantwood to High Water Head at the northern end of the lake. The final section takes you to Waterhead Pier where there's a lovely lakeside cafe for refreshments. You then follow Lake Road back into the village centre and the car park. View Full Details>>
Cistercian Way
17 miles (28 km)
Visit historical religous sites on this fascinating walk through the South Lakeland area of Cumbria. View Full Details>>
Claife Heights
6 miles (10 km)
Claife Heights lies between Lake Windermere and Esthwaite Water in the Lake District. It's a splendid area for a walk with peaceful woodland, a number of tranquil tarns and wonderful views over the surrounding lakes. It's a special place as it has a distinctive feel to the rest of the lake district. It was also a place visited regularly by Beatrix Potter who lived at the nearby Hill Top. 
This circular walk starts at the ferry landing on the western shore of Windermere. You can catch the ferry from Bowness on Windermere. The route then heads to Far Sawrey before climbing through woodland to High Blind How, the high point on Claife Heights at 270 m (890 ft). The walk then passes a series of delightful tarns including Wise Een Tarn and Moss Eccles tarn. Beatrix Potter owned Moss Eccles and donated it to the National Trust after her death. The tarn is stocked with water lilies and fish, and surrounded by pretty rhododendrons. It's a particularly tranquil spot and one you'll want to stop at for a while. From the tarn the walk then descends on a good path to Far Sawrey and then on to the ferry.
An alternative route takes you to the National Trust view point of Claife Station along the western shore of Windermere. See the video below for details of this. 
If you'd like to continue your walking in this area then you could visit the nearby Wray Castle or climb to Latterbarrow Hill. View Full Details>>
Coffin Route-Ambleside to Grasmere
4 miles (6 km)
Follow the Coffin Route from Ambleside to Grasmere on this lovely walk in the Lake District. The popular walk is fairly easy with only a short climb and a well defined, signposted route. The path is so called because it was used to convey coffins on their final journey to St Oswalds Church in Grasmere.
You start off in Ambleside and follow the A591 to Scandale Bridge where you leave the road and head through Rydal Park to Rydal Hall. This 19th century mansion has formal gardens and the pretty Rydal Falls where you can enter 'The Grot' - an 18th century summerhouse designed for viewing the waterfalls. Rydal Hall also has a very good tea shop so it's a good place to stop for refreshments on the route. Just up the hill to the right you will find Rydal Mount -  the home of the poet William Wordsworth from 1813 to his death in 1850.
The route continues west passing along the lower part of Nab Scar with lovely views of Rydal Water. View Full Details>>
Cogra Moss
5 miles (7.7 km)
This reservoir in the western lakes has some lovely woodland trails to follow through the three forestry plantations surrounding the water. View Full Details>>
Colwith Force
3 miles (5 km)
Visit this lovely waterfall on this short walk in Langdale in the Lake District. The walk makes use of the Cumbria Way long distance footpath to take you from Skelwith Bridge to the falls. You can park at the car park by the River Brathay at Skelwith Bridge to start your walk. You then cross the bridge and pick up the footpath to the falls. It's a nice footpath climbing through Eltwerwater Park with great views of Elterwater Lake and Little Langdale below. The final section takes you through thick woodland to Colwith Force. It drops 40 feet over several stages and is a spectacular sight when in full spate. You can return to the car park the same way and then enjoy refreshments at the cafe right next to Skelwith Bridge.
The falls can also be reached from nearby Elterwater by heading south past Fletcher's Wood.
To extend your walk you can continue along the Cumbria Way south and visit the lovely Tarn Hows. Loughrigg Tarn is also a short walk from the Skelwith Bridge car park. View Full Details>>
Coniston to Langdale
11 miles (17 km)
This is the second leg of the Cumbria Way taking you from Coniston to Langdale.
The walk starts in the village of Coniston and takes you to the picturesque Tarn Hows, Skelwith Bridge, the village of Elterwater and then onto Langdale. View Full Details>>
Coniston Water
4 miles (6 km)
This easy cycling and walking trail runs along the western shoreline of the beautiful Coniston Water in the Lake District National Park. The route starts at the car park at Lake Road and runs through Coniston Hall Park to Hoathwaite Farm. It's perfect for beginners and families looking for a safe, waterside ride. Bikes can be hired from the Coniston Boating Centre.
If you'd like to continue your outing you could head to the nearby Grizedale Forest where you will find miles of way-marked cycling and walking trails. You could also follow the Cumbria Way a couple of miles to the north east where you will find the beautiful Tarn Hows and the pretty Monk Coniston estate.
For a longer walk try our 16 mile Circular Walk around Coniston which visits the tarns, fells and forest on both sides of the lake. View Full Details>>
Crinkle Crags
6 miles (10 km)
Crinkle Crags stands at a height of 859 m (2,818 ft) surrounding the valleys of Great Langdale and Upper Eskdale. View Full Details>>
Crummock Water
9 miles (14 km)
Enjoy a walk around Crummock Water in the Lake District National Park. The route starts at the pretty village of Butteremere and follows the lakeside walking trail along the western shore of the lake. You then return through Mellbreak fell with fabulous views of the lake below.
If you would like to continue your walk you could head to the nearby Buttermere Lake and enjoy the lakeside path there. Loweswater is also not far and is usually a more peaceful option as there are usually fewer visitors to this area.
For great views over Crummock Water you could climb Grasmoor fell, which towers above the lake. For a more moderate climb look no further than the delightful Rannerdale Knotts which also overlooks the water. It also includes the beautiful bluebell valley with carpets of the flowers covering the surrounding hills. View Full Details>>
Cumbria Way
70 miles (112 km)
Travel through the beautiful Lake District National Park on this stunning walk. The path runs from Ulverston to Carlisle, passing dramatic mountainous scenery, beautiful lakes and a series of delightful Cumbrian towns and villages.
We have split this trail into five stages of around 15 miles each in length.
Stage 1: Ulverston to Coniston
Stage 2: Coniston to Langdale
Stage 3: Langdale to Keswick
Stage 4: Keswick to Caldbeck
Stage 5: Caldbeck to Carlisle View Full Details>>
Dacre and Dalemain
1 miles (2 km)
This walk takes you from the Lake District village of Dacre to the Dalemain House Estate. View Full Details>>
Dalemain Estate
2 miles (4 km)
Explore 5 acres of celebrated gardens and acres of historic parkland in the estate of this splendid Georgian house. Dalemain is located in the Lake District National Park very close to the beautiful Ullswater Lake and Pooley Bridge. The park includes a herd of red deer, lovely gardens and the River Eamont. View Full Details>>
Dales Way
78 miles (126 km)
This wonderful walk takes you through the fabulous Yorkshire Dales and on into Cumbria and the spectacular Lake District.
There are several wonderful waterside stretches to enjoy starting with the River Wharfe at Ilkley before runs along the Rivers Dee and Lune soon follow. A pleasant stroll along the River Kent takes you into the Lake District National Park and then onto the finish point at Bowness.
Highlights on the route include the spectacular Linton Falls, the beautiful Burnsall to Grassington section through Wharfedale and the wonderful Bolton Abbey. View Full Details>>
Derwent Water
9 miles (14 km)
Enjoy a walk along one of the Lake District's most beautiful lakes. Derwent Water (or Derwenwater) is particularly lovely - it's surrounded by fells and has several pretty islands including Derwent Island House, an 18th-century residence owned by the National Trust and open to the public on five days each year.
The route makes use of the Cumbria Way and the Allerdale Ramble walking trails so is well defined and way-marked throughout.
The walk starts in the popular town of Keswick and follows the path along the western side of the lake. On the way down you stay close to the waters edge for most of the way. There are also some lovely woodland sections to enjoy.
At the end of the lake you return north on the Allerdale Ramble with a short climb taking you along the lower part of Cat Bells fell and away from the lakeside. There are fabulous views of the lake from the high points before descending through Overside Wood and returning to Keswick. View Full Details>>
Devoke Water
2 miles (3.5 km)
This walk visits Devoke Water, the largest tarn in the Lake District. It's a very peaceful area being a bit of a hidden Lake District gem.
To start the walk you can park by the side of the road at Austhwaite Brow and pick up the bridleway to the tarn. It's about a half mile walk from the road to the tarn with the footpath heading along the southern side of the water. You have the option of continuing around the tarn to climb Water Crag and Rough Crag where there are great views towards Eskdale and the Scafell range. The video below shows and extended circular walk visiting these fells. View Full Details>>
Dodd Wood
4 miles (6 km)
This splendid wood next to Bassenthwaite Lake has several waymarked walking trails to try. This includes a hike to the summit of Dodd Fell where there are excellent views to enjoy. The woods have very good facilities with a car park, cafe, picnic areas, toilets and viewpoints. The area is very popular with bird watchers who come to see the Bassenthwaite Ospreys from the viewpoints on the slopes of Dodd. You can watch the birds fishing over the lake with the high powered telescopes and binoculars provided at the viewpoints.
There's four waymarked walking trails to try with the Dodd Summit trail the most challenging. You'll climb through woodland and open hill to the 502 m (1,647 ft) summit where you can enjoy far reaching views towards Derwentwater, Bassenthwaite Lake, the Solway Coast and the mountains of Scotland.
There's also three easier trails to try. These visit the magnificent Douglas Firs, the pretty Skill Beck and Sandbed Gill. After your walk you can refresh yourself at the excellent Old Sawmill Tearoom. Also nearby is the 17th century Mirehouse with its beatiful gardens and woodland.
The woods are located a few miles north west of Keswick. You could reach them on foot by following the Allerdale Ramble from the town. The path goes via Applethwaite and Millbeck, before reaching the eastern side of the woods. Cyclists can follow regional cycle route 38 from Keswick which also passes through Applethwaite and Millbeck.
Much of this walk follows the Allerdale Ramble footpath which runs right through the woods. You can continue along this path to extend your walking in the area. If you follow it north east you will climb to Carl Side and then on to the wonderful peak of Skiddaw. Skiddaw is the 4th highest mountain in England and commands majestic views over the Cheviots, North Pennines, Yorkshire Dales, Forest of Bowland and the Isle of Arran. The path can be followed in the other direction along Bassenthwaite Lake. It will take you past Mirehouse & Gardens and several bays and woods. It eventually reaches the end of the lake and continues along the River Derwent to Cockermouth. View Full Details>>
Dungeon Ghyll
2 miles (4 km)
This walk follows a popular path through Stickle Ghyll to Stickle Tarn in the Great Langdale area of the Lake District. The path runs alongside the spectactular Dungeon Ghyll Force waterfall and involves a climb of about 1500 ft on a series of stone steps. Most of the path consists of fairly easy stone steps although there are a couple of rockier sections which require a bit of scrambling. The walk is very popular with young families.
When you reach the summit you are rewarded with magnificent views of the surrounding area, with Lake Windermere and Elterwater clearly visible. The walk then takes you around the peaceful Stickle Tarn before descending to the start point at the car park.
At the end of the walk you'll find the National Trust run Sticklebarn where you can buy a well earned drink!
One other option is to head to the nearby Easedale Tarn by heading east from Stickle Tarn rather than descending the waterfall.
The Cumbria Way runs past Dungeon Ghyll too. If you follow it east you can visit the lovely Elterwater Lake and enjoy a stroll along the River Brathay to Skelwith Force Waterfall. View Full Details>>
Easedale Tarn
6 miles (9 km)
Enjoy a circular walk from Grasmere to Easedale Tarn in the Lake District National Park. The walk begins in the popular village of Grasmere and follows the Easedale Road towards the pretty Easedale Beck. You then join footpaths taking you up to the tarn, passing the beautiful Sourmilk Gill waterfalls on the way. The tarn is in a lovely spot between Tarn Crag to the north and Blea Rigg to the south. It is generally quite a peaceful spot and a great escape from the often busy Grasmere town. There is a footpath around the tarn though this may be quite boggy. From the tarn, you return via Cockly Crag, Stenners Crag and Jackdaw Crag, before rejoining the Easedale Road back into Grasmere.
Another option is to continue to the nearby Stickle Tarn and Dungeon Ghyll Waterfall. You can do this by following the footpath west from Easedale Tarn rather than returning to Grasmere. View Full Details>>
Elterwater
3 miles (5 km)
This is a particularly lovely riverside walk to Elter Water Lake and Skelwith Bridge from the village of Elterwater. There is a nice surfaced path running from the village to the lake along the Great Langdale Beck and the River Brathay. It's a popular walk with the tranquil river one of the most pleasant areas of Great Langdale. There is also something particularly peaceful about the lake which is many people's favourite. The walk includes a woodland section by the lake before a visit to the wonderful Skelwith Force Waterfall at Skelwith Bridge. The falls are not particulary high at around 16ft but they are a wonderful sight after a lot of rainfall. There is a good viewing platform  where you can get very close up to the falls. Just after the falls you come to the excellent riverside cafe which is a perfect spot to refresh yourself before the return leg. It's a nice easy walk with splendid views of the surrounding fells including the Langdale Pikes. View Full Details>>
Ennerdale Forest
12 miles (20 km)
Enjoy miles of traffic free cycling and walking trails in this super forest in the Lake District National Park. The route starts at the Bowness Knott car park next to the beautiful Ennerdale Water. You then head east into the forest along the lakeside path. After leaving the lake behind the track follows the River Liza into the forest to Ash Crag before returning along the south side of the river. The forest tracks are quite uneven in places so a mountain bike is required for cyclists.
The views of Ennerdale valley are fabulous with some of the highest and best-known fells in Cumbria forming a spectacular backdrop - Great Gable, Green Gable, Brandreth, High Crag, Steeple and Pillar are all visible on the route.
Just to the south of the forest is Pillar, the eighth highest mountain in the eighth highest mountain in the Lake District. View Full Details>>
Ennerdale Water
7 miles (11 km)
Follow the lovely lakeside path around Ennerdale water on this circular walk in the Lake District National Park. Ennerdale is ideal for a tranquil walk because of its remote location.  It is also the only lake not to have a road running alongside it so is the perfect escape.
The well defined path runs close to the shoreline for most of the route with some woodland sections along the way. The views of Ennerdale valley are fabulous with some of the highest and best-known fells in Cumbria forming a spectacular backdrop -  Great Gable, Green Gable, Brandreth, High Crag, Steeple and Pillar are all visible as you make your way around the lake.
The walk begins in the car park at the western end of the lake near Ennerdale Bridge where you can get refreshments in the Shepherd's Arms pub. There's also a car park at Bowness Knot on the northern end of the lake. View Full Details>>
Esthwaite Water
2 miles (3 km)
Enjoy a short stroll down to Esthwaite Water from the village of Hawkshead on this easy walk in the Lake District. Esthwaite is one of the less well known lakes of the national park. It's also one of the smaller ones, covering around 280 acres (1.1 km2). Esthwaite is well known for its trout and pike fishing.
Starting in the centre of the village you can follow footpaths and country lanes south and then east to the water's edge. There's a good sized car park and lots of nice cafes in Hawkshead where the route starts.
The walk starts from St Michael and All Angels Church in the village and picks up a footpath heading south from there. This takes you to Roger Ground where you turn east on a country lane towards the lake. You'll pass the Waterside House B&B before coming to the lake. There's lovely views across the lake to the surrounding fells. Also look out for the resident Ospreys diving for fish on the water.
To extend your walking in the area you can enjoy a climb to Latterbarrow from Hawkshead. From the summit there are great views over Esthwaite Water and Lake Windermere.
On the western side of Esthwaite, there's the expansive Grizedale Forest which has miles of good cycling and walking trails.
On the eastern side of the water you can enjoy a climb to Claife Heights and the pretty Moss Eccles Tarn. View Full Details>>
Fairfield Horseshoe
10 miles (16 km)
This is a challenging horseshoe shaped walk which takes you on a tour of some of the Lake District's most beautiful fells. The walk begins at Ambleside and heads towards Rydal Mount, the historic home of William Wordsworth. You climb to Heron Pike and then onto Great Rigg and Fairfield before returning to Ambleside via Dove Crag, High Pike and Low Pike. The views are spectacular with Rydal Water, Grasmere , Lake Windermere and Coniston Water all visible from the peaks.
This is an extremley challenging walk with an ascent of nearly three thousand feet. The paths are well defined however, care should be taken on the summit of Fairfield where in poor visibility there is the danger of steep drops to the north and west. View Full Details>>
Fell Foot Country Park
4 miles (6.5 km)
This beautiful lakeside country park is situated in the Lake District National Park at the southern tip of Lake Windermere. You can stroll along the wide lawns and along the lakeshore or hire a row boat. The walk below takes you around the park and up to the nearby Simpson Reservoir before returning to the lakeshore.
If you'd like to extend your walk then you could climb the nearby Gummers How. This hill is situated a short walk from Fell Foot and offers great views over Lake Windermere. Just to the east you can visit the interesting hamlet of Cartmel Fell where you will find a Grade I listed church dating from 1504. View Full Details>>
Fleetwith Pike
4 miles (6 km)
This walk takes you to the 648 metres (2,126 feet) summit of this imposing fell in the Lake District. This circular walk starts at Gatesgarth in the Buttermere valley and climbs steeply to the summit via Fleetwith Edge. From here there are wonderful views of the nearby Pillar and Great Gable fells and the lakes of Crummock Water, Loweswater and Buttermere. From the summit the route then descends to Bell Crags, passing Honistor Crag on the way. You continue to Wanscale Bottom, passing waterfalls and the pretty Wanscale Beck.
It's a steep and challenging climb to the summit but with an easier, more gradual descent. View Full Details>>
Friar's Crag
1 miles (1.5 km)
This short walk in Keswick visits a beautiful viewpoint overlooking Derwentwater. You can start the walk from the theatre car park just north of the crag. The route then passes along the lake before coming to the viewpoint. Here you can enjoy a rest on the bench and take in the stunning views across the lake and Derwent Isle. You will also pass the memorial to John Ruskin, the leading English art critic of the Victorian era. He has strong associations with Keswick and greatly admired the view from Friar's Crag.
After taking in the views you can return to the car park the same way or head around Strandshag Bay and return through Cockshott Wood. Just to the east of Cockshott Wood you can take a small detour and visit Castlehead Woods and the Castlehead viewpoint. It's worth visiting as you can enjoy wonderful views of the surrounding fells with a toposcope naming them all.
If you would like to extend your walk further you could continue south and explore Great Wood before climbing to Walla Crag. Also nearby is the wonderful Castlerigg Stone Circle. View Full Details>>
Glaramara
5 miles (8 km)
This walk climbs to Glaramara, a substantial fell in the Borrowdale area of the Lake District.
Start the walk from the car park at Seatoller about 2.5 miles north of the fell. You then follow the Honister Pass east for a short distance before turning south along the path that will take you up to the fell. The path runs along Combe Gill to Thornthwaite Fell before passing Combe Head and arriving at the Glaramara summit. From here there are fantastic views of the Borrowdale Valley, Derwent Water and Skiddaw.
To extend your walking in the area you could head to the nearby Seathwaite car park and enjoy a circular walk to Styhead Tarn and Sprinkling Tarn. This includes a visit to the lovely Taylor Gill Force Waterfall.
The Allerdale Ramble also passes Seatoller View Full Details>>
Grange-over-Sands and Cartmel Circular
14 miles (23 km)
This circular walk makes use of the Cumbria Coastal Way and Cistercian Way to take you on a tour of the area surrounding this lovely coastal town. View Full Details>>
Grasmere
5 miles (8 km)
This circular walk from the popular village of Grasmere visits several Lake District highlights. You'll visit Grasmere Lake, Rydal Water, Rydal Hall and Wordsworth's Dove Cottage on this walk which runs for just over 5 miles.
The walk starts in the centre of Grasmere where you can visit the grave of poet William Wordsworth who is buried in the churchyard of St. Oswald's Church. Right next to the church is the famous Grasmere Gingerbread Shop where you can expect a long queue in the holiday months! From the church you can follow Red Bank Country Lane past the Garden Centre to the lake. The lane bends round the western side of the lake, passing the lakeside Faeryland tea rooms where you can also hire little boats to take out on the lake.
Eventually you will come to a footpath heading down to the lake on your left. You can then follow a lovely lakeside path or climb up to Loughrigg Terrace for great views down to the lake. There's also the option here to head south and climb to Loughrigg Fell for wide ranging views of the nearby lakes and fells. At the eastern end of the lake there is a nice little beach where you will often see people relaxing on a summer's day.
The route continues east towards Rydal Water where you can drop down to the lakeside path. At the eastern end of the water you pass through woodland before crossing the River Rothay to take you up to Rydal Hall. The Grade II listed house is well worth exploring. There's lovely formal gardens with a fountain, a nice cafe next to Rydal Beck and a waterfall with a viewing platform. It's a good spot to stop for refreshments with outdoor seating next to the beck.
From Rydal Hall you pick up a section of the Coffin Route. The old path runs from Ambleside to Grasmere and is so called because it was used to convey coffins on their final journey to St Oswalds Church in Grasmere. You follow it west past Nab Scar to Town End where you will find Dove Cottage, the home of poet William Wordsworth from 1799 to 1808.  During this period, William wrote much of the poetry for which he is remembered today, including 'I Wandered Lonely as a Cloud'. You can explore the fascinating old house and then browse the adjacent museum where you will find exhibits, manuscripts, landscapes and portraits.
The final section of the walk takes you back to the village, passing a series of pretty shops and galleries on the way. View Full Details>>
Grasmoor
7 miles (10.5 km)
This challenging circular walk climbs Grasmoor from the Buttermere Valley in the Lake District. The walk begins at the parking area at Lanthwaite at the northern end of Crummock Water. You then climb to Whiteside fell, passing Whin Ben on the way. From the peak of Whiteside there are extensive views of West Cumberland, the Solway Firth and the hills of Scotland. The next section takes you from Whiteside to Hopegill Head along a spectacular ridge with wonderful views of Gasgale Gill. The peak of Hopegill Head is a special place with views of the Isle of Man, the Scottish Border hills and the Helvellyn range. The walk continues to Sand Hill and the 852 m (2,795 ft) Grasmoor summit. From here there are splendid views over the surrounding fells and lakes. The walk then descends to the shores of Crummock Water, passing Lad Hows and Cinderdale Beck and common. View Full Details>>
Great Gable
5 miles (8 km)
Great Gable is one of the most popular mountains in the Lake District for climbers. It's a steep ascent with rugged paths, a fair amount of scrambling and some of the most spectacular rock scenery in the Lake District.
This circular walk starts at the car park at Seathwaite and ascends to Stockley Bridge following Grains Gill along the way. You continue to Greenhow Knott where you will pass the beautiful Taylor Gill Force waterfall which drops an impressive 140 feet into the Seathwaite Valley. The next section takes you along Styhead Gill to the lovely Styhead Tarn turning north west to the summit of Great Gable. View Full Details>>
Great Mell Fell
2 miles (3.4 km)
This walk climbs to Great Mell Fell in the Lake District National Park. View Full Details>>
Grisedale Pike
7 miles (11.5 km)
Climb to this striking fell on this challenging walk near Keswick. The circular walk climbs to the summit of Grisedale Pike before visiting Hopegill Head and Sand Hill. It's a challenging walk but the path is mostly well defined.
Start your walk from the car park on Whinlatter Pass just to the west of the village of Braithwaite. From here you can directly pick up the Grisedale Pike Path heading south west. The popular path climbs to the summit which stands at 791 m (2593 feet). From here there are wonderful views to the Cumbrian coast, the Vale of Keswick, the Pennines and the head of Derwentwater. On a very clear day you can even see the Belfast Hills and the Southern Uplands of Scotland.
The route then continues south west to Hopegill Head which stands at a height of 770 m (2,530 ft). The head includes the 130 metre (417ft) high cliff of Hobcarton Crag, which drops precipitously to Hobcarton Gill on the fell's north east side. From the summit the The Isle of Man is seen on clear days, as are the Scottish Border hills. To the east you can clearly see the Helvellyn range.
From Hopegill Head the walk descends to Sand Hill and Coledale Hause, before turning east towards the Force Crag Mines. The National Trust now own the area which was an important part of the Cumbrian mining industry. For over 200 years men worked the isolated spot digging for lead in the early years and then later barites and zinc.
The final section follows the Coledale Beck back to Braithwaite.
The village is located near to several other walking atttractions so there is great scope for extending your walk. Just to the north is the splendid Whinlatter Forest Park where there are miles of great walking paths and mountain bike trails. Just to the east you can pick up the Cumbria Way long distance trail and enjoy a walk along Derwent Water and a climb to Catbells. View Full Details>>
Grizedale Forest
4 miles (7 km)
This huge forest in the Lake District has several way-marked cycling and walking trails to enjoy. There are six way-marked mountain bike trails of varying lengths and difficulty. These include a moderate (blue) 2 mile trail which visits the Goosey Foot and Juniper Tarns. The Hawkshead Moor Trail is graded red and visits the western side of the valley, overlooking Coniston Water. For an exciting rollercoaster ride try The North Face Mountain Bike Trail. The singletrack trail offers an adrenelising descent through oak woodlands and conifer forest.
Walkers can enjoy 8 super, way-marked trails. These include the moderate Bogle Crag Trail which runs for 2.5 miles and features numerous sculptures along the way. The Silurian Way is a longer, more challenging walk which visits the summit of Carron Crag, the highest point in the forest. The walks offer great views of the Lake District mountains and lakes such as Coniston Water, Windermere and Esthwaite Water.
There's a great visitor centre at the start of this circular route where you can hire bikes and find out more information on all the cycling and walking trails in the forest. View Full Details>>
Gummers How
1 miles (2 km)
Enjoy wonderful views over Lake Windermere on this short climb to Gummers How in the Lake District National Park. Gummers How is a fairly small hill at the southern end of Lake Windermere, near to Fell Foot Country Park. It stands at a height of 321 m (1,053 ft) and can be easily climbed from a parking area near Fell Foot Brow or you could go for a longer climb from Fell Foot Country Park itself. It's a lovely footpath with terrific views over Windermere, Lakeside, Newby Bridge and the coast. There's also a number of other trails which you can use to explore the area around the hill. Just to the east you can visit the interesting hamlet of Cartmel Fell where you will find a Grade I listed church dating from 1504. There's also Raven's Barrow where there are fine views from over the Winster valley to enjoy.
If you'd like to extend your walk you could pick up the Windermere Way which runs past the hill. View Full Details>>
Haweswater
10 miles (16.5 km)
Follow the lakeside trail around the beautiful Haweswater Reservoir on this circular walk in the Lake District. The area is one of the quieter parts of the national park so you can expect a delightfully peaceful walk on good paths. The path runs around the lake for just over 10 miles with some woodland sections along the way.
You can start the walk from the car park at the southern end of the lake. Then head along the western side on a good footpath with great views across the water to the surrounding fells. Along the way you will pass pockets of woodland, Measand Beck and The Forces waterfalls. Here you can take a detour and climb along the beck to Bampton Common.
The route continues along the lakeside to the Haweswater Dam and Burnbanks where you will pass the RSPB Haweswater Nature Reserve. Look out for birds including Buzzard, Peregrine and Redstart in this area.
At Naddle Bridge you cross the Haweswater Beck and start the return leg on the eastern side of the water. You'll pass Naddle Forest, Guerness Wood and Mardale Banks before returning to the car park.
The northern tip of the Kentmere Horseshoe circular walk passes close to the lake at Harter Fell. If you climb up to Harter Fell from the parking area you can pick up the trail which takes you on a tour of the range of fells in the upper Kentmere valley. Just to the west you can visit Blea Water, Brothers Water and Hayeswater. Wainwright's Coast to Coast long distance route also passes the reservoir so you can pick this up to extend your walk.
The climb to High Street also starts from the Mardale Head car park. View Full Details>>
Hayeswater
3 miles (5.5 km)
This is a lovely short climb to the beautiful Hayeswater in the Lake District. The walk starts from the car park in Hartsop, next to the delightful Brothers Water. You then follow a good footpath along the pretty Hayeswater Gill to the reservoir. The reservoir is set in a natural amphitheatre with steep hills on three sides. It's a lovely spot and well worth the sometime steep climb.
If you'd like to extend your walk you could head to the nearby Angle Tarn. It's another beautiful spot, located about a mile north west of Hayeswater. View Full Details>>
Haystacks
5 miles (7.5 km)
Although not one of the highest of the Lake District fells at (597 m, 1,958 ft), Haystacks was one of Alfred Wainright's favourites. So much so that he chose to have his ashes scattered near the summit.
The walk begins at the car park at the south eastern end of Buttermere and starts by crossing Peggy's Bridge. You then cross Buttermere Fell, ascending to Scarth Gap and then to the summit. The view is magnificent with Gable Crag on Great Gable and the western panorama of Ennerdale Water and High Crag. Crummock Water and Buttermere are also visible.
The walk then heads past the lovely Innominate Tarn, a popular beauty spot with an indented rocky shore and a line of tiny islets. Shortly after you come to Blackbeck Tarn, a long slender pool which overflows through a cleft in the crags. You continue the descent through Warnscale Bottom with views of Warnscale Beck and a series of pretty waterfalls to enjoy.
If you'd like to continue your walking then a stroll around the nearby Ennerdale Forest and Buttermere Lake are always enjoyable. View Full Details>>
Helm Crag
4 miles (6 km)
Enjoy a circular walk to the summit of this distinctive fell in the Lake District. Alfred Wainwright said of Helm Crag: 'The virtues of Helm Crag have not been lauded enough. It gives an exhilarating little climb, a brief essay in real mountaineering, and, in a region where all is beautiful, it makes a notable contribution to the natural charms and attractions of Grasmere'. The route runs for a distance of about 4 miles along a series of public footpaths.
The ascent of Helm Crag is popular with walkers as it begins from the lovely town of Grasmere and is an easy/moderate climb.
The walk begins at the centre of Grasmere and follows the Easedale Road to Lancrigg, passing Easedale Beck on the way. You then follow footpaths to the summit of Helm Crag, passing White Crag on the way. The summit has wonderful views over Grasmere and towards the Helvellyn range. You will also see two rocky outcrops known as The Lamb & Lion and the striking 'Howitzer' which is the high point on Helm Crag. From the summit you soon reach Helmside where you descend back to Grasmere on country lanes. View Full Details>>
Helvellyn
4 miles (6.5 km)
Climb to Helvellyn from Thirlmere Lake on this challenging climb.
Helvellyn is the third highest mountain in England at 950m (3,120 ft) and one of the most popular climbs in the country. It is situated in the Lake District National Park between Thirlmere Reservoir and Ullswater.
This route starts at the parking lot at Thirlmere Reservoir and takes a direct, short route to the summit via Helvellyn Gill and Browncove Crags. It's a steep ascent but the path is well defined for most of the route so there isn't much scrambling. The views from the summit are spectacular. On a clear day you can see the Solway Firth and hills of south-west Scotland to the north-west, Cheviot and the Pennine Hills to the north-east, Morecambe Bay, Blackpool and the coast of North Wales to the south, and the Irish Sea to the west. 
Thrill seekers can take an alternative route from Glenridding via Striding Edge - an exposed knife edge ridge which is not for the faint hearted. See the video bellow for details. View Full Details>>
High Pike
6 miles (9.5 km)
This walk climbs to High Pike from the village of Caldbeck in the Lake District. The walk follows the Cumbria Way all the way from the village to the summit. As such the route takes place on good waymarked paths.
It's about a 3 mile walk from Caldbeck to High Pike. From the car park in the village head south to Nether Row before climbing past Low Pike to the 658 m (2,159 ft) summit. Here you will find a trig point and  a substantial wind shelter which has been built from the stones of a ruined cottage. There are great views of the Solway Firth and the Scottish Border hills to the north. To the south are good views of Skiddaw and Blencathra.
To extend your walking in the area try our Caldbeck Walk which visits the waterfalls along the beck before climbing to Brownrigg.
You could also continue south along the Cumbria Way and climb to Skiddaw. Just to the south east is Carrock Fell which is often climbed as part of a circular walk with High Pike.
Also nearby is the expansive Greystoke Forest where you will find miles of mountain bike trails and footpaths. View Full Details>>
High Stile
7 miles (12 km)
This walk climbs to the summit of High Stile in the Lake District. The walk follows the High Stile Ridge taking in the Buttermere fells of Red Pike, High Stile and High Crag. It's a challenging walk with a steep ascent and descent, but you are rewarded with fabulous views over the surrounding lakes and the North Western Fells.
The walk starts in Buttermere, passing the lake before climbing Red Pike via the pretty Bleaberry Tarn. From the summit of Red Pike there are wonderful views over a number of lakes including Derwentwater, Buttermere, Crummock Water, Ennerdale Water and Loweswater. View Full Details>>
High Street from Haweswater
6 miles (9 km)
Climb to the highest point in the far eastern section of the Lake District on this challenging circular walk. You can park at the Haweswater car park at Mardale Head at the southern end of the water to start your walk. You then pick up the footpath heading south west towards Small Water climbing along Mardale Beck. The path passes around Small Water to Nan Bield Pass before climbing to Mardale Ill Bell. At Nan Bield Pass you have the option of taking a detour and visiting Harter Fell.
From Mardale Ill Bell you climb around Blea Water to the 828 metres (2,718 ft) summit of High Street. The views are magnificent with the Pennines, the Helvellyn range and the Southern Fells all coming into view. The route then descends to Long Stile and Rough Crag with wonderful views back down to Haweswater as you go.
As an alternative you can head to Bowderthwaite Bridge where you can pick up a section of Wainwright's Coast to Coast long distance footpath. View Full Details>>
Hill Top to Moss Eccles Tarn
2 miles (2.5 km)
Hill Top is the 17th century former home of children's author and illustrator Beatrix Potter. View Full Details>>
Hodbarrow Lakes Nature Reserve
3 miles (4.6 km)
Enjoy a walk around Hodbarrow Lakes RSPB on the edge of the Lake District National Park. You can stroll along the sea wall and enjoy fine views of the reserve's lakes on one side and the Duddon Estuary on the other. Look out for Teal, Widgeon, Coot, Mallard, Tufted Duck, Common Pochard, Goldeneye and Red-breasted Merganser as you make your way around the reserve. You can also sometimes see seals in the estuary.
The reserve is located just a short walk from the centre of Millom. The Cumbria Coastal Way runs past the reserve so you could pick this up and head along the coast towards Ravenglass if you would like to continue your walk.
A climb to Black Combe is also a good option. View Full Details>>
Howtown to Glenridding
6 miles (10 km)
This is a popular lakeside walk from Howtown to Glenridding along the Ullswater Way long distance trail. The route follows the lakeshore of the beautiful Ullswater Lake, with fabulous views to the mountains of the Helvellyn range on the south western side of the lake. It's a fairly easy walk on good paths so a great one for families or anyone looking for a less strenuous lakeland walk.
You start the walk from Howtown Pier where the Ullswater Steamer boats dock. Head west to Geordie's Crag before a short woodland section through Hallinhag Wood, just below Hallin Fell. Look out for red squirrels on this pleasant woodland section.
The path then heads through Sandwick, crossing the pretty Boredale Beck. You then pass Scalehow Wood and Scalehow Waterfall before coming to Birk Fell and Silver Point.
You continue south to the village of Patterdale, passing the Devil's Chimney and Blowick Bay on the way. The final section takes you over the Grisedale Beck before heading past the woodland under Raven Crag and finishing at Glenridding. View Full Details>>
Jenkin's Crag
1 miles (1.5 km)
This is a nice easy climb to try from Waterhead in Ambleside. It takes you from the northern end of Lake Windermere to a viewpoint overlooking the lake. There's a footpath near to the bus stop on the A591 which is signed for Jenkin's Crag. You climb toward Skelghyll Wood where you pick up woodland trails to the viewpoint. Here you can enjoy great views over the lake to the surrounding mountains. It's a short walk of about 0.5 miles and a nice one to do if you are staying in Waterhead or if you've got half an hour to spare before catching a bus from Waterhead!
The walk also passes the pretty Stagshaw Gardens. The gardens are owned by the National Trust and include a lovely collection of shrubs, plants and flowers including rhododendrons, azaleas and camellias. View Full Details>>
Kentmere Horseshoe
12 miles (19 km)
This challenging circular route explores the range of fells in the upper Kentmere valley area of the Lake District. The route visits some of the quieter areas of the national park while visiting a series of lesser known fells. There's wonderful views of several lakes, the surrounding fells, the Pennine Hills and the Lancashire coast. The path is generally pretty good for nearly all of the route.
The walk starts from the village of Kentmere located a few miles east of Ambleside. You then climb towards Garburn Nook along Crabtree Brow and Garburn Pass. The route then turns north to Yoke Fell which stands at a height of 706 m (2,316 ft). From here there are great views of Lake Windermere, Morecambe Bay, Coniston and Langdale.
From Yoke Fell you continue to Ill Bell where you will find a number of columnar cairns and splendid views towards the Scafells. The path continues to Thornthwaite Fell via Froswick Fell with great views of Kentmere Common and Kentmere Reservoir below.
At Thornthwaite Fell you turn east towards Mardale Ill Bell and Harter Fell. Here you can enjoy nice views down towards Haweswater before turning south toward Kentmere Pike. View Full Details>>
Keswick Circular Walk
5 miles (8 km)
This circular walk from the popular town of Keswick takes you to some of the highlights of this beautiful area of the North Lakes. There's easy lakeside paths, woodland trails and climbs to the hills above Derwentwater. It's quite a challenging 5 mile walk but with great views over the lake from the high points.
The walk starts from the car park next to the tourist information centre and the theatre near the lake. From here you can pick up a footpath heading south along the lake to Friar's Crag. It's a gentle climb to a lovely viewpoint overlooking the lake. You'll also find a memorial to John Ruskin, the leading English art critic of the Victorian era.
Continue south along the lake to Calfclose Bay where you turn left and climb to Walla Crag. There's some nice woodland trails through Great Wood and splendid views towards Skiddaw from the 379 m (1,243 ft) high point of the fell.
The route then descends to Castlerigg with lovely views of the Brockle Beck in this area. Around here you also have the option of taking a short detour to the Castlerigg Stone Circle. It's a fascinating site which dates from 3,300 to 900 BC, during the Late Neolithic and Early Bronze Ages.
The final section of the walk takes you through Castlehead Wood where there is another nice viewpoint. You then pass Cockshot Wood and return to the finish point back at the car park. Here you can enjoy refreshments at the lakeside cafe which has outdoor seating and views towards the lake. View Full Details>>
Keswick Railway Path
6 miles (10 km)
Enjoy an easy cycle or walk along the Keswick Railway Path in the Lake District National Park. The tree lined path runs along the trackbed of the old Cockermouth, Keswick and Penrith railway, following the River Greta from Keswick to Threlkeld. It's great for families as it's a nice easy cycle ride with a flat and well defined path. Walkers can enjoy the path too as it makes for a super riverside stroll.
The latter part of the video below gives a good commentary on the railway path and shows the lovely scenery you can expect to see on the route. This includes the beautiful tree-clad Greta Gorge and views of the magnificent Blencathra mountain.
Near to the route is the fascinating Castlerigg Stone Circle. Often thought of as the Stonehenge of the Lake District the ancient stone circle is located just to the south of the path and is well worth a visit.
To extend your walk you climb to the nearby Latrigg Fell and enjoy great views over the area. View Full Details>>
Keswick to Caldbeck
15 miles (24 km)
This is the fourth leg of the Cumbria Way taking you from Keswick to Caldbeck.
You start off in Keswick and head north towards Skiddaw House passing Lonscale Fell and Latrigg Fell on the ascent. View Full Details>>
Langdale Pikes
4 miles (7 km)
This popular circular walk takes you to the top of the Langdale Pikes. One of the best known features of Great Langdale they include the Pike of Stickle, Loft Crag, Harrison Stickle and Pavey Ark. Alfred Wainright said of the Langdale Pikes: 'No mountain profile arrests and excites the attention more than that of the Langdale Pikes and no mountain group better illustrates the dramatic appeal of a sudden rising of the vertical from the horizontal; the full height from valley to summit is revealed at a glance in one simple abrupt upsurge to all travellers on the distant shore of Windermere and, more intimately, on the beautiful approach along Great Langdale. Nor is the appeal visual only: that steep ladder to heaven stirs the imagination, and even the emotions, and this is especially so whenever the towering peaks come into view suddenly and unexpectedly..'
The walk starts from the New Dungeon Ghyll National Trust car park and follows the spectactular Dungeon Ghyll Force waterfall on a footpath largely consisting of a series of stone steps. Most of the path is quite easy although there are a couple of rockier sections which require a bit of scrambling.
When you reach the summit you are rewarded with magnificent views of the surrounding area, with Lake Windermere and Elterwater clearly visible. The walk then takes you around the peaceful Stickle Tarn before passing Pavey Ark and heading west to Harrision Stickle. You continue to Pike of Stickle before descending to Loft Crag and Mark Gate.
If you'd like to try another nearby fell you could head to the nearby Bowfell. The route for this starts from very near to the start point for this one. View Full Details>>
Langdale to Keswick
15 miles (24 km)
This is the third leg of the Cumbria Way taking you from Langdale to Keswick.
You start in Great Langdale following Mickleden Beck and Langstrath Beck to Rosthwaite with views of Bow Fell Mountain and Langdale Pikes on the way.
From Rosthwaite you follow the River Derwent past Castle Crag to the stunning Derwent Water where the shoreline path around the lake takes you into Keswick. View Full Details>>
Latrigg
5 miles (8.5 km)
Climb this popular fell near Keswick on this lovely circular walk in the Lake District National Park. The walk starts in the town of Keswick and ascends Latrigg using the Cumbria Way and other footpaths. You continue towards Brundholme before returning through Brundholme Wood with a section along the Keswick Railway Path leading back into Keswick. This final section includes waterside walking along the River Greta.
The summit stands at 368 m (1,207 ft) and the views of Derwent Water, Keswick and down the valley of Borrowdale are stunning. This is a popular walk because of its proximity to Keswick. It is also a relatively straightforward climb on well defined paths.
Another popular fell is the nearby Catbells which gives faboulous views across Derwent Water.
Also nearby is the fascinating Castlerigg Stone Circle. The ancient stone circle is located about a mile from Kewswick and is well worth a visit. View Full Details>>
Latterbarrow
4 miles (5.7 km)
This is a fairly easy climb to Latterbarrow Hill in the Lake District. The hill reaches a height of 803 feet (245 m) with splendid views over Esthwaite Water and Lake Windermere.
This circular walk starts in Hawkshead, following country lanes and footpaths to the hill summit where you will find a stone monument. There's also splendid views of a number of fells including the Fairfield Horseshoe and Red Screes. The walk then descends through the woodland on Claife Heights, passing a number of tarns on the way.
If you'd like to continue your walking in the area then you could head to the nearby Wray Castle or explore the tarns and woodland of Claife Heights. View Full Details>>
Levens Hall
4 miles (6 km)
Enjoy a peaceful walk around the beautiful park and gardens surrounding this manor house in Kendal. The walk includes a lovely waterside section along the River Kent and through the medieval deer park where Black Fallow Deer and a herd of rare breed Bagot Goats roam the area.
The park also includes a stunning topiary garden. With over 100 pieces of living sculpture it is considered the finest and oldest topiary garden in the world. Some of the trees and bushes are over 300 years old with the garden layout relatively unchanged since it was planted in the late 17th century. Sculptures include Chess pieces, the Judges Wig, the Howard Lion, the Great Umbrellas, Queen Elizabeth and her Maids of Honour, a Jug of Morocco Ale and four Peacocks. Also make time to visit the rose gardens, 17th century garden and the fragrant herb garden.
If you have time you could visit the nearby Sizergh Castle. It is less than two miles away from Levens Hall and has 1,600-acres of limestone pasture, orchards and peaceful woodland in Brigsteer Woods. The Cumbria Coastal Way also runs past Levens Hall so you could also continue your walk along the River Kent. View Full Details>>
Lingmoor Fell
4 miles (6 km)
Enjoy wonderful views of the Langdale Valley on this walk to Lingmoor Fell in the Lake District. This route starts from The Old Dungeon Ghyll hotel and takes you to the 469 m (1,539 ft) summit via Side Pike. The fell divides the valleys of Great Langdale and Little Langdale commanding splendid views of the two. The walk includes a woodland section at the start and the option to take a small detour to the beautiful Lingmoor Tarn. If you are looking for a shorter route to the summit then you could park at the car park at Blea Tarn and head north along the country lane to Bleatarn house where a path will take you to the summit of Lingmoor Fell. View Full Details>>
Lodore Falls
1 miles (1.5 km)
Visit the beautiful Lodore Falls on this walk in Borrowdale in the Lake District. The waterfall is a spectacular sight after heavy rain falling 100 feet (30 m) over a steep cascade.
The walk starts from the parking area at the south eastern end of Derwent Water and follows footpaths through woodland to the falls. 
If you would like to extend your walk you could visit the nearby Watendlath Tarn where you will find a large tarn, a classic packhorse bridge and a delightful National Trust tea-room.
Also nearby is the Ashness Bridge and Suprise View Walk where you can visit the famous packhorse bridge and climb to a popular viewpoint overlooking Derwent Water. View Full Details>>
Lonscale Fell
4 miles (6 km)
Climb to Lonscale Fell from Keswick on this lovely walk in the Lake District. From the 715 m (2,346 ft) summit there are splendid views over Thirlmere and Derwentwater. It's a nice climb which you can start from the centre of Keswick. The route follows the Cumbria Way long distance footpath out of the town, climbing through the woodland of Whinny Brow to Ewe How. You continue on to Lonscale Fell, passing Latrigg, Whit Beck and Lonscale Crags on the way. The route leaves the Cumbria Way on Lonscale Crags and heads towards the hill summit. It's a nice, fairly short climb on good footpaths with wonderful views over many of the major fell groups.
There's lots of good options for extending your walking in the area. You could climb to Latrigg or visit the fascinating ancient stones at Castlerigg Stone Circle.
At Whit Beck you could turn north west and up Skiddaw Little Man to Skiddaw.
A similar climb to this one can be found at Great Wood with the climb to Walla Crag. View Full Details>>
Loughrigg Fell
2 miles (3 km)
The climb to Loughrigg fell from Grasmere is a very popular one. It's a reasonably straightforward climb with wonderful views over Rydal Water and Grasmere Lake. The walk starts in the centre of Grasmere and follows country lanes and good footpaths to the 335 m (1,099 ft) summit. You start by following Red Bank road from Grasmere which runs around the western side of the lake before picking up a footpath to the summit which is effectivley a series of stone steps. The route also passes Loughrigg Terrace which is well worth a short detour. This level path affords wonderful views towards Helm Crag and the Fairfield group and leads to the fascinating Loughrigg Caves.
From the Loughrigg Fell summit there are lovely views of Elterwater, Langdale, the Coniston Fells and Windermere. You will also find an Ordnance Survey triangulation column beside a large cairn.
The fell is on the Windermere Way circular walk, so you can pick this up to extend your walk.
You could also descend the hill to the south and visit the tranquil Loughrigg Tarn and continue to Elterwater where you can enjoy a waterside stroll along the River Brathay and visit Skelwith Force waterfall. View Full Details>>
Loughrigg Tarn
2 miles (3 km)
This circular walk takes you to the lovely Loughrigg Tarn from Skelwith Bridge. The walk starts from the Skelwith Bridge Hotel and follows country lanes and footpaths around the pretty tarn. It's a fairly easy climb to the high point above the tarn with splendid views of the surrounding fells. It's a secluded peaceful spot which was a favourite of William Wordsworth.
It's possible to continue your walk north and climb to the top of Loughrigg Fell. The Colwith Force waterfall walk also starts from Skelwith Bridge. It follows the Cumbria Way to the 40ft falls through some lovely countryside and woodland.
If you would like to visit the tarn from Ambleside then try our Ambleside to Skelwith Bridge Walk which visits the tarn. View Full Details>>
Loweswater
4 miles (6 km)
Follow the lakeside path around this beautiful lake in the Lake District National Park. The circular walk starts at the car park in Loweswater at the south eastern end of the lake (postcode:CA13 0RU). The route includes a woodland stretch through Holme Wood where you can visit the beautiful Holme Force Waterfall. It's just to the west of the path and worth a small detour.
The lake is surrounded by a number of fells with Mellbreak, Gavel Fell, Blake Fell, Hen Comb and Burnbank Fell to the south. To the north lies the Fellbarrow range. It's one of the more peaceful spots in the national park with tourists heading for some of the larger nearby lakes. To the east of the lake there's Loweswater Fell where you can enjoy fine views over the area. View Full Details>>
Lowther Castle
4 miles (6 km)
Explore 130 acres of gardens and castle terraces on this walk near Penrith in the Lake District. View Full Details>>
Monk Coniston
3 miles (5 km)
This circular walk takes you through the pretty grounds of Monk Coniston hall to Tarn Hows in the Lake District. The walk starts from the Monk Coniston National Trust car park at the northern end of Coniston Water. It takes you through the Monk Coniston Hall estate with its walled garden, stone Gazebo and attractive woodland. Look out for a variety of flora and fauna including large redwoods and pretty woodland wildflowers. Wildlife includes roe deer, hares, common lizards and adders.
At the northern end of the route you will come to the beautiful Tarn Hows where you can enjoy a waterside walk around the tarn with great views of the surrounding Lakeland mountains. From the northern tarn you can enjoy a climb to Black Crag for wonderful views of the area.
To extend your walking in the area you could enjoy a walk or cycle along Coniston Water.
The Cumbria Coastal Way also runs past the estate so you could pick up this long distance trail to further explore the area. View Full Details>>
Muncaster Castle
2 miles (4 km)
Enjoy an easy stroll around the beautiful grounds and gardens of this Grade I listed building in Ravenglass. There are 77 acres of beautiful gardens to explore and over 6 miles of walking paths through the estate. View Full Details>>
Newby Bridge Circular Walk
4 miles (7 km)
This circular walk from the hamlet of Newby Bridge, climbs through woodland to Finsthwaite Heights and High Dam tarn. The little hamlet is in a lovely spot on the River Leven. It's at the southern tip of Lake Windermere and one of the lesser visited spots in the Lake District. You can reach the village by catching a boat to Lakeside from Bowness. The old steam train on the Lakeside and Haverthwaite heritage railway will take you from Lakeside to Newby Bridge.
The walk starts from Newby Bridge railway station on the heritage railway. You could also start the walk from Lakeside at Lake Windermere. From here you can pick up footpaths climbing through the woods to Finsthwaite Heights. It's a moderate walk, climbing to a height of over 600ft at the high point at High Dam. The walk then descends through more woodland back to the train station. Around Finsthwaite you can take a small detour and visit Bobbin Mill. The extensive working mill produced millions of wooden bobbins vital to the Lancashire spinning and weaving industries. It is the only working bobbin mill left in the Lake District today. You can learn about the history of the mill through tours and an exhibition.
To extend your walking in the area you could visit Fell Foot Country Park on the other side of the lake. From here you can enjoy a climb to Gummers How for great views over the lake. View Full Details>>
Newlands Valley
8 miles (12.8 km)
Enjoy a challenging circular walk around this beautiful, peaceful valley near Keswick. The route climbs to some of the prominent peaks in the valley with superb views for the duration of the walk. For an easier walk just park at the same car park and follow the first section of the route down to Newlands Chapel. The 16th-century church has stained glass windows and a pulpit dated 1610.
Start the walk from the car park at Little Town, just to the west of Cat Bells. This area has been made famous as the setting for the story of Mrs Tiggy Winkle by Beatrix Potter. 
Head west past the chapel towards High Snab where you pick up a footpath along the Scope Beck. This will take you up to Robinson fell which stands at a height of 737m (2,418 ft). There's splendid views across the valley from here.
The route then descends to Littledale Edge and Hindscarth Edge before climbing to Dale Head, which stands at a height of 753 m (2,470 ft). There's more great views down the valley with Skiddaw making a fine backdrop.
From Dale Head you descend to the north, passing along the Newlands Beck to Castle Nook and Lowthwaite Crag, before returning to Littletown. View Full Details>>
Old Man of Coniston
5 miles (7.5 km)
Climb the 2,634 feet (803 m) high Old Man of Coniston on this strenuous walk in the Lake District. It's just under 5 miles there and back so should take about 3-4 hours to complete.
The route starts at Coniston village and soon joins Church Beck which you follow for about a mile before heading past Crowberry Haws, Stubthwaite Crag and the dramatically positioned tarn of Low Water to the summit. Here you will find a combined slate platform and cairn with magnificent views of Coniston Water, the southern Lake District, Morecambe Bay, Blackpool Tower, Winter Hill in the Pennines, the Lancashire coast and the Isle of Man.
This route is popular with tourists and offers a direct and picturesque path to the summit. View Full Details>>
Orrest Head
2 miles (3.4 km)
Orrest Head was the first fell climbed by Alfred Wainwright. It inspired him to a 'to a life made happy by fellwandering' so you can expect some wonderful views over lakeland on this fairly easy climb. It's a great walk to do if you're coming in by train as the start of the climb is located right next to Windermere railway station. View Full Details>>
Penrith
3 miles (5.5 km)
This walk around the Lake District town of Penrith visits the medieval castle before heading up to Penrith Beacon for some lovely views over the area. It's only about a 1.5 mile walk up to the beacon from the town centre but it is a moderately challenging climb, reaching a height of over 900ft at the top.
The walk starts from the attractive Castle Park, in the centre of town. The park is a lovely place to start your exercise with attractively laid out rose gardens, flower beds, mature trees and grass areas to enjoy. The route takes you through the park to the ruins of the Grade I listed Penrith Castle. The medieval castle was built towards the end of the 14th century and is owned by English Heirtage.
After exploring the castle the route heads through the town to Fell Lane which you follow to Beacon Edge. From here you pick up the footpaths through the woodland to the Beacon summit.
To continue your walking in the Penrith area head south of the town centre to Eamont Bridge. Here you can pick up a riverside footpath, heading east to Brougham Castle. Also near Eamont Bridge is the Mayburgh Henge and the King Arthur's Round Table Henge. These interesting historic sites are both well worth a visit.
From the henges there is another riverside footpath heading south along the River Lowther. This will take you through woodland to Askham where you can enjoy walks through the attractive grounds of Askham Hall. Near here you will also find Lowther Castle with 130 acres of beautiful gardens and the National Trust owned Acorn Bank.
The closest lake to Penrith is Ullswater, a few miles to the south west. You can catch a bus to Pooley Bridge and pick up the long distance Ullswater Way.
A few miles to the north east you can try the popular circular walk at Lacy's Caves and Long Meg. The interesting walk visits a series of red sandstone caves on the River Eden and a fascinating Bronze Age stone circle. View Full Details>>
Pillar from Wasdale Head
7 miles (11.5 km)
Climb to this prominent Lakeland Fell on this popular circular route. The mountain stands at 892 metres (2,927 feet) making it the eighth highest in the Lake District. On the walk you'll enjoy splendid views of the valleys of Ennerdale and Wasdale.
The fell is typically climbed from Wasdale Head where there is a popular car park. From here you head north to the rushing water of Ritson's Force Waterfalls. You continue to Gatherstone Head, crossing Gatherstone Beck on the way. The ascent continues along the Black Sail Pass before turning west to the Pillar summit via Looking Stead. The summit is wide and grassy with splendid views of most of the major Lakeland fells. You can also see Loweswater and Ennerdale Water. Nearby is Pillar Rock, considered one of the wonders of the Lake District. The striking rock is popular with rock climbers and located just to the north of the Pillar summit.
After taking in the fine views you descend to Scoat Fell. From here the full horseshoe of the Western Fells can be seen. The descent continues to Red Pike fell, passing Scoat Tarn before coming to Dore Head. The final section takes you around Dorehead Screes and along Mosedale Beck before returning to the Wasdale Head car park.
To continue your walking in the area you could climb to Scafell Pike. Scafell is the highest point in England and is often climbed from Wasdale Head.
Just to the north of Pillar is Ennerdale Forest where there are footpaths leading to the lovely Ennerdale Water. View Full Details>>
Rannerdale Knotts
2 miles (4 km)
Visit Rannerdale Knotts and Whiteless Pike on this circular walk in the beautiful Rannerdale valley. It's a small fell but its proximity to Buttermere and Crummock Water make it an attractive option for walkers. There's also good footpaths, fine views and a section through the lovely bluebell valley.
You can start the walk from the small car park off the B5289, next to Crummock Water. Then head north through the bluebell valley. The area is managed by the National Trust and is a stunning sight in the spring months, when carpets of bluebells cover the hills. You then head east through High Rannerdale, passing along Squat Beck. Near Whiteless Breast you turn west and ascend to the 355 m (1,165 ft) summit of Rannerdale Knotts. It's a wonderful spot with views back down to Crummock Water and Buttermere Lake.
To extend your walking in the area you could try the Crummock Water and Buttermere walks. Both lakes have lovely waterside paths to try.
For a more challenging climb you could try the Grasmoor walk which starts from the nearby Rannerdale Bridge. View Full Details>>
Red Screes
4 miles (6 km)
This circular route takes you up Red Screes fell in the Lake District National Park. The walk begins in the popular town of Ambleside and ascends to Scandale Fell and Scandale Pass along the Scandale Beck. From Scandale Pass you turn east to the summit of Red Screes. Here you will find cairns, a circular stone shelter and the pretty Red Screes tarn. There are magnificent views of the coast, Helvellyn, Dove Crag, Fairfield and over Deepdale Hause. To the west you can see the Coniston, Bowfell and Scafell fells. You descend passing Raven Crag to Snarker Moss where the ground can be quite boggy. You continue to Snarker Pike before reaching the Kirkstone Road which will take you back into Ambleside. View Full Details>>
Rydal Water
3 miles (5 km)
Enjoy a wonderful circular walk around the beautiful Rydal Water in the Lake District. The route makes use of the waterside trails on the southern side of the lake before picking up a section of the popular Coffin Route on the northern side. There's much to see on the route with views of the River Rothay, rushing becks, pretty waterfalls, woodland trails and a visit to Rydal Hall with its cafe and pretty gardens. It's about a 3 mile walk with some moderate climbs so a reasonable level of fitness is required.
You can start your walk from the good sized White Moss car park at the north eastern end of the lake. The bus also stops here if you are coming by public transport. From White Moss you can follow a footpath south through woodland and along the River Rothay to the eastern tip of Grasmere.
The path then climbs east towards Loughrigg Terrace before descending to the lakeside path. Eventually the path takes you through woodland and across the Rothay before climbing towards Rydal Hall.
The 19th century mansion has nice formal gardens and the pretty Rydal Falls where you can enter 'The Grot' - an 18th century summerhouse designed for viewing the waterfalls. There's also a very good tea shop with outdoor seating so it's a great place to stop for refreshments at what is the half way point of the route. Just up the hill you will find Rydal Mount, the home of the poet William Wordsworth from 1813 to his death in 1850.
After leaving Rydal Hall you pick up the Coffin Route so called because it was used to convey coffins on their final journey to St Oswalds Church in Grasmere. It heads west below Nab Scar with nice views over the lake from the elevated position of the path.
After about a mile you come to a beck where you turn left to return to the car park.
To continue your walking in the area you could climb to Loughrigg Fell on the southern side of the lake. From the 335 m (1,099 ft) summit there's fabulous views back down to Rydal Water and Grasmere Lake.
If you continue west along the coffin route it will take you into Grasmere where there are numerous good walking trails to try.
The White Moss Walks start from the same car park and will take you across White Moss Common where there's woodland and meadow to enjoy. View Full Details>>
Scafell Pike
5 miles (8.2 km)
Climb the highest mountain in England on this spectacular walk in the Lake District. Scafell pike stands at a height of 978 metres (3,209 ft) between Eskdale and Wasdale, at the northern end of Wast Water. The route below is the shortest, most direct way to the summit. Although very challenging it is probably the easiest route up Scafell Pike. It starts from the car park in Wasdale Head village and heads to Lingmell Gill, Lingmell Scars and Hollow Stones before finishing at the highest point where you will find an Ordnance Survey triangulation column beside a huge cairn. The views are stunning with the coast, the Isle of Man and Snowdonia all visible on a clear day.
For a different, more scenic route to the summit you can try the Scafell Pike from Borrowdale route. This longer route takes you around Styhead Tarn and along the famous Corridor Route. The Scafell Pike from Langdale route is another popular route. It is a longer and more challenging climb, but with some wonderful views of the Langdale Valley and a visit to Angle Tarn.
Another great climb also starts from Wasdale Head. The circular climb to Pillar is a splendid walk taking you to the eighth highest point in the Lake District. View Full Details>>
Scafell Pike from Borrowdale
9 miles (14.5 km)
This walk takes you to the highest mountain in England along one of the most popular and scenic routes to the summit. The challenging climb from Seathwaite in beautiful Borrowdale takes in Styhead Gill, Styhead Tarn and the famous Corridor Route.
The route starts in the little hamlet of Seathwaite a few miles north of the mountain. There's lots of roadside parking although it can get busy in the summer months. From here you pick up the footpath to Stockley Bridge along the pretty gill and then turn right towards Taylorgill Force waterfall. The path ascends along the running waters of Styhead Gill before coming to the lovely Styhead Tarn. You continue around Sty Head and Spout Head heading along the Corridor Route on a series of stone steps.  The route takes you along the western flank of the Scafell massif with wonderful views of the fell. The final steep section takes you around Lingmell Col to the summit. Take a while to rest and enjoy the fabulous panoramic views of the Lakeland Fells before descending the same way.
An alternative route is to continue along Grains Gill from Stockley Bridge. The path continues along Ruddy Gill, passing Sprinkling Tarn before rounding Great End and ascending to Scaffel Pike from the eastern side.
To climb to the summit the most direct way try the Scafell Pike From Wasdale route. For a longer more challenging walk try the Scafell Pike from Langdale route. This route involves a fair amount of scrambling but with some wonderful views of the Langdale Valley and a visit to Angle Tarn. View Full Details>>
Scale Force
5 miles (8.5 km)
This walk visits Scale Force, the highest waterfall in the Lake District. The waterfall, though narrow, drops from a height of 170 feet in a deep wooden gorge. It's an impressive sight and well worth the short climb from Buttermere.
This circular walk starts in the village of Buttermere, taking you along the beautiful Crummock Water and the pretty Scale Beck to the waterfall. From here you can simply descend back to Buttermere or follow the rest of the route to the nearby Red Pike. This is a challenging climb, passing Blea Crag and Lingcomb Edge before reaching the 2,476 ft (755 m) Red Pike Summit. It's worth the climb as there are wonderful views over a number of lakes including Derwentwater, Buttermere, Crummock Water, Ennerdale Water and Loweswater. The walk then descends to Buttermere passing the pretty Bleaberry Tarn and Buttermere lake on the way.
If you'd like to continue your walking in this area you can enjoy lakeside walks around Crummock Water, Buttermere and Loweswater. View Full Details>>
Scout Scar
2 miles (3 km)
Enjoy a short but steep climb to a wonderful viewpoint near Kendal. There's a good footpath leading up to the viewpoint where you can see the Coniston Old Man, Bowfell and the Langdale Pikes. It's a geologically fascinating area with carboniferous limestone and steep slopes to admire.
There is a car park on Underbarrow Road just to the north west of the hill. You can follow the road from Kendal to the site. It's about 2 miles west of the town centre. From here you can pick up the footpaths to take you up to Scout Scar and along Barrowfield Wood. At the 235m (775ft) summit you will find a structure known as 'The Mushroom'. This shelter has a view finder (toposcope) showing all the fells you can see from the viewpoint.
You can explore the area further by visiting Cunswick Scar and Helsington Barrows as shown in the video below. The longer circular walk starts in Kendal and visits the Lake District's outlying fells as described by Alfred Wainright in the first chapter of his book on the area.
If you continue south from this route you will soon come to Sizergh Castle. The 1,600-acres estate includes miles of great walking trails through limestone pasture, orchards and Brigsteer Woods.
In Kendal itself you could try our Kendal Castle and River Walk which visits the atmospheric ruins of the 12th century castle and also takes you along the River Kent. View Full Details>>
Seat Sandal
4 miles (6.5 km)
This circular walk climbs to Seat Sandal fell near Grasmere in the Lake District National Park. You can start the walk from the layby parking just off the A591 at Mill Bridge. Head north from layby, crossing Tongue Gill before picking up the footpaths heading north east. The first section follows Wainwright's Coast to Coast along Tongue Gill to the Farfield Iron Mine. The route continues al the C2C to Grisedale Hause where you turn south west towards the Seat Sandal summit. From the 736 m (2,415 ft) summit you can see the Helvellyn and Fairfield ranges, the Solway Firth, the Scottish mountains and Morecambe Bay to the south. After taking in the views you descend back to the start point on the western side of Great Tongue. You could also descend on a section of the C2C via Little Tongue Gill.
To extend your walk you can continue along the C2C to Grisedale Tarn which is just to the north of Seat Sandal. The path will eventually lead you to St Sunday Crag where there's great views over Ullswater.
The fell is also very close to the route for the Fairfield Horseshoe which is another popular climb in the area. View Full Details>>
Silver How
2 miles (3 km)
This is a fairly easy climb to Silver How fell in the Lake District. It's a short circular walk starting in Grasmere and a nice one to try if you're looking for an introduction to fell walking. The walk passes the National Trust owned Allan Bank, the former home of William Wordsworth. It's a lovely place to stop for a drink or go for a stroll in the pretty garden. From the Silver How summit there are super views of Grasmere village and lake. Many of the famous fells are also visible such as Helm Crag, Steel Fell, Heron Pike and Fairfield. The walk descends from the summit with a woodland section taking you back to Grasmere.
If you enjoy this walk then there are some similar ones to try starting in Grasmere. For example you could climb the nearby Helm Crag or visit the pretty Easedale Tarn. Both walks are similar in length and are also fairly easy climbs. View Full Details>>
Sizergh Castle
2 miles (4 km)
Enjoy a short walk through the delightful grounds of Sizergh Castle in the Lake District. There are 1,600-acres to explore including limestone pasture, orchards and semi-natural woodland. The beautiful gardens contain a pond, a lake, and a limestone rock garden. There are also fabulous views of the Yorkshire Dales and the Lake District.
The site is run by the National Trust so there are excellent facilities with a cafe, shop and guided tours around the interesting medieval Sizergh Castle. There is also an ancient Yew Tree reckoned to be 1,600 years old - ask at reception for details.
The walk route below takes you around the castle grounds and through Low Wood to the River Kent before returning to the start point at the castle. There's also the option of climbing to the fine viewpoint at Sizergh Fell or enjoying a walk through Brigsteer Woods to the west.
Sizergh is located about 3 miles south of Kendal. One option is to follow the River Kent from Kendal to the castle which is not far from the river. You could also visit from Oxenholme train station. You can follow footpaths through Natland and the surrounding countryside to the site.
If you have time you could visit the nearby Levens Hall. Here you will find a deer park and a stunning topiary garden with over 100 pieces of living sculpture.
If you continue north through Brigsteer Woods you will soon come to Helsington Barrows and Scout Scar. It's a great viewpoint above Kendal with fabulous views of most of the major fells.
Also of interest is Kendal's ruined 12th century castle which you can visit on our Kendal Castle and River Walk. View Full Details>>
Skelwith Bridge
3 miles (4.6 km)
With the long distance Cumbria Way passing through the village and a series of beatiful waterfalls to visit, the village of Skelwith Bridge is a great place for walkers. The walk to Loughrigg Tarn and the delightful riverside stroll to Elterwater are especially popular.
This circular walk visits some of the highlights of the area including Colwith Force Waterfall, Skelwith Force waterfall, Elterwater, the River Brathay and Great Langdale Beck.
The walk starts from the bridge at Skelwith Bridge. Head west along the river passing the lovely riverside tea rooms before coming to the impressive Skelwith Force waterfall. Though small the falls are very powerful and can be seen up close from the viewing area. At the falls you pick up a section of the Cumbria Way to first take you along the Brathay and then Great Langdale Beck to Elterwater. It's a lovely area with peaceful woodland opening out to open countryside along the beck. There's great views of the Langdale Fells as you approach the little village of Elterwater where you can enjoy refreshments at the nice pub which has outdoor seating.
The route then climbs through Sawrey's Wood and Fletcher's Wood to Colwith Force Waterfall. The falls drop 40 feet over several stages and are a spectacular sight when in full spate.
At the falls you pick up the Cumbria Way again and descend back to Skelwith Bridge. There's lovely views here back down to the river and lake.
To extend the walk keep heading west along the Cumbria Way and you can enjoy a splendid climb up Dungeon Ghyll falls to Stickle Tarn. View Full Details>>
Skiddaw
13 miles (21 km)
This is the popular Skiddaw circular walk from Keswick in the Lake District National Park. It's a challenging route, running for almost 13 miles, and reaching a height of over 3000ft at the high points.
Skiddaw is the 4th highest mountain in England and is a popular climb with hill walkers. This route makes use of the Allerdale Ramble way-marked walking trail so is well defined and easy to follow.
The route starts from the town of Keswick at the northern end of the beautiful Derwent Water. From here you can pick up the Allerdale Ramble and head north east to Ormathwaite, Applethwaite and Millbeck where there are some pretty waterfalls. The path then heads to Carl Side before the final steep climb to the summit of Skiddaw which stands at a height of 931 m (3,054 ft). Here you will find several cairns and a number of stone windshelters. The views are magnificent - you can see the Cheviots, North Pennines, Yorkshire Dales, Forest of Bowland, the Isle of Arran, the Isle of Man and the Mourne Mountains of Northern Ireland on a clear day.
After taking in the views you then descend to Longside Edge and Ullock Pike before a woodland stretch through Thornthwaite Forest takes you to the River Derwent. You then follow the lovely riverside path back into Keswick. View Full Details>>
St Sunday Crag
8 miles (13 km)
This challenging circular walk from Patterdale climbs to this prominent fell on the north-eastern ridge of Fairfield. The circular walk climbs to Birks Fell and then onto the 841 m (2,759 ft) of St Sunday Crag. There's fabulous views of the Helvellyn range, High Street and the lake below.
The walk takes place on generally good footpaths on a splendid elevated ridge.
You can start your walk from the pretty village of Patterdale at the southern end of Ullswater Lake. Then follow the trail south west out of the village to Birks Fell before climbing across St Sunday Crag. You then descend to the pretty Grisedale Tarn before turning round and returning to Patterdale via Grisedale Forest and Patterdale Common.
To extend your walking in the area you could visit the lovely Aira Force Waterfall. The long distance Ullswater Way will take you on a tour of the area surrounding the lake.
Wainwright's Coast to Coast runs through the area so you could continue along the path past Grisedale Tarn towards Seat Sandal where there are more splendid views. View Full Details>>
Stanley Ghyll Force
1 miles (1.5 km)
This lovely walk in Eskdale takes you to Stanley Ghyll Force Waterfall. There is a small car parking area just to the north of the falls where you can start the walk. You could also start from the Dalegarth for Boot railway station on the Ravenglass & Eskdale Railway. View Full Details>>
Stock Ghyll Force
1 miles (1 km)
This walk takes you to the beautiful Stock Ghyll Force waterfall in Ambleside, in the Lake District. The waterfall is just a short walk from the centre of Ambleside. From here you walk to Stockgyhll Lane where there is a sign saying 'To the Waterfalls'. Bear left here to enter Stock Ghyll Woods where you follow shady paths along Stock Ghyll Beck to the main falls. Here you will find a railed viewpoint from which you can watch the spectacular 70 foot high waterfall. It's a lovely wooded climb with a series of smaller waterfalls to enjoy on the way.
If you would like to continue your walk you could climb Wansfell Pike for fabulous views of the Coniston Fells, Fairfield, Lake Windermere and Red Screes. View Full Details>>
Styhead Tarn and Sprinkling Tarn
5 miles (8 km)
This circular walk visits these two pretty tarns in the beautiful Borrowdale area of the Lake District. There's great views of Great Gable and Great End as you make your way to the tarns. The route also passes the impressive Taylor Gill Force waterfall which is one of the highest falls in the national park. You'll probably see lots of other walkers as they climb to Scafell Pike via Styhead Tarn.
The route starts at the Seathwaite car park and follows the Styhead Gill to the Taylor Force Waterfall and Styhead Tarn. You then turn left and head towards Sprinkling Tarn where you reach a height of over 2000ft. The route then descends to Sprinkling Crags before following the pretty Grains Gill back to Seathwaite.
To extend your walk you can climb to Scafell Pike on the famous Corridor Route. You could also pick up the long distance Allerdale Ramble and enjoy a climb to Castle Crag where there are great views over Derwent Water. View Full Details>>
Tarn Hows
2 miles (3.5 km)
This popular beauty spot is perfect for a peaceful walk in beautiful surroundings. View Full Details>>
Thirlmere Reservoir
9 miles (15 km)
Enjoy a circular walk or cycle around the lovely Thirlmere Reservoir in the Lake District National Park. The route starts at Wythburn at the Steel End car park at the southern end of the lake and then follows the National Cycle Network route on the western side of the lake. On the return on the eastern side of the lake walkers can follow the woodland trail at the lower part of Helvellyn. Cyclists can follow the A591 which runs right alongside the lake for a couple of miles.
You can get a bite to eat at the inn at Thirlspot with more details below. View Full Details>>
Ullswater Way
20 miles (32 km)
Explore the area around Ullswater Lake on this waymarked circular walk in the Lake District National Park. The route includes a mixture of easy lakeside sections and some more challenging climbs above the lake into the surrounding hills. There's fabulous views of the Helvellyn range on the section from Howtown to Glenridding. This part of the route on the southern side of the lake is considered to be the finest lakeside walk in the Lake District.
The first section takes you from Pooley Bridge to Howtown heading south west along the lake towards Hallin Fell and Barton Park. You continue with a woodland section through Hallinhag Wood before passing Scalehow Force Waterfall and Birk Fell. The route continues past Patterdale Common and Place Fell to the small village of Patterdale where you can stop for refreshments. This is about the halfway point on the walk.
The second section takes you from Patterdale to Glenridding and then along the lake towards Glencoyne Wood and Glencoyne Park. Here you climb towards the wonderful Aira Force. View Full Details>>
Ulverston to Coniston
15 miles (24 km)
This is the first leg of the Cumbria Way taking you from Ulverston to Coniston.
The walk first heads towards the village of Gawthwaite before continuing onto the beautiful Coniston Water. You then follow the footpath along the lake taking you into the village of Coniston.
Other highlights on this section are splendid views of the 2634 foot high Old Man of Coniston Fell while Grizedale Forest is also visible for much of the walk. View Full Details>>
Wainwright's Coast to Coast
183 miles (294 km)
Travel from the west coast of England to the east along this breathtaking route devised by Alfred Wainwright. View Full Details>>
Walla Crag
2 miles (4 km)
This circular walk on Derwentwater climbs to Walla Crag and explores Great Wood in the Lake District. It's a short but rewarding climb with wonderful views over the lake below.
The walk can be started from nearby Keswick but this route starts and finishes from the Great Wood car park off Borrowdale Road, near Calfclose Bay. From here you can directly pick up the Walla Crag Trail to take you up to the crag. The trail heads south from the car park to Cat Gill before turning north east passing Lady's Rake and then on to the Walla Crag summit. The high point stands at 379 m (1,243 ft) with wonderful views over Derwentwater and towards Skiddaw. You can just descend the same way but this route continues on to Castlerigg where you cross the pretty Brockle Beck. Here you have the option of visiting the fascinating Castlerigg Stone Circle which is just off the route at Castlerigg. However, this route descends on woodland trails through Great Wood, passing Watson's Park on the way.
There's lots to enjoy on the walk with heather in the summer months, the rushing waters of Cat Gill and some spectacular Lakeland views.
The walk can be extended by heading along the lake towards Ashness Bridge and Suprise View. Bleaberry fell is also nearby.
Just to the north is the wonderful Friar's Crag viewpoint and the Castlehead viewpoint. These both proffer wonderful views of the lake and surrounding fells.
The walk can also be started from Keswick as shown in the video below. View Full Details>>
Wansfell Pike
6 miles (10 km)
This circular walk in the Lake District takes you up Wansfell Pike fell to Troutbeck, and then back through Skelghyll woods. It's popular with walkers as it begins and ends in the accessible town of Ambleside.
The first section of the walk takes you from the centre of Ambleside to Stock Ghyll Force, a spectacular 70 foot waterfall which can be viewed safely from a railed viewpoint. View Full Details>>
Wast Water
7 miles (11 km)
Enjoy a circular walk around one of the most stunning lakes in the Lake District National Park. View Full Details>>
Watendlath Tarn
2 miles (3 km)
This is a lovely waterside walk to the delightful Watendlath Tarn near Derwent Water, Keswick. View Full Details>>
Whinlatter Forest Park
7 miles (11 km)
Enjoy some fantastic walking and cycling trails in this huge park in the Lake District. There are fantastic views of Bassenthwaite Lake, Derwent Water and Keswick as you make your way through the mixed species forest and peaceful glades. The park also has two fantastic purpose built mountain bike trails with cycle hire available within the park. The red graded Altura Trail is a challenging 19 km mountain singletrack, the Quercus Trail is an easier 7.5 km trail. The C2C cycle route also runs through the park so you could continue your ride on the Whitehaven to Keswick or Whitehaven to Penrith cycle route.
Walkers can head south of the park and enjoy a climb to Grisedale Pike. View Full Details>>
Whitbarrow National Nature Reserve
7 miles (11 km)
Enjoy wonderful limestone scenery, ancient woodland and rich ground flora in this nature reserve near Witherslack in the Lake District National Park. The walk starts at Mill Side and heads to Whitbarrow Scar on footpaths and quiet country lanes. You then climb to the high point known as the Lord's seat where you will find a large obelisk shaped cairn. From here there are marvellous panoramic views of the River Kent Estuary and Morecambe Bay. The return leg is a gentle descent along woodland paths passing Wakebarrow, Rough Hill Wood, Windy Howe and Watson's Wood before returning to Mill Side.
Features in the reserve include a small traditional orchard with Westmorland damson and apple trees and pretty bluebell woodland. Wildlife lovers should look out for roe and red deer at Howe Ridding Wood. Birdlife includes buzzard, raven, sparrowhawk, woodcock, great spotted woodpecker, redstart and nuthatch.
Alfred Wainwright praises Whitbarrow in his book 'The Outlying Fells of Lakeland' describing it as 'the most beautiful [walk] in this book, beautiful it is every step of the way. ... All is fair to the eye on Whitbarrow.'
Whitbarrow can be easily reached from Kendal which is about 5 miles to the north east. Here you can extend your walking by trying our Kendal Castle and River Walk. The climb to Cartmel Fell is located just to the west of the reserve where there are more fine views over the Lyth Valley. View Full Details>>
White Moss Walks
1 miles (2 km)
This walk follows the footpaths around White Moss Common in the Lake District. The area consists of a series of nice footpaths taking you through woodland and meadows between Rydal Water and Grasemere Lake. On the way look out for picturesque waterfalls and pretty bluebells in the spring time.
The walks start from the good sized White Moss Common car park off the A591 near Rydal Water, Grasmere Lake and the town of Ambleside. You then pick up the trails taking you through shady woodland towards the section of the River Rothay that runs between Rydal Water and Grasmere. It's a pretty area with picnic tables and the option of crossing a bridge and heading to Grasmere Lake. This route heads north to White Moss Common, passing Lady Wood and White Moss Tarn. You then pick up the Coffin Route which takes you across the pretty Dunney Beck. You then head south returning to the car park.
To extend your walk you could head east to Rydal Mount and Rydal Hall along the Coffin Route. Heading west will take you to Grasmere passing Dove Cottage where William Wordsworth lived from 1799 to 1808.
The climb to the pretty Alcock Tarn also starts from the White Moss car park. It takes you through the common to the elevated tarn where there are wonderful views over Grasmere. View Full Details>>
Windermere
4 miles (6.5 km)
With its mainline train station, beautiful lake and excellent facilities Windermere is a popular tourist destination for walkers. One of the best walks is the Windermere Way long distance trail. This takes you all the way around the lake visiting a series of pretty villages and hills with excellent viewpoints across the water.
The easy climb to Orrest Head is also a favourite. The fine viewpoint is located very close to the town centre and train/bus staion.
You can also walk to the bottom of the hill and visit the village of Bowness where you can catch boats from the quay. View Full Details>>
Windermere to Ambleside Walk
7 miles (10.5 km)
This is a nice scenic route between two of the Lake District's premier towns. It takes you from Windermere to Ambleside via Orrest Head, Troutbeck and Wansfell Pike. It's a nice one to do if you've just come into Windermere on the bus or train and want to reach Ambleside without any further travelling. It's a fairly moderate route until the climb to Wansfell which is more of a challenge.
The walk starts near the train station in Windermere and climbs to Orrest Head just to the north. It's a lovely viewpoint with views to Lake Windermere, the Old Man of Coniston, Scafell Pike, Great Gable, Fairfield and the Langdale Pikes. View Full Details>>
Windermere Way
41 miles (66 km)
A circular walk around Lake Windermere in the beautiful Lake District. The route takes you along various footpaths and quiet lanes visiting several of the pretty settlements surrounding the lake.
Starting in Bowness the route heads north along the lake before climbing up to the town of Windermere. Here you enjoy a climb to the viewpoint at Orrest Head and continue past Troutbeck Bridge to Wansfell Pike.
The route then descends into the popular town of Ambleside before climbing along Loughrigg Fell to the lovely Loughrigg Tarn.
The route descends to Skelwith Bridge, with its impressive waterfall and riverside tea rooms. You then pass along the western side of the lake visiting the National Trust's Wray Castle and exploring the woodland trails on Claife Heights.
At the southern end of the lake you cross the River Leven at Newby Bridge and head along the eastern side of the lake. You'll pass the fine viewpoint at Gummers How before returning to Bowness. View Full Details>>
Wray Castle
3 miles (5.4 km)
This walk takes you around the grounds of the National Trust owned Wray Castle and then up to the nearby Blelham Tarn. View Full Details>>