Peak District Cycle Routes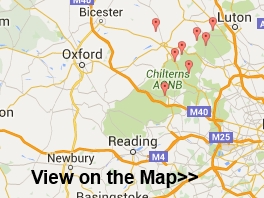 There's some splendid cycle trails to enjoy in the National Park. Highlights include the wonderful Tissington Trail and the long distance Pennine Bridleway which passes close to the popular Dovestone Reservoir.
If you are looking for walking routes please go to our Peak District Walks page.
Use the links to view full route information including elevation profiles, interactive maps and GPS downloads.
You can also view an overview map of all the routes in the using the Peak District Cycle Map>>
Route Name
Distance
Description
Ashbourne to Buxton
30 miles (48 km)
This ride takes you along various off road cycle paths and tracks through the Derbyshire countryside.
The start point is at the beginning of the Tissington Trail -a 13 mile off road path following the trackbed of a disused railway line. View Full Details>>
Bakewell Loop
9 miles (15 km)
This lovely short ride first follows the Monsal Trail through the Derbyshire countryside before returning to Bakewell via Ashford in the Water.
View Full Details>>
Buxton to Hadfield
21 miles (34 km)
This ride takes you along National Cycle route 68 through the beautiful Peak District. The route starts by the railway station in Buxton and soon joins the lovely Midshires Way which has a nice traffic free section. You then continue onto Whaley Bridge and New Mills with views of the River Goyt and Combs Reservoir.
A spell along the Pennine Bridleway then takes you through Charlesworth, before a traffic free section crossing the River Etherow takes you into Hadfield, where you finish by the train station. View Full Details>>
Buxton to Marple
20 miles (32 km)
Follow National Cycle Route 55 and Cycle Route 68 from Buxton in the Peak District to the lovely town of Marple in Cheshire.
Highlights on this route include the beautiful Peak District scenery and the Middlewood Way - an off road path passing by the Macclesfield Canal. View Full Details>>
Buxton to Matlock
31 miles (50 km)
A challenging but rewarding route taking you through the heart of the Peak District.
Highlights include views of the Rivers Wye and Derwent and Chatsworth Park - an attractive country house home to the Dukes of Devonshire. There is also a run along the lovely Monsal Trail which follows the River Wye. Attractive towns on the route inlclude Ashford in the Water and Bakewell. View Full Details>>
Buxton to Uttoxeter
42 miles (68 km)
Take a trip through the lovely White Peak area of the Peak District on this challenging route which also passes by the famous Alton Towers theme park . You start by the railway station in Buxton and head south along National Cycle route 68 towards Hurdlow where you join the off road Pennine Bridleway for a short stretch. Country roads take you onto Hartington shortly before crossing the River Dove at Beresford Dale. You then join the Manifold Way - a terrific off road section that follows a dismantled railway line along the River Manifold.
Country roads then take you onto Oakamoor where you join another dismantled railway line taking you along the River Churnet through the Churnet Valley. View Full Details>>
Carsington Water
7 miles (12 km)
This route follows the circular cycling and walking trail around Carsington Water in Ashbourne, Derbyshire. The trail starts at the excellent visitor centre where cycle hire is available. It includes long shoreline sections and several woodland sections with great views of the surrounding countryside. The route runs for just over 7 miles on a fairly flat path so it's suitable for most abilities.
The lake is also a great place for birdwatching. Look out for little owl, little grebe, great northern diver, Eurasian oystercatcher, common tern and breeding common redshank.
If you enjoy this route then you could head to the nearby Ogston Reservoir where there are more fantastic bird watching opportunities.
The Pennine Bridleway and Midshires Way long distance trails run just to the north of the site. You can pick up these trails to extend your walking around Wirksworth. The town is a good base for walkers with the High Peak Trail and the Black Rocks near Cromford to visit.
Just to the north of the site you will find Middleton Top. There's an excellent visitor centre here and fine views back down to the reservoir from the hill top. View Full Details>>
High Peak Trail
17 miles (28 km)
This splendid, shared walking and cycle trail follows a disused railway line from Cromford to Dowlow through the beautiful Peak District.
The trail starts near Cromford railway station and climbs through the stunning High Peak area of Derbyshire giving fabulous views of the area.
The trail links with the popular Tissington Trail at High Peak Junction. It's a similar trail trail running from Parsley Hay in the north to Ashbourne in the south.
Highlights on the route include the fascinating Neolithic henge monument of Arbor Low at Parsley Hay. Near Cromford you will also pass the noteworthy Middleton Top. Here you'll find an excellent visitor centre with good facilities and a wealth of information on the area. There's also the historic Middleton Top Engine House, built in 1829 and fabulous views down to the nearby Carsington Water. View Full Details>>
Howden Derwent and Ladybower Reservoirs
16 miles (25 km)
This super cycle route takes you around three beautiful reservoirs in the Derbyshire Peak District. The route starts at the information centre at the top of Ladybower Reservoir where cycle hire is available. You then follow a series of waterside roads and traffic free paths around Derwent Reservoir and Howden Reservoir before returing to the start point.
There's some spectacular scenery to enjoy including the Upper Derwent Valley with its mixture of water, woodlands, open moors and the dramatic Victorian dams. The area is well know for its birds of prey so look out for goshawk, sparrowhawk, buzzard, merlin and peregrine falcon.
The route is around 4 miles from Hope train station and 12 miles from Sheffield. View Full Details>>
Longdendale Trail
8 miles (13 km)
This splendid cycling and walking trail follows a disused railway line through the Longdendale in the Peak District National Park. The path starts in Hadfield and runs alongside a series of beautiful reservoirs including Bottoms Reservoir, Torside Reservoir, Woodhead Reservoir and Rhodeswood Reservoir before finishing at Salter's Brook. It runs for just over 8 miles on a gradually ascending path which is ideal for both cyclists and walkers. There's also fine views of the lovely rolling hills and countryside for the duration of the route. It's easy to access with a train station and public car park right next to the start point at the western end in Hadfield. View Full Details>>
Longshaw Estate
4 miles (6 km)
The Longshaw Estate is a National Trust owned country park in Upper Padley in the Peak District. The estate is perfect for walking with fabulous views of the Peak District, ancient woods, parkland and heather moorland. In the park there are pretty ponds, a waterside path along Barbrage Brook and the lovely Big Moor where you should look out for red deer. There are also excellent facilities with a tea room, shop and the Moorland Discovery Centre.
From easter 2014 there will be two new bridleways suitable for cyclists. The routes will be waymarked so you can explore the estate on two wheels or on foot.
The Derwent Valley Heritage Way runs near the estate so you could continue your walk along the River Derwent. You could also continue south and climb up to Froggatt Edge and Curbar Edge where there are spectacular views of the Peak District. The wonderful Padley Gorge Trail with its babbling brook and pretty waterfalls is another good option.
You're also close to Stanage Edge where you can enjoy fabulous views and interesting rock formations.
The park is located just a few miles from Sheffield. View Full Details>>
Manchester to Buxton
36 miles (58 km)
Follow National Cycle routes 6, 62 and 55 through Manchester, Cheshire and Derbyshire on this lovely ride. You start by Manchester Oxford Road station heading south through Chorlton to the River Mersey. Here you join a lovely traffic free section along the Trans Pennine Trail which takes you to Stockport. You then pass through Bredbury where you join another off road stretch by the River Goyt taking you onto Marple where you join the Middlewood Way - a lovely off road cycle path running along the Macclesfield Canal to Bollington and Macclesfield. View Full Details>>
Manifold Way
8 miles (13 km)
Follow the River Manifold and the River Hamps through the Manifold Valley on this splendid shared walking and cycling path through the Peak District. The path runs from Waterhouses to Hulme End along a former railway line with beauitful Peak District Scenery to enjoy.
The route passes Beeston Tor, Wetton Mill and the wonderful Thor's Cave which is well worth exploring. View Full Details>>
Monsal Trail
10 miles (16 km)
Follow the Monsal Trail through the Peak District National Park on this cycling and walking path.
The trail follows a disused railway line from Chee Dale near Buxton to Bakewell with the first section following the River Wye to Monsal Head via Cressbrook Dale and Miller's Dale. This popular beauty spot includes shady wooded valleys, rushing rivers and lots of interesting flora and fauna. At Monsal Head you will pass over the impressive Headstone Viaduct, built in 1836.
The second section runs onto Bakewell passing Great Longstone with more stunning views to enjoy. View Full Details>>
Pennine Bridleway
120 miles (193 km)
This fabulous 120 mile long trail runs through the beautiful Derbyshire Peak District, through Lancashire and on into Yorkshire.
It is suitable for mountain bikers, horse riders and walkers taking you on a tour through some of the most beautiful parts of the country. View Full Details>>
Rudyard Lake
4 miles (7 km)
Enjoy a cycle or walk around this large lake in the Staffordshire Moorlands near Leek. Cyclists can cycle the whole of the route apart from a section around the north western area where you need to dismount while crossing private property. The route starts and ends at the visitor centre at the southern end of the lake. It follows good paths along the shoreline and through several long woodland sections, making use of the Staffordshire Way along the western side of the water.
The lake is a great area for wildlife spotting. Look out for Snipe, Redwind and Goldeneye Drake on the water. View Full Details>>
Sabrina Way
203 miles (327 km)
This route is part of the National Bridleroute Network and primarily designed for horse riders but can be used by walkers and cyclists also. The trail starts at the deer park at Great Barrington and heads north to Hartington. The route passes through the Cotswolds, the Malvern Hills, the Wyre Forest and Cannock Chase Forest, before finishing in the Derbyshire Peak District. View Full Details>>
Sett Valley Trail
2 miles (4 km)
This splendid cycling and walking trail runs through the beautiful Sett Valley in the Peak District. The route follows a disused railway line from New Mills to Hayfield via Birch Vale. It's a good surfaced path which provides a fairly easy ride for families. Along the way there's fantastic views of the River Sett, the pretty reservoir at Birch Vale, the Blubell Wood nature Reserve and the surrounding Peak District countryside and hills. The route finishes at the former Hayfield Station where there are good facilities including a cafe and visitor centre. Please note that West of St Georges Road in New Mills the route is unsuitable for cyclists. View Full Details>>
Tegg's Nose Country Park
2 miles (4 km)
This lovely country park in Macclesfield has splendid views of the Peak District National Park and the Cheshire plain. You can also see Macclesfield Forest, the summit of Shutlingsloe (the second highest point in Cheshire), the Telecoms Tower on Sutton Common and the Macclesfield Canal. This circular walk starts at the car park at the northern end of the park and heads south to the viewpoints. At the southern end you'll descend to Teggsnose Wood, Tegg's Nose Reservoir and Bottoms Reservoir. There's some nice waterside trails to try here before returning to the car park on other footpaths on the eastern side of the park.
The landscape includes meadow, moorland and woodland while there is also a waterside section aroung Tegg's Nose Reservoir. The park has a very good Visitors Centre where you can find out details of the cycle and walking routes in the park. Click here to see the Tegg's Nose to Parkgate cycle route details.
The Gritstone Trail walking route also runs through the park so there is scope for continuing your walk. Macclesfield Forest and Trentabank Reservoir lie just to the east where you will find more good walking trails. View Full Details>>
Thornhill Trail
2 miles (3 km)
This easy cycling and walking trail runs along a disused railway line between Ladybower Dam down and Bamford station. It runs for just under 2 miles along a flat path with views of the River Derwent and a woodland section near the reservoir. It's a good one for families or anyone looking for an easy cycle or walk.
The route runs along a section of the Derwent Valley Heritage Way so there is scope for extending your walk along this long distance path. Heading south east will take you along the river to Hathersage.
There's also a good cycling trail around the Howden, Derwent and Ladybower Reservoirs. If you're on foot try the Ladybower Reservoir Walk or the climb to Win Hill. You can take a short detour from the path at Parkin Clough to climb the hill where you will enjoy fabulous views over the reservoir. The summit is only about a quarter of a mile west from the path and a great option if you are on foot. View Full Details>>
Tissington Trail
13 miles (21 km)
The Tissington trail is a 13 mile off road path following the trackbed of a disused railway line through the stunning Peak District National Park.
The trail is shared by walkers and cyclists offering fabulous views of the Derbyshire countryside. It runs from Parsley Hay in the north to Ashbourne in the south.
The trail links with the popular High Peak Trail at High Peak Junction. View Full Details>>
Torside Reservoir
4 miles (6 km)
Enjoy a circular walk or cycle around this large man made lake in the Derbyshire Peak District.
There's a good sized car park off the Woodhead Road on the southern side of the water. From here you can pick up the Longdendale Trail to take you along the water. On the northern side of the reservoir you can follow footpaths along the water if you are on foot. If you're on a bike the A628 runs above the reservoir giving great views across the area. View Full Details>>
Trans Pennine Trail
215 miles (346 km)
This terrific walking and cycling trail runs from coast to coast across northern England entirely on surfaced paths. It starts on the Yorkshire coast at Hornsea and passes through Yorkshire, Derbyshire and Greater Manchester before finishing on the Merseyside coast at Southport. View Full Details>>
Winscar Reservoir
3 miles (5 km)
Enjoy a cycle or walk along the beautiful Winscar Reservoir in the Peak District. The reservoir is ideal for a short, easy cycle or walk using the waterside tarmac path on the eastern side. The surrounding scenery of the Peak District makes a wonderful backdrop. You can start your outing from the car park on the eastern side of the water. There's another public parking area in Dunford Bridge just to the south if you'd prefer to start from there.
Winscar Reservoir is located south of Holmfirth and west of Penistone. It's situated on the Trans Pennine Trail so there is scope for continuing your exercise along this trail. You could head east to the nearby Langsett Reservoir where you can enjoy more waterside walking and beautiful scenery. If you were to head south west along the trail it would take you to Woodhead Reservoir and Torside Reservoir. View Full Details>>