Waterfall Walks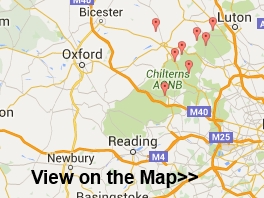 The UK has hundreds of super waterfall walks. These will usually involve a lovely riverside walk through woodland glades to the falls.
One of the highlights in England is the magnificent Aysgarth Falls Walk in the Yorkshire Dales. The upper and middle falls were featured in the film 'Robin Hood, Prince of Thieves'.
In the Lake District the climb alongside the beautiful Dungeon Ghyll and the splendid Stock Ghyll Force are real highlights.
In the Brecon Beacons in Wales you will find the stunning area known as waterfall country. The Four Waterfalls Walk is magnificent.
In Scotland you can visit the highest waterfall in Britain on the Eas a' Chual Aluinn Walk.
Please use the links below to view full route information including descriptions, elevation profiles, interactive maps and GPS downloads.
You can also view an overview map of all the routes in the using the Waterfall Walk Map
Route Name
Distance
Description
Aber Falls
4 miles (6.5 km)
Follow a splendid walking trail up to the beautiful Aber Falls on this circular walk in the Snowdonia National Park. Aber Falls (Rhaeadr Fawr in Welsh) is located near the village of Abergwyngregynin Gwynedd. The walk starts at the car park at Bont Newydd and follows the North Wales Path along the Afon Rhaeadr Fawr to the 120 ft high falls. You'll pass through the stunning scenery of the Coedydd National Nature Reserve with its wonderful woodland and mountain scenery. There's also a variety of wildlife to look out for including treecreepers, sparrowhawks, woodpeckers, tree pipits, skylarks and buzzards. If you're lucky you may spot polecats, stoat and lizards too. The walk involves a moderate climb but you're rewarded with magnificent views of the surrounding countryside and mountains from the high points. View Full Details>>
Aberdulais Falls
2 miles (3.5 km)
This circular walk in Neath visits the lovely Aberdulais waterfall and explores the woodland trails in Craig Gwladys Country Park. Along the way there are splendid views of the River Neath Valley and a nice waterside stroll along the Tennant Canal.
The walk starts at the car park just a short stroll from the falls. It's a lovely area with the rushing water of the River Dulais surrounded by cliffs and vegetation. The falls are also home to Europe's largest electricity-generating water wheel.
Aberdulais has a fascinating history as power has been drawn from the waterfall since the late 16th century. It first provided energy used in the manufacture of copper and later corn-milling and tin. 
After leaving the falls the walk continues through the mixed woodland of Craig Gwladys Country Park. The park is fabulous for wildlife spotting with butterflies, green woodpeckers, owls, buzzards and herons to look out for.
At Cadoxton you pick up the Tennant Canal and follow the towpath along the water back to the car park. It's a nice stretch of canal with little stone bridges, waterside cottages and old churches.
If you would like to continue your walking in the area then you could visit the nearby Gnoll Estate Country Park. Here you will find 240 acres of woodland and wide open spaces with miles of walking trails to try. You could also continue along the Neath Canal. View Full Details>>
Aira Force
3 miles (5 km)
This walk visits the beautiful Aira Force waterfall next to Ullswater Lake in the Lake District National Park. The National Trust owned area is very popular and a must see if you're visiting this part of the National Park. View Full Details>>
Arthog Waterfalls
2 miles (3 km)
This walk visits the North Wales village of Arthog where you can enjoy a lovely walking trail along a series of waterfalls. The village is located in the Meirionnydd area of Gwynedd, near Dolgellau.
Start the walk at the car park on the estuary, which is located right on the Mawddach Trail. From here you can pick up footpaths heading south east through woodland and along the waterfalls.
The village of Arthog itself is very small though it was originally intended to rival the likes of Llandudno. The row of terraced properties you see today was the start of a purpose-built holiday resort Solomon Andrews intended for the area. However the planned development went no further because the surrounding land proved unsuitable for urban planning.
Just to the east of the falls you can visit Cregennan Lakes on the northern slopes of Cadair Idris. There's a nice footpath round the lovely lakes with the the Cadair Idris Visitor Centre also located near by. The centre includes a wealth of information and an exhibition detailing the wildlife and geology of this fascinating area.
You can extend the walk by picking up the Mawddach Trail shared cycling and walking trail. The popular route runs along the old Ruabon to Barmouth railway line and can be picked up directly from the car park. There's fine views across the estuary to Barmouth on the opposite side. You can visit the town by picking up the Panorama Walk just to the west of the village. View Full Details>>
Ashgill Force
2 miles (4 km)
This circular walk visits the Ashgill Force waterfall in the North Pennines. View Full Details>>
Aysgarth Falls
2 miles (4 km)
Enjoy a woodland walk to the spectacular Aysgarth Falls in the Yorkshire Dales National Park. There are three tiers to the falls which make for a wonderful spectacle, particularly in wet weather. The upper and middle falls were featured in the film 'Robin Hood, Prince of Thieves'.
This circular walk starts on the northern side of the River Ure by the Aysgarth Falls National Park Centre where there is a good sized car park. The centre is a great place to find information about the walks in Aysgarth and Carperby. There is also a cafe for refreshments. You can see it by clicking on the street view link below.
After leaving the car park you can pick up a woodland trail through St Joseph's Wood and out into the countryside, where there are great views of the surrounding area. The walk then descends to the river where there are nice viewpoints near the falls.
The area is a nature reserve so look out for some lovely flora and fauna on your walk. In the spring and summer you can see wildlflowers and bluebells in the woods. Also look out for wild birds, squirrels and deer.
You can return to the car park or extend your walk by crossing the Yore Bridge and following another footpath on the southern side of the river. You'll pass the old Yore Mill and Craft Shop which has some nice gifts.
To continue your walking in the area you can head 1.5 miles south and visit the delightful West Burton Falls. The Cauldron Falls (as they are otherwise known) are located very near to the picturesque village and are well worth a visit.
The Herriot Way long distance footpath also starts in the village. The circular route takes you through areas of the Yorkshire Dales associated with the vet and author James Herriot.
Also nearby is the village of Castle Bolton where you can visit the 14th century Bolton Castle.
Head east along the river on our Wensleydale Walk and you can visit Redmire Force and the vilage of Wensley, which gives its name to the dale of Wensleydale. View Full Details>>
Becky Falls
6 miles (10 km)
This is a circular walk in the Dartmoor's Bovey Valley visiting the beautiful Becky Falls and other local landmarks, beauty spots and villages. The falls are one of Dartmoor's premier beauty spots. It's a great area for walkers with 4 colour coded trails taking you through woodland to the Main Falls and the Lower Falls.
The walk begins in the village of Manaton which is about a mile from the falls. You can park in the village and pick up a footpath through woodland to the falls. The walk then continues through woodland towards the nearby village of Lustleigh. It's worth having a stroll around Lustleigh as it's one of the most picturesque villages in England. You'll see delightful thatched cottages, a 13th-century church, the lovely Primrose Tea Rooms, a cricket field, a communal apple orchard and a splendid village pub.
From Lustleigh you head back into the woodland towards Lustleigh Cleave, passing Sharpitor, Raven's Tor and Hunter's Tor. The Cleave (or 'cliff') is a great place for walkers with lots of footpaths and interesting flora and fauna. Look out for wildlife including deer, butterflies and the dipper bird by the river. In the spring you can also see lots of bluebells and foxgloves.
After passing the Cleave you then cross the River Bovey at Foxworthy Bridge before passing Manaton Rocks and returning to Manaton. View Full Details>>
Birks of Aberfeldy
2 miles (3 km)
Enjoy a series of beautiful waterfalls and peaceful woodland paths on this lovely walk in Aberfeldy, Perthshire. View Full Details>>
Blaen y Glyn Waterfalls
2 miles (3 km)
This walk visits a series of beautiful waterfalls on the River Caerfanell near Talybont Reservoir in the Brecon Beacons. The walk starts from the Forestry Comission's Upper Blaen-y-Glyn car park and takes you to Lower Blaen-y-Gly. You'll pass along woodland paths with several pretty falls to enjoy. There is also a picnic area and the opportunity to turn it into a circular walk using alternative woodland trails.
If you'd like to extend your walk you could pick up the Taff Trail and follow it to the nearby Talybont Reservoir. The Fan Y Big and the Cribyn mountain climb also starts from the same point. View Full Details>>
Bracklinn Falls and Callander Crags
3 miles (5 km)
Enjoy a walk around this popular beauty spot in Callander in the Loch Lomond and the Trossachs National Park. These wonderful steep falls are set in a beautiful wooded gorge on Keltie Water, just a short walk from the town of Callander.
The walk starts at the car park near the falls and follows a good path through woodland to Bracklinn Falls Bridge where there are great views of the foaming river. You continue on the woodland trails on the eastern side of the river before crossing a bridge and following a country lane back to the car park. There's great views of the surrounding Stirlingshire countryside and hills for much of the walk too. View Full Details>>
Brecon Beacons Waterfall Walk
11 miles (17.8 km)
A long circular walk visiting several of the National Park's wonderful waterfalls. The route visits the famous Four Waterfalls and the lovely Neath Waterfalls with nice woodland trails and fine views of the surrounding mountains to enjoy.
Start the walk from the Gwaun Hepste car park near Ystradfellte. It's a good sized parking area which also includes a picnic area. From here you pick up the woodland trails heading south west to visit the first waterfall of Sgwd Uchaf Clyn Glyn. The paths continue south along the Afon Mellte to Sgwd Isaf Clun-Gwyn, the lower of the Clyn Glyn falls. Further south you will come to Sgwd yr Eira, probably the most photographed waterfall in the Brecon Beacons because you can actually walk behind the curtain of thundering water.
The route then heads south west through the woodland to reach the village of Pontneddfechan. There's more beautiful waterfalls to see here as you head north from the village along the Afon Nedd Fechan and the Afon Pyrddin, upland tributaries of the River Neath. You'll pass the Sgwd Gwladus and Sgwd Ddwli falls as you make your way through this lovely section of Waterfall Country. The first is known as 'Lady's Falls' and are formed where the Afon Pyrddin drops 20 ft (6 m) over a lip of the 'Twelve Foot Sandstone'. The lady in question was one of the daughters of Brychan, the 5th-century King of Brycheinog. The sandstone tilts gently to the south so forcing the waters of the Pyrddin up against the foot of a high cliff of mudstone and over the left-hand side of the rock lip.
After emerging from the woods, the final section crosses countryside to return to the Afon Mellte. From here it is a short walk back to the car park and the finish point of the route. View Full Details>>
Bronte Waterfall and Top Withens
7 miles (12 km)
Visit these two landmarks associated with the Bronte sisters on this delightful literary walk in West Yorkshire. The two sites can be reached from Haworth which is just a few miles east of the falls. The area known as Bronte Country is exceptionally beautiful with flowing becks, attractive moorland scenery and great views of the Pennine Hills. It is quite a challenging walk climbing to a height of over 1300ft on the high points.
The walk starts from the town of Haworth at the church in the centre of the town. There is a parking area close by and the train station is also just a few minutes stroll away. From the church you can pick up the Bronte Way to to take you through Penistone Hill Country Park. The 179 acre park consists of lovely undulating grass and heather moorland with fabulous views over the area. The path then continues across Haworth Moor to the falls. The picturesque spot was a favourite of the sisters, who would often spend time contemplating at the falls. After enjoying the beautiful spot the walk continues south west to the ruined farmhouse of Top Withens, said to have been the inspiration for Wuthering Heights.
The route then follows a section of the Pennine Way over Stanbury Moor, passing Withins Slack and Flaight Hill before rejoining the Bronte Way. On the return leg you can take a small detour to visit Lower Laithe Reservoir if you have time.
To extend your walking in the area you could pick up the Pennine Way and visit Watersheddles Reservoir and Ponden Reservoir which is located just north of the falls. View Full Details>>
Canonteign Falls
2 miles (2.5 km)
This country park in Dartmoor consists of woodland trails, beautiful lakes and the stunning Canonteign Falls. View Full Details>>
Catrigg Force
7 miles (12 km)
This circular walk visits the beautiful Catrigg Force waterfall in the Yorkshire Dales. It's a wonderful spot and can be easily reached from Stainforth. This longer walk starts at Settle and involves some more challenging hill climbing.
After leaving Settle you climb towards Attimire Scar where you can see a series of caves and interesting limestone formations. You then descend to the waterfall, passing Jubilee Cave, Victoria Cave and Winskill Stones - a 74-acre area of limestone grassland and limestone pavement. The area is also a nature reserve with a wide variety of plants and wildflowers, such as sandwort, horseshoe vetch, meadow saxifrage, mossy saxifrage, mountain everlasting and moonwort.
Shortly after passing through Wainskill Stones you come to Catrigg Force. The waterfall has 2 main drops of about 20 feet and a series of smaller waterfalls. It's a delightful area, with peaceful woodland and the Stainforth Beck to enjoy.
The route then continues to Stainforth before picking up the Ribble Way and following the River Ribble back to Settle. This lovely waterside section also passes the Stainforth Force Waterfall. View Full Details>>
Cautley Spout
2 miles (4 km)
Cautley Spout is England's highest (cascade) waterfall above ground. It's located near Sedburgh in the Yorkshire Dales National Park. This walk starts at the Cross Keys public house and follows a footpath running alongside the waterfall from Low Haygarth to the top of the spout. It is a steep climb but the footpath is essentially a series of steps so it is quite an easy path to the follow. This is likely to be a very peaceful walk as the area does not attract too many visitors. Ideal if you are looking for some solitude in beautiful surroundings. You could continue your walk by climbing further over the beautiful Howgill Fells where there are magnificent views of the Lake District.
Just to the west you will find the highest point of the Howgills at The Calf. You can extend your walk by heading to this great viewpoint and then following the Dales High Way to Sedbergh. If you also use the Pennine Journey long distance trail you can turn it into a longer circular walk. View Full Details>>
Cenarth Falls
1 miles (1.5 km)
Visit these beautiful falls and enjoy a woodland stroll along the Afon Teifi on this walk in Carmarthenshire. It's a stunning sight when the river is in full flow with the water rushing over a cascade of waterfalls.
The area is also well known for leaping salmon. You can see them jumping up the falls in the autumn months. View Full Details>>
Colwith Force
3 miles (5 km)
Visit this lovely waterfall on this short walk in Langdale in the Lake District. The walk makes use of the Cumbria Way long distance footpath to take you from Skelwith Bridge to the falls. You can park at the car park by the River Brathay at Skelwith Bridge to start your walk. You then cross the bridge and pick up the footpath to the falls. It's a nice footpath climbing through Eltwerwater Park with great views of Elterwater Lake and Little Langdale below. The final section takes you through thick woodland to Colwith Force. It drops 40 feet over several stages and is a spectacular sight when in full spate. You can return to the car park the same way and then enjoy refreshments at the cafe right next to Skelwith Bridge.
The falls can also be reached from nearby Elterwater by heading south past Fletcher's Wood.
To extend your walk you can continue along the Cumbria Way south and visit the lovely Tarn Hows. Loughrigg Tarn is also a short walk from the Skelwith Bridge car park. View Full Details>>
Conwy Falls
1 miles (1 km)
Follow the circular Conwy Falls Walk through this beautiful wooded gorge near Betws-y-Coed. The walk starts from the car park and cafe located just off the A5 where it meets the B4406. You then pick up the trail through the woodland to the River Conwy where you will find the lovely falls. Here the river drops 50 feet (15 m) into a deep pool. It's a short, easy walk with a number of good viewpoints. You can refresh yourself in the good sized cafe after your walk.
To extend your walk you can pick up a footpath along the river to Fairy Glen. Here you will find little waterfalls, rapids and cascades chanelled into a narrow ravine on the River Conwy. It's a delightful place and is only about a mile up river from Conwy Falls.
Also nearby are the wonderful Swallow Falls and the picturesque Miners Bridge. View Full Details>>
Corrie Fee Nature Reserve
5 miles (8 km)
Explore this beautiful natural amphitheatre created by a huge glacier thousands of years ago. View Full Details>>
Corrieshalloch Gorge
5 miles (8 km)
This spectacular beauty spot is 1.5 km long and 60 metres deep cutting through a Highland wilderness rich in flora and fauna. The River Droma runs through the gorge, dropping dramitcally through a series of waterfalls, including the 46 metre Falls of Measach. View Full Details>>
Cotter Force
1 miles (1 km)
This walk visits the lovely Cotter Force waterfall near Appersett in the Yorkshire Dales.
The walk starts at the roadside parking area next to Holme Heads Bridge and follows a good footpath along the Cotterdale Beck to the falls. The falls are very pretty, comprising of six steps, each with its own small waterfall. The area is good for birdwatching too. Look out for dippers, grey wagtails, kingfishers and redstarts as you make your way along the trail. 
There are plenty of good options for continuing your walking in this lovely area. You could visit the nearby Hardraw Force waterfall or climb Great Shunner Fell.
The Hawes Circular Walk takes you on a tour of the rivers, becks, waterfalls and hills surrounding the town. View Full Details>>
Cow Green Reservoir and Cauldron Snout
10 miles (16 km)
This walk takes you along the beautiful Cow Green Reservoir to the spectacular Cauldron Snout waterfall in the North Pennines AONB.
You start off at the car park at Cow Green Reservoir which is located on the eastern side of the water at a postcode of DL12 0HX. From here you head 2 miles south along the reservoir to the waterfall, passing the impressive Cow Green Dam on the way. Cauldron Snout is a very powerful waterfall on three levels. At 200 yards (180 m) long, it is reckoned to be the longest waterfall in England. At the waterfall you have the option of heading back to the car park or continuing along the Pennine Way and the River Tees towards Langdon Beck. The path runs right along the river to Sayer's Hill and Harwood Beck with plenty of wild moorland scenery to enjoy. View Full Details>>
Devil's Bridge Falls
1 miles (1 km)
These spectacular falls near Aberystwyth have a lovely nature trail to try. The trail includes a visit to the imposing Jacob's Ladder. This steep series of stone steps is quite challenging so good footwear and a head for heights is required. The effort is well worthwhile with wonderful scenery and the gushing water of the falls to enjoy. There's several viewpoints along the way and a nearby hotel where you can stop for refreshments after your walk.
There is car parking right next to the falls but you can also come by the Vale of Rheidol Steam Railway which departs from Aberystwyth.
To extend your walk you can explore the Coed Rheidol National Nature Reserve. Here you will find woodland trails and more waterfalls. Just follow the footpaths north west from Devil's Bridge, taking you through the woods to the Afon Rheidol. There's also lots of interesting flora and fauna to look out for in the expansive reserve.
For some nice woodland footpaths and challenging mountain bike trails head to the nearby Nant Y Arian. The large forest is located just a few miles north west of Devil's Bridge and a great place to extend your exercise.
Also in the Ceredigion region is the lovely Cors Caron Nature Reserve. The pretty reserve includes reedbeds, grasslands, woodland, rivers, streams and ponds.
In Aberystwyth you can enjoy a climb to Constitution Hill and pick up the long distance Ceredigion Coast Path. View Full Details>>
Dog Falls Trail
2 miles (4 km)
Follow the Dog Falls Trail along the River Affric on this splendid waterside walk in the beautiful Glen Affric. The waymarked trails takes you along a series of waterfalls before climbing to a wonderful viewpoint overlooking Loch Beinn a' Mheadhain. The area consists of ancient Caledonioan Pine Forest, a dramatic rocky river gorge and a small but delightful loch.
You can park at the Dog Falls car park to start your walk. From here you can pick up three waymarked trails. This route covers the Dog Falls Trail and the Viewpoint Trail. You can also head south and pick up the Coire Loch Trail which will take you to another great viewpoint overlooking a lochan surrounded by trees.
You can cross the river on a bridge for even better views over the falls. See the google street view link below to see the area.
To extend your walking in the glen you can head to Plodda Falls where you'll find a spectacular 46 metre high waterfall plunging into the Abhainn Deabhag river.
There is also the Glen Affric walk which visits the River Affric before circuiting the beautiful Loch Affric. View Full Details>>
Dolgoch Falls
1 miles (2 km)
Travel on the marvellous Talyllyn Railway to Dolgoch and visit the beautiful Dolgoch Falls on this circular walk in the Snowdonia National Park. View Full Details>>
Dungeon Ghyll
2 miles (4 km)
This walk follows a popular path through Stickle Ghyll to Stickle Tarn in the Great Langdale area of the Lake District. The path runs alongside the spectactular Dungeon Ghyll Force waterfall and involves a climb of about 1500 ft on a series of stone steps. Most of the path consists of fairly easy stone steps although there are a couple of rockier sections which require a bit of scrambling. The walk is very popular with young families.
When you reach the summit you are rewarded with magnificent views of the surrounding area, with Lake Windermere and Elterwater clearly visible. The walk then takes you around the peaceful Stickle Tarn before descending to the start point at the car park.
At the end of the walk you'll find the National Trust run Sticklebarn where you can buy a well earned drink!
One other option is to head to the nearby Easedale Tarn by heading east from Stickle Tarn rather than descending the waterfall.
The Cumbria Way runs past Dungeon Ghyll too. If you follow it east you can visit the lovely Elterwater Lake and enjoy a stroll along the River Brathay to Skelwith Force Waterfall. View Full Details>>
Eas a' Chual Aluinn
6 miles (10 km)
This walk takes you to the highest waterfall in Britain. It starts at the Loch na Gainmhich car park about 3 miles from the falls, and follows a challenging footpath to the spectacular waterfall. View Full Details>>
Elterwater Waterfalls Walk
5 miles (7.5 km)
A splendid circular walk from the Lake District village of Elterwater, visiting the Colwith Force and Skelwith Force waterfalls. There's much to enjoy with riverside footpaths, splendid views of the surrounding fells and the rushing waters of the two splendid falls.
The walk start from Elterwater, with its popular pub and old bridge over the Great Langdale Beck. You then climb up country lanes to reach Colwith Force Waterfall. The falls 40 feet over several stages and are surrounded by peaceful woodland. It's a secluded spot with the just the noise of the impressive falls breaking the silence.
Around here you pick up the Cumbria Way long distance trail and descend past Elterwater Park Farm to Skelwith Bridge. Here you will pass the impressive Skelwith Force Falls. Though small the falls are very powerful and can be seen up close from the viewing area. There's also some nice riverside tea rooms here where you can enjoy refreshments before continuing your walk.
The next stage takes you along the River Brathay and then Great Langdale Beck to Elterwater. The beck is very still around here so it's a lovely spot. The route here also uses a National Trust maintained footpath so it's very easy going. There's great views of the Langdale Fells return to Elterwater where you can enjoy a well earned drink in the pub garden...weather permitting!
To extend your walk follow the Cumbria Way south from Colwith Force and you can visit the beautiful Tarn Hows.
The walk up to Loughrigg Tarn starts from Skelwith Bridge so you could also take in this much loved beauty spot if you have time. View Full Details>>
Fairy Falls Trefriw
1 miles (2 km)
Visit these pretty falls in Trefriw and enjoy a stroll along the rushing water of the River Crafnant. From the parking area follow the trails along the river behind the mills to the falls. There's little bridges which make nice viewpoints down to the falls.
After exploring the falls you can enjoy a riverside walk along the Crafnant to the point where it joins the River Conwy, just north of the village.
The Fairy Falls hotel is a great place for refreshments after your walk.
To extend your walking in the area head south west and visit the beautiful Llyn Geirionydd and Llyn Crafnant. There's two lovely circular trails to try here with wonderful views of the Carneddau mountains. View Full Details>>
Fairy Glen Betws y Coed
1 miles (1 km)
Visit this delightful glen in Betws y Coed and enjoy little waterfalls, rapids and cascades in a wooded gorge on the River Conwy. You can pick up the Fairy Glen footpath from the A470 north of the falls, next to the Fairy Glen Hotel. It is located just where the road crosses the river and runs for about half a mile through the glen. There are some steep steps to climb down so please take car when wet as they can be a bit slippery. The glen is a delightfully peaceful area with the rushing water surrounded by interesting vegetation and attractive woodland.
If you enjoy this walk then you could head to the nearby Swallow Falls. These can be reached from Betws-y-Coed by following the Afon Llugwy to the falls. It's a lovely riverside walk, with woodland trails, the picturesque wooden Miners Bridge and a series of waterfalls to enjoy.
Just south of Fairy Glen you will find Conwy Falls. It's about a mile down the river and consists of a short circular trail through the Conwy Forest Park. This takes you to the River Conwy where you will find the lovely 50 ft waterfall. View Full Details>>
Fairy Glen Skye
3 miles (5.5 km)
Visit this enchanting glen near Uig on this easy walk on Skye. Fairy Glen is a real highlight of Skye and a must see when visiting the Uig area.
The walk starts from the Uig Hotel and follows a winding country lane to the beautiful glen. It's about a 1.5 mile walk from the hotel to the prettiest areas of the glen.
In the glen you will find waterfalls and pretty pools surrounded by little hills. There's also a small loch in the shape of Lochan Mor. You can climb the hills and Castle Ewen (a tall rocky outcrop) for a lovely view over the area. It's a great place for photography and, if the weather is good, a picnic. Geologists will also love the interesting rock formations.
There are lots of little walking trails to try and interesting flora and fauna to look out for. For example you may see buzzards as you climb the hills. View Full Details>>
Fairy Pools Skye
5 miles (8 km)
This delightful walk visits a bubbling stream with a series of lovely pools and waterfalls. View Full Details>>
Falling Foss
2 miles (2.5 km)
This walk visits the lovely Falling Foss waterfall in the North York Moors. The picturesque falls are a major highlight of the National Park.
The walk starts in the parking area located near the falls and heads through wonderful ancient woodland to the 30ft high falls. Along the way there is a waterside section along the pretty May Beck. There's also lots of little paddling pools and other smaller waterfalls dotted along the walk. Also on the route is the delightful Falling Foss tea rooms which are the perfect place to stop for refreshments.
This is a fairly easy walk with a few small climbs and generally good footpaths.
If you're looking to extend your walking in the area then you could head to the 70 ft high Mallyan Spout Waterfall and enjoy more woodland trails. View Full Details>>
Falls of Bruar
2 miles (2.5 km)
This walk takes you through a lovely wooded gorge to the Falls of Bruar in Perthshire. View Full Details>>
Falls of Clyde Nature Reserve
2 miles (4 km)
Enjoy woodlands, waterfalls and a walk along the River Clyde in this delightful nature reserve in Lanark. The falls comprise of Bonnington Linn, Corra Linn, Dundaff Linn, and the lower falls of Stonebyres Linn. Corra Linn is the highest, with a fall of 84 feet.  The Clyde Gorge is a haven for wildlife - look out for peregrine falcons, badgers, bats, roe deer, otters, kingfishers and over 100 species of bird. There's an excellent Visitor Centre with a lot of information on the falls and the animals that dwell there.
The Clyde Walkway long distance walk path runs through the reserve so you could pick this up and continue your walk along the River Clyde. Also nearby is Lanark Moor Country Park where you can enjoy a walk around Lanark Loch. View Full Details>>
Falls of Dochart
1 miles (2 km)
This short walk takes you from the village of Killin to the beautiful Falls of Dochart. You start in the village centre and follow a footpath through the town and along the River Dochart to the falls. It's a lovely setting with the white water crashing against rocks and flowing around the pretty Islands of Inchbuie. The river is surrounded by attractive woodland, with the lovely backdrop of the Highland Mountains. You can also visit the old watermill and cross the pretty little bridge over the river for even better views in both directions.
The Falls are located at the western end of Loch Tay so it's easy to extend your walk and visit the loch from Killin. The long distance Rob Roy Way walk also runs past the falls so you could pick this up to extend your outing. View Full Details>>
Falls of Falloch
1 miles (1 km)
Visit these beautiful 'hidden' waterfalls on this short walk in the Loch Lomond and the Trossachs National Park. The falls are located on the River Falloch in Glen Falloch, a few miles north of Loch Lomond. The walk starts from the car park just off the A82 and follows a path through woodland to the falls. It's a delightful beauty spot with picnic benches and views of the River Falloch. View Full Details>>
Falls of Feugh
1 miles (1 km)
This walk visits the beautiful Falls of Feugh in Banchory, Aberdeenshire. The falls are located just to the south of the town, next to the Bridge of Feugh. The bridge spans the Water of Feugh which is the largest tributary to the River Dee. It rises in the Grampian Mountains, in the Forest of Birse, and has a particularly scenic aspect in a series of cascades at the Bridge of Feugh slightly above its point of discharge to the Dee.
There is a free car park just to the east of the bridge where you can start the walk. From here it is just a short stroll to bridge where you can watch salmon climb the natural leap as they make their way up the Falls during spawning season. You can continue the walk by heading a short distance north to the Bridge of Dee and picking up a footpath along the River Dee.
After watching the falls there is a lovely tea room nearby where you can enjoy refreshments. View Full Details>>
Falls of Foyer
2 miles (3.5 km)
Visit these wonderful waterfalls and enjoy woodland trails and views of Loch Ness. View Full Details>>
Falls of Glomach
11 miles (17 km)
Visit the spectacular Falls of Glomach on this walk in Kintail. The falls are one of the highest in Britain, with a drop of 113 m (370 ft).
You begin at the car park at the National Trust for Scotland Morvich countryside centre and follow waterways to Dursduain Wood. Here you follow peaceful woodland footpaths through the forest before the final stretch to the falls which involves a steep climb.
It's a fabulous, challenging hike with wonderful views of the Kintail mountains and the awesome gorge and waterfall at the end of the climb. View Full Details>>
Falls of Leny
2 miles (4 km)
Visit these beautiful falls on this short walk from Callander in the Loch Lomond and the Trossachs National Park. You can follow a cycling and walking trail along a dismantled railway line from Callander to the falls. It's about a 2.5 mile walk along the Garbh Uisge river and the forestry of Queen Elizabeth Forest Park. It's a splendid short route with the rushing waters of the river and views of Ben Ledi and the other surrounding mountains.
You can extend your walk by continuing north and visiting Loch Lubnaig.
Just to the west of Callander there's another nice trail running along Loch Venachar and Loch Drunkie. View Full Details>>
Four Waterfalls Walk
5 miles (8 km)
This is a specatacular walk visiting four beautiful waterfalls near Ystradfellte in the Brecon Beacons. It is one of the best waterfall walks in Britain with delightful woodland gorges, riverside trails along the Afon Mellte and a series of roaring waterfalls.
The popular trail starts at the Gwaun Hepste car park just south east of Ystradfellte. It's a good sized parking area which also includes a picnic area. From here you can pick up the trails to the Sgwd Clun-Gwyn, Sgwd Isaf Clun-Gwyn, Sgwd y Pannwr and Sgwd-yr-Eira waterfalls. Sgwd Isaf Clun-gwyn is a particularly impressive and powerful waterfall which will take your breath away. Sgwd yr Eira, is also noteworthy as probably the most photographed waterfall in the Brecon Beacons. You can actually walk behind the curtain of thundering water which is a great experiemce. There are also many other smaller waterfalls dotted around this area known as Waterfall Country.
There are some challenging sections on the walk but the footpaths are well surfaced and maintained. View Full Details>>
Glenariff Forest Park
1 miles (2 km)
This 1185 hectare (2928 acre) forest has miles of walking trails including the waterfall walk and scenic trail.
The waterfall walk is particularly lovely with footpaths leading you through steep wooded gorges with a series of beautiful falls to enjoy. There are some steep sections but it is a fairly easy climb and the footpaths are well maintained. There are some wonderful views of the surrounding area to enjoy from the high points.
The park is located in Glenariff County Antrim. There are good facilities with a car park, tea room and gift shop.
The Ulster Way long distance trail passes through the forest so you could pick this up to extend your walking. Heading north will take you to Breen Forest and the lovely Ballypatrick Forest where there are some nice waymarked trails to try. View Full Details>>
Golitha Falls
1 miles (1 km)
Golitha Falls National Nature Reserve has woodland walking trails taking you through a steep-sided valley gorge. The River Fowey runs through the gorge with a series of spectacular cascades known as Golitha Falls. The reserve is excellent for interesting flora and fauna with diverse plantlife including bluebells, wildflowers, cow-wheat, bilberry and wavy-hair grass. Look out for wildlife including butterflies, bats and birds such as dipper, nuthatch, treecreeper and buzzard. There is a good size car park at Draynes Bridge from which this walk begins. Golitha Falls is located just a few miles north of Liskeard.
If you would like to extend your walking in the area then you could head to the nearby Siblyback Lake where you will find a lovely waterside footpath. View Full Details>>
Grey Mare's Tail
2 miles (4 km)
This walk takes you to the wonderful Grey Mare's Tail waterfall and then on to Loch Skeen, in the Moffat hills section of the Southern Uplands of Scotland. View Full Details>>
Hardraw Force Walk
1 miles (1 km)
This walk takes you to the beautiful Hardraw Force waterfall in the Yorkshire Dales. Access to the waterfall is through the 13th century Green Dragon Inn for a small fee. It's worth the fee as the waterfall is England's highest single drop waterfall, falling some 100ft. A footpath takes you through ancient woodland and along the Hardraw Beck to the falls. The falls are in a lovely spot set in the spectacular narrow gorge of Hardraw Scaur.  The area includes a new Heritage Centre with information about the falls and facilities such as toilets, showers and a cafe.
There's plenty of good options for continuing your walking in the area. You could head to the nearby Cotter Force waterfall where you'll find another good footpath leading to these pretty falls. The Pennine Way also runs past Hardraw so you could pick this up too.
The 10 mile Hawes Circular Walk takes you on a tour of the rivers, becks, waterfalls and hills surrounding the town. It visits Hadraw Force so you could pick up the trail to continue your walk. View Full Details>>
Hareshaw Linn
3 miles (5 km)
This walk takes you to the beautiful Hareshaw Linn waterfall in the Northumberland National Park. The walk begins in the village of Bellingham and follows footpaths through ancient woodland and over six bridges to the 9 metre high waterfall. On the way you will pass a series of smaller waterfalls on the pretty Hareshaw Burn. Look out for wildlife including red squirrels, great spotted woodpeckers, wood warblers, badgers and bats on the way.
The Pennine Way runs past the falls so you could pick this up to continue your walking in the area. View Full Details>>
Hell Gill Gorge
6 miles (9.5 km)
This circular walk in the Great Langdale Valley visits the attractive Hell Gill. View Full Details>>
Henrhyd Falls
3 miles (5 km)
Visit the spectacular Henrhyd Falls and the rushing Nant Llech River on this splendid walk in the Brecon Beacons National Park. The falls are the highest in South Wales at 90 feet (27m). There's the additional bonus of being able to walk around the back of the falls and see it from a completely different perspective.
The walk starts at the National Trust car park at Dol Henrhyd, Coelbren (postcode:SA10 9PH). From here you follow a footpath heading west to the falls and then along the Nant Llech River towards Ynyswen. On the way you will pass through a lovely wooded valley where you will see another small waterfall and a disused watermill before coming to the River Tawe. Return to the start point on the same path.
The final scene of the film The Dark Knight Rises was filmed at Henrhyd Falls, where it doubled as the entrance for the Batcave. This has drawn extra visitors to the site so it can be busy at peak times in the summer holidays. View Full Details>>
High Force Waterfall
7 miles (11 km)
Visit the spectacular Low Force and High Force waterfalls on this waterside circular walk in the North Pennines Area of Outstanding Natural Beauty. The walk runs for about 6.5 miles with some moderate climbs along the way.
You start off from the Bowlees Visitor Centre, where car parking is available. A short walk from here takes you to the River Tees and the 18 foot (5.5m) Low Force Waterfall. Here you cross a bridge over the river and pick up the Pennine Way, following it west through riverside woodland to High Force Waterfall. It's one of the biggest waterfalls in England and a spectacular sight with the water dropping 70 feet (21m) into a plunge pool below. The site also includes ancient rocks formed over 300 million years ago.
From here you can return to the start point the same way but this route climbs to the hills to the south of the river. You'll reach a height of over 1300ft around Whiteholm Bank, with splendid views over the area to enjoy. The walk then descends back to the river and the car park.
This walk takes you along the free southern bank of the river but if you would like to visit the northern bank then access is via a private footpath on the Raby estate for which a fee is charged. See the link below for more details. View Full Details>>
Horseshoe Falls Llangollen
1 miles (1 km)
Enjoy a stroll along the River Dee to these lovely falls on this short walk in Denbighshire. It's a really beautiful spot with a 460 feet (140 m) long distinctively shaped weir surrounded by attractive woodland. You can park at the car park by the river and then follow a nice surfaced footpath to the falls. It's a short waterside walk along the river and canal, running for about half a mile. There's also the option of following the canal and riverside path from Llangollen to Horseshoe Falls. It's about a 2 mile walk from the town centre or train station.
You can virtually explore the footpath leading from the car park to the falls using the google street view link below!
To extend your walking in the area you could enjoy a waterside walk along the Llangollen Canal or explore the countryside around the town on the Llangollen Round. View Full Details>>
Ingleton Falls
4 miles (7 km)
One of the loveliest walks in England, this circular trail visits a series of beautiful waterfalls in Ingleton in the Yorkshire Dales. The walk runs for a distance of roughly 4 miles, with some moderate climbing on the way.
The walk starts at the car park in Ingleton and follows the River Twiss through the woodland of Swilla Glen. You then cross the river at Manor Bridge and soon come to Pecca Falls. These falls consist of five main waterfalls dropping 30 metres over sandstone and slate into deep plunge pools. You then climb to Hollybush Spout, before coming to the spectacular Thornton Force. Here you will find a viewing area where you can watch the river plunge 14 metres over a cliff of limestone.
From Thornton Force you head to Ravenray Bridge where you cross the river and begin the return leg. This starts by following Twisleton Lane to Twisleton Hall and Beezley Farm. Here you pick up the River Doe to Beezley Falls and Triple Spout – three beautiful waterfalls all side by side. You continue south along the river passing Rival Falls, and Baxengyhll Gorge where there is a viewing platform with fabulous views of the river and Snow Falls. The final section takes you into the pretty village of Ingleton and then on to the finish point at the car park.
The Richmond Way long distance walk passes through Ingleton so you could pick this up to continue your walking in the area. You could also head east and visit the village of Clapham where there's a lovely walk along the Clapham Beck to the fascinating Ingleborough Show Cave. View Full Details>>
Inversnaid Falls
1 miles (2 km)
Visit these beautiful falls next to Loch Lomond on this short walk. The route starts at the Inversnaid Hotel before a short stroll takes you to the falls on Arklet Water. You can then continue your walk by climbing through the surrounding woodland and heading along the loch using the West Highland Way. You could also extend your walk by visiting the RSPB Inversnaid Nature Trail where you can look out for a variety of wildlife. View Full Details>>
Janet's Foss
2 miles (3 km)
Visit this lovely waterfall on this short walk on the National Trust's Malham Tarn Estate. The falls are located just over a mile from the village of Malham. You can pick up a nice footpath which climbs alongside a pretty beck and through garlic scented woodland to the falls for just over a mile. To turn it into a circular walk you could return on Gordale Lane, on the western side of the falls.
It's a popular and fairly easy walk, on well surfaced footpaths. It's well signposted, taking you along Malham Beck and the rushing waters of Gordale Beck. There's also some attractive waterside woodland trails and great views of the surrounding countryside to enjoy.
You can extend your walk by continuing along the path to the wonderful Gordale Scar with its limestone cliffs and waterfalls. Continue north and you will soon come to Malham Tarn where there are walking and cycling trails around a large, glacial lake.
The Settle Loop circular walking trail passes just to the west of Malham village so this is another good way of exploring the area. View Full Details>>
Kinder Downfall
7 miles (11.3 km)
Climb to the tallest waterfall in the Peak District on this circular walk from the Peak District village of Hayfield. From the high points on the walk there are splendid views towards Liverpool, Manchester and North Wales. Also look out for mountain hares as you make your way along the route.
Starting from Hayfield follow the Kinder Road up to Kinder Reservoir. Follow the footpath north along the water to William Clough on Leygatehead Moor, where there's pretty heather to see during the summer.
Just before Ashop Head you reach the Pennine Way which you follow south east to Sandy Heys and Kinder Downfall. The 30-metre (98 ft) high falls are an impressive sight after rainy weather. When there is a strong west wind the water is blown back on itself, creating a cloud of spray which can be seen from several miles away.
From the falls you continue south along the Pennine Way to Kinder Low one of the highest points on the plateau. It stands at 633m and includes a white trig pillar.
You descend south to Edale Rocks where you turn to the west towards Kinderlow Cavern and back into Hayfield. View Full Details>>
Kisdon Force
5 miles (8 km)
This walk visits the stunning Kisdon Force, East Gill and Catrake Force waterfalls in the Yorkshire Dales National Park. The walk begins in Keld and first heads to the nearby Catrake Force. It's a beautiful spot comprising of a series of 4 steps each with its own small waterfall. The largest single drop being about 20 feet (6.1 m). You then head to East Gill Force - it has two main torrents: the upper falls have an impressive 4.5 metre drop whilst the lower section is a series of stepped cascades that fall three metres as East Gill enters the River Swale. The walk continues east to Kisdon Force waterfalls. These stunning falls drop 10 metres (33 ft) over two cascades and are surrounded by Kisdon Force Woods with mixed broad-leaved woodland including ash, wych elm and rowan trees.
The walk then continues along the River Swale towards Muker, passing more pretty waterfalls along the way. You return on the eastern side of the river to Keld.
This is a lovely, fairly easy walk with river views, waterfalls, and woodland.
The Pennine Way walking trail runs past the falls so you could pick this up if you wanted to continue your walk. Also nearby is the fascinating Gunnerside Gill. Our Circular Walk in Swaledale visits the falls and Gunnerside Gill from the village of Gunnerside. There's also the Muker to Keld Walk, another circular route which visits the waterfalls and uses a section of the Pennine Way long distance trail.
The video below shows a similar route but this time starting from Muker. The walk below starts from Keld for more direct access to the falls. View Full Details>>
Linhope Spout
3 miles (5 km)
This short walk takes you to this lovely waterfall in the Ingram Valley. The walk starts at Hartside where there is parking available by the roadside. You then follow a country lane to Linhope where you cross the River Breamish and ascend to the waterfall and Linhope burn on public footpaths. The waterfall is an impressive 60 foot (18m) chute of water landing into a deep plunge pool below. On the walk there are splendid views of Great Standrop and Hedgehope Hill. Look out for Curlew and red squirrels on the way.
Our Ingram Valley and River Breamish Valley circular walks both pass close to the falls. For a longer walk you could start from the Ingram Bridge car park and follow either of these trails to Linhope. Back in Ingram there's the option of visiting the nice Ingram Cafe where there's a good range of meals and snacks to enjoy after your exercise.
If you'd like to continue your walking in the area then you could climb the nearby Hedgehope Hill and The Cheviot. View Full Details>>
Linn of Dee
7 miles (10.5 km)
This walk visits the beautiful 300-metre natural rock gorge at the Linn of Dee in the Cairngorms. The walk starts at the Linn of Dee car park (postcode below is approximate) and takes you through woodland to the bridge over the River Dee. The Dee is a popular salmon river with a ladder by the waterfall where the fish have the chance to swim upstream to spawn. It's a lovely spot with the rushing water, pine woodland, the old stone bridge and the rocky gorge. The walk then heads north through Glen Lui along Lui Water to Derry Lodge. This Victorian building was used as a base for shooting parties but is now disused. You can then continue along the pretty Derry Burn with lovely woodland trails and fabulous views of the Cairngorm mountains. The footpaths for most of the walk are very good.
You can continue your walking in this beautiful area by heading a few miles along the road to the east where you will find the splendid Linn of Quoich. View Full Details>>
Linn of Quoich
3 miles (5 km)
Enjoy riverside walking, beautiful waterfalls and peaceful woodland trails on this walk through Glen Quoich in the Cairngorms.
The walk starts at the Linn of Quoich parking area and follows Quoich Water to the waterfalls which were popular with Queen Victoria. On the walk you will pass an old building which was Queen Victoria's tearoom. The river is surrounded by attractive Scots pines and there is the wonderful backdrop of the Cairngorm Mountains to enjoy. You will also pass the Punch Bowl, a round carved hole that has formed over the centuries by the pounding water.
You can continue your walking in the area by heading to the Linn of Dee which is only a few miles along the road to the west. View Full Details>>
Linton Falls
3 miles (5 km)
This popular walk from Grassington visits the spectacular Linton Falls in the Yorkshire Dales. You start off in the lovely village of Grassington and soon join the River Wharfe for a waterside stroll which takes you past the falls. There is a bridge across the river which affords fabulous views of the falls below. The route returns to Grassington through countryside footpaths.
If you'd like to continue your walking in the area then you could pick up the Dales Way and head along the River Wharfe through the beautiful Wharfedale. Also nearby is the delightful Grimwith Reservoir which has a walking path around its perimeter. Just a few miles to the east is the wonderful limestone gorge at Troller's Gill. View Full Details>>
Llanberis Waterfall
1 miles (1.5 km)
Visit this spectacular waterfall on this short walk in Llanberis in the Snowdonia National Park. Also known as Ceunant Mawr Waterfall these lovely falls drop over a hundred feet into the Afon Arddu.
It's a short walk to the falls from the centre of Llanberis. A footpath off Church Road leads to the falls where there is an observation point. You can continue your walk by following the riverside path along the Afon Arddu or visiting the woodland of Coed Victoria.
To continue your walking in Llanberis you can visit the beautiful Padarn Country Park. View Full Details>>
Lodore Falls
1 miles (1.5 km)
Visit the beautiful Lodore Falls on this walk in Borrowdale in the Lake District. The waterfall is a spectacular sight after heavy rain falling 100 feet (30 m) over a steep cascade.
The walk starts from the parking area at the south eastern end of Derwent Water and follows footpaths through woodland to the falls. 
If you would like to extend your walk you could visit the nearby Watendlath Tarn where you will find a large tarn, a classic packhorse bridge and a delightful National Trust tea-room.
Also nearby is the Ashness Bridge and Suprise View Walk where you can visit the famous packhorse bridge and climb to a popular viewpoint overlooking Derwent Water. View Full Details>>
Lumsdale Valley
2 miles (2.5 km)
This splendid walk takes you from Matlock to the beautiful wooded gorge of the Lumsdale Valley. The walk starts near the centre of Matlock at Matlock Green and follows the Bentley Brook through woodland to the beautiful Lumsdale Waterfalls. As you make your way through the gorge you'll pass several historical mill ruins, waterwheels, three mill ponds and a series of waterfalls. It's a beautiful area and one of the lesser known attractions of the Peak District area.
Several of our other walks pass through Matlock so there are plenty of options for extending your exercise. The Derwent Valley Heritage Way, Heights of Abraham, Cromford Canal and the Limestone Way can all be picked up in Matlock. View Full Details>>
Lydford Gorge
2 miles (3 km)
Lydford Gorge is a splendid place to visit for a short circular walk through dramatic surroundings. It is located in the Dartmoor National Park near the town of Lydford and is notable as the deepest gorge in the South West of England. The footpaths take you through the wooded glade to the fantastic 100-foot-high (30-metre) 'White Lady Waterfall'. In wet weather the falls are a spectacular sight being the highest waterfall in the south west. You will also visit a series of noisy whirlpools known as the 'Devil's Cauldron' where the water seems to be boiling. Another highlight are the Tunnel Falls - a series of potholes formed by the River Lyd eroding the rock away.
Start the walk from the National Trust car park next to the Devil's Cauldron. You can then follow the woodland trails south along the river before crossing to the other side and turning it into a circular walk by following the western paths. The route runs for just under 2 miles on an undulating path. Look out for flora including pretty wood anenome and bluebells which cover the steep slopes of the gorge during the spring months. View Full Details>>
Mallyan Spout
2 miles (4 km)
This delightful circular walk in Goathland visits the beautiful 70 ft high Mallyan Spout waterfall in the North York Moors National Park.
The walk starts from the parking area in the pretty village of Goathland and heads west along a country lane for about half a mile. You then follow a footpath north to the waterfall. You continue through a peacefull wooded valley along West Beck to Beck Hole on the Murk Esk River. View Full Details>>
Melincourt Falls
1 miles (2 km)
Enjoy a short walk to these pretty falls from the little village of Resolven in the heart of the Vale of Neath. It's about a one mile walk from the car park in the village to the spectacular 80 feet high waterfall. The route follows the St Illtyd's Walk long distance footpath through some attractive oak woodland. It's a lovely spot with carpets of bluebells in the spring and the rushing waters of the Melincourt Brook. There's also the added advantage of being able to go behind the falls and experience the rushing waters from close up.
The Neath Canal runs past Craig Nedd near the start point for this walk. To extend your walking in the area you can pick up the towpath and enjoy a waterside walk to Glynneath.
There's also miles of trails in Rheola Forest to the east of Resolven. View Full Details>>
Mill Gill and Whitfield Force Waterfalls
2 miles (3.5 km)
Just above the little village of Askrigg in Wensleydale there is a lovely walking trail along a river with a series of pretty waterfalls and peaceful woodland. This walk starts in the village and follows the footpath to Mill Gill Force and Whitfield Force falls before returning through some beautiful Yorkshire Dales countryside.
It's a really pleasant area with good signed paths, the sound of the running water and nice shady woodland.
The long distance Herriot Way runs through the village. It takes you through areas of the Yorkshire Dales associated with the vet and author James Herriot. You can pick it up to extend your walking in this lovely area. View Full Details>>
Neath Waterfalls Walk
9 miles (15 km)
This long circular walk explores the rivers and waterfalls in the Vale of Neath, also known as 'Waterfall Country'. It's a spectacularly beautiful area with a huge number of waterfalls to see. The falls are of varying size with some of them allowing you to walk behind them for a really special experience.
This route runs for about 9 miles on generally good footpaths with some moderate climbing as you cross the countrsyide between the two woodland gorges.
The route starts in the village of Pontneddfechan and heads north along the Afon Nedd Fechan and the Afon Pyrddin where there's a lovely wooded gorge and the Sgwd Gwladus falls to see. The route then heads north east out of the gorge into open countryside towards Ystradfellte. Here you can pick up the popular Four Waterfalls Walk to visit Sgwd Clun-Gwyn, Sgwd Isaf Clun-Gwyn, Sgwd y Pannwr and Sgwd-yr-Eira waterfalls. The route then follows more woodland trails through the forest to the east of the village before returning to Pontneddfechan. View Full Details>>
Pistyll Rhaeadr
2 miles (3 km)
This circular walk visits a spectacular 240-foot (73 m) waterfall regarded as one of the Seven Wonders of Wales.
The walk begins at the car park at the foot of the waterfall and takes you past the falls and then along a footpath running next to the Afon/River Rhaeadr. You return to the start point along a country lane. The falls are surrounded by some beautiful countryside so there's ample opportunity to continue your walk. There is a B&B and a cafe near the falls so you can also refresh yourself after the walk.
The challenging climb to Cadair Berwyn also starts from Pistyll Rhaeadr so you could head north along this footpath for great views of the area. View Full Details>>
Plodda Falls
2 miles (2.5 km)
Visit these spectacular 46 metre high falls in the Highlands of Scotland on this short circular walk near Tomich. Part of the Glen Affric National Nature Reserve these wonderful falls are surrounded by attractive Douglas fir forest. The forestry commission of Scotland have created two waymarked trails called the Plodda Falls Trail and Tweedmouth Trail. You can pick up the trails from the car park and follow them through woodland and along the Abhainn Deabhag river to the falls. It's a spendid area with well laid out trails, majestic towering trees, the rushing waters of the falls and a great viewing platform jutting out over the waterfall below.
To explore the area further try the Glen Affric walk which visits the River Affric before circuiting the beautiful Loch Affric. It's a stunning area with a series of lochs, mountains, towering pines and wildlife such as golden eagles, mountain hares and red deer to look out for.
Also in the glen you can pick up the Dog Falls Trail and enjoy a waterside walk along the River Affric with a series of waterfalls followed by a climb to a splendid viewpoint. View Full Details>>
Pontneddfechan Waterfalls Walk
5 miles (8 km)
This walk takes you along a series of beautiful waterfalls from the village of Pontneddfechan in the Brecon Beacons. It's a splendid walk through lovely woodland gorges with rushing water and interesting rock formations to enjoy. The route generally takes place on well maintained, flat paths though there are couple of slightly awkward spots to negotiate.
The walk starts in the parking area in Pontneddfechan and follows footpaths north along the Afon Nedd Fechan before branching off to the left along the Afon Pyrddin to take you to Sgwd Gwladus falls. You then double back to return to the Afon Nedd Fechan and head north east to take you to Scwd Ddwli falls. Shortly after you come to Pont Melin Fach where there is a nice picnic area by the river. There's also another car park here so you could use this as an alternative start point to the walk.
After enjoying a rest at the picnic area the route returns to Pontneddfechan on the same paths. If you wanted to extend the walk you could continue north along the river toward Coed-y-Garreg. View Full Details>>
Rhiwargor Waterfall
1 miles (1.5 km)
Visit these beautiful falls near Lake Vyrnwy on this short walk in Powys. The Rhiwargor Trail takes you along the Afon Eiddew to a series of pretty waterfalls. You can park at the Rhiwargor Waterfall car park at the northern end of the lake. From here you get direct access to the footpaths along the river to the falls. It's a lovely area with the rushing river surrounded by attractive woodland and the steep hills of the Afon Eiddew Valley. There's picnic areas by the water, nice grassy paths and a stream crossing on some stepping stones.
You can extend your walk by strolling along the lovely Lake Vyrnwy. The area is also a RSPB nature reserve so you can look out for a variety of birds including great crested grebes, dippers and buzzards.
There's bike hire at the southern end of the lake so you could hire a bike and cycle to the falls from Llanwddyn. View Full Details>>
Rogie Falls
1 miles (1.5 km)
This short walk visits a series of lovely waterfalls in the Highlands. Rogie Falls are surrounded by attractive woodland with miles of forest trails. There's a car park very close to the falls where you can pick up the trails along the Black Water River to a viewing bridge suspended above the falls. It's a fantastic spot with the rushing waters surrounded by interesting rock formations with sloping trees. Look out for jumping salmon between June and October as they attempt to reach the upper parts of the river to spawn. 
To extend your exercise you can explore the Contin Forest where there are miles of cycling and walking trails to try. The woods are great for wildlife with roe and red deer, red squirrels, butterflies and various woodland birds to look out for. View Full Details>>
Roughting Linn
5 miles (8.5 km)
Enjoy a walk from the village of Ford to this beautiful hidden gem in Northumberland.
The walk starts at the remains of Ford castle and heads east into some beautiful countryside. You pass the Ford Moss Nature Reserve where you can see birds such as red grouse, meadow pipit and woodcock. You can also see reptiles such as common lizards and adders.
You continue from the reserve towards Goatscrag Hill before coming to the beautiful waterfall on the Broomridgedean Burn. Return to Ford on the same path. View Full Details>>
Scale Force
5 miles (8.5 km)
This walk visits Scale Force, the highest waterfall in the Lake District. The waterfall, though narrow, drops from a height of 170 feet in a deep wooden gorge. It's an impressive sight and well worth the short climb from Buttermere.
This circular walk starts in the village of Buttermere, taking you along the beautiful Crummock Water and the pretty Scale Beck to the waterfall. From here you can simply descend back to Buttermere or follow the rest of the route to the nearby Red Pike. This is a challenging climb, passing Blea Crag and Lingcomb Edge before reaching the 2,476 ft (755 m) Red Pike Summit. It's worth the climb as there are wonderful views over a number of lakes including Derwentwater, Buttermere, Crummock Water, Ennerdale Water and Loweswater. The walk then descends to Buttermere passing the pretty Bleaberry Tarn and Buttermere lake on the way.
If you'd like to continue your walking in this area you can enjoy lakeside walks around Crummock Water, Buttermere and Loweswater. View Full Details>>
Scaleber Force
2 miles (3 km)
Visit this beautiful waterfall on this short walk from the Yorkshire town of Settle. The waterfall is about a two mile walk from the town, following the Settle Loop along a series of country lanes and tracks. Although a short distance it is quite a challenging route with the waterfall situated in an elevated position above the town. It's a really beautiful spot with the water cascading down several levels to the deep pool below.
The walk starts from Settle near the train station and tourist information centre in the town. You then head south along Mitchell Lane, Lambert Lane and High Hill Lane to Scaleber Bridge. Here you will find a sign pointing you to Scaleber Foss along a public footpath. Climb over the wall and follow the path and you will soon come to the falls. Along the way there's some splendid Yorkshire Dales scenery to enjoy. If you prefer a shorter walk you can just park by the roadside on High Hill Lane and follow the little footpath to the waterfall. View Full Details>>
Settle Caves and Waterfalls Walk
9 miles (15 km)
This beautiful circuit around Settle visits a series of rushing waterfalls, pretty becks, limestone outcrops and mysterious caves. The walk runs for about 9 miles with some moderate climbing on the opening section before descending back to the town on the second section.
The walk starts from the train station in Settle and heads north east, passing the Castlebergh woodland and Barrel Sykes. Follow the footpaths past Langcliffe and then up to Winskill Stones where you will find a 74-acre area of limestone grassland and limestone pavement. From here it is a short walk to Catrigg Force. The picturesque falls have 2 main drops of about 20 feet and a series of smaller waterfalls. It's a delightful area, with peaceful woodland and the Stainforth Beck to see.
After enjoying the falls you head south east past the Winskill Stones to the caves. You'll pass Jubilee Cave, Victoria Cave and Attermire Cave. The Victoria Cave contained fossil remains, including mammoth, straight-tusked elephant, cave bear and hippopotamus, Bos primigenius, Rhinoceros leptorhinus and spotted hyenas.
The route then continues south, passing Sugar Loaf Hill before turning down High Hill Lane to reach Scaleber Force. The falls are in another lovely location with the water cascading down several levels to the deep pool below.
The walk then heads north west, passing Springfield and Upper Settle before returning to the train station. View Full Details>>
Sgwd Yr Eira Walk
7 miles (11.2 km)
This walk visits the beautiful Sgwd Yr Eira waterfall from Pontneddfechan in the heart of Waterfall Country. It's about a 2.5 mile walk to the falls from the village, passing through woodland on a series of footpaths with some moderate climbs on the way.
The falls are one of the most spectacular in the area, located on the Afon Hepste in a steep rocky ravine. You can even walk behind the waterfall for a wonderful view of the blanket of rushing water.
The walk starts in the village and follows the Afon Mellte north east into the wooded gorge. You soon come to the Craig-y-Ddinas car park which is an alternative start point for the walk. Here you can branch of to the south and visit the lovely Afon Sychryd where there are two waterfalls to see. There's also the Dinas Rock, a high promontory of Carboniferous Limestone which rises between the Afon Mellte and the Afon Sychryd.
The route continues along the river, passing footbridges and weirs before coming to Sgwd yr Eira. The name translates as 'fall of snow' and includes a footpath running behind the water. It's a wonderful sight and one of the highlights of the Brecon Beacons National Park. View Full Details>>
Sprotbrough Falls
4 miles (6 km)
This circular walk visits the popular Sprotbrough Falls and the Sprotbrough Canal before heading to the nearby Sprotbrough Flash Nature Reserve on the River Don, near Doncaster. The area is popular with local walkers due to its natural beauty. It includes locks, weirs, woodland trails and lots of wildlife to look out for.
The walk starts on Sprotbrough Bridge and heads past the falls to Sprotbrough Flash. The reserve is an interesting place located in the Don Gorge with some wonderful limestone scenery. The site also includes open water, wetland, woodland and limestone grassland. It's great for wildlife too with Bittern, Gadwall, Great Crested Grebe, Green Woodpecker, Reed Warbler and Brown Hare visitors to the area. In the summer months you will also see a wide variety of pretty wildflowers.
After exploring the reserve you pick up riverside paths running along both sides of the Don.
To extend your walking in the area you could pick up our Doncaster River Walk and head west along the river to Conisbrough and the impressive Conisbrough Viaduct. Near here you can also pick up the Trans Pennine Trail and visit the Denaby Ings Nature Reserve. View Full Details>>
Stainforth Force
1 miles (1.5 km)
Enjoy a short walk to Stainforth Force waterfall from the North Yorkshire village of Stainforth.
Start the walk from the main parking area in the village and head west, crossing the bridge over the river. Just to the south of the bridge you will find the pretty falls. Here the River Ribble falls over a series of limestone ledges into a deep, broad pool. In October you can see leaping Salmon on their annual migration up the River Ribble. View Full Details>>
Stanley Ghyll Force
1 miles (1.5 km)
This lovely walk in Eskdale takes you to Stanley Ghyll Force Waterfall. There is a small car parking area just to the north of the falls where you can start the walk. You could also start from the Dalegarth for Boot railway station on the Ravenglass & Eskdale Railway. View Full Details>>
Steall Falls Walk
2 miles (3 km)
Visit the second highest waterfall in Scotland on this short walk in Glen Nevis. Steall waterfall is a spectacular sight dropping 120 metres (390 ft) down a rockface. View Full Details>>
Stock Ghyll Force
1 miles (1 km)
This walk takes you to the beautiful Stock Ghyll Force waterfall in Ambleside, in the Lake District. The waterfall is just a short walk from the centre of Ambleside. From here you walk to Stockgyhll Lane where there is a sign saying 'To the Waterfalls'. Bear left here to enter Stock Ghyll Woods where you follow shady paths along Stock Ghyll Beck to the main falls. Here you will find a railed viewpoint from which you can watch the spectacular 70 foot high waterfall. It's a lovely wooded climb with a series of smaller waterfalls to enjoy on the way.
If you would like to continue your walk you could climb Wansfell Pike for fabulous views of the Coniston Fells, Fairfield, Lake Windermere and Red Screes. View Full Details>>
Swallow Falls
2 miles (4 km)
This walk follows the Afon Llugwy from Betws-y-Coed to the beautiful Swallow Falls in the Snowdonia National Park. This is a popular riverside walk, passing along woodland trails with a series of waterfalls to enjoy.
The walk starts in the delightful village of Betws-y-Coed in the Conwy valley. The area is popular with walkers as it is surrounded by some wonderful woodland trails, the Clogwyn Cyrrau Nature Reserve, the Llyn Elsi, and the rivers Conwy, Llugwy and Lledr. This walk takes you along the Llugwy passing the wooden Miners Bridge and several smaller waterfalls before coming to Swallow Falls. The falls are charming and are best enjoyed after wet weather. You can enjoy refreshments at the nearby Swallow Falls Hotel. View Full Details>>
Trough of Bowland
8 miles (13 km)
Enjoy rivers, brooks, woodland and beautiful countryside on this circular walk in the Forest of Bowland AONB. View Full Details>>
Wensleydale
12 miles (20 km)
This walk takes you from the village of Wensley, along the River Ure to Redmire Force and the Aysgarth Falls. It's a nice waterside trail with great views of the beautiful Wensleydale countryside to enjoy.
The walk starts in the small Richmondshire village of Wensley, which gives its name to Wensleydale. You then cross Wensley Bridge over the River Ure and pick up the footpaths on the southern side of the river. The trail heads west through the riverside woodland toward Redmire Force waterfall. The multi-drop waterfall is a fine sight, and a much more peaceful area than it's nearby neighbours at Aysgarth.
The route continues to Slapestone Wath where there are a number of stepping stones over the river. You could cross the river here and head north to visit Castle Bolton with its fine 14th century castle. This route continues west to the wonderful Aysgarth Falls where there are woodland trails, a nature reserve and an excellent visitor centre.
The Herriot Way long distance footpath runs through the area so you could pick this up to extend your walking. The circular route takes you through areas of the Yorkshire Dales associated with the vet and author James Herriot. View Full Details>>
West Burton Falls
5 miles (8 km)
This circular walk visits the delightful Wensleydale village of West Burton before exploring the waterfalls, rivers, countryside and woodland surrounding the settlement. The village is something of a hidden gem of the Yorkshire Dales with a pretty village green surrounded by attractive cottages.
The walk starts on the bridge over the Walden Beck and follows footpaths to the Cauldron Falls. It's a delightful area with a little bridge and a waterside park with lovely views of the rushing falls.
After exploring the falls and taking some photos, you head south along the pretty Walden Beck towards Walden. This section climbs to over 1200ft with wonderful views over Wensleydale and Castle Bolton.
At Walden you turn north, passing through the woodland of Burton Pasture before returning to the village.
West Burton is located just 1.5 miles south of Aysgarth Falls. The falls are considered one of the major attractions of the Yorkshire Dales.
The Herriot Way long distance footpath also starts in Aysgarth village. View Full Details>>
Woody Bay
2 miles (3 km)
Explore this peaceful wooded cove and enjoy waterfalls, woodland trails and splendid views of the Bristol Channel. Woody Bay is located on the coast of the Exmoor National Park. The Hanging Water stream runs through the woodland with lovely waterfalls and interesting flora and fauna to enjoy.
This walk starts at the car park on Sir Robert's Path and takes you through the woodland to the pretty little bay with its secluded pebble beach.
If you would like to extend your walking in the area then you could head west along the coast to the lovely Heddon Valley. View Full Details>>