Walks Near Me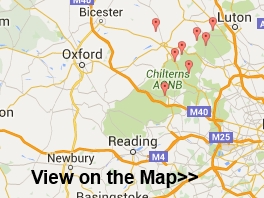 Pick your region from the list below or click the following link to view a map with your current location on the Walks Near Me Map>>
You can see a huge collection of long distance trails, woodland and forest walks, reservoirs, country parks, canal walks, nature reserves, coastal walks, hill climbs and challenging hiking trails near you.
The map will auto detect your location and display markers for each of the walks. Clicking on the marker will then open a popup window with links to the walk details page where you can view Ordnance Survey walk maps, and if you are on a mobile device, a mobile map with location tracking.
Walking Routes in England
National Parks, AONB and Other Regions Walking Routes
Latest Walking Routes
| | | |
| --- | --- | --- |
| Carrowkeel | 3 miles (5.4 km) | This walk visits the fascinating ancient site of Carrowkeel in south County Sligo. |
| High Rocks | 4 miles (6 km) | This walk visits High Rocks in Royal Tunbridge Wells |
| Lough Muckno | 2 miles (3.6 km) | This circular walk explores Black Island at Lough Muckno in County Monaghan near the town of Castleblayney. |
| Blarney Castle | 1 miles (1.8 km) | This walk visits a wonderful medieval castle in the town of Blarney in County Cork. |
| Rock Of Cashel | 2 miles (3 km) | This walk visits two wonderful historical sites in the town of Cashel, County Tipperary. |
| Rock Of Dunamase | 1 miles (1 km) | This walk visits the Rock of Dunamase, an ancient Celtic fortification near Portlaoise, County Laois. |
| Trim Castle | 1 miles (1.3 km) | This circular walk visits the historic Trim Castle, on the River Boyne in County Meath. |
| Loughcrew | 1 miles (1.2 km) | This historical walk visits the ancient tombs at Loughcrew near Oldcastle in County Meath. |
| Lough Bunny | 1 miles (1 km) | This walk visits a freshwater lake in the in the Burren National Park in County Clare |
| Bay Lough | 1 miles (2.3 km) | This walk visits Bay Lough near Tullaghorton, County Tipperary. |
| Lough Bray Loop | 4 miles (6.7 km) | This circular walk visits two scenic lakes in the Wicklow Mountains National Park |
| Lough Erne | 2 miles (3.7 km) | This circular walk takes you around the Collop area Lough Erne Golf Resort in County Fermanagh, Northern Ireland. |
| Lough Conn | 1 miles (1 km) | This walk visits the historic Errew Abbey on Lough Conn in County Mayo |
| Lough Talt | 3 miles (5.5 km) | This circular walk takes you around the scenic Lough Talt in Country Sligo. |
| Lough Fea | 3 miles (4.2 km) | This circular walk takes you around Lough Fea in the Sperrin Mountains of Northern Ireland. |
| Fernhurst | 4 miles (6.6 km) | This West Sussex village is located just south of Haslemere. |
| Cannock Chase Stepping Stones | 1 miles (2 km) | This walk takes you to the Stepping Stones on the Sher Brook in the Cannock Chase AONB. |
| Fittleworth | 2 miles (3.3 km) | This historic West Sussex village is located near Pulborough in the District of Chichester. |
| Loch Ashie | 5 miles (7.8 km) | This circular walk takes you around Loch Ashie in the Scottish Highlands. |
| Burton Mill Pond | 2 miles (3.2 km) | This walk visits Burton Mill Pond and Chingford Pond near Duncton in West Sussex. |