Country Parks Wales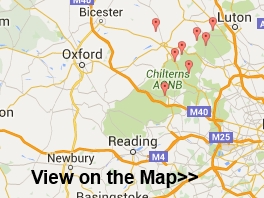 Country Parks are perfect for a safe cycle or walk. Most have well maintained cycling and walking paths. 
Other popular features include lakes, resident deer and nature reserves.
Please use the links below to view full route information including descriptions, elevation profiles, interactive maps and GPS downloads.
You can also view an overview map of all the routes in the using the Country Parks Wales Map
Route Name
Distance
Description
Afan Forest Park Country Park
11 miles (17 km)
Set in the beautiful Afan Valley in Neath Port Talbot, this 48-square-mile forest park has miles of cycling trails, walking trails and several fantastic mountain bike trails. View Full Details>>
Alyn Waters Country Park
2 miles (4 km)
Enjoy peaceful walking and cycling in this lovely country park in the Alyn Valley, Wrexham. The Park is split into two sections either side of the River Alyn which runs through the centre of the park. As such there are delightful riverside walks to enjoy and other well surfaced paths taking you through woodland and grassland.
Alyn Waters also contains a visitor centre with a cafe and gift shop, a Local Nature Reserve and a Trim Trail with a selection of different simple exercise equipment. Look out for a variety of wildlife including kingfishers, buzzards, kestrels, foxes, adders, grass snakes, smooth newts and a variety of bats.
Alyn Waters is located 3 miles North of Wrexham between Gwersyllt, Bradley and Llay. The Wat's Dyke Way Heritage Trail runs through the park so you could follow this walking route if you would like to continue your walk. Also nearby is Waun-y-llyn Country Park where you can climb to the top of Hope Mountain for wonderful views of the region. View Full Details>>
Bodelwyddan Castle
2 miles (3 km)
Explore the 260 acres of parkland and gardens surrounding this 19th century castle in Denbighshire, North Wales. There are a number of walking trails taking you around the large areas of formal garden and natural woodland. View Full Details>>
Breakwater Country Park
4 miles (7 km)
Enjoy over 100 acres of coastal country park on this walking route in Holyhead, Anglesey. There are fabulous views of Holyhead Mountain, the Irish Sea and the Skerries - a group of offshore islands about 7 miles from the coast. The park includes a nature trail, various other footpaths, a visitor centre and good parking facilities.
The Anglesey Coast Path runs through the park so there is scope for continuing your walk along the coast in either direction. Just along the coast you will come to the spectacular South Stack Lighthouse. Here you can descend the 400 steps to the island and enjoy fabulous views on the way. The area also includes the South Stack RSPB nature reserve where you can look out for puffins and porpoises.
If you head in the other direction through Holyhead you will soon come to the lovely Penrhos Beach and Penrhos Coastal Park. View Full Details>>
Brechfa Forest
7 miles (12 km)
Enjoy miles of footpaths and mountain bike trails in this super forest in Carmarthenshire. There are three colour coded mountain bike trails of varying difficulty. The green/blue Derwen trail is great for novices looking for an introduction to the sport. The red Gorlech trail is a hard, fast, all weather surface suitable for the more experienced rider. The black Raven trail is a real test of your skills and is receiving great reviews from experienced enthusiasts of the sport.
Walkers are catered for with a number of well laid out circular walks taking you through the peaceful forest and into the wider countryside.
The forest is located near to Abergorlech, Brechfa, and Llanybydder. View Full Details>>
Bryngarw Country Park
2 miles (3.6 km)
This 120 acre country park is situated on the River Garw just north of Bridgend. There are lovely woodland trails with mature sweet chestnuts, ancient oaks and towering beeches. View Full Details>>
Bute Park
2 miles (4 km)
Explore 130 acres of landscaped gardens and parkland in this beautiful park in Cardiff. The park consists of an arboretum, flower gardens, grassland, woodland and tree-lined avenues. The River Taff also runs through the park so there is a lovely waterside walking and cycling section to enjoy.
The Taff Trail runs past the park so you could continue your cycle or walk along this excellent route. View Full Details>>
Caldicot Castle
1 miles (2 km)
This medieval castle is surrounded by a beautiful 55 acre country park with woodland, grassland and several walking paths. View Full Details>>
Cefn Onn Park
1 miles (2 km)
This gem of a park is located on the northern outskirts of Cardiff. It has a large collection of specimen trees, rare plants and flowers with well surfaced, waymarked walking paths to follow. You'll also find rhododendron and azelea bushes, carpets of bluebells and buttercups, ponds and a gently trickling stream. If you'd like to continue your walk you could pick up the Rhymney Valley Ridgeway Walk which runs just to the north of the park and takes you through the countryside surrounding Caerphilly. View Full Details>>
Clyne Valley Country Park
2 miles (3 km)
Explore 700 acres of wooded hillsides, steep gorges, meadows and wet valley floor in this country park near Swansea and Gowerton. The park is great for walking and cycling with the trackbed of the old London Midland Scottish Railway forming the park's main footpath and cycleway. View Full Details>>
Coed Y Brenin Forest Park
5 miles (8 km)
This large forest in Snowdonia is fantastic for both cycling and walking. For walkers there are 4 well devised, all ability trails taking place on wide well maintained paths. The trails take you along the Afon Eden on a sculpture lined riverside path and along a disused tramway to the old Copper processing mill. If you're looking for more strenuous walking then you can pick up one of the 3 difficult routes. The waterfall trail takes you to the confluence of the Afon Gain and Mawddach with their twin waterfalls. The mountain trail climbs to the Mynydd Penrhos ridge with spectacular views of the surrounding area.
Cyclists can follow a National Cycle Network trail which runs through the park. There are also a number of graded mountain bike trails. Depending on your ability and experience you can follow the blue moderate trail for a good introduction to singletrack mountain biking. The red trails are more difficult while the black (severe) trails are for the experienced mountain biker. There are 7 trails in all plus an easy forest road trail that follows the Mawddach river valley. This one is good for families looking for a more relaxing ride!
The circular route below starts near the visitor centre and takes you along the National Cycle Network trail and a riverside track. It's suitable for both walkers and cyclists. View Full Details>>
Cosmeston Lakes Country Park
2 miles (3.5 km)
Explore over 200 acres of woodland, meadows and wetland habitats in this popular country park in Penarth.
Cosmeston Lakes has a number of accessible gravel paths and wooden boardwalks taking you around and between the two large lakes which form the centrepiece of the park. Around the lakes are bird hides where you can look out for mute swans, mallards, herons, egrets and diving birds such as the great crested grebe. The reedbeds around the lake also support a great deal of wildlife - look out for dragonflies and the rare Bittern.
Other walking paths take you through the peaceful woodland with oak, ash, elm, hawthorn and blackthorn trees. Look out for birdlife that includes woodpecker, tree creeper, nuthatch, tits and buzzards.
The wildflower meadows are also beautiful with the Sully Brook running through and a wide variety of plantlife including cowslips, primrose and birdsfoot trefoil, bee orchid, pyramidal orchid, butterfly orchid and the pink willow herb. Look out for rabbits and foxes in this area of the park.
Also in the park is a reconstructed 14th century medieval village where costumed guides show you around the period furnished buildings. View Full Details>>
Craig-y-Nos Country Park
2 miles (3.6 km)
This delightful 40-acre Victorian garden is perfect for a peaceful stroll. There are well laid out walking paths taking you through woodlands, meadows, wide lawns and along the River Tawe which runs through the park.
Craig-y-Nos Country Park is located in the Brecon Beacons National Park so the surrounding scenery is spectacular. Within the park you will find the historic Craig-y-nos Castle surrounded by beautiful landscaped gardens and two pretty lakes which attract a wide variety of wildlife. There is also a visitor centre and tea room with benches and picnic areas. View Full Details>>
Cwmcarn Forest
6 miles (10 km)
This large country park has miles of fantastic walking and cycling trails to explore. There are 2 fabulous singletrack mountain bike trails with testing climbs, swooping descents and demanding technical sections. There are 6 walks of varying lengths and difficulty - more information can be found from the visitor centre.
The route below starts at the visitor centre and follows a series of peaceful woodland trails through the park. View Full Details>>
Dare Valley Country Park
4 miles (6 km)
Enjoy a cycle or walk around this large country park in Aberdare, Rhondda Cynon Taf. There are 500 acres of woodlands, pasture and moorland mountainside to explore on a number of different waymarked trails. There's some climbing involved but you are rewarded with some truly fabulous views of the surrounding countryside and mountains.
The Coed Morgannwg Way runs past the park so you could follow this trail if you'd like to continue your walk. View Full Details>>
Dinefwr Park
4 miles (6.5 km)
Explore the 12th-century Welsh castle, the historic house, the 18th-century landscaped park and the medieval deer park in this large park in Llandeilo. View Full Details>>
Erddig Hall and Country Park
2 miles (3.5 km)
Explore the 1,200-acre country park surrounding the 18th century Erddig Hall in Wrexham. You can enjoy a riverside stroll along the River Clywedog, visit the 13.5-acre walled garden with fruit trees and water features before exploring the huge parkland, rolling farmland and woodland areas. Cyclists can also enjoy the park with a particularly lovely trail running along the river.
You can also tour the impressive Erddig Hall with its grand rooms, furniture and gallery. There are a number of interesting outbuildings with stables, a smithy, a joiners' shop and a sawmill too. View Full Details>>
Forest Farm Country Park
3 miles (4.5 km)
This lovely country park and nature reserve in Cardiff is a great place for a peaceful cycle or walk. There are 150 acres to explore with a section of the Taff Trail running through the park alongside the River Taff. View Full Details>>
Glyncorrwg Ponds
3 miles (5 km)
Enjoy miles of cycling and walking trails in this country park set within the Afan Forest. The Glyncorrwg Ponds are a series of small, beatiful lakes set along a narrow valley. You can follow a number of way-marked walks which run past the ponds, along the River Corrwg and through the surrounding hills and woodland. The walks are of varying difficulty with some gentle waterside strolls and more strenuous hill climbing. With the latter you are rewarded with fabulous views of the Afan Valley, the Gower Peninsular, the Brecon Beacons and Somerset.
Cyclists will find a world class centre for mountain bikers. There is a technical singletrack route to challenge you plus miles of comfortable family cycling trails.
The circular route below takes you past the ponds and along the River Corrwg before returning to the start point through peaceful woodland trails. You can find more details about all the different walks and cycle rides at the visitor centre. If you would like to extend your outing you could head deeper into the fabulous Afan Forest Park Country Park where you will find more mountain bike tracks and walking trails. View Full Details>>
Glynllifon Country Park
3 miles (4.6 km)
Explore the woodland, gardens, parkland and riverside in this beautiful country park in Gwynedd. The park and gardens are Grade One listed and home to some of the rarest flora and fauna in the Wales. Glynllifon contains many lovely walking trails including one through woodland and along the River Llifon with follies and sculptures along the way. There is also a cafe and a maze and exhibits such as steam power pistons restored by Fred Dibnah.
The park sits next to the Lon Eifion Cycle/Walk Route which runs along a disused railway line. If you'd like to extend your walking in the area then this is a good option. The surfaced path has great views of the Welsh Highland Railway and Snowdonia National Park. View Full Details>>
Gnoll Estate Country Park
2 miles (4 km)
Explore 240 acres of woodland and wide open spaces in this country park in Neath. There are miles of walking trails taking you to Mosshouse Wood Reservoir, Mosshouse Woods, two large duck ponds, two impressive 18th century cascades and the Gnoll House ruins. Gnoll Park was voted as the Best Picnic spot in Wales in the 2010 Warburtons National Picnic Awards.
The park is located just a short walk from Neath town centre. There is a lovely waterside walking path running along the nearby Neath River and Neath Canal so this is a good option if you would like to continue your walk. You could also visit the delightful Aberdulais Falls located just north of the park. View Full Details>>
Great Orme Country Park
3 miles (4.5 km)
Explore this limestone headland in Llandudno and enjoy spectacular views of the North Wales coast on this circular walk. Waymarked trails take you around the park where there are views of Liverpool Bay and the Irish Sea, the Carneddau mountains, the Menai Strait and Anglesey. You can also climb to the summit of the park or catch the Great Orme Victorian Tramway and Cable Car to get there.
The area is geologically significant with limestone and dolomite rock formations dating from between 339 and 326 million years old. It's also great for flora and fauna with lots of lovely wildlfowers such as pyramidal orchid, common rockrose and wild thyme carpeting the grassland. Also look out for the Kashmiri goats grazing on the slopes of the headland. The 200 strong herd, has roamed the Orme since the middle of the 19th century. They're descended from a pair of goats that were presented by the Shah of Persia to Queen Victoria shortly after her coronation in 1837. View Full Details>>
Greenfield Valley Country Park
2 miles (3 km)
Explore 70 acres of woodlands, reservoirs, ancient monuments and industrial history near Holywell in North Wales. There is also a museum, maze, adventure treehouse, water play area and Victorian Farm House.
The walk also passes the Grade I listed listed ruins of the 12th century Basingwerk Abbey. View Full Details>>
Llyn Llech Owain
2 miles (2.5 km)
Enjoy waterside paths and woodland trails in this 158-acre country park in Carmarthenshire. View Full Details>>
Llys y Fran Reservoir Country Park
6 miles (9 km)
This 350 acre country park contains a beautiful 212 acre reservoir with a waterside cycling and walking path. The park includes grassland and woodland with cycle hire available in the park. As well as the 6.5 mile reservoir perimeter track, there is also a 1.5 mile trail suitable for families.
In 2020 the site has been extensivley redeveloped with a new visitor centre refurbishment, new outdoor activity centre and waterside cabin, bike pump skills area and new cycle tracks offering over 14km of trails to explore. Check the link below for opening times. View Full Details>>
Loggerheads Country Park
3 miles (5 km)
Explore the beautiful Clwydian Range and Dee Valley in this stunning country park in Mold.  Dramatic limestone cliffs, wooded gorges and secluded grasslands dominate the scenery while the River Alyn also runs through the park. Highlights include the walkway over the Devil's Gorge - a popular spot for abseilers. There are also several caves to explore, a restored water mill and the pretty riverside tea gardens. View Full Details>>
Margam Country Park
3 miles (5 km)
This large country park includes the magnificent Margam Castle, an 18th Century Orangery with ornamental gardens and a Deer Park, all set within 1000 acres of beautiful countryside.
The park is excellent for cycling with miles of tarmac roads and rough tracks. A section of the National Cycle Network known as the Celtic Trail Route 4 runs through the northern end of the park. The only place that you are not allowed to cycle is the Orangery Gardens.
There is also a splendid, 5 mile mountain Bike Trail. It is waymarked with yellow markers and takes place on tracks, paths and rough ground. The Margam Activity Centre offers guided rides for families.
Margam is also great for walking with several different colour coded waymarked trails taking you to the different sections of the park. View Full Details>>
Millennium Coastal Park Llanelli
14 miles (22 km)
This fabulous country park in Carmarthenshire has miles of coastal cycling and walking paths to enjoy. You can follow National Cycle Route 4 along a super traffic free path which passes along the beautiful Loughor estuary and the Gower peninsula. The route takes you past Llanelli beach and Tywyn beach to Burry Port where you will find a pretty harbour, beach and the newest marina in Wales. You then head back east passing Sandy Water Park and Machynys beach before coming to the National Wetlands Centre where you can look out for a variety of birdlife. Look out for flocks of dunlin, ringed plover, sanderling and redshank along the coast whilst shelduck, oystercatcher and curlew can be seen further out on the mudflats.
Other highlights in the park include the excellent Discovery Centre where you will find a wealth of information about the area in a fabulous modern building.
If you would like to continue your outing you could head west along the coast to the fabulous Pembrey Country Park where you will find more lovely coastal scenery, woodland wildlife trails and bike hire from the Ski Pembrey centre. View Full Details>>
Moel Famau Country Park
3 miles (5.5 km)
Climb to the top of Moel Famau mountain on this circular walk through the stunning Moel Famau Country Park. The walk starts at the car park at Bwlch Penbarra and immediately picks up the Offa's Dyke Path to take you to the 1818 feet high peak. Part of the Clwydian Range the mountain peak proffers wonderful views of the Wirral, Merseyside, Snowdonia, the Dee Valley and the coast. At the summit you will also find the 19th century Jubilee Tower constructed in 1810 to commemorate the Golden Jubilee of King George III. The climb from the car park is not too strenuous so would suit reasonably fit walkers. It also takes place on a good path. From the summit the trails then descend through the Clwyd Forest before returning you to the car park.
If you'd like to continue your walking in this beautiful area then you could visit the nearby Loggerheads Country Park. Located just a few miles to the east it contains dramatic limestone cliffs, wooded gorges and secluded grasslands next to the River Alyn.
Also of interest is the Iron Age Hillfort at Moel Arthur just to the north of the park. View Full Details>>
Padarn Country Park
2 miles (4 km)
This country park in Snowdonia has a number of splendid way-marked walking trails to follow. There are 800 acres to explore through oak woodland and along lakeside paths.
The beautiful Llyn Padarn is the centrepiece of the park. You can stroll along the lakeside or catch the Llanberis Lake Railway which runs along the easten edge of the lake. It's a splendid 1 hour ride with views of the 13th century Dolbadarn Castle and the twin lakes of Llyn Padarn and Llyn Peris. Mount Snowdon, the highest peak in England and Wales makes a wonderful backdrop.
To continue your walking in the area you could visit the spectacular Llanberis Waterfall. It is located just to the south of the country park and has a nice footpath running to the 100ft high falls.
For splendid views of the area you could try the climb to Moel Eilio from Llanberis. View Full Details>>
Parc Bryn Bach
2 miles (3.5 km)
Enjoy waterside cycling and walking in this lovely country park in Tredegar. In the park you can enjoy a 2.2km scenic lakeside cycle/walking trail, a 2km single woodland cycle track and a National Standard BMX Track. Cycle hire is available within the park. View Full Details>>
Parc Cwm Darran
3 miles (5 km)
This cycling and walking route takes you along an abandoned rail track and under a number of historic bridges used to transport coal from nearby collieries dotted around the surrounding countryside. You then head through the delightful Parc Cwm Darran. This country park was built on the site of the former Ogilvie Colliery. It features one of Wales' last remaining Powder Stores and an interactive learning centre which tells the story of the area's great industrial past. In the park you will find peaceful woodland trails, lakeside paths and sunny wildflower meadows in the Cwmllwydrew Meadows Local Nature Reserve. At the end of your exercise you can refresh yourself in the Lakeside Coffee Shop.
The Rhymney Valley Ridgeway Walk runs past the park so you could pick up this long distance trail if you wanted to extend your walk. View Full Details>>
Parc Penallta
4 miles (6 km)
Explore three way-marked trails in this country park created on a former colliery site. There's a delightful wetlands area with boardwalks, peaceful woodland trails, pretty lakes and open grassland. You can climb the High Point Observatory for spectacular views across the county and admire the park's sculptures which include the 'Sultan' pit pony - one of the UK's largest figurative earth sculptures.
For cyclists National Cycle Route 47 runs through the park. You could pick this up and head east to the lovely Sirhowy Valley Country Park on the safe off road track. The Rhymney Valley Ridgeway Walk also runs through the park so this is a good way of extending your walk.
The park is located close to Ystrad Mynach rail station and not far from Hengoed. View Full Details>>
Pembrey Country Park
7 miles (12 km)
With stunning views of the Gower Peninsula and Carmarthen Bay this coastal country park is one of the most popular in the UK. It is perfect for a long cycle or walk with numerous well laid trails, National Cycle Network route 4 and St Illtyd's Walk all running through the park and the adjacent Pembrey Forest.
Highlights include the gorgeous Cefn Sidan beach with 8 miles of golden sand and extensive dunes. There are also 8 Wildlife trails, the beautiful Corsican pine forest and a Conservation pond with bird hides.
The off road cycle trail is perfect for a family cycle ride - you can bring your own bike or hire one from the Ski Pembrey centre. Here you could also hire some skis and try the dry sky slope in the park! It's a top class facility with an Alpine Ski Lodge, Cafe and a floodlit 130m main slope. There's also a fantastic toboggan run, crazy golf and pony trekking on offer.
If you'd like to continue your walk/cycle then you could head further into the adjacent Pembrey Forest - it covers nearly 2500 acres with several lovely woodland trails and interesting wildlife including sparrowhawk and goshawk. You could also follow National Cycle Route 4 along the coast to Llanelli where you will find the splendid Millennium Coastal Park or follow St Illtyd's Walk to the lovely Swiss Valley Reservoirs. View Full Details>>
Penllergare Valley Woods
1 miles (2 km)
Penllergare Valley Woods in Swansea is a wonderful place for walkers with miles of woodland trails, lakes, and beautiful waterfalls. Once the estate of botanist and pioneer photographer John Dillwyn Llewelyn, the woods have recently been restored by the Penllergare Trust. It's an enchanting place with terraces, waterfalls and cascades and the beautiful stone arched Llewelyn Bridge. There's good walking paths taking you along the river, around the upper and lower lake and through woodland and parkland. There are also good facilities with car parking and a coffee shop. View Full Details>>
Penrhos Coastal Park
2 miles (3.5 km)
This lovely coastal park consists of woodland trails and nice coastal views. The area is a country park and nature reserve with waymarked nature trails and lots of wildlife to look out for. Highlights are the resident red squirrels, badgers and various wildfowl around the two large ponds. You can also enjoy a stroll to Penrhos beach. Here you can enjoy splendid views across the bay and study some interesting rock formations.
Cyclists can visit the reserve by following National Cycle Route 8 from Holyhead. It's a lovely ride passing Penrhos beach before arriving at the park.
This route starts at the car park at Penrhos beach and follows a cycling and walking trail through the park to Beddmanarch Bay.
The Anglesey Coast Path runs through the park so you can pick this up to extend your walk. If you follow it along the coast you will come to Breakwater Country Park where you can climb Holyhead Mountain for wonderful views over Anglesey, the Isle of Man, the Skerries and the mountains of Ireland. View Full Details>>
Porthkerry Country Park
4 miles (6.5 km)
Explore 220 acres of woodland, meadows and coast in this super country park near Barry in the Vale of Glamorgan. View Full Details>>
Scolton Manor Country Park
1 miles (2 km)
Explore 60 acres of country park surrounding this Victorian manor house in Haverfordwest. View Full Details>>
Singleton Park
2 miles (3 km)
Enjoy a peaceful stroll through the beautiful botanical gardens in this large park in Swansea. The gardens feature Herbaceous borders, a Rock garden, Ornamental gardens, a Japanese bridge, Glasshouses and a Herb garden. There's also a boating lake with pedal boats available for hire.
To extend your walk continue south along the Wales Coast Path and visit Clyne Valley Country Park. View Full Details>>
Sirhowy Valley Country Park
2 miles (4 km)
Explore 1000 acres of woodland and meadows in this beautiful country park in Risca. You can follow the waterside path along the Sirhowy River and climb to Graig Goch Woods for wonderful views of the surrounding countryside.
For cyclists National Cycle Route 47 runs through the park. You could pick this up and head west to Parc Penallta. If you're on foot you could extend your walk along the Rhymney Valley Ridgeway Walk or the Sirhowy Valley Ridgeway Walk which run past the park. View Full Details>>
Tintern Old Station
2 miles (2.5 km)
This park is situated in the Wye Valley Area of Outstanding Natural Beauty (AONB) near Chepstow. It was voted the UK's favourite park in the 2011 People's Choice Green Flag Award public poll. The station was originally opened in 1876 and closed in 1959. It now serves as a popular tourist attraction with three old carriages used as a gift shop and museum with old railway memorabilia. There is a one mile circular walk around the park with a section along the River Wye. You could follow the river further along the Wye Valley Walk if you wanted to continue your walk. View Full Details>>
Tredegar House Country Park
2 miles (3 km)
This striking 17th-century mansion in Newport is surrounded by 90 acres of beautiful gardens and parkland. Highlights include the large lake which has a lovely waterside walking path. There are also three delightful formal gardens - The Orchard Garden, the Cedar Garden and the Orangery Garden.
The Sirhowy Valley Ridgeway Walk starts at Tredegar so you could continue your walk along this lovely waymarked trail towards Machen. If you were to head north from the park on the trail it would take you to the wonderful Fourteen Locks on the Monmouthshire and Brecon Canal. There's nice waterside paths here and an excellent visitor centre with a wealth of information on the area. Also near Newport is the splendid Newport Wetlands nature reserve where there's lots of nice trails and wildlife spotting opportunites. View Full Details>>
Ty Mawr Country Park
2 miles (3 km)
Enjoy a peaceful riverside walk in the Clwydian Range and Dee Valley Way Area of Outstanding Natural Beauty. The walk starts at the Pontcycyllte Aqueduct which is now a UNESCO World Heritage Site (video below). The Aqueduct carries the Shropshire Union canal high above the Dee Valley and is nicknamed 'the stream in the sky'. It's a beautiful spot and offers fabulous views of the area. The walk then follows the River Dee to Ty Mawr - a 35 acre country park which is also a working farm with donkeys, pigs, goats, llamas and chickens. The river attracts many different birds including herons, kingfishers, swans, ducks and goosanders. Also look out for otters and jumping salmon!
If you would like to continue your walk you could follow the Offa's Dyke Path and the Shropshire Union Canal which run just past the park. View Full Details>>
Waun-y-llyn Country Park
2 miles (3 km)
Climb to the top of Hope Mountain on this walk through Waun-y-llyn Country Park in Hope, Flintshire. View Full Details>>
Wepre Park
3 miles (5 km)
Follow a series of walking trails through the ancient woodland of this pretty country park in Connah's Quay in Flintshire. There are 160 acres to explore with highlights including the river, waterfall and the 12th century ruins of Ewloe Castle.
If you would like to extend your walking then the 13th century ruins of Hawarden Castle and its surrounding woodland and parkland are well worth exploring. You could also pick up the River Dee and follow the riverside path into Chester. Also nearby is the fascinating ruins of Flint Castle with views over the Dee Estuary. View Full Details>>