North Pennines Walks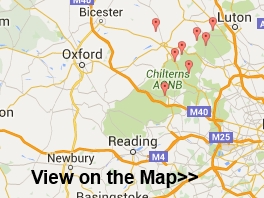 Explore this Area of Outstanding Natural Beauty in the northernmost section of the Pennine range of hills There's open heather moors, deep dales, upland rivers, hay meadows and pretty stone-built villages to explore on a number of walking trails. Highlights include the spectacular glacial valley of High Cup Nick and the wonderful High Force Waterfall.
For other walks in the Pennines see the South Pennines Walks and the West Pennines Walks pages.
Use the links to view full route information including elevation profiles, interactive maps and GPS downloads.
You can also view an overview map of all the routes in the using the North Pennines Walk Map>>
Route Name
Distance
Description
Allen Banks and Staward Gorge
3 miles (5 km)
Enjoy a waterside walk along the River Allen and through a beautiful wooded gorge on this easy walk in the North Pennines AONB. View Full Details>>
Allendale
6 miles (9 km)
The village of Allendale is located in a lovely spot by the River East Allen in the North Pennines Area of Outstanding Natural Beauty. It's also located near to Allen Banks and Hadrian's Wall where there are some fine walking opportunities. The stone built village is very pretty and was twice crowned Village of the Year for All England. View Full Details>>
Allenheads
2 miles (3.5 km)
This historic former mining village is located in the Pennines in the county of Northumberland. The village includes a heritage centre where you can learn all about the industrial history of the area. There's also a nature walk and a water-powered Armstrong engine which operated the machinery in the mineyard in the 19th century. View Full Details>>
Alston
6 miles (9.7 km)
This Cumbrian market town is located in a lovely spot on the River South Tyne. View Full Details>>
Appleby Riverside Walk
7 miles (11 km)
Enjoy waterside walking along the River Eden and Hoff Beck on this circular walk around Appleby-in-Westmorland. The route runs for about 7 miles on fairly flat paths, with wonderful views of the Eden Valley and nice woodland trails.
The walk start from Appleby train station and crosses the river before turning south through the town. You then join a riverside footpath near to the Grade I listed Appleby Castle. The site includes a 12th-century castle keep and a mansion house. The interesting old buildings are set in an attractive courtyard surrounded by curtain walls. You can book history tours of the castle or hire the 15th century Great Hall for weddings and other events.
After passing the castle you follow the trails south to the little village of Great Ormside. The village includes Ormside Hall, a 17th century house which incorporates the remains of a late 14th century tower house. The village has a cafe which is a nice place to stop for refreshments at what is approximately the half way point of the walk.
The route then heads west through the countryside toward Hoff, passing the pretty Tilekiln Ponds on the way.
At Hoff Bridge you pick up the Hoff Beck and the Dales High Way to take you back to Appleby. View Full Details>>
Ashgill Force
2 miles (4 km)
This circular walk visits the Ashgill Force waterfall in the North Pennines. View Full Details>>
Bardon Mill
6 miles (9 km)
This Northumberland based village is close to several county highlights including Hadrian's Wall and the Housesteads Roman Fort. There's also a noteworthy pottery and good views of the River South Tyne which passes through the village. View Full Details>>
Birdoswald
7 miles (11.8 km)
This circular walk explores the fascinating Birdoswald Roman Fort on the Cumbrian section of Hadrian's Wall. The route first explores the fort before following footpaths to other local highlights including the River Irthing, a Roman Quarry, nearby woodland and the village of Gilsland.
The walk starts from the English Heritage car park and visitor centre. The fort is the most impressive of the remaining defences along the Wall today. It dates back to AD 122 and includes a well preserved eastern gate, fort walls and watch towers. There's also a museum with an interactive exhibition which details the history of the fort.
After exploring the fort you can pick up the Hadrian's Wall Path and follow the waymarked trail along the wall to Turrets 49b and 50b. View Full Details>>
Blanchland
1 miles (2 km)
Enjoy a circular river walk on this easy route in the pretty Northumberland village of Blanchland. It's a gem of place with picturesque cottages, set against a backdrop of deep woods and open moors. The village was largely built of stone from the remains of the 12th-century Abbey. It's situated in a great spot in the Derwent Valley area of the North Pennines Area of Outstanding Natural Beauty.
The walk follows a section of the River Derwent from Blanchland to Baybridge, with the option of returning through the countryside or on the opposite side of the river. View Full Details>>
Brampton
6 miles (10 km)
The small market town of Brampton is located in the Carlisle district of Cumbria. View Full Details>>
Burnhope Reservoir
2 miles (4 km)
Enjoy a peaceful circular walk around this reservoir in Weardale. There's a parking area at the south eastern tip of the water where you can start your walk. Follow the trails around the reservoir where there are some woodland trails and lakeside paths to enjoy. It's a very quiet place with a series of picnic tables where you can stop to enjoy the lovely scenery of the North Pennines AONB. View Full Details>>
Castle Carrock Reservoir
2 miles (3 km)
Enjoy an easy circular walk around this pretty reservoir in the Carlisle District of Cumbria. The trail runs for about 2 miles on a series of fairly flat footpaths. View Full Details>>
Corbridge
4 miles (6.5 km)
This Northumberland village is in a lovely spot on the River Tyne, just east of Hexham. It's a fine place for a stroll with a historic Roman Fort and a pleasant riverside trail to try. View Full Details>>
Cow Green Reservoir and Cauldron Snout
10 miles (16 km)
This walk takes you along the beautiful Cow Green Reservoir to the spectacular Cauldron Snout waterfall in the North Pennines AONB.
You start off at the car park at Cow Green Reservoir which is located on the eastern side of the water at a postcode of DL12 0HX. From here you head 2 miles south along the reservoir to the waterfall, passing the impressive Cow Green Dam on the way. Cauldron Snout is a very powerful waterfall on three levels. At 200 yards (180 m) long, it is reckoned to be the longest waterfall in England. At the waterfall you have the option of heading back to the car park or continuing along the Pennine Way and the River Tees towards Langdon Beck. The path runs right along the river to Sayer's Hill and Harwood Beck with plenty of wild moorland scenery to enjoy. View Full Details>>
Crammel Linn Waterfall Walk
4 miles (6 km)
This walk visits the lovely Crammel Linn waterfall near Gilsland on the border between Cumbria and Northumberland. The picturesque spot is something of a hidden gem and a popular place for walks, picnics and swimming. View Full Details>>
Cross Fell Walk
9 miles (15 km)
This circular walk visits the noteworthy Cross Fell, the highest point of the Pennine Range and the highest peak in England outside of the Lake District. The walk begins in the village of Kirkland and takes you to the 893 metres (2,930 ft) summit using bridleways and the Pennine Way.
You start off a few miles west of the hill, in the little settlement of Kirkland where some parking is available on the village roads. You then follow footpaths to Cocklock Scar and Skirwith Fell, passing the Iron Well Spring on the way. At Skirwith Fell you turn right to the summit of Cross Fell, passing Cross Fell spring as you go. From the summit there are magnificent views of the Eden Valley, the Solway Firth, the Scottish mountains and the mountains of the Lake District. The route continues to Crowdundle Head where you have the option of returning to Kirkland or continuing along the Pennine Way to Little Dun Fell and Great Dun Fell. From Crowdundle Head you descend to Kirkland Fell, Wildboar Scar, Grumply Hill and Tottle Hill, following the Littledale beck for a while. The route then bears right to return to Kirkland.
This is a challenging walk on mostly well defined paths. It's best attempted in fine weather as the area can be quite inhospitable in rough conditions.
If you'd like to continue your walking in the North Pennines AONB then you could head to the nearby Cow Green Reservoir and Cauldron Snout Waterfall for some waterside walking. View Full Details>>
Dufton Pike
4 miles (6.5 km)
This circular walk climbs to Dufton Pike from the village of Dufton in the North Pennines AONB.
The walk starts in Dufton where you can pick up the Pennine Way and follow the waymarked trail north along Hurning Lane. View Full Details>>
Edmundbyers
4 miles (6.8 km)
This County Durham based village is located in a lovely spot close to Pow Hill Country Park and Derwent Reservoir. View Full Details>>
Featherstone Castle
4 miles (6.5 km)
This walk in Northumberland visits the Gothic style country mansion of Featherstone Castle. The Grade I listed castle sits in a fine position for walks with waterside trails along the River South Tyne and some fine countryside to enjoy. View Full Details>>
Frosterley
2 miles (4 km)
This County Durham based village has lots of nice waterside trails along the River Wear and the Bollihope Burn which run through the area. It is also accessible on the heritage Weardale Railway, a popular tourist highlight of the local area. View Full Details>>
Garrigill
2 miles (3.6 km)
This Cumbrian village is located in a remote and scenic spot in the North Pennine AONB. View Full Details>>
Geltsdale
5 miles (8.5 km)
This walk explores the RSPB's Geltsdale Nature Reserve and the pretty Tindale Tarn in the North Pennines. There's some fine scenery here with becks, hills and old quarries to see. The area is also great for wildlife with black grouse, curlews, and birds of prey like the hen harrier to look out for. View Full Details>>
Great Dun Fell
11 miles (18 km)
This walk takes you to the second-highest hill in the Pennines, and makes use of Britain's highest road. The fell includes some bridleways and country lanes so much of the route is suitable for cycling as well.
You start in the village of Dufton and follow the Pennine Way along Hurning Lane to Cosca Hill where you cross Great Rundale Beck. You continue the ascent, crossing Swindale Beck and passing a series of Cairns before arriving at Green Fell. Here you turn left and head to the summit of Great Dun Fell where you will find a a large radar station at the 848 m (2,782 ft) high point. There are also wonderful views across the Eden Valley, Cross Fell and North Pennines AONB.
From the summit you descend on Britain's highest road which takes you all the way to Knock Village, passing Green Castle and Knock Pike on the way. The final section follows a country lane from Knock to the finish point at Dufton.
The complete route below is designed for walkers but Great Dun is a very popular climb for cyclists as you can make use of the tarmac road that runs from Knock to the summit (it is essentially the descent section of this route). It is considered by many cyclists to be the greatest climb in Britain. Click here for the gpx file which just includes the tarmac road climb for cyclists. Also see the video below to see what you can expect!
If you're looking to continue your walking in the area then you could climb Cross Fell - the highest hill in the country, outside of the Lake District. Also nearby is the lovely Cow Green Reservoir and Cauldron Snout waterfall. You can also visit High Cup Nick waterfall set in a spectacular glacial valley. View Full Details>>
Haltwhistle
16 miles (25.5 km)
This Northumberland town is in a good position for exploring the nearby Hadrian's Wall and River South Tyne. The Pennine Way National trail also passes through the area providing an opportunity to explore the surrounding countryside on a good waymarked footpath. View Full Details>>
Hamsterley Forest
9 miles (15 km)
Hamsterley Forest is a great place for exciting mountain bike trails, leisurely family cycle rides or peaceful woodland walking.
There are three colour coded, way-marked mountain bike trails in the forest. The blue trail follows purpose built cycle tracks and the Bedburn Beck through the southern part of the forest at a leisurely pace. It's suitable for families and people looking for a gentle introduction to off road cycling. The red trail goes further into the forest and climbs to a point with fabulous views of the surrounding area before descending on an exciting single track running along Euden Beck. The black trail is the most severe trail and suitable for experienced mountain bikers. Cycle hire is available from the start of route below.
Walkers will find five way-marked trails of varying lengths and difficulty to follow. These include an easy, riverside stroll along Bedburn Beck and longer trails with climbs and a visit to Blackling Hole waterfall. The route mapped out below is suitable for both leisure walkers and cyclists looking for a fairly easy ride. View Full Details>>
Haydon Bridge
6 miles (9.2 km)
This Northumberland based village has some nice river and country trails to try. There's some fine walks through the landscape of the North Pennines AONB, waymarked trails along the River South Tyne and the epic Hadrian's Wall Path to explore to the north. View Full Details>>
High Cup Nick
9 miles (14 km)
This circular walk explores High Cup Nick, a spectacular glacial valley and one of the major highlights in the North Pennines AONB. The whole of the valley is within an area mapped as open country under the Countryside and Rights of Way Act 2000 hence there is a general right for walkers to roam at will. The section of the Pennine Way running through the area is also a bridleway therefore legally available to cyclists and horseriders too.
This 8 mile route begins at the village of Dufton in the Eden Valley and starts by following the Pennine Way to Dod Hill and Peeping Hill. You continue your ascent to High Cup Nick where there is a waterfall and great views of the u-shaped glacial valley, the Eden Valley, Dufton Pike and Murton Pike. You'll also pass Nichol's Chair, a notable pinnacle of this rock on the northern side of the valley. It is named after a local cobbler who, for a bet, practised his craft perched on its summit.
The walk then descends through High Cup Gill where you will pass boulder fields on your way to High Cup Gill Beck. You continue along the beck through Middletongue Crag to Harbour Flatt where you join a country lane, taking you back to Dufton.
This is a special place with some spectacular geological wonders to enjoy. It is quite a steep and challenging climb but the footpaths are generally good for most of the walk.
An alternative route starts from Cow Green Reservoir, approaching High Cup from the east and following the Pennine Way to the summit.
If you would like to continue your walk you could head to the nearby Cow Green Reservoir and visit the wonderful Cauldron Snout waterfall. The circular High Force Waterfall Walk is another major highlight of the area. You could also head to Cross Fell for more wonderful views of the area. View Full Details>>
High Force Waterfall
7 miles (11 km)
Visit the spectacular Low Force and High Force waterfalls on this waterside circular walk in the North Pennines Area of Outstanding Natural Beauty. The walk runs for about 6.5 miles with some moderate climbs along the way.
You start off from the Bowlees Visitor Centre, where car parking is available. A short walk from here takes you to the River Tees and the 18 foot (5.5m) Low Force Waterfall. Here you cross a bridge over the river and pick up the Pennine Way, following it west through riverside woodland to High Force Waterfall. It's one of the biggest waterfalls in England and a spectacular sight with the water dropping 70 feet (21m) into a plunge pool below. The site also includes ancient rocks formed over 300 million years ago.
From here you can return to the start point the same way but this route climbs to the hills to the south of the river. You'll reach a height of over 1300ft around Whiteholm Bank, with splendid views over the area to enjoy. The walk then descends back to the river and the car park.
This walk takes you along the free southern bank of the river but if you would like to visit the northern bank then access is via a private footpath on the Raby estate for which a fee is charged. See the link below for more details. View Full Details>>
Isaac's Tea Trail
36 miles (58 km)
Follow in the footsteps of the legendary tea seller Isaac Holden on this challenging circular walk through the North Pennines.
The walk starts at the pretty village of Allendale Town, and heads south along the River East Allen and through West Allen Dale to Nenthead, where you will find the interesting Nenthead Mining Centre. Another lovely waterside section along the River Nent then takes you to Alston, before turning north towards Kirkhaugh. One option is to take the fantastic South Tynedale Railway from Alston to Kirkhaugh (video below). The route then heads along the River South Tyne and then up to Ouston Fell before joining the River West Allen for another riverside section. The final leg follows the River East Allen back into Allendale town.
The walk is waymarked with a green disc featuring a portrait of Isaac Holden.
Around Alston the trail links with the South Tyne Trail. The riverside cycling and walking trail takes you from Tyne Head to Haltwhistle with more great views of the North Pennines. You can also pick up the Pennine Way in the same area. View Full Details>>
Lambley Viaduct
2 miles (2.5 km)
Visit this hugely impressive structure on this short walk in Northumberland. The landmark was built in 1852 and consists of 9 arches standing at a height of 35 metres (110 feet) above the South Tyne River.
The walk starts from the car park at Coanwood about a mile from the viaduct. You can then follow a section of the South Tyne Trail to the viaduct. If you prefer you could visit the area from nearby Haltwhistle by following the trail from there. It is suitable for both cyclists and walkers.
It's a beautiful area with the river flanked by attractive woodland. There are also lovely views of the surrounding North Pennines countryside.
Please note that although it's a short walk there are some steep steps and moderate climbs.
It's easy to extend your walk if you have time. You can continue along the South Tyne Trail south towards Slaggyford. The Pennine Way also runs just to the west of the viaduct. Pick this up and you can explore Lambley Common. View Full Details>>
Mickle Fell
7 miles (11.2 km)
This walk climbs to the highest point in County Durham at Mickle Fell. It's a significant fell but is less frequently climbed than some of its more well known neighbours due to its remote position. View Full Details>>
Middleton in Teesdale
7 miles (11.5 km)
This market town in County Durham is positioned in a scenic area in the North Pennines Area of Outstanding Natural Beauty (AONB). You can explore the area on the Pennine Way long distance trail which runs past the town.
The river Tees also runs through the area with the Teesdale Way another great option for walkers.
This walk picks up a nice section of the Pennine Way to take you to the nearby Grassholme and Selset Reservoirs.
On the way you'll pass Kirkcarrion, an eye-catching clump of trees surmounting a rocky hill overlooking the Brough to Middleton-in-Teesdale road. You'll also skirt the south-eastern flank of Harter Fell which reaches a height of 481 metres about 1 km north of the hamlet of Thringarth. There's fine views over the AONB from the high points.
The final section takes you through pretty Lunedale, finishing at Grassholme Reservoir. There's a circular footpath here around the water which is surrounded by the lovely Lune Valley countryside and woodland. View Full Details>>
Murton Pike
3 miles (5.4 km)
This walk climbs to Murton Pike from the village of Murton in in the Eden District of Cumbria. View Full Details>>
Nenthead
8 miles (13.2 km)
This circular walk explores the area around the Cumbrian village of Nenthead. View Full Details>>
Nine Standards Rigg
9 miles (14 km)
Enjoy wonderful views over the Eden Valley on this climb to the summit of Hartley Fell in the North Pennines AONB. The walk starts from Kirkby Stephen and climbs to the 662 m (2,172 ft) summit on a mixture of country lanes and footpaths. You will pass a series of cairns about 10ft tall known as the Nine Standards. At the summit there is a trig point that marks the watershed divide across England. From here, rivers flow west toward the Irish Sea and east toward the North Sea. There are also wonderful views of Cross Fell, Great Dun Fell and the Howgills.
The walk is on Wainwright's Coast to Coast walking route so you could pick this up to continue your walking in the area.
To continue your walking in the area you can try our Kirkby Stephen Circular Walk and enjoy riverside paths along the River Eden. View Full Details>>
Pennine Way
268 miles (431 km)
This fabulous 268 mile path takes you through three of England's finest national parks. You start near Edale in the beautiful Derbyshire Peak District and head north towards the Yorkshire Dales National Park. The final section takes you over Hadrian's Wall in the stunning Northumberland National Park before crossing the England-Scotland border and finishing in the village of Kirk Yetholm in Scotland.
Though the path is often challenging you're rewarded with some of the most breathtaking views in the country. Highlights on the path include the beautiful Malham Cove, the heather moorland of the Marsden Moor Estate, the Malham Tarn Estate and the stunning Kisdon Force waterfall in the Yorkshire Dales National Park. You'll also enjoy a waterside section along the River Tees in Teesdale which leads to Low Force Watefall and High Force Waterfall.
The path also passes through Bronte country in West Yorkshire where you can visit the Bronte Waterfall and Top Withens. View Full Details>>
Pow Hill Country Park and Derwent Reservoir
7 miles (11.5 km)
This walk explores Pow Hill Country Park and the expansive Derwent Reservoir in County Durham. The park has some lovely waterside trails with splendid views across the reservoir. There's also a small woodland area with picnic tables.
The walk starts in Pow Hill at the car park. You can explore the park before following a footpath south east to the dam. Then cross the impressive dam and follow the tracks round to Cronkley before finishing at the Millshield picnic area.
The reservoir is one of the biggest inland waters in England, stretching for 3.5 miles (5.6 km) and covering an area of 4 km². Along the trail you can look out for a wide variety of pretty wildflowers. There's attractive heathland with pretty heather, foxgloves and dog violet. You can also see lots of wildlife on the water including Great crested grebes and crossbill. Keep your eyes peeled for red squirrels in the conifer plantation of Pow Hill. View Full Details>>
Riding Mill
10 miles (16 km)
This walk from the Northumberland village of Riding Mill takes you along a pleasant section of the River Tyne to Dilston via Corbridge. The historic riverside village is a nice place for a stroll with a packhorse bridge and local pub dating from the 17th century. View Full Details>>
Rookhope
6 miles (9 km)
This village in County Durham is an interesting place for a walk. There's some great North Pennines scenery, nice riverside trails, hill climbs and evidence of the area's lead mining history to see. View Full Details>>
Slalely Forest
7 miles (12 km)
This large area of coniferous woodland is located a few miles south of Hexham. There's miles of nice wide trails suitable for mountain bikers or walkers. In the forest you'll find a mixture of spruce, pine and larch trees with lots of wildlife to look out for. Keep your eyes peeled for nightjar and red squirrels as you make your way through the woods. There's also a sculpture trail at the eastern side of the woods.
To the east of the woods you will find the noteworthy Slalely Hall. The Edwardian mansion is now a hotel set in 1000 acres of beautiful grounds. In the grounds there are Japanese Gardens, wide lawns and wonderful views of the surrounding countryside. View Full Details>>
Smiddy Shaw Reservoir
1 miles (2 km)
This walk visits Smiddy Shaw Reservoir on Muggleswick Common near Consett in County Durham. View Full Details>>
South Tyne Trail
23 miles (37 km)
Travel through the fabulous North Pennines and enjoy some spectaular scenery on this shared walking and cycle path.
The trail starts off at Tyne Head - the source of the River South Tyne. You then head north to Garrigill along the river passing the impressive Ashgill Force waterfall as you go. The trail continues to Alston where you will run alongside the fabulous South Tynedale Steam Railway (see video).
From Alston you head through Slaggyford and Lambley where you will pass the Grade I listed Featherstone Castle and the striking structure that is Lambley Viaduct. The final section takes you through Coanwood to the finish point at Haltwhistle rail station.
This is a terrific riverside trail with moors, fells and beautiful countryside to take in.
The route links with Isaac's Tea Trail and the Pennine Way around Alston. View Full Details>>
Stanhope
5 miles (8 km)
This small market town is located in County Durham on the River Wear. There's some nice riverside and countryside trails to try in the area. It's surrounded by the moorland of the North Pennines where there are lots of good opportunities for walkers too.
The town is also notable as the current terminus of the Weardale Railway, a historic heritage railway. It runs from Bishop Auckland, with stations at Frosterley, Wolsingham and Witton-le-Wear.
This walk takes you from the town to nearby Frosterley on the Weardale Way. The waymarked trail runs along the river and through the attractive countryside to the south east of the town. At the end of the walk you could return on the same paths or catch the splendid Weardale Railway back to Stanhope.
You can extend the walk by continuing east to Wolsingham. View Full Details>>
Talkin Tarn Country Park
1 miles (2 km)
Explore this 165 acre country park in Brampton, and enjoy the large glacial tarn, mature woodland and gentle meadows with the stunning Pennine Hills as a backdrop. The park includes a well maintained path around the tarn and three other way-marked trails taking you through the surrounding woodland and fields. Facilities include a tearoom, gift shop and row boats available for hire on the tarn.
Just a mile to the west you will find Gelt Woods. This is a great place to extend your walk with nice footpaths along the River Gelt and lots of wildlife to look out for in the RSPB reserve. View Full Details>>
Teesdale Way
92 miles (148 km)
Follow the River Tees from Dufton, in Cumbria, to Redcar on the North Yorkshire coast.
The first section takes you through the Pennine Hills, from Dufton to Forest-in-Teesdale. There is some spectacular scenery as you pass through Dufton Fell and then past Cow Green Reservoir before joining the River Tees near the village of Forest-in-Teesdale. This section is coincident with the Pennine Way National Trail and includes several beautiful waterfalls as shown in the video below.
From Forest-in-Teesdale you continue along the river passing Newbiggin, Middleton in Teesdale and Egglesdon Hall on your way to Barnard Castle. Here you will find two fascinating historical buildings in the 12th century Barnard castle and the ruined abbey at nearby Egglestone. You can also try our Teesdale Way Circular Walk here which runs along both sides of the river from the castle to the villages of Egglestone, Romaldkirk and Cotherstone.
The next section runs from Barnard Castle to Darlington. This section very closely follows the banks of the River Tees, passing Whorlton and the interesting Roman Fort at Piercebridge on the way.
From Darlington you continue east towards Stockton-on-Tees. This section takes you past Teesside Airport and the pretty town of Yarm.
The final section takes you through the industrial landscape of Stockton on Tees and Middlesbrough, passing the impressive Infinity Bridge, and the Tees Barrage. View Full Details>>
Tunstall Reservoir
2 miles (3 km)
Follow the footpath around this pretty reservoir and nature reserve near Wolsingham in Country Durham. View Full Details>>
Waskerley Way
10 miles (16 km)
This is a shared cycling and walking path that follows the route of the old Stanhope and Tyne Railway line.
The path starts near Consett and runs to Weather Hill passing through woodland and open moorland. You will also pass the delightful Smiddy Shaw Reservoir, Hisehope Reservoir, Waskerley Reservoir and Tunstall Reservoir near the village of Wolsingham. View Full Details>>
Wolsingham
4 miles (6.7 km)
This walk takes you along the Weardale Way from Wolsingham to nearby Frosterley. View Full Details>>