Brecon Beacons Cycle Routes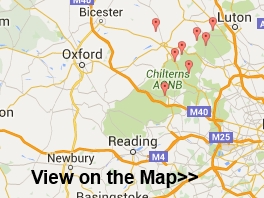 There's lots of good options for cyclists in the Brecon Beacons with challenging climbs and easier canal side rides to enjoy. Highlights include the delightful Monmouthshire and Brecon Canal and the wonderful Taff Trail.
If you are looking for walking routes please go to our Brecon Beacons Walks page.
Use the links to view full route information including elevation profiles, interactive maps and GPS downloads.
You can also view an overview map of all the routes in the using the Brecon Beacons Cycle Map>>
Route Name
Distance
Description
Abergavenny Castle Meadows and Linda Vista Gardens
1 miles (2 km)
This lovely circular walk takes you around the pretty meadows surrounding Abergavenny Castle. You'll also enjoy a riverside stroll along the River Usk and a visit to the delightful Linda Vista Gardens.
The route starts near the tourist information centre in Abergavenny and takes you along the River Usk on a good path which is also open to cyclists. The path then heads to Linda Vista gardens, which is a well laid out public park with a variety of plants and flowers. You then pass the ruins of the 11th century Abergavenny Castle where there is a good museum detailing the history of the castle.
Please note, only the first section of the route along the river is open to cyclists.
If you'd like to continue your walking in the area you could pick up the Monmouthshire and Brecon Canal for more waterside footpaths. View Full Details>>
Brecon to Hay-on-Wye
17 miles (28 km)
This ride follows National Cycle routes 8 and 42 from Brecon to Hay-on-Wye through the stunning Brecon Beacons National Park.
The ride takes place mostly on quiet roads though there is a traffic free section near Talgarth. The main attraction on this route are the fabulous views of the Black Mountains which lie just to the east. View Full Details>>
Garwnant
8 miles (13 km)
This walk visits the Coed Taf Fawr and a series reservoirs near Merthyr Tydfil. The visitor centre here is considered the southern gateway to the Brecon Beacons National Park. There are lots of good walking paths and mountain bike trails to try here.
The walk starts from the car park and visitor centre located at the northern end of Llwyn-on Reservoir. From here you can pick up the waymarked Taff Trail andf follow it north along the river to Cantref Reservoir. The walk then continues north to visit the pretty Beacons Reservoir. View Full Details>>
Gospel Pass
22 miles (36 km)
This cycle ride take you along the Gospel Pass, the highest road pass in Wales. View Full Details>>
Hay-on-Wye to Builth-Wells
22 miles (35 km)
This lovely waterside ride follows the River Wye and National Cycle Route 42 and 8 through Powys, with wonderful views of the Black Mountains.
You start in Hay-on-Wye following National Cycle route 42 towards Tregoyd where you join National Cycle Route 8 to Glasbury. There are then splendid views of the beautiful Wye river as you follow it north through Erwood to Builth Wells. Most of the route is on road, though there is a pleasant traffic free section along the Wye at the end of the route, taking you over the Wye bridge and into Builth Wells. View Full Details>>
Merthyr Tydfil to Brecon
25 miles (40 km)
This spectacular ride follows National Cycle Route 8 through the Brecon Beacons National Park. The scenery is truly stunning as you follow a series of traffic free paths and the Taff Trail through this beautiful region.
The ride includes a lovely stretch along the River Taff at the start before following the trail around the striking Pontsticill Reservoir, Pentwyn Reservoir and Talybont Reservoir. The final run along the Monmouthshire and Brecon canal takes you into Brecon. View Full Details>>
Monmouthshire and Brecon Canal
37 miles (60 km)
Follow the Monmouthshire and Brecon Canal from Brecon to Newport on this super waterside walking and cycling route. Walkers can enjoy the whole route along canal towpaths while cyclists can follow National Cycle Network routes 4, 47 and 49 from Newport to Pontypool. The cycle path is wide and well surfaced so it's a lovely, safe ride. The cycle section runs for about 12 miles.
The whole route runs from Brecon to Newport passing through the beautiful and dramatic scenery of the Brecon Beacons National Park. The first section runs from Brecon to Talybont-On-Usk via Pencelli. It's a 6.5 mile walk with views of the River Usk and the pretty Brynich Lock.
The canal continues to the delightful Llangynidr locks and then on to Crickhowell and Abergavenny. There's an opportunity here to visit Abergavenny Castle Meadows and Linda Vista Gardens with a small detour from the canal.
The next section runs from Abergavenny to Pontypool, passing the noteworthy Goytre Wharf, with its historic limekilns, boat hire, informative heritage centre and on site cafe.
The final section runs from Pontypool to Newport via Cwmbran. This section is open to cyclists. On the way you'll pass the noteworthy Fourteen Locks. The impressive flight of locks date from the 18th century and includes an excellent visitor centre with a wealth of information about the area. The route finishes shortly after in Newport near the castle. View Full Details>>
Mynydd Du Forest
8 miles (13 km)
This large area of woodland in the Black Mountains has miles of forest tracks suitable for walking and mountain biking. The waters of the Grwyne Fawr run through the woods so there is the option of a waterside walk to the nearby Grwyne Fawr Reservoir along the river. You can start your exercise from the Mynydd Du car park at the northern end of the woods, a few miles west of the splendid Llanthony Priory. It's situated in a nice spot at the end of a country lane just next to the river. From here you can pick up the forest trails through the western side of the woods before crossing the river at Pont Cadgwan and returning on the eastern side of the river. There's lots of attractive trees and plants and some steep climbs with great views of the surrounding hills. The riverside sections are lovely too with lots of pretty waterfalls to enjoy. View Full Details>>
Newport to Abergavenny
28 miles (45 km)
Follow National Cycle routes 47, 49, 492 and 46 from Newport to Abergavenny.
You start on the river Usk in Newport and follow National Cycle routes 47 and 49 along the river and the Monmouthshire and Brecon Canal to Cwmbran and then onto Pontypool. Here you join another traffic free section along National Cycle route 492 which takes you towards Brynmawr via Blaenavon, with splendid views of the Pontypool and Blaenavon Railway. Near Brynmawr you'll join National Cycle Route 46, with views of Cwm Clydach gorge and another run along the Monmouthshire and Brecon canal taking you to Abergavenny. View Full Details>>
Radnor Forest Ride
62 miles (100 km)
A long distance shared walking and cycle path that runs from Llanfair Waterdine on the English-Welsh border to the Brecon Beacons Visitor Centre. It will take you through the expansive area of the Radnor Forest located to the north of the Black Mountains and to the east of the Cambrian Mountains. The forest is noted for its photogenic geology and a wide variety of interesting flora and fauna.
The path follows a series of bridleways and minor country roads through some wonderful scenery including the beautiful Wye Valley and the spectacular Brecon Beacons. View Full Details>>
Taf Fechan Forest
6 miles (9 km)
Enjoy a series of beautiful waterfalls and delightful woodland trails on this walk in the Brecon Beacons National Park.
The walk begins at the Taf Fechan Forest car park near the northern end of Pentwyn Reservoir. You then head to Lower and Upper Neuadd Reservoirs on peaceful woodland trails. You'll pass along the Taf Fechan River which is dotted with a number of picturesque waterfalls. The trail then passes along the lovely Lower and Upper Neuadd Reservoirs with the imposing Pen Y Fan making a wonderful backdrop. The route returns to the car park on alternative woodland trails.
The whole of this route is designed for walkers but the eastern leg takes place on a super track which is suitable for walkers and cyclists.
The route can be extended by following the Taff Trail to the nearby Blaen y Glyn Waterfalls. View Full Details>>
Taff Trail
55 miles (88 km)
Follow the River Taff, from Cardiff to Brecon, on this fantastic waterside cycling and walking route.
You start on the River Taff in Cardiff and head along the river northwards passing the Millennium Stadium and Cardiff Castle. There are also views of the attractive riverside Bute Park and the Weir on the Taff near Maindy as you leave the centre of Cardiff. You soon come to Radyr where you will pass the splendid Forest Farm Country Park and Castle Coch (the red castle) before passing through the village of Nantgarw. The route continues along the river through Glyntaff and on to Pontypridd where you join the trackbed of a disused railway to Merthyr Tydfil. The final section runs from Merthyr to Brecon passing the beautiful Pontsticill, Pentwyn and Talybont Reservoirs. You'll also pass the beautiful Blaen y Glyn Waterfalls before joining the Monmouthshire and Brecon Canal taking you into Brecon. View Full Details>>
Talybont Reservoir
6 miles (10 km)
This circular cycling and walking route takes you around the lovely Talybont Reservoir in the Brecon Beacons National Park. The route makes use of National Cycle Route 8 and the Taff Trail to take you around the 318 acres (1.29 km2) reservoir.
You start off at the northern end of the reservoir, near the dam, where roadside parking is available. You then climb through the woodland area on the eastern side of the water, along the Taff Trail. There are splendid views over the water to the surrounding hills and beautiful waterfalls near Abercynafon at the southern end of the reservoir.
The return leg follows a country lane along the western side of the water and Talybont Forest. View Full Details>>
Usk Reservoir
5 miles (8 km)
Follow the circular cycling and walking trail around the beautiful Usk Reservoir on this route in the Brecon Beacons National Park. View Full Details>>