Lake and Reservoir Walks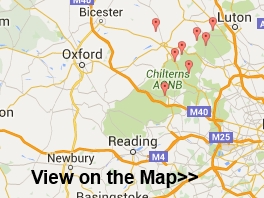 There's hundreds of lakes and reservoirs in the UK to enjoy. Many reservoirs have footpaths created by water companies for walkers to use. You'll often find well surfaced circular paths taking you around the water. They are also a haven for wildlife, attracting many water loving birds.
Please use the links below to view full route information including descriptions, elevation profiles, interactive maps and GPS downloads.
You can also view an overview map of all the routes in the using the Lake and Reservoir Walk Map
Route Name
Distance
Description
Abberton Reservoir
10 miles (16 km)
This is a circular cycle ride on the quiet roads and country lanes surrounding this large reservoir near Colchester, Essex. Abberton is the fourth largest reservoir in England with an area of nearly 5 square kilometres (1,200 acres).
The route starts at the visitor centre and takes you to Great Wigborough, Peldon and Malting Green. This route is designed for cyclists but walkers can enjoy walks from the visitor centre at the start of this route. The reservoir is excellent for bird watching with thousands of wildlfowl to look out for on the water. These include Wigeon, Teal, Mallard, Pochard, Tufted Duck, Coot and Black-headed Gull which can be spotted from the three bird hides. The visitor centre also has a wealth of information on the wildlife you can expect to see in this lovely wetlands area. View Full Details>>
Abbeystead Reservoir
2 miles (4 km)
This short circular walk takes you around Abbeystead Reservoir in the Forest of Bowland. The reservoir has an impressive curved weir and is surrounded by some beautiful countryside. View Full Details>>
Agden Reservoir
2 miles (3.5 km)
Enjoy a circular walk around this pretty reservoir on the edge of the Peak District near Sheffield. The walk starts at the village of Low Bradfield and follows a popular footpath around the water with some nice woodland trails to enjoy too. There's great views across the water to the surrounding countryside. The footpath runs for just over 2 miles on fairly flat paths so it's suitable for most abilities.
Agden is part of a series of reservoirs in the area. To extend your walk you could head to Damflask Reservoir where there is another nice circular footpath to try. Also nearby are Dale Dike Reservoir and Strines Reservoir. View Full Details>>
Alcock Tarn
2 miles (4 km)
Climb to this pretty tarn and enjoy wonderful views over Grasmere lake on this walk in the Lake District. The small tarn is very nicely positioned above Rydal and Grasmere. As such it's a popular and easily accessible climb with nearby car parks and bus stops on the A591 which runs below the site. Although it is quite a short climb the tarn is in quite a high position, reaching a height of over 1200ft or 365 metres.
The walk start from the good sized White Moss Common car park off the A591 near Rydal Water and Grasmere Lake. You can also catch the bus from nearby Ambleside or Grasmere to White Moss if you prefer. The route heads north to White Moss Common, passing Lady Wood and White Moss Tarn. You continue past Dove Cottage, through Bracken Fell Wood to Grey Crag. The final section takes you from Grey Crag to the tarn where you can stroll around the water and take in the magnificent views.
It's a good climb with tumbling streams and nice woodland trails. The route also passes close to Dove Cottage where William Wordsworth lived from 1799 to 1808. To extend your walk you could head east to Rydal Mount and Rydal Hall along the Coffin Route. Both Rydal Water and Grasmere Lake are also nearby, with waterside paths along them both.
An alternative route to the tarn is to start from the village of Grasmere and head to Dove Cottage and pick up the footpaths behind the cottage. View Full Details>>
Alton Water
7 miles (11 km)
Follow a mixture of well surfaced and unsurfaced cycling and walking trails around this large reservoir in Stutton, Ipswich. The reservoir is surrounded by lovely countryside and includes a butterfly garden, woodland, a wildflower meadow, ponds and a bird hide. It's a great place for wildlife watching. Look out for golden eye, wigeon, pochard, teal and shoveller. There is also a visitor centre at the start of the route where you can hire bikes. View Full Details>>
Alwen Trail
7 miles (12 km)
This is a circular cycling and walking trail around the delightful Alwen Reservoir in Conwy, North Wales. You will pass through forest plantations and up onto Mynydd Hiraethog where there are splendid views of the surrounding area. The route can be started at the car park at the south eastern end of the water at postcode LL21 9TT.
The route is decorated with six interpretation panels with information about local history, culture and folklore. Wildlife lovers should look out for curlew, the rare Black Grouse and Red Squirrels.
The route is well way-marked with blue posts.
To continue your reservoir walking in the area, just head east to the larger Llyn Brenig. View Full Details>>
Anglezarke Reservoir
5 miles (7.5 km)
This circular cycle and walk loop takes you around the pretty Anglezarke Reservoir near Chorley. If you're coming by train you can easily reach the reservoir from Chorley or Adlington. Parking is also available at the south eastern end of the reservoir.
The route takes you around the reservoir using a series of country lanes. There are some climbs with great views over the Rivington chain of reservoirs which includes Yarrow Reservoir, High Bullough Reservoir and the Rivington Reservoirs.
It's easy to extend your outing by heading into the nearby Rivington Country Park where there are more cycle trails.
The route below is a cycle route but the reservoir also has some lovely walking trails on the eastern side. If you park in the car park where this route starts then you can pick up a lovely waterside footpath which will take you to High Bullough reservoir. It's a lovely walk with woodland trails. You could extend it by climbing the nearby Winter Hill.
You can also climb to the nearby Healey Nab for great views over the reservoir. On the Nab there are lots of footpaths and two colour coded mountain bike trails to try in the woodland area.
Just to the north is the delightful hamlet of White Coppice with its idyllic cricket pitch and series of reservoirs. View Full Details>>
Ardingly Reservoir
5 miles (8 km)
This 198 acre reservoir and nature reserve has a lovely waterside walking path ideal for an easy stroll. The walk starts at the parking lot at the southern end of the reservoir and take you along the eastern side of the water to the village of Balcombe before returning to the start point. As a nature reserve you will pass through a variety of habitats including wetland, reedbed, deciduous woodland, hazel coppice and haymeadow. Look out for Great crested grebe and kingfishers as you make your way round the reservoir.
Our Ouse Valley Viaduct Walk also starts from the same car park. It is a short walk along the river to the impressive structure which is a highlight of the area. View Full Details>>
Ardleigh Reservoir
3 miles (5 km)
This pretty reservoir near Colchester has a nice country lane running along its northern side. You can reach the reservoir from the nearby village of Ardleigh by following Wick Lane and Lodge Lane for about a mile. The path runs right along the lake with nice views across the water to the trees lining its the edge. View Full Details>>
Arenig Fawr
6 miles (9.5 km)
This walk visits the pretty Llyn Arenig Fawr before climbing to Arenig Fawr in the Snowdonia National Park. It's a beautiful area with lovely views of the nearby Llyn Celyn and great views of the surrounding countryside and mountains.
Start the walk at the south eastern end of Llyn Celyn about half a mile east of Arenig. From here you can follow a footpath south to Llyn Arenig Fawr. The lake supplies water to the nearby town of Bala and the surrounding villages. It's a beautiful spot and generally very peaceful.
Follow the path around the lake and continue west to climb Arenig Fawr.
At the 854 m (2,802 ft) summit  you will find a trig point and a memorial to eight American aircrew who died when their Flying Fortress bomber crashed on 4 August 1943. Some of the crash wreckage is still scattered across the hillside 300 m (330 yds) from the memorial location.
There are splendid views to enjoy from the summit. On a clear day you can see Snowdon, Crib Goch, the Glyders, Tryfan and the Carneddau range. View Full Details>>
Arlington Reservoir
2 miles (3 km)
Enjoy a nice easy stroll around the pretty Arlington Reservoir on this short circular walk near Hailsham. There's parking on the western side of the reservoir and a good path running around the perimeter. The walk includes a woodland section at the start before reaching the dam where there are fabulous views across the Downs and the Long Man of Wilmington, The area is also a nature reserve and excellent for bird watching with 173 recorded bird species and a wintering population of up to 10,000 wildfowl. Look out for great crested grebe, swallow, mallard, pied wagtail and cormorants.These can best be observed from the bird hide.
The reservoir can also be easily accessed by train - get off at Berwick station and a short walk north takes you to the start of the walk.
If you'd like to continue your walking in the area then you could pick up either the Vanguard Way or the Wealdway which both run past Arlington.
About a mile to the east you will find the pretty Abbot's Wood. There's two nice waymarked walking trails to try in the bluebell woods. View Full Details>>
Avon Dam
5 miles (8 km)
This walk takes you from Shipley Bridge to the Avon Dam reservoir along the River Avon. The walk begins at the car park at Shipley Bridge about 2 miles south of the reservoir. You then pick up a well surfaced trail along the river to the Dam before continuing around the northern side of the reservoir. The walk passes Brent Moor, Dockwell Ridge, Gripper's Hill and Dean Moor. It's a lovely riverside walk with weirs, brooks and great views of the surrounding Dartmoor countryside.
The Two Moors Way runs past the northern end of the reservoir so you could pick this up to continue your walk. View Full Details>>
Backwater Reservoir
10 miles (15.5 km)
Enjoy a circular walk around this reservoir in Glen Isla, north west Angus.  For the past 30 years, the Backwater Reservoir has supplied the residents of Angus with their water. This walk takes you around the reservoir and includes two climbs to hills overlooking the water. It's a wonderfully peaceful area with the large reservoir surrounded by attractive countryside and forest.
Start the walk from the car park at the southern end of the reservoir. Then follow the footpaths along the western side of the water before climbing to Hare Cairn. At over 500m (1640ft) there is a great view from the top of the hill. The route then heads along the eastern side of the reservoir, climbing Creigh Hill before returning to the car park. From Creigh Hill there are more nice views back down to the reservoir.
The Cateran Trail runs just to the west of the reservoir, through the village of Kirkton of Glenisla. You can pick up the trail and follow it south towards Alyth.
You could also head south and visit the pretty Lintrathen Loch which is a great place for wildlife watching. View Full Details>>
Bala Lake
7 miles (12 km)
Bala Lake (or Llyn Tegid) is the largest natural lake in Wales. The area on the south side of the lake is wonderful for walkers. Footpaths climb into the hills and forests for fabulous views of the lake below.
The walk begins in Bala, at the visitor centre on the foreshore of the lake. You then follow footpaths along the lakeside before ascending to Craigy-Allor. From here the views over the lake and surrounding mountains are splendid. The route then descends through forest and countryside to Llanuwchllyn station. From here you can catch the Bala Lake railway back to Bala. The narrow gauge steam train runs along the southern end of the lake. It's a lovely journey with fine views of the lake and Arenig Fawr, Aran Benllyn and Aran Fawddw mountains.
To continue your walking in the area you could climb Aran Fawddwy.
The walk starts from the village of Llanuwchllyn near the southern end of the lake.
You could also head to the nearby Llyn Celyn where there's more lovely scenery and walks to try. View Full Details>>
Balderhead Blackton and Hury Reservoirs
5 miles (7.5 km)
This walk visits a series of picturesque reservoirs in Baldersdale, on the east side of the Pennines. The walk starts at the parking area at the eastern end of Balderhead Reservoir where there are wonderful views over the water to the surrounding countryside. You then head around Blackton Reservoir to the western end of Hury Reservoir, before returning to Balderhead via the Pennine Way. It's a fairly easy walk with some waterside sections and wonderful views of the beautiful Baldersdale. The area around Blackton Reservoir is a nature reserve so look out for a variety of wildlife on your walk. View Full Details>>
Barcombe Mills
2 miles (4 km)
This delightful area of East Sussex has riverside trails, a small reservoir and lovely countryside views. It's located just to the south east of the village of Barcombe Cross in the Lewes District. You could follow footpaths from the village to the site but this walk starts from the Barcombe Mills car park, just to the south of the reservoir. From here you can easily pick up the trails heading between the River Ouse and Barcombe Reservoir. It's a lovely path, with a number of weirs, little wooden bridges, attractive waterside woodland and nice countryside views. Keep following the river north until you reach the Anchor Inn. The pub is a great place to stop for refreshments with its riverside beer garden and picturesque setting. You can also hire boats from this location.
After enjoying a drink in the pub the walk returns on footpaths through the countryside on the western side of the river.
The area is also a nature reserve so look out for wildlife including moorhen, mallard, mute swan, greylag goose, rabbit, barnacle goose, Canada goose, robin, blue tit, herring gull and grey wagtail.
To extend the walk you can continue north along the Sussex Ouse Valley Way to the little village of Isfield. Here you can pick up the splendid Lavender Line heritage railway from Isfield Station.
If you follow the river path south it will take you all the way into Lewes where you can visit the South Downs and Southerham Nature Reserve and enjoy a climb to Mount Caburn. There's great views and lots of flora and fauna to enjoy here.
Just to the west of this walk there is a permissive bridleway along the disused trackbed of the railway to Anchor Lane. This is a good options for cyclists wishing to explore the area. View Full Details>>
Bartley Reservoir
1 miles (1.5 km)
Enjoy an easy stroll along this pretty reservoir in Bartley Green, Birmingham. It's a lovely spot with sailboats on the water, views to the city and lots of birdlife to look out for. The reservoir is known as the place where Bill Oddie did much of his early birdwatching.
To extend your walk you could visit Senneleys Park or head south to Frankley Reservoir. Both of these sites are very close by.
Heading south west will take you up to Frankley Beeches where there's a nice viewpoint and some woodland trails. View Full Details>>
Bassenthwaite Lake
15 miles (24 km)
This walk takes you to the lovely Bassenthwaite Lake from Keswick in the Lake District. It makes use of the Allerdale Ramble so the path is generally well defined and way-marked. You start off in the popular town of Keswick and soon pick up the River Derwent where you can enjoy a long riverside section to Thornthwaite Forest. You then follow peaceful woodland trails through Dodd Wood before another waterside section along Bassenthwaite Lake. You return through the forest and then on to Applethwaite and Milbeck before returning to Keswick. There are fabulous views of Skiddaw to enjoy all along the walk. View Full Details>>
Beacons Reservoir
2 miles (3 km)
Enjoy a lovely stroll around this pretty reservoir in the fantastic Brecon Beacons. The nearby mountains of Pen Y Fan and Corn Du make a simply stunning backdrop to the walk. The walk also includes woodland sections on the western side of the reservoir and several waterside sections.
If you're looking for a more challenging walk you could climb Pen Y Fan. The start point for this walk is near the northern end of the reservoir. This walk also makes use of the Brecon Beacons Way so you could pick this up and head deeper into this beautiful national park. View Full Details>>
Belmont Reservoir
2 miles (4 km)
This walk visits Ward's Reservoir and Belmont Reservoir on the West Pennine Moors.
Starts the walk from the car park on Rivington Road just to the west of the village of Belmont. From here you can pick up footpaths heading east around the pretty Ward's Reservoir before picking up trails across the moors to Belmont Reservoir. It's a very scenic area with splendid moorland scenery and views to the surrounding Pennine Hills. View Full Details>>
Belvide Reservoir
4 miles (7 km)
Enjoy a circular walk around Belvide Reservoir in South Staffordshire on this easy route. The walk makes use of country lanes, public footpaths and a section of the Shropshire Union Canal to explore the countryside surrounding the reservoir. You can also apply for a permit to visit the area directly next to the reservoir. It's a great place for bird watching with bittern, goldeneye, pochard, shoveller and tufted duck to look out for on the water. Contact permits@westmidlandbirdclub.org.uk to apply for a permit which will also give access to the reserve car park and bird hides.
The walk starts from the nearby village of Brewood, located just to the south of the site. From here you can pick up the Shropshire Union Canal and follow it north towards Shutt Green and the reservoir. Other public trails then take you through the countryside to the west of the lake before returning to the canal at Lapley Wood Farm. You can then follow the towpath back into Brewood.
To extend your walk you could follow the canal south into Wolverhampton or north towards Gnossal Heath. The long distance Staffordshire Way also passes through the area so this is another good option. View Full Details>>
Ben Crom Reservoir
2 miles (4 km)
Enjoy a short hike above this pretty reservoir in the Mourne Mountains. The reservoir was constructed between 1953 and 1957 and supplies water for County Down, the surrounding counties and most of Belfast.
Start the walk from the reservoir wall at the southern end. You can catch shuttle busses to here from the Silent Valley. From the top of the wall there are wonderful views to Silent Valley, Slievenaglogh Mountain and Ben Crom Mountain. You can then follow a path east to climb to a fine viewpoint over the water. The path will then lead you up to the pretty Blue Lough before descending back down to the reservoir. View Full Details>>
Bewl Water
12 miles (20 km)
This is a walking and cycling route around the beautiful Bewl Water reservoir near Lamberhurst. The route runs alongside the reservoir for most of the way though there is an inland section on quiet country lanes around Tolhurst. It runs for about 12.5 miles with great views of the High Weald AONB.
Bike hire is available during the summer months from the Boat House Bistro.
The area is also great for wildlife watching with Goldcrests, Long Tailed Tits, Wagtails, Skylarks and Lapwings in the woodland. Also look out for Kingfishers, Herons and the Great Crested Grebe on the water.
Please note the route is not always open for cyclists during the winter months - please check the Bewl Water website before setting off. View Full Details>>
Bittell Reservoirs
4 miles (6 km)
This walk visits the Upper and Lower Bittell Reservoirs in Barnt Green, near Birmingham. There's much to enjoy with countryside views and lots of birdlife to look out for on the water.
The walk starts from Barnt Green train station and follows footpaths through the countryside to Lower Bittell Reservoir. Tracks take you along the western side of the water to the Upper reservoir, with views of the River Arrow as you go. You can then pick up a section of the North Worcestershire Path along the northern end. View Full Details>>
Black Moss Reservoir
2 miles (3 km)
Enjoy a waterside walk around these two reservoirs near the Lancashire village of Barley. There's lovely views across the water to the Forest of Bowland countryside and lots of water loving wildlife to see too. Look out for Tufted duck, Common goldeneye and Eurasian curlew as you make your way through the area.
You can start your walk from the car park in Barley, about half a mile from the reservoirs. Follow footpaths north east and you will soon reach the lower reservoir where there's a nice trail running around the water.
During the walk you can enjoy splendid views towards Pendle Hill. You can extend your walk by following the Pendle Way to the hill summit for great views back down to the reservoirs. View Full Details>>
Blackbrook Reservoir
3 miles (5 km)
This short walk visits Blackbrook Reservoir near Coalville in Leicestershire. There are walking trails on the southern and northern ends of the water with pockets of woodland and nice views of the surrounding countryside. You can look out for wildlife such as Mandrin ducks on the way.
The Ivanhoe Way long distance footpath runs through Whitwick and Thringstone so you can pick up this path to extend your walk. You could follow the trail through Cademan Wood and the historic Grace Dieu Priory just to the west of the reservoir.
If you follow the trail south you can visit Thornton Reservoir which has nice footpaths along the water. View Full Details>>
Blackmoorfoot Reservoir
2 miles (3 km)
This short walk visits Blackmoorfoot Reservoir in Huddersfield. View Full Details>>
Blagdon Lake
1 miles (1.5 km)
Along the northern end of this large lake you'll find a lovely footpath running along the lake shore and through the lakeside woodland. On open days you can also visit the Discovery Wood where you can see roe deer, badgers, foxes and otters. There are nesting boxes for owls, tits and kestrels too. On the nature trail there are wildflower meadows with Green winged orchid, knapweeds, white ox-eye daisies and pink devils bit.
There's also the Blagdon Pumping Station and Visitor Centre with science and environment exhibits, a picnic area and views of the impressive dam.
You could also start your walk from the village of Blagdon and pick up a footpath heading east from the village to the lake. This trail will take you past Holt Farm to the southern edge of the lake. You can enjoy a long circular walk around the lake using country lanes and other public footpaths.
If you would like to continue your walking in the area then you could head to the nearby Chew Valley Lake where there is a lovely circular nature trail to try. You could follow the waymarked Two Rivers Way east to visit the lake and the attractive village of Chew Magna. View Full Details>>
Blashford Lakes
5 miles (8.5 km)
This walk takes you around Blashford Lakes Nature Reserve and Ibsley Water on the edge of the New Forest. There are good surfaced footpaths to follow around several lakes with the Avon Valley Path also running through the site. You can stop and use won of the many bird hides to look out for woodpecker, nuthatch, grey heron, great crested grebe, coot and sand martin.  Adder, grass snake and kingfisher can be seen in the summer months. There are good facilities with a visitor centre and car park.
If you would like to extend your walk you could continue along the Avon Valley Path towards the pretty village of Ibsley or head east, on any number of footpaths, into the New Forest. Just to the east of the reserve you will find the expansive Rockford and Ibsley Commons where there are miles of heathland and woodland trails. View Full Details>>
Blea Tarn
2 miles (3 km)
This is a nice easy walk around the lovely Blea Tarn near Eltwerwater in the Lake District National Park. There are terrific views of Lingmoor, Pike of Blisco and the other surrounding Langdale fells. The tarn is very picturesque and popular with photographers. Langdale Pikes make a splendid backdrop, while the shores are lined with beautiful alpine flowers in the spring and summer.  View Full Details>>
Blithfield Reservoir
1 miles (2 km)
This large reservoir in the Blithe Valley has three nice colour coded walking trails to try. The blue route shown below starts from the free car park towards the northern end of the lake. It's a short circular walk taking you through the broadleaf and coniferous woodland. The route is accessible and includes a bird hide where you can look out for a wide variety of birds.
There are also two longer walks to try. The red route includes woodland trails, reservoir views and a boardwalk through wetland with various interesting plants and wildflowers to look out for. The yellow route is the longest and takes you through a wildflower meadow and Stansley Wood where there are bluebells in the spring.
Another nice walk along the reservoir can be found at Watery Lane on the eastern side of the water just below the B5013. This takes you right along the water and is suitable for cyclists.
You can see all the three routes marked out on the open street view map link below.
The Staffordshire Way runs past the southern end of the reservoir so there is scope for continuing your walk along this long distance path. If you follow it west you can pick up the Trent and Mersey Canal and head to Shugborough Park near Great Haywood and Little Haywood. Here you will find the 900 acre Shugborough Estate with its mansion house and delightful gardens. View Full Details>>
Blue Pool Dorset
2 miles (3 km)
This extraordinary lake in Dorset is located near Wareham and Corfe Castle. Particles of clay in the water diffract reflected light, meaning the pool changes colour regularly. At any time it could be a 'cloudy' grey, green, or more typically a beautiful turquoise. Surrounding the lake are a number of sandy walking paths and peaceful woodland trails. Steps take you to a vantage point where you get great views of the pool and the surrounding Purbeck Hills. The Blue Pool is also a nature reserve. Look out for the Dartford warbler, nightjar, Silka deer, squirrels, rabbits and badgers. The site also contains a Giftshop, Museum, Tea-house and Plant Centre.
The Purbeck Way runs past the site so you could pick this up if you would like to continue your walk. If you head south east along the trail you will soon come to Corfe Castle where you can visit the fascinating castle ruins and enjoy a climb across Corfe Common. The delightful Arne Nature Reserve is also nearby so this is another good option. View Full Details>>
Boddington Reservoir
2 miles (2.5 km)
Enjoy a peaceful walk around this pretty reservoir near Banbury.
There's a car park at the northern end of the water where you can start your walk. It's less than a mile east of Upper Boddington and also very close to the village of Byfield. You could easily start the walk from there if you prefer. A footpath then leads you around the reservoir to the smaller Byfield Reservoir on the eastern side of Boddington Reservoir. Around here there is some woodland and footpaths heading east to Byfield.
As you make your way round the water there are lovely views of the surrounding Northamptonshire countryside and lots of wildlife to see. Look out for ducks, green woodpeckers and dragonflies as you make your way along the 1.5 mile trail. You should also see lots of fishermen as it is a great location for carp fishing.
The site is located a few miles north of Chipping Warden where you can pick up the Macmillan Way long distance trail. This links with the Oxford Canal Walk where you can further explore the Cherwell Valley and head towards Banbury. View Full Details>>
Bodenham Lake
1 miles (1.5 km)
This walk takes you along the peaceful Bodenham Lake in Herefordshire. The creation of this picturesque wildlife site was funded by the National Lottery Heritage Fund and the European Regional Development Fund. It won the Canal and Rivers Trust Living Waterways Award in 2019. View Full Details>>
Booth Wood Reservoir
2 miles (4 km)
This pretty reservoir in Ripponden has nice footpaths climbing above the water. You can park at the Booth Wood Reservoir car park at the eastern end of the water, off Oldham Road. Then follow the public footpath above the reservoir's northern side, taking you through some nice Calderdale countryside. The path runs west, passing Rishworth Lodge and then down to the water. You could continue west to visit Green Withens Reservoir and then climb to the wonderful viewpoint on Blackstone Edge.
Booth Wood is located just to the south of Rishworth and Ripponden. To continue your waterside walking you can visit the nearby Scammonden Reservoir, Deanhead Reservoir, Ryburn Reservoir and Baitings Reservoir. View Full Details>>
Bosley Reservoir
3 miles (5.5 km)
This reservoir in the Cheshire village of Bosley has a nice waterside walking trail running along it's southern and eastern shore. The village has a church dating from the early 15th century with a delightful wildlife garden. It's a short walk from the village to the reservoir with splendid views of the beautiful countryside and rolling hills of the Cheshire Plain. The reservoir also includes a grade II listed horseshoe arch bridge and a valve house built in 1831.
You can start the walk from the little village and head south on the pavement of the A523. You pass Chaff Hall before picking up the footpath to take you across farmland to the reservoir.
Alternatively there is roadside parking on Smithy Lane at the southern end of the water so you could drive straight there. You can see this on the google street view link below.
You can extend your walk by climbing north east towards Sutton Common and Croker Hill for fabulous views back down to the reservoir. These paths head north east from the northern point of the water.
To extend your walking in the area you could head half a mile west from Bosley and pick up the Cheshire Ring Canal Walk. This will take you along the towpath of the Macclesfield Canal to the splendid Bosley Locks which are well worth a visit.
A couple of miles to the south west you can enjoy a climb to the Bosley Cloud and enjoy fabulous views over the area. View Full Details>>
Bough Beech Reservoir
1 miles (2 km)
This large reservoir near Sevenoaks includes a nature reserve with nice footpaths at its northern end. It's a nice place for an easy stroll with plenty of birds to look out for from the bird hides and viewpoints.
Park at the visitor centre at Winkhurst Green to start your walk. Then pick up the footpaths heading south along the western side of the reservoir. There's pockets of woodland, fields and nice views across the water. The woodland areas are lovely in the spring when they are covered in bluebells.
The area is a great place for wildlife watching so make sure you bring your binoculars. Look out for Mandarin Duck, Great Crested Grebe, Little Egret, Common Tern, Little Ringed Plover and Grey Heron on the water.
After your walk you can enjoy refreshments at the visitor centre. You'll also find interesting displays and exhibitions here.
Hever Castle is located just to the south. It's a nice place to continue your walking in the area with lakes and woodland surrounding the castle. Around here you can also pick up the Eden Valley Walk and follow it to the lovely Penshurst Place.
Just to the north of the water you can visit Toys Hill and enjoy great views on the Greensand Ridge.
Another great place for wildlife is the Sevenoaks Wildlife Reserve. The site covers 71 hectares (175 acres) and includes several lakes, ponds, reedbed and woodlands. View Full Details>>
Brent Reservoir
1 miles (1.2 km)
Brent Reservoir and the Wesh Harp Open space space is a popular place for walkers and cyclists. A traffic free path runs long the northern shore of this large lake with views across the water and woodland trails. It's a fine place for bird watching with two bird hides and visitors which include great crested grebe, gadwall, shoveler, common pochard, tufted duck and common tern.  There's also the Welsh Harp Environmental Education Centre which is a 15 acre woodland site where children can have a hands-on experience with nature.
If you'd like to extend your walk you could pick up the Capital Ring walking route and follow it west to the nearby Fryent Country Park. View Full Details>>
Broomhead Reservoir
2 miles (3.2 km)
Enjoy an easy circular walk around this reservoir in South Yorkshire's Ewden Valley near Stocksbridge. There's a nice footpath running around the perimeter of the water for just over 2 miles. You can enjoy excellent views across the water to the Peak District countryside and woodland.
Start the walk from the small parking area on the southern side of the water. It's located just off New Road near Fox Hill Wood. From here you can pick up the signed footpath to take you around the lake.
The reservoir is located a short walk from More Hall Reservoir so you can easily extend your walk here.
Also nearby is Wharncliffe Woods and Grenoside Woods where you can pick up the long distance Trans Pennine Trail. View Full Details>>
Brothers Water
2 miles (3.5 km)
This small lake next to Hartsop village is perfect for a peaceful walk away from the Lake District's hot spots. Brothers Water lies at the northern end of the Kirkstone Pass, giving fabulous views on the descent towards Patterdale. You start off at the car park at the northern end of the lake and follow the footpath around the lake which includes a gentle climb to Hartsop Hall. It's about a 2 mile walk which should suit most abilities.
If you'd like to continue your walking in the area then you could climb up to Angle Tarn and Hayeswater which can be easily reached from Hartsop. View Full Details>>
Burnhope Reservoir
2 miles (4 km)
Enjoy a peaceful circular walk around this reservoir in Weardale. There's a parking area at the south eastern tip of the water where you can start your walk. Follow the trails around the reservoir where there are some woodland trails and lakeside paths to enjoy. It's a very quiet place with a series of picnic tables where you can stop to enjoy the lovely scenery of the North Pennines AONB. View Full Details>>
Burrator Reservoir
4 miles (6.5 km)
This circular walk explores the area surrounding this attractive reservoir in Dartmoor. It's a place well worth exploring on foot or by bike. As well as waterside paths along the reservoir there are miles of lovely woodland trails, brooks, streams and waterfalls in the surrounding area. You'll also pass a number of rugged Dartmoor Tors and the River Meavy at the western end of the reservoir.
This route starts at the Nosworthy Bridge car park at the eastern end of the reservoir and heads to the dam along the trail at the southern side of the water. You'll pass mixed woodland and Sheeps Tor - one of Dartmoor's most imposing tors. The route then passes through the mixed woodland on the northern side of the reservoir, passing Peek Hill, Leather Tor and Sharpitor. The final section takes you into Norsworthy Woods to Leather Tor Bridge and then back to Nosworthy Bridge.  Look out for Dartmoor ponies on your way through this lovely area.
The Devonport Leat runs into the reservoir and makes for a nice extension to the route. The leat was constructed in the 1790s to carry fresh drinking water from the high ground of Dartmoor to the expanding dockyards at Plymouth Dock. Footpaths will take you through woodland north of the reservoir to the aqueduct of the River Meavy on Walkhampton Common.
If you enjoy this route then you could head to the nearby Plymbridge Woods for a great trail running along a disused railtrack.
You can also enjoy great views back down to the water on the climb to Sheepstor. The walk to the summit starts from the same car park, taking you up to Yellowmead Down on the eastern side of the reservoir.
Burrator Reservoir is located near to Yelverton and Tavistock. View Full Details>>
Butterley Reservoir
5 miles (8 km)
This walk uses part of the Kirklees Way to visit three pretty reservoirs on the splendid Marsden Moor Estate in the Peak District.
The walk starts from the large village of Marsden near Huddersfield. It sits at the confluence of the River Colne and the Wessenden Brook and has an interesting milling history as a major centre for the production of cloth. You can easily pick up the Kirklees Way at Marsden train station and follow it south to Butterley Reservoir. The trail continues to Blakeley Reservoir and Wessenden Reservoir with lovely views over the Wessenden Valley. You can extend the walk by continuing along the Pennine Way to the nearby Digley Reservoir. If you head west you will soon come to Swellands Reservoir and Black Moss Reservoir.
The Huddersfield Narrow Canal also runs through Marsden so you can pick this up and head towards Huddersfield or Greater Manchester. View Full Details>>
Buttermere
4 miles (7 km)
This is a fine circular walk around the beautiful Buttermere lake in the Lake District National Park. The lake has a delightful walking path running along most of the shoreline making for an idyllic waterside stroll. It's one the most popular and scenic areas of the Lake District with the lake surrounded by several fells. Look out for the High Stile range to the south west, Robinson to the north east, Fleetwith Pike and Haystacks to the south east and Grasmoor to the north west.
You start off in the pretty village of Buttermere which takes its name from the lake. The village contains several Grade II listed farmhouses and barns dating from the 16th and 17th centuries.
It's a short stroll south from the village centre to the lake. You then pick up the shoreline trail passing through a rock tunnel beneath Hassness on the way round. The fells of Fleetwith Pike and Haystacks make a tremendous backdrop to the walk. View Full Details>>
Caldecotte Lake
2 miles (2.5 km)
Enjoy and easy cycle or walk around this pretty lake in Milton Keynes. A lovely waterside path runs around the perimeter of the lake so it's perfect for families. There's a free trim trail with outdoor gym equipment and a table tennis table. There is also an excellent pub called the Caldecotte Arms where you can pick up a bite to eat. Walton Park and lake are right next to Caldecotte Lake so you can easily extend your outing there.
The site includes two bird hides where you can look out for a variety of birds on the water. Waterfowl, dragonflies and damselflies are regular visitors to the lake.
Caldecotte is located on the Grand Union Canal - you could pick this up and head a couple of miles north to the super Willen Lake where you will find more waterside walking and cycling. View Full Details>>
Calf Hey Reservoir
2 miles (2.5 km)
The attractive area of Haslingden Grane includes some nice walking trails around Calf Hey Reservoir and through the adjacent woodland. There's a car park off Calf Hey Road at the north eastern end of reservoir. From here you can pick up public footpaths around the water and through the surrounding woodland.
The Rossendale Way long distance trail runs through the area so you could pick this up to extend your walk. You can pick it up and head east towards Ogden and Holden Wood Reservoir.
You could also climb south from the reservoir to Musbery Heights where there are splendid views back down to the water. View Full Details>>
Cameron Reservoir
2 miles (3.5 km)
This lovely reservoir in Fife has a nice 2 mile footpath running around the perimeter. You can park at the eastern side of the water, just off the A915 and then pick up the trail. There's splendid views across the water, some nice woodland sections and lots of wildfowl to look out for.
The site is located near St Andrews and just a couple of miles south of Craigtoun Country Park. You can extend your walking here and visit the park's ruined temple, nature trail, Italian garden, greenhouses and formal gardens. View Full Details>>
Cannop Ponds
1 miles (2 km)
These two large ponds in the Forest of Dean are a lovely spot for an easy afternoon stroll. It's a nice gentle circular walk of just over a mile on good footpaths with lovely scenery and wildlife to enjoy.
You can start the walk from the car park on the New Road, next to the northern pond. Then pick up the waymarked trail which heads between the ponds and then south along the pretty Cannop Brook to the other ponds. Look out for Mandarin ducks, reed warblers and a pair of nesting mute swans on the water. There's also lots of interesting plants with common spotted-orchid, marsh pennywort, common valerian, skullcap and creeping jenny adding to the area's charm. View Full Details>>
Carr Mill Dam
2 miles (3.2 km)
Enjoy a circular walk around Carr Mill Dam on this easy walk in St Helens. View Full Details>>
Carron Valley Reservoir
2 miles (4 km)
Enjoy a lovely woodland trail along Carron Valley Reservoir on this easy walk near Stirling. The walk is known as the Loch Shore Trail and takes place on good waymarked paths, with a short boardwalk section at the start. There's lovely views across the large reservoir, pretty little woodland burns and lots of wildlife to look out for on the water. Keep your eyes peeled for Crested Grebe, Golden Eye, Tufted Duck and Osprey as you make your way along the trail. In the woods you may also see red deer, red squirrel and even the elusive pine marten.
The walk starts from the car park at the eastern end of the water. From here you can directly pick up the trail heading west along the reservoir. It will take you past the play areas to a lovely viewpoint overlooking the water. There's also picnic sites and a cafe near the car park for refreshments.
To continue your walking in the beautiful Carron Valley, you can enjoy a more challenging climb on the Meikle Bin Trail which starts from the car park at the northern end of the reservoir. View Full Details>>
Carsington Water
7 miles (12 km)
This route follows the circular cycling and walking trail around Carsington Water in Ashbourne, Derbyshire. The trail starts at the excellent visitor centre where cycle hire is available. It includes long shoreline sections and several woodland sections with great views of the surrounding countryside. The route runs for just over 7 miles on a fairly flat path so it's suitable for most abilities.
The lake is also a great place for birdwatching. Look out for little owl, little grebe, great northern diver, Eurasian oystercatcher, common tern and breeding common redshank.
If you enjoy this route then you could head to the nearby Ogston Reservoir where there are more fantastic bird watching opportunities.
The Pennine Bridleway and Midshires Way long distance trails run just to the north of the site. You can pick up these trails to extend your walking around Wirksworth. The town is a good base for walkers with the High Peak Trail and the Black Rocks near Cromford to visit.
Just to the north of the site you will find Middleton Top. There's an excellent visitor centre here and fine views back down to the reservoir from the hill top. View Full Details>>
Castleshaw Reservoir
2 miles (3 km)
These two reservoirs in Oldham have some nice walking trails to try. It's a beautiful setting with the Upper and Lower reservoirs surrounded by some lovely Pennine scenery.
You can start the walk from the Castleshaw Centre public car park on Waterworks Road, Delph. It's located at the southern tip of the lower reservoir. From here you can pick up paths along the lower reservoir before another footpath takes you around the upper reservoir. It makes for a nice circular walk with good views across the water for the duration of the route. On the eastern side of the lakes you could also explore the ancient remains of the Castleshaw Roman Fort.
To extend your walking in the area you can pick up the Pennine Bridleway and further explore Saddleworth Moor and Delph Heights. You could follow the long distance trail north and head to the nearby Dowry and Readycon Dean Reservoirs for example.
The Oldham Way, Crompton Circuit and Rochdale Way also run through the area. They're all good options for reaching several of the other reservoirs dotted around this area of the Pennines. This includes Ogden and Piethorne Reservoirs located just 2.5 miles north west of Cattleshaw.
The reservoir sits on the edge of the Marsden Moor Estate where there are some splendid walking trails. View Full Details>>
Catcleugh Reservoir
6 miles (9.5 km)
This walk takes you along Catcleugh Reservoir before climbing to Girdle Fell for great views over the Northumberland National Park.
The reservoir is located just off the A68 road near Byrness. There's a nice path leading south off the A68 which you can follow along the water. It's a lovely area with the reservoir surrounded by attractive countryside, heather, grassland and a mixture of native and conifer woodlands. It's also great for wildlife spotting with the higher moorland area a breeding ground for golden plover and dunlin. You may also see birds of prey such as buzzards, ospreys and occasionally a golden eagle.  Other wildlife to look out for includes otter, red squirrel, badger and roe deer.
After passing the southern side of the water the path then climbs past Castle Crag Forest to Girdle Fell. From here there are wonderful views back down to the reservoir.
The reservoir is located in Kielder Forest where you can enjoy miles of great cycling and walking trails. Just a few miles to the south you can visit Kielder Water and try the Kielder Forest Lakeside Way.
The climb to Deadwater Fell is also just a few miles to the west. From here there are more great views to the Lake District and the Scottish Hills. View Full Details>>
Cheddar Reservoir
2 miles (3.4 km)
Follow the waterside path around this reservoir on this easy circular walk in Somerset. There is a good footpath running around the perimeter with parking available at the south eastern end. It's a lovely spot with sailboats on the water and beautiful countryside and woodland surrounding the water. It's about two miles around the reservoir so it makes for a nice afternoon stroll.
It's easy to extend your walking in the area with the spectacular Cheddar Gorge and the delightful Strawberry Line route nearby.
Just to the west of the reservoir you can climb across Wavering Down on the West Mendip Way and visit the beautiful Crook Peak. From here you can enjoy wonderful views towards the coast and into Wales. View Full Details>>
Chellow Dene Reservoir
2 miles (2.5 km)
Visit this lovely beauty spot on the outskirts of Bradford on this easy circular walk in West Yorkshire. The area includes a peaceful wooded valley with two reservoirs and lots of interesting flora and fauna to look out for.
There's a car park at the eastern end of the woods, off Haworth Road. From here you can pick up nice woodland footpaths along a pretty beck to the two reservoirs. The site includes a wetland area with a series of ponds. Here you can look out for interesting flora and fauna such as freshwater shrimp, dragonflies, the common snail, frogs, toads, sticklebacks, and flowers such as purple loosestrife. Also look out for herons on the reservoirs and owls in the woodland area.
The site is located just a few miles south of Shipley which is a great place to extend your walking. Here you will find the fascinating model village of Saltaire, waterside walks along the Leeds and Liverpool Canal and the wonderful Shipley Glen.
A couple of miles to the south you can pick up the long distance Bronte Way and further explore Bronte Country. View Full Details>>
Chelmarsh Reservoir
4 miles (7 km)
This circular walk takes you around the pretty Chelmarsh Reservoir in the Severn Valley. On the way you'll enjoy views of the River Severn and visit the little village of Chelmarsh.
The walk starts from Hampton Railway station on the Severn Valley Railway. You can catch the fine heritage steam trains from Bewdley or Bridgnorth. From the station it is a short walk to the reservoir using a section of the Jack Mytton Way long distance footpath. Follow the waymarked trail north and it will take you around the northern part of the reservoir and into Chelmarsh. View Full Details>>
Chew Reservoir
6 miles (9.5 km)
Visit this pretty reservoir in the Peak District and enjoy great views over Saddleworth Moor on this walk near Mossley.
You can start your walk from the Dovestone Reservoir car park and follow the Oldham Way over the Chew Hills to reach the reservoir. It's about a 3 mile walk to the reservoir, passing along Dovestone Reservoir and its adjacent woodland before the climb to Chew Reservoir. It's quite a big climb with the reservoir located in an elevated position some 1,600 feet (488 m) above sea level. From the high points there are fine views over the surrounding moorland and hills. The paths are generally good with part of the walk following the surfaced Chew Road and the pretty Chew Brook. When you reach the reservoir you can follow a footpath along the southern side of the water.
To extend your walk you could continue towards Laddow Moss where you can pick up the Pennine Way and follow it to the nearby Torside Reservoir. View Full Details>>
Chew Valley Lake
1 miles (1.2 km)
This walk follows the delightful nature trail which runs along the eastern side of this large lake in Chew Stoke. The trail is well surfaced and offers great views across the lake towards Denny Island, a nesting site for Great Crested Grebe, Tufted Duck and Canada Geese. You will also pass the reed beds where you can look out for Reed Bunting and in the summer, enjoy the purple flowers of March Woundwort.
The trail includes an area of woodland with Sweet Chestnut, Beech and Sycamore trees. Look out for Coal Tits, Chaffinches and the brown Tree Creeper in this area. There's also a pond, a wildflower meadow and wonderful views across the lake towards the Mendip Hills. After your walk you can enjoy refreshments in the lakeside cafe.
The lake is located just south of Chew Magna and has a car park at the start of this route. You can easily reach the lake from the village by following our Chew Magna Circular Walk which visits the River Chew and Knowle Hill before descending to the lakeside. The Two Rivers Way walking route runs past the lake too so you could pick this up to extend your walk. Heading west takes you towards Buttcombe where you can visit the lovely Blagdon Lake with more nice nature trails to try. You can also pick up the Three Peaks Walk on the eastern side of the water at Hollow Brook. This lovely long distance trail will take you further into the Chew Valley where you could visit High Littleton and Greyfield Woods. View Full Details>>
Chipstead Lake
2 miles (3 km)
Enjoy a walk along this pretty lake in Sevenoaks. The walk takes you along the eastern and northern side of the water using part of the Darent Valley Path. Parking is available at the south eastern corner of the lake.
The Sevenoaks Wildlife Reserve is just to the east and has more nice footpaths along several lakes. View Full Details>>
Chorlton Water Park
1 miles (1.5 km)
Enjoy a walk or cycle around this large lake and nature reserve in Manchester. The well maintained trail runs for about a mile around the water. It's a nice easy cycle ride for families or an easy stroll. Look out for lots of birdlife on the water such as kingfisher, herons, geese and ducks. Facilties include a car parking area at the end of Maitland Avenue, toilets and an ice cream van in the summer months.
The park is located right next to the River Mersey so you can continue your exercise along the river. National Cycle Route 62 runs through the park and continues along the Trans Pennine Trail to the nearby Sale Water Park.
Also nearby is the lovely Wythenshawe Park. It's only about a mile south of Chorlton and has miles of walking trails with wildflower meadows, pretty gardens, herbaceous borders, woodland and grassland. View Full Details>>
Circular Walk around Coniston
16 miles (25.7 km)
A 16 mile circuit around the beautiful Coniston Lake in the Lake Disctrict National Park. The walk makes use of the Cumbria Way long distance trail on the western side of the lake before returning to the village through Grizedale Forest on the eastern side.
The walk starts in the village of Coniston, next to the main car park in the village centre. From here you can directly pick up the Cumbria Way to take you to the lakeside. The path runs south through Bowmanstead, Coniston Hall Park and Torver Common Wood.
At Torver Back Common the route climbs away from the lake to Beacon Fell where you will find the lovely Beacon Tarn. It's a delightful spot with the tranquil waters of the tarn and great views to the Coniston Fells, Coniston Water and Morecambe Bay.
From Beacon Fell you descend to Greenholme Farm, following the pretty Greenholme Beck to Water Yeat at the southern end of the water. Here you turn north, passing High Nibthwaite before climbing to Grass Holme, Selside and Parkamoor where there are splendid views down to the lake.
The route then descends from Parkamoor to Grizedale Forest where you follow a series of woodland trails past Brantwood to High Water Head at the northern end of the lake. The final section takes you to Waterhead Pier where there's a lovely lakeside cafe for refreshments. You then follow Lake Road back into the village centre and the car park. View Full Details>>
Claerwen Reservoir
11 miles (18 km)
Enjoy a cycle or walk along this large reservoir in the Cambrian Mountains. There is a good track running along the northern shore of the lake which makes for a nice traffic free cycle or walk. It runs for about 6 miles starting at the Claerwen Dam car park. There are lovely views across the water to the surrounding hills and countryside.
If you would like to extend your exercise in the area then you could visit the other reservoirs in the Elan Valley by heading south along the River Claerwen to Caban Coch Reservoir where you can pick up the cycling and walking trails. You could also try the Teifi Pools Walk which starts from the nearby Strata Florida Abbey near Pontrhydfendigaid. View Full Details>>
Clatworthy Reservoir
5 miles (8 km)
Enjoy a walk around this pretty reservoir in the Brendon Hills on the edge of the Exmoor National Park. There's lovely grassy footpaths running alongside the water with splendid views of the surrounding hills, countryside and woodland. You can park at the car park at the eastern side of the reservoir near to the dam. Then pick up the trails around the perimeter of the water. It's about a 5 mile (8km) walk around the whole reservoir or you can try a shorter nature trail through Clatworthy Wood. Here you'll find beech, oaks, silver birch and rowan trees and some pretty streams. Look out for red deer, roe deer and badgers in this area and geese, grebes and swans on the water.
Just to the south of the reservoir you can pick up the West Deane Way long distance trail near Wiveliscombe. Here you can extend your walk by following the trail south along the River Tone towards Ashbrittle and Tracebridge.
A few miles to the west you can enjoy more lakeside cycling and walking trails at the larger Wimbleball Lake.
Just to the north you can pick up the Samaritans Way South West and explore the Brendon Hills and Combe Sydenham Country Park. View Full Details>>
Clowbridge Reservoir
2 miles (3 km)
Enjoy a circular walk around this pretty reservoir near Burnley. There are good footpaths taking you through the countryside and woodland which surround the reservoir. You can park at the southern end of the water and pick up the path which leads up into the lovely countryside above Clowbridge. The path then takes you to the woodland of Greenhill Clough before returning to the car park by following the track on the west side of the water. On the way there are fine views toPendle Hill, Stony Hill, Nutshaw and Burnt Hill.
You can extend your walk by picking up the Rossendale Way or the Burnley Way which run past the reservoir. View Full Details>>
Cobbinshaw Reservoir
3 miles (5 km)
This attractive reservoir in the Pentland Hills is a nice place for a stroll. There's footpaths to follow around the southern end of the reservoir with woodland trails in the adjacent Cobbinshaw Forest on the western side of the water. It's a good place for wildlife, with lots of wildfowl to see on the water.
The reservoir is located just to the south of Livingston and West Calder.
If you'd like to continue your reservoir walking then you could head towards Edinburgh and visit Harlaw Reservoir and Threipmuir Reservoir. Here you'll find a visitor centre and circular footpath around the reservoir. A few miles to the east you will find Harperrig Reservoir which has a parking area at the western end of the water. View Full Details>>
Cod Beck Reservoir
1 miles (2 km)
Enjoy a short walk around this pretty reservoir on the western edge of the North York Moors near Osmotherley. It's a very popular beauty spot with the lovely waters surrounded by attractive woodland and moorland scenery. You can follow the circular walking trail around the reservoir. It runs for roughly 1.5 miles so it's about a 40 minute stroll. For cyclists there is a country lane to follow along the western side. There's also a traffic free National Cycle Network path running along the southern side of the reservoir next to the dam. It runs along Route 65 through the woodland on the eastern side of the reservoir.
You can start your walk from the car park at the northern end of the water. Then head south to pick up the waterside trail. There's a picnic area at the southern end of the water in the woodland area. View Full Details>>
Cogra Moss
5 miles (7.7 km)
This reservoir in the western lakes has some lovely woodland trails to follow through the three forestry plantations surrounding the water. View Full Details>>
Colliford Lake
4 miles (6 km)
Enjoy a lovely waterside walk along the shore of this large lake on Bodmin Moor. At over 900 acres it is the largest lake in Cornwall. View Full Details>>
Combs Reservoir
2 miles (4 km)
This circular walk takes you around Combs Reservoir near Chapel-en-le-Frith on the edge of the Peak District National Park. You can park on the western side of the reservoir and then follow the shoreline footpath towards the village of Combs. In the village you will find the Beehive pub which is a nice place to stop for refreshments. From Combs you follow more public footpaths through the countryside on the eastern side of the water before country lanes take you back to the car park.
The walk can also be started from Chapel en le Frith railway station. You would follow public footpaths west through the countryside via Marshegreen farm. It's about a mile from the station to the reservoir.
If you enjoy this walk then there are others you can try nearby. You could head north about a mile and climb Eccles Pike for splendid views over the Peak District. The Errwood and Fernilee Reservoirs Walk is just to the west where you can also explore the Errwood Estate with its old ruined hall and peaceful woodland with azaleas and rhododendrons. View Full Details>>
Coniston Water
4 miles (6 km)
This easy cycling and walking trail runs along the western shoreline of the beautiful Coniston Water in the Lake District National Park. The route starts at the car park at Lake Road and runs through Coniston Hall Park to Hoathwaite Farm. It's perfect for beginners and families looking for a safe, waterside ride. Bikes can be hired from the Coniston Boating Centre.
If you'd like to continue your outing you could head to the nearby Grizedale Forest where you will find miles of way-marked cycling and walking trails. You could also follow the Cumbria Way a couple of miles to the north east where you will find the beautiful Tarn Hows and the pretty Monk Coniston estate.
For a longer walk try our 16 mile Circular Walk around Coniston which visits the tarns, fells and forest on both sides of the lake. View Full Details>>
Connaught Water
1 miles (1 km)
This pretty lake in Epping Forest has a nice circular walking trail around its perimeter. It's a nice easy stroll with the option of extending your walk into the surrounding woodland. The path is surfaced and fully accessible having recently been landscaped as part of the Heritage Lottery Funded Branching Out Project. A splendid boardwalk has also been created so you can enjoy a stroll above the water. As you walk around the site look out for wildlife including coots, swans, geese and great crested grebes on the lake.
The area has good facilities with a car park just off Rangers Road. You can see this on the google street view link below.
If you feel like stretching your legs further, you can pick up the Epping Forest Centenary Walk which runs past the lake. Follow it north to further explore the forest on waymarked footpaths. Head south and you can visit the Highams Park and Knighton Wood. View Full Details>>
Covenham Reservoir
5 miles (8.5 km)
Enjoy a circular walk around this pretty reservoir and along the Louth Canal on this waterside walk in Lincolnshire. View Full Details>>
Cregennan Lakes
4 miles (5.7 km)
This circular walk takes you around these two beautiful lakes in Snowdonia. There's some stunning scenery in this National Trust owned area which lies at the northern slopes of Cadair Idris.
You can start the walk at the car park at the western end of the northern lake. It's located about a mile to the south east of the little village of Arthog, on the Mawddach Estuary. From the car park you can pick up trails heading round the lakes before returning on some quiet country lanes. The scenery is stunning with the two lakes backed by Pared Y Cefn Hir hill and other mountains.
After your walk you can head to the Cadair Idris Visitor Centre to enjoy refreshments at the tea room. Located near the car park the centre includes a wealth of information and an exhibition detailing the wildlife and geology of this fascinating area. View Full Details>>
Creswell Crags
1 miles (1.5 km)
This walk takes you around this fascinating limestone gorge on the Derbyshire and Nottinghamshire border. There's a lovely waterside footpath running along Crags Lake with views of the surrounding caves and cliffs. It's a well surfaced trail taking you up close to the remarkable geological features in the park. There is an excellent visitor centre with a museum detailing the history of the caves and fissures. You can see bones of lynx, beaver and wild pig dating from the last Ice Age 9,500 years ago. There's also some fascinating Cave Art, with engravings and bas-reliefs found on the walls and ceilings of some of the caves as recently as 2013. It's a very important find as it had previously been thought that no British cave art existed.
If you'd like to extend your walk you could pick up the Robin Hood Way which runs through the park. A few miles to the north you will find the lovely Whitwell Wood which has three waymarked walking trails to try.
Just to the east of the crags you will find the lovely Welbeck Estate. Here you can follow the Robin Hood Way between the two pretty lakes and into the adjacent woodland. There's also a large deer park with resident white deer to look out for. You can reach the deer park by heading south east along the Robin Hood Way from the western end of Cresswell Crags. View Full Details>>
Cropston Reservoir
3 miles (5.5 km)
Enjoy a waterside walk along this pretty reservoir in the Charnwood Forest area of Leicestershire. It's about a 3.5 mile walk around the water with nice views of the surrounding countryside and woodland. You can also look out for a variety of water loving wildlife on the lake. Keep your eyes peeled for tufted duck, cormorant, great crested grebe and canada goose.
There's a car park at the north western end of the water on Roecliffe Road. From here you can pick up the nice surfaced footpath which will take you along the western side of the reservoir to the boat house. You can follow footpaths all the way around the reservoir with a visit to the little village of Cropston on the eastern side. The last half mile from Cropston back to the car park follows pavements along Reservoir Road and Roecliffe Road.
The route includes a section through the adjacent Bradgate Country Park where you can look out for the resident deer.
There's lots of good options if you would like to extend your walk. You could further explore the parkland and woodland of the 830 acre Bradgate Park or head north and visit Swithland Woods and Swithland Reservoir.
The Charnwood Forest circular walk also passes the reservoir so you could pick this up and head to the second highest point in the county at Beacon Hill. View Full Details>>
Crowdy Reservoir
2 miles (4 km)
This short walk follows a section of the Copper Trail from Crowdy Reservoir to Davidstow Woods on Bodmin Moor. The walk starts from the Crowdy Reservoir car park and follows country lanes past the reservoir to the nearby woods. It's a nice easy short walk with good views across the water to the surrounding countryside. The reservoir and the surrounding Crowdy marsh are also good for birdwatching with gadwall, goldeneye, goosander, mallard, common pochard, shoveler, teal and tufted duck to look out for. You may also see ponies grazing on Davidstow Moor. View Full Details>>
Crummock Water
9 miles (14 km)
Enjoy a walk around Crummock Water in the Lake District National Park. The route starts at the pretty village of Butteremere and follows the lakeside walking trail along the western shore of the lake. You then return through Mellbreak fell with fabulous views of the lake below.
If you would like to continue your walk you could head to the nearby Buttermere Lake and enjoy the lakeside path there. Loweswater is also not far and is usually a more peaceful option as there are usually fewer visitors to this area.
For great views over Crummock Water you could climb Grasmoor fell, which towers above the lake. For a more moderate climb look no further than the delightful Rannerdale Knotts which also overlooks the water. It also includes the beautiful bluebell valley with carpets of the flowers covering the surrounding hills. View Full Details>>
Dale Dike Reservoir
4 miles (6 km)
This pretty reservoir near Sheffield has waterside paths to follow around the perimeter. There is also the opportunity to climb into the woodlands and countryside around the reservoir.
The circuit runs for about 4 miles through Bradfield Dale and along the adjacent Strines Reservoir.
Dale Dike is part of series of reservoirs in the area. You can also visit Damflask Reservoir and Agden Reservoir for more good walking trails and beautiful Peak District scenery.
You can also climb west to Derwent Edge and Back Tor for great views back down to the surrounding reservoirs. View Full Details>>
Damflask Reservoir
3 miles (5 km)
Enjoy a circular walk around this lovely reservoir near Sheffield. A good foopath runs around the perimeter of the reservoir which is ideal for an afternoon stroll. There are long waterside sections and some woodland trails to enjoy. The water is also surrounded by some lovely Peak District countryside. The flat path runs for a distance of just over 3 miles making it suitable for most abilities.
The walk begins at the village of Lower Bradfield at the western end of the reservoir. You then follow the path to Low Holdworth before returning via Oak Farm, with views of the Ughill Brook. The walk can easily by extended by visiting the nearby Agden and Dale Dike Reservoirs where you will find more waterside footpaths.
The route below is a walking trail but cyclists can also enjoy the reservoir by using the country lanes around the water.
To extend your walking in the area you could visit the adjacent Agden Reservoir where there is another nice circular trail to try. Also nearby are Dale Dike Reservoir and Strines Reservoir. View Full Details>>
Darwell Reservoir
5 miles (8 km)
Explore Darwell Reservoir and Darwell Wood on this walk near Mountfield in East Sussex. The woods have lots of nice walking trails with streams, broadleaf woodland, bluebells and wild garlic to enjoy. From the public footpaths there are nice views through the trees to Darwell Reservoir. Look out for wildlife including green woodpeckers, buzzard, nightjar and sparrowhawk. 
The walk starts from the village of Mountfield just to the east of the woods. From here you can pick up public footpaths leading into the woods and towards the reservoir.
Darwell Reservoir is located close to Robertsbridge and Battle. View Full Details>>
Denton Reservoir
2 miles (3 km)
This walk near Grantham takes you from the village of Denton to Denton Reservoir. It's a lovely spot with nice views across the water and lots of wildlife to look out for. Birdwatchers come to the site to see coot, moorhen, mallard, teal, pochard, heron, great crested grebe and kingfishers.
The reservoir is located a short distance from the centre of the village. Starting on Church Street head east to Casthorpe Road and then turn north. Shortly after you will see a footpath on your right which will take you up to the reservoir. Here you will find a nice grassy footpath around the perimeter. View Full Details>>
Derwent Reservoir
4 miles (6.5 km)
This is a moderate walk along Derwent and Ladybower Reservoirs, with a short climb to the woodland, farmland and moorland above the water. From the high points there are wonderful views of the Derwent Valley and the surrounding Peak District hills. View Full Details>>
Derwent Water
9 miles (14 km)
Enjoy a walk along one of the Lake District's most beautiful lakes. Derwent Water (or Derwenwater) is particularly lovely - it's surrounded by fells and has several pretty islands including Derwent Island House, an 18th-century residence owned by the National Trust and open to the public on five days each year.
The route makes use of the Cumbria Way and the Allerdale Ramble walking trails so is well defined and way-marked throughout.
The walk starts in the popular town of Keswick and follows the path along the western side of the lake. On the way down you stay close to the waters edge for most of the way. There are also some lovely woodland sections to enjoy.
At the end of the lake you return north on the Allerdale Ramble with a short climb taking you along the lower part of Cat Bells fell and away from the lakeside. There are fabulous views of the lake from the high points before descending through Overside Wood and returning to Keswick. View Full Details>>
Devoke Water
2 miles (3.5 km)
This walk visits Devoke Water, the largest tarn in the Lake District. It's a very peaceful area being a bit of a hidden Lake District gem.
To start the walk you can park by the side of the road at Austhwaite Brow and pick up the bridleway to the tarn. It's about a half mile walk from the road to the tarn with the footpath heading along the southern side of the water. You have the option of continuing around the tarn to climb Water Crag and Rough Crag where there are great views towards Eskdale and the Scafell range. The video below shows and extended circular walk visiting these fells. View Full Details>>
Digley Reservoir
2 miles (2.5 km)
Enjoy an easy circular walk around this delightful reservoir near Holmfirth in the Yorkshire Dales. There are lovely views of the surrounding moorland, woodland and countryside to enjoy as you make your way around the water.
The walk starts at the good sized car park at the North Eastern end of the reservoir off Gibriding Lane. You then pick up a good footpath running along the northern end of the reservoir on the Kirklees Way. You pass Bilberry reservoir and head through Digley Wood on the southern side of the water, before returning to the car park using Fieldhead Lane.
The reservoir is located about 2 miles from Holmfirth so you could start the walk from the town and follow the Holme Valley Circular Walk to the reservoir as an alternative to parking at the car park. This takes you through an area associated with the sitcom Last of the Summer Wine which was filmed in Holmfirth and the surrounding area. You could also enjoy a stroll along the Digley Brook and River Holme at the eastern end of the reservoir or follow the Kirklees Way to the nearby Brownhill Reservoir and Ramsden Reservoir. View Full Details>>
Dorney Lake
4 miles (6 km)
This purpose-built rowing lake in Buckinghamshire has a traffic free National Cycle Network trail running past it on one side and the Thames Path on the other. As such you can make a circular walking trail using these two trails or a linear ride from Eton Wick to Dorney Reach if you are on your bike. The lake was used as the rowing venue for the 2012 Olympics in London.
It's a lovely area with the riverside path and views across the lake to enjoy. There's also 450 acres of parkland including an Arboretum and Nature Conservation area. Look out for water loving birdlife including the grey heron.
You can park at the north western end of the lake just off Court Lane to start your walk. Alternatively you could catch the train to Windsor and then follow the Thames Path to the lake. It's about 1.5 mile walk passing Eton, Eton Wick and Dorney Common. A National Cycle Network Path also runs from the train station to the site.
If you would like to extend your exercise then you could visit the nearby Windsor Great Park. The park has miles of cycling and walking trails with woodland, parkland and lakes to enjoy. You could also continue along the Thames Path to Maidenhead which is only a couple of miles to the north.
The Jubilee River also runs past Dorney. This river has a great waterside cycling and walking trail running from Maidenhead to Eton. View Full Details>>
Dovestone Reservoir
4 miles (6 km)
Enjoy an easy circular walk around this lovely reservoir on Saddleworth Moor. The reservoir is located a few miles east of Oldham on the edge of the Peak District. There is a well maintained footpath running around the reservoir. There is also the option of continuing north along the water to Yeoman Hey Reservoir and Greenfield Reservoir where there are views of the Greenfield Brook. You can also follow the Oldham Way east to the nearby Chew Reservoir.
The area is very popular with walkers as the reservoir is surrounded by attractive countryside, woodland and gritstone crags. Also look out for pretty waterfalls at Dovestone Clough near the dam. There is some climbing on the Chew Hills at the southern end of the water but you are rewarded with great views across the reservoir.
This route starts from the car park at the south western end of the reservoir but you could also catch the train to nearby Mossley and follow the Oldham Way to the water.
If you would like to extend your walk then you could climb to Great Dovestone Rocks located on the eastern side of the reservoir. The rocks are a fascinating geological feature and give great views over the Peak District. Our Dovestone Rocks circular walk starts from the same car park and also visits Chew Reservoir. View Full Details>>
Dowdeswell Reservoir
1 miles (2 km)
Enjoy a stroll through Dowdeswell Wood to Dowdeswell Reservoir on this circular walk near Cheltenham. It's a pleasant area for a walk with footpaths leading through the woods and along the water. The area is also a nature reserve with lots of wildlife to look out for in the woods and on the reservoir. Keep your eyes peeled for wildfowl such as Moorhen, Coot, Mallard, Little Grebe and Great Crested Grebe. There's lots of interesting plants to see in the woods including Bluebell, Ramsoms (wild garlic),Common Spotted Orchid, Pyramidal Orchid and Cowslip. Roe and Muntjac deer are also visitors to the wood.
The Cotswold Way passes along the western edge of the wood so you can pick this up to extend your walk. If you head south you can visit Lineover Wood. Here you will find ancient woodland and limestone grassland with splendid views of Cheltenham and the Malvern Hills. Heading north will take you to Cleeve Common and Cleeve Hill.
The Cheltenham Circular Footpath also passes the area. This long distance waymarked walk around Cheltenham gives wonderful views of the Cotswolds escarpment. View Full Details>>
Dozmary Pool
6 miles (10 km)
Visit the mysterious waters of the Dozmary Pool on this easy walk on Bodmin Moor.
You can park at the car park at the southern end of Colliford Lake to start your walk. Then follow quiet country lanes north to the small lake. There's lovely views over to Colliford Lake on your left before coming to Dozmary Pool. Here you can look out for wildlife including curlew, dunlin and stonechat.
According to legend, the lake is where King Arthur rowed out to the Lady of the Lake and received the sword Excalibur. View Full Details>>
Draycote Water
5 miles (8.5 km)
Enjoy a circular waterside cycle or walk around the delightful Draycote Water Country Park near Rugby. There is a flat 5 mile path surrounding the park's reservoir which ideal for cycling and walking (a section of the path is part of National Cycle Route 41). You can also climb Hensborough Hill for fabulous views of the surrounding area. The park has a visitor centre and a restaurant.
The park is popular with bird watchers and includes a hide and feeding station. Look out for birds including the great northern diver during the winter months, along with kittiwake and small numbers of Mediterranean and little gulls.
To continue your walking in the area you can head east to pick up our Circular Walk Around Rugby. This will take you along the Great Central Walk Nature Reserve and the Oxford Canal. View Full Details>>
Earlswood Lakes
3 miles (5 km)
Enjoy a stroll along these three reservoirs and into the adjacent woodland on this lovely walk in Solihull. There's a good footpath running along the lakes which includes a visit to Terry's Pool. This wildlife reserve, has a rich variety of plant and animal life including otters and turtles. Along the shore you'll see lots of pretty willow trees and plants such as great willowherb, betony, gipsywort and yellow flag iris.  The walk also takes you into the delightful Clowes Wood. Here you will find heathland, woodland, wildflowers and wet meadow. Look out for a variety of birdlife including jay, chiff chaff, nuthatch and treecreeper, woodcock and three types of woodpeckers. View Full Details>>
Easedale Tarn
6 miles (9 km)
Enjoy a circular walk from Grasmere to Easedale Tarn in the Lake District National Park. The walk begins in the popular village of Grasmere and follows the Easedale Road towards the pretty Easedale Beck. You then join footpaths taking you up to the tarn, passing the beautiful Sourmilk Gill waterfalls on the way. The tarn is in a lovely spot between Tarn Crag to the north and Blea Rigg to the south. It is generally quite a peaceful spot and a great escape from the often busy Grasmere town. There is a footpath around the tarn though this may be quite boggy. From the tarn, you return via Cockly Crag, Stenners Crag and Jackdaw Crag, before rejoining the Easedale Road back into Grasmere.
Another option is to continue to the nearby Stickle Tarn and Dungeon Ghyll Waterfall. You can do this by following the footpath west from Easedale Tarn rather than returning to Grasmere. View Full Details>>
Eccup Reservoir
6 miles (10 km)
Enjoy an easy, waterside walk around this lovely reservoir near Leeds.
The walk begins in the car park on Stair Foot lane in Adel Woods and follows the Dales Way past Sand Moor golf course to the reservoir. You'll pass through Eccup and then follow a bridleway to Owlet Hall before turning south and enjoying waterside sections along the eastern and southern edges of the reservoir. The walk then passes Alwoodley Old Hall before a woodland section returns you to the Dales Way.
The area is well known for being a great place for birdwatching. In particular look out for Red Kites as you make you're way round the reservoir.
If you would like to continue your walking in the area then you could pick up the Leeds Country Way at Eccup and follow it to the splendid Harewood House where you will find 100 acres of landscaped gardens. If you follow it west then you will soon come to the lovely Golden Acre Park. Here you can pick up the Meanwood Valley Trail which will take you to Woodhouse Moor in Leeds city centre, via Meanwood Park and Adel Woods.
A short distance to the east is the lovely Hetchell Woods Nature Reserve. View Full Details>>
Edgbaston Reservoir
2 miles (2.5 km)
This pretty reservoir in the centre of Birmingham has a nice circular walking trail running around the perimeter. There's a good sized car park at the south eastern end of the water. You can pick up the well surfaced trail from here. It runs for just over a mile and a half with lovely views across the water and some woodland and grassland areas. You can walk along the dam and enjoy great views of the cityscape of Birmingham. The site is also a local nature reserve so look out for a wide variety of birdlife on the water.
If you'd like to extend your walk you can pick up the Harborne Walkway in the adjacent Summerfield Park. The nice surfaced path runs along a disused railway line from Summerfield Park to Harborne. You are also very close to the Worcester and Birmingham Canal so you could pick this up and enjoy a waterside walk or cycle along the towpath. Just head a short distance north from the water to Rotton Park and you will find the canal. View Full Details>>
Elan Valley Reservoirs
11 miles (17 km)
This waterside cycling and walking route takes you through the beautiful Elan Valley in Powys. View Full Details>>
Elsecar Reservoir and Canal Walk
3 miles (5.5 km)
This nice waterside walk takes you around Elsecar Reservoir before picking up a footpath along the Elsecar Branch Canal. Along the way there are lots of interesting old buildings related to the village's mining history. You can find out more at the excellent Elsecar Heritage Centre which contains the only Newcomen steam engine in the world to have remained in its original location.
The walk starts from the parking area in Elsecar Park. From here you can pick up nice footpaths taking you around the pretty park with its woodland, flower beds and bandstand. Trails then lead you around the reservoir which is also a nature reserve where you can look out for a variety of wildlife.
The route then passes the heritage centre and the train station belonging to the Elsecar Heritage Railway. The railway runs steam and diesel locomotives, between Rockingham station (at the back of the Elsecar Heritage Centre) and Hemingfield Basin.
Just past the station you can pick up the canal-side path and follow it to Wombwell. View Full Details>>
Elterwater
3 miles (5 km)
This is a particularly lovely riverside walk to Elter Water Lake and Skelwith Bridge from the village of Elterwater. There is a nice surfaced path running from the village to the lake along the Great Langdale Beck and the River Brathay. It's a popular walk with the tranquil river one of the most pleasant areas of Great Langdale. There is also something particularly peaceful about the lake which is many people's favourite. The walk includes a woodland section by the lake before a visit to the wonderful Skelwith Force Waterfall at Skelwith Bridge. The falls are not particulary high at around 16ft but they are a wonderful sight after a lot of rainfall. There is a good viewing platform  where you can get very close up to the falls. Just after the falls you come to the excellent riverside cafe which is a perfect spot to refresh yourself before the return leg. It's a nice easy walk with splendid views of the surrounding fells including the Langdale Pikes. View Full Details>>
Elton Reservoir
2 miles (2.5 km)
Enjoy an easy circular walk around this pretty reservoir in Bury. It's a nice path with good views across the water where you'll often see little sailboats. The reservoir is also surrounded by some nice rolling countryside and woodland. View Full Details>>
Embsay Reservoir
1 miles (1.5 km)
Enjoy a short stroll around this reservoir in North Yorkshire. It's a lovely, quiet spot, with great views across the surrounding moors, hills and countryside.
Start the walk from the car park at the south eastern end of the water. It's located at the end of Pasture Road, just to the north of the village of Embsay. You could also walk from the village, if you prefer. From the car park you can directly pick up the nice footpath running around the water. At the northern end there's a moderate climb to Crag Nook, with nice views back down to the water.
To extend your walking in the area just head north east and visit the Barden Reservoirs. View Full Details>>
Ennerdale Water
7 miles (11 km)
Follow the lovely lakeside path around Ennerdale water on this circular walk in the Lake District National Park. Ennerdale is ideal for a tranquil walk because of its remote location.  It is also the only lake not to have a road running alongside it so is the perfect escape.
The well defined path runs close to the shoreline for most of the route with some woodland sections along the way. The views of Ennerdale valley are fabulous with some of the highest and best-known fells in Cumbria forming a spectacular backdrop -  Great Gable, Green Gable, Brandreth, High Crag, Steeple and Pillar are all visible as you make your way around the lake.
The walk begins in the car park at the western end of the lake near Ennerdale Bridge where you can get refreshments in the Shepherd's Arms pub. There's also a car park at Bowness Knot on the northern end of the lake. View Full Details>>
Entwistle Reservoir
2 miles (4 km)
This circular walk follows the waterside footpath around Turton and Entwistle Reservoir near Bolton in Lancashire. The walk starts from the car park at the eastern end of the reservoir but you could also start from the nearby Entwistsle railway station. Trains run to Entwistle from Manchester, Blackburn and Clitheroe.
There is a good, well surfaced footpath around the reservoir, running for about 2.5 miles. It's a popular place for walkers with the beautiful still waters surrounded by attractive conifer trees. After your walk you can treat yourself to refreshments at the excellent Strawberry Duck pub located to the east of the reservoir, near the train station.
It's easy to extend your walk by picking up the Witton Weavers Way and following it south to the lovely Jumbles Country Park via Wayoh Reservoir. View Full Details>>
Errwood Reservoir and Fernilee Reservoir
4 miles (6 km)
Enjoy some lovely waterside walking along these two reservoirs in the Goyt Valley area of the Peak District. The walk starts from the Erwood Hall Car Park at the southern end of Erwood Reservoir but you could also start the walk at Buxton and follow the Midshires Way to the reservoirs. The route follows good footpaths along the western side of the two reservoirs before following the River Goyt to Fernilee. You can return the same way or follow the Midshires Way through the woodland above the reservoirs. It's a beautiful area with the water surrounded by attractive woodland and the river feeding into Fernilee Reservoir at the northern end.
If you would like to continue your walking in the area then you could explore the Errwood Estate with its old ruined hall and peaceful woodland with azaleas and rhododendrons. The Shining Tor and Cats Tor Walk starts from the same location so you could climb these hills to extend your walking. They offer wonderful views of the Cheshire Plain, Winter Hill, the city of Manchester and Jodrell Bank. View Full Details>>
Esthwaite Water
2 miles (3 km)
Enjoy a short stroll down to Esthwaite Water from the village of Hawkshead on this easy walk in the Lake District. Esthwaite is one of the less well known lakes of the national park. It's also one of the smaller ones, covering around 280 acres (1.1 km2). Esthwaite is well known for its trout and pike fishing.
Starting in the centre of the village you can follow footpaths and country lanes south and then east to the water's edge. There's a good sized car park and lots of nice cafes in Hawkshead where the route starts.
The walk starts from St Michael and All Angels Church in the village and picks up a footpath heading south from there. This takes you to Roger Ground where you turn east on a country lane towards the lake. You'll pass the Waterside House B&B before coming to the lake. There's lovely views across the lake to the surrounding fells. Also look out for the resident Ospreys diving for fish on the water.
To extend your walking in the area you can enjoy a climb to Latterbarrow from Hawkshead. From the summit there are great views over Esthwaite Water and Lake Windermere.
On the western side of Esthwaite, there's the expansive Grizedale Forest which has miles of good cycling and walking trails.
On the eastern side of the water you can enjoy a climb to Claife Heights and the pretty Moss Eccles Tarn. View Full Details>>
Eyebrook Reservoir
4 miles (6 km)
Enjoy a stroll alongside this lovely reservoir near Corby. You can park at the car park at the north eastern end of the water off Main Street in Stoke Dry. The village of Stoke Dry is reputed to be the place where the Gunpowder Plot was hatched. It has an interesting medieval church dedicated to Saint Andrew. 
You can pick up country lanes heading north along the reservoir from the car park. The area to the south is private land so please do not enter this section.
The area includes nice views of woodland and lots of wildlife. Look out for badger, fox, otter, muntjac deer, osprey, red kite, buzzards and various wildfowl on the water. Sightings include widgeon, pochard, teal and smew.
It's a beautiful area with the reservoir surrounded by rolling countryside of Leicestershire, Rutland and Northamptonshire.
If you'd like to extend your walk you could pick up the Rutland Round which passes the reservoir. View Full Details>>
Fairhaven Lake
1 miles (2 km)
Enjoy an easy stroll around this pretty salt water lake in Lytham St Annes. It's a popular spot with a good footpath running around the perimeter of the lake and along the sea front. There are lovely views over Granny's Bay towards Southport and on a clear day the mountains of Wales are also visible. There are good facilities with a cafe and RSPB Discovery Centre. Look out for a variety of wildfowl on the lake and on the Ribble Estuary. These include Canada Geese, Swans, coots, water hens and other smaller fowl. You can also hire row boats and motorboats.
The Lancashire Coastal Way coastal way runs past the lake so you could pick this up and head along the coast towards Blackpool to extend your walk. View Full Details>>
Farmoor Reservoir
4 miles (6 km)
Enjoy an easy circular walk around this pretty reservoir near Oxford. The walk starts from the car park and visitor centre on the eastern side of the lake. You then pick up the path which takes you to attractive woodland, Thames riverside meadows and nature reserves. The reservoir is an excellent place for birdwatching. Look out for Ospreys, Red Throated Diver and a variety of other water loving wildlife in the wetland nature reserves situated at the northern end of the site. It's a nice varied walk which runs for nearly 4 miles with great views of the surrounding countryside and the River Thames. You can also see a variety of watersports taking place for most of the year.
The Oxford Green Belt Way and the Thames Path both run past the reservoir so you could pick up one of these long distance routes to continue your walk. Just to the east is the delightful Port Meadow with walking trails by the Thames and Oxford Canal.
Less than a mile to the north east you will find Wytham Woods. There's 1000 acres of mixed woodland to explore on a network of footpaths here. View Full Details>>
Fernworthy Reservoir
4 miles (6 km)
This walk takes you around the lovely Fernworthy Reservoir and into Fernworthy Forest in Dartmoor. There's a nice waterside path to take you around the reservoir with the option of extending your walk into the adjacent Fernworthy Forest, where you will find miles of delightful woodland trails. It's a really pretty area with a variety of birdlife to look out for on the tranquil waters of the reservoir. You may also see some Dartmoor ponies cooling off in the summer! The area has good facilities with toilets, a catering van and parking on the south side of the reservoir.
This walk starts at the car park and takes you along the reservoir and into Fernworthy Forest. You'll also visit the Fernworthy Stone Circle where you will find a Bronze Age circle of 27 granite slabs standing in a clearing on a plateau of land. There are splendid views of Thornworthy Tor and the South Teign River at the eastern end of the reservoir. View Full Details>>
Fewston Reservoir
3 miles (5.5 km)
Enjoy an easy circular walk around the lovely Fewston Reservoir in the Yorkshire Dales. The path around the reservoir is well surfaced and largely flat so this is a good walk for abilities. The reservoir is surrounded by woodland and beautiful widlflowers including common vetch, betony, milkwork golden rod and common cow-wheat. Also look out for birds on the water including Moorhens, Geese and Ducks.
This walk starts at Blubberhouses at the northern end of the reservoir and follows the waterside footpaths around the reservoir. The circular trail runs for a distance of just over 3.5 miles so should take around 1-2 hours to complete.
It's easy to extend your walk by heading to the adjacent Thruscross Reservoir. A lovely footpath along the River Washburn will take you there. Swinsty Reservoir is also just to the south and also has an easy circular footpath.
Fewston Reservoir is located near to Leeds and Harrogate. View Full Details>>
Fleet Pond
2 miles (2.8 km)
Enjoy an easy circular walk around the Fleet Pond Nature Reserve in the Hampshire town of Fleet. The lake has nice footpaths to follow around the perimeter with additional woodland trails to the east and south of the water. It is the largest freshwater lake in the county at 52 acres.
The walk starts from the on site car park but you could equally begin from Fleet Railway Station which borders the northern edge of the lake. From here you can pick up the trails heading around the water with lots of wildlife spotting opportunities. The reserve's habitats of reed beds, marshes, heathland and woodland attract a diverse range of birds and amphibians.
Other highlights in the reserve include the pretty Brookly Stream, fine Scots Pine specimens, bamboo, rhododendron and laurels. In the summer months there are also a wide variety of wildflowers which attract a number of butterflies.
The reserve includes 3 colour codes waymarked trail of varying length. All are easy walking on flat paths so suitable for all abilities. View Full Details>>
Flotterstone
2 miles (4 km)
This circular walk explores the area around the Flotterstone visitor centre in the Pentland Hills. The 2.5 mile route starts from the car park and follows a waymarked trail towards the pretty Glencorse Reservoir. It's a fairly easy walk with a small climb which provides nice views back down to the water.
Starting from the car park you follow the trails west along Glencorse Burn before a short woodland section leads you to the reservoir. You can then follow a path along the water before climbing toward Castlelaw Hill. From here it is a short descent back to the car park and the finish point of the walk.
On the way look out for the Blue plaque dedicated to Nobel prize winner CTR Wilson. The local man won the prize for physics in 1927, after devising a cloud chamber apparatus to reproduce clouds, which proved invaluable in detecting ionising radiation.
To continue your walking in the area, head west to visit Harlaw Reservoir. The site has a nice 2 mile footpath running around the perimeter with views to the adjacent Threipmuir Reservoir. Another good option is to head towards Livingston and visit Eliburn Reservoir and Cobbinshaw Reservoir where there's more lovely views and lots of wildfowl to look out for on the water.
To the south you will find Gladhouse Reservoir, Edgelaw Reservoir and Portmore Loch which are also very peaceful and beautiful. View Full Details>>
Fontburn Reservoir
4 miles (6 km)
This circular walk takes you around the lovely Fontburn Reservoir in Northumberland.
The walk starts at the car park on the eastern edge of the reservoir and follows a waterside path along the southern shoreline. At the western end of the reservoir the path heads through woodland before climbing towards Priest's Knowe where there are lovely views of the reservoir. You then descend to Ritton White House before another short woodland section takes you back to the car park. All the while there are wonderful views of the surrounding countryside, particularly the Simonside Hills and Harwood Forest. The route runs for about 4 miles with some small climbs, so suitable for most abilities.
If you would like to continue your walking in the area then you could pick up the St Oswald's Way and explore the beautiful Simonside Hills. View Full Details>>
Fonthill Estate
4 miles (6.5 km)
Enjoy a lovely circular walk around the village of Fonthill Bishop on this circular walk near Salisbury in Wiltshire. There's much to enjoy with woodland trails, countryside views and a waterside section along the pretty Fonthill Lake.
The walk starts in the village and then climbs south east towards Ridge Hill, passing through woodland along the way. It's a moderate climb to a height of over 500ft with great views of the Wiltshire countryside from the high points.
At Ridge Hill you turn south west, descending to Fonthill Lake. The large lake is 1.6 km (1 mi) long and about 100 m (328 ft) wide. It's a beautiful, peaceful spot with Mandarin ducks and Swans to look out for on the water. The lake was used as the location for the filming of all the river scenes in the film Chocolat with Johnny Depp. At the southern end of the lake you can pick up a footpath along the River Nadder and visit Tisbury village if you have time.
This route then follows the lake north past Fonthill Park to the village. It's a lovely section with nice views across the lake to the surrounding woodland and farmland. View Full Details>>
Foremark Reservoir
2 miles (3 km)
This walk visits the pretty Foremark Reservoir near Burton Upon Trent in Derbyshire. The walk starts at the car park at the north eastern end of the reservoir and follows woodland trails along the reservoir to Carver's Rocks. The area is a nature reserve so look out for a variety of wildlife including several species of butterflies and wildfowl. The woodland area is lovely with bluebells and silver birches near the reservoir banks. It's a great place for a picnic and you can also purchase refreshments at the cafe. The reservoir is located near Ashby-de-la-Zouch, Ingleby, Swadlincote and Willington.
To extend your walking in the area you can visit the lovely Staunton Harold Reservoir or Calke Park. View Full Details>>
Foulridge Reservoir
2 miles (3 km)
This easy, circular walk takes you around the pretty Foulridge Reservoir in Colne. The reservoir (also known as Lake Burwain) has a good footpath running along the water with super views of Pendle Hill.
If you'd like to extend your walk you could pick up the Leeds and Liverpool Canal for more waterside walking. Following it north will take you to Barnoldswick where you can try our Barnoldswick Canal Walk to Gargrave. View Full Details>>
Gladhouse Reservoir
5 miles (8.3 km)
Enjoy a circular walk around this pretty reservoir near Penicuik. The route runs for a distance of about 5 miles, following a series of country lanes and footpaths around the water. The large reservoir was built in the 1870s, and is a public water supply reservoir for Edinburgh. With an area of 168 hectares, it is the largest body of fresh water in the Lothians.
Start the walk from the roadside parking at the south western end of the reservoir. From here you can pick up country lanes to take you around the water. View Full Details>>
Glen Finglas
11 miles (18 km)
Enjoy a walk along Glen Finglas Reservoir and Finglas Water on this lovely walk in the Trossachs. The glen consists of miles of attractive woodland trails, open heathland, rushing streams, waterfalls and challenging hill climbs. There's lots of wildlife to look out for including red deer, golden eagles and black grouse.
You can park at the Glen Finglas car park to start your walk. From here you can pick up the waymarked trail to the reservoir. It follows the River Turk north before heading along the eastern side of the lake to Finglas Water.
To extend your walk you can climb further into Glen Meann on the Mell trail. The circular trail runs for 15 miles and is suitable for mountain bikes and walkers.
The cycling and walking trail along Loch Venachar and Loch Drunkie is also just to the south of the Glen.
If you head west then you can visit Loch Achray and Loch Katrine. View Full Details>>
Glencoe Lochan Trail
2 miles (2.5 km)
This lovely, waymarked trail takes you around the Lochan in Glencoe. The walk follows well defined footpaths through a delightful forest of North American trees planted by Lord Strathcona in the 1890s – he hoped they would comfort his homesick Canadian wife. The path also runs alongside the tranquil loch with the Glencoe mountains making a truly marvellous backdrop. It's a wonderful area with the beautiful Loch Leven also right next to the trail.
The walk is located just to the east of the village of Glencoe. You could start from there or park at car park at the south western end of Lochan.
If you're looking for a more challenging walk in the area you could try the Pap of Glencoe walk which starts at the same car park as the Lochan Trail. View Full Details>>
Gormire Lake
4 miles (6 km)
A short and easy walk around this pretty lake in the North York Moors. You can follow a walking trail from the Kilburn White Horse car park to the lake. It's about a 2 mile walk north from the white horse with a woodland section through Hood Grange Wood. After passing along the lake you head past Gormire Rigg before returning on a mixture bridleways and footpaths.
The walk can be extended to visit Sutton Bank and the Kilburn White Horse. Sutton Bank is a high point in the Hambleton Hills and commands splendid views over the North York Moors, the Vale of York and the Vale of Mowbray.
The Cleveland Way runs past Sutton Bank so you could pick up the trail and head north to further explore the Hambleton Hills. View Full Details>>
Gorple Reservoir
5 miles (8 km)
Visit the Gorple Reservoirs on this walk in Calderdale. There's some splendid moorland scenery, waterside sections along the reservoirs and a short climb with far ranging views to enjoy.
You start the walk from the Clough Foot car park and follow the Pennine Bridleway to Gorple Lower Reservoir. Footpaths then take you along the reservoir to Gorple Upper Reservoir. You can then climb to Gorple Gate across Shuttleworth Moor for great views over the reservoirs. From Gorple Gate you can descend to Widdop Reservoir but this route descends across Black Moor to Gorple Upper Reservoir before returning to the car park on the same tracks.
If you would like to continue your walk you could head to the nearby Hardcastle Crags where you will find a beautiful woodland valley with streams and waterfalls. The Walshaw Dean Reservoir walk also starts from the same location. View Full Details>>
Gouthwaite Reservoir
5 miles (8 km)
This walk takes you around this delightful reservoir, near Pateley Bridge and Ramsgill. The route makes use of the Nidderdale Way footpath which runs around the reservoir. It's a super place for birdwatching with three viewing areas on the edge of the reservoir.  Look out for great spotted woodpecker and nuthatch in the trees around the water. On the reservoir you can spot goosanders, goldeney, mallard, tufted duck and pochard. Other visitors include buzzard, red kite, hen harriers, merlins and kestrels.
This walk starts at the car park on the western end of the reservoir but you could also start at Pately Bridge and follow the River Nidd to the reservoir.
To extend your walk you could follow the Nidderdale Way to the spectacular limestone gorge at How Stean Gorge.
The Six Dales Trail also passes the through the area. If you follow if north you can cross Fountains Earth Moor and visit the nearby Leighton Reservoir. View Full Details>>
Grafham Water Circular Ride
11 miles (18 km)
A cycle and walking route around the beautiful Grafham Water in Cambridgeshire.
The route passes through woodland and the villages of Grafton and West Perry. There is also a nature reserve at the western end of the lake where you will see a variety of birdlife. Sailboats are also common during the warmer months of the year.
Cycle hire is available at the start of the route at the eastern end of the reservoir.
It's possible to create a longer circular walk around the lake using The Three Shires Way long distance trail. The waymarked footpath runs towards Great Staughton on the southern side of the reservoir. It will take you through some nice countryside before returning to the lakeside.
To extend your walking in the area you could visit the nearby Brampton Wood. View Full Details>>
Grasmere
5 miles (8 km)
This circular walk from the popular village of Grasmere visits several Lake District highlights. You'll visit Grasmere Lake, Rydal Water, Rydal Hall and Wordsworth's Dove Cottage on this walk which runs for just over 5 miles.
The walk starts in the centre of Grasmere where you can visit the grave of poet William Wordsworth who is buried in the churchyard of St. Oswald's Church. Right next to the church is the famous Grasmere Gingerbread Shop where you can expect a long queue in the holiday months! From the church you can follow Red Bank Country Lane past the Garden Centre to the lake. The lane bends round the western side of the lake, passing the lakeside Faeryland tea rooms where you can also hire little boats to take out on the lake.
Eventually you will come to a footpath heading down to the lake on your left. You can then follow a lovely lakeside path or climb up to Loughrigg Terrace for great views down to the lake. There's also the option here to head south and climb to Loughrigg Fell for wide ranging views of the nearby lakes and fells. At the eastern end of the lake there is a nice little beach where you will often see people relaxing on a summer's day.
The route continues east towards Rydal Water where you can drop down to the lakeside path. At the eastern end of the water you pass through woodland before crossing the River Rothay to take you up to Rydal Hall. The Grade II listed house is well worth exploring. There's lovely formal gardens with a fountain, a nice cafe next to Rydal Beck and a waterfall with a viewing platform. It's a good spot to stop for refreshments with outdoor seating next to the beck.
From Rydal Hall you pick up a section of the Coffin Route. The old path runs from Ambleside to Grasmere and is so called because it was used to convey coffins on their final journey to St Oswalds Church in Grasmere. You follow it west past Nab Scar to Town End where you will find Dove Cottage, the home of poet William Wordsworth from 1799 to 1808.  During this period, William wrote much of the poetry for which he is remembered today, including 'I Wandered Lonely as a Cloud'. You can explore the fascinating old house and then browse the adjacent museum where you will find exhibits, manuscripts, landscapes and portraits.
The final section of the walk takes you back to the village, passing a series of pretty shops and galleries on the way. View Full Details>>
Grassholme Reservoir
3 miles (5 km)
This circular walk follows the footpath around this lovely reservoir in upper Teesdale. The reservoir is surrounded by the Lune Valley countryside and woodland. The route runs for just over 3 miles on a fairly flat path so suitable for most abilities. Grassholme Reservoir is located a few miles south of Middleton in Teesdale. View Full Details>>
Greenbooth Reservoir
2 miles (3 km)
Enjoy a circular walk around Greenboth Reservoir and the Naden Reservoirs on this route in the Rochdale area of Greater Manchester. It's a lovely, peaceful area with nice views towards Manchester and the nearby Scout Moor Wind Farm, the highest point of the Rossendale Valley. With four reservoirs to walk to and great views of the surrounding moorland scenery there's plenty to see in the area. View Full Details>>
Greenfield Reservoir
2 miles (4 km)
Enjoy a waterside walk along Yeoman Hey Reservoir to Greenfield Reservoir in the Peak District National Park.
You can start the walk from the car park at the northern end of Dovestone Reservoir. Then follow the footpaths along Yeoman Hey to Greenfield Reservoir. There's some stunning moorland scenery with the reservoirs surrounded by several striking Peak District Hills. View Full Details>>
Greenlee Lough
7 miles (11 km)
This walk visits the pretty Greenlee Lough Nature Reserve from Hadrian's Wall. The reserve is one of the most significant wetland sites in the UK. It includes a variety of habitats including woodland, bog and grassland. The reserve can be reached by following footpaths from Housesteads on Hadrian's Wall. It's about a 3.5 mile walk from the wall with some moderate climbs along the way.
You can start the walk from the Housesteads car park and then head north through the fascinating Roman Fort. You then pick up a section of the Pennine Way to take you towards the lake. A footpath then heads west to take you down towards the water. Here you'll find a bird hide where you can look out for a variety of wildlife including wildfowl and waders. There's also lots of interesting plants to see such as 11 species of pondweed and stonewort.  View Full Details>>
Greenway Bank Country Park
2 miles (3.2 km)
Enjoy a short waterside walk around Knypersley Reservoir in this country park near Biddulph. View Full Details>>
Grimwith Reservoir
4 miles (6.5 km)
Enjoy a circular walk around this lovely reservoir in the Yorkshire Dales. There is a good footpath running around the reservoir with fabulous views of the surrounding countryside. The reservoir is great for bird watching, look out for wildfowl including wigeon, teal, greylag geese and Canada geese on the water.  Other winged visitors to the area include ringed plover, northern lapwing, common redshank, curlew, reed bunting, lesser redpoll, whinchat and sedge warbler.
The walk starts at the car park at the southern end of the reservoir and heads to Grimwith Moor, crossing Grimwith Beck on the way. You continue to Bracken Haw, cross the pretty Blea Gill and then pass Hebden Moor. The final section passes Hartlington pasture before returning to the car park.
If you'd like to continue your walking in the area then you could head to the nearby Linton Falls. Just to the south is the wonderful limestone gorge at Troller's Gill.
The reservoir is located close to Grassington and could be reached by following the Dales Way and other footpaths from the town. View Full Details>>
Grwyne Fawr Reservoir
5 miles (8 km)
This is a lovely waterside walk along the Grwyne Fawr to Grwyne Fawr Reservoir in the Brecon Beacons. You can start your walk from the Mynydd Du car park and follow the trails north to the reservoir. The rushing waters and the beautiful scenery of the Vale of Grwyney are a real delight. The route climbs to a height of over 1800ft so is quite challenging. You are rewarded with splendid views over the surrounding hillls of the Black Mountains. View Full Details>>
Hanningfield Reservoir
2 miles (4 km)
This large body of water near Billericay has some nice woodland walking trails at its southern end. There's a good size parking area at the end of Giffords Lane, off South Hanningfield Road. From here you can pick up the walking trails, heading west through Well Wood and Hawk's Wood. There's nice views over the water, pretty grazing meadows and a waterside cafe near the car park. Look out for lots of bluebells in the spring months.
The area is also a significant nature reserve with lots of wildfowl to look for on the reservoir. From the bird hides you can see coot, gadwall, tufted duck, pochard, shoveler, shelduck and great crested grebe. There's also a good visitor centre with information, refreshments, toys, books, birdfeeders and feed.
The St Peters Way long distance trail runs past the northern side of the water. It will take you through the countryside from West Hanningfield to East Hanningfield.
Just a couple of miles south west of the reservoir you will find Norsey Woods. The 165 acre site includes waymarked woodland trails with lots of wildlife to look out for around the ponds and streams.
The site is also located close to Danbury Common and Danbury Country Park where there are more good walking trails. View Full Details>>
Harlaw Reservoir
2 miles (3 km)
This easy walk visits Harlaw Reservoir, near Edinburgh. The site is located near Balerno, about 8 miles south-west of the city centre. It's a lovely, peaceful area with nice views of the surrounding Pentland Hills.
The reservoir has a nice 2 mile footpath running around the perimeter. You can park at the visitor centre car park at the northern end of the water. From here it is a short stroll to the footpath which runs through the waterside woodland. You can extend the walk by heading along the footpath to the adjacent Threipmuir Reservoir where you can also visit Bavelaw Castle.
To continue your exercise, simply head to Balermo and pick up the Water of Leith Walkway. It's a great way to explore the city on a well surfaced cycling and walking trail. On the trail you'll also visit the delightful Dean Village, a historical area with some wonderful Georgian Architecture.
If you'd like to continue your reservoir walking then you could head towards Livingston and visit Eliburn Reservoir and Cobbinshaw Reservoir where there's some lovely views and wildfowl to look out for. Just to the east you will find the Pentland Hills visitor centre at Flotterstone. From here you can enjoy a walk along the Glencorse Burn to Glencorse Reservoir. View Full Details>>
Harthill Reservoir
1 miles (1 km)
This pretty reservoir is located in the village of Harthill in South Yorkshire. It has a nice surfaced footpath running alongside the water and through a small woodland section on the western side. The walk can be extended by heading south to the nearby Pebley Reservoir. Just to the north you can pick up the Cuckoo Way along the Chester Canal and enjoy more waterside walking. View Full Details>>
Hatchet Pond
2 miles (3 km)
This large pond in the New Forest makes for a nice, easy circular walk. The pond is located about a mile west from Beaulieu with a good sized parking area at the eastern end. There's a nice footpath to follow around the water where you will often see New Forest Ponies enjoying a drink! The pond is the largest body of water in the New Forest so it's about a 2 mile walk all the way around. It's a great spot for a picnic with facilities that include toilets and an ice cream van in the summer months. Wildlife lovers can look out for birds on the water such as Herons and Egrets. View Full Details>>
Haweswater
10 miles (16.5 km)
Follow the lakeside trail around the beautiful Haweswater Reservoir on this circular walk in the Lake District. The area is one of the quieter parts of the national park so you can expect a delightfully peaceful walk on good paths. The path runs around the lake for just over 10 miles with some woodland sections along the way.
You can start the walk from the car park at the southern end of the lake. Then head along the western side on a good footpath with great views across the water to the surrounding fells. Along the way you will pass pockets of woodland, Measand Beck and The Forces waterfalls. Here you can take a detour and climb along the beck to Bampton Common.
The route continues along the lakeside to the Haweswater Dam and Burnbanks where you will pass the RSPB Haweswater Nature Reserve. Look out for birds including Buzzard, Peregrine and Redstart in this area.
At Naddle Bridge you cross the Haweswater Beck and start the return leg on the eastern side of the water. You'll pass Naddle Forest, Guerness Wood and Mardale Banks before returning to the car park.
The northern tip of the Kentmere Horseshoe circular walk passes close to the lake at Harter Fell. If you climb up to Harter Fell from the parking area you can pick up the trail which takes you on a tour of the range of fells in the upper Kentmere valley. Just to the west you can visit Blea Water, Brothers Water and Hayeswater. Wainwright's Coast to Coast long distance route also passes the reservoir so you can pick this up to extend your walk.
The climb to High Street also starts from the Mardale Head car park. View Full Details>>
Hawkridge Reservoir
2 miles (2.5 km)
Enjoy a circular walk around this pretty reservoir in the Quantock Hills area of Somerset. There's nice footpaths climbing above the reservoir, with lovely views across the water to the surrounding countryside and woodland.
You can start your walk from the roadside parking area on Lawyer's Hill. Then follow the road and public footpaths towards Ebsley Cottage at the eastern end of the water. The path then climbs towards Littledown with nice views back down to the reservoir.
To extend your walking in the area, head west to the Great Wood where you will find miles of waymarked cycling and walking trails.
On the south western fringe of Great Wood you will find Wills Neck, the highest point in the Quantock Hills. View Full Details>>
Hawley Lake
2 miles (3.5 km)
Enjoy a circular walk around Hawley Lake on this easy walk in Hart, Hampshire.
You can start the walk from the Sail Training Centre on the northern side of the water. Trails then take you all the way round the lake, passing through the woodland of Hawley Woods. It's a lovely peaceful spot with nice views over the lake through the trees and lots of water loving wildlife to look out for on the water. The walk is just over 2 miles, taking place on generally good footpaths so it's ideal for an afternoon stroll.
Please note the surrounding area of Hawley Common is a MOD Training Area so please abide by the safety notices. View Full Details>>
Hayeswater
3 miles (5.5 km)
This is a lovely short climb to the beautiful Hayeswater in the Lake District. The walk starts from the car park in Hartsop, next to the delightful Brothers Water. You then follow a good footpath along the pretty Hayeswater Gill to the reservoir. The reservoir is set in a natural amphitheatre with steep hills on three sides. It's a lovely spot and well worth the sometime steep climb.
If you'd like to extend your walk you could head to the nearby Angle Tarn. It's another beautiful spot, located about a mile north west of Hayeswater. View Full Details>>
Hickling Broad
15 miles (24 km)
Visit the Norfolk Broads village of Hickling and enjoy a walk around the beautiful Hickling Broad. It's the largest of the Broads and a fantastic area for wildlife. Look out for common crane, bittern, marsh harrier bearded tit and Cetti's warbler as you make your way around the lake. Also of interest are Chinese water deer, red deer and otters.
The walk starts at the car park and visitor centre off Stubbs Road on the north eastern side of the broad. From here you can pick up footpaths heading west to Hickling Heath. The walk then uses a section of the Weavers' Way long distance trail to take you around the broad to the River Thurne. Here you can enjoy riverside footpaths to Potter Heigham Bridge and boatyard where refreshments are available at the waterside Potters tearooms. The route then returns to the car park on the same paths.
It's easy to extend your walk by heading about a mile to the east and visiting the National Trust run Horsey Windpump and Horsey Mere. Here you'll find waymarked circular walks taking you to the interesting old drainage windmill and around the pretty mere.
Just to the south you can visit Fleggburgh and Filby Broad where there's a nice little circular walk from the village to the broad and Burgh Common.
If you follow the Weaver's Way and the River Bure south you will come to the market town of Acle which is well worth a visit. View Full Details>>
High Dam
2 miles (2.6 km)
This is a popular walk visiting the lovely tarns on Finsthwaite Heights, near Newby Bridge on the south western edge of the Lake District. It's a short walk but there is some moderate climbing involved to reach the tarns.
Start the walk from the car park, just to the north of the little village of Finsthwaite. From here you can pick up footpaths running along Finsthwaite Water to Low Dam and High Dam. There's some nice woodland trails running all the way around the tarn. The paths then descend past Finsthwaite Heights before returning to the car park.
From the car park you can extend your outing by visiting the Stott Park Bobbin Mill. The working mill produced millions of wooden bobbins vital to the Lancashire spinning and weaving industries. It is the only working bobbin mill left in the Lake District today. You can learn about the history of the mill through tours and an exhibition. View Full Details>>
Hollingworth Lake
2 miles (3 km)
Enjoy a lovely circular walk around this 130 acre reservoir in Littleborough. There is some beautiful scenery surrounding the lake and a nature reserve with a bird hide. You can also try kayaking and windsurfing on the lake with equipment available for hire. View Full Details>>
Hornsea Mere
2 miles (3 km)
Enjoy a walk along this lovely freshwater lake in the seaside town of Hornsea. At 2 miles long and 0.75 miles wide it is the largest freshwater lake in Yorkshire. You can pick up a public footpath from Hull Road at the south eastern side of the water. It will take you through fields on the southern side of the lake with nice views across the water to the surrounding woodland and countryside. The path continues around the western side of the lake past Springfield Wood and Low Wood. At the eastern end of the lake there's a nice cafe overlooking the area.
It's a great place for birdwatching with gadwalls, goldeneyes and tufted ducks to look out for on the water. Also keep your eyes peeled for reed warblers in the reedbeds.
You can extend your walking in the area by picking up the Trans Pennine Trail and the Hornsea Rail Trail. It's an excellent cycling and walking route along a dismantled railway that will take you all the way to Hull.
If you wish to continue birdwatching then look no further than the fantastic Spurn Point. View Full Details>>
Horsey Windpump and Horsey Mere
3 miles (5 km)
A fine circular walk visiting an early 20th century drainage windmill on the Norfolk Broads with lovely waterside footpaths along Horsey Mere and other waterways. It's a beautiful area with reedbeds, marshes and the option of extending the walk to the nearby Horsey Beach where you can look out for grey seals and explore the dunes. Horsey Dunes, together with the adjoining Winterton Dunes, also contain the largest colonies of dark green fritillary and grayling butterflies in Norfolk.
The National Trust owns the mill so you can enjoy a climb to the top and enjoy fabulous views over the mere and surrounding broads. The area is also great for wildlife watching with Bitterns and Marsh Harrier to look out for in the air.
Highlights on the walk include Horsey's thatched church with a Saxon round tower and fascinating interior. You will also pass the 18th century Brograve Mill. The mill is now a derelict Grade II listed building and the earliest surviving tower mill in the Broads.
There's lots of good options for extending your walk. You could head just a mile to the west and visit Hickling Broad where you can pick up the Weavers' Way long distance trail. The trail runs around the broad before picking up delightful riverside paths along the River Thurne. View Full Details>>
Kennick Reservoir
3 miles (5.5 km)
This walk visits Kennick Reservoir and its surrounding woodlands, in the Dartmoor National Park.
You can start the walk from the car park at the southern end of the water. Trails then head east along reservoir before heading into the Clampitt Plantation. Woodland trails then take you to the northern end of the water, where there are more nice waterside trails. It's a very pretty and peaceful area with the still waters of the reservoir surrounded by attractive pine woodland. View Full Details>>
Kielder Forest Lakeside Way
22 miles (35 km)
This fantastic circular cycling and walking route takes you around the beautiful Kielder Water in Kielder Forest Park, Northumberland. The route is known as the Lakeside Way and follows the shoreline of the reservoir on a lovely multi-user track. Along the way you can see twenty pieces of outdoor public art including the futuristic Belvedere shelter and the three large rotating Janus Chairs. There's excellent wildlife spotting opportunities with Ospreys regularly seen around the reservoir.
The route also passes Kielder Dam and Kielder Castle where you will find an excellent visitor centre with exhibitions, information and a cafe. The castle is also the centre for cycling within the park - you can hire a bike here or get your own repaired. It is located at the northern tip of the reservoir at Kielder village.
If you're looking for a more challenging cycle ride you will also find several colour coded mountain bike trails within the park. They range from the easy Borderline trail to the thrilling Deadwater black trail. 
For great views over the Lake District and the Scottish Hills you could climb Deadwater Fell from Kielder Castle.
A few miles to the north there's a nice climb to Girdle Fell with great views over the lovely Catcleugh Reservoir. View Full Details>>
Killington Reservoir
1 miles (1 km)
This large lake in Cumbria is a nice place for a short stroll and a picnic. The site also includes a bird hide and great views across the water to the Cumbrian hills.
Park on the western side of the water and you can access the lakeside directly from there. You'll find some steps and a short grassy path with lovely picnic areas overlooking the lake. Please note there are only short paths on the western side and not a path running around the whole lake.
The lake is mainly used for water sports and fishing but it's well worth a visit for the stunning views of the Lake District mountains in the background. It's located next to a motorway service station so there's ample parking and good facilities including an information centre and restaurant.
Killington is located just a few miles west of Sedbergh where you can pick up the long distance Dales Way. You can pick it up just beyond Lily Mere and enjoy waterside trails along the River Lune. View Full Details>>
Kinder Reservoir
2 miles (3.5 km)
This walk takes you to Kinder Reservoir from Hayfield along the Snake Path. The reservoir is very pretty with the backdrop of woodland, fields and Peak District hills.
The walk starts in Hayfield where you will find the Snake Path turning on your left as you leave the village. You then follow it for about 2 miles to the reservoir where there is a footpath along the water. Follow the path up to William Clough for great views over the water. View Full Details>>
Kings Mill Reservoir
1 miles (2 km)
This lake in Mansfield has a nice walking trail to follow around the perimeter of the water. View Full Details>>
Knipton Reservoir
2 miles (2.5 km)
An easy walk from the village of Knipton to Branston, passing Knipton Reservoir on the way. The route follows a lovely country lane with views of the beautiful Vale of Belvoir countryside.
The walk starts in the pretty Leicestershire village of Knipton, on the border of the Belvoir Castle Estate. In the village there's some pretty 19th century cottages built for the estate and a Grade II listed church with a 13th-century tower.
You can follow Branston Lane south towards Branston. At Croxton Lodge you turn right to follow a footpath past the southern end of the reservoir into Branston. There's some nice views of the River Devon and the reservoir before coming into the village. Here you will find several interesting Grade II listed buildings including 18th-century farmhouses, the early 19th-century Old Rectory, a Village Hall dating from 1843 and the parish church which originates from the 13th century with alterations up the 15th. View Full Details>>
Ladybower Reservoir
5 miles (8 km)
Enjoy a lovely waterside walk along the western shore of this large reservoir in the Peak District. The walk begins at the parking area at the northern end of Upper Ladybower reservoir and follows a good walking trail to Lower Ladybower Reservoir. The route passes through some pleasant woodland and has wonderful views of the surrounding countryside. Highlights on the path include the views of the photogenic Derwent Valley Aqueduct and the Ashopton viaduct which carries the Snale Pass over the water. Other walking trails lead up into the surrounding hills where you can enjoy great views over the reservoir.
If you would like to continue your walk you could climb to the spectacular geological rock formations of Alport Castles. You could also pick up the Derwent Valley Heritage Way which runs past the southern end of the reservoir.
A short climb to the east of the reservoir you will find the exhilarating Bamford Edge. From here you can enjoy fabulous views back across the water.
At the southern end of the water you can park at the Heatherdene car park and enjoy a climb to Win Hill which has some of the best views over the reservoir. Around here you can also pick up the Thornhill Trail cycling and walking trail. It runs from the Ladybower Dam to Bamford station along a disused railway line.
Also of interest are the wonderful climbs to Derwent Edge and Stanage Edge while the adjacent Derwent Reservoir also has some nice waterside paths. View Full Details>>
Lake Vyrnwy
11 miles (18 km)
Follow the lakeside cycle lanes around this lovely reservoir on this circular ride in Powys. The country lanes around the water are flat and well maintained so this is a farily easy waterside ride. It's a lovely area with the lake surrounded by hills and attractive woodland. You can hire bikes at Llandwddyn at the southern end of the water.
This route starts from the visitor centre near the village of Llanwddyn and the impressive Vyrnwy Dam. You then follow the B4393 around the water for about 12 miles.
The whole of this route is probably more suitable for cyclists but walkers can enjoy the reserve too. There's nice paths at the southern end of the water near the visitor centre, including a sculpture trail. There's also woodland trails on both the western and eastern side of the lake. At the northern end of the lake you will find the beautiful Rhiwargor Waterfall. There's a nice track running along the Afon Eiddew to the spectacular waterfall. At the southern end you can pick up the Glyndwr's Way long distance footpath. The waymarked trail can be used to explore the nearby Dyfnant Forest. View Full Details>>
Langsett Reservoir
3 miles (5.5 km)
This circular walk takes you around the lovely Langsett Reservoir on the edge of the Peak District National Park.
The walk starts in the village of Langsett and follows footpaths through the woodland and open moorland around the reservoir. There is some climbing involved, though you are rewarded with splendid views across the Peak District. Most of the route is on well maintained, signed paths.
Other highlights on the route include the ruined farm buildings at North America, views of the Little Don River and some delightful woodland paths. There is also a small climb to Hingcliff Common on the south western side of the water. From here there are lovely views back down to the reservoir and the village. View Full Details>>
Leighton Reservoir
6 miles (10 km)
This circular walk visits Leighton and Roundhill Reservoirs before climbing into the surrounding moors for great views back down to the water.
You can start the walk from the roadside parking near the bridge and then follow paths along the woodland to Roundhill Reservoir. The route then climbs onto Arnagill Moor, where you will reach a height of over 1200ft. From these high points there are splendid views over the beautiful countryside of Nidderdale.
The route then descends through Head Moor before returning to the reservoirs.
You could start the walk from nearby Masham if you prefer. Then follow the Ripon Rowel west along the River Burn to the reservoir.
The reservoir is located very near to the fascinating Druids Temple. This replica of stonehenge sits on a hill just to the east of the start point for this walk. It's well worth a visit if you have time.
The long distance Six Dales Trail also passes the reservoirs. You can pick this up and follow it south across Fountains Earth Moor and visit Gouthwaite Reservoir to extend your exercise. Around here you can also pick up the Nidderdale Way and further explore this lovely area. View Full Details>>
Leybourne Lakes Country Park
4 miles (6 km)
Enjoy peaceful, waterside walking and cycling at Leybourne Lakes Country Park, near Maidstone in Kent. In the park you will find 230 acres of lakes and woodland providing a peaceful location for wildlife and birdwatching.
The expansive park includes several lakes with the River Medway running along the eastern section of the park. View Full Details>>
Linacre Reservoirs
2 miles (3 km)
Enjoy cycling and walking trails around these three pretty reservoirs near Chesterfield. Cyclists can enjoy a good track running around the middle and lower reservoirs while walkers can follow the same trails plus another around the upper reservoir. The trails are a mixture of lovely waterside paths plus some woodland trails through Linacre Woods. Look out for nuthatches, flycatchers and woodpeckers in the woods and kingfishers and mandarin ducks on the water.
The circular route below starts at the car park and follows the shared cycle and walk trail around the middle and lower reservoirs. Linacre Reservoirs is located just a few miles west of Chesterfield city centre. View Full Details>>
Lindley Wood Reservoir
2 miles (3 km)
Enjoy an easy walk along this pretty reservoir and wood in the Washburn valley. You can start the walk from the nearby village of Leathley and follow a footpath along the River Washburn to the reservoir. The path takes you along the eastern side of the water with some peaceful woodland trails to enjoy in the adjacent Lindley Wood. Here you will find pretty bluebells in the spring and the rushing waters of Greystone Beck. It's a lovely area with the reservoir surrounded by attractive woodland and the option of continuing your walk along the Washburn to Norwood Bottom.
If you enjoy this walk then you could visit Swinsty Reservoir and Fewston Reservoir. These are located a couple of miles north of Lindley Wood in the Nidderdale AONB.
Just to the south is the splendid Otley Chevin Country Park where you will find woodland, heathland, meadowland and rocky outcrops with marvellous views.
Lindley Wood is located close to Otley and not far from Leeds. In the town you could try our Otley River Walk which take you through some of the riverside parks and nature reserves located on the River Wharfe. View Full Details>>
Llandegfedd Reservoir
6 miles (10 km)
Enjoy a long circular walk around this beautiful reservoir near Cwmbran and Newport. The complete trail runs for about 10km (6.2) miles through the countryside and woodland surrounding the reservoir. Please note that some parts of the trail are closed between October 1st to March 1st.
The walk starts from the visitor centre car park at the southern end of the water. It then heads along the western side of the water towards Glascoed, before returning on the eastern side. There's some moderate climbing involved with the walk reaching a peak height of over 450ft. From the high points there are great views backs down to the reservoir. Along the way there are also a number of pleasant woodland trails, pretty streams and hay meadows where you can see wildflowers in the summer months.
The reservoir is a great place for bird watching with a number of hides dotted along the route. Look out for birds including wigeon, teal, pochard, goldeneye and ruddy duck as you make your way around the site.
Llandegfedd Reservoir is located just to the east of Pontypool. You can continue your walking here by picking up the Monmouthshire and Brecon Canal. View Full Details>>
Llangorse Lake
4 miles (6 km)
Follow good footpaths around the western side of this beautiful lake in the Brecon Beacons National Park. Llangorse is the largest natural lake in Wales and a must see of the region. It is located near to the town of Brecon and the village of Llangors.
The walk starts at the northern end of the lake where parking is available. You then follow waymarked public footpaths through the pretty countryside to a lakeside viewpoint at Llangasty. Here you'll also find a 19th century lakeside church.
The lake is surrounded by some lovely scenery with green hills, fields and meadows. The area is also a nature reserve so look out for a variety of wildlife on your walk. These include otters, water voles, coots, swallows, swifts and geese. Also of interest is the Crannog - an ancient man-made island of oak, willow and hazel wood.
If you would like to continue your walking in the area then the Taff Trail is located nearby. You can pick it up in Talybont On Usk where you can also enjoy a riverside walk along the Usk Valley Walk.
Running just to the south east of the site is the Brecon Beacons Way. The epic long distance trail is a great way of exploring the national park on foot. View Full Details>>
Lliw Reservoir
2 miles (3 km)
This is a nice walk between Lower Lliw Reservoir and Upper Lliw Reservoir, using a section of the Gower Way long distance trail. It's about a 2 mile walk between the reservoirs, so 4 miles there and back. It's a resonably flat road with a moderate climb towards the end as you approach the upper reservoir. Please take care on the road between the reservoirs as it is often used by vehicles from Welsh Water employees, residents and deliveries.
The reservoirs are in a delightfully quiet spot with lovely views of the surrounding hills and countryside. Look out for wildlife including Canadian geese on the water.
The walk starts of from the Lower Lliw Reservoir car park. There's also a visitor centre and cafe which sells a variety of cakes and snacks at reasonable prices.
After leaving the car park you follow the trail north along the eastern side of the lower reservoir. It then continues along the Afon Lliw (River Lliw) to the upper reservoir. If you would like to extend your walk you can continue north along the Gower Way through the woodland at the upper reservoir to Penlle'r Castell where the trail actually starts/finishes. Here it links with St Illtyd's Walk which you can use to further explore the area.
The site is located a few miles north of Swansea. View Full Details>>
Llyn Alaw
1 miles (2 km)
Enjoy a stroll along this large reservoir on the Isle of Anglesey. The lake cover 770 acres and has a number of walking trails along the water. There are also wildflowers, butterflies and bird hides where you can look out for the wide variety of birds that visit the lake. View Full Details>>
Llyn Brenig
9 miles (15 km)
A long circular walk around the beautiful Llyn Brenig, in the heart of the Denbigh Moors. There's nice woodland trails, views of the River Brenig and great views across the water to the surrounding hills. The northern end of the lake is also a nature reserve so there's lots of wildlife to see too. Look out for deer, otters, red squirrels, badgers, grouse and buzzards.
The walk also includes lovely views of heather moorland and a stretch along the impressive dam towards the end.
You can start the walk from the car park and visitor centre at the south western end of the lake. You can easily pick up the trails from here. After your exercise you can enjoy refreshments in the lakeside cafe.
To continue your reservoir walking in the area, head west and visit Alwen Reservoir.
The Brenig Way also starts at the lake. The long distance trail can be followed through the Dee Valley to Carrog and Corwen.<
The Clwydian Way also passes along the western side of the lake. It will take you through the Clwydian Range of mountains with splendid views of north Wales, Snowdonia, the Cheshire Plain and the Peak District.
The reservoir sits on the western edge of the expansive Clocaenog Forest. View Full Details>>
Llyn Brianne
14 miles (22 km)
Enjoy a walk or cycle along this beautiful reservoir in central Wales. The reservoir sits at the head of the River Towy with a dam 299 feet high and 951 feet long. There's a lovely country lane running along the eastern side of the water. It climbs high above the reservoir with wonderful views over the water to the surrounding countryside and hills. The lane is ideal for a quiet cycle ride in beautiful surroundings.
The route starts from the car park at the southern end of the water and follows the track through the Tywi Forest before finishing at the bridge at the northern end of the reservoir. Look out for red squirrels as you pass through the forest. You can view the scenery and follow the route using the google street view link below.
To extend your walking in the area you could head to the Gwenffrwd-dinas RSPB Nature Reserve which is just to the south of the reservoir. Here you can enjoy great views of the River Towy and look out for red kites and a variety of butterflies.
Just to the north west of the lake you will find Soar y mynydd a Calvinist Methodist Church sitting in the valley of the river Camddwr in the Cambrian Mountains. It's claim to fame is that it is the remotest chapel in all Wales.
To the north east of the lake you will find the village of Abergwesyn, Vicarage Meadows and the pretty Nant Irfon National Nature Reserve. There's some nice woodland trails here with lots of bluebells in the spring. View Full Details>>
Llyn Cau
4 miles (6 km)
This walk climbs to the beautiful Llyn Cau on the slopes of Cadir Idris in the Snowdonia National Park. While still quite a challenging walk it's not as strenuous as the longer climb to mountain summit. As such it's a great way of exploring the stunning Cadir Idris National Nature Reserve with less stress on the body.
Start your walk from the Dol Idris Car Park at the junction of the A487 & B4405 (postcode: LL36 9AJ ). From here you can pick up the the Minffordd path and follow it up to the lake. You'll enjoy a delightful woodland section before passing the stunning cliffs of Craig Cau. The park then forks with one branch going straight on to the lake and one heading left up to the mountain peak. Go straight on and you will soon come to the glacial lake where there is a lovely circular trail running around the perimiter of the water.
The striking lake is shaped like a crater formed by a cirque glacier during the last ice age when snow and ice accumulated in the corries due to avalanches on higher slopes. It's a wonderful sight so be sure to bring your camera.
After circling the lake descend the same way. At the end of the walk you can enjoy refreshments at the splendid Ty Te Cadair Tea Room where there's outdoor seating with great views.
To extend your walking in area continue up to the summit of Cadair Idris for wonderful views over the Snowdonia National Park to the coast.
Tal-y-llyn Lake is also located very close by. View Full Details>>
Llyn Celyn
1 miles (1 km)
Enjoy a little stroll along this reservoir in the valley of the River Tryweryn.
You can park at the car park on the western side of the lake. There's a footpath here through some lakeside woodland and along the water. It's a great viewpoint with views right across the lake to the surrounding countryside and hills.
Just to the west of the car park there's some other public footpaths which climb above the lake for more nice views.
At the eastern end of the site you will find the dam and some nice trails along the River Tryweryn to try. These can be picked up from Canolfan Tryweryn, the National White Water Centre for Wales. View Full Details>>
Llyn Clywedog
4 miles (7 km)
The scenery surrounding this large reservoir near Llanidloes is truly wonderful. This walk takes you along the western side of the reservoir along the Glyndwr's Way long distance footpath. You start at the car park at south western end of the water with views of the Afon Clywedog. You then head past the spectacular dam which is the tallest concrete dam in the UK, with a height of 72 metres and a length of 230 metres. The walk continues to the north western edge of the reservoir with a mixture of lakeside sections and woodland trails. It's a splendid area for bird watching too. Look out for ospreys, red kites, buzzards and ravens on your walk.
The whole of this route is designed for walkers but cyclists can enjoy the second half of the route where there is a splendid trail along the lakeside. For the first half you can follow country lanes to the west of the lake.
If you would like to continue your walking in the area you could continue along the Glyndwr's Way or the Sabrina Way into the adjacent Hafren Forest. View Full Details>>
Llyn Cowlyd
9 miles (14 km)
Visit the deepest lake in north Wales on this walk in the Carneddau range.
The walk starts from the car park at Capel Curig and follows a footpath north to the reservoir. This section passes along the Afon Llugwy before climbing to the lake which is positioned 1,164 feet (355 m) above sea level. There are great views over the Ogwen Valley.
The trail then runs along the lake with splendid views over the water towards the surrounding mountains of Tryfan, Y Garn, Foel Goch and Pen-Yr-Ole-Wen. It's a good footpath which runs for about 2 miles along the north-western shore of the lake. Other walk highlights include views of the pretty Afon Ddu stream which flows from the lake, and views of the 45ft (14m) high dam at the north-eastern end of the water. View Full Details>>
Llyn Crafnant
3 miles (5 km)
Llyn Crafnant is another beautiful reservoir in the Gwydyr Forest area of the Snowdonia National Park. There's a splendid 3 mile circular trail running around the lake with great views to the surrounding forests and Carneddau mountains. It's a fairly easy waymarked walk so perfect for an afternoon stroll in peaceful surroundings.
You can start the walk from the car park on Crafnant Road, just to the north of the reservoir. Head south from here and you can pick up the footpaths on the western side of the water. Follow the path through the woodland and past the lake until you come to the River Hendre. You turn left here and cross the river to return to the Crafnant Road. You can follow this quiet little country lane all the way back to the car park. On this section you'll pass the lakeside cafe where you can hire boats and stop for a bite to eat. There is also the option of picking up more woodland trails to the east of the lane if you prefer. View Full Details>>
Llyn Cwellyn
4 miles (6 km)
This figure of eight walk climbs into the hills above Llyn Cwellyn before descending to the woodland on the southern side of the water. From the high points there's great views over the lake to Snowdon on the other side. You'll also enjoy views of the nearby Llyn y Dywarchen and a walk along the Afon Drws-y-Coed.
The walk can be started from the southern end of the lake. From here you can pick up trails heading up towards Drws-y-Coed.
You can extend the walk by continuing west and climbing Mynydd Mawr. On the other side of the lake you can pick up the Snowdon Ranger Path. View Full Details>>
Llyn Cwm Bychan
1 miles (2 km)
Enjoy a short walk or cycle along this pretty lake in the Rhinogs. The lake is one of the sources of the River Artro which flows south westwards through Llanbedr and onwards to the sea. 
There is a car park at the eastern end of the lake where you can pick up the lakeside trail. It's a good surfaced track, ideal for an easy walk or cycle. The lake is surrounded by hills, rocky outscrops and interesting flora and fauna.
If you would like to continue your walking in the area then you could climb Rhinog Fawr for great views over Snowdonia. View Full Details>>
Llyn Cwm Llwch
3 miles (5 km)
Llyn Cwm Llwch is the best preserved glacial lake in South Wales. There are many legends about the lake and the fairies that live on an invisible island in the lake.
This walk takes you through the Cwm Llwch valley to this popular beauty spot in the Brecon Beacons National Park.
The walk starts at the car park near the lake and involves a steep climb along the Cwm Llwch river to the beautiful lake. The surrounding scenery of the Brecon mountains is simply stunning. View Full Details>>
Llyn Dinas
2 miles (4 km)
Enjoy a nice circular walk around this beautiful lake in the Snowdonia National Park. You can start the walk from the Llyn Dinas car park at the western end of the lake, off the A498. It's about 1.5 miles east of Beddgelert. From the car park pick up the public footpaths heading above the south eastern side of the water. There's some moderate climbing as you head through the woodland above the reservoir. The path eventually takes you to the end of the reservoir where you can cross the Afon Glaslyn and return along the road to the car park. Alternatively you can return the same way through the woods and avoid the road.
To continue your walking in the area you could visit the beautiful Aberglaslyn Pass on the circular Fishermans Walk which passes the lake.
Also nearby are miles of cycling and walking trails in Beddgelert Forest.
Along the Afon Glaslyn you will find Llyn Gwynant which has some nice footpaths along the water and through the surrounding woodland.
The Snowdon Watkin Path also starts from the nearby Nant Gwynant car park. View Full Details>>
Llyn Elsi
3 miles (5 km)
This circular walk visits the lovely Llyn Elsi from the village of Betws-y-Coed in the Snowdonia National Park. It's about a 1 mile walk from the village to the lake where you can pick up a circular trail around the water. Start the walk from just behind St. Mary's church then steadily climb through the woodland to the peaceful lake.
Llyn Elsi is surrounded by attractive woodland where you can extend your walk on a number of trails. It sits in an elevated position of about 800ft so there are lovely views towards the Carneddau range, the Glyderau range and Moel Siabod.
To continue your walking in the area you can visit the splendid Fairy Glen where you'll find little waterfalls, rapids and cascades in a wooded gorge on the River Conwy. Near here there's also other lovely walks to Conwy Falls and Swallow Falls.
The reservoir is located in the Gwydyr Forest area of the national park. You can find a series of other beautiful reservoirs here with more lovely walking trails. View Full Details>>
Llyn Geirionydd
2 miles (3 km)
An easy circular walk around the delightful Llyn Geirionydd in the Gwydyr Forest area of the Snowdonia National Park. It's a very peaceful area with great views of the Carneddau mountains and the woodland surrounding the lake.
You can start the walk from the car park at the south eastern end of the lake. There's a picnic area and toilets here too. Follow the little country lane along the eastern side of the water before crossing the River Geirionydd at the northern end. A public footpath then runs along the western side of the lake, just below Mynydd Deulyn.
If you head west you can enjoy two more lovely reservoir walks at Llyn Cowlyd and Llyn Crafnant. Llyn Cowlyd is the deepest lake in North Wales and has more nice waterside trails. Llyn Crafnant has a fine circular trail with a lakeside cafe which also hires rowing boats.
You could also follow the trails along the River Geirionydd at the northern end of the water or pick up the woodland trails in the surrounding forests.
The lake is located near to the village of Trefriw where you can enjoy a little walk along the delightful Fairy Falls. View Full Details>>
Llyn Gwynant
2 miles (4 km)
Enjoy a circular walk around this beautiful lake in Snowdonia. The lake has nice paths along the water and through the surrounding woodland, with great views towards the mountains of Snowdonia. The lake links with Llyn Dinas where there are more nice trails to try.
The Snowdon Watkin Path also starts from the nearby Nant Gwynant car park so you could try this challenging climb to extend your walk. If you don't feel like climbing all the way to the summit then you could try the start of the path which is very pretty. It takes you through woodland to the Afon Cwm Llan where there are some lovely waterfalls.
If you head north along the Afon Glaslyn you could also visit Llyn Llydaw, one of the most visited lakes in the country. View Full Details>>
Llyn Llydaw
4 miles (6.5 km)
This walk visits Llyn Llydaw on the flanks of Snowdon, about one-third of the way up the mountain. It's one of the most visited lakes in the United Kingdom with thousands of people passing it each year on their way up to the Snowdon summit. It's a nice one to do if you want to explore the mountain without doing the full, more strenuous climb.
The walk starts from the Pen y Pass car park and follows the Snowdon Miners Track up to LLyn Teyrn. Soon after you come to the much larger Llyn Llydaw where you can cross the causeway to the other side. There's a nice path along the northern side of the lake which you can follow up to Lake Glaslyn to extend the walk.
The walk descends the same way back to the car park where you can enjoy refreshments in the cafe.
To continue your walking in the area you can head along the Afon Trawsnant and the Afon Glaslyn to Llyn Gwynant where there is a nice circular trail to try. View Full Details>>
Llyn Ogwen
3 miles (5 km)
This circular walk takes you around Llyn Ogwen in the Snowdonia. You'll also visit the beautiful Ogwen waterfall at the western end of the lake. There's great views over the lake to the surrounding hills and mountains. The views of Tryfan are particularly good as it is located just to the south of the lake.
You can start the walk from the Tryfan car park on the southern side of the lake. You then follow the lakeside pavement to the waterfall before picking up footpaths above the lake on the northern side.
It's easy to extend your walking in this beautiful area. You can head up to the hanging valley at Cwm Idwal and visit Llyn Idwal on the way. View Full Details>>
Llyn Trawsfynydd
8 miles (12.5 km)
Enjoy a long circular walk or cycle around this large lake in in Gwynedd, North Wales. With a total surface area of 4.8 km² (1,180 acres) the reservoir is slightly bigger than Wales's largest natural lake, Llyn Tegid (Bala Lake). It's a beautiful spot with lots of wildlife to look out for including Otters, Osprey and rare birds in the woodland sections. Most of the route is suitable for both cyclists and walkers. If you are on a bike please go around the footbridge on the roads though.
This trail uses a mixture of footpaths, country lanes and road-side pavements to take you on a tour of the lake and its surrounding countryside.
The route starts in the village of Trawsfynydd and heads west to the water where you cross the lake on the footbridge. There's great views in all directions as you cross the narrow bridge. The path then climbs through the woodland and countryside on the western side of the water. This section is quite challenging with the path reaching a height of almost 1000ft (300m). From the high points there are great views over the water to the surrounding hills and mountains of Snowdonia.
You then pass along the northern section of the lake, passing the pumping station and the visitor centre. Here you can enjoy refreshments at the cafe which overlooks the water.
The final section takes you along the eastern side of the lake on footpaths and pavement during the roadside section along the A470. If you would like to do a shorter route which avoids the roadside section then start from the visitor centre and head west to the dam and then south along the paths on the western side of the water. This is a shared walking and cycle path with bike hire available at the visitor centre.
If you would like to continue your walking in the area you could head west and climb to the fascinating stone circle at Bryn Cader Faner or the nearby Foel Penolau in the Rhinogydd range. The Taith Ardudwy Way long distance trail can be picked up near here too. View Full Details>>
Llyn y Fan Fach
5 miles (8 km)
This is a super waterside walk through a particularly beautiful section of the Brecon Beacons. The walk starts at a parking area north of the lake and takes you along the Afon Sawddle to the lovely Llyn y Fan Fach. It's a good track that climbs steadily towards the lake where you will first reach the Dam before climbing to Bannau Sir Gaer on the western side of the water. From here there a truly wonderful views over the lake and surrounding mountains.
The lake is a great place for bird spotting. Look out for red kite, common buzzard, kestrel, carrion crow, common raven and skylark as you make your way around the water.
The Brecon Beacons Way runs past the lake so you could pick this up and head east to Llyn y Fan Fawr to continue your walk. Heading north would take you to Llanddeusant with wonderful views over the Black Mountains. View Full Details>>
Llynnau Mymbyr
2 miles (3 km)
Enjoy a short walk along this picturesque lake in the Dyffryn Mymbyr valley area of the Snowdonia National Park.
The walk starts from the car park at Capel Curig and follows a track to the lake. There are footpaths on either side of the lake with the ones on the southern side passing the woodland of Coed Bryn-Engan. There are lovely views across the water to the surrounding mountains. It is a particularly good spot to get a photo of the Snowdon Horseshoe across the water. View Full Details>>
Loch an Eilein
4 miles (6.5 km)
This popular circular walk in the Cairngorms takes you around the beautiful Loch an Eilein and the smaller Loch Gamhna. It's a beautiful and tranquil location with the still waters surrounded by stunning hills and mountains. The undulating footpaths around the lochs are generally very good and not challenging. There are sections near to the water and several delightful woodland trails through the surrounding Rothiemurchus Forest. Also of interest is the unusual ruined island castle and the visitor centre.
Parking is available at the northern end of the loch or you can catch the train to Aviemore which is a few miles north of the loch. If you're on a bike you can cycle from Aviemore train station along National Cycle Route 7 and a country lane near the Loch An Eilein Pottery to reach the loch. View Full Details>>
Loch Ard
4 miles (6 km)
Enjoy a walk or cycle along the beautiful Loch Ard, near Aberfoyle in the Loch Lomond and the Trossachs National Park.
This circular route starts in the car park at the eastern end of the loch and takes you along the loch and through the surrounding woodland on good paths. On the way there are lovely view points with picnic benches where you can sit and admire the view over Loch Ard to the forests and surrounding hills. The route also passes a number of interesting sculptures with riddles and the pretty Lochan Ghleannain. You can easily extend your outing by continuing west along the miles of cycle and walking trails in the Loch Ard Forest. The Forestry Commision have created a number of fine waymarked trails to try including the Ben Lomond Viewpoint Trail and the Loch Ard Sculpture Trail.
There are also great cycling and walking trails to Loch Katrine, Loch Achray and Loch Venachar and Loch Drunkie. View Full Details>>
Loch Arkaig
4 miles (6 km)
This walk takes you along Loch Arkaig and the adjacent pine forest in Lochaber. You can start the walk from the car park at Eas Chia-aig falls at the eastern end of the loch. Then head west across the River Arkaig and into the attractive woodland. It's a good track which leads to the Inver mallie bothy where there are great views across the loch. It's a very peaceful area with splendid views of the surrounding mountains and the possibility of spotting ospreys in the skies above.
You can continue your walking by heading to the nearby Loch Lochy where you can follow the waterside cycling and walking trail along the Great Glen Way. It's a great route and includes more nice woodland trails through the Clunes Forest. View Full Details>>
Loch Arklet
10 miles (16 km)
This walk takes you through the lovely Glen Arklet in the Loch Lomond and the Trossachs National Park. On the way you will enjoy great views of Loch Arklet and pass the pretty Inversnaid Falls on Arklet Water.
The route starts at the Inversnaid Hotel on the banks of Loch Lomond, before a short stroll takes you to the lovely Inversnaid falls on Arklet Water. You continue by climbing through the surrounding woodland along Arklet Water to Loch Arklet. There are splendid views back towards Loch Lomond. The path continues above Loch Arklet through Glen Arklet, before finishing at the pier on Loch Katrine. You could extend your walk by continuing along the super lochside path at Loch Katrine or head back to Inversnaid on the same path. View Full Details>>
Loch Awe and Kilchurn Castle
1 miles (2 km)
Visit this fascinating ruined 15th and 17th century castle and enjoy wonderful views over Loch Awe. View Full Details>>
Loch Brandy
3 miles (5 km)
This walk in Glen Clova visits the lovely Loch Brandy.
The walk starts from the car park in Clova. Cross the road from here and you can pick up a well defined footpath running north to the loch. It's a steady climb, running for about 1.5 miles to the waterside. The pretty loch is surrounded by steep hills and is a really stunning sight.
There are paths running up and around the water as well. These give great views back down to the water but are more challenging than the relatively easy path up to the loch. View Full Details>>
Loch Doon
6 miles (10 km)
This beautiful loch in Ayrshire includes a ruined castle, forest trails and stunning scenery.
This walk starts at the car park next Loch Doon Castle which dates from the 14th century. It used to reside on an island in the middle of the loch but was moved in the 1930s to its present location, stone by stone. Around here you can pick up the Craiglea Trail which climbs to a nice viewpoint above the loch.
This route follows Carrick Forest Drive west to Loch Riecawr. There's woodland trails branching of the drive with lovely views of the waterways running just to the south of the track. You'll pass Whitespout Linn Waterfall and Loch Gower before coming to Loch Riecawr. View Full Details>>
Loch Earn
3 miles (5.5 km)
Explore the eastern end of Loch Earn and climb to a lovely viewpoint on this short walk. You can start the walk from the car park on the St Fillans Road just to the east of St Fillans. From here you can climb up to the viewpoint above the loch, passing through the woodland of St Fillans Park. There's splendid views over the beautiful loch to Ben Vorlich from this elevated spot.
After taking in the views the route descends towards St Fillans before following the lochside road back to the car park. View Full Details>>
Loch Garten
2 miles (4 km)
This walk takes you around the beautiful Loch Garten RSPB Nature Reserve and also visits the nearby Loch Mallachie in the Cairngorms.
You start at the Loch Garten Osprey Centre at the north eastern side of the loch. Here you can observe the birds nesting in the Caledonian pineforest, visit the excellent visitor centre and view the birds on the live CCTV camera. There are a number of splendid nature trails to follow through the forest and along the pretty loch. Look out for wildlife which includes red squirrels, dragonflies, crested tits and, in early spring, the capercaillie. The walk continues on woodland trails to the smaller, but still delightful, Loch Mallachie. It's a glorious area with the Cairngorms mountains making a splendid backdrop.
The Speyside Way passes nearby so you can pick this up if you would like to extend your walk.
You could also head east into the expansive Abernethy Forest where there are miles of trails to follow. The woods include the River Nethy and a series of pretty lochs and streams. View Full Details>>
Loch Katrine
13 miles (21 km)
This super cycle and walking route takes you on the lochside path around Loch Katrine in the Loch Lomond and the Trossachs National Park. You start off at the Trossachs Pier and Visitor centre at the south eastern end of the loch where cycle hire is available. You then pick up the excellent tarmac path which starts off fairly flat but does have some climbs along the way. There are great views over the loch and to the surrounding hills and mountains. You'll also pass Glengyle House, the birthplace of Robert Roy MacGregor, the Scottish outlaw and folk hero.
The path runs for about 13 miles through woodland and countryside to Stronachlachar on the western side of the loch. Here you can catch the ferry back to Trossachs Pier or if you'd like to extend your outing head to the nearby Loch Arklet or Loch Ard. There's also another great cycling and walking trail along Loch Venachar and Loch Drunkie.
Just to the east you will find Glen Finglas where you can enjoy a waymarked walk to the Glen's rivers, streams, waterfalls and reservoir.
The climb to Ben Venue also starts from the car park at Loch Achray, close to Loch Katrine. It's a popular walk with great views back down to the lochs. View Full Details>>
Loch Kinord
3 miles (5.5 km)
Enjoy an easy circular walk around this delightful loch and nature reserve in the Cairngorms. There is a waymarked trail taking you through the woodland and along the loch situated in the Muir of Dinnet National Nature Reserve. The reserve is a wonderful place for flora and fauna with otters, goldeneye ducks, migrating geese and other wildfowl to look out for. There are also lots of interesting plants around the water including water lobelia, quillwort and shoreweed. View Full Details>>
Loch Lee
10 miles (16 km)
This walk visits Loch Lee and then climbs to the stunning Falls of Unich and the Falls of Damff. The walk starts at the parking area at Invermark and follows a footpath along the Water of Lee to the loch, passing the 18th century Invermark Castle on the way. The path continues along the northern end of the Loch before climbing through the beautiful Glen Lee to the Falls of Unich and the Falls of Damff. It's a stunning area with wonderful views of Glen Esk and the surrounding hills and mountains. View Full Details>>
Loch Lochy
11 miles (18 km)
Enjoy a waterside cycle or walk along the magnificent Loch Lochy on this route in the Scottish Highlands. On the northern/western side of the loch there is an excellent traffic free cycle and walking trail running along the Great Glen Way. You can park at the little Hamlet of Clunes and then pick up the waterside trail. The trail runs through the woodland of Clunes Forest with the option of extending your walk in the woods.
To extend your exercise you could continue north east along the Great Glen Way and visit Loch Oich, Loch Garry and the Caledonian Canal. At Loch Oich you'll find a great circular cycling and walking trail which explores the woods above the loch.
You could also climb to the munros which rise above the loch. Sron a Choire Ghairbh and Meall na Teanga are just to the west of the path and provide wonderful views over the area.
Just a mile to the west of the car park at the start of this route you will find the more peaceful Loch Arkaig with its lovely pine forest. View Full Details>>
Loch Lubnaig
9 miles (15 km)
This cycling and walking route follows National Cycle Route 7 from Callander to Strathyre along Loch Lubnaig. It's a great traffic free path, running for just over 9 miles along the Garbh Uisge river before heading through the woodland of Queen Elizabeth Forest Park alongside the loch. The route finishes at the little village of Strathyre at the northern end of the water.
It's a lovely area with the beautiful loch surrounded by attractive forestry and the mountains of the Trossachs. You'll also pass the wonderful Falls of Leny at the Callander end of the loch.
The loch is popular with fishermen while canoes can be rented at the north end. Car parks are available at the southern end of the water.
It's easy to extend your cycling and walking in this beautiful area. You could head a few miles west of Callander and visit Loch Venachar and Loch Drunkie.
.
If you are looking for a more challenging walk then you could climb to Ben Ledi for fabulous views back down to the loch. View Full Details>>
Loch Morlich
4 miles (6 km)
Enjoy an easy circular walk around Loch Morlich in the Cairngorms. There is a good footpath running all the way around the water and through the surrounding forest. It's a popular, waymarked walk with ample parking at the visitor centre located at the north eastern end of the lake. The trail runs for just under 4 miles on a fairly flat footpath with a few small climbs along the way.
There's much to enjoy with a beautiful, long beach, peaceful woodland trails and the wonderful backdrop of the Cairngorms mountains.
You can extend your walk by further exploring the surrounding Glenmore Forest Park. View Full Details>>
Loch Muick
8 miles (13 km)
Enjoy a watersidewalk around the beautiful Loch Muick on this super walk in the Cairngorms. There's a good circular track around the loch with the option of visiting the lovely Glas Allt Shiel waterfall at the western end. The route runs for about 7.5 miles with some small climbs along the way.
The walk starts at the Balmoral Estate visitor centre (near the car park) and heads towards the loch on a good track. You'll cross the River Muick and pass through woodland and countryside before arriving at the loch. The lochside path then takes you to Glas-allt Shiel house, a former country retreat of Queen Victoria. Here you have the option of climbing up to see the Glas Allt Shiel waterfalls. You continue round the loch, crossing pretty burns and passing through old birch woodland as you go. It's a very picturesque area with hills surrounding the loch and a variety of wildlife too. Look out for red squirrel, red deer, oyster catchers, salmon and trout as you make your way round the loch. View Full Details>>
Loch Ness
12 miles (19 km)
This cycling and walking route follows cycle tracks and the Great Glen Way from Invermoriston to Drumnadrochit. The track runs through Creag Nan Eun Forest with splendid views of Loch Ness as you go. It's a 12 mile walk with some moderate climbs on the way, so a good level of fitness is required.
The loch is the second largest Scottish loch by surface area at 56 km2 (22 sq mi) after Loch Lomond, but due to its great depth, it is the largest by volume in the British Isles. However it is best known for alleged sightings of the famous Loch Ness Monster, also known affectionately as "Nessie". View Full Details>>
Loch Oich
10 miles (16 km)
Enjoy a circular cycle or walk around Loch Oich in the Scottish Highlands. On the western side of the loch you can follow challenging woodland trails through the forest above the loch in Invergarry. On the eastern side you can follow a flatter, waterside trail along the Great Glen Way. Good start points for the route are at the villages of Invergarry or Aberchalder. You could also start from the Forestry Commission car park at the southern end of the loch.
Along the route you will pass the River Garry and the ruins of the 17th century Invergarry Castle. There's also attractive woodland and great views of the surrounding hills.
You can extend the route by continuing along the Great Glen Way and the Caledonian Canal to the nearby Loch Lochy. Here you'll find a great traffic free cycle and walking trail running along the huge loch. View Full Details>>
Loch Shiel
2 miles (3.5 km)
Enjoy a walk to the beautiful Loch Shiel from Polloch on this delightful walk. The walk begins at the car park at Polloch and takes you along the River Polloch to the lochside on peaceful woodland footpaths. It's a beautiful, peaceful place with the surrounding mountains making a wonderful backdrop.
Loch shiel is located  20 km (12.4 miles) west of Fort William in Lochaber.
If you head to the north eastern end of the loch you can visit the magnificent Glenfinnan Viaduct and the Glenfinnan Monument. View Full Details>>
Loch Tay
2 miles (4 km)
Enjoy a short walk to Loch Tay from the town of Killin in the Loch Lomond and the Trossachs National Park. The walk starts at the parking area in Killin and crosses the River Lochay on an old railway bridge. You continue along the now disused railway line through woodland to the loch. From here you can enjoy pretty little beaches and wonderful views across the loch to the surrounding hills and mountains. You can return to the car park or extend your walk by heading along the River Dochart to the beautiful Falls of Dochart which is a short walk away. The Rob Roy Way also passes through Killin so you could also extend your outing on this long distance footpath. View Full Details>>
Loch Torridon
1 miles (1.5 km)
This short circular walk provides great views over Loch Torridon in the Torridon Hills. The walk starts from the Torridon Inn car park and takes you through woodland trails to the shoreline. View Full Details>>
Loch Tummel
4 miles (6 km)
Visit Queen's View for one of the best views in Britain on this short walk in Perthshire, Scotland. View Full Details>>
Loch Venachar and Loch Drunkie
19 miles (30 km)
This route in Queen Elizabeth Forest Park follows National Cycle Route 7 through the Achray Forest to two beautiful lochs in the Loch Lomond and the Trossachs National Park. The route starts in the village of Aberfoyle and follows good woodland paths to Lochan Reoidhte and then on to Loch Drunkie. You continue on more forest tracks before a long lochside stretch along Loch Venachar. There's great views across the water to the surrounding woodland, hills and mountains.
If you'd like to explore the area further then you can head to the nearby Loch Katrine for more wonderful waterside cycling and walking trails. Loch Ard also has some great woodland cycle and walking trails while the fascinating Inchmahome Priory is only a few miles east of Aberfoyle.
Just to the north of Loch Venachar you can pick up a nice waymarked trail through Glen Finglas. Here you will find rivers, streams, waterfalls and the lovely Glen Finglas Reservoir.
The walk to Ben Venue also starts from near to Loch Achray, just to the west of Loch Venachar. It's a popular climb with great views back down to the loch. View Full Details>>
Loch Voil
9 miles (14.5 km)
This walk visits Loch Voil and Loch Doine from the village of Balquhidder in the Loch Lomond and the Trossachs National Park. There's a nice, quiet country lane heading west from the village to the two beautiful lochs. It's a fairly flat path with some sections running right alongside the water. Along the way there's great views across the still waters to the park's forests, hills and mountains. It's about a 4.5 mile walk to the end of Loch Doine so around 9 miles there and back. View Full Details>>
Lochcarron
2 miles (3.5 km)
This walk takes you from Ardaneaskan to the ruins of Strome Castle on the shores of Lochcarron. From the lochside country lanes there are splendid views over the water to the surrounding woodland and mountains. View Full Details>>
Longham Lakes
2 miles (2.5 km)
These two pretty lakes near Ferndown have a nice walking trail to try. The area is a popular bird watching site with a wide variety of birds to look out for on the water. These include  Black-necked Grebe, Garganey, Pintail, Goldeneye, Ruddy Duck, Little Gull and Yellow-legged Gull. It's a really peaceful spot, ideal for an easy afternoon stroll.
You can park at the Haskins Garden Centre just to the north east of the lakes. Then follow Green Lane to the reserve. After your walk you can enjoy refreshments at the garden centre cafe.
The Ferndown, Stour and Forest Trail and the Stour Valley Way both run past the site so you could extend your walk by picking up the riverside path. Heading east will take you past Bournemouth into Christchurch. View Full Details>>
Loweswater
4 miles (6 km)
Follow the lakeside path around this beautiful lake in the Lake District National Park. The circular walk starts at the car park in Loweswater at the south eastern end of the lake (postcode:CA13 0RU). The route includes a woodland stretch through Holme Wood where you can visit the beautiful Holme Force Waterfall. It's just to the west of the path and worth a small detour.
The lake is surrounded by a number of fells with Mellbreak, Gavel Fell, Blake Fell, Hen Comb and Burnbank Fell to the south. To the north lies the Fellbarrow range. It's one of the more peaceful spots in the national park with tourists heading for some of the larger nearby lakes. To the east of the lake there's Loweswater Fell where you can enjoy fine views over the area. View Full Details>>
Lymm Dam
1 miles (1.5 km)
Enjoy an easy waterside walk around this pretty lake in the Cheshire village of Lymm. The beautiful still waters of the lake are surrounded by attractive woodland with well maintained paths to follow. There is usually plenty of roadside parking around the dam and an ice cream van for refreshments.
Start the walk by the Dingle near the canal and then head south to follow the 1 mile path around the water. You could also continue south along the woodland trails along the Bradley Brook to extend the walk. View Full Details>>
Macclesfield Forest and Trentabank Reservoir
3 miles (4.5 km)
This circular walk explores Macclesfield Forest and also pays a visit to the pretty Trentabank Reservoir on the western edge of the Peak District.
The walk starts at the Standing Stone car park on the eastern edge of the forest. You then head west on good woodland footpaths through the conifer forest, passing along the Bollin Brook before arriving at Trentabank Reservoir. The area is great for wildlife spotting with a large heronry and other water loving birds such as common sandpiper, green sandpiper and little ringed plover. You may also see red deer in the woodland area. The area also include grassland with a variety of pretty plants and flowers including bluebell, tormentil, pignut, birdsfoot trefoil, foxglove and lesser knapweed.
From the reservoir the route heads south back into the woodland towards Nessit Hill before returning to the car park.
It's easy to extend your walking in this lovely area. You could head west past Ridegate Reservoir and pick up the Gritstone Trail and follow it to the excellent Tegg's Nose Country Park. View Full Details>>
Mallards Pike Lake
1 miles (1 km)
Enjoy an easy stroll around this pretty lake in the Forest of Dean. There's a well surfaced trail running around the lake which is suitable for wheelchairs and pushchairs. There's also a car park at the southern end of the lake and a nice picnic area. Trails head off into the surrounding woodland towards Staple-Edge Wood and Blakeney Walk Woods.
The Forest of Dean Family Route passes the lake so you could pick this up to extend your exercise. Heading west will take you to the RSPB's wildlife rich Nagshead Nature Reserve and the delightful Cannop Ponds. Just north of there you will find the splendid Forest of Dean Sculpture Trail. View Full Details>>
Mapperley Reservoir
1 miles (1.7 km)
Enjoy a short walk around this pretty reservoir in Shipley Country Park, near Ilkeston. There's a nice footpath running round the lake with the option of extending your walk in the woodland of Mapperley Wood Nature Reserve, just to the east of the lake.
The site has it's own good sized car park with an information board and picnic tables. From here you can pick up the trails heading round the lake and through the surrounding woodland. It's a nice easy walk with good views across the water and lots of wildlife to look out for on the water. View Full Details>>
Meldon Reservoir
2 miles (3.5 km)
Enjoy a waterside walk around this lovely reservoir on Dartmoor. The reservoir is surrounded by steep sided banks covered with trees and gorse bushes. There is also a spectacular dam with wonderful views over the West Okement valley. Parking is available at the eastern end of the reservoir but you could walk or cycle to the dam from nearby Okehampton using the Granite Way or the Dartmoor Way. It's a lovely two mile walk from the centre of Okehampton.
Just to the north of the reservoir you will find the impressive Meldon Viaduct. View Full Details>>
Mercers Country Park
3 miles (5 km)
Enjoy a nice lakeside trail around Mercers Lake on this short walk in Redhill. There's a nice surfaced trail running round the water for just over a mile. Just to the west of the lake there's also two smaller lakes at Holmethorpe Lagoons, part of the Nutfield Marsh Nature Reserve. The reserve is a great place for wildlife watching with tufted duck, gadwall, little grebes, coot, moorhens and greylag geese to look out for on the water. There's also lots of pretty wildflowers such as meadows cowslip and trefoil, oxeye daisy and yarrow. You should see several varieties of butterfly fluttering around the flowers in the summer months.
The walk starts from the Mercers Country Park car park off Nutfield Marsh Road. You then head west along the lake to Holmethorpe Lagoons, passing the Watercolour Estate. The route continues along the northern side of Mercers Lake to Spynes Mere Nature Reserve. There's three more lakes here with nice footpaths to follow around the wetland habitat.
The route then returns to the car park and finish point of the walk.
The site also includes a watersports centre and a cafe for refreshments after your exercise. View Full Details>>
Milngavie Reservoir
2 miles (3.2 km)
Enjoy a waterside walk around the Milngavie Reservoirs in East Dunbartonshire. The site is a popular place for walkers with nice footpaths to follow around the Craigmaddie and Mugdock reservoirs. The area is surrounded by attractive woodland with nice views across the water to the surrounding countryside.
You can start the walk at the western side of Mugdock Reservoir where there is a car park on Mugdock Road. Then follow the footpath round to Craigmaddie Reservoir, crossing between the two bodies of water. Paths then take you around the Water Treatment Works before returning you to the car park.
The reservoirs sit on the eastern side of Mugdock Country Park. It's a great place to extend your walk with miles woodland trails, the ruins of Mugdock Castle and the pretty Mugdock Loch.
The epic West Highland Way long distance trail also starts in Milngavie, passing just to the south of the water. You could pick up the trail and follow it along Allander Water to Craigallian Loch and Carbeth Loch on the Milngavie to Drymen Walk. The trail runs on for 95 miles (153 km) eventually finishing at the town of Fort William.
The Kelvin Walkway also starts in the town. You can follow the River Kelvin all the way to the Glasgow Heliport. View Full Details>>
Moorgreen Reservoir
2 miles (4 km)
This short walk visits Colliers Wood Nature Reserve before following footpaths to the nearby Moorgreen Reservoir.
The walk starts in the Colliers Wood car park just to the south of the reservoir. Here you can follow footpaths around the reserve's pond and woodland. It's a small reserve but very pretty, with lots of interesting flora and fauna. The large pond is a lovely place to have a picnic and look out for wildlife.
After exploring the surfaced paths of the reserve you then pick up the Broxtowe Country Way and follow it north along the B600 to the reservoir. Here you can follow more woodland trails through High Park Wood along the eastern side of the water before returning on the same path.
To extend your walk head east into the extensive woodland next to the reservoir. There's miles of tracks taking you into Morning Springs Wood near Beauvale village.
The long distance Robin Hood Way runs just to the south east of the reserve. If you pick this up and head east you can visit the pretty Mill Lakes in Bestwood Country Park. View Full Details>>
More Hall Reservoir
2 miles (3.3 km)
This reservoir in Stocksbridge has a nice walking trail to try. There's a parking area at the north eastern tip of the water where you can pick up the trail. Follow it west towards Ewden Village before crossing the Ewden Beck at the western end. Here you have the option of heading along New Mill Bridge to the adjacent Broomhead Reservoir. There's a similar circular trail to try here.
On the southern side of the lake there's woodland trails through Wilkin Wood which will lead you back to the car park.
You can extend your walking in the area by heading east and visiting the nearby Wharncliffe Woods and Grenoside Woods. Here you can also pick up the long distance Trans Pennine Trail. View Full Details>>
Naseby Reservoir
3 miles (5 km)
This walk visits Naseby Reservoir in Northamptonshire. You can start the walk from the village of Naseby and follow Carvells Lane to the water. There's nice views across the water and the option of continuing along a bridleway to the nearby village of Cold Ashby. You could stop for refreshments here before following the same path back to Naseby.
To continue your walking in the area try the Naseby Battlefield Walk which takes you around the site of one of the most famous battles of the English Civil War in the 17th century. The route also visits Welford and Sulby Reservoir where there are some nice waterside trails. View Full Details>>
Needham Lake
2 miles (2.5 km)
Enjoy an easy stroll around Needham Lake on this short walk in Needham Market. After following the trail around the main lake you can pick up the Gipping Valley River Path and follow the riverside path south to Bosmere and Alderson Lake.
It's a very pretty area with wetland areas, meadows and a small woodland. In the summer months you can see lots of wildflowers including pyramidal and bee orchids. You should also see lots of water loving birdlife on the lake.
You can park at the car park off Coddenham Road and pick up the nice surfaced trails from here. Needham Market train station is also very close by so you can access the site from there quite easily. View Full Details>>
Ogden Reservoir and Piethorne Reservoir
3 miles (5 km)
Explore this area of the Piethorne Valley on this circular walk in the Metropolitan Borough of Rochdale, Greater Manchester. There's a nice walking trail taking you around Ogden Reservoir, Kitcliffe Reservoir and Piethorne Reservoir. You'll climb above the reservoirs and enjoy wonderful views over the surrounding countryside. There's also waterfalls, woodland and lots of wildlife to look out for on the way. View Full Details>>
Ogston Reservoir
2 miles (2.5 km)
This beautiful reservoir near the Derbyshire village of Brackenfield is one of Derbyshire's premier bird watching sites. There's a car park at the western end of the reservoir where you can view the birds from a bird hide. Look out for Shelduck, Mandarin, Teal, Gadwall and Common Scoters. You may also see Osprey and Buzzard.
There's also public footpaths climbing west into the countryside where you can enjoy views over the reservoir. You can extend your walk by following the footpath south to Brackenfield. It is also possible to turn it into a long circular walk using a combination of footpaths and country lanes. View Full Details>>
Orrell Water Park
1 miles (1.8 km)
This park in the Orrell area of Greater Manchester includes two pretty reservoirs surrounded by attractive woodland and a buttercup meadow. There's nice easy footpaths to follow around the water with lots of wildlife to look out for on the way. View Full Details>>
Otterhead Lakes
1 miles (1.8 km)
This lovely little nature reserve in Otterford has some nice footpaths taking you along the two lakes and the River Otter. The two lakes which remain are all that are left of a series of pools in the landscaped gardens of Otterhead House which was built in 1845 and demolished in 1952. The site includes woodland trails with snowdrops in the winter and bluebells in the spring. There's also lots of wildlife to look out for. Keep your eyes peeled for kingfisher, dipper and wagtail as you make your way through the reserve.  View Full Details>>
Oulton Broad and Carlton Marshes
5 miles (8 km)
This is a lovely waterside walk visiting Oulton Broad, the River Waveney and the pretty Carlton Marshes Nature Reserve near Lowestoft. The walk uses part of the long distance Angles Way and a series of other footpaths to explore the area. As well as the lovely Suffolk Broads scenery there's a huge variety of interesting wildlife. Look out for birds of prey including marsh harrier, barn owl and hobby. There's also lots of interesting plants including marsh orchid, marsh marigold and ragged-robin.
You can start your walk from the Oulton Broad car park or from Oulton Broad South railway station. From here you can pick up the Angles Way footpath which will take you into the reserve. Trails then take you along the waterways including various dykes and the River Waveney. There's also nice views across the large expanse of water and marsh that is Oulton Broad. Look out for a variety of watersports taking place on the water. The broad is a popular tourist spot with lots of restaurants, cafes, pubs, bars and shops. View Full Details>>
Owd Betts Ashworth Moor Reservoir
1 miles (2 km)
Enjoy a short, waterside walk around Ashworth Moor Reservoir from Owd Betts pub in Rochdale. The walk starts from the Owd Betts car park on the Edenfield Road, just to the north west of Rochdale. The 18th century pub has an interesting history and is a great place for refreshments after your walk.
From the car park you can pick up an easy footpath leading around the water for just over a mile. After you finish your exercise you can enjoy a lovely pub lunch at Owd Betts where there's outdoor seating with wonderful views over the surrounding hills of the South Pennines. View Full Details>>
Pensthorpe
1 miles (2 km)
This 700 acre natural park in Fakenham has miles of nice walking trails to try. There's lots to see with a number of pretty lakes and ponds with waterside trails to enjoy. There's also large areas of woodland, beautiful gardens, water features, wildflower meadows, views of the River Wensum and lots of wildlife to look out for. Keep your eyes peeled for Grey-Crowned Cranes, Red Squirrels, Cormorant and Lapwing.
To continue your wildlife watching in North Norfolk you could head to the wonderful Holkham National Nature Reserve. View Full Details>>
Petersfield Lake and Heath
1 miles (1.2 km)
Enjoy a gentle stroll around Petersfield Lake and heath on this easy walk in Hampshire. The heath has a free car park off the B2146 less than a mile from the town centre. From here you can pick up a nice trail around the 22 acre pond where you will see many ducks and swans. There's also footpaths branching off across the heath with areas of grassland and bronze age burial mounds to look out for. The park has good facilities with a play area, cafe and boat hire.
The long distance Serpent Trail starts on the heath so it's a great option if you would like to extend your walk. You can follow the trail east and enjoy views of the River Rother at Durleighmarsh.
The Hangers Way also passes close to the heath. It heads north through the town to Shoulder of Mutton Hill, Noar Hill and the pretty Selborne Common.
Heading south will take you through Buriton to the splendid Queen Elizabeth Country Park where you climb Butser Hill for wonderful views over the area. View Full Details>>
Pitfour Lake
2 miles (2.7 km)
This beautiful lake in Aberdeenshire has some good walking trails running along the water and through the surrounding woodland. The lake is located on the Pitfour Estate in Mintlaw. You could walk from the village or park in the parking area just off the A590. From here you can esily pick up the trails through the woodland to the lakeside. It's a peaceful spot with lovely views over the lake to the surrounding countryside.
It's easy to extend your walk by heading south and visiting Aden Country Park. Here you'll find 230 acres of parkland with peaceful woodland, a lake and a Victorian arboretum.
The long distance Formartine and Buchan Way runs just to the south of the lake. Pick this up and head west and you can visit Deer Abbey. It's less than a mile away and contains the fascinating ruins of a Cistercian monastery founded in 1219. View Full Details>>
Ponden Reservoir
2 miles (4 km)
Visit Ponden Reservoir and Ponden Hall on this lovely walk in Bronte country. The hall is said to be the inspiration for Thrushcross Grange, the home of the Linton family in Wuthering Heights. You can follow footpaths from the nearby village of Stanbury to the reservoir. You can follow the Pennine Way along the southern side of the water before heading along a nice country lane on the northern side. It's a lovely spot with the reservoir surrounding by attractive moorland scenery and the Pennine Hills.
To extend your walk you could head south and visit the Bronte Waterfall and Top Withens. The ruined farmhouse is said to have been the inspiration for Wuthering Heights.
You could also pick up the Bronte Way and follow it west towards Watersheddles Reservoir and Dove Stones Moor. View Full Details>>
Pontsticill Reservoir
7 miles (10.5 km)
This circular walk takes you around the beautiful Pontsticill Reservoir in the Brecon Beacons National Park. The reservoir is located a few miles north of Merthyr Tydfil on the Taff Trail. You can catch the splendid Brecon Mountain Railway to Pontsticill station next to the reservoir. The railway runs from Pant near Merthyr Tydfil along the full length of the Pontsticill Reservoir to Torpantau high in the Brecon Beacons.
The walk starts near the Dam and Pontsticill station and heads along the Taff Trail through a woodland area on the western side of the reservoir. You return on the eastern side, climbing towards Cwm Criban for splendid views of Pontsticill and the surrounding countryside. You then descend towards the dam and the finish point. The route runs for just under 7 miles and includes a moderate climb on the way. View Full Details>>
Porth Reservoir
3 miles (5 km)
Enjoy a circular walk around this pretty reservoir near Newquay. You'll find a nature trail, bird hides and a visitor centre with information on the area. There's also an impressive dam, boardwalks, and woodland to enjoy. This walk starts at the parking area and takes you around the reservoir on footpaths and country lanes. If you're coming by bike you can reach the reservoir by riding east on National Cycle Route 32 from Newquay.
For nice views down to the reservoir you can try the Colan Woods Walk which takes you along the country lanes and footpaths above the reservoir. View Full Details>>
Pow Hill Country Park and Derwent Reservoir
7 miles (11.5 km)
This walk explores Pow Hill Country Park and the expansive Derwent Reservoir in County Durham. The park has some lovely waterside trails with splendid views across the reservoir. There's also a small woodland area with picnic tables.
The walk starts in Pow Hill at the car park. You can explore the park before following a footpath south east to the dam. Then cross the impressive dam and follow the tracks round to Cronkley before finishing at the Millshield picnic area.
The reservoir is one of the biggest inland waters in England, stretching for 3.5 miles (5.6 km) and covering an area of 4 km². Along the trail you can look out for a wide variety of pretty wildflowers. There's attractive heathland with pretty heather, foxgloves and dog violet. You can also see lots of wildlife on the water including Great crested grebes and crossbill. Keep your eyes peeled for red squirrels in the conifer plantation of Pow Hill. View Full Details>>
Ravensthorpe Reservoir
2 miles (2.5 km)
This walk visits Ravensthorpe Reservoir near Northampton. It's a short stroll from the village of Ravensthorpe to the 100 acre reservoir. There's a footpath along the western edge of the water but please note access is restricted to permit holders only. Bird Watching Permits are available from the nearby Pitsford Fishing Lodge and include access to Pitsford and Hollowell reservoirs.
To extend your walking in the area head to Brixworth Country Park where you can enjoy a walk along Pitsford Reservoir. It's a short walk to Hollowell Reservoir as well. View Full Details>>
Red Tarn
6 miles (9 km)
This circular walk from Glenridding climbs to Red Tarn on the eastern flank of Helvellyn, beneath Striding Edge and Catstye Cam. It's a fairly challenging 6 mile route which reaches a height of over 2300ft at the heigh points. You can extend the walk by clmbing up to the Helvellyn peak from the tarn but this is a challenging scramble and only recommended for experienced climbers.
The walk starts from the car park at Glenridding Bridge and follows footpaths south west to the lovely Lantys Tarn. The route then climbs to Hole-in-the-Wall with fine views of the fine countryside of Grisedale. Shortly after you come to Red Tarn, a popular resting spot for hikers on the way up to Helvellyn. The tarn was formed when the glacier that carved out the eastern side of Helvellyn had melted. The lake along with three others in Lake District is a habitat for the very rare and endangered Schelly fish. If you would like to continue to the Helvellyn peak you can head up to Swirral Edge next to the northern side of the tarn. It's a challenging section and will require good conditions and a head for heights.
This route then descends along Red Tarn Beck on a path which sits in between Glenridding Common and Birkhouse Moor. You continue towards Glenridding Beck with pretty waterfalls to enjoy on the way. The descent continues toward Rattlebeck Bridge, with a final waterside stretch along the beck, taking you back into Glenridding. View Full Details>>
Redmires Reservoir
2 miles (4 km)
Enjoy a circular walk around these reservoirs located near Sheffield on the edge of the Peak District. You can start from the car park at the north western corner of the upper reservoir. The trails then take you around the middle and lower reservoir with some climbs into the surrounding moors. From the high points there are fabulous views back down to the reservoirs. There is also a woodland section through the Redmires Plantation towards the end of the route. Look out for a wide variety of wildfowl and waders on the water.
To extend your walking in the area you could visit the nearby Rivelin Dams and pick up the splendid Rivelin Valley Nature Trail. Also nearby is the delightful Wyming Brook Nature Reserve. This is located near the Redmires Plantation and includes a nice walking trail along the Wyming Brook.
Just to the west is Stanedge Pole and Stanage Edge. You can take a detour at the southern end of the upper reservoir to climb to Stanedge Pole. The pole stands at a height of 438 metres (1,437 feet) and marks the border between Derbyshire and South Yorkshire. If you continue your climb you will come to the stunning gritstone escarpment of Stanage Edge and the peak of High Neb. From here you can enjoy wonderful views over the Hallam Moors and the Hope Valley.
This route is designed for walkers but cyclists can also enjoy the sections along the quiet Redmires Road which give great views over the water. You can virtually explore this area on the google street view link below. View Full Details>>
Rivelin Dams
2 miles (4 km)
Visit these two pretty reservoirs near Sheffield and enjoy a walk through the surrounding woodland on this walk on the edge of the Peak District. The walk starts at the car park at the eastern end of the lower reservoir where there is also a nice picnic area. You then follow the Wyming Brook Drive track through the woodland to the south of the reservoirs.
To extend your walking in the area you could follow the Wyming Brook to the nearby Redmires Reservoir. View Full Details>>
Rivington Reservoir
5 miles (8 km)
Enjoy a stroll along the Rivington Reservoirs on this waterside walk in Rivington Country Park, near Bolton.
The walk starts from the  Rivington Hall Barn car park at the southern end of the lower reservoir.  The barn is a popular tourist attraction and may date as far back as the 9th and 13th centuries, but is more likely to be from the 16th century. It was restored, altered and enlarged in 1905 by Jonathan Simpson for Lord Leverhulme. You can purchase refreshments here before or after your exercise.
From here you follow paths west towards the reservoir and the replica of Liverpool Castle. It was commissioned in 1912 by Lord Leverhulme, a philanthropist and the founder of Lever Brothers (now Unilever). It was never completed but the atmospheric ruins still remain. In this area there's also some attractive lakeside woodland where you can see lots of bluebells in the spring months.
The walk then follows footpaths north along the water towards the Upper Reservoir and the smaller Yarrow Reservoir. Here you cross to the other side along Knowsley Lane, where you can follow another path south along the western side of the Upper Reservoir. You then cross back on Horobin Lane which leads to the village of Rivington where there's the pretty green, the primary school and the little church. On the green you can see the village stocks which are inscribed 'T W 1719' on the stone base. The church warden and village constable patrolled the village and anyone disregarding the sanctity of the sabbath would be bound in them. The area is part of the wider Lever Park, a designed landscape between the open moorland and the chain reservoirs and is 'one of the largest and most impressive examples of landscape design in Edwardian England'.
After exploring the village the route follows the waterside paths back to the car park. View Full Details>>
Roddlesworth Reservoir
2 miles (4 km)
Enjoy a circular walk around these pretty reservoirs near Darwen in Lancashire. There are good footpaths running around the water and through the surrounding woodland. It's a very pretty area with woodland streams and bluebells in the spring. The route runs for just under 3 miles on a series of fairly flat paths.
You can start your walk from the car park on Tockholes Road at the Roddlesworth Information Centre. It's right next to the Royal Arms pub which is a good place for refreshments after your walk. From here you head west through Tockholes wood to the two reservoirs. You can also visit Rake Brook Reservoir which is just to the west of the lower reservoir.
This walk makes use of the Witton Weavers Way so you could extend your outing by heading to the nearby Darwen Tower and Sunnyhurst Woods. You could also follow the River Roddlesworth through Roddlesworth Woods at the southern end of the reservoir. View Full Details>>
Rostherne Mere
1 miles (1 km)
Visit this pretty natural lake in the village of Rostherne, Cheshire. The area is a designated nature reserve where you can look out for a variety of wildfowl on the water. The reserve has no public access but there is a public footpath and viewpoint to the west of the mere. This is on Rostherne Lane and is shown on the google street view link below. It's an attractive area with the peaceful mere surrounded by woodland and countryside. Bring your binoculars and look out for cormorants, great crested grebe, tufted duck, pochard, goldeneye, teal and wigeon.
The drone video below shows St Mary's Church in the village of Rostherne and a bird's eye view of the mere and surrounding countryside.
For cyclists Regional Cycle Route 70 runs through the village of Rostherne just to the south of the mere. You can then follow country lanes around the water. View Full Details>>
Rudyard Lake
4 miles (7 km)
Enjoy a cycle or walk around this large lake in the Staffordshire Moorlands near Leek. Cyclists can cycle the whole of the route apart from a section around the north western area where you need to dismount while crossing private property. The route starts and ends at the visitor centre at the southern end of the lake. It follows good paths along the shoreline and through several long woodland sections, making use of the Staffordshire Way along the western side of the water.
The lake is a great area for wildlife spotting. Look out for Snipe, Redwind and Goldeneye Drake on the water. View Full Details>>
Ruislip Lido
2 miles (2.5 km)
Enjoy an easy circular walk around this pretty reservoir on Ruislip Common. The lake is a popular spot in the summer with its artificial beach and super Mini gauge railway. There's also nice walking trails around the water and through the adjacent woodland.
There are two car parks on site or you can catch the tube to Ruislip tube station.  Please see the link below for additional parking and public transport details.
After your walk you can enjoy refreshments at the lake side cafe and visit the Woodland Centre where you can learn about the history of the area.
It's easy to extend your walk by heading into Bayhurst Wood Country Park and Ruislip Woods. You can follow the Hillingdon Trail west through Mad Bess Woods. If you follow the trail south you will soon come to Ickenham where you can enjoy another waterside walk along the Yeading Brook. View Full Details>>
Rushden Lakes
5 miles (8 km)
This walk visits Rushden Lakes in the Nene Valley area of Northamptonshire. The area includes a series of pretty lakes, wetland nature reserves, nature trails and nice footpaths along the River Nene. It's an excellent area for birdwatchers with the Nene Valley now one of the most important wetlands in England gaining international recognition for its significance as a stop-over for thousands of wildfowl and waders that visit during the winter.
Start the walk at the entrance point at the eastern end of the lakes between Irthlingborough and Higham Ferrers. You can then follow the trails south west along the river to the lakes. The first section takes you through the Irthlingborough Lakes and Meadows Nature Reserve where you can look out for Golden Plover and Gadwall.
At the western end you'll pass the Wildlife Discovery Centre where you can find out all about the variety of wildlife which visits the area. You'll also pass Higham Ferrers Riverside Park and Ditchford Lakes Nature Reserve where there's a water skiing lake. This reserve also has lakes in old gravel pits which are used by otters and wintering and breeding birds such as Cetti's warblers, coots, oystercatchers and grey herons. There are also areas of grassland and willow scrub to explore.
To continue your walking in the area simply head east and visit the adjacent Stanwick Lakes where there's more nice waterside trails. Part of this walk uses a section of the Nene Way. The waymarked long distance trail runs through the Nene Valley for over 100 miles. You could follow the trail west and visit Irchester Country Park near Wellinborough. View Full Details>>
Rutland Water
15 miles (24 km)
This splendid Nature Reserve has a fabulous cycling and walking path around the perimeter of the huge artificial lake. The route starts at Oakham and soon joins the waterside path towards Whitwell and the nearby Butterfly centre. You continue to Edith Weston, Manton and Egleton where you will find the birdwatching centre at Egleton Bay. Rutland water is excellent for birdwatching with a wide variety of winged visitors including Osprey, Cormorant and Lapwing. Cycle hire is available at Whitwell. View Full Details>>
Ryburn Reservoir and Baitings Reservoir
3 miles (4.5 km)
This walk visits these two pretty reservoirs near Rishworth in West Yorkshire. As well as lovely views across the water there are some nice woodland sections and views of the River Ryburn which links the two reservoirs. It's a splendid area with the impressive Ryburn Dam and the attractive countryside and hills of the South Pennines making a great backdrop.
The reservoirs are located close to Ripponden where you can pick up the long distance Calderdale Way to extend your walk. Here you can enjoy more waterside walking along the River Ryburn and the River Calder in Sowerby Bridge.
Just to the south east of Rishworth you will find the lovely Scammonden Reservoir where there is a nice circular footpath around the water. The smaller Deanhead Reservoir lies just to the west as well.
Just to the south is Booth Wood Reservoir where there's some nice footpaths to follow above the water. View Full Details>>
Rydal Water
3 miles (5 km)
Enjoy a wonderful circular walk around the beautiful Rydal Water in the Lake District. The route makes use of the waterside trails on the southern side of the lake before picking up a section of the popular Coffin Route on the northern side. There's much to see on the route with views of the River Rothay, rushing becks, pretty waterfalls, woodland trails and a visit to Rydal Hall with its cafe and pretty gardens. It's about a 3 mile walk with some moderate climbs so a reasonable level of fitness is required.
You can start your walk from the good sized White Moss car park at the north eastern end of the lake. The bus also stops here if you are coming by public transport. From White Moss you can follow a footpath south through woodland and along the River Rothay to the eastern tip of Grasmere.
The path then climbs east towards Loughrigg Terrace before descending to the lakeside path. Eventually the path takes you through woodland and across the Rothay before climbing towards Rydal Hall.
The 19th century mansion has nice formal gardens and the pretty Rydal Falls where you can enter 'The Grot' - an 18th century summerhouse designed for viewing the waterfalls. There's also a very good tea shop with outdoor seating so it's a great place to stop for refreshments at what is the half way point of the route. Just up the hill you will find Rydal Mount, the home of the poet William Wordsworth from 1813 to his death in 1850.
After leaving Rydal Hall you pick up the Coffin Route so called because it was used to convey coffins on their final journey to St Oswalds Church in Grasmere. It heads west below Nab Scar with nice views over the lake from the elevated position of the path.
After about a mile you come to a beck where you turn left to return to the car park.
To continue your walking in the area you could climb to Loughrigg Fell on the southern side of the lake. From the 335 m (1,099 ft) summit there's fabulous views back down to Rydal Water and Grasmere Lake.
If you continue west along the coffin route it will take you into Grasmere where there are numerous good walking trails to try.
The White Moss Walks start from the same car park and will take you across White Moss Common where there's woodland and meadow to enjoy. View Full Details>>
Saddington Reservoir
1 miles (2 km)
Enjoy a circular walk to this pretty reservoir from the Leicestershire village of Saddington. The area is very attractive with lots of wildlife to look out for on the water. Keep your eyes peeled for Egret and Goosander as you make your way around the site. You may also see little sailboats as the reservoir is home to a sailing club which runs taster sessions for novices.
Starting from the village you can follow the Leicestershire Round long distance trail to the reservoir. There's a nice country lane running along the water which you can follow back to Weir Road. This road has some lovely views across the countryside and will lead you back to the village. Here you can pay a visit to St Helen's Church which has sections dating from the 13th century.
The Grand Union Canal runs past the village. You can pick this up to continue your walk. Follow it east and it will take you to the splendid Foxton Locks and country park. You can also use the Leicestershire Round to further explore the area. View Full Details>>
Scaling Dam
2 miles (4 km)
This circular walk takes you past Scaling Dam Nature Reserve and around Scaling Reservoir in the North York Moors National Park.
The walk starts at the car park at the western end of the reservoir and passes through woodland and around the nature reserve on footpaths and boardwalks. The path then runs along the reservoir through areas of heather, grassland and gorse.
It's an excellent area for wildlife watching. Look out for brown hare, roe deer, stoat, weasel and common shrew. There is also a bird hide where you can look out for teal, wintering coot, pochard and mallard on the water.
It's a lovely peaceful place with views over the water to the surrounding North York Moors countryside.
If you would like to continue your walking in the area then you could head a few miles south to Danby Beacon where there are wonderful views of the Fryup dales. View Full Details>>
Scammonden Reservoir
2 miles (4 km)
A circular walk around the pretty Scammonden Water in Kirklees. There are footpaths alongside the reservoir with nice views of the surrounding countryside, hills and woodland. You will often seen sailboats on the water as there is a sailing club located at the southern end. There is also a large free car park at the north eastern end of the water. The largely flat trail runs for a distance of just under 3 miles so it's ideal for an afternoon walk.
The Kirklees Way runs past the reservoir so you could pick this up to extend your walk. You could follow the trail to the nearby Deanhead Reservoir and then on to Slaithwaite Moor where you will find Cupwith Reservoir and splendid views over the surrounding moors.
Just to the north west you will find Ryburn Reservoir and Baitings Reservoir near Rishworth. This walk has nice views of the River Ryburn and some woodland sections near the reservoirs.
Just to the west you will find Booth Wood Reservoir where there's some nice footpaths to follow above the water. View Full Details>>
Scar House Reservoir
4 miles (6 km)
This circular walk takes you around Scar House Reservoir to Angram Reservoir in Nidderdale. The reservoir has a well surfaced footpath running around the perimeter and a car park at the eastern end. It runs for nearly 4 miles and is fairly flat so will suit most abilities. The surrounding countryside is beautiful with views of the Yorkshire Hills and the River Nidd.
You can easily extend your walk by picking up the Nidderdale Way and heading along the river. Following the trail south will take you to Middlesmoor where you can visit the wonderful How Stean Gorge. View Full Details>>
Scout Dike, Royd Moor and Ingbirchworth Reservoirs
6 miles (9 km)
This walk visits these three pretty reservoirs near Barnsley. The route makes use of the Penistone Boundary Walk and the Barnsley Boundary Walk to cross Royd Moor and visit each of the reservoirs in turn. It's a lovely area with the reservoirs surrounded by attractive countryside and views to the surrounding Yorkshire hills.
The walk starts from the car park at Scout Dike Reservoir, just off the A629. The trail then runs along the western side of the water to Royd Moor before heading north to Ingbirchworth Moor and the final reservoir.
To extend your walk you can continue along the Barnsley Boundary Walk to the smaller Broadstone Reservoir. It's located about half a mile west of Ingbirchworth Reservoir. The trail eventually reaches Holmfirth, passing Scholes on the way.
Heading north east along the trail would take you to Gadding Moor and Cannon Hall Country Park. View Full Details>>
Sculpture by the Lakes
1 miles (2 km)
This beautiful sculpture park in Dorchester is one of the major highlights of the region. There are 26 acres to explore on good footpaths, taking you around and between the pretty Pallington Lakes. The lakes are surrounded by lovely meadows and there is a stunning, beautifully designed garden too. It's a great place for an easy afternoon stroll with several fine sculptures by Simon Gudgeon to see.
You can easily extend your walk by heading to the nearby Pallington Heath where there are miles of woodland walking trails. The Jubilee Trail also runs past the lakes so you could pick this up to extend your outing. View Full Details>>
Semer Water
3 miles (5.5 km)
Semerwater is the second largest natural lake in North Yorkshire, England after Malham Tarn. This lovely circular walk in the Yorkshire Dales takes you around the pretty lake and through the heart of Raydale. You'll pass rivers, becks, a nature reserve and some beautiful countryside. It's a hidden gem so you should enjoy a peaceful and tranquil walk.
The walk starts at the car park near Countersett, on the northern end of the lake. You then follow a good footpath past the lake to Marsett, passing Keld Scar waterfall, Crooks Beck and Marsett Beck on the way. You then follow Marsett Lane back to Countersett.
The lake is located close to the market town of Hawes where there are nice footpaths to follow to a series of pretty waterfalls. View Full Details>>
Shearwater Lake
2 miles (2.5 km)
Enjoy an easy waterside walk along this pretty lake on the Longleat Estate. The lake is located near Warminster and has a nice walking trail running alongside the 37 acre lake. It's a lovely area for a picnic with the lake surrounded by attractive flora and fauna. Look out for little sailboats and various wildfowl on the lake and fish in the water.
There are miles of woodland trails surrounding the lake so you can easily extend your walk here. One option would be to head west to Heaven's Gate for great views over the Longleat Estate.
There is a car park right next to the lake so access is easy. You can also enjoy refreshments at the lakeside cafe.
If you would like to continue your walking in the area then you could climb the nearby Cley Hill and enjoy wonderful views over West Wiltshire and Somerset. View Full Details>>
Shustoke Reservoir
2 miles (3 km)
Enjoy an easy circular walk around this pretty reservoir in Coleshill, Warwickshire. A good footpath runs around the perimeter of the water, with woodland and wildfowers around the water's edge. The River Bourne also runs through the site. You can start your outing from the public car park at the south western end of the water, close to Shustoke village.
The Heart of England Way and the Warwickshire Centenary Way both pass the reservoir so you could pick up one of these long distance trails to extend your walk. Cyclists can reach the reservoir on the North Warwickshire Cycle Way. View Full Details>>
Silent Pool
1 miles (2 km)
This tranquil lake in the North Downs has a pleasant circular walkway and surrounding woodland trails. You can start your walk from the parking area just off the A25, a few miles east of Guildford.
The pool is a popular destination with an eerie stillness and folklore tales. It is said King John on his horse abducted a woodcutter's daughter who was forced into the deep water and drowned. View Full Details>>
Silent Valley Reservoir
2 miles (3.7 km)
This walk takes you through the beautiful Silent Valley in the Mourne Mountains. There's lovely woodland trails to follow along the River Kilkeel to the Silent Valley Dam, with views across the water to the surrounding mountains. It's about a 2 mile stroll on fairly flat paths so suitable for most abilities.
Start the walk from the car park to the south of the water. From here you can pick up the trails heading north past the ornamental lake to the dam wall. Here you'll find a visitor information centre and a cafe for refreshments.
The walk then passes along the dam before turning south to follow nice woodland paths past another small lake and along the River Kilkeel. Near Cooligan Bridge you turn around to return to the car park. View Full Details>>
Spelga Dam
1 miles (1.5 km)
This walk explores the Spelga Reservoir in the Mourne Mountains of County Down.
Park at the Deer Meadow car park at the southern end of the lake to start your walk. From here you head north to the water where it's then possible to follow the lake shore for some distance on foot, although the footpaths are not surfaced so good footwear is required. There's terrific views over the water to the surrounding mountains.
You could also park at the Spelga Dam car park at the northern end of the water. There is a nice picnic area with a short walking trail here.
When there's been a dry period the Spelga Dam runs low in water unveiling old roads and bridges that have been buried for a long time. View Full Details>>
Staines Moor
4 miles (6 km)
This walk takes you across the Staines Moor Site of Special Scientific Interest in Surrey. The walk follows the Colne Valley Way from the River Thames in Staines to Wraysbury Reservoir, near Horton. You'll enjoy nice views of the River Colne and the King George VI Reservoir as you pass across the moor. You'll also pass through the village of Stanwell Moor before walking alongside Wraysbury Reservoir. You can return on the same path or there is a footpath along the Wraysbury River. This would take you back into Staines and turn it into a circular walk.
The moor is a very pretty area with unimproved grassland which is covered in pretty wildflowers in the summer months. There's also a series of streams, rivers, ponds and lakes attracting birdlife such as tufted ducks, pochard, goosander and common goldeneye. On the rich pasture of the moor you can also see grazing horses and cattle.
The start of the walk can be reached from car parks in the centre of Staines or from the nearby Staines train station.
To extend your walk you could continue along the Colne Valley Way to Colnbrook. You can also pick up the Thames Path and enjoy a riverside stroll to Windsor.
Just to the south west of the moor you can head to Runnymede Park and visit the birthplace of the Magna Carta. View Full Details>>
Staunton Harold Reservoir
1 miles (1.2 km)
Enjoy a waterside walk along this 210 acre reservoir in Melbourne, Derbyshire. The reservoir has an excellent Visitor Centre with exhibitions, a pretty wildflower meadow with a variety of wildlife and peaceful woodland trails. There's a well surfaced footpath running from the visitor centre at the northern end of the lake. You can enjoy great views across the water to the surrounding Derbyshire countryside.
If you'd like to extend your walk you could head into the adjacent Calke Abbey. Here you will find woodland, ponds, meadows and a deer park. Also nearby is Foremark Reservoir where you'll find woodland trails and waterside paths. View Full Details>>
Stocks Reservoir
6 miles (10 km)
Enjoy a waterside circular walk around this lovely reservoir in the Forest of Bowland. The walk begins at the car park at the northern end of the reservoir and heads through the edge of Gisburn Forest and crosses the causeway. You then pick up a walking track which runs close to the waters edge, passing Rushton Hill and Ten Acre Hill on the way. On the western side you head to Eak Hill and Copped Hill Clough before a final woodland section through Gisburn Forest returns you to the car park.
This is a lovely walk through woodland and farmland on well maintained, signed footpaths. There are splendid views of the surrounding countryside and hills plus ample opportunity for wildfowl spotting on the water.
If you'd like to continue your walking in the area then you could head deeper into the adjacent Gisburn Forest. View Full Details>>
Styhead Tarn and Sprinkling Tarn
5 miles (8 km)
This circular walk visits these two pretty tarns in the beautiful Borrowdale area of the Lake District. There's great views of Great Gable and Great End as you make your way to the tarns. The route also passes the impressive Taylor Gill Force waterfall which is one of the highest falls in the national park. You'll probably see lots of other walkers as they climb to Scafell Pike via Styhead Tarn.
The route starts at the Seathwaite car park and follows the Styhead Gill to the Taylor Force Waterfall and Styhead Tarn. You then turn left and head towards Sprinkling Tarn where you reach a height of over 2000ft. The route then descends to Sprinkling Crags before following the pretty Grains Gill back to Seathwaite.
To extend your walk you can climb to Scafell Pike on the famous Corridor Route. You could also pick up the long distance Allerdale Ramble and enjoy a climb to Castle Crag where there are great views over Derwent Water. View Full Details>>
Sulby Reservoir
6 miles (9 km)
Sulby Reservoir is located near the villages of Welford and Naseby in Northamptonshire. They provide water to the summit level of the Grand Union Canal by way of the navigable Welford Arm.
This circular walk visits both Welford and Sulby Reservoir before following waymarked trails to Sibbertoft. The route starts at the car park at the western end of Welford Reservoir. From here you can pick up the Jurassic Way and follow it north east to Sibbertoft. The village is a good place to stop for refreshments at what is roughly the half way point of the walk.
From the village you can pick up bridleways heading south west through the countryside towards Welford. At the Naseby Road you pick up a section of Shakespeare's Avon Way which you can follow along the River Avon towards Welford and then back up to the car park.
The walk passes along Naseby Field, site of the 1645 Battle of Naseby. You can extend your walking in the area by try our Naseby Battlefield Walk which visits the reservoirs. View Full Details>>
Sutton Bingham Reservoir
1 miles (1 km)
This pretty reservoir near Yeovil has a short walking trail through a hay meadow on the western bank of the water. There's lots of pretty wildflowers and great views across the lovely blue waters of the lake from the viewpoint. The meadow includes flora such as the purple Meadow Saffron and yellow Bird's foot trefoil. These attract a wide variety of butterflies such as Small Skipper and Marble White. On the lake you can look out for a number of water loving birds such as Pochard, Coot and Tufted Duck.
If you'd like to continue your walking in the area then the Monarch's Way runs through East Coker just to the north of the reservoir. This popular waymarked trail leads you north to Yeovil Country Park where you will find 127 acres of rivers, lakes, waterfalls, open grassland and woodland. View Full Details>>
Swinsty Reservoir
3 miles (5 km)
This is a nice, easy circular walk around Swinsty Reservoir in the Yorkshire Dales. The path is well surfaced and largely flat making the walk suitable for all abilities. The trail runs for a distance of about 3 miles so it's perfect for a peaceful afternoon stroll.
The walk starts at the car park on the eastern side of the reservoir and follows the footpath through woodland to the Fewston Embankment, passing Fewston on the way. You head along the Fewston Embankment with splendid views of both Swinsty Reservoir and the adjacent Fewston Reservoir. A woodland section through the Swinsty Moor plantation then takes you to Swinsty Hall, before coming to the Swinsty Embankment with great views of the River Washburn Valley to the south. A short waterside section past more woodland then returns you to the car park.
It's easy to extend your walking in this lovely area by heading to the nearby Fewston Reservoir, Thruscross Reservoir and Lindley Wood Reservoir for more waterside walks. View Full Details>>
Swithland Reservoir
1 miles (2 km)
This pretty reservoir is located just to the south east of Loughborough. The Leicestershire Round long distance trail runs along the north eastern side of the water. You can follow the trail from the nearby village of Woodhouse Eaves to the water. It's about a one mile walk through farmland to the Aqueduct and Boat House at the reservoir's northern tip. It's a very pretty spot with nice views across the water to the surrounding woodland and countryside. Also look out for the steam trains of the Great Central Railway passing over Swithland Viaduct.
The reservoir is popular with bird watchers with lots of water loving visitors to look out for. Keep your eyes peeled for Great Crested Grebe and Mandarin Ducks on the water. Above the lake you can look out for Peregrines in the winter months.
To extend your walk you can explore Charnwood Forest on our circular walk and visit the nearby Bradgate Country Park and Beacon Hill Country Park. View Full Details>>
Tal-y-llyn Lake
2 miles (4 km)
Enjoy a waterside walk around this stunning glacial lake in the Snowdonia National Park. Also known as Llyn Mwyngil, the lake is situated at the foot of the imposing Cadair Idris the second highest mountain in Wales. There is a lovely walking trail along the northern end of the lake which will take you from Tal-y-llyn to Dol-ffanog. At the south western end of the lake you will find a lakeside hotel where you can get a Welsh cream tea and other refreshments.
To extend your lakeside walking try the climb to the stunning Llyn Cau. View Full Details>>
Talybont Reservoir
6 miles (10 km)
This circular cycling and walking route takes you around the lovely Talybont Reservoir in the Brecon Beacons National Park. The route makes use of National Cycle Route 8 and the Taff Trail to take you around the 318 acres (1.29 km2) reservoir.
You start off at the northern end of the reservoir, near the dam, where roadside parking is available. You then climb through the woodland area on the eastern side of the water, along the Taff Trail. There are splendid views over the water to the surrounding hills and beautiful waterfalls near Abercynafon at the southern end of the reservoir.
The return leg follows a country lane along the western side of the water and Talybont Forest. View Full Details>>
Teifi Pools
9 miles (15 km)
This splendid circular walk in the Cambrian Mountains takes you around a series of beautiful lakes. The lakes of Llyn Teifi, Llyn Hir, Llyn Gorlan, and Llyn Egnant are collectively known as the Teifi Pools. A footpath starts from the car park at the Strata Florida Abbey near Tregaron and Pontrhydfendigaid in the county of Ceredigion. The former Cistercian abbey was originally founded in 1164. You can explore the ruins which include a largely in tact main entrance archway.
The 9 mile walk then follows country lanes and footpaths to the lakes. It is quite a challenging walk as you must climb up to the lakes which are in a elevated position of about 1400ft. You'll climb to Cwm Teifi before heading around and between the lakes. The route then descends past Graig Wen and Nant Egnant to the abbey car park. It's a challenging route but you are rewarded with wonderful views over the Cambrian Mountains and the lovely countryside of the River Teifi Valley.
You can see the route start point of the abbey ruins and car park on the google street view link below!
If you enjoy this walk then you could head to the nearby Claerwen Reservoir and follow the waterside cycle and walking track along the lake. View Full Details>>
Testwood Lakes
2 miles (2.5 km)
Enjoy an easy, waterside walk around these two pretty lakes in Totton, on the eastern edge of the New Forest. There are well surfaced footpaths all the way around the lakes. The area is managed as a nature reserve so you will find a variety of interesting wild flowers and woodland around the lakes. You can also look out for various wildfowl and waders on the water using the two bird hides. There are good facilities with a Visitor centre, toilets and parking.
If you'd like to extend your walk you could pick up the Test Way and follow the River Test to the nearby Lower Test Nature Reserve. View Full Details>>
Thirlmere Reservoir
9 miles (15 km)
Enjoy a circular walk or cycle around the lovely Thirlmere Reservoir in the Lake District National Park. The route starts at Wythburn at the Steel End car park at the southern end of the lake and then follows the National Cycle Network route on the western side of the lake. On the return on the eastern side of the lake walkers can follow the woodland trail at the lower part of Helvellyn. Cyclists can follow the A591 which runs right alongside the lake for a couple of miles.
You can get a bite to eat at the inn at Thirlspot with more details below. View Full Details>>
Thornton Reservoir
2 miles (3.5 km)
Enjoy cycling and walking around this pretty reservoir in Thornton, Leicestershire. There is a well surfaced track running along the waterside for just over 2 miles. The water is surrounded by some lovely countryside and woodland. There are good facilites with a parking area, visitor centre and picnic areas. There is also a sculpture trail to follow and a variety of wildfowl to look out for on the water.
On the northern side of the reservoir there is the option of extending your walk into the adjacent Browns Wood. The Leicestershire Round also runs past the reservoir so you could pick this up and extend your walk to the nearby Bagworth Heath Woods.
The Ivanhoe Way also runs past the reservoir so you could follow this north through the Charnwood Forest to Blackbrook Reservoir. The Sence Valley Forest Park is also nearby and has miles of good woodland cycling and walking trails to try. View Full Details>>
Three Lochs Way
33 miles (53 km)
This super route is suitable for both walkers and mountain bikers. View Full Details>>
Thruscross Reservoir
5 miles (8 km)
This is a delightful waterside walk around Thruscross Reservoir in the Yorkshire Dales. It's a beautiful area with the tranquil waters of the reservoir surrounded by peaceful woodland and beautiful countryside. The circular route runs for a distance of about 5 miles with small hill climbs long the way. As such it should take just under 2 hours to walk all the way around.
The walk begins at the car park at the southern end of the reservoir and takes you along a good footpath to Whit Moor, Far Comb Hill and past the hugely impressive dam. It is a fairly easy walk with woodland sections, waterside sections and some moderate climbs. Highlights include the impressive Washburn Dam near the start. This historical landmark makes for a great photo.
Thruscross is located near to Leeds and Harrogate.
You can easily extend your walk by heading to the adjacent Fewston Reservoir. A riverside footpath along the River Washburn will take you there. Swinsty Reservoir is also just a little further south and offers a shorter walk. View Full Details>>
Tittesworth Reservoir
4 miles (7 km)
Enjoy a circular walk around this lovely reservoir on the edge of the Peak District. There are waterside sections along the shoreline, woodland trails and fantastic views of the nearby Hen Cloud and The Roaches. The walk starts and ends at the visitor centre at the northern end of Tittesworth Water. Here you will find a cafe, an interactive exhibition, and picnic areas overlooking the River Churnet Valley. View Full Details>>
Toddbrook Reservoir
3 miles (5.5 km)
Enjoy a short waterside walk along this pretty reservoir in Whaley Bridge. Toddbrook was built in 1831 to supply water for the Peak Forest Canal which you can pick up at Whaley Bridge Basin. You can easily reach the reservoir from the train station/centre of the town. There is a nice footpath running along the reservoir with views of the surrounding woodland, countryside and Peak District hills. Look out for birds including herons and ducks on the water.
If you would like to extend your walk then the Midshires Way runs past the reservoir so you could pick this up and head south through the Goyt Valley to the nearby Errwood and Fernilee Reservoirs. You can also explore the Errwood Estate with its old ruined hall and peaceful woodland with azaleas and rhododendrons. Another good option is the climb Eccles Pike for far reaching views over the Peak District. This walk also starts from Whaley Bridge. Also in the town you can pick up the Peak Forest Canal and head east to the restored Bugsworth Basin or north toward North Mills. View Full Details>>
Torside Reservoir
4 miles (6 km)
Enjoy a circular walk or cycle around this large man made lake in the Derbyshire Peak District.
There's a good sized car park off the Woodhead Road on the southern side of the water. From here you can pick up the Longdendale Trail to take you along the water. On the northern side of the reservoir you can follow footpaths along the water if you are on foot. If you're on a bike the A628 runs above the reservoir giving great views across the area. View Full Details>>
Trenchford and Tottiford Reservoir
2 miles (4 km)
Enjoy an easy walk around these two pretty reservoirs in the Dartmoor National Park. There are waterside walking trails running along the waters edge and then into surrounding woodland. The area is well signposted and there is seating and picnic area dotted around the walk. Look out for a variety of birdlife on the water and beautiful rhododendrons around the reservoir in the summer months. It's easy to extend your walk to Kennick Reservoir as this lies just to the north of Trenchford and Tottiford Reservoirs.
This walk starts at the parking area at the western end of Tottiford Reservoir and takes you along the waterside paths.
If you'd like to continue your walking in the area then you could head to the nearby Canonteign Falls where you'll find lakes, a wooded valley and a spectacular waterfall. View Full Details>>
Trimpley Reservoir
2 miles (3.5 km)
This circular walk on the edge of the Wyre Forest visits Eymore Wood and Trimpley Reservoir. There's nice woodland trails and a path along the reservoir to enjoy.
You can park at the Eymore Wood car park to start your walk. Then follow footpaths south to the two reservoirs. Here you cross the Severn Valley Railway before picking up the Severn Way which runs between the reservoir and the river. The path heads along the river towards Upper Arley before cutting back across the woods to the car park.
The river and reservoir are great for wildlife watching with kingfishers, grey herons and goosanders to look out for on the water. Pheasants, cuckoos and woodpeckers can be seen in Eymore Wood. View Full Details>>
Tring Reservoirs
5 miles (8.5 km)
Enjoy a waterside walk around these pretty reservoirs in Hertfordshire. The four reservoirs include Startops End, Marsworth, Tringford and Wilstone Reservoir. They are fantastic for birdwatching with visitors including grebes, bitterns, peregrine falcon, pied flycatcher and ringed plovers.
This circular walk starts at the village of Marsworth and takes you around the reservoirs on a series of footpaths before returning along the Grand Union Canal. It's a nice easy walk with many waterside sections.
The walk can be extended by picking up the Aylesbury Ring or Grand Union Canal Walk which run through the area. You could head west along the Aylesbury Canal into Aylesbury which is about 6 miles from the reservoirs.
You could also pick up the Wendover Canal Arm and follow it south west into Wendover. View Full Details>>
Tunstall Reservoir
2 miles (3 km)
Follow the footpath around this pretty reservoir and nature reserve near Wolsingham in Country Durham. View Full Details>>
Ullswater Way
20 miles (32 km)
Explore the area around Ullswater Lake on this waymarked circular walk in the Lake District National Park. The route includes a mixture of easy lakeside sections and some more challenging climbs above the lake into the surrounding hills. There's fabulous views of the Helvellyn range on the section from Howtown to Glenridding. This part of the route on the southern side of the lake is considered to be the finest lakeside walk in the Lake District.
The first section takes you from Pooley Bridge to Howtown heading south west along the lake towards Hallin Fell and Barton Park. You continue with a woodland section through Hallinhag Wood before passing Scalehow Force Waterfall and Birk Fell. The route continues past Patterdale Common and Place Fell to the small village of Patterdale where you can stop for refreshments. This is about the halfway point on the walk.
The second section takes you from Patterdale to Glenridding and then along the lake towards Glencoyne Wood and Glencoyne Park. Here you climb towards the wonderful Aira Force. View Full Details>>
Underbank Reservoir
3 miles (5 km)
Follow the footpaths around Underbank Reservoir on this pleasant walk in the Peak District. It's about a 3 mile walk around the lake with a nice quiet footpath on the southern side and a roadside path on the northern side.
The walk starts from the parking area on the southern side of the water, just off Oaks Lane. It's located just to the west of the town of Stocksbridge, in the City of Sheffield. From here you can pick up the trails heading past woodland to the Little Don River at the western end. You then head along the north side, passing Sheephouse Wood. At the eastern end you will pass along the impressive Dam wall with more views of the river. View Full Details>>
Usk Reservoir
5 miles (8 km)
Follow the circular cycling and walking trail around the beautiful Usk Reservoir on this route in the Brecon Beacons National Park. View Full Details>>
Venford Reservoir
1 miles (2 km)
This short circular walk takes you around the pretty Venford Reservoir on Dartmoor. It's a nice easy stroll with woodland sections and waterside trails to enjoy. Parking is available and there are picnic tables dotted around the lake. If you'd like to extend your walk you could climb Bench Tor to the north of the reservoir. From here you can enjoy splendid views of River Dart Valley.
The reservoir is located just to the west of the Dartmoor Way long distance footpath. You could pick up the waymarked trail and visit the nearby Hembury Woods and River Dart Country Park to extend your exercise. View Full Details>>
Walshaw Dean Reservoir
4 miles (7 km)
This walk makes use of a section of the Pennine Way to take you along this series of pretty reservoirs in Calderdale. There's some splendid moorland scenery and waterside paths along the reservoirs.
You start the walk from the Clough Foot car park and follow the Pennine Way to Walshaw Dean Lower Reservoir. The path continues along the middle reservoir and upper reservoir where you cross the Dam. You then return to the car park on the western side of the reservoirs.
If you continue along the Pennine Way you will come to Top Withens. This ruined farmhouse is said to have been the inspiration for the location of the Earnshaw family house Wuthering Heights in the novel of the same name by Emily Bronte. It is located about a mile from the upper reservoir, just east of Withins Height below Delf Hill. The video below shows an alternative route from Top Withens to the reservoirs.
The Gorple Reservoir and Widdop Reservoir walks also start from the same location so it's easy to extend your walking in the area. View Full Details>>
Walthamstow Reservoirs
2 miles (4 km)
Enjoy a waterside walk or cycle along this series of reservoirs in the Walthamstow Wetlands Nature Reserve. A traffic free cycle path runs along the River Lea Navigation Canal from Walthamstow Marshes to Banbury Reservoir. It follows National Cycle route 1 along the Lea Valley Walk passing Lockwood Reservoir, High Maynard Reservoir, Low Maynard Reservoir, East Warwick Reservoir and West Warwick Reservoir. The route starts at the Lea Valley Springfield Marina and follows the flat path to Tottenham Marshes for about 3 miles. It's a nice easy walk or ride with the option of continuing to Lea Valley Park and the William Girling Reservoir.
The area is great for wildlife with a heronry and various other water loving birds to look out for. These include pochard, tufted duck, coot, yellow wagtail, sedge warbler, great crested grebe and reed warbler.
The area is also very popular with anglers providing both coarse fishing and fly fishing.
You can extend your walk by picking up the Pymmes Brook Trail at William Girling Reservoir. The trail heads west towards Edmonton and Pymmes Park. View Full Details>>
Wast Water
7 miles (11 km)
Enjoy a circular walk around one of the most stunning lakes in the Lake District National Park. View Full Details>>
Watendlath Tarn
2 miles (3 km)
This is a lovely waterside walk to the delightful Watendlath Tarn near Derwent Water, Keswick. View Full Details>>
Watergrove Reservoir
2 miles (3 km)
Enjoy a circular walk around the pretty Wardle reservoir in Greater Manchester. There's a car park at the southern end of the water on Ramsden Road where you can pick up the footpath around the water. The reservoir is surrounded by attractive moorland with great views across Manchester to the Cheshire plain. View Full Details>>
Wayoh Reservoir
3 miles (4.5 km)
Enjoy an easy circular walk around this pretty reservoir near Bolton. There is a good footpath around the water which makes use of the Witton Weavers Way on the eastern side. The walk starts near Entwistsle railway station which can be reached from Manchester, Blackburn and Clitheroe. You then pick up the lovely path with waterside and woodland sections to enjoy. There are also great views of the surrounding countryside and the impressive Entwistle viaduct.
To extend your walk you can head to the nearby Entwistle Reservoir or follow the Witton Weavers Way a mile south to Jumbles Country Park. View Full Details>>
Weston Turville Reservoir
1 miles (1.7 km)
This walk visits the Weston Turville Reservoir just south of the Buckinghamshire village of the same name. View Full Details>>
Westport Lake
1 miles (2 km)
Enjoy an easy circular walk around this pretty lake in Stoke-on-Trent. View Full Details>>
Widdop Reservoir
4 miles (6 km)
Widdop Reservoir is located near Hebden Bridge in Yorkshire. This circular walk takes you around the reservoir and through some stunning scenery. You begin at the Clough Foot car park and follow Graining Water to the reservoir. You then climb to Great Edge Bottom and Flaugh Hill with great views of the reservoir and surrounding countryside. You return via Scar Hollow and Cludders Slack using the Pennine Bridleway long distance walking route.
If you would like to continue your walk you could head to the nearby Hardcastle Crags where you will find a beautiful woodland valley with streams and waterfalls. The Gorple Reservoir walk and the Walshaw Dean Reservoir walk also start from the same location. View Full Details>>
Windermere Way
41 miles (66 km)
A circular walk around Lake Windermere in the beautiful Lake District. The route takes you along various footpaths and quiet lanes visiting several of the pretty settlements surrounding the lake.
Starting in Bowness the route heads north along the lake before climbing up to the town of Windermere. Here you enjoy a climb to the viewpoint at Orrest Head and continue past Troutbeck Bridge to Wansfell Pike.
The route then descends into the popular town of Ambleside before climbing along Loughrigg Fell to the lovely Loughrigg Tarn.
The route descends to Skelwith Bridge, with its impressive waterfall and riverside tea rooms. You then pass along the western side of the lake visiting the National Trust's Wray Castle and exploring the woodland trails on Claife Heights.
At the southern end of the lake you cross the River Leven at Newby Bridge and head along the eastern side of the lake. You'll pass the fine viewpoint at Gummers How before returning to Bowness. View Full Details>>
Winscar Reservoir
3 miles (5 km)
Enjoy a cycle or walk along the beautiful Winscar Reservoir in the Peak District. The reservoir is ideal for a short, easy cycle or walk using the waterside tarmac path on the eastern side. The surrounding scenery of the Peak District makes a wonderful backdrop. You can start your outing from the car park on the eastern side of the water. There's another public parking area in Dunford Bridge just to the south if you'd prefer to start from there.
Winscar Reservoir is located south of Holmfirth and west of Penistone. It's situated on the Trans Pennine Trail so there is scope for continuing your exercise along this trail. You could head east to the nearby Langsett Reservoir where you can enjoy more waterside walking and beautiful scenery. If you were to head south west along the trail it would take you to Woodhead Reservoir and Torside Reservoir. View Full Details>>
Wintersett Reservoir
2 miles (2.5 km)
This pretty reservoir near Wakefield has a nice walking trail running along the western side of the water. The lake is located close to the village of Ryhill, just a few miles south east of Wakefield town centre.
There's a car park at the northern end of the reservoir where you can start your walk. The trail runs through woodland passing the adjacent Cold Hiendley Reservoir on the way. There's great views across the water to the lovely surrounding Yorkshire countryside.
It's easy to extend your walk by visiting Anglers Country Park just north of Wintersett. Here you'll find a large lake with lots of wildlife to look out for on the water. If you head west you can head through Haw Park Wood and pick up the Barnsley Canal. The reservoir was actually built in 1854 to feed the canal. View Full Details>>
Wistlandpound Reservoir
1 miles (2.4 km)
This pretty reservoir on the edge of Exmoor has a nice walking trail running around the perimeter. View Full Details>>
Withens Clough Reservoir
2 miles (3 km)
Enjoy an easy circular walk around this attractive reservoir in the south Pennines. There is a good footpath running around the perimeter of the water with great views of the pretty countryside of Withens Clough and the Stoodley Pike Monument.
There is a parking area just to the east of the reservoir. Park here and then follow the Calderdale Way to the reservoir.
The walk can be extended by following the Pennine Way to Stoodley Pike. Here you will find the Stoodley Pike monument, built in 1856 at the end of the Crimean War. You can climb the stairs of the monument to a viewing platform and enjoy wonderful views over Calderdale.
You could also follow the Pennine Way south west and visit the nearby Warland Reservoir and White Holme Reservoir.
The reservoir is located near to the towns of Todmorden and Hebden Bridge, a mile to the west of Cragg Vale. View Full Details>>
Yeadon Tarn
1 miles (1.5 km)
Enjoy an easy circular walk around this pretty lake in Leeds. There's a nice surfaced footpath running around the perimeter of the tarn for just under a mile. Look out for various water loving birds on the water.
The Leeds Country Way long distance footpath runs through nearby Horsforth so you can pick this up to extend your walk. A public footpath runs from Yeadon past Horsforth Golf Club and Leeds Bradford Airport to Scotland where you can pick up the Leeds Country Way. It runs east to Golden Acre Park where there are more good walking trails in lovely surroundings. View Full Details>>