North York Moors Walks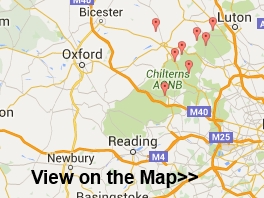 Use the filter to show walks of a certain type such as woods, reservoirs, hills, long distance, country parks, canals and rivers.
In the spring walkers flock to the beautiful bluebell woods in the North York Moors area. Click the 'Woodland' button below to see these.
Use the links to view full route information including elevation profiles, interactive maps and GPS downloads.
You can also view an overview map of all the routes in the using the North York Moors Walk Map>>
Route Name
Distance
Description
Ampleforth
6 miles (10 km)
This village in Ryedale is a delightful place for a walk being situated on the edge of the North York Moors and near the Howardian Hills. Highlights include the nearby Yearsley Woods and the beautiful grounds of Ampleforth Abbey.
This circular walk explores the countryside and woodland to the south of the village. visiting Ampleforth Abbey, Gilling East and Yearsley Woods. The route runs for a distance of just over 6 miles with some small climbs on the way. View Full Details>>
Appleton Le Moors
4 miles (5.7 km)
This historic, attractive village is located in North Yorkshire near Lastingham, Pickering and Kirkbymoorside. View Full Details>>
Beck Hole Waterfall
2 miles (3 km)
This walk visits the Thomason Foss and the Mallyan Spout waterfalls from the little village of Beck Hole in North Yorkshire. View Full Details>>
Blakey Ridge
11 miles (18.5 km)
This circular walk explores Blakey Ridge in Rosedale. The ridge reaches a height of over 1,300 feet (400 m), commanding fine views over the North York Moors. After visiting the ridge the walk explores the surrounding moors. It's about a 12 mile hike with the majority of the route taking place on elevated paths over 1200ft above sea level. As such there's wonderful moorland views to enjoy for the majority of the walk.
Start the walk from the parking area on Stepin Turn, just to the south of the ridge summit. Follow the road north past the Lion Inn and you will soon come to a footpath on your left leading up to the summit.
The route then crosses High Blakely Moor, Farndale Moor and Middle Head before coming to Bloworth Crossing. Here you turn south, following a track past Bloworth Wood before turning east toward Church Houses. The final section follows country lanes back to the car park.
After your walk you can enjoy refreshments at the splendid Lion Inn pub. View Full Details>>
Blue Man Walk
16 miles (26 km)
This woodland walk takes you through Broxa Forest, Dalby Forest and Langdale Forest in the North York Moors National Park. The walk starts at Reasty Bank Top Car Park and follows forest roads, earth tracks and paths through the coniferous forests to Allerston. There are some steeps climbs but also some splendid views of the North York Moors countryside to enjoy. View Full Details>>
Boltby Forest
8 miles (13 km)
This large area of coniferous woodland on the western edge of the North York Moors is very popular with mountain bikers and walkers.
You can start off at the Sneck Yake car park a couple of miles east of Boltby village. There's miles of tracks, bridleways and footpaths to try with fantastic views over the moors from the forest's elevated position. See the video below for an example of the jumps and bumps you will find on the downhill track in the woods.
The Cleveland Way national trail skirts the eastern edge of the forest so you could pick this up to further explore the Hambleton Hills area of the moors. Heading north will take you to the 1,308 feet (400 m) high Black Hambleton and then on to Silton Forest where there are more off roading oppportunites. View Full Details>>
Bridestones
2 miles (3 km)
Visit these fascinating sandstone sculptures on this splendid walk in Dalby Forest. View Full Details>>
Bridlington to Flamborough Head Coastal Walk
6 miles (9.5 km)
Enjoy a wonderful coastal hike from Bridlington to Flamborough Head on the North York Moors coast. It's a great cliff top section of the path with large numbers of seabirds to look out for on the way. The route runs for a distance of about 6 miles so 12 miles there and back.
Starting at the harbour at Bridlington you head north along North Sands to Sewerby. Here you will pass the Grade I listed Georgian country house of Sewerby Hall. You could take a detour from the route to visit the hall and enjoy the splendid 50 acre landscaped gardens.
The route continues past the wooded valley of Dane's Dyke before coming to the impressive cliffs at South Landing. Here you can enjoy a nice picnic area and a number of interesting sculptures.
The final section takes you past the South Landing Lifeboat station before coming to Flamborough Head. It's a fabulous spot with a number of large sea stacks, wonderfull cliffs, pretty bays and the oldest surviving lighthouse in Britain. The area is also designated as a nature reserve so look out for large seabird colonies including auks, gannets and gulls. View Full Details>>
Broxa Forest
3 miles (5 km)
Visit this large forest on the North York Moors and enjoy miles of good woodland trails. The woods are in an elevated position so there are great views across the moors and Harwood Dale from the escarpment edge. There's good trails for mountain bikers with the Moors to Sea cycle route passing through the woods. Broxa Forest is also popular with bird watchers looking for the elusive nightjar.
This circular route starts at the Reasty Hill Top car park and takes you along bridleways in the northern and central section of the forest. Park at the car park at the north eastern part of the forest and then pick up the trail west towards Ward Hill. You can extend your outing by continuing west towards Langdale End and Langdale Forest as shown in the video below. If you keep heading west you can also visit Hingles Wood and the River Derwent which runs past the western end of the woods. Heading south from the car park will take you along Whisper Dales Beck to Broxa.
If you head north you will come to the pretty village of Harwood Dale with its old church and the Harwood Dale Beck. Harwood Dale Forest lies just to the north of the village and has nearly 2000 acres of woodland trails to try. View Full Details>>
Byland Abbey
4 miles (7 km)
Visit this fascinating ruined abbey before exploring the surrounding countryside of Ryedale. There's interesting history, peaceful woodland trails, moderate hill climbs and splendid North York Moors scenery to enjoy on the way.
The circular walk starts at the abbey where you will find extensive ruins of the 12th century buildings. Highlights include the nave, the fine rose window, the brightly coloured medieval floor tiles and the cloister and warming house.
After exploring the abbey site you head towards Wass, before following woodland trails through Abbey Bank Wood and Snever Wood to the Oldstead Observatory. The tower was built in 1838 to commemorate Queen Victoria's coronation.
The route then leaves the woods, passing the village of Olstead and picking up country trails to lead you back to the abbey.
After your walk you can enjoy refreshments in the lovely Stapylton Arms pub in the nearby village of Wass. View Full Details>>
Captain Cook's Monument
6 miles (10 km)
Enjoy a walk from Great Ayton to this iconic landmark on Easby Moor. Captain Cook's Monument is an obelisk 60 ft (18 m) high in memory of the great British explorer. This walk starts in the village of Great Ayton and climbs to the monument through woodland and moorland. You then pick up the Cleveland Way to take you across Great Ayton Moor to the wonderful Roseberry Topping. This distinctive hill commands wonderful views across the Cleveland Plain towards the Pennine Hills. The route then descends from Roseberry Topping to Great Ayton and the finish point.
If you'd like to continue your walking in the area then you could climb Roseberry Topping on the National Trust walk or continue east along the Cleveland Way towards Guisborough Forest and Walkway. View Full Details>>
Carlton Bank
2 miles (2.5 km)
This walk climbs to Carlton Bank on Carlton Moor in the North York Moors National Park. View Full Details>>
Cayton Bay to Scarborough Coastal Walk
3 miles (5.2 km)
Enjoy an exhilarating coastal walk on this short route from Cayton Bay to Scarborough. The route runs for about 3 miles along a wonderful cliff top path with great coastal views for the duration.
The walk starts from the car park at the beautiful Cayton Bay just south of Scarborough. The bay is one of a series of large sweeping sandy bays on the edge of the North Yorkshire National Park which run from Bridlington in the south to Whitby in the north. The area is managed by the National Trust and includes a beautiful surfing beach and a woodland section along Cayton Cliff. There is a surf shop and car park on the cliff tops above the bay. From here you can pick up the Cleveland Way National Trail and follow it north to Frank Cliff and Wheatcroft Cliff, passing the golf course on your left. View Full Details>>
Cleveland Way
109 miles (176 km)
This wonderful trail runs from Helmsley to Filey, taking you through the beautiful North York Moors national park, atop the Hambleton Hills ridge and along the stunning North Yorkshire coastline.
The trail begins in Helmsley, with the first section taking you through the heather moorland of the North York Moors, passing the village of Osmotherley, the pretty Cod Beck Reservoir and the ancient stones at Lord Stones Country Park and the Wainstones.
After enjoying the fabulous views on the elevated moors you arrive at Saltburn to begin the coastal stretch. You then pass through a series of lovely coastal towns, including Whitby, Robin's Hood Bay and Scarborough, while enjoying some of the most spectacular coastal scenery in the country.
The trail is coincident with the Lyke Wake Walk for a long section around around Osmotherley. View Full Details>>
Cleveland Way Circular Walk - Great Ayton
7 miles (11 km)
This lovely circular walk from Great Ayton uses public footpaths and a section of the Cleveland Way to take you to two of the highlights of the area. On the route you'll visit Captain Cook's Monument before a climb to the wonderful Roseberry Topping for magnificent views over the North York Moors. It's a 7 mile hike with woodland trails, moderate climbing, heather moors and splendid views throughout.
The walk starts in the village of Great Ayton in the Hambleton district of North Yorkshire, on the edge of the North York Moors. The village is notable as the boyhood home of Captain James Cook, the British explorer and navigator with many notable local landmarks to in the area.
From the village centre you head north east toward Rye Hill before passing through Slacks Quarry. You then head south past the pretty Larners Lake and Great Ayton train station which makes an alternative start point for the walk.
The next stage takes you past Round Hill before climbing to Captain Cook's Monument. The structure is an obelisk 60 ft (18 m) high in memory of the great British explorer. It's from here you pick up the Cleveland Way and follow it north across Great Ayton Moor where there's pretty heather and woodland trails. The trail eventually bends round to climb the summit of Roseberry Topping. The distinctive hill has a summit with a symbolic half-cone shape and jagged cliff, which has been likened to the Matterhorn in Switzerland. From the summit there are wonderful views of the Cleveland plain and the Pennines on a clear day.
After taking in the views the route descends through Newton Wood before returning to the village. View Full Details>>
Cod Beck Reservoir
1 miles (2 km)
Enjoy a short walk around this pretty reservoir on the western edge of the North York Moors near Osmotherley. It's a very popular beauty spot with the lovely waters surrounded by attractive woodland and moorland scenery. You can follow the circular walking trail around the reservoir. It runs for roughly 1.5 miles so it's about a 40 minute stroll. For cyclists there is a country lane to follow along the western side. There's also a traffic free National Cycle Network path running along the southern side of the reservoir next to the dam. It runs along Route 65 through the woodland on the eastern side of the reservoir.
You can start your walk from the car park at the northern end of the water. Then head south to pick up the waterside trail. There's a picnic area at the southern end of the water in the woodland area. View Full Details>>
Coxwold
5 miles (7.8 km)
This pretty little village in the North York Moors makes a fine base for walkers. There's a notable pub/hotel, an interesting museum dedicated to a well known local author and the historic Byland Abbey and Newburgh Priory just a stones throw away. View Full Details>>
Cropton Forest
6 miles (9 km)
This large area of coniferous woodland on the North York Moors has miles of footpaths and bridleways for walkers and mountain bikers. This route starts from Levisham train station where you can pick up the tracks into the forest. The trails are on nice wide paths with some climbs and fast descents to enjoy. Keep your eyes peeled for deer as you make your way through the woods. View Full Details>>
Dalby Forest
5 miles (8.5 km)
Enjoy miles of cycling and walking trails in this large forest in the North York Moors. The forest has lots of different cycling trails to try. These range from easy family routes to challenging trails for experienced mountain bikers. You can hire a bike and then pick one of the colour coded trails. The easy green route is a great one for families while the 21 mile red route is a more challenging single track trail. The trails start from the Dalby Visitor Centre on Dalby Forest Drive. There's also miles of country lanes to follow through the forest and its surrounding area.
For walkers there are also several good trails to choose from. The trails are of varying lengths and difficulty. You can try easy waterside walks around the pretty Staindale Lake or along Ellerburn Beck. There are also longer walks to the sandstone sculptures of the Bridestones or to Adderstone Rigg. View Full Details>>
Danby Beacon
6 miles (9.5 km)
This circular walk from the village of Danby climbs to Danby Beacon for wonderful views over the Fryup Dales. It follows quiet country lanes for most of route with splendid views of the heather covered moors and the River Esk. You'll also pass the excellent Moors National Park Centre with information, exhibitions and refreshments set in 13 acres of grounds on the banks of the River Esk. The walk passes the village of Houlsyke and the remains of the 14th century Danby Castle. Now a working farm the castle was once inhabited by Catherine Parr before she became the sixth wife of Henry VIII.
The walk starts in centre of Danby where parking is available. Danby also has a train station near the route start.
If you would like to continue your walking in the area then you could head a few miles north to Scaling Dam where there is a delightful nature reserve and reservoir. View Full Details>>
Dane's Dyke
1 miles (2 km)
These delightful little woods near Flamborough are perfect for a peaceful afternoon's stroll. The woods are located right next to the coast, just east of Sewerby Hall. In February you will find snowdrops covering the area, while in spring carpets of bluebells appear.
The area is also a nature reserve so look out for wildlife including deer, squirrels and a variety of woodland birds.
You can start your walk from the car park just off the Flamborough Road. From here you can pick up the nice woodland footpaths which will take you around the site, including a visit to the lovely beach. There's nice coastal views towards Bridlington from the cliff tops.
The woods are located very close to Flamborough Head which is a great place for extending your walk. The splendid area includes towering white chalk cliffs, coves, caves, pretty bays and the oldest surviving lighthouse in Britain.
Just up from Flamborough Head is the splendid Bempton Cliffs. The area is a RSPB Nature Reserve and considered the best place in England to watch seabirds. View Full Details>>
Duncombe Park
2 miles (4 km)
Enjoy woodland trails, a spectacular landscaped garden and the National Centre for Birds of Prey in this large park and nature reserve in Helmsley, Yorkshire.
You can enjoy a gentle stroll around the 35 acre 18th century green gardens. Here you will find a great lawn, terraces, temples, a yew tree walk and the scented 'secret garden'. Continue into the wider estate and you can visit the deer parks, explore large areas of woodland and enjoy a waterside stroll along the River Rye.
At the National Centre for Birds of Prey you can see owls, falcons, hawks, buzzards and eagles.
If you'd like to extend your walk you could follow the Cleveland Way to Rievaulx Abbey.
A few miles south east of the park you will find the 17th century manor house of Nunnington Hall. Here you can try the circular Nunnington and the River Rye Walk which explores the countryside surrounding the hall. View Full Details>>
Easingwold
13 miles (20.5 km)
This attractive market town is located in a fine location for walkers, sitting on the edge of the North York Moors National park and the Howardian Hills. View Full Details>>
East Riding Heritage Way
85 miles (136 km)
Follow the East Riding Heritage Way from the Humber Bridge to Filey on this trail through the East Yorkshire countryside. The walk starts with a section along the Humber Estaury from Hessle and heads to Beverley, with its wonderful minster. You continue to Driffield where there is a lovely waterside section along the Driffield Canal. The next stage then takes you to the coast and the seaside resort of Bridlington. The rest of the route then follows the spectacular East Yorkshire coastline, passing Bempton Cliffs with its huge seabird colonies, the lighthouse at Flamborough Head (video below) and the interesting cliff arch at Thornwick Bay before finishing at Filey. View Full Details>>
Esk Valley Walk
35 miles (56 km)
A stunning walk through the North York Moors National Park from Castleton to Whitby.
The walk begins with a loop from Castleton which passes through Danby Head, Westerdale Moor, Farndale Moor and High Blakey Moor. You return to Castleton where you begin the next section through Esk Dale to Danby and then the climb to Danby Beacon. From here it leads to Leaholm, Glaisdale, Egton Bridge and Grosmont with several sections along the River Esk. The final section takes you through Sleights to the finish point at Whitby, on the North Sea. See the Sleights to Whitby Walk for more details on this nice section. View Full Details>>
Falling Foss
2 miles (2.5 km)
This walk visits the lovely Falling Foss waterfall in the North York Moors. The picturesque falls are a major highlight of the National Park.
The walk starts in the parking area located near the falls and heads through wonderful ancient woodland to the 30ft high falls. Along the way there is a waterside section along the pretty May Beck. There's also lots of little paddling pools and other smaller waterfalls dotted along the walk. Also on the route is the delightful Falling Foss tea rooms which are the perfect place to stop for refreshments.
This is a fairly easy walk with a few small climbs and generally good footpaths.
If you're looking to extend your walking in the area then you could head to the 70 ft high Mallyan Spout Waterfall and enjoy more woodland trails. View Full Details>>
Farndale Daffodil Walk
3 miles (5 km)
Explore beautful Farndale on this lovely circular walk in the North York Moors National Park. The 'wild' daffodils of Farndale are very well known and attract large numbers of visitors in the spring. The River Dove runs through the area with the pretty daffodils lining the riverbank.
The lovely valley is also surrounded by some splendid, wild moorland scenery.
You can start the walk from the Low Mill car park and follow the River Dove north to Church Houses. This is roughly the halfway point on the walk and a nice place to stop for refreshments at the local pub. The route then returns to the car park on a mixture of footpaths and country lanes.
On this section there's some moderate climbing with lovely views over Low Blakey Moor. View Full Details>>
Filey to Bridlington Walk
18 miles (29.5 km)
A splendid coastal walk from Filey to Bridlington on the East Yorkshire coast. There's wonderful cliff top views, miles of beaches, interesting rock formations and beautiful bays. The route also passes the wonderful Bempton Cliffs and Flamborough Head, two of the best places in the country for coastal wildlife.
Starting on the sea front head south along Filey Bay and the Filey beaches towards Primrose Valley. You'll pass the lovely Hunmanby Sands before coming to the villages of Reighton and Speeton.
The next stage through Bempton Cliffs is a real highlight of the walk. The RSPB Nature Reserve is considered the best place in England to watch seabirds. Look out for Puffins, Gannets, Kittiwakes, Guillemots and Razorbills as you make your way along the spectacular cliffs.
After leaving Bempton Cliffs the trail continues south east towards Flamborough Head. Here you will find towering white chalk cliffs, coves, caves, pretty bays and the oldest surviving lighthouse in Britain. View Full Details>>
Flamborough Head
7 miles (12 km)
Enjoy some spectacular coastal views on this circular walk along Flamborough Head in the North York Moors. On the walk you'll pass towering white chalk cliffs, coves, caves, pretty bays and the oldest surviving lighthouse in Britain. The area is also designated as a nature reserve so look out for large seabird colonies including auks, gannets and gulls. In summer you may also see fulmars, herring gulls, kittiwakes, guillemots, razorbills and puffins. In the Holmes area there are also interesting plants and flowers which attract a variety of butterflies.
This walk starts at the village of Flamborough and picks up a footpath south to the coast. You then head along the coast passing Cross Bow Hill and a radio station beacon. You continue past Selwicks Bay to Thornwick Bay before returning to Flamborough via another countryside footpath. View Full Details>>
Forge Valley Woods
2 miles (3 km)
Follow the waterside trail through this delightful nature reserve in the North York Moors National Park. The easy walk follows a wooden boardwalk through the wooded valley along the River Derwent (not suitable for bikes). There's a wide variety of flora and fauna to look out for as you make your way through the reserve. This includes wild garlic, wood anemone and broadleaved woodland. Also keep your eyes peeled for deer and woodland birds. It's easy to extend your walking in the area with Raincliffe Woods located just to the north west. The woods have some good mountain bike trails and more walking trails. You can also pick up the circular Scarborough Sea Cut and Scalby Beck Walk in this area.
Also nearby is Wykeham Forest which has some great viewpoints from its elevated position. The circular Hackness Walk visits the forest from the nearby village. You can follow a pleasant riverside path along the River Derwent from the settlement to the forest.
The expansive Dalby Forest is also close at hand. View Full Details>>
Glaisdale
3 miles (5.3 km)
This attractive village is located in a lovely spot in the North York Moors. The historic village includes a number of old miners houses with slate roofs. There's also a noteworthy packhorse bridge dating back to the early 17th century. View Full Details>>
Goathland
6 miles (10 km)
A circular walk around the village of Grosmont in the North York Moors. The route visits the lovely Mallyan Spout waterfall before a climb into the hills surrounding the village. There's much to enjoy with the rushing waters of the West Beck and wonderful views from the heather topped hills of Simon Howe and Tow Howes Rigg.
You can start the walk from the main parking area in the village centre or from the train station on the North Yorkshire Moors Railway. Follow the road south west for about half a mile and you will come to a path just to right of the Malyan Spout Hotel. Follow the trail north west and you will soon come to the West Beck and the waterfall. The splendid 70 ft falls are the highest on the North York Moors.
After admiring the falls you return to the hotel and continue along the road for a short distance. You can then pick up trails to take you up onto the moors where you can climb to Simon Howe, which stands at a height of 260m(853ft). It's a lovely spot with purple heather and fabulous views over the village, Cropton Forest and the surrounding moors.
The route then descends to Two Howes Rigg and Moorgates, where you pick up a trail to take you back into Goathland. View Full Details>>
Gormire Lake
4 miles (6 km)
A short and easy walk around this pretty lake in the North York Moors. You can follow a walking trail from the Kilburn White Horse car park to the lake. It's about a 2 mile walk north from the white horse with a woodland section through Hood Grange Wood. After passing along the lake you head past Gormire Rigg before returning on a mixture bridleways and footpaths.
The walk can be extended to visit Sutton Bank and the Kilburn White Horse. Sutton Bank is a high point in the Hambleton Hills and commands splendid views over the North York Moors, the Vale of York and the Vale of Mowbray.
The Cleveland Way runs past Sutton Bank so you could pick up the trail and head north to further explore the Hambleton Hills. View Full Details>>
Grosmont to Goathland Rail Trail
3 miles (5 km)
Follow the track bed of the original Whitby-to-Pickering railway line on this short, easy walk in the North York Moors. The trail runs from Grosmont to Goathland passing the waterfalls at Beck Hole on the way. There's some beautiful Yorkshire countryside and a waterside section along the Murk Esk River to enjoy. The path is generally very good for walking on and you also have the option of taking the North York Moors Steam Railway back to Grosmont. View Full Details>>
Grosmont to Whitby Walk
7 miles (11.5 km)
This route follows a section of the Esk Valley Walk from Grosmont to Whitby on the North Yorkshire coast. The walk runs for a distance of just over 7 miles on an undulating, waymarked footpath. It starts and ends at train stations so you can catch the train back at the end of the route. Along the way there are nice views of the River Esk and the countryside of the lovely Esk Dale. View Full Details>>
Guisborough Forest and Walkway
6 miles (10 km)
This super country park has cycle trails, walking routes, bridleways, a trim trail and an easier sculpture trail. The park includes the Guisborough Walkway which runs along the former trackbed of the Middlesbrough to Whitby railway line. This includes a wetland area with boardwalks, woodlands and grasslands. You can also climb Highcliff Nab for fabulous views of Teeside and the coast. Additionally there's three colour code waymarked trails of varying lengths to try.
The park is also very popular with mountain bikers with a number of super trails to explore. There is an excellent visitor centre with full details of all the trails in the park. You can find the visitor centre at 8 Old Station Cottages, Pinchinthorpe with a postcode of TS14 8HD for your sat navs.
The Cleveland Street Walk and the Cleveland Way walking routes run through or near the park so there is scope for continuing your walk along these trails. View Full Details>>
Hackness
6 miles (9 km)
This village in the North York Moors has some fine riverside trails, expansive local woodland and some excellent viewpoints to climb to. View Full Details>>
Hambleton Hills
20 miles (32 km)
This walk explores the Hambleton Hills range on the western edge of the North York Moors. You'll visit the highest points on the hills with splendid views over the Vale of Mowbray, the River Rye Valley and the Vale of York. The route makes use of the Cleveland Way national trail for the duration of the walk.
Start your walk at the Kilburn White Horse car park and then head north past the iconic hill figure to the splendid Sutton Bank passing Roulston Scar on the way. The hill at Sutton Bank is the site of one of the most important prehistoric monuments in the region, an Iron Age hill fort dating from about 400 BC.
You continue past Gormire Lake and Hambleton Down before skirting the eastern edge of Boltby Forest. From here you head between Kepwick Moor and Arden Great Moor before coming to Black Hambleton which rises to a height of 1,308 feet (400 m). Take a while to enjoy the fabulous views over the surrounding moorland and woodland before returning on the same footpath. View Full Details>>
Harwood Dale Forest
5 miles (8 km)
Enjoy a walk through this large forest and around the pretty village of Harwood Dale on this circular route in the North York Moors.
You can start your walk from the village and then head north to reach the forest. There's lots of footpaths and bridleways to explore the coniferous woodland with its pine and spruce trees, streams and ponds. Look out for wildlife including roe deer, badgers, squirrels, foxes and various woodland birds.
After visiting the forest it's well worth exploring the area around the village. If you head west you can visit the old church and enjoy a stroll along Harwood Dale Beck and Hagg Wood. Just to the south you'll find Broxa Forest, while continuing west will take you past the River Derwent into Langdale Forest. Here you'll find more good walking paths, mountain bike trails and great views over the North York Moors. View Full Details>>
Hawnby Hill
2 miles (3.5 km)
This circular walk takes you up to the summit of Hawnby Hill from the village of Hawnby in Ryedale area of the North York Moors. View Full Details>>
Hayburn Wyke
8 miles (12.5 km)
This circular walk from Ravenscar visits the lovely nature reserve at Hayburn Wyke. The coastal reserve includes a lovely beach, a secluded cove, woodland trails and a pretty waterfall.
The walk starts from the Ravenscar Visitor Centre where you will find a car park nearby. From here you pick up the Cleveland Way and follow it south, passing Beast Cliff and Herbert Hole. Shortly after you come to Hayburn Wyke where you walk down the path to the pretty beach and falls. Hayburn Beck runs over a seam of hard rock which has been eroded by the sea, so that the water cascades down onto the beach.
After enjoying the beach the route heads inland to the Hayburn Wyke Inn which is a great place to stop for refreshments, at what is roughly the half way point on the walk. There's a good menu and a nice beer garden if the weather is fine.
Near the pub there's some sheltered woodland trails leading up to a shared cycling and walking trail. This area is great for wildlife with roe deer and birds such as woodpecker, redstart, blackcap, willow warbler, and pied flycatcher. Behind the woods you can pick up the signed National Cycle Network trail and follow this north all the way back to the car park in Ravenscar. View Full Details>>
Helmsley Circular Walk
7 miles (11 km)
A lovely circular walk from Helmsley passing through Rye Dale and visiting the wonderful Rievaulx Abbey. The varied walk includes riverside sections, woodland trails, wonderful history and fabulous views over the North York Moors.
The walk starts in Helmsley and follows the Cleveland Way west past the medieval Helmsley Castle which has a walled garden to explore. You continue west through Winny Bank Wood, Ashberry Hill and Nettle Dale. Here you'll pass a series of pretty ponds surrounded by attractive woodland. The route then bends round to the north, passing Spring Wood and Lambert Hag Wood before coming to Rievaulx. Here you will find the atmospheric ruins of the 12th century Cistercian abbey. It was one of the great abbeys in England until it was seized under Henry VIII of England in 1538 during the dissolution of the monasteries.  The photogenic ruins of its main buildings are a major tourist attraction, owned and maintained by English Heritage.
The site includes the wonderful Rievaulx Terrace. The 18th-century landscape gardens contain woodland, grass banks, wildflower meadows and two temples.
After exploring the abbey and the terrace the route follows a country lane south back to Rievaulx Bridge on the River Rye. From here you can follow the Cleveland Way back into Helmsley. View Full Details>>
Helmsley to Rievaulx Abbey
4 miles (6 km)
This is a popular walk which takes you from the medieval Helmsley Castle to the fascinating ruins of Rievaulx Abbey. It makes use of the Cleveland Way National Trail takes place on a good, waymarked footpath. The walk runs for about 4 miles on an undulating path with some moderate climbs. As such a reasonable level of fitness is required.
The walk starts at Helmsley Castle and heads west passing Duncombe Park with its spectacular landscape garden, the National Centre for Birds of Prey, and the surrounding parkland all open to the public. View Full Details>>
Hole of Horcum
5 miles (8 km)
Enjoy a circular walk around this beautiful natural amphitheatre in the North York Moors. The hollow is 400 ft deep and was created over thousands of years by a series of landslides caused by water pressure. View Full Details>>
Hutton-le-Hole
4 miles (6.5 km)
This delightful village in the North York Moors is a splendid place for a stroll. There's lots of nice cottages, sheep roaming freely around, the pretty Hutton Beck and the Ryedale Folk Museum. The fascinating museum is one of the highlights of the area. It includes several rescued and reconstructed historic buildings, including an Iron Age round house, period shops, thatched cottages, an Elizabethan manor house, barns and workshops. 
This circular walk takes you through the countryside surrounding the village, visiting the nearby Lastingham. The walk runs for about 4 miles with some moderate climbing on the return leg from Lastingham.
In Lastingham a visit to the beautiful St Mary's Church is advised. It has an exquisite interior which includes an eleventh-century crypt. View Full Details>>
Kirkbymoorside
6 miles (9 km)
This market town is located in a lovely spot on the edge of the North York Moors in Ryedale. View Full Details>>
Langdale Forest
7 miles (12 km)
This large forest in the North Yorks Moors has mountain bike trails and walking routes to try. The coniferous forest has a number of pretty streams and lots of wildlife to look out for. Keep your eyes peeled for nightjar, bullfinch, adders, lizards and the pearl bordered fritillary butterflies.
The Blue Man Walk passes through the forest so you can pick this up to extend your walk. You can follow the trail through the North York Moors to Dalby Forest and Broxa Forest. Also nearby is the expansive Wykeham Forest and the fascinating sandstone sculptures at Bridestones Nature Reserve.
Harwood Dale Forest lies just to the east of the forest and has nearly 2000 acres of woodland trails to try. The pretty village and beck are also well worth exploring. View Full Details>>
Larpool Viaduct
5 miles (8 km)
This walk visits the Larpool Viaduct near Whitby in North Yorkshire. The impressive 13 arch structure was built in 1882 to carry the Scarborough & Whitby Railway over the River Esk. It's a worthy walk from the town, with nice views to be had from the top of the viaduct.
The walk starts from the train station and heads south to the viaduct. It's about a 1 mile walk from the station to the structure which you can cross, over the Esk, on a footpath. From the elevated position of the viaduct there are nice views over the countryside to the town of Whitby. After crossing the viaduct you can follow the Cinder Track to Stainsacre, where you can stop for refreshments at the cafe before turning around. View Full Details>>
Lastingham
5 miles (8.6 km)
This pretty North York Moors village is a fine place to start a walk. In the village there's lots of picturesque cottages, views of the Ings Beck and the noteworthy St Mary's Church. The ancient church is well worth investigating with its exquisite interior and an eleventh-century crypt. View Full Details>>
Lealholm
8 miles (13 km)
This pretty North Yorkshire village is located in the Eskdale area of the North York Moors National Park. View Full Details>>
Levisham Circular Walk
12 miles (19.3 km)
A circular walk exploring the North York Moors around the village of Levisham. The walk visits two of the highlights of the area at the Hole of Horcum and Bridestones.
The walk starts at Levisham Station on the North Yorkshire Moors Railway. You can catch the heritage railway from the nearby town of Pickering. Follow the country lane north east from the station and you can pick up footpaths up to Dundale Pond on Levisham Moor. Follow the trail across the moor and look out for the Bronze Age barrows and late Iron Age boundary dykes which expose the ancient history of the area.
At the top of the path you can take a detour south to visit the Hole of Horcum. This stunning natural amphitheatre was created over thousands of years by a series of landslides caused by water pressure.
The moor is great for flora and fauna. Look out for wild flowers, purple heather, deer, grouse, curlew, lapwing, merlin and golden plover as you make your way through the area.
The route then picks up the Old Wife's Way and heads south east towards Dalby Forest and the Bridestones. This is another photogenic spot with a series of striking sandstone sculptures dating back to the Jurassic period 150 million years ago.
After exploring the Bridestone the route then continues south through the pretty Dove Dale on the edge of Dalby Forest. From here you head west following country lanes and footpaths back to the train station. View Full Details>>
Lord Stones
3 miles (4.9 km)
Visit this ancient stone and enjoy fabulous views from Cringle Moor on this exhilirating circular walk on the North York Moors. The area is steeped in ancient history with the Three Lords' Stone marked with prehistoric carvings. It forms part of a Bronze Age burial mound with a number of large kerbstones, situated in a captivating area.
The route runs for about 3 miles, using good paths with some steep steps up to the high point on Cringle Moor. There's fabulous views, fascinating history and lovely heather moorland to enjoy.
You can start the walk from the Lord Stones Cafe car park on the western side of the country park. From here you can pick up the Cleveland Way and follow it east across Cringle Moor, the third highest hill in the North York Moors. After a short distance a path heads off to the left, climbing towards Busby Moor and Dromonby Bank.
The path then descends to Kirby Bank where you turn west to climb to the Cringle Moor viewpoint. Here you will find a viewfinder detailing a number of landmarks you can see from the hill. Highlights include the Penshaw Monument, Roseberry Topping, Captain Cook's Monument, Ingleborough Mountain and Whernside.
After taking in the views the walk then descends back to the cafe where you can enjoy refreshments in the outdoor seating area. View Full Details>>
Lyke Wake Walk
40 miles (64 km)
The Lyke Wake Walk is a complete crossing of the North Yorkshire Moors from west to east. It runs from Osmotherley, in the west, to Ravenscar, on the eastern coast of Yorkshire. View Full Details>>
Mallyan Spout
2 miles (4 km)
This delightful circular walk in Goathland visits the beautiful 70 ft high Mallyan Spout waterfall in the North York Moors National Park.
The walk starts from the parking area in the pretty village of Goathland and heads west along a country lane for about half a mile. You then follow a footpath north to the waterfall. You continue through a peacefull wooded valley along West Beck to Beck Hole on the Murk Esk River. View Full Details>>
Malton
2 miles (2.5 km)
This attractive market town in North Yorkshire has nice footpaths to follow through Malton Castle Gardens and along the River Derwent. There's also the Roman fort at Orchard Fields, historic buildings and a lovely market place.
Start your walk in the town centre and head east past the Lodge to the Malton Castle Gardens and the Roman Fort.
The lovely 5 acre gardens have a number of interesting flowers, plants and trees to see. They are located on the site of a historic castle. All that remains of the castle is a street name and a few remnants of wall.
The Roman fort of Derventio Brigantum is of some note. It dates from 71AD and included large, elaborate dwellings with heated floors, baking ovens, workshops and storehouses, and even a bath house. Excavations have revealed pottery, jet jewellery and coinage. A plaque recording the excavations by Philip Corder in the late 1920s can be found on the site.
After exploring the site you can cross the river and pick up a footpath along the Derwent. View Full Details>>
Mount Grace Priory
4 miles (6 km)
This walk visits one of Yorkshire's most interesting historical sites at Mount Grace Priory. View Full Details>>
Mulgrave Woods
4 miles (5.8 km)
These pretty woods near Whitby have some nice walking trails to try. On the estate you'll find miles of tracks and paths leading to becks, waterfalls and the interesting ruins of Mulgrave Castle. It's a great place to go when the sea front is too windy as the paths are all nicely sheltered.
Start your walk on the coast at Sandsend where there is a car park just to the west of the beach. Then follow the paths west along the East Bow Beck and you will come to the castle after a mile or so. The Norman castle is thought to have been built by Nigel Fossard who obtained the property after the Norman Conquest.
After rounding the castle you can pick up paths along the Sandsend Beck to lead you back to the car park.
Please note the woods are open to the public from dawn to dusk on Wednesdays, Saturdays, Sundays and Bank Holidays throughout the year except for the month of May when they are closed for the entire month. On certain Sundays you can visit the beautiful gardens. See the link below for details.
Sandsend is on the Cleveland Way so it's easy to extend your walk along the coast. Heading east will take you into Whitby, while heading north takes you to the lovely Runswick Bay. View Full Details>>
Osmotherley
5 miles (8.5 km)
The North Yorkshire village of Osmotherley is situated on the western edge of the North York Moors National Park in the Hambleton Hills. It's a lovely area for walking with trails through the nearby woodland and around the nearby Cod Beck Reservoir.
This circular walk around Osmotherley visits the medieval Mount Grace Priory and Cod Beck Reservoir.
It's a lovely area with waymarked paths, woodland trails, hill climbs and waterside paths to enjoy.
The walk starts in Osmotherley village and picks up the Cleveland Way long distance trail to take you north west to Mount Grace Wood and the priory. The fascinating Carthusian house dates from the 14th century when it was founded by Thomas Holland, 1st Duke of Surrey the son of King Richard II's half-brother Thomas, Earl of Kent. The site is now run by the English Heritage and the National Trust so visitors today can explore the ruins of the whole monastery, together with the typically small Carthusian chapel and the later house. It also includes a museum and pretty gardens where there are a variety of beautiful plants including snowdrops in the winter.
After exploring the priory the route then returns to the Cleveland Way to take you through Arncliffe Wood where you can see lots of pretty bluebells in the spring. The trail bends round to Scarth Wood Moor where you turn south along a country lane to take you to Cod Beck Reservoir, passing the popular tourist spot of Sheepwash and the Cod Beck. View Full Details>>
Pickering
6 miles (9.7 km)
This ancient market town is in a good position for walkers wishing to explore the North York Moors National Park. View Full Details>>
Raincliffe Woods
2 miles (3 km)
This woodland area in the North York Moors has some good bridleways for mountain biking and nice walking trails. You can park at the car park off Mowthorp Road to pick up the tracks. Follow Middle Road through the centre of the forest before picking up Lady Mildred's Ride to return. If you head all the way through the woods you will come to Scarborough where you can pick up National Cycle Network Route 1.
The woods are good for wildlife spotting with deer, badgers, squirrels, frogs, toads, foxes and various woodland birds to look out for. In the spring months there are also lots of bluebells.
To extend your exercise you can head into the adjacent Forge Valley Woods. This nature reserve has a nice boardwalk trail along the River Derwent. The woods can be reached on the circular West Ayton Walk which starts from the delightful village. Just to the west is the expansive Wykeham Forest with miles more trails to try. View Full Details>>
Ravenscar to Robin Hoods Bay Circular Walk
11 miles (17.5 km)
This circular walk explores some of the finest coast and countryside of the North York Moors National Park. The route runs for a distance of just under 11 miles, taking you inland through some beautiful moorland scenery before returning along the stunning North Yorkshire coastline. It's an undulating walk with some moderate climbs and fine views from the high points.
The walk starts from the Ravenscar Visitor Centre where there's a good sized car park. From here you pick up footpaths heading west onto Stony Marl Moor. You'll pass Cook House, Spring Hill, and Thorny Brow before a woodland section through Allison Head Wood.
The next section crosses Mill Beck before passing through Fylingthorpe and reaching the coast at Robin Hood's Bay. The picturesque little village is one of the jewels of the Yorkshire coast with lots of delightful old fishermen's cottages and a lovely beach. The popular tourist village has a number of good pubs and cafes for refreshments before the final leg of the walk.
After exploring the village the route picks up a section of the Cleveland Way. The waymarked path heads south to Boggle Hole. View Full Details>>
Redcar to Saltburn Beach Walk
4 miles (6.6 km)
A nice easy coastal walk from Redcar to Saltburn via Marske-by-the-Sea. The route runs for about 4 miles along a beautiful stretch of beach. View Full Details>>
Robin Hoods Bay to Boggle Hole
2 miles (3 km)
This short cliff top walk takes you from Robin Hood's Bay to the smugglers cove of Boggle Hole. It's about a 1 mile walk using a section of the Cleveland Way National Trail. There's wonderful views down the North York Moors coast from the elevated path. View Full Details>>
Roseberry Topping
2 miles (3 km)
Climb to the summit of this distinctive hill near Guisborough and enjoy wonderful views across the beautiful North York Moors National Park. The circular walk runs for a distance of about 2 miles but is still quite a challenging climb. The summit has a symbolic half-cone shape and jagged cliff, which has been likened to the Matterhorn in Switzerland. The area is managed by the National Trust so there are very good footpaths to take you to the summit.
The walk starts at the car park just to the west of the hill, and heads along Roseberry Lane and through Newton Wood and Roseberry Common to the summit. There are wonderful views of the Cleveland plain and the Pennines on a clear day. From the summit you descend toward Newton Wood for another woodland section where you can see bluebells in the spring months. Also look out for roe deer and woodpeckers on this part of the walk.
If you'd like to continue your walking in the area then you could pick up the Cleveland Way and head east to the Guisborough Forest and Walkway. You could also climb to Captain Cook's Monument for more wonderful views of the area.
Another similar climb can be found at Eston, Middlesbrough. From Eston Nab there are more splendid views over the moors to the coast. View Full Details>>
Rosedale
8 miles (13.5 km)
This circular walk explores Rosedale, a beautiful valley in the middle of the North York Moors. It's a fantastic area for walking with wonderful scenery in a peaceful, unspoilt environment.
The walk starts in the delightful village of Rosedale Abbey. It's a lovely place with old stone houses, a village green and the ruins of the former Cistercian Priory which once stood on the site. The walk then follows good footpaths up towards North Dale before a woodland section through the Knottside Plantation. You continue across the moors, passing a series of impressive industrial ruins from the mining period of the area. The views across the moors are magnificent as you climb to a height of over 1300 feet.
The return leg sees you descend past a series of farms and the village of Thorngill, before returning to Rosedale Abbey. View Full Details>>
Rosedale Chimney Bank
1 miles (1.6 km)
This circular walk visits the wonderful old kilns at Rosedale Chimney Bank near Rosedale Abbey on the North York Moors. View Full Details>>
Saltburn to Staithes Walk
8 miles (13 km)
This walk follows a fine section of the Cleveland Way from Saltburn to Staithes. The route runs for about 8 miles along an undulating, waymarked footpath. On the way there's some wonderful cliff top views, lots of seabirds, fascinating geology, lovely beaches and interesting villages to enjoy.
The walk starts at Saltburn Sands Cliff, just a short distance from the train station. From here you can pick up the trail and follow it east, past Saltburn Scar to Hunt Cliff.
You continue south east to Skinningrove, passing the pretty Cattersty Beach on the way.
After leaving the village the path heads past Hummersea Point towards Boulby, passing Rockhole Hill on the way. At Boulby you will past some of the highest cliffs in England, standing at a height of 203 metres (666 ft) above sea level.
The final section takes you past Cowbar Nab to finish at the delightful Staithes Harbour. Here you can enjoy a stroll through the characterful village with its old cobbled streets and little cottages. Also look out for the large seabird colony in the are which includes Kittiwake, Fulmar and Razorbill. View Full Details>>
Saltburn to Whitby
19 miles (30.5 km)
A lovely coastal walk along a section of the Cleveland Way National Trail between Saltburn and Whitby. It's a stunning area with bracing cliff tops paths, lovely beaches and a series of pretty villages.
The walk starts in Saltburn, passing the pretty Saltburn Valley Gardens where there's beautiful formal gardens, woodland and fine views of the ocean. You continue east towards Skinningrove, passing the attractive Cattersty Sands on the way.
The path continues to the village of Boulby where there are some of the highest cliffs in England, at 203 metres (666 ft) above sea level.
The next stage takes you to the village of Staithes. It's a popular tourist destination with its sheltered harbour, high cliffs and pretty cottages. Here you'll also find Cowbar Nab with it's huge seabird colony including Kittiwake, Fulmar and Razorbill.
You continue along the coast to Port Mulgrave and Runswick Bay. This fishing village is another highlight of the Yorkshire coast with its sandy beach, sheltered bay and pretty little cottages. The white thatched property on the seafront is the only remaining thatched house on the Yorkshire coast.
The final section takes you past the moonscape quarry at Sandsend Ness before passing along Whitby Sands and finishing at Whitby. View Full Details>>
Scaling Dam
2 miles (4 km)
This circular walk takes you past Scaling Dam Nature Reserve and around Scaling Reservoir in the North York Moors National Park.
The walk starts at the car park at the western end of the reservoir and passes through woodland and around the nature reserve on footpaths and boardwalks. The path then runs along the reservoir through areas of heather, grassland and gorse.
It's an excellent area for wildlife watching. Look out for brown hare, roe deer, stoat, weasel and common shrew. There is also a bird hide where you can look out for teal, wintering coot, pochard and mallard on the water.
It's a lovely peaceful place with views over the water to the surrounding North York Moors countryside.
If you would like to continue your walking in the area then you could head a few miles south to Danby Beacon where there are wonderful views of the Fryup dales. View Full Details>>
Scarborough Sea Cut and Scalby Beck Walk
6 miles (10 km)
The Yorkshire village of Scalby sits a few miles north of Scarborough, a couple of miles inland from the coast. View Full Details>>
Silton Forest
5 miles (8 km)
Enjoy miles of mountain bike trails and footpaths in this large coniferous forest on the North York Moors. You can park on Moor Lane near to the village of Nether Stilton to start your exercise. A cycling and walking trail then runs to the north of the forest along National Cycle Route 65. The tracks are great for mountain bikers with berms, humps, tight turns and drops. View Full Details>>
Sleights to Whitby Walk
4 miles (6 km)
This walk follows a section of the Esk Valley Walk from the village of Sleights to Whitby on the North Yorkshire coast. The route runs for a distance of about 4 miles along a waymarked trail. Along the way there's some nice countryside and views of the River Esk. The route runs along the Esk Valley Railway so look out for the heritage steam trains and old stations along the way. View Full Details>>
Staithes to Port Mulgrave Circular Walk
4 miles (6.5 km)
This circular walk takes you from the pretty village of Staithes to the nearby Port Mulgrave. The route includes a coastal section before returning inland via coutryside and woodland. It's a 4 mile walk with some moderate climbs on the way.
The walk starts at the picturesque Staithes Harbour where you can pick up the Cleveland Way National Trail. Follow the waymarked footpath south east along the cliff top and it will take you into Port Mulgrave. It used to be a busy port but when the mines closed, the harbour lost its commercial life. There are still a few cliff top houses overlooking a small harbour though.
The route then leaves the coast and heads south west past Hinderwell on country lanes and footpaths. These will take you to Oakrigg Wood where you turn north to return to Staithes. View Full Details>>
Stokesley
2 miles (2.8 km)
This attractive market town is located in a fine position in the North York Moors National Park. There's a number of attractive Georgian and Victorian buildings and the picturesque River Leven running through the town. Here you'll also find the photogenic Pack Horse Bridge dating from the 17th Century. Also of note is the Church of St Peter and Paul, with its famous mouse woodwork carved by Robert (Mouseman) Thompson. The furniture maker set up a business manufacturing oak furniture, which featured a carved mouse on almost every piece. View Full Details>>
Sutton Bank and the Kilburn White Horse
6 miles (9 km)
This challenging circular walk in the North York Moors visits the Kilburn White Horse, the lovely Gormire Lake and the scar at Sutton Bank. It's one of the premium walks in the park and a must see if you are in the area.
You start at the car park which sits just under the white horse and pick up the Cleveland Way to take you to the 978 ft (298 m) summit of Sutton Bank. The hill is a high point in the Hambleton Hills and commands splendid views over the North York Moors, the Vale of York and the Vale of Mowbray. At the summit you will find the fascinating Sutton Bank National Park Centre where you can find out how the dramatic landscape was formed in the ice age. From the viewing platform there are views of Roulston Scar, Hood Hill and Lake Gormire. There's a handy view indicator which displays all the landmarks you can see. Also look for gliders setting off from the top of the hill on fine days.
From the summit you descend through woodland to Gormire Lake, passing the striking Whitestone Cliff as you go. You continue through the countryside before a final woodland section through the Hoodhill Field Plantation returns you to the car park.
The area is also great for mountain biking. The North York Moors National Park Authority has created a green, blue and red trail. These are all waymarked and start from the Sutton Bank National Park Centre where you can hire bikes. View Full Details>>
Swainby
9 miles (14.5 km)
This little village is located in a nice position at the north-western corner of the North York Moors National Park. There's some fine trails to try through the countryside, woodland and lovely heather moorland surrounding the village. View Full Details>>
Tabular Hills Walk
48 miles (77 km)
This long distance trail takes you across the southern boundary of the North York Moors National Park. The waymarked path takes you from the coast at Scarborough to Helmsley Circular Walk in the Ryedale district of North Yorkshire.
The route starts at Scalby Mills just north of Scarborough and heads west along the pretty Scarborough Sea Cut and Scalby Beck to Wykeham Forest. The woods consist mainly of pine trees with some great viewpoints to visit such as the Raptor viewpoint where you can look out for buzzards and crossbills.
The next stage takes you through Dalby Forest where you pass the fascinating Bridestones with its fascinating sandstone sculptures.
The route continues to another major walk highlight at the beautiful natural amphitheatre known as the Hole of Horcum shortly before crossing Levisham Moor to take you to Levisham, near Pickering.
The route then skirts the southern edge of Cropton Forest before coming to the delightfully scenic village of Hutton-le-Hole. Look out for sheep roaming the streets at will in this typically picturesque North York Moors village.
You continue west through Gillamoor, Kirk Dale, Riccal Dale and Ash Dale before coming to the finish point at Helmsley, next to the beautiful Duncombe Park. View Full Details>>
Tees Link
11 miles (17 km)
Travel from Guisborough to Middlesbrough on this route which links the Teesdale Way and the Cleveland Way. The walk passes through Hutton Low Cross Woods, Pinchinthorpe and Flatts Lane Country Park before the final section takes you through Middlesbrough to the finish point on the River Tees.
There's much to enjoy with some lovely North York Moors scenery at the start of the route including great views of the popular Roseberry Topping Hill. You'll also pass the Guisborough Forest and Walkway where there's cycle trails, walking routes, bridleways, a trim trail and an easier sculpture trail. View Full Details>>
Thornton le Dale
5 miles (8 km)
A circular walk from the village of Thornton le Dale, taking you through the countryside to Dalby Forest. The village is one of the jewels of the North York Moors with delightful thatched cottages, village green, pretty stream and beautiful Ryedale countryside.
This walk takes you along the Thornton Beck to the fringes of Dalby Forest. On the way you will pass Ellerburn where you can visit the ancient Church of St Hilda which dates from 1050. The church includes an 11th century font and a beautifully carved Anglo-Scandinavian Viking cross which can be found on the south wall of the nave. View Full Details>>
Thornwick Bay
4 miles (6 km)
This pretty bay on the North Yorkshire Coast is located on the North Yorkshire Coast just north west of Flamborough Head. It has good facilities with a car park and the wonderfully positioned Thornwick Bay cafe which has great views out to sea.
This walk follows the coast path west to Bempton Cliffs, one of the premier birdwatching sites in the country. Start the walk from the car park at the bay and then head west along the coast path. You'll pass the striking rock formation at Thornwick Nab, with its arch cut into the Chalk, jutting out to sea. Soon you will come to Bempton Cliffs where you can see hundreds of Puffins, Gannets, Kittiwakes, Guillemots and Razorbills. Atfer retracing your steps you can enjoy refreshments at the cliff top cafe where the speciality is locally caught crab. View Full Details>>
Urra Moor
6 miles (9 km)
Urra Moor is the highest moor in the North York Moors and an atmospheric and beautiful place for a walk. This route takes you to the high point at Round Hill which reaches a height of 454 metres (1,454 ft) above sea level. There's some wonderful moorland scenery with the lovely purple heather in the late summer months. There's also far reaching views across the national park from the elevated position of the moor.
You can start the walk from the Clay Bank car park just to the north of the moor. The route then follows a section of the Lyke Wake Walk across Carr Ridge to Round Hill. The route then turns west to Medd Crag before returning north to Cowkill Well. From here it is a short distance back to the car park.
On your walk look out for some interesting carved rocks including the Face Stone, a carved stone about 1 metre (3 ft 3 in) in height into which has been carved the shape of a face.
To extend your walking in the area you could try the Wainstones walk which also starts at the Clay Bank car park. The stones are a series of fascinating sandstone rocky outcrops with a number of interesting Bronze Age carvings. They are located just a mile west of the start/finish point for this walk so are easy to visit.
Just next to the Wainstones you will find Lord Stones Country Park. Here you will find a number of ancient stones with prehistoric carvings. There's also a fantastic viewpoint on Cringle Moor with a viewfinder detailing several landmarks you can see.
Two long distance paths also pass Urra Moor. You can pick up the Cleveland Way and the Lyke Wake Walk to further explore this lovely area on the moors. View Full Details>>
Wainstones
2 miles (4 km)
Climb Hasty Bank Hill and visit the fascinating Wainstones on this circular walk in the North York Moors. The Wainstones are a series of sandstone rocky outcrops with a number of interesting Bronze Age carvings. They are located near the village of Great Broughton and make for a splendid walking destination.
This walk begins at the car park on Clay Bank Road and climbs Hasty Bank using the Cleveland Way National Trail. From the summit there are wonderful views of the Tees Valley and the nearby Roseberry Topping and Urra Moor. View Full Details>>
West Ayton
7 miles (11 km)
This delightful North York Moors village has some lovely local woodland and riverside walks to try. View Full Details>>
Whitby to Robin's Hood Bay
6 miles (10 km)
This coastal walk follows a popular section of the Cleveland Way from Whitby to Robin's Hood Bay. It's a beautiful stretch of coast with pretty bays and cliff top views. The walk runs for about 7 miles on generally good, waymarked footpaths.
The walk starts in Whitby on the River Esk and heads to Whitby Abbey. The atmospheric ruined abbey overlooks the North Sea on the East Cliff above Whitby. It's a very photogenic spot with the abbey ruins surrounded by coast, river and countryside.
The route continues to Saltwick Bay and the Whitby Lighthouse, before passing Oakham Beck and Rain Dale. Soon after you come to the fishing village of Robin Hood's Bay. The village is very picturesque with lots of old fishermen's cottages.
You could return the same way or turn it into a circular walk by following a track inland to Hawsker and Stainsacre. The trail can be picked up in the village just to the west of the coast path.
To extend your walk you can continue along the coast path to Ravenscar and visit Harwood Dale Forest. There's lots of footpaths and bridleways to explore the coniferous woodland with its pine and spruce trees, streams and ponds. You can also try the Ravenscar to Robin Hoods Bay Circular Walk which perfectly combines some fine inland moorland scenery and the coast.
Wainwright's Coast to Coast starts at Robin's Hood Bay so you could pick up this long distance trail and head inland towards Littlebeck and explore the North York Moors National Park. For example you could head just south of Littlebeck and visit the lovely Falling Foss waterfall.
Heading west along the coast path will take you to Runswick Bay where there is a delightful fishing village with a sandy beach and pretty little cottages. View Full Details>>
Whitby to Runswick Bay Walk
8 miles (12.5 km)
A splendid coastal walk along a section of the Cleveland Way from Whitby to the lovely Runswick Bay. There's stunning beaches, dramatic cliff tops and the pretty village of Sandsend to see on the way.
Starting in the town head north to Whitby Sands and then turn left to Upgang Beach. The walk continues west towards Sandsend where you could divert off the path to visit Mulgrave Woods. The woods are great for walkers with miles of tracks and the ruins of the Norman Mulgrave Castle.
The route continues to Sandsend Ness, an old alum quarrying site dating from the 17th century. There's interesting geological features here in a moonscape style setting.
The next stage takes you to Kettleness where there is a beach popular with fossil hunters. Dinosaur and ammonite are regularly found along the foreshore and in the cliff.
The final section passes along Runswick Sands before finishing at Runswick Bay. The delightful fishing village is a highlight of the Yorkshire coast with its sandy beach, sheltered bay and pretty little cottages. The white thatched property on the seafront is the only remaining thatched house on the Yorkshire coast. You can enjoy refreshments at one of the many cafes or hotels with lovely views over the bay. After exploring the village you can catch a bus directly back to Whitby.
To extend your walking in the area you could head south along the coast path on the Whitby to Robin's Hood Bay Walk. It's another very popular section of the path with views of the River Esk and a visit to the atmospheric ruins of Whitby Abbey.
You could also head north on the Saltburn to Whitby Walk. View Full Details>>
Whitby to Ruswarp Circular Walk
3 miles (5 km)
This pleasant circular trail explores the area to the south of Whitby. On the way there's lovely views of the Esk Estuary and the heritage steam trains running along the Esk Valley Railway. View Full Details>>
Whitby to Sandsend Walk
3 miles (4.82 km)
A popular coastal walk from Whitby to the nearby village of Sandsend. It's about a 3 mile walk on a fairly flat path with splendid cliff top views and lovely beaches. View Full Details>>
Whitby to Staithes
11 miles (17.8 km)
Follow the Cleveland Way from Whitby to Staithes on this walk along the North Yorkshire Coast. The walk is just over 11 miles with spectacular coastal scenery, cliff top views, pretty beaches and lovely fishing villages to see on the way.
Starting at the striking ruins of Whitby Abbey the walk heads north west to Sandsend. You'll pass along the lovely beaches at Whitby Sands, Upgang Beach and Sandsend Beach. Here you can take a slight detour away from the coast by heading into Mulgrave Woods. View Full Details>>
Wykeham Forest
4 miles (6 km)
This large forest in the North York Moors has miles of walking trails and a mountain bike trail. View Full Details>>