Dartmoor Walks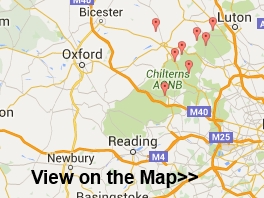 This wonderful National Park in south Devon is a haven for walkers with miles waymarked trails. There's fascinating geology, a variety of wildlife and a number of granite tors there's so much to see.
Popular Dartmoor circular walks include the wonderful climb to High Willhays, the highest point in the national park. Also of note is the Two Bridges Walk and the famous Haytor Rocks which are one of the most popular areas of the park.
Easy walks on Dartmoor include the pretty lakeside routes at Kennick Reservoir, Trenchford Reservoir and Tottiford Reservoir. There's also the towpath of the Tavistock Canal and the lovely Becky Falls to enjoy.
Use the links to view full route information including elevation profiles, interactive maps and GPS downloads.
You can also view an overview map of all the routes in the using the Dartmoor Walk Map>>
Route Name
Distance
Description
Abbot's Way
22 miles (35 km)
Travel from Buckfast Abbey to Tavistock Abbey on this long distance trail through the Dartmoor National Park. The trail runs for just over 20 miles, connecting these two historic abbeys and exposing you to some beautiful moorland scenery. Along the way there's a series of rocky tors, pretty rivers and interesting villages. The route climbs to a height of over 1660 feet so there are also great views across the National Park from the high points.
The walk starts at the wonderful Buckfast Abbey, just north of Buckfastleigh. You could reach the abbey by catching the heritage South Devon Railway to nearby Buckfastleigh and walking from there.
The trail then heads west, through Hockmoor, Lambs Down and Deans Moor before coming to the lovely Avon Dam Reservoir. The trail passes along the northern edge of the reservoir and then along the River Avon on a nice waterside section.
The trail then climbs past Stinger's Hill and Erme Pits Hill before coming to Plym Ford where you will find the remains of the old Wheel Katherine mine.
The next stage takes you past South Hessary Tor to the village of Princetown. It's the highest settlement on the moor, and one of the highest in the United Kingdom. The village is a good place to stop for refreshments with a good selection of pubs and cafes.
After leaving Princetown you head past North Hessary Tor before coming to Merrivale where there's Bronze Age megalithic monuments to the south and a former granite quarry.
The final section takes you across Whitchurch Common and Moortown before crossing the River Tavy and finishing at Tavistock Abbey. The abbey dates from the 10th century with ruins including the refectory, two gateways and a porch.
To extend your walk you can pick up the Tavistock Canal or the long distance West Devon Way. View Full Details>>
Ashburton
3 miles (5 km)
This walk in Ashburton takes you along the River Ashburn to some of the local woods to the north of the small town. There's a nice riverside footpath along the slender river, with lovely views of the surrounding Devon countryside.
The walk starts in the town centre where you can pick up the Dartmoor Way long distance trail. Follow it north and it will take you along the river, passing Woodencliff Wood on the way. You can then return on the same paths.
Back in the town there are a number of nice pubs where you can enjoy refreshments. Also take time to visit the noteworthy church of St Andrew which is a fine building of the 15th century with a tall tower and two aisles. View Full Details>>
Avon Dam
5 miles (8 km)
This walk takes you from Shipley Bridge to the Avon Dam reservoir along the River Avon. The walk begins at the car park at Shipley Bridge about 2 miles south of the reservoir. You then pick up a well surfaced trail along the river to the Dam before continuing around the northern side of the reservoir. The walk passes Brent Moor, Dockwell Ridge, Gripper's Hill and Dean Moor. It's a lovely riverside walk with weirs, brooks and great views of the surrounding Dartmoor countryside.
The Two Moors Way runs past the northern end of the reservoir so you could pick this up to continue your walk. View Full Details>>
Becky Falls
6 miles (10 km)
This is a circular walk in the Dartmoor's Bovey Valley visiting the beautiful Becky Falls and other local landmarks, beauty spots and villages. The falls are one of Dartmoor's premier beauty spots. It's a great area for walkers with 4 colour coded trails taking you through woodland to the Main Falls and the Lower Falls.
The walk begins in the village of Manaton which is about a mile from the falls. You can park in the village and pick up a footpath through woodland to the falls. The walk then continues through woodland towards the nearby village of Lustleigh. It's worth having a stroll around Lustleigh as it's one of the most picturesque villages in England. You'll see delightful thatched cottages, a 13th-century church, the lovely Primrose Tea Rooms, a cricket field, a communal apple orchard and a splendid village pub.
From Lustleigh you head back into the woodland towards Lustleigh Cleave, passing Sharpitor, Raven's Tor and Hunter's Tor. The Cleave (or 'cliff') is a great place for walkers with lots of footpaths and interesting flora and fauna. Look out for wildlife including deer, butterflies and the dipper bird by the river. In the spring you can also see lots of bluebells and foxgloves.
After passing the Cleave you then cross the River Bovey at Foxworthy Bridge before passing Manaton Rocks and returning to Manaton. View Full Details>>
Bellever Forest
5 miles (8 km)
Enjoy a cycle or walk around this lovely forest in the Dartmoor National Park. The circular route starts in the pretty hamlet of Bellever and passes Laughter Hole Farm, Laughter Tor, Bellever Tor and a number of interesting stone cairn circles. It's a delightful and peaceful area with lots of different walking trails to choose from. Cyclists are welcome but please keep to the stone roads. The East Dart River also runs through the forest so you can enjoy a waterside stroll and a picnic. Look out for Dartmoor Ponies as they graze the forest. View Full Details>>
Belstone
9 miles (14 km)
This pretty Devon village is located in a lovely spot on Dartmoor. There's nice walks along the River Taw and some fine hill climbs to the surrounding tors. The village itself is also very pretty with a village green, thatched cottages, the old stocks, a holy well and a splendid pub. View Full Details>>
Bovey Tracey
11 miles (17.5 km)
The town of Bovey Tracey sits in a fine walking location on the edge of the Dartmoor National Park. There's some excellent local trails through the Bovey Valley, acres of local woodland and popular hill climbs to ancient forts. The town itself is also worth exploring with a Grade I listed 14th century church and the House of Marbles, a visitor attraction on the site of the historic pottery. View Full Details>>
Brent Tor
1 miles (1 km)
Enjoy a short climb to this distinctive Dartmoor Hill and visit the historic hill top Church of St Michael, the parish church of the village of Brentor, which lies below the Tor.
You can start the walk from the Church car park just to the west of the hill. From here you can pick up footpaths taking you up to the hill summit and the church. It's a short climb, taking place on a grassy path with some stone steps as you approach the summit. From the hill top there are wonderful views across the surrounding countryside of Devon. The Church of St Michel de Rupe (Saint Michael of the Rock') atop the Tor dates to the 13th century. The ancient church is still used on Christmas Day, Easter Day and for Evensong during the summer. View Full Details>>
Buckland Abbey
3 miles (5 km)
Explore the gardens and wider estate surrounding this 700 year old house in Dartmoor near Plymouth. View Full Details>>
Burrator Reservoir
4 miles (6.5 km)
This circular walk explores the area surrounding this attractive reservoir in Dartmoor. It's a place well worth exploring on foot or by bike. As well as waterside paths along the reservoir there are miles of lovely woodland trails, brooks, streams and waterfalls in the surrounding area. You'll also pass a number of rugged Dartmoor Tors and the River Meavy at the western end of the reservoir.
This route starts at the Nosworthy Bridge car park at the eastern end of the reservoir and heads to the dam along the trail at the southern side of the water. You'll pass mixed woodland and Sheeps Tor - one of Dartmoor's most imposing tors. The route then passes through the mixed woodland on the northern side of the reservoir, passing Peek Hill, Leather Tor and Sharpitor. The final section takes you into Norsworthy Woods to Leather Tor Bridge and then back to Nosworthy Bridge.  Look out for Dartmoor ponies on your way through this lovely area.
The Devonport Leat runs into the reservoir and makes for a nice extension to the route. The leat was constructed in the 1790s to carry fresh drinking water from the high ground of Dartmoor to the expanding dockyards at Plymouth Dock. Footpaths will take you through woodland north of the reservoir to the aqueduct of the River Meavy on Walkhampton Common.
If you enjoy this route then you could head to the nearby Plymbridge Woods for a great trail running along a disused railtrack.
You can also enjoy great views back down to the water on the climb to Sheepstor. The walk to the summit starts from the same car park, taking you up to Yellowmead Down on the eastern side of the reservoir.
Burrator Reservoir is located near to Yelverton and Tavistock. View Full Details>>
Cadover Bridge to Dewerstone Rocks
3 miles (5.5 km)
This varied walk in Dartmoor explores the attractive woodland, rivers and crags around Cadover Bridge and Dewerstone.
The walk starts from the Cadover Bridge car park and takes you along a lovely section of the River Plym to North Wood with its mixed silver birch and oak. You continue through the woodland to Shaugh Bridge where you cross the Plym to begin the return leg on the northern side of the river. This section takes you through Dewerstone Wood and past the Dewerstone Rocks which are a popular spot for climbers. The route then passes Cadworthy Wood and Cadworthy Farm before returning to the car park.
The walk can be extended by continuing along the Plym at Shaugh Bridge through the beautiful Bickleigh Vale. You could also try the Plymbridge Woods Cyle and Walking trail. This follows the trackbed of a disused railway line through oak woodland, with the River Plym by your side for part of the way.
The Dewerstone woods are located close to the village of Shaugh Prior. View Full Details>>
Cann Woods
3 miles (5 km)
These woods on the outskirts of Plymouth have miles of good cycling and walking trails. For mountain bikers there's some good downhill trails and nice wide tracks for leisure riding. Features include twists, turns, jumps and some berms built up by local riders. See the video below for an idea of the sort of tracks you will find on the site.
There's also a myriad of footpaths on which walkers can explore the 230 hectare (568 acre) site. Look out for pretty bluebells in the spring and a variety of wildlife including deer and various woodland birds.
To extend your exercise head to the western end of the site and pick up the Plymbridge Woods Family Cycle Trail. The shared cycling and walking trail runs alongs the trackbed of a disused railway line with views of the River Plym.
The West Devon Way long distance trail also runs past the woods. Pick up the trail and head north to visit the Bickleigh Vale and the village of Yelverton. Here you can enjoy a stroll around Yelverton Garden House or pick up the cycle trails around Burrator Reservoir. View Full Details>>
Canonteign Falls
2 miles (2.5 km)
This country park in Dartmoor consists of woodland trails, beautiful lakes and the stunning Canonteign Falls. View Full Details>>
Castle Drogo
4 miles (6 km)
Explore the delightful gardens and wider estate surrounding this country house in Drewsteignton, Devon. This is one of the classic circular walks in Dartmoor taking you from Castle Drogo to Fingle Bridge along the wonderful Hunters Path. There are fabulous views down the Teign gorge and across Dartmoor on this elevated path. At Fingle Bridge you cross a 16th/17th century packhorse bridge and pick up the River Teign Walk following a splendid waterside path through oak woodland. Lots of little beaches give you the opportunity for a waterside picnic or a little paddle. It's great for wildlife too- look out for salmon and brown trout jumping up the weirs when the river is in spate (high water).  Kingfishers and woodpeckers are other visitors to this beautiful area.
Other features on the walk include Hunter's Tor, Sharp Tor, Piddledown Common and Drewston Woods. The area is managed by the National Trust and the route makes use of the Dartmoor Way so the footpaths are generally good. View Full Details>>
Chagford
2 miles (3.2 km)
The Dartmoor town of Chagford is in a great position with several waymarked trails passing through the area. There's also riverside paths along the River Teign and several local hill climbs to try.
This short walk to the south of the town, crosses Padley Common and Meldon Common before climbing Meldon Hill for splendid views over the area. The hill is covered with a number of different footpaths on which you can explore the summit. From all sides there are great views and the opportunity of seeing horses wandering across the common.
After your walk enjoy a stroll through the delightful town. There's lots of arts and crafts galleries, several beautifully preserved 16th century buildings and nice pubs for refreshments after your exercise.
Another great walk from Chagford is the hike to Castle Drogo, Fingle Bridge and Fingle Woods. They're all located just a few miles north east of the town and can be reached by following the Dartmoor Way along the river.
The Two Moors Way also passes through the area. You can pick it up and head west to Teigncombe and the pretty Fernworthy Reservoir. It then crosses Chagford Common before climbing to Water Hill where there are more great views to enjoy from the elevated position. View Full Details>>
Chudleigh
4 miles (5.7 km)
This Devon based town is located in a good spot close to the Dartmoor National Park and the River Teign Valley. View Full Details>>
Dartmeet
2 miles (3 km)
This circular walk visits the popular tourist spot of Dartmeet in the Dartmoor National Park. It's a lovely scenic area where the tributaries of the East Dart and West Dart meet. Highlights include a set of stepping stones and a picturesque clapper bridge which dates from the medieval period. There's also nice easy riverside paths along the river and a more challenging climb to the nearby Yar Tor to try from here.
Start the walk from the Badger's Holt car park, next to the Dartmeet Bridge. From here you can follow footpaths north along the river before turning north east. The route then climbs to Yar Tor which stands at a height of 416 metres (1364 feet), providing fabulous views over the surrounding area.
After taking in the views the route descends to a country lane where you pick up the Dartmoor Way long distance trail which runs through the area. Follow the trail west and it leads across Yar Tor Down to the car park. View Full Details>>
Dartmoor Ramble
50 miles (80 km)
A wonderful circular walk around the fascinating Dartmoor National Park with plenty of lovely riverside walking and some challenging climbs.
The walk starts near the car park at Bellever and first follows the East Dart River through Postbridge and on to Sittaford Tor where you will pass the historical Grey Wethers Stone Circle. Challenging climbs on Whitehorse Hill and Hangingstone Hill follow, offering fabulous views of Dartmoor and the surrounding areas.
The walk continues past Oke Tor to the town of Okehampton where you will pass the ruins of the 11th century Okehampton Castle. You then join the East Okemont River and the River Taw for two pleasant waterside stretches which lead you to the little village of Sticklepath. From here you head south towards Teigncombe where you join the River Teign for another riverside section which passes Chagford and the Wooton Castle Iron Age Hill fort before reaching the delightful Meadhaydown Wood Nature Reserve. View Full Details>>
Dartmoor Way
86 miles (138 km)
This epic long distance circular walk takes you on a tour of the wonderful Dartmoor National Park. On the circular route you will pass Okehampton, Chagford, Moretonhampstead, Buckfastleigh, Princetown, Foggintor Quarry and Tavistock as you make your way around this circular route. The scenery is varied with wild upland, valleys, and waterfalls among the features of the park.
Route highlights include lovely waterside sections along the River Bovey near Bovey Tracey and then along the River Teign approaching Chagford. The fine castle at Okehampton, the National Trust owned Castle Drogo, the waterfalls and woodland at Becky Falls, the picturesque villages of Lustleigh and Sticklepath, and the splendid Lydford Gorge with its waterfall and water pools are other attractions on this interesting and varied walk. View Full Details>>
Devonport Leat
5 miles (8.2 km)
This nice waterside walk visits Devonport Leat on Dartmoor. The route runs from near Burrator Reservoir to the aqueduct over the River Meavy just to the north. The leat was constructed in the 1790s to carry fresh drinking water from the high ground of Dartmoor to the expanding dockyards at Plymouth Dock. You can can now follow nice footpaths along the water in the Princetown area of Dartmoor.
Start the walk from the car park at Lowery Cross, just to the west of the reservoir. From here you head north east along the leat, passing through the woodland just north of Burrator. Eventually you will come to the River Meavy Aqueduct on Walkhampton Common. This walk returns on the same paths but you could extend your outing by following the path along the eastern side of Burrator Reservoir. Here you can also enjoy a climb up to Sheepstor for fine views over the area.
You can visit the other end of the leat around Wistman's Wood where it begins. There's a footpaths running along the least just to the west of the wood. You can follow it up to Beardown Tors to create a circular walk starting from the car park at Two Bridges. View Full Details>>
Erme Plym Trail
17 miles (27 km)
Follow the Erme - Plym trail from Ivybridge to Laira Bridge on the outskirts of Plymouth on this pleasant walk through Devon. The route runs for about 17 miles on fairly flat paths with fine views over the Dartmoor National Park. View Full Details>>
Fernworthy Reservoir
4 miles (6 km)
This walk takes you around the lovely Fernworthy Reservoir and into Fernworthy Forest in Dartmoor. There's a nice waterside path to take you around the reservoir with the option of extending your walk into the adjacent Fernworthy Forest, where you will find miles of delightful woodland trails. It's a really pretty area with a variety of birdlife to look out for on the tranquil waters of the reservoir. You may also see some Dartmoor ponies cooling off in the summer! The area has good facilities with toilets, a catering van and parking on the south side of the reservoir.
This walk starts at the car park and takes you along the reservoir and into Fernworthy Forest. You'll also visit the Fernworthy Stone Circle where you will find a Bronze Age circle of 27 granite slabs standing in a clearing on a plateau of land. There are splendid views of Thornworthy Tor and the South Teign River at the eastern end of the reservoir. View Full Details>>
Fingle Bridge and Woods
4 miles (6 km)
Explore the delightful woods around Fingle Bridge and visit the Iron Age Hill Fort of Wooston Castle on this woodland walk in Dartmoor. The area is actually made up of a series of woods including Charles Wood, Hore Wood, Butterdon Ball Wood and Houndsmoor Wood. It covers over 400 acres with waymarked trails and lots of wildlife to look out for. From the high points there are wonderful views over Dartmoor and the option of continuing your walk through the Teign Gorge towards Castle Drogo.
This circular walk starts at the Fingle Bridge car park and takes you along the River Teign which runs through the northern part of the woods. It's a lovely riverside path with the peaceful river surrounded by pretty bluebells and attractive woodland. The path then climbs to Wooston Castle which overlooks the Teign Valley. You then descend the hill fort and return to the car park on other trails in the southern section of the woods. View Full Details>>
Fingle Bridge to Clifford and Steps Bridge Walk
5 miles (8 km)
A woodland walk along the River Teign from Fingle Bridge to Steps Bridge via Clifford Bridge. Along the way you'll pass through Fingle Woods and the Dunsford Nature Reserve where there are many different types of butterfly to look out for in the summer months.
Start the walk from the Fingle Bridge car park next to the 17th-century stone arch bridge. The trail heads east along the river, passing the Iron Age Hillfort of Woolston Castle.
You soon come to Clifford Bridge where you can cross the river and follow paths through Dunsford Nature Reserve. It's a lovely area with oak woodland glades and bluebells and daffodils in the spring months. Look out for wildlife including butterflies and fallow deer in this area.
At the end of the reserve you'll find the route end at Steps Bridge.
You can return the same way or cross the river and follow alternative trails through Cod Wood. View Full Details>>
Foggintor Quarry
6 miles (9 km)
This circular walk visits the Foggintor Quarries near Princetown on Dartmoor. The route also climbs to the nearby King's Tor for fine views over the area. View Full Details>>
Granite Way
11 miles (18 km)
This lovely, largely off road cycle route runs from Okehampton to Lydford Gorge through the Dartmoor National Park. It runs for about 11 miles along a disused railway path and forms part of National Cycle Network Number 27 but is suitable for both cyclists and walkers.
The route begins in Okehampton and takes you towards Meldon where you will pass the impressive Meldon Viaduct and a delightful bluebell wood. View Full Details>>
Grenofen Bridge to Double Waters
3 miles (5 km)
This lovely riverside walk in Dartmoor takes you from Grenofen Bridge to Double Waters where the River Walkham joins the River Tavy. You'll pass through the pretty Walkham Valley with attractive woodland and the rushing rapids and quiet pools of the river.
The walk starts from the car park at Grenofen Bridge and follows the River Walkham through woodland to the point where the two rivers meet. It's a lovely spot with the rushing water surrounded by peaceful woodland. The walk returns to the car park along the West Devon Way and woodland trails through Sticklepath Wood.
You can reach Grenofen bridge by walking or cycling from nearby Tavistock. If you are on foot then you can follow the West Devon Way from the town. View Full Details>>
Grimspound
4 miles (6 km)
This circular walk on Dartmoor, visits the fascinating Bronze Age Settlement of Grimspound. The route runs for just under 4 miles, reaching a height of over 1600ft from the high points. As such, there are wonderful views over the national park for the duration of the walk.
Start the walk from the car park at Bennett's Cross, just to the west of the site and near to the village of Postbridge. From here you can pick up the Two Moors Way waymarked footpath and follow it east, passing Birch Tor on the way. The route then passes over Hookney Tor before coming to Grimspound. The site consists of a set of 24 hut circles surrounded by a low stone wall. It was first settled in about 1300 BC. The area is very photogenic with ruined huts and surviving stone entrances, backed by some beautiful Dartmoor scenery.
After exploring the site and taking in the views, the route then heads west to Heathland Warren Farm and the Birch Tor & Vitifer Tin Mine. The old mine has an interesting history having been in use between the mid–18th century and 1925. You can now see the ruins of the mine with a pretty stream also running through this area.
After leaving the mine the route bends round to the north to return you to the car park at Bennett's Cross. View Full Details>>
Haytor
6 miles (9.5 km)
This circular walk visits one of the most popular areas of Dartmoor at Haytor Rocks. View Full Details>>
Hembury Woods
2 miles (2.6 km)
This circular walk explores Hembury Castle Hill Fort and Hembury Woods in Buckfastleigh, Devon. There's miles of shady trails with waterside paths along the Holy Brook and the River Dart, which runs through the eastern side of the wood.
There's parking areas along the country lane which runs through the woods, including one just to the west of Hembury Castle. From here you can pick up paths leading up to the Iron Age Hillfort before descending into the surrounding woodland. Head east and you can pick up a nice trail running along the River Dart, before heading along the Holy Brook to return to the car park.
The site is located on the edge of the Dartmoor National Park with the Dartmoor Way passing along the southern edge of the woods. If you prefer you could start the walk from Buckfasltleigh and follow the trail to the site. To extend your exercise follow the waymarked path north west to go deeper into the National Park.
Just to the north of the woods you will find River Dart Country Park where there's 90 acres, of lakes, parkland, woodland trails and another nice waterside footpath along the River Dart.
Just to the south east is the delightful Buckfast Abbey where there's a series of well laid paths through lovely gardens surrounding the abbey.
Venford Reservoir is also nearby. It has a nice easy trail to follow around the water. View Full Details>>
High Willhays
6 miles (9 km)
Climb to the highest point on Dartmoor on this splendid circular walk in the Dartmoor National Park. The walk starts at the car park at Meldon Reservoir and takes you to the 621 metres (2,039 ft) summit via Longstone Hill and Black Tor.
You start with a pleasant waterside section along the shores of the pretty Meldon Reservoir. It has a spectacular dam with wonderful views over the West Okement valley. You then leave the reservoir climbing Longstone Hill towards Black Tor with its strking Logan Stone and great views over Walkhampton Common. The route then heads to the summit of High Willhays where there are fabulous views over Dartmoor and Devon. From the summit you descend to the impressive Yes Tor. It is the second highest peak on Dartmoor just two metres below High Willlhays.
The final section descends over Okehampton Common to the reservoir and the finish point. It's a challenging walk but on generally good paths and wonderful views as the reward. Also look out for Dartmoor Ponies as you go.
If you'd like to continue your walk you could follow the footpath around Meldon Reservoir or try the climb to Yes Tor which starts from the same car park. There's also the Dartmoor Way and Granite Way which also run past the reservoir.
You could start the walk from the nearby town of Okehampton by following the Granite Way to the reservoir. View Full Details>>
Holne Woods
5 miles (8.8 km)
This circular walk visits Devon's Holne Woods, near the village of Holne on the southeastern slopes of Dartmoor. View Full Details>>
Hound Tor
5 miles (8.5 km)
Hound Tor is considered one of the best view points in the Dartmoor National Park. It's a lovely walk to the 414 m (1,358 ft) summit with the landscape thought to have inspired 'The Hound of the Baskervilles'.
The walk starts from the Haytor Vale visitor centre where parking is available. You then head to Haytor Rocks which is one of the most popular natural beauty spots in Dartmoor National Park. From here there are excellent views of the coastline, the Teign Estuary and across Dartmoor. The route then picks up the Haytor Granite Tramway to take you to Holwell Tor and then onto Hound Tor, crossing the pretty Beck Brook on the way. Near the summit you will pass the fascinating remains of a deserted medieval village. It includes several buildings dating from the 13th century including longhouses, smaller houses and barns.
From the summit of Hound Tor you descend to Smallacombe Rocks and cross Haytor Down before returning to Haytor Vale. View Full Details>>
Ivybridge
6 miles (9.5 km)
The town of Ivybridge is in a splendid spot for exploring the Dartmoor National Park on foot. Two popular, waymarked trails start in the town making it easy to explore the surrounding area. The Two Moors Way is an epic 90 mile trail which runs all the way to Lynmouth on the coast. The Erme Plym Trail also begins in Ivybridge and will take you to Plymouth along two lovely rivers. In fact the early history of the town is marked by its status as an important crossing-point over the River Erme on the Exeter-to-Plymouth route. In the 16th century several mills were built using the River Erme's power.
This river walk from the town uses a section of the Erme Plym Trail to take you to the nearby village of Ermington. It's about a 3 mile walk to the village so 6 miles there and back. The route uses a fairly flat waymarked trail with nice views of the surrounding countryside. On the way you will pass Lower Keaton and Thornham before coming into Ermington. Here you can enjoy refreshments at the Crooked Spire Pub at the half way point of the walk. The pub is named after the well known local church with its unusual crooked spire. View Full Details>>
Kennick Reservoir
3 miles (5.5 km)
This walk visits Kennick Reservoir and its surrounding woodlands, in the Dartmoor National Park.
You can start the walk from the car park at the southern end of the water. Trails then head east along reservoir before heading into the Clampitt Plantation. Woodland trails then take you to the northern end of the water, where there are more nice waterside trails. It's a very pretty and peaceful area with the still waters of the reservoir surrounded by attractive pine woodland. View Full Details>>
Lustleigh Cleave
5 miles (8.2 km)
The village of Lustleigh is in a nice position for exploring a lovely part of the Dartmoor National Park. This circular walk takes you to Lustleigh Cleave, a 'cliff' or 'cleft', to the east of the village. It's a great place for walkers with many footpaths leading to fields, meadows, woods and riverside trails along the River Bovey.
The Cleave is also teeming with interesting flora and fauna. Look out for widlife including deer, butterflies and the dipper bird by the river. In the spring you can also see lots of bluebells and foxgloves.
The walk starts in the centre of the village and follows country lanes south west to Pethybridge. Around here you can pick up woodland trails heading north west to Lustleigh Cleave, passing Sharpitor on the way. The walk bends round past Horsham Cleave and picks up woodland trails in Pullabrook Woods. Here you follow a nice waterside path along the River Bovey into Houndtor Wood. You then head through Hisley Wood before returning to the Lustleigh.
The village is also a great place for a stroll with delightful thatched cottages, the lovely Primrose Tea Rooms, a cricket field, a communal apple orchard and a splendid village pub for refreshments after your walk. Also take time to visit the 13th century church where you can see the ancient Datuidoc's Stone which dates from the 6th century. View Full Details>>
Lych Way
11 miles (18 km)
Follow in the footsteps of medieval church goers on this ancient path on Dartmoor Forest. The path was used by people travelling from their farms on the moor to the church in Lydford. It's also known as the 'Way of the Dead' as people would carry their dead to the graveyard for burials as well. The path runs for nearly 12 miles and climbs to a height of over 1500 feet so it is a challenging walk. You are rewarded with splendid views across Dartmoor for much of the way.
You can start the walk from the car park at Bellever and then head west across Bellever Forest. The path leaves the woods and then climbs to Longaford Tor passing the eery Wistman's Wood on the way.
You continue west, passing Beardown Tors and Cocks Hill before coming to Higher Willsworthy and Willsworthy Bridge.
The final section takes you past Willsworthy Camp into Lydford where you can explore the wonderful Lydford Gorge. View Full Details>>
Lydford Gorge
2 miles (3 km)
Lydford Gorge is a splendid place to visit for a short circular walk through dramatic surroundings. It is located in the Dartmoor National Park near the town of Lydford and is notable as the deepest gorge in the South West of England. The footpaths take you through the wooded glade to the fantastic 100-foot-high (30-metre) 'White Lady Waterfall'. In wet weather the falls are a spectacular sight being the highest waterfall in the south west. You will also visit a series of noisy whirlpools known as the 'Devil's Cauldron' where the water seems to be boiling. Another highlight are the Tunnel Falls - a series of potholes formed by the River Lyd eroding the rock away.
Start the walk from the National Trust car park next to the Devil's Cauldron. You can then follow the woodland trails south along the river before crossing to the other side and turning it into a circular walk by following the western paths. The route runs for just under 2 miles on an undulating path. Look out for flora including pretty wood anenome and bluebells which cover the steep slopes of the gorge during the spring months. View Full Details>>
Mardon Down
5 miles (8 km)
Climb to Mardon Down on Dartmoor and enjoy wonderful far reaching views over the surrounding area. The hill is also home to a fascinating set of ancient stone circles and covered with lots of interesting plants and flowers. It's a really pretty spot and well worth the challenging climb.
The walk starts in the village of Moretonhmapstead about 1.5 miles south west of the hill. You then follow footpaths towards Yarningdale before crossing the down. You'll pass a cairn circle before coming to Mardon Down stone circle which is the biggest on Dartmoor. The walk climbs to well over 1000 ft so it is a fairly challenging ascent. You are rewarded with wonderful views towards the Devon coast, Hay Tor, Hound Tor and Exmoor. It's great for wildlife too with birds such as stonechats, skylarks and cuckoos to look out for. You might also see Dartmoor ponies and rabbits as you make your way across the hill.
You can continue across the down towards Cod Wood, Dunsford Nature Reserve and Meadhaydown Nature Reserve. These are all just a mile or so north east of Mardon Down.
Both the Dartmoor Way and the Dartmoor Ramble pass Moretonhampstead so it is easy to extend your walking in the area. View Full Details>>
Meldon Reservoir
2 miles (3.5 km)
Enjoy a waterside walk around this lovely reservoir on Dartmoor. The reservoir is surrounded by steep sided banks covered with trees and gorse bushes. There is also a spectacular dam with wonderful views over the West Okement valley. Parking is available at the eastern end of the reservoir but you could walk or cycle to the dam from nearby Okehampton using the Granite Way or the Dartmoor Way. It's a lovely two mile walk from the centre of Okehampton.
Just to the north of the reservoir you will find the impressive Meldon Viaduct. View Full Details>>
Meldon Viaduct
2 miles (3 km)
This short walk visits Meldon Viaduct in the Dartmoor National Park. You'll pass through the lovely West Okement River Valley, enjoying views of Meldon Reservoir, Meldon Quarry and the remains of old lime kilns on the way.
Start the walk from the car park at the northern end of Meldon Reservoir. From here you can follow footpaths north to the viaduct, passing Meldon Pool on the way. Here you can pick up a section of the Granite Way, a shared cycling and walking trail which crosses the viaduct. The structure was opened in 1874 and carried the London and South Western Railway (LSWR) across the West Okement River. It was constructed from wrought iron and cast iron and is now a Scheduled Monument.
After passing the viaduct you continue north along the river into a woodland area. Here you can cross the river and return on footpaths on the other side. The final section crosses the wonderful Meldon Dam where there are great views over the reservoir and the surrounding river valley. View Full Details>>
Moretonhampstead
10 miles (16.5 km)
This small Devon town is often described as the gateway to the Dartmoor National Park making it a fine place to start a walk. The market town also houses a number of historic buildings including the old Alms Houses and the Parish Church of St Andrew, which dates back to the 15th century. View Full Details>>
Newton Abbot
8 miles (12.9 km)
This attractive market town has a number of good options for walkers. To the east there are waymarked trails to follow along the River Teign to the beautiful estuary at Shaldon and Teignmouth. To the south there are nice trails to follow around Decoy Country Park, while to the west there are more riverside paths. A few miles to the north there's a series of nice footpaths too follow across Ideford Common.
This walk takes you north of the town where there are waterside trails along the Stover Canal, leading you to the lovely Stover Country Park. This sits on the edge of the Dartmoor National Park where there are hundreds of miles of footpaths for walkers to try. The route runs for about 8 mile and includes splendid views of the River Teign and the surrounding Devon countryside.
The walk starts just to the north of the train station where you can pick up the Templer Way long distance trail. The waymarked footpath takes you along the canal to Teigngrace where you turn east to meet the River Teign at Preston. A short riverside section heads west to Ventiford where you follow the Ventiford Brook in Stover Country Park. It's a lovely spot with a series of nice trails to follow through 114 acres of woodland, heathland, grassland and lakes.
Head around the lake and you can follow different trails back to Teigngrace, via Stover School. You can then pick up the canal again to take you back into Newton Abbot. View Full Details>>
North Bovey
1 miles (1.6 km)
This attractive Devon based village is located on the south-eastern side of the Dartmoor National Park, just south of Moretonhampstead. View Full Details>>
Okehampton
9 miles (13.7 km)
This Devon based town sits in a fine location for walkers on the northern edge of the Dartmoor National Park. View Full Details>>
Okehampton to Princetown
29 miles (47 km)
This walk follows a popular section of the Dartmoor Way from Okehampton to Princetown. The route runs for just under 30 miles with some fine Dartmoor scenery and a series of moderate climbs along the way. There's also a number of interesting towns and villages, some woodland sections, riverside paths and a visit to one of the highlights of the area at Lydford Gorge.
Starting in Okehampton the route runs south west towards Sourton, passing Meldon Reservoir on the way. You continue south toward Lydford where you will pass the wonderful Lydford Gorge. It is the deepest gorge in the South West of England and contains a series of lovely waterfalls and interesting geological features. View Full Details>>
Peter Tavy
4 miles (6.6 km)
This Dartmoor village is located just to the north of Tavistock on the River Tavy. View Full Details>>
Plym Valley Trail
7 miles (12 km)
This shared cycling and walking trail follows the old Plym Valley railway from Clearbrook to Saltram Park. The trail runs for a distance of about 7 miles along a fairly flat, traffic free path. Along the way there's nice views of the River Plym and the countryside of Bickleigh Vale.
This route starts at the northern end of the trail at Clearbrook where parking is available. You then head south towards Bickleigh and Plymbridge Woods. The attractive woods have a nice family cycle trail with a series of viaducts, a disused railway station and pretty bridges over the river. The area also includes Cann Woods where there's some good mountain bike trails and miles of woodland trails. In this area there's also the Cann Viaduct where you can look out for the Peregrine Falcons from the elevated spot.
The route continues past Leigham and Marsh Mills station to the finish point at the National Trust's Saltram Park. In the park National Cycle Route 27 runs along a splendid traffic free trail through Saltram Wood and along the River Plym. There's also lots of walking trails to explore 500 acres of woodland, farmland, beaches, saltmarshes, meadows and river estuary. You can extend the route by continuing south and then west to visit the city of Plymouth. View Full Details>>
Plymbridge Woods
4 miles (6 km)
This is the delightful Plymbridge Woods family cycle trail. It runs alongs the trackbed of a disused railway line through oak woodland, with the River Plym by your side for part of the ride. It's largely flat and uses a well surfaced track so it's a nice safe ride for children or for anyone looking for an easy introduction to cycling. You'll pass a series of viaducts, a disused railway station and pretty bridges over the river. There's also an abundance of wildlife to look out for including butterflies, foxes and deer. Birdlife includes dipper, grey wagtail, little grebe, grebe, heron and kingfisher. From the Cann Viaduct you may also see peregrine falcons breeding in the summer months.
The route starts at the National Trust car park at Plymbridge Woods and follows the Great Western Railway track north passing Cann Wood and Bickleigh Vale before finishing at Dewerstone Woods. It's a lovely trail which is suitable for cyclists and walkers.
To continue your exercise you can head east from the river and explore Cann Woods. There's some good mountain bike trails and miles of footpaths to be found here.
Another good option is to head to the nearby Burrator Reservoir which has miles of footpaths and cycleways to enjoy. Also nearby is the Cadover Bridge to Dewerstone Rocks walk which also runs along the River Plym.
If you head south you can visit Saltram Park where there is a great cycle trail along the River Plym estuary. The Plym Valley Trail will take you there if you head south or to Clearbrook if you head north. View Full Details>>
Postbridge Circular Walk
5 miles (8 km)
This nice circular walk takes you to some of the highlights around the village of Postbridge in the Dartmoor National Park. The route includes some moderate climbs with wonderful views over the East Dart Valley from the high points. There's also lovely waterside sections beside the East Dart River with some pretty waterfalls to see along the way.
Start the walk from the car park and information centre next to the two famous old bridges. The picturesque clapper bridge was built in the 13th century to enable pack horses to cross the river, carrying tin to the stannary town of Tavistock. From the bridge you head north to Hartland Tor along the East Dart River, one of two main tributaries of the River Dart. After about 2 miles the river bends round to the west, with the pathway taking you along some lovely waterfalls.
The route then turns south to take you across some pretty moorland scenery on Broad Down. You'll pass Braddon Lake and an ancient settlement on Chittaford Down before returning to the car park. View Full Details>>
Princetown
13 miles (21.5 km)
The village of Princetown is a great base for exploring the Dartmoor National Park. It's notable as the highest settlement on the moor, and one of the highest in the United Kingdom. Two significant long distance trails run through the village and there is also the popular Two Bridges just to the north east.
This long circular walk makes use of the Abbot's Way and the Dartmoor Way to explore the countryside to the west of the village. You'll visit the interesting bronze age settlement of Merrivale and enjoy a long section along the old Yelverton to Princetown railway. The route runs for about 13 miles with some decent climbs so a good level of fitness is required. From the high points there are wonderful views over the national park and the village.
The walk starts in the village where there is a good sized car park at the National Park Visitor Centre. Here you'll find an all-weather centre and activity hub, with interactive displays, films, inspiring exhibitions and a children's discovery area. From here you can pick up the Abbot's Way and climb north west up to the Television Station on North Hessary Tor. The hill stands at a height of 517 metres and includes the North Hessary Tor transmitting station - an FM radio and television transmitter which uses a 196 metres (643 ft) high guyed mast.
The route continues to Rundlestone where you turn west to Merrivale. The hamlet is best known for the nearby series of Bronze Age megalithic monuments to the south and a former granite quarry. It's an interesting area and worth exploring for a while before you continue along the path. You can see burial chambers, stone rows and a Menhir (Standing stone) on the fascinating site. There's also a cafe where you can stop for refreshments.
The route continues south west across Whitchurch Common, passing Moortown, Pew Tor and Feather Tor on the way. At Warren's Cross you pick up the Dartmoor Way and head east toward Sampford Spiney. The little hamlet includes the noteworthy church of St Mary which is Grade I listed and dates from the medieval period.
You continue east through Dittisham Woods towards Ingra Tor. Here you pick up the trackbed of the former Yelverton to Princetown railway which was the highest railway line in England before it closed in 1956. It passes some interesting old bridges and King's Tor before returning to Princetown. Here you can enjoy refreshments at one of the nice pubs. View Full Details>>
Ridge and Valley Walk
12 miles (19 km)
Follow the valley of the River Dart on this lovely walk through Devon.
The walk starts at Eggesford Barton near the train station and heads towards Chawleigh and then Leigh Bridge where you join the river. The route continues to West and East Worlington before finishing at Witheridge. View Full Details>>
River Dart Country Park
3 miles (5.5 km)
The River Dart Country Park is set in 90 acres, with lakes, parkland, woodland trails and a lovely waterside path along the River Dart. Other attractions in the park include the impressive Holne Park House with delightful grounds and the River Dart Adventures play area where children can clamber over space nets and swing through trees on jungle ropes! There is also an excellent cafe and restaurant for refreshments. See the link below for further information on the park and prices for entry. This free route takes you along the public footpath to the north of the park, starting at Holne Bridge.
The park is located in the Dartmoor National Park, just north of Buckfastleigh and the adjacent Hembury Woods. Here you can enjoy some nice shady woodland trails and a climb to Hembury Castle Iron Age Hillfort.
Just to the south is Buckfast Abbey where there's a series of well laid paths through the lovely gardens surrounding the abbey.
The Dartmoor Way long distance trail also passes just to the west of the abbey. You can pick up the waymarked path in Buckfastleigh to explore the Dartmoor National Park. Following it west will take you to the pretty Venford Reservoir which has a nice trail around the water. View Full Details>>
River Teign Walk
44 miles (71 km)
This walk explores the beautiful Teign Valley, following the River Teign from its source on Dartmoor to Shaldon on the Devon coast. It's a splendid riverside trail with lots of pretty villages and great scenery to enjoy.
The walk starts at the car park in Postbridge, just to the north of Bellever Forest in Dartmoor. The pretty village includes the famous old clapper bridge. The ancient bridge was built in the 13th century to enable pack horses to cross the river, carrying tin to the stannary town of Tavistock. From here you head north to Gidleigh passing Fernworthy Reservoir, Fernworthy Forest, Chagford Common and Scorhill Down where you will pass the impressive Scorhill Stone Circle.
From Gidleigh you head east towards Chagford and then on to the splendid Fingle Woods and Castle Drogo at Drewsteignton. This is a lovely section of the river which includes the iconic Fingle Bridge and the Iron Age Hill Fort of Wooston Castle. If you have time visit Castle Drogo and try the Hunters Path which gives great views of the river gorge below.
From Fingle Woods you continue east towards Dunsford, passing through a series of woods including Cod Wood, Dunsford Wood and Bridford Wood. These areas include nature reserves where you can look out for interesting flora and fauna by the river.
At Dunsford the route starts to turn to the south, passing Doddiscombleigh, Lower Ashton and Trusham before arriving at Chudleigh Knighton.
You continue south to Newton Abbot passing Stover Country Park and the Stover Canal on the way. View Full Details>>
Roadford Lake
9 miles (15 km)
This beautiful 730 acre lake and country park in Dartmoor is perfect for a waterside cycle or walk. The route starts at the car park by the lakeside cafe and then takes you around the lake on quiet country lanes.
There are also two way-marked cycle trails starting near the cafe/visitor centre. The green trail is an easy ride through the woodland and as ideal for families. The blue trail is more adventurous and will suit anyone looking for a fun off road trail.
For walkers there are 5 way-marked trails taking you to the cob shelter, bird hide and Jubilee Sundial. Look out for a wide variety of wildlife in the woodland and on the lake. View Full Details>>
Scorhill Stone Circle
1 miles (1.8 km)
This walk visits the Scorhill Stone Circle and the Wallabrook Clapper Bridge in the Teign Valley of Dartmoor. View Full Details>>
Shaugh Prior
2 miles (3 km)
The Dartmoor village of Shaugh Prior is in a nice position for exploring some of the highlights of the national park on foot. There's also some good long distance walking trails to pick up close to the village.
This circular walk takes you to the nearby Dewerstone Rocks where there are nice woodland trails and riverside paths along the River Meavy to enjoy. View Full Details>>
Sheepstor
3 miles (5 km)
This circular walk climbs to Sheepstor where you can enjoy lovely views down to Burrator Reservoir. The walk runs for about 3 miles with a moderate climb and then some flat waterside paths along the reservoir. Start the walk from the reservoir car park at the eastern end of the water. From here you can pick up footpaths heading south west to Yellowmead Down and Sheepstor. The summit is 369m above sea level and it is one of the area's most prominent tors. There's nice views across Dartmoor and the reservoir below from here.
The route then descends to the west, passing through woodland before coming to Burrator Reservoir. You can then pick up paths along the water, leading you back to the car park and the finish point of the walk.
At the southern end of the route you can take a short detour to visit Sheepstor village, after which the hill is named. The village has a noteworthy church, dedicated to St Leonard, which is built of granite and dates from the 15th century. View Full Details>>
South Brent
14 miles (23 km)
This large Devon based village is located on the southern edge of the Dartmoor National Park. View Full Details>>
Sticklepath
7 miles (11 km)
The village of Sticklepath is located in a lovely spot on the River Taw in the north eastern section of Dartmoor National Park. There's fine riverside trails, woodland paths and a splendid climb to a prominent local hill. View Full Details>>
Stover Country Park
2 miles (3 km)
Explore over 114 acres of woodland, heathland, grassland and lakes on this circular walk through the peaceful Stover Country Park, near Newton Abbot in Devon. The walk takes you around the delightful Stover Lake before following the canal outlet through the woodland. The park also includes the Ted Hughes Poetry Trail which takes in specially designed Poetry Posts each displaying a poem by Ted Hughes on a theme relating to wildlife of the natural world.
The route below is designed for walkers but there is also a designated cycle route through the northern part of the Park.
The Templer Way runs through the park so you could pick this up to continue your walk. Heading north would take you to Bovey Tracey while heading south would take you along the Stover Canal to Newton Abbot. Our Newton Abbot Walk starts from the town and takes you to the park on this route. View Full Details>>
Tavistock Canal
3 miles (4.5 km)
Enjoy a peaceful stroll along the towpath of the Tavistock Canal on this easy walk in West Devon. The route starts at Tavistock Wharf and heads through the outskirts of the town towards Crowndale Farm, passing West Bridge on the way. You continue to the pretty Shillamill Aqueduct before finishing at Lumburn where the canal meets the River Lumburn. Along the way you will pass pretty locks, canalside cottages and old stone bridges. There are also sections through woodland and great views of the surrounding Devon countryside.
If you'd like to continue your waterside walking in this area then you could head to the nearby Grenofen Bridge and visit Double Waters where the River Tavy meet the River Walkham. You could also pick up the West Devon Way which passes through Tavistock.
The Abbot's Way long distance trail will take you from the ruins of Tavistock Abbey to Buckfast Abbey, 22 miles to the east of the town. View Full Details>>
Tavistock River Walk
1 miles (1.5 km)
Enjoy an easy stroll along the River Tavy on this short walk in the town of Tavistock. It's a lovely, surfaced path running along a rushing weir with old bridges to see on the way. The walk runs for about 1 mile along both sides of the river, from Abbey Bridge in the north to West Bridge in the south. View Full Details>>
Tavistock Viaduct
1 miles (2 km)
Enjoy a short walk above the town of Tavistock on the Tavistock Railway Viaduct. The disused Tavistock North station and associated railway line are now open to the public as a footpath and nature reserve. You can now walk across the viaducts that overlook the town for a distance of just under 1 mile. From the elevated position there are great views over the rooftops of the town.
You can pick up the walk off Drake Road in the town centre. Then head south west along the shared cycle and walking path. View Full Details>>
Tavy Cleave and Hare Tor
5 miles (7.5 km)
This circular walk takes you to this lovely steep-sided valley of the River Tavy in the Dartmoor National Park. It's a delightful area with the rushing water and waterfalls of the river surrounded by interesting vegetation and several large tors.
The walk starts from the Lanehead car park at Higher Willsworthy. You then follow footpaths past Nat Tor before picking up a riverside path along the Tavy to Tavy Cleave. You then climb to the 1742 ft (531m) summit of Hare Tor. From here there are splendid, wide ranging views over Dartmoor. The walk then descends to Ger Tor and Nattor Down before returning to the car park.
This walk is located just a couple of miles east of Lydford so if you would like to continue your walking you could visit the beautiful Lydford Gorge. Here you will find the 100-foot-high (30-metre) 'White Lady Waterfall' in a lovely wooded glade. View Full Details>>
Taw Teign Link
6 miles (10 km)
This short walk takes you through the beautiful Dartmoor National Park and links the Tarka Trail and Two Moors Way. The walk begins near the River Taw in Sticklepath and heads through South Zeal before climbing Ramsley Hill where you can enjoy fabulous views of Dartmoor. You then head through Throwleigh and Blackaton Wood Nature Reserve before coming to the finish point at Chagford. View Full Details>>
Templer Way
18 miles (29 km)
Follow the Templer Way from Haytor on Dartmoor to the seaport of Teignmouth via Newton Abbot. The walk includes a wooded section through Yarner Woods near the route start and also visits the delightful Stover Country Park. With 14 acres of woodland, heathland, grassland, lake and marsh and a substantial variety of wildlife it is a real highlight on the walk.
Shortly after passing Newton Abbot you will join the River Teign for a beautiful waterside section that leads to the finish point at Teignmouth.
The walk is named after the Templer family who constructed the Stover Canal and Tramway to transport granite from Haytor Quarry to the coast at Teignmouth. View Full Details>>
Trenchford and Tottiford Reservoir
2 miles (4 km)
Enjoy an easy walk around these two pretty reservoirs in the Dartmoor National Park. There are waterside walking trails running along the waters edge and then into surrounding woodland. The area is well signposted and there is seating and picnic area dotted around the walk. Look out for a variety of birdlife on the water and beautiful rhododendrons around the reservoir in the summer months. It's easy to extend your walk to Kennick Reservoir as this lies just to the north of Trenchford and Tottiford Reservoirs.
This walk starts at the parking area at the western end of Tottiford Reservoir and takes you along the waterside paths.
If you'd like to continue your walking in the area then you could head to the nearby Canonteign Falls where you'll find lakes, a wooded valley and a spectacular waterfall. View Full Details>>
Two Bridges Dartmoor Walk
12 miles (19.4 km)
This long circular walk explores some of the highlights around the Two Bridges on Dartmoor. On the walk you'll visit Wistman's Wood and enjoy climbs to Bellever Tor and Longaford Tor for great views over the area. The route runs for about 12 miles with some moderate climbs and a section along the Dartmoor Way long distance trail which runs through the area.
You start off at the Two Bridges parking area on the West Dart river, at the intersection of the two roads that cross Dartmoor. It's a popular spot for walkers with a number of good trails to follow around a scenic part of the National Park.
The walk begins by heading north to Wistman's Wood. The National Nature Reserve consists of a number of stunted oak trees with gnarled, tangled branches. It's an unusal and fascinating area with a variety of rarely seen flora and fauna.
After exploring the reserve the walk continues north to Longaford Tor which stands at a height of 507 metres and commands lovely views over the park.
From here you descend east past the old Powder Mills factory remains. The remote spot was suitable for the production of gunpowder, about 160 years ago. Today the mill stands in ruins with only a row of cottages still in use. The old school is now used as a pottery shop where you can enjoy cream teas in the courtyard in the Summer season.
The route continues east into Bellever Forest. Here you'll find some nice woodland trails with Dartmoor ponies to look out for on the way. The site includes Bellever Tor which stands at a height of 443 metres offering panoramic 360 degree views. As well as the granite tor at the peak there's also several Kists and Cairn Circles on its slopes.
The route then descends past Laughter Tor to Dunnabridge Pound Farm before crossing the West Dart River at Sherberton. Here you head west to pick up a section of the Dartmoor Way to take you towards Princetown, enjoying some splendid moorland scenery on the way. The route then turns north to return to Two Bridges and the finish point. View Full Details>>
Two Castles Trail
24 miles (38 km)
Follow the Two Castles trail from Devon into Cornwall and enjoy beautiful countryside, woodland and downland. The route starts at Okehampton castle and heads east through Sourton, Stowford, Lewtrenchard and Lifton to Launceston, finishing near Launceston castle. The historic castle has a history dating back to the 11th century. Today the castle is owned by the duchy of Cornwall and operated by English Heritage as a tourist attraction. Much of the castle defences remain, including the motte, keep and high tower which overlook the castle's former deer park to the south. 
Walk highlights include a lovely stretch along the West Okement river and through Okehampton Golf Course at the start, followed by a walk through Meldon Wood and past Meldon Reservoir. View Full Details>>
Two Moors Way
90 miles (145 km)
Travel from Ivybridge to Lynmouth through the Dartmoor and Exmoor National Parks on this splendid walk through Devon and Somerset. The walk is generally not strenous taking you through tranquil moorland and the deep and wooded valleys of the moorland edges. The epic route runs for a distance of about 90 miles exposing you to some of the finest scenery in the south west of England.
Highlights on the route include the splendid Avon Dam Reservoir and the fascinating old clapper bridge at Tarr Steps near Dulverton. Near Withypool you'll also cross the picturesque five arched Landacre Bridge over the River Barle. View Full Details>>
Venford Reservoir
1 miles (2 km)
This short circular walk takes you around the pretty Venford Reservoir on Dartmoor. It's a nice easy stroll with woodland sections and waterside trails to enjoy. Parking is available and there are picnic tables dotted around the lake. If you'd like to extend your walk you could climb Bench Tor to the north of the reservoir. From here you can enjoy splendid views of River Dart Valley.
The reservoir is located just to the west of the Dartmoor Way long distance footpath. You could pick up the waymarked trail and visit the nearby Hembury Woods and River Dart Country Park to extend your exercise. View Full Details>>
West Devon Way
35 miles (57 km)
Explore the western edge of the Dartmoor National Park on this walk through beautiful Devon.
The route begins in Okehampton and passes through Sourton, Lydford, Mary Tavy, Tavistock and Bickleigh before finishing in the maritime city of Plymouth.
Trail highlights include the picturesque Meldon Reservoir and the town of Lydford with its noteworthy castle and nearby Lydford Gorge. Near Tavistock you visit Double Waters, a lovely spot where the River Walkham meets the River Tavy. View Full Details>>
Widecombe in the Moor
7 miles (10.6 km)
This pretty village on Dartmoor has some lovely walks along the East Webburn River and challenging climbs to the surrounding Tors. View Full Details>>
Wistman's Wood
4 miles (7 km)
Enjoy a walk around this atmospheric forest and nature reserve in the Dartmoor National Park. View Full Details>>
Yarner Woods
2 miles (3.5 km)
This large woodland area near Bovey Tracey is part of the East Dartmoor Woods and Heaths National Nature Reserve. View Full Details>>
Yelverton Garden House
2 miles (4 km)
This walk takes you to the beautiful Garden House from Yelverton in the Dartmoor National Park. Located in Buckland Monachorum it is the perfect location for an afternoon stroll in simply stunning surroundings. View Full Details>>
Yes Tor
5 miles (8 km)
This circular walk climbs to Yes Tor from Meldon Reservoir in the Dartmoor National Park. The route runs for about 5 miles, visiting West Mill Tor and Black Down on Okehampton Common. The tor is Dartmoor's second highest peak, at 619 metres (2,031 ft) above sea level. View Full Details>>