Northern Ireland Cycle Routes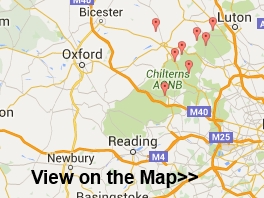 The National Cycle Network have created hundred of miles of great cycle routes in Northern Ireland. Highlights in this beautiful country include the wonderful Lough Neagh. The Lough is the largest freshwater lake in Britain and Ireland and has a splendid cycle circuit on which to explore the villages, parks and nature reserves that surround the water.
Another must see is Strangford Lough. You can follow National Cycle Network routes 99 and 20 around the lake with fascinating old castles, pretty villages and a coastal stretch along the Irish Sea to enjoy.
Use the links to view full route information including elevation profiles, interactive maps and GPS downloads.
You can also view an overview map of all the routes in the using the Northern Ireland Cycle Map>>
Route Name
Distance
Description
Castle Ward
2 miles (4 km)
The Castle Ward estate covers 332 hectares (820 acres) with an 18th-century mansion, landscaped gardens and miles of great cycling and walking trails. The estate overlooks the beautiful Strangford Lough and includes the brilliant Lough Trail walking and cycle route. The National Trust have devised six great trails which expose you to the wonderful scenery around the estate. Features include the woodland trails in Castle Ward Forest, a waterside path along Temple Water and the lovely Walled Garden.
You can virtually explore the Castle Ward estate using the google street view link below!
To extend your cycling you can pick up the Strangford Lough circuit which takes you around the magnificent body of water. View Full Details>>
Causeway Coast
22 miles (36 km)
Follow National Cycle Network Route 93 along the North Atlantic coast on this exhilarating cycle route in Northern Ireland. The route runs for about 23 miles from the Giant's Causeway to the village of Castle Rock in Londonderry. There's wonderful coastal views, ruined castles, pretty beaches and a series of interesting towns and villages to see on the route.
The route starts at the spectacular geological formation known as the Giant's Causeway. You then head south to the village of Bushmills where you can enjoy views of the River Bush and visit the Old Bushmills Distillery where they make Bushmills Original and Black Bush whiskies. You continue west to the ruined medieval Dunluce Castle. The striking coastal castle is located near Portballintrae and is very photogenic.
The route continues to the lovely seaside resort of Portrush. This is a good place to stop for refreshments with a number of cafes and pubs to choose from. The town has nice sandy beaches and great coastal views towards the Skerries. You can catch boats from Portrush to the Giant's Causeway which pass the islands. You can then look out for the large range of seabirds which inhabitat the islands. These include kittiwake, black guillemot and eider duck. The trail also passes the Royal Portrush Golf Club, the only golf club outside of mainland Great Britain which has hosted the Open Championship.
The next section runs from Portrush to Portstewart. Portstewart is another very pretty coastal town with a sandy beach, scenic coastal paths and attractive harbour. The lovely 2 two-mile long beach of Portstewart Strand is one of the most popular attractions in Northern Ireland.
From Portstewart the route heads inland along the River Bann to Coleraine. The final section runs from Coleraine to the seaside village of Castle Rock. View Full Details>>
Comber Greenway
7 miles (12 km)
This cycling and walking trail runs along National Cycle Network route 99 and a disused railway line from Belfast to Comber. It makes for a great traffic free cycle along a nice tree lined tarmac path. As such it's great for families or anyone looking for an easy introduction to cycling. The route runs for about 7 miles from Dee Street in East Belfast to the town of Comber in County Down.  You'll pass the C. S. Lewis statue at the Holywood Arches, and the Bloomfield Walkway in Belfast before enjoying nice views of Stormont, Scrabo Tower, the Harland & Wolff cranes and the Belfast Hills.
To extend your cycle you can continue along National Route 99 towards Scrabo Hill, and Newtownards. This takes you to the tip of the beautiful Strangford Lough.
To extend your walking in the area you could climb to Scrabo Tower which is not far from the route. You can follow footpaths to the top of the hill where you will find the well known landmark. View Full Details>>
Davagh Forest
6 miles (9 km)
This expansive forest is located near Cookstown in the Sperrin Mountains of County Tyrone. View Full Details>>
Foyle Valley
21 miles (34 km)
This scenic cycle ride takes you from Londonderry to Strabane, through the beautiful valley of the River Foyle. View Full Details>>
Gortin Glen
3 miles (5.5 km)
This expansive area of woodland near Omagh includes miles of good footpaths and mountain bike trails. View Full Details>>
Kilbroney Forest Park
5 miles (8 km)
This fantastic forest park in Rostrevor has miles of good walking trails to try. This walk takes you along the pretty Glen Stream before climbing to Slieve Martin for great views over the area. Carlingford Lough, the Norman Narrowwater Castle and the surrounding Mourne Mountains are clearly visible from the summit. You can also enjoy easier footpaths along the Kilbroney River and through the Fairy Glen in Kilbroney Park at the start of the route.
In Rostrevor Forest there are also a series of great mountain bike trails. This route is designed for walkers but the cycling trail are also highlighted on the map in blue. They take you north from near Slieve Martin to Slieve Meel and around Crenville. With a 27km red trail and a hair raising 19km black trail Rostrevor is believed by many to be the top spot for mountain biking in Ireland.
For more great sites with mountain biking and walking on the east coast head to Tollymore Forest Park, Castle Ward and Castlewellan Forest Park. View Full Details>>
Lagan Towpath
21 miles (34 km)
This cycle and walking route follows the towpath of the River Lagan from Belfast to Lisburn along National Cycle Network routes 9 and 93. It's a nice surfaced path making it ideal for families or anyone looking for a safe traffic free ride.
You start off in the centre of Belfast and head south west passing Ormeau Park, Lady Dixon Park and Belvoir Park Forest before coming to the lovely Lagan Valley Regional Park. In this park there are a variety of habitats including wet meadows, ponds, mixed beech woodland and attractive parkland.
After leaving the city centre you continue through the beautiful Lagan Valley, passing the villages of Edenderry and Drumbeg before coming to the city of Lisburn.
This route finishes in Lisburn but if you want to extend your cycling you can continue west along National Cycle route 9 which will take you towards the Down Royal Racecourse and the villages of Halfpenny Gate and Broomhedge in County Antrim. The route eventually reaches the beautiful Lough Neagh. View Full Details>>
Lough Neagh
90 miles (145 km)
Follow the Loughshore Trail along National Cycle Network Route 94 on this circuit of the beautiful Lough Neagh in Northern Ireland. The Lough is the largest freshwater lake in Britain and Ireland. The route begins in Craigavon and passes Portadown, Drumcairne Forest, Ballyronan, Toome, Randalstown, Antrim, Crumlin and Portmore Lough.
Route highlights include the pretty Craigavon Lake and the lovely Oxford Island Nature Reserve in Craigavon. The reserve covers 282 acres and includes reed beds, open water, species rich wet grassland, wildlife ponds and wildflower meadows. The route goes right up to the reserve and the Kinnego Marina so it's easy to visit and enjoy the wildlife and views across the Lough.
In Toome you will pass the Toome flood gates where the River Bann meets the Lough. Shortly after you will pass through Randalstown where you can take a short detour to visit Randalstown Forest Nature Reserve. You'll also pass the impressive Randalstown railway viaduct.
In Antrim you will pass Six Mile Water and Antrim Castle. The castle gardens and the 19th century Italianate tower are well worth a visit.
At Portadown the route links with the Newry Canal. View Full Details>>
Newry Canal
20 miles (32 km)
Enjoy a walk or cycle along the Newry Canal on this waterside route in Northern Ireland. The route follows National Cycle Network Route 9 along the canal towpath from Newry to Portadown. It's about 20 miles and makes for a nice, easy cycle or walk. The route passes a series of old stone bridges and pretty locks. The views of the surrounding countryside are great and you should also see lots of water loving wildlife along the way.
The route begins in Newry town centre and heads north to Jerretspass, Poyntzpass and Scarva before finishing in Portadown. Highlights on the route include Lough Shark and Brackagh Nature Reserve near Portadown. A good place for refreshments is the lovely village of Scarva. The canalside village is well known for its park with a bandstand and prize winning floral displays. You can enjoy a snack at the tea rooms and visitor centre.
At Portadown this route links with the Lough Neagh circuit which runs around the largest freshwater lake in Britain and Ireland. View Full Details>>
Strangford Lough
78 miles (125 km)
This circuit of the beautiful Strangford Lough follows National Cycle Network Route 99 and 20.
The route starts at Strangford and begins with a section around the lovely Castleward Bay and through the fantastic Castle Ward Estate. The estate covers 332 hectares (820 acres) with an 18th-century mansion, landscaped gardens and miles of great cycling and walking trails. It's a major highlight on the route and well worth exploring further if you have time.
The route continues through Raholp and Saul to Downpatrick with nice views of the Quoile River on the way. Here you pick up National Cycle Route 20 to take you north towards the lovely Delamont Country Park. This Lough side park has nice walking trails with fantastic views across Strangford Lough to the Mourne Mountains.
You continue north through the villages of Killyleagh and Whiterock where there are great views to Sketrick Castle. The castle dates from the 12th century and sits on Sketrick Island. From here there are also nice views towards Mahee Island where you can see the fascinating ruins of Nendrum Monastery which dates from the 5th century.
The next section takes you to the town of Comber and Newtownards where you will pass Scrabo Tower. The 19th century tower is a well known landmark standing 125 feet (38 m) high and visible for miles around. The tower sits on Scrabo Hill and is surrounded by a country park with miles of woodland trails.
From Newtownards the route heads towards the coast where you'll pass Ballyhalbert and Portavogie on the east (Irish Sea) coast of the Ards Peninsula. On the eastern side of the lough it's well worth taking a small detour to visit the wonderful Mount Stewart. View Full Details>>