Cornwall Cycle Routes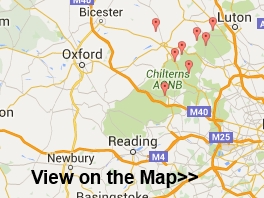 Cornwall is a wonderful place to cycle with spectacular rolling countryside and magnificent coastal scenery.

Many of the rides have some challenging climbs so the county suits the more enthusiastic cyclist though there are plenty of shorter rides for those that prefer a more relaxing ride.

Highlights of the county include the beautiful Camel Trail - a traffic free route following an old railway line, the coastal views on the route from Land's End to Penzance/Truro and of course the Cornwish way - nearly 200 miles of signed National Cycle Network trails crossing the county.
Use the links to view full route information including elevation profiles, interactive maps and GPS downloads.
You can also view an overview map of all the routes in the using the Cornwall Cycle Map>>
There are several National Cycle Networksigned routes in the county many of which have been mapped and can be viewed and downloaded below.

For more information on cycle routes in Cornwall including tips, advice and free cycle maps please click here
Route Name
Distance
Description
Bodmin to Bude
37 miles (60 km)
This route follows the Camel Trail and National Cycle Route 3 from Bodmin to Bude through Bodmin Moor.
The run along the River Camel at the start is particularly pleasant with a section through Dunmere and Park Woods. There are also some splendid coastal views as you approach Bude, including Widemouth Bay below. View Full Details>>
Bude to Bideford
40 miles (65 km)
Cross from Cornwall to Devon following National Cycle Route 3 from Bude to Bideford. This section follows the Tarka Trail: a popular off road cycle path which follows the River Torridge for a scenic and traffic free ride.
You start by following the River Neet and the Bude Canal to Helebridge on a lovely traffic free path. View Full Details>>
Bude to Okehampton
35 miles (56 km)
Follow National Cycle Network routes 3 and 27 from Bude in Cornwall to Okehampton in Devon. You start by following the River Neet and the Bude Canal to Helebridge on a lovely traffic free path. Country roads then take you through Holsworthy and then Hatherleigh before a pleasant run through Abbeyford Woods takes you to Okehampton. View Full Details>>
Camborne to Truro
17 miles (28 km)
Follow National Cycle Route 3 from Camborne to Truro via Redruth. The route starts near the centre of Camborne and heads east to Redruth on a pleasant on road stretch that passes the historic Carn Brea with its medieval castle. View Full Details>>
Camel Trail
18 miles (29 km)
This wonderful riverside trail follows a disused railway line and the River Camel from Padstow to Poley's Bridge. View Full Details>>
Cardinham Woods
4 miles (7 km)
This large mixed woodland forest near Bodmin is very popular with walkers and cyclists. View Full Details>>
Cornish Way
124 miles (200 km)
This is the complete National Cycle Network route from Land's End to Bude. The ride follows National Cycle Route 3 and 27 through some of the most beautiful countryside in Cornwall. The ride passes through Camborne, Redruth, Penzance, Truro, St Austell and Bodmin with several fantastic coastal sections to enjoy.
The route has been split into 3 sections: View Full Details>>
Goss Moor Trail
7 miles (12 km)
This super Cornish trail is suitable for both walkers and cyclists and takes you on a tour of the 480 hectare Goss Moor National Nature Reserve. View Full Details>>
Great Flat Lode Trail
7 miles (10.5 km)
This is a short, circular off road walk or cycle that circles the historic hilltop site of Carn Brea. The route is one of Cornwall's Mineral Tramway Trails which take you on a tour of the disused mines of the county. You will pass South Wheal Frances and South Crofty mines as you head through some beautiful Cornish countryside.
Good access points are Camborne or Redruth train stations, or the car park at Treskillard. The route runs for about 7 miles on an undulating path with some climbs on the way.
If you enjoy this trail you may also be interested in the Mineral Tramways trail which runs from Portreath to Devoran and also visits several historic mine buildings. View Full Details>>
Grogley Woods
3 miles (4.3 km)
These woods south of Wadebridge are a popular place for mountain bikes with several black MTB trails to try. View Full Details>>
Hayle Estuary
2 miles (3 km)
Enjoy a walk or cycle around the beautiful Hayle Estuary RSPB reserve in Cornwall. A section of the South West Coast Path runs along the estuary from Hayle Harbour to Lelant. There's tremendous views of Porth Kidney Sands and a visit to Griggs Quay to enjoy.
The route starts in Hayle near to the train station and harbour. You soon come to the delightful Carnsew Pool where there is a circular walking trail around the water. You continue towards Lelant Water and RSPB Ryan's Field. Here you will find a lagoon with little islands where you can look out for a variety of birds.
The next section takes you past Griggs Quay to Lelant where you have the option of continuing to Porth Kidney Sands.
The reserve is wonderful for bird watching with 18,000 birds including many wading birds, gulls and terns. Look out for teal, curlew, little egret and oystercatcher as you make your way around this stunning area. In Hayle you can also visit the Copperhouse Pool next to the harbour. There's a path along the Copperhouse Creek where you can get very close to the birds. View Full Details>>
Idless Woods
2 miles (4 km)
Enjoy miles of woodland walking and cycling trails in this beautiful area of mixed woodland near Truro. This circular route starts at the car park at the western end of the forest and takes you around the area on good paths. Features in the forest include an Iron Age hill fort, lots of pretty bluebells in spring and the River Allen which runs past the western end of the forest. The woods are made up of beeches, larches and eucalyptus. It's a great for wildlife too with roe deer, otters and badgers to look out for.
The woods are are very popular with mountain bikers with numerous off road trails to try. View Full Details>>
Land's End to Penzance
16 miles (25 km)
Starting at the most westerly tip of the mainland by the Trevescan cliff follow National Cycle Route 3 to Penzance. View Full Details>>
Land's End to Truro
43 miles (70 km)
Starting at the most westerly tip of the mainland by the Trevescan cliff follow National Cycle Route 3 to Truro. View Full Details>>
Lanhydrock
2 miles (4 km)
This walk takes you to the beautiful Lanhydrock estate from Bodmin Parkway Train Station. You can catch a train from Truro or St Austell to Bodmin Parkway and then follow footpaths to Lanhydrock. It's a nice two mile walk along the River Fowey and through woodland to the National Trust owned Victorian country house. The estate is very special with wonderful architecture and beautiful gardens. There are 1000 acres of woodland, parkland and gardens to explore on a network of good footpaths. Highlights include the magnolia arch by the thatched cottage and beautiful herbaceous borders. You can also visit the magnificent house and explore the kitchen area, servants' quarters and museum.
Although the whole of this route is designed for walkers cyclists can also enjoy a number of trails in the estate. There are easy, moderate and difficult trails to try. Click here to see a trail map or look at the Open Street Map link below which shows the trails marked in blue just to the north of the car park. You can also hire bikes within the estate.
To continue your walking in the area head a couple of miles south and you can pick up the Saints Way long distance trail. You can then visit Helman Tor and the Breney Common Nature Reserve where you can enjoy fine views over Bodmin Moor and look out for wildlife including Ponies and the rare Orange Top butterfly.
In nearby Bodmin you can pick up the Camel Trail cycling and walking route which will take you along the River Camel on a splendid traffic free path.
The Cornish Way cycle route also passes close to the estate. View Full Details>>
Looe to Lostwithiel
17 miles (27 km)
This route starts on the bridge at Looe and follows the West Looe river north west before heading into the countryside towards Lostwithiel on country roads. The route finishes on another bridge, this time over the River Fowey. View Full Details>>
Mineral Tramways Trail
14 miles (23 km)
Also known as the Bissoe Trail, this is a fabulous, largely traffic free ride or walk, from Portreath to Devoran. The Mineral Tramways Coast to Coast trail takes you on a tour of some of Cornwall's historic mine buildings. The trail runs for about 14 miles along a path which steadily climbs to Wheal Busy before descending to Devoran.
The path starts on the coast at Portreath and heads through Wheal Rose, Todpool and Bissoe to Devoran. As well as the series of restored mines you will pass the beautiful Bissoe Valley Nature Reserve. The reserve was a former mine site and has heathland, woodland, ponds and variety of widlife. View Full Details>>
Mount Edgcumbe Country Park
3 miles (5.5 km)
With 865 acres of parkland, beautiful landscaped Cornish gardens and stunning coastline, Mount Edgcumbe Country Park is a fantastic place to visit.
This circular walk begins at the parking lot, near the Cremyll Ferry which you can catch from Plymouth to the park. The path then joins the coastal path to Raveness Point, passing the beautiful Barn Pool (see video) and the Raven's Cliffs. You continue to Picklecombe Point before returning to the start point through the delightful deer park, passing the magnificent Mount Edgcumbe House on the way. View Full Details>>
National Cycle Route 3
327 miles (527 km)
This is the complete route for Sustrans National Cycle Route 3 in the south west of England. View Full Details>>
National Cycle Route 32
44 miles (71 km)
This signed Sustrans cycle route runs through Cornwall from Bodmin to Truro via St. Columb Major, Padstow and Newquay. View Full Details>>
Newquay to Padstow
21 miles (33 km)
Follow National Cycle Route 32 on this attractive ride from the coast at Newquay to the lovely town of Padstow. View Full Details>>
Padstow to Bodmin
14 miles (22 km)
Follow the Camel Trail from Padstow to Bodmin via Wadebridge.
The trail follows a disused railway line and the River Camel through attractive moorland and woodland and is ideal for families being flat and off road. View Full Details>>
Padstow to Bude
47 miles (75 km)
This attractive route follows National Cycle Route 32 and National Cycle Route 3 from Padstow to Bude. Highlights include the delightful Camel Trail which runs in part along the River Camel, views of Crowdy Reservoir, the scenery at Bodmin Moor, the attractive market town of Wadebridge and a lovely coastal stretch into the finish at Bude that has views of the beautiful Widemouth Bay. View Full Details>>
Penrose Estate
7 miles (10.5 km)
This lovely National Trust owned estate near Porthleven has a number of excellent cycling and walking trails around a large coastal lake.
The Loe or Loe Pool is the largest natural freshwater lake in Cornwall. View Full Details>>
Pentewan Trail
7 miles (11 km)
The Pentewan trail is a lovely traffic free cycle and walking path running from St Austell to Mevagissey. View Full Details>>
Penzance to Camborne
16 miles (25 km)
Starting in Penzance follow National Cycle Route 3 to Camborne on this attractive route. View Full Details>>
Plymouth to Looe
22 miles (35 km)
This route follows National Cycle routes 27 and 2 from Plymouth in Devon to Looe in Cornwall. The route starts on the south west coast path in Plymouth following it to the Cremyll Ferry which will take you across the water into Cornwall. There is then a nice off road section through Mount Edgcumbe Country Park before rejoining the South West Coast path with its splendid views of the beautiful Whitsand Bay (below). The route continues to Looe with more spectacular coastal scenery to enjoy including views of Tregantle fort and the lovely seaside village of Seaton. View Full Details>>
Poldice Valley
4 miles (6 km)
The Poldice Valley is located in southwest Cornwall near Redruth. View Full Details>>
Seaton Valley Countryside Park
2 miles (3 km)
A short circular ride or walk around the delightful Seaton Valley Countryside Park on the Cornish Coast at Seaton, near Looe. View Full Details>>
Siblyback Lake
4 miles (6 km)
Enjoy a walk or cycle on the new waterside path around this beautiful lake and country park in Cornwall. The track runs around the perimeter of the lake and is great for families or anyone looking for a nice easy ride. There are also lovely views of Bodmin Moor and the surrounding Cornish countryside. A cafe overlooking the lake is perfect for rest and refreshment after your exercise. The circular trail runs for a distance of about 3 miles so should take around an hour to complete on foot.
Siblyback Lake is located just a few miles north of Liskeard.
If you would like to continue your walking in the area then you could visit the splendid Golitha Falls where you will find spectacular waterfalls in a woodland gorge. View Full Details>>
St Austell to Bodmin
14 miles (22 km)
Follow National Cycle Route 3 on this short route which passes through some lovely countryside. The main highlight on the route though is the splendid Eden Project which is near the beginning of the route. Here you can see giant greenhouses with fantastic plantlife and beautiful gardens and exhibits. Also on the route is the lovely Breney Common Nature Reserve and just to the east the Helman Tor Geological Site. Finally be sure to visit Lanhydrock - a magnificent country house owned by the National Trust and situated just before the end of the route at Bodmin. View Full Details>>
St Austell to Bude
50 miles (80 km)
Follow National Cycle Route 3 from St Austell to Bude via Bodmin. Highlights include the delightful Camel Trail which runs in part along the River Camel and a lovely coastal stretch into the finish at Bude including views of Widemouth Bay. Also take time to see the wonderful Eden Project which is located near St Austell and Lanhydrock-a magnificent country house owned by the National Trust and situated near Bodmin . View Full Details>>
St Austell to Lostwithiel
19 miles (30 km)
Follow National Cycle Route 3 from St Austell to Lostwithiel on this lovely Cornish route. The route starts near the St Austell town centre and then heads north along a dismantled railway line before turning east to Trethurgy through the China clay works. You'll then pass the wonderful Eden Project before heading north on country roads to the Helman Tor nature reserve. The next route highlight you will come to is Lanhydrock - a magnificent country house owned by the National Trust. View Full Details>>
St Austell to Par
9 miles (15 km)
This short ride takes you along National Cycle Route 3 from St Austell to Par. View Full Details>>
Stithians Lake
5 miles (7.5 km)
Enjoy waterside cycling and walking in this country park near Redruth in Cornwall. The route starts at the car park on the eastern side of the reservoir and runs right alongside the lake for most of the way. There is a short section along country lanes to Penmarth at around the half way point. For walkers the path runs around the whole of the lake but the cycle path runs for a shorter distance to the dam at the north end of the lake.
The park is great for bird watching with a number of hides to use. There's also a splendid cafe and a watersports centre.
To extend your walking in the area you can visit the lovely Kennall Vale Nature Reserve. Here you'll find nice woodland walking trails along the River Kennal and the ruins of Kennall Vale Gunpowder Works. View Full Details>>
Tehidy Country Park
5 miles (7.5 km)
Explore 250 acres of peaceful woods and lakes at Tehidy, near Portreath, in Cornwall. There are a number of easy walking and cycling paths running through the park. There is also an abundance of wildlife with swans, geese, rooks, jackdaws, coots, moor hens, grey squirrels, otters, and badgers.
This circular route begins and ends at the parking area at the eastern end of the park but Camborne rail station is only about 2 miles away so is a good option for cyclists. The path is also very near to the coast at Portreath so the walk can be extended in order to see the delightful coves and beaches in the area.
To continue your walking in this beautiful area you could pick up the South West Coast Path and head to Godrevy Head. The stretch of coast is managed by the National Trust so there are good footpaths and facilities along the way. View Full Details>>
Truro to Newquay
14 miles (22 km)
Follow National Cycle Route 32 between these Cornish towns. There is some lovely scenery on the route with highlights including the lovely coast at Newquay and Trerice - an Elizabethan manor house near Newquay. View Full Details>>
Truro to Padstow
34 miles (55 km)
Follow National Cycle Route 32 from Truro to Padstow via Newquay. View Full Details>>
Truro to St Austell
31 miles (50 km)
Follow National Cycle Route 3 from Truro through some spectacular Cornish scenery and a beautiful coastal stretch to the popular town of St Austell. The route starts with a lovely off road stretch by the Truro river before boarding the King Harry Ferry to take you across the river Fal. You continue to the coast with fantastic views of Pendower and Carne Beach before coming to the beautiful Portloe (pictured below). The route then passes through St Michael Caerhays before arriving at the beautiful port of Mevagissey and the nearby world renowned Lost Gardens of Heligan. View Full Details>>
West Country Way
186 miles (300 km)
This long distance cycle route takes you from the city of Bristol to the Cornish coast at Bude. View Full Details>>