Northumberland Cycle Routes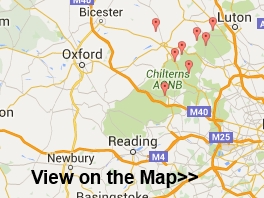 There are several fantastic signed cycle routes that pass through this unique and largely unspoilt county bordering Scotland.
Northumberland National Park is an excellent place to start with several way marked cycle routes in this expanse of beautiful countryside, rivers and valleys.

The Hadrian's Cycleway is also very popular with its views of the countryside and Roman forts around this famous landmark. The routes from Silloth and Haltwhistle below make up the last 2 legs of this route with the first starting in Cumbria.
Also popular is the C2C route which passes through the county with both routes starting in Whitehaven and downloadable from the links below.
Use the links to view full route information including elevation profiles, interactive maps and GPS downloads.
You can also view an overview map of all the routes in the using the Northumberland Cycle Map>>
There are several National Cycle Networksigned routes in the county many of which have been mapped and can be viewed and downloaded below.

For more information on cycle routes in Northumberland including tips, advice and free cycle maps please click here
Route Name
Distance
Description
Alnwick to Berwick-upon-Tweed
62 miles (100 km)
This long ride takes you along National Cycle route 1 and the Northumberland Coast from Alnwick to Berwick-upon-Tweed
You start in Alnwick near the striking castle and then head towards the coast to Alnmouth. The route then follows the coast to Bamburgh and then onto the mystical and ancient Holy Island with its ruined monastery and castle. View Full Details>>
Bellingham to Berwick-upon-Tweed
78 miles (125 km)
This long challenging cycle ride takes you along National Cycle route 68 and through the beautiful Northumberland National Park from Bellingham to Berwick-upon-Tweed.
View Full Details>>
Bellingham to Langholm
47 miles (75 km)
This ride follows National Cycle Route 10 and the Reivers Route through the beautiful and tranquil Northumberland National Park, and over the border into Scotland. You start at Bellingham (known as the gateway to Kielder Forest) with an on road section which takes you along the River North Tyne, around Kielder Water and into the lovely Kielder Forest. View Full Details>>
Berwick-upon-Tweed to Dunbar
34 miles (55 km)
This lovely ride follows National Cycle Route 76 from England into the Scottish Borders giving wonderful coastal views along the way.
The ride starts in Berwick-upon-Tweed heading north to the coastal town of Eyemouth in the Scottish borders. You continue along the coast to Cove where you will find the beautiful Pease Bay. The final section takes place on a mixture of country roads and cycle tracks, taking you to the finish point in Dunbar. View Full Details>>
Berwick-upon-Tweed to Melrose
45 miles (72 km)
Follow National Cycle Route 1 and the River Tweed from Northumberland in England into the Scottish borders.
The ride starts near the train station in Berwick-upon-Tweed and heads west along the River Tweed to Kelso, with the crossing of the Union suspension bridge at Horncliffe a highlight. You continue onto the lovely village of Dryburgh in the Scottish borders. Sitting on the river Tweed it is home to the 12th century Dryburgh Abbey which is certainly worth stopping to view.
A short on road section finishes the ride taking you into Melrose, where you finish near Melrose Abbey. View Full Details>>
Bolam Lake Country Park
2 miles (2.5 km)
Enjoy peaceful lakeside walking and cycling in this delightful country park in Northumberland. Bolam lake is located less than 10 miles from Morpeth in the heart of the Northumberland countryside. There are woodland paths, grassland and a super visitor centre with cafe, shop and information area. Cyclists please keep to the marked bridleway and give way to walkers.
If you would like to continue your walking in the area then you could head a few miles north to Hartburn Glebe where there are peaceful woodland trails, a pretty river and a variety of wildlife to look out for. Another good option is to climb to the nearby Shaftoe Crags. The crags are located just a mile west of the park and include interesting rock formations and wonderful views over the Northumberland countryside. A short distance to the north west of the crags you will find the National Trust's Wallington Hall where there's lakes, woodland, parkland and a beautiful walled garden. View Full Details>>
Border County Ride
81 miles (130 km)
This long distance circular route follows the Border County Ride through the Cheviots, Northumberland and along the England - Scotland border. View Full Details>>
Coast and Castles
199 miles (321 km)
The complete National Cycle Network Coast and Castles route from Newcastle to Edinburgh via Berwick Upon Tweed. View Full Details>>
Coast to Coast Whitehaven to Tynemouth
137 miles (220 km)
This is the complete C2C National Cycle route crossing the country from east to west along a number of cycle tracks/paths and minor roads. You will see some spectacular scenery as you pass through the Cumbrian Lake District and Northumberland before the last leg through County Durham and the finish point at Tynemouth Pier on the east coast of England. See the Whitehaven to Sunderland page for the other C2C section. View Full Details>>
Druridge Bay Country Park
3 miles (5 km)
This beautiful country park on the Northumberland coast consists of three miles of beach and sand dunes, a large freshwater lake, peaceful woodland and meadows. The coastline is simply stunning with a lovely cycling and walking path running alongside the beach. You could continue your outing by following the coast north towards Amble with views of Coquet Island, or head south to Newbiggin-By-The-Sea. There are several nature reserves in the area so there are plenty of opportunities for bird watching too. View Full Details>>
Hadrians Cycleway
174 miles (280 km)
This is the complete route for the Hadrian's Cycleway which runs from east coast of England to the west coast passing through some fabulous scenery. There's some fascinating history too with views of the famous ancient wall and a visit to a series of Roman forts. View Full Details>>
Haltwhistle to Alston
13 miles (21 km)
This traffic free ride runs along a shared cycling and walking path from Haltwhistle to Alston. The route runs along a disused railway line, with views of the River South Tyne and the noteworthy viaduct at Lambley. It runs for a distance of about 13 miles on a fairly flat path, with other highlights including the splendid South Tynedale Steam Railway and the lovely scenery of the North Pennines AONB.
The route starts from Haltwhistle train station and heads south west to Featherstone Rowfoot and Coanwood before coming to the Lambley Viaduct. The impressive structure was built in 1852 and consists of 9 arches standing at a height of 35 metres (110 feet) above the South Tyne River. Near here you can also pay a visit to Featherstone Castle, a Grade I listed Gothic style country mansion.
The route continues south through Slaggyford and Kirkhaugh Bridge where you will pass the Whitley Castle Roman Fort. Shortly after you run along the river into Alston where the route finishes. View Full Details>>
Haltwhistle to Bellingham
28 miles (45 km)
This ride follows National Cycle routes 72 and 68 through the beautiful and tranquil Northumberland National Park. You begin by Haltwhistle rail station and follow National Cycle route 72 to Bardon Mill following the River South Tyne. Here you turn north along National Cycle route 68 taking you through Northumberland National Park on off road tracks and quiet roads where you will pass the famous Hadrian's Wall. The final stretch takes you along the Pennine Way to the finish point at Bellingham which has plenty of places for an overnight stay. View Full Details>>
Haltwhistle to Tynemouth
57 miles (92 km)
This route is the final leg of 3 making up the Hadrians Cycleway. The ride has some fabulous scenery as you pass through the counties of County Durham, Northumberland and Tyne and Wear and the city of Newcastle. View Full Details>>
Harwood Forest
27 miles (44 km)
Enjoy a largely traffic free cycle ride through Harwood Forest and the Simonside Hills in the Northumberland National Park. The route runs from Elsdon to Hepple and makes use of the Border County Ride cycle track which runs through the heart of Harwood Forest. The route starts in the village of Elsdon and passes Battle Hill, Fallowless Lough, Whitefield Hill and the River Coquet before arriving at Hepple. Return to Elsdon via the same route.
If you're looking for more cycle rides nearby then you could try the Kidland Forest cycle route which also makes use of the Border County Ride. You could also pay a visit to the pretty Fontburn Reservoir which lies just to the east. View Full Details>>
Kidland Forest
14 miles (23 km)
Explore Kidland Forest and Upper Coquetdale on this circular cycle ride in the Northumberland National Park. You'll enjoy off road woodland tracks and a long riverside section on this varied ride.
The route starts near the parking area at Barrowburn and follows the Border County Ride off road cycle track into Kidland Forest. You then follow the track along the edge of the forest, passing Nettlehope Hill and Saughy Hill on the way. At Alwinton you pick up a country lane which takes you along the River Coquet to Barrowburn.
If you're looking for more cycle rides in the area then you could try the Harwood Forest cycle route which also makes use of the Border County Ride. View Full Details>>
Kielder Forest Lakeside Way
22 miles (35 km)
This fantastic circular cycling and walking route takes you around the beautiful Kielder Water in Kielder Forest Park, Northumberland. The route is known as the Lakeside Way and follows the shoreline of the reservoir on a lovely multi-user track. Along the way you can see twenty pieces of outdoor public art including the futuristic Belvedere shelter and the three large rotating Janus Chairs. There's excellent wildlife spotting opportunities with Ospreys regularly seen around the reservoir.
The route also passes Kielder Dam and Kielder Castle where you will find an excellent visitor centre with exhibitions, information and a cafe. The castle is also the centre for cycling within the park - you can hire a bike here or get your own repaired. It is located at the northern tip of the reservoir at Kielder village.
If you're looking for a more challenging cycle ride you will also find several colour coded mountain bike trails within the park. They range from the easy Borderline trail to the thrilling Deadwater black trail. 
For great views over the Lake District and the Scottish Hills you could climb Deadwater Fell from Kielder Castle.
A few miles to the north there's a nice climb to Girdle Fell with great views over the lovely Catcleugh Reservoir. View Full Details>>
Morpeth to Alnwick
31 miles (50 km)
Travel along National Cycle routes 155 and 1 on this lovely ride which takes you along the Northumberland Coast. View Full Details>>
National Cycle Route 10
137 miles (220 km)
This signed Sustrans cycle route crosses England from west to east. The route starts at Cockermouth and head east to North Shields, passing Carlisle and Bellingham on the way. View Full Details>>
Newcastle to Bellingham
56 miles (90 km)
This long route takes you from Tyne and Wear into Northumberland along National Cycle routes 72 and 10. You start by Newcastle Upon Tyne rail station and head along National Cycle route 72 and the River Tyne to East Howdon. A long off road stretch along a dismantled railway line followed by some country roads takes you to Ponteland along National Cycle Route 10 and the Reivers Route. The ride continues on road through Northumberland with some lovely scenery including views of the River North Tyne and Colt Crag Reservoir. You finish at the tourist information centre at Bellingham - a popular stopping place for walkers and cyclists visiting the Pennine Way Trail. View Full Details>>
Penrith to Consett
53 miles (85 km)
Travel from Penrith in the Cumbrian Lake District along the C2C National Cycle route to Consett in Durham. This can be completed as the 2nd leg of the C2C ride following from Whitehaven to Penrith. View Full Details>>
Plessey Woods Country Park
3 miles (5 km)
This pretty country park is situated on the River Blyth at Hartford Bridge, 5 miles south of Morpeth and north of Cramlington. There are 100 acres of woodland and meadow to explore and a lovely long waterside stretch along the River Blyth. There's also an abundance of wildlife with woodpecker, nuthatch, tree creeper, kingsfisher, red squirrel, roe deer and fox. There are a number of self guided walking trails and a bridleway for cyclists. The park has an excellent visitor centre with maps, guides and a cafe.
If you have time you could head half a mile east to Bedlington Country Park where there are more riverside trails to try through Humford Woods. View Full Details>>
Queen Elizabeth II Country Park
2 miles (2.5 km)
Enjoy a short cycle or walk around the large lake in this pretty country park near Ashington. The lake is surrounded by woodland and grassland and there is also a miniature railway to ride. The park is situated on the site of the Woodhorn Colliery and the old colliery buildings have now been turned into a museum. Queen Elizabeth II Country Park is located near the Northumberland Coast between Newbiggin By the Sea and Ashington.
Druridge Bay Country Park is only a few miles north so you could continue your walk or ride along the coast to this beautiful park. View Full Details>>
Reivers Route
181 miles (292 km)
This signed Sustrans Route crosses the country from Whitehaven on the west coast to Tynemouth on the east coast. View Full Details>>
Silloth to Haltwhistle
63 miles (102 km)
This route forms the 2nd leg of the magnificent Hadrians Cycleway-a 174 mile National Cycle Network route running through Cumbria, Northumberland and Tyneside. View Full Details>>
Slalely Forest
7 miles (12 km)
This large area of coniferous woodland is located a few miles south of Hexham. There's miles of nice wide trails suitable for mountain bikers or walkers. In the forest you'll find a mixture of spruce, pine and larch trees with lots of wildlife to look out for. Keep your eyes peeled for nightjar and red squirrels as you make your way through the woods. There's also a sculpture trail at the eastern side of the woods.
To the east of the woods you will find the noteworthy Slalely Hall. The Edwardian mansion is now a hotel set in 1000 acres of beautiful grounds. In the grounds there are Japanese Gardens, wide lawns and wonderful views of the surrounding countryside. View Full Details>>
South Tyne Trail
23 miles (37 km)
Travel through the fabulous North Pennines and enjoy some spectaular scenery on this shared walking and cycle path.
The trail starts off at Tyne Head - the source of the River South Tyne. You then head north to Garrigill along the river passing the impressive Ashgill Force waterfall as you go. The trail continues to Alston where you will run alongside the fabulous South Tynedale Steam Railway (see video).
From Alston you head through Slaggyford and Lambley where you will pass the Grade I listed Featherstone Castle and the striking structure that is Lambley Viaduct. The final section takes you through Coanwood to the finish point at Haltwhistle rail station.
This is a terrific riverside trail with moors, fells and beautiful countryside to take in.
The route links with Isaac's Tea Trail and the Pennine Way around Alston. View Full Details>>
Sunderland to Morpeth
37 miles (60 km)
This ride follows National Cycle routes 1 and 155 through Tyne and Wear and into Northumberland. You start in Sunderland and head north along the coast to South Shields where you can catch the South Shields Ferry across the harbour. You then continue along the coast through Tynemouth, Whitley Bay and Blyth. Near Newbiggin By the Sea you turn inland along National Cycle route 155 passing Queen Elizabeth II Country Park, Wansbeck Riverside Country Park and Ashington before finishing by crossing the River Wansbeck at Morpeth.
This is an interesting, largely coastal route with several off road sections making for a worthwhile ride. Highlights include the splendid cliffs and coastal scenery at Souter Lighthouse and Whitburn Coastal Park near South Shields. View Full Details>>
Tyne Green Country Park
2 miles (3 km)
Enjoy a riverside walk or cycle along the River Tyne in this country park in Hexham. There are lovely tree lined avenues to stroll down, a golf course and club house, play area, cafe and watersports centre. Tyne Green is also good for birdwatching - look out for Goosander, Goldeneye and Teal on the river.
The park is located right next to Hexham railway station. View Full Details>>
Whitehaven to Sunderland
134 miles (215 km)
This is the complete C2C National Cycle route crossing the country from east to west along a number of cycle tracks/paths and minor roads. You will see some spectacular scenery as you pass through the Cumbrian Lake District and Northumberland before the last leg through County Durham and the finish point at Roker Pier on the east coast of England at Sunderland.
See the Whitehaven to Tynemouth page for the other section. View Full Details>>