Wiltshire Cycle Routes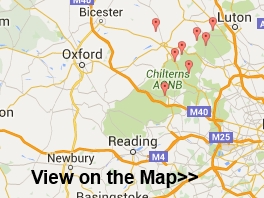 Wiltshire is an interesting and attractive county with plenty to see and do for the cyclist.
The main highlights in the county are the Kennet and Avon Canal with its cycle friendly towpaths, and of course Salisbury with it's glorious cathedral.

Also check out the Wiltshire Cycleway with 168 miles of cycling through lovely countryside including the beautiful Avon Valley with its fine river and Salisbury plain with the famous ancient stone circles of Stonehenge.
Use the links to view full route information including elevation profiles, interactive maps and GPS downloads.
You can also view an overview map of all the routes in the using the Wiltshire Cycle Map>>
There are several National Cycle Networksigned routes in the county many of which have been mapped and can be viewed and downloaded below.

For more information on cycle routes in Wiltshire including tips, advice and free cycle maps please click here
Route Name
Distance
Description
Bath to Chippenham
26 miles (42 km)
Follow National Cycle Route 4 from Somerset into Wiltshire on this attractive water based ride. The route starts on Pulteney Bridge in Bath and follows the Kennet and Avon Canal and the River Avon to Bradford-on-Avon. From there you continue along the canal to Semington where you will turn north towards Melksham. From here a short on road section leads you to Lackock where you will pass the famous Lacock Abbey.Country lanes then lead you through Notton before arriving at the finish point in Chippenham. View Full Details>>
Bath to Longleat Safari Park
28 miles (45 km)
Follow National Cycle Route 4 and the Wiltshire Cycleway through Somerset and Wiltshire to this popular tourist attraction. View Full Details>>
Biss Meadows Country Park
4 miles (7 km)
Enjoy a peaceful riverside walk or cycle along the River Biss in this lovely country park in Trowbridge. The park has a series of nicely laid out paths so makes for a nice traffic free cycle or walk. Biss Meadows is located very near Trowbridge town centre so is easily accessible. There's also a variety of wildlife with herons and Kingfishers visitors to the park.
To continue your walking in the town you could try our Trowbridge Park and River Walk and visit the lovely sensory garden just to the north of Biss Meadows.
Just to the west is Southwick Country Park which has some good trails to take you around the 100 acre site. View Full Details>>
Bradford-on-Avon to Hungerford
50 miles (80 km)
Follow National Cycle Route 4 from Bradford-on-Avon to Hungerford via Chippenham and Avebury on this route through the countryside. View Full Details>>
Bristol to Trowbridge
30 miles (48 km)
This lovely largely traffic free route takes you along National Cycle Route 4 from Bristol to Bath and Bradford-on Avon before finishing in Trowbridge. View Full Details>>
Chippenham to Calne Railway Path
6 miles (10 km)
This is a nice easy cycle or walk along the disused railway path from Chippenham to Calne. It follows National Cycle route 403 and includes lovely riverside runs along the River Avon and the River Marden. The route is almost entirely traffic free so is an ideal option for a family cycle ride or easy walk.
At the end of the trail near Calne, where recommend taking a small detour south of the route to visit the splendid Bowood House. The fine Georgian House is surrounded by beautiful parkland and gardens. View Full Details>>
Chiseldon and Marlborough Railway Path
9 miles (14 km)
This is a nice easy cycle or walking route along the now disused Chiseldon and Marlborough Railway.
It starts in Marlborough where you cross the River Kennet and head into the countryside along the path. You will pass through the pretty villages of Ogbourne St Andrew and Ogbourne St George before finishing at Chiseldon. This is a nice easy, traffic free ride so ideal families looking for a safe route. This route is also suitable for walkers looking for a peaceful easy walk.
This route links nicely with the Chiseldon Timberland Trail which runs on from Chiseldon to Swindon.
You could also visit Coate Water Country Park which has nice cycling and walking trails around a large lake.
To continue your cycling around Swindon see our circular Swindon Cycle Route which visits several of the parks in the town. View Full Details>>
Chiseldon Timberland Trail
4 miles (6.5 km)
This short easy cycle or walk trail runs from Swindon to Chiseldon along the old Swindon to Marlborough railway line.
The trail starts near Swindon Country Cricket Ground and heads to the lovely Coate Water Country Park where you can hire boats or try your hand at the crazy golf. The route then joins the disused railway path which takes you to Chiseldon and includes a stretch through a delightful bluebell wood. For walkers the best start point is at Coate Water where there is parking next to the trail start.
To continue your cycling around Swindon see our circular Swindon Cycle Route which visits several of the parks in the town. View Full Details>>
Coate Water Country Park
3 miles (5 km)
This is a short circular walk around the delightful Coate Water Country Park in Swindon. The walk begins at the car park and takes you around the 70-acre lake and through the wildflower meadows. The park is a great place to bird watch with Herons, Shags and Grebes among the visitors to the lake. Also look out for deer and foxes in the wildflower meadows. The park also has a Ranger Centre and Information Point and a pitch and putt.
Although the route below is devised for walkers the park also has a cycle path running along the lake. For more details visit the Information Point at the car park.
To extend your outing you could pick up the Chiseldon and Marlborough Railway Path from the village of Chiseldon. The climb to Liddington Hill also starts from Chiseldon. It's a nice climb which includes a visit to Liddington Castle Hill fort which dates from 7th century BC. View Full Details>>
Cotswold Water Park
10 miles (16.5 km)
This fabulous attraction has numerous waterside cycling and walking paths taking you around the park's 150 lakes. There are 40 square miles to explore within the water park but with the Thames Path National Trail and National Cycle Route 45 running through the park there is great scope for continuing your exercise along these trails (bike hire is available in the park). There is a wide variety of wildlife to see too - look out for otters, water voles and beavers.
The western section of the park shown in the map is located between Swindon and Cirencester. There is also an eastern section located near Fairford and Lechlade. Our Fairford Walk starts from the town and explores that section of the park before heading to Lechlade for a stroll along the Thames. View Full Details>>
Gillingham to Frome
19 miles (31 km)
This route follows National Cycle Route 25 and National Cycle Route 24 from Dorset to Somerset. The route starts near the train station in Dorset based Gillingham and heads north on quiet country roads. You'll soon come to Stourhead - an 18th century landscaped garden owned by the National Trust that is well worth a visit. You then continue onto a lovely stretch through the Longleat Estate. If you have time, Longleat House is another route highlight well worth stopping for, with beautiful grounds, a safari park and the delightful Heaven's Gate to enjoy. The final stretch takes you through a woodland section and then along country lanes to Frome, where you finish near the train station. View Full Details>>
Gillingham to Warminster
21 miles (33 km)
This route follows National Cycle Route 25 from Dorset to Wiltshire. The route starts near the train station in Dorset based Gillingham and heads north on quiet country roads. You'll soon come to Stourhead - an 18th century landscaped garden owned by the National Trust that is well worth a visit. You then continue onto a lovely stretch through the Longleat Estate and Longleat Centre Parcs. If you have time, Longleat House is another route highlight well worth stopping for, with beautiful grounds, a safari park and the delightful Heaven's Gate to enjoy. The final stretch takes you to Warminster on quiet roads. View Full Details>>
Grovely Wood
6 miles (9 km)
Enjoy cycling and walking trails in this large area of woodland near the Wiltshire village of Great Wishford. View Full Details>>
Kennet and Avon Canal
76 miles (122 km)
The Kennet and Avon Canal runs from the Thames at Reading to Bath. It's great for easy cycling with nearly all of the canal open to cyclists. Several sections have a nice wide, surfaced towpath making it ideal for families or anyone looking for a nice traffic free ride. On the way you'll enjoy lovely views of the Somerset, Berkshire, and Wiltshire countryside, passing through a series of pretty villages and the beautiful Vale of Pewsey. There's also several nice canalside pubs where you can stop for refreshments and rest your legs.
Much of the route follows National Cycle Network Route 4 so it is well signed throughout.
Starting on the Thames in Reading, you head south and then west to Aldermaston Wharf, Woolhampton, Thatcham, Newbury, Hungerford and Devizes where you will pass the impressive Caen Hill Locks. View Full Details>>
Lydiard Park
2 miles (3.5 km)
Located on the edge of Swindon is this splendid park with 260 acres of lawns, woodlands and pasture for visitors to walk or cycle through. Here you will find the beautifully-restored State Rooms of Lydiard House, with its original furnishings and portrait gallery. There is also an ornamental fruit and flower Walled Garden and a children's play area.
To continue your walking in the area you could head to the nearby Mouldon Hill Country Park. Here you'll find a pretty lake, the River Ray, a section of the North Wilts Canal and nice views from the park's high points.
About a mile to the north east you'll find Shaw Forest Park. View Full Details>>
Marlborough to Reading
43 miles (70 km)
This lovely ride takes you along National Cycle Route 4 from Marlborough in Wiltshire to Reading in Berkshire via Newbury & Hungerford.
Much of the ride is traffic free with a long attractive stretch along the Kennet and Avon Canal and a lovely run through Savernake Forest at the start. View Full Details>>
Marlborough to Swindon
26 miles (42 km)
Follow regional routes 20 and 26 from Marlborough to Swindon through some lovely Wiltshire countryside.
The route starts near the Marlborough White Horse and heads east along the River Kennet to Ramsbury via Stitchcombe and Axford. You then head north to Wanborough and then onto Liddington where you'll pass the noteworthy Liddington Hill. A final pleasant strech around the attractive Coate Water Country Park then takes you to the outskirts of Swindon. View Full Details>>
National Cycle Route 25
58 miles (94 km)
National Route 25 is a signed Sustrans Cycle Path running from Longleat to Bournemouth on the south coast. View Full Details>>
North Wiltshire Rivers Route
25 miles (40 km)
This is a an excellent, largely off road, cycling and walking path that runs along National Cycle Route 4 from Melksham to Avebury. It takes you to historic towns and villages, along delightful rivers and through some splendid Wiltshire countryside.
The route starts by the River Avon in Melksham and heads towards the historic village of Lacock where you will find the National Trust owned Lackock Abbey.. The route continues through Chippenham where you can enjoy another riverside stretch along the River Avon and then along the River Marden to Calne. The final section takes you through Cherhill, where you will pass the Cherhill White Horse, and then onto Avebury with its fascinating ancient stones. You can explore the site of the Avebury Stones using google street view below. View Full Details>>
Ridgeway Circular Walk - Aldbourne
11 miles (18 km)
This circular route on the Wiltshire Downs explores the area around the village of Aldbourne. It's a 12 mile route on broad tracks which is also suitable for cyclists. The tracks are waymarked with 'Ridgeway Circular Route'. There's lovely rolling countryside with great views and some moderate climbs. Look out for a wide variety of flora and fauna on the attractive chalk downland. Wildlife includes deer, hares and birds such as skylarks and meadow pipits. In the summer butterflies can be seen around the widlflowers growing on the hills.
The route starts in the village of Aldbourne, about 5 miles to the south east of Swindon and 6 miles north east of Marlborough. It's a pretty village with an interesting history and the medieval church of Saint Michael which overlooks the village green. There's also a number of attrative old sarsen stone cottages.
You leave the village climbing in a north westerly direction to Sugar Hill where there are four Bronze Age barrows. You then turn west towards Liddington Hill. Here you will find Liddington Castle, a late Bronze Age and early Iron Age hill fort. From the 900ft hill there are splendid views over the beautiful countryside of the North Wessex Downs.
From the hill you descend to the hamlet of Woodsend and the abandoned medieval village of Snap. The route then heads east, passing Upper Upham before returning to Aldbourne. View Full Details>>
Salisbury Off Road Explorer
31 miles (50 km)
This circular route follows a series of excellent off road tracks around Salisbury. Most of these trails are quite stony so a hybrid or mountain bike is advised.
Since this route is almost entirely off road it is also suitable for walkers looking for a long distance walk. View Full Details>>
Salisbury to Romsey
19 miles (31 km)
Follow National Cycle Route 24 from Wiltshire into Hampshire on this pleasant route. The route starts near the centre of Salisbury and heads east into the countryside on quiet roads. There is then a pleasant stretch along the River Dun leading to the National Trust owned Mottisfont Abbey.
The route then turns south following the River Test through Tinsbury and then onto Romsey finishing at the train station.
This is a fairly easy ride with plenty of waterside sections that has decent views of the surrounding countryside. View Full Details>>
Salisbury to Southampton
33 miles (53 km)
Follow National Cycle Route 24 and National Cycle Route 23 from Wiltshire into Hampshire on this pleasant route. The route starts near the centre of Salisbury and heads east into the countryside on quiet roads. There is then a pleasant stretch along the River Dun leading to the National Trust owned Mottisfont Abbey.
The route then turns south following the River Test into Romsey before joining National Cycle route 23 near Eastleigh where you will pass through Lakeside Country Park with 60 acres of Lakes and woodland.
There is then a pleasant stretch along the River Itchen taking you to the Southampton docks where you will finish on the Town Quay. View Full Details>>
Salisbury to Stonehenge
12 miles (20 km)
Starting in Salisbury head north to Salisbury Plain along National Cycle Route 45 and enjoy the unusual atmosphere at famous Stonehenge.
View Full Details>>
Salisbury to Swindon
53 miles (86 km)
This ride takes you through the heart of Wiltshire along National Cycle Route 45 with the famous Stonehenge as a major route highlight. The ride starts in the centre of Salisbury near the tourist information centre and heads north along the River Avon towards Amesbury where you will find the iconic Stonehenge. View Full Details>>
Salisbury to Warminster
17 miles (28 km)
This ride follows National Cycle route 24 along quiet country roads from Salisbury to Warminster. View Full Details>>
Savernake Forest
6 miles (9.5 km)
This large area of woodland is located near Marlborough in the North Wessex Downs AONB.
In the woods you'll find miles of walking and cycling trails, with thousands of acres of ancient woodland to explore. As well as the peaceful trails there's a number of ponds, hill climbs, an arboretum, lots of bluebells in the spring and a variety of woodland birds to look out for. There's also some open farmland with grazing cattle and hundreds of beeches and oaks, with tree lined avenues, and coniferous plantations. 
You can start off from the parking area in the north western corner of the forest, next to the campsite. Then pick up the trails heading south east into forest.
For cyclists there's a nice trail running along the Grand Avenue through the centre of the forest. It's part of National Cycle Network Route 4 and you could continue your ride on our Marlborough to Reading Cycle Route.
To extend your exercise you could head south east from the forest and visit Bedwyn Common and Great Bedwyn village. Here there are some nice waterside paths along the River Dun to enjoy.
Just to the west of the forest you can pick up the long distance Wansdyke Path and visit the nearby West Woods where you'll find more good mountain bike trails and footpaths.
In nearby Marlborough you can enjoy a lovely walk along the River Kennet or pick up long distance trails including the Chiseldon and Marlborough Railway Path and the Wessex Ridgeway. View Full Details>>
Swindon
21 miles (34 km)
This Wiltshire town has several good options for cyclists with a number of waymarked cycling trails to try. This long circular ride uses several of these trails to take you around the town, visiting three lovely country parks on the way.
The ride starts at the train station and heads west along the Station Link and the Western Flyer to Westlea. Here you pick up a section of the West Swindon Round to take you through Toothill and Freshbrook. The route bends round to Lydiard Country Park. The park contains 260 acres of lawns, woodlands and pasture with a mixture of footpaths and cycle routes to try.
After leaving the park you continue through Roughmoor to Shaw Forest Park where you pick up National Cycle Route 45. Follow this north and it will take you to Mouldon Hill Country Park.
The route then heads east along the Urban Round before picking up the Haydon Wick Round at Abbey Meads. This leads you south through Seven Fields to Pinehurst and back to the train station. Here you pick up the rail link again and follow it south east to join with the Dorcan Round. Follow this further south east and you can visit Coate Water Country Park where there's a traffic free cycle trail to follow between the lakes. From here you can also pick up NCN route 45 again and follow it west through Lawns Park and the Old Town. This will eventually lead you back to Westmead where you can pick up the rail link to take you back to the station. View Full Details>>
Swindon to Cirencester
19 miles (30 km)
This route follows National Cycle Route 45 from Wiltshire to Gloucestershire taking you through a lovely part of the Cotswolds. The route starts in Swindon Old Town and follows an off road cycle path into the countryside. A dismantled railway line takes you to Cricklade before more off road paths take you through Cotswold Water Park - the UK's largest water park with 133 numbered lakes.
An on road section then takes you into the finish point in Cirencester near the abbey grounds. View Full Details>>
The Golden Way
7 miles (11 km)
A circular cycling route around the city of Salisbury. The waymarked trail visits Salisbury Cathedral, Milford, Lavistock, Bishopdown and Old Sarum. The route uses a mixture of quiet roads, bridleways, traffic free cycle paths and country lanes. There are nice views of the surrounding Wiltshire countryside and of the River Avon and the River Bourne.
To further explore the area try the Salisbury to Stonehenge cycle ride. The route starts at Salisbury Cathedral and takes you along National Cycle Route 45 to the iconic Stonehenge. View Full Details>>
The Ridgeway
43 miles (69 km)
This is the cycle friendly opening 43 miles of The Ridgeway - one of the UK's National Trails.
This section runs from Overton Hill, near Avebury in Wiltshire, to Streatley, in Berkshire, on the River Thames. The path passes through some lovely scenery including rolling downland and the woods and valleys of the Chilterns. Highlights on the route includes Wayland's Smithy - a Neolithic long barrow and chamber tomb, and the Uffington White Horse in the Berkshire Downs. View Full Details>>
Three Downs Link
102 miles (164 km)
This is a walking and cycling path following bridleways through Hampshire, Berkshire, Wiltshire and Oxfordshire. The trail runs from Exton, in Hampshire, to Dean Hill, near Hungerford. You will pass through open chalk downland, along rivers and canals and through some pretty villages.
The route passes through or near Basingstoke, New Arlesford, Malborough, Winchester, Newbury and Hungerford. It uses the South Downs Way National Trail for part of the route and also links with the Ridgeway National Trail. View Full Details>>
Trowbridge to Marlborough
40 miles (65 km)
Follow National Cycle Route 4 from Trowbridge to Marlborough on this waterside ride. Much of the ride follows the Kennet & Avon Canal passing through Devizes and Wooton Rivers before the final stretch takes you through the expansive Savernake Forest to Marlborough on the River Kennet. View Full Details>>
Warminster to Frome
11 miles (18 km)
Follow National Cycle Route 24 from Wiltshire into Somerset on this ride through the splendid Longleat Estate. The ride passes through woodland and then the deer park, with Longleat House stately home another highlight. With 900 acres of 'Capability' Brown landscaped parkland cycling through Longleat is a wonderful experience. On the opening section there's also lovely views towards the distinctive Cley Hill. It makes for a good walk with the chalk downland of the hill covered in wildflowers in the summer months. View Full Details>>
Warminster to Salisbury
24 miles (38 km)
This route starts at Warminster train station and soon joins the Wiltshire Cycleway Wylye Valley route at Sutton Veny. View Full Details>>
Wessex Ridgeway Trail
62 miles (100 km)
Follow the Wessex Ridgeway Trail and enjoy spectacular views of the Dorset countryside on this shared walking and cycling path.
The trail begins at Tollard Royal in Wiltshire and heads to Hambledon Hill passing through Ashmore Wood and crossing the River Iwerne on the way.
A short section along the river Stour and a wooded spell through Blandford Forest take you to Ibberton and then onto Up Cerne and Maiden Newton. You then head to Beaminster before passing through the beautiful Marshwood Vale and finishing on the Jurassic Coast at Lyme Regis. View Full Details>>
West Woods
4 miles (7 km)
This large area of woodland near Marlborough has miles of hard surfaced cycling and walking trails to try. It's nice for an easy family cycle and there are more challenging tracks for mountain bikers. Walkers can also enjoy various waymarked trails and an easy access route. The woods consist of a beautiful plantation of beech trees with carpets of bluebells in the spring.
The Wansdyke Path runs through the woods so you could pick this up to continue your exercise. You could also reach the woods from Marlborough by following the Wansdyke Path south west from the town centre for about 2 miles.
If you head east from the woods you can visit the expansive Savernake Forest where there's thousands of acres of woodland to explore. View Full Details>>
Wiltshire Cycleway-Bradford-on-Avon to Mere
28 miles (45 km)
This is the first section of the Wiltshire Cycleway which runs for 160 miles through some of the most beautiful countryside in the county.
The ride starts at Bradford-on-Avon and first heads to Farleigh Hungerford where you will cross the River Frome and pass the castle ruins. You then head to Dilton Marsh with a pleasant run along the River Frome and a short section through the pretty Brokerswood country park to enjoy. From here the route follows more country lanes before a lovely stretch through the Longleat Estate. Here you will pass the Safari park and Longleat House both of which are well worth stopping at.
A short on road stretch then takes you to the next major route highlight at Stourhead - an 18th century landscaped garden owned by the National Trust. The last section then takes you through Wolverton to the finish point at the pretty town of Mere. View Full Details>>
Wiltshire Cycleway-Malmesbury to Bradford on Avon
25 miles (40 km)
This is the fifth and final section of the Wiltshire Cycleway which runs for 160 miles through some of the most beautiful countryside in the county.
The route starts in Malmesbury, near the Abbey, and heads south through Dunley Wood, Yatton Keynell, Biddestone and Corsham to Bradford on Avon. View Full Details>>
Wiltshire Cycleway - Great Bedwyn to Malmesbury
35 miles (57 km)
This is the fourth section of the Wiltshire Cycleway which runs for 160 miles through some of the most beautiful countryside in the county. View Full Details>>
Wiltshire Cycleway - Mere to Salisbury
31 miles (50 km)
This is the second section of the Wiltshire Cycleway which runs for 160 miles through some of the most beautiful countryside in the county. View Full Details>>
Wiltshire Cycleway - Salisbury to Great Bedwyn
32 miles (51 km)
This is the third section of the Wiltshire Cycleway which runs for 160 miles through some of the most beautiful countryside in the county. View Full Details>>