Derbyshire Walks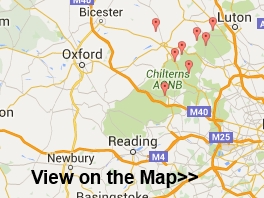 With the stunning Peak District National Park and wonderful long distance trails such as the Trans Pennine Trail and the Pennine Bridleway Derbyshire is a county with dramatic, beautiful and varied scenery.
Use the filter to show walks of a certain type such as woods, reservoirs, hills, long distance, country parks, canals and rivers.
In the spring walkers flock to the beautiful bluebell woods in Derbyshire. Click the 'Woodland' button below to see these.
Use the links to view full route information including elevation profiles, interactive maps and GPS downloads.
You can also view an overview map of all the routes in the using the Derbyshire Walk Map>>
| | | | |
| --- | --- | --- | --- |
| Route Name | Photo | Distance | Description |
| Allestree Park | | 2 miles (3 km) | This large park in Derby covers 320 acres and includes miles of good footpaths for walkers to try. In the park you will find a lovely large lake and peaceful woodland with nature trails. The park is also a nature reserve with lots of interesting flora and fauna to look out for on your walk. Keep your eyes peeled for White letter hairstreak butterflies, Brown Hare and a variety of woodland birds. View Full Details>> |
| Alport Castles | | 10 miles (16 km) | This walk visits this extraordinary geological feature in the Peak District National Park.  Alport Castles is a spectacular formation of rocks formed from numerous landslides over a period of time. The largest of these, resembles a full-scale motte and bailey castle. It's a fabulous sight and is surrounded by some stunning Peak District scenery. Bird watchers can look out for peregrine falcons nesting on the crags. View Full Details>> |
| Arbor Low | | 1 miles (1.5 km) | Visit this Neolithic henge monument and enjoy some lovely moorland scenery on this fascinating walk in the Peak District. The site is located a few miles west of Youlgreave. You can park at Upper Oldhams Farm just off Long Rake. Walk through the farm (there is a £1 charge per person) and then climb towards Arbor Low. The limestone circle sits in an elevated position with super views over the White Peak area of the Peak District. The henge is one of the most well preserved in Britain with 50 large limestone slabs and fragments. It's an atmospheric place, thought to date back to 2500BC to 1500 BC. After you have explored the stone circle you can head south west to Gib Hill where you will find an ancient burial mound. View Full Details>> |
| Around Belper | | 12 miles (19.5 km) | This long circular walk makes use of two of the waymarked long distance trails running through the countryside surrounding the Derbyshire town of Belper. There's much to enjoy with waterside paths along the River Derwent and the Cromford Canal. There's also woodland trails and some moderate hills climbs with great views over the Peak District and the Amber Valley. View Full Details>> |
| Ashbourne | | 8 miles (12.5 km) | The Derbyshire Dales town of Ashbourne is a fantastic base for walkers looking to explore the southern end of the Peak District. Several long distance walking trails pass through the town and surrounding area. The beautiful valleys of the River Dove and River Manifold are also nearby. View Full Details>> |
| Ashford in the Water | | 1 miles (2 km) | The pretty Peak District village of Ashford in the Water has some nice walking trails to try along the River Wye. It's a picture postcard area with quaint stone cottages, nice pubs and lovely views of the river and the old Sheep Wash Bridge. This short walk takes you from Ashford in the Water to the nearby town of Bakewell. It's about a one mile walk, passing Ashford Lake and Lumford Mill with river views on the way. You can return the same way or get the bus back from Bakewell. View Full Details>> |
| Bakewell | | 10 miles (15.5 km) | The market town of Bakewell makes and excellent base for exploring the Derbyshire Dales area of the Peak District National Park. View Full Details>> |
| Bamford Edge | | 4 miles (6 km) | Climb to Bamford Edge on this exhilarating walk in the Peak District. The walk is geologically significant with lots of interesting gritstone rock formations to look out for. From the elevated position of Bamford Edge there are simply wonderful views over the surrounding area. View Full Details>> |
| Baslow | | 9 miles (14 km) | The pretty Peak District village of Baslow gives access to a number of great walking routes. The popular village sits on the River Derwent which is spanned by a 17th-century bridge. There's also a pretty village green and nice pubs and cafes for refreshments. View Full Details>> |
| Birchen Edge | | 2 miles (2.5 km) | Climb to this gritstone edge and enjoy wonderful views over the Derwent Valley in the Peak District. You can start the walk from the Robin Hood pub car park just to the south of Birchen Edge. From here you can pick up the footpaths to take you across the gritstone edge to the wonderful view point where you will find Nelson's Monument. Next to this are three boulders carved with the names of three of Nelson's ships: Victory, Defiance and Royal Soverin. It's a splendid spot with interesting rock formations and fabulous views over the surrounding area. View Full Details>> |
| Black Rocks Cromford | | 4 miles (6 km) | This circular walk visits Black Rocks in the Peak District National Park. The rocks are a striking gritstone outcrop surrounded by the woodland of Cromford Moor. There are wonderful views of the Derwent Valley from the rocks which are in an elevated position above the town of Cromford. View Full Details>> |
| Bleaklow | | 11 miles (17 km) | This challenging walk takes you to Bleaklow Head and Bleaklow Stones near Glossop, in the Peak District National Park. The elevated largely peat covered, gritstone moorland, is popular with walkers. View Full Details>> |
| Bonnie Prince Charlie Walk | | 17 miles (28 km) | Follow in the footsteps of Bonnie Prince Charlie on this walk which traces the route of his march from Ashbourne to Derby in 1745. View Full Details>> |
| Buxton | | 20 miles (32 km) | The popular spa town of Buxton has a number of waymarked trails taking you though this beautiful area of the Peak District. There's also challenging hill climbs, riverside paths, pretty reservoirs and delightful parks to explore. View Full Details>> |
| Calke Park | | 3 miles (5 km) | This walk takes you around the magnificent Calke country estate located in Ticknall, Derby. The walk begins at the car park and takes you along the beautiful Staunton Harold Reservoir before exploring the woodland, ponds and meadows of Calke Park. There is also a deer park with Calke's herd of fallow and red deer, while the wetlands area is also home to more wildlife with dragonflies and damselflies to see. View Full Details>> |
| Carsington Water | | 7 miles (12 km) | This route follows the circular cycling and walking trail around Carsington Water in Ashbourne, Derbyshire. The trail starts at the excellent visitor centre where cycle hire is available. It includes long shoreline sections and several woodland sections with great views of the surrounding countryside. The route runs for just over 7 miles on a fairly flat path so it's suitable for most abilities. View Full Details>> |
| Castleton Circular Walk | | 6 miles (10 km) | This challenging circular walk explores the hills and countryside surrounding the Derbyshire village of Castleton. You'll climb to the popular hills of Mam Tor, Hollins Cross and Lose Hill with spectacular views over the surrounding Peak District countryside. It's about a six mile walk with the route climbing to a height of over 1600ft at the high points. View Full Details>> |
| Centenary Way | | 25 miles (40 km) | Follow the Centenary Way from Ilkeston to Ashbourne on this 25 mile walk through the Derbyshire countryside. The walk visits several pretty villages including West Hallam, Duffield, Brailsford, Edmaston, Shirley and Osmaston. View Full Details>> |
| Chatsworth Park | | 6 miles (9 km) | A circuit around the splendid Chatsworth Park in the Derbyshire Peak District. There's 1000 acres of parkland to explore with views of the River Derwent, woodland trails and fallow deer. View Full Details>> |
| Chinley Churn and Cracken Edge | | 4 miles (6.5 km) | Climb Chinley Churn and enjoy super views over the Peak District towards Kinder Scout on this circular walk. View Full Details>> |
| Chrome Hill | | 5 miles (7.5 km) | This circular walk climbs the beautiful Chrome Hill in the Upper Dove valley area of the Peak District. You will visit the Chrome and Parkhouse Hills SSSI, an area with fascinating geology and limestone flora. View Full Details>> |
| Combs Reservoir | | 2 miles (4 km) | This circular walk takes you around Combs Reservoir near Chapel-en-le-Frith on the edge of the Peak District National Park. You can park on the western side of the reservoir and then follow the shoreline footpath towards the village of Combs. In the village you will find the Beehive pub which is a nice place to stop for refreshments. From Combs you follow more public footpaths through the countryside on the eastern side of the water before country lanes take you back to the car park. View Full Details>> |
| Cown Edge Way | | 17 miles (28 km) | Visit the striking Cown Edge rocks on this walk through Greater Manchester and Derbyshire. View Full Details>> |
| Cresswell Crags | | 1 miles (1.5 km) | This walk takes you around this fascinating limestone gorge on the Derbyshire and Nottinghamshire border. There's a lovely waterside footpath running along Crags Lake with views of the surrounding caves and cliffs. It's a well surfaced trail taking you up close to the remarkable geological features in the park. There is an excellent visitor centre with a museum detailing the history of the caves and fissures. You can see bones of lynx, beaver and wild pig dating from the last Ice Age 9,500 years ago. There's also some fascinating Cave Art, with engravings and bas-reliefs found on the walls and ceilings of some of the caves as recently as 2013. It's a very important find as it had previously been thought that no British cave art existed. View Full Details>> |
| Cromford Canal | | 5 miles (8 km) | Enjoy a waterside stroll along the Cromford Canal on this easy walk in Derbyshire. This section of the canal runs from Cromford to Ambergate and is designated as a Biological Site of Special Scientific Interest and a Local Nature Reserve. The walk passes the Leawood Pump House by the aqueduct over the River Derwent and a series of pretty bridges. You'll also pass Shining Cliff Woods and enjoy lovely views of the Derwent Valley. The walk makes use of the Derwent Valley Heritage Way so you could continue along this long distance walking route to extend your walk. View Full Details>> |
| Cuckoo Way | | 46 miles (74 km) | This walk follows the Chesterfield Canal through Nottinghamshire, South Yorkshire and Derbyshire from Chesterfield to West Stockwith. You will pass 36 locks and 11 bridges as you walk along one of England's most beautiful waterways. View Full Details>> |
| Curbar Edge | | 2 miles (3 km) | This circular walk takes you along the spectacular Curbar Edge in the Peak District. From the elevated position on Curbar Edge there are magnificent views over the Eastern Moors of the Peak District. The area is also covered with interesting rock formations. Look out for red deer on the moors and birdlife such as the Ring Ouzel, in the air. View Full Details>> |
| Dane Valley Way | | 41 miles (66 km) | Follow the River Dane through Derbyshire and Cheshire on this fabulous walk from Buxton to Middlewich. View Full Details>> |
| Derby Canal | | 6 miles (10 km) | Follow the Derby canal from the centre of the city to the Trent and Mersey Canal at Swarkestone. The flat path runs for about 6 miles and is suitable for cyclists or walkers. View Full Details>> |
| Derwent Edge | | 8 miles (13 km) | Climb to this wonderful Millstone Grit escarpment and enjoy fabulous views back down to the numerous beautiful reservoirs below. It's a challenging circular walk climbing to a height of over 1700ft around Back Tor. You will be rewarded with stunning far reaching views over the Peak District. View Full Details>> |
| Derwent Reservoir | | 4 miles (6.5 km) | This is a moderate walk along Derwent and Ladybower Reservoirs, with a short climb to the woodland, farmland and moorland above the water. From the high points there are wonderful views of the Derwent Valley and the surrounding Peak District hills. View Full Details>> |
| Derwent Valley Heritage Way | | 51 miles (82 km) | Follow the River Derwent through the Derbyshire Peak District on this stunning walk. The path runs from Derwent Mouth, Shardlow and passes through Derby, Belper and Matlock on your way to the finish point at Ladybower Reservoir, Heatherdene. View Full Details>> |
| Dovedale | | 2 miles (4 km) | The beautiful Dovedale is one of the must see areas in the Peak District. The area attracts a million visitors each year because of its stunning natural beauty. View Full Details>> |
| Dronfield 2000 Rotary Walk | | 11 miles (18 km) | Explore the woodland and farmland around Dronfield, in Derbyshire, on this pleasant circular walk View Full Details>> |
| Eccles Pike | | 4 miles (6 km) | This is a popular climb to Eccles Pike from Whaley Bridge in the Peak District. It's about a two mile walk from the train station/centre of Whaley Bridge. You follow footpaths through the countryside, passing Buxworth before climbing to the 370 metres (1,210 ft) summit of Eccles Pike. From here there are fabulous views over the Peak District towards Windgather Rocks, Combs Edge, Combs Reservoir, Cat's Tor and Shining Tor. At the summit you will find a topograph which shows all the sights you can see from the top. It's a lovely spot with the surrounding fields covered in various wildflowers in the summer months. View Full Details>> |
| Edale | | 4 miles (6 km) | The village of Edale is a fantastic place for walkers wishing to explore this beautiful area of the Derbyshire Peak District. It is famously the start of the Pennine Way and is also regularly used as a base for climbing the wonderful Kinder Scout, the challenging stone steps of Jacob's Ladder and Kinder Downfall, the highest falls in the Peak District. View Full Details>> |
| Elvaston Castle Country Park | | 2 miles (3 km) | Explore 321 acres of open parkland, woodland and formal gardens on this cycle or walk near Derby. In the park you will find the 17th century Elvaston Castle surrounded by delightful gardens with stables, kennels, a walled garden, a home farm, several cottages, gatelodges, an ice house and a boathouse. View Full Details>> |
| Erewash Canal | | 12 miles (19 km) | Follow the Erewash canal through south Derbyshire on this waterside cycling and walking route. The canal runs from Trent Lock near Long Eaton to the Langley Mill (Great Northern) basin. You can follow the towpath all the way on your bike or on foot. It's a nice easy route that runs for about 12 miles so it's a good family cycle ride or long walk. On the way you'll pass old mills, pretty locks and a number of stone bridges. The areas around Nutbrook Junction and Trowell Marsh are nature reserves where you can look out for a wide variety of wildlife. There's also nice views of the River Erewash and the surrounding countryside. The canal forms part of the larger Erewash Valley Trail so it's easy to extend your exercise on this circular route. View Full Details>> |
| Erewash Valley Trail | | 28 miles (45 km) | This splendid cycling and walking trail explores the canals, countryside, towns and villages of south Derbyshire and Nottinghamshire. It's a circular route with miles of great traffic free sections so it's ideal for families or anyone looking for a safe cycle ride. Walkers can also enjoy the nice surfaced trails along the canals and through the nature reserves on this varied route. View Full Details>> |
| Errwood Reservoir and Fernilee Reservoir | | 4 miles (6 km) | Enjoy some lovely waterside walking along these two reservoirs in the Goyt Valley area of the Peak District. The walk starts from the Erwood Hall Car Park at the southern end of Erwood Reservoir but you could also start the walk at Buxton and follow the Midshires Way to the reservoirs. The route follows good footpaths along the western side of the two reservoirs before following the River Goyt to Fernilee. You can return the same way or follow the Midshires Way through the woodland above the reservoirs. It's a beautiful area with the water surrounded by attractive woodland and the river feeding into Fernilee Reservoir at the northern end. View Full Details>> |
| Etherow Goyt Valley Way | | 14 miles (22 km) | This walk runs from Stockport to Hadfield along the Rivers Goyt and Etherow. View Full Details>> |
| Eyam | | 5 miles (7.5 km) | This popular village in the Derbyshire Dales has a fascinating history and some lovely walks to try. Eyam is known as the 'Plague Village' because of an outbreak of bubonic plague in 1665. The villagers chose to isolate themselves rather than let the infection spread. View Full Details>> |
| Five Pits Trail | | 6 miles (10 km) | This is a super off road cycling and walking trail running from Grassmoor Country Park to Tibshelf. The route follows National Cycle Network route number 67 but there is also a detour at Wolfie Pond which heads east to the Williamsthorpe Nature Reserve before rejoining the route south. View Full Details>> |
| Foremark Reservoir | | 2 miles (3 km) | This walk visits the pretty Foremark Reservoir near Burton Upon Trent in Derbyshire. The walk starts at the car park at the north eastern end of the reservoir and follows woodland trails along the reservoir to Carver's Rocks. The area is a nature reserve so look out for a variety of wildlife including several species of butterflies and wildfowl. The woodland area is lovely with bluebells and silver birches near the reservoir banks. It's a great place for a picnic and you can also purchase refreshments at the cafe. The reservoir is located near Ashby-de-la-Zouch, Ingleby, Swadlincote and Willington. View Full Details>> |
| Froggatt Edge Circular Walk | | 4 miles (6 km) | Enjoy splendid views over the Dark Peak on this climb to the gritstone escarpment of Froggatt Edge. There's interesting rock formations, sheltered birch woodland and lots of lovely heather to see in the late summer. View Full Details>> |
| Glossop | | 16 miles (25.5 km) | This popular market town is often referred to as the gateway to the Peak District National Park'. As such it's a walkers paradise with several waymarked trails, beautiful reservoirs and challenging hill climbs to try. View Full Details>> |
| Goyt Way | | 10 miles (16 km) | Follow the Goyt Way along the Peak Forest Canal and the River Goyt on this lovely waterside walk through Greater Manchester and Derbyshire. View Full Details>> |
| Grassmoor Country Park | | 1 miles (2 km) | Enjoy meadows and lagoons in this pretty country park near Chesterfield View Full Details>> |
| Grindslow Knoll | | 5 miles (8 km) | This challenging circular walk visits Grindslow Knoll in Edale in the Peak District. It's a beautiful area with interesting rock formations and wonderful sweeping views over the Peak District. View Full Details>> |
| Hardwick Hall Derbyshire | | 2 miles (3 km) | This wonderful National Trust owned estate has miles of splendid walking trails to follow. Not to be confused with Hardwick Hall Country Park in Country Durham, Hardwick Hall in Derbyshire is a fine place to stretch your legs if you are in the Mansfield or Chesterfield area. There's 2,500 acres of parkland, woodland, wetland and farmland to explore so you can easily spend a few hours walking the trails. View Full Details>> |
| Hartington | | 6 miles (9.5 km) | This pretty village is a great base for exploring some of the highlights of the popular Dove Dale area of the Peak District. The village includes attractive houses and a pretty green and duck pond. There's also an interesting history with the 13th century parish church of Saint Giles and the 17th century Hartington Hall.  View Full Details>> |
| Hathersage | | 8 miles (12.5 km) | The village of Hathersage is a popular base for walkers wishing to explore some of the highlights of the Peak District National Park. It has several long distance trails running past it and a number of challenging climbs to try. Set in the beautiful Hope and Derwent Valleys the village is accessible by rail services to Hathersage train station. View Full Details>> |
| Hayfield | | 2 miles (3 km) | The popular village of Hayfield is a great base for exploring some of the highlights of the High Peak area of the Peak District National Park. It's proximity to Lantern Pike, Kinder Reservoir, Kinder Downfall and Kinder Scout are particularly attractive. There's also the Sett Valley Trail, Pennine Bridleway and Pennine Way long distance footpaths running through the area. View Full Details>> |
| Heights of Abraham | | 3 miles (4.5 km) | Ride a cable car to the Hilltop Park and enjoy magnificent views of the Derwent Valley and surrounding Peak District at this major attraction in Matlock. The park also includes caverns and mine tours where you can experience a day in the life of a 17th Century lead mining family. View Full Details>> |
| High Peak Trail | | 17 miles (28 km) | This splendid, shared walking and cycle trail follows a disused railway line from Cromford to Dowlow through the beautiful Peak District National Park. View Full Details>> |
| High Tor Matlock | | 1 miles (2 km) | This short climb takes you to High Tor hill between Matlock and Matlock Bath. The impressive limestone crag is just over a mile from the town centre and the train station. If you follow the Derwent Valley Heritage Way along the River Derwent south you will soon come to the tor. There's fantastic views of Matlock Bath, the Heights of Abraham, Riber Castle and the surrounding Peak District countryside from the summit. The hill also includes a splendid narrow walkway called 'Giddy Ledge'. Only try this if you've a real head for heights though! View Full Details>> |
| High Wheeldon | | 2 miles (2.5 km) | This walk climbs High Wheeldon Hill in the Upper Dove Valley area of the Peak District. It's a popular walk with the hill summit giving wonderful views over the Peak District. You can see Parkhouse Hill, Chrome Hill and the villages of  Earl Sterndale, Longnor and Crowdecote. View Full Details>> |
| Hope Valley | | 7 miles (10.5 km) | This is a linear walk through the Peak District's Hope Valley, from Castleton to Hathersage. It's quite a gentle route taking you through the middle of the Hope Valley along three of the waterways running through the district. There's nice waterside sections along streams and rivers with great views of the surrounding Peak District Hills. View Full Details>> |
| Horseshoe Trail | | 12 miles (20 km) | This cycling and walking trail in Derbyshire takes you on a tour of the countryside, villages and reservoirs near Burton-Upon-Trent and Swadlincote. It uses a mixture of quiet roads, bridleways and the woodland trails of the National Forest. There's some challenging climbs but with fabulous views over the surrounding South Derbyshire countryside. View Full Details>> |
| Ilam Park | | 1 miles (2 km) | Ilam Country Park is a delightful open space owned by the National Trust. It is situated on the River Manifold about five miles north west of Ashbourne in the Staffordshire and Derbyshire Peak District. Highlights in the park include Ilam Hall and gardens, Bunster Hill, Hinkley Wood, a Visitor Centre, tea-room and shop. The park is perfect for a short riverside stroll in one of the prettiest areas in England. View Full Details>> |
| Kedleston Hall | | 2 miles (3.6 km) | Explore the 820 acres of parkland surrounding this country house near Derby in the Peak District. The landscape features grassy meadows, serpentine lakes, pleasure grounds, woodland and contoured hills with clumps of trees. There are also sculptures, a summer house and an orangery. The walk gives fantastic views of the gardens, the hall and the surrounding countryside. View Full Details>> |
| Kinder Reservoir | | 2 miles (3.5 km) | This walk takes you to Kinder Reservoir from Hayfield along the Snake Path. The reservoir is very pretty with the backdrop of woodland, fields and Peak District hills. View Full Details>> |
| Kinder Scout | | 7 miles (11 km) | Explore the Kinder plateau on this exhilarating and challenging circular walk from the popular village of Edale. You will enjoy spectacular views of the Hope Valley and pass some fascinating gritstone rock formations. View Full Details>> |
| Lady Clough Woods | | 2 miles (4 km) | These attractive woodlands are located just off the Snake Pass in the Peak District. There are miles of nice nice walking trails to try. It's a very pretty area with the rushing water of the River Ashop, tranquil ponds and attractive coniferous woodland. View Full Details>> |
| Ladybower Reservoir | | 5 miles (8 km) | Enjoy a lovely waterside walk along the western shore of this large reservoir in the Peak District. The walk begins at the parking area at the northern end of Upper Ladybower reservoir and follows a good walking trail to Lower Ladybower Reservoir. The route passes through some pleasant woodland and has wonderful views of the surrounding countryside. Other walking trails lead up into the surrounding hills where you can enjoy great views over the reservoir. View Full Details>> |
| Lantern Pike | | 5 miles (8 km) | This climb to Lantern Pike from Hayfield makes use of the Pennine Bridleway. It's a circular walk which starts in the village of Hayfield and takes you along the Sett Valley Trail to Birch Vale Reservoir. Here you turn north and climb to the 373 metres (1,224 ft) summit of the hill. At the summit you can take in some wonderful views of the surrounding Peak District hills and countryside. The walk then descends to the pretty hamlet of Little Hayfield before crossing Middle Moor and following the Snake Path back to Hayfield. View Full Details>> |
| Lathkill Dale | | 8 miles (13 km) | Enjoy a splendid riverside walk in the beautiful Lathkill Dale in the Peak District. The dale is a peaceful, atmospheric area flanked with large limestone cliffs and woodland. Along the River Lathkill you'll pass pretty waterfalls and weirs and a wide variety of flora and fauna. Look out for birds such as ducks, herons, wagtails, dippers, waterhens and coots. The river is very clear and pure so it's easy to spot fish swimming alongside you on your walk. Along the river there are also interesting flora such as wildflowers and the rare wild plant Jacob's Ladder. View Full Details>> |
| Limestone Way | | 46 miles (74 km) | Travel through the beautiful Peak District National Park on this walk through Derbyshire and into Staffordshire. View Full Details>> |
| Linacre Reservoirs | | 2 miles (3 km) | Enjoy cycling and walking trails around these three pretty reservoirs near Chesterfield. Cyclists can enjoy a good track running around the middle and lower reservoirs while walkers can follow the same trails plus another around the upper reservoir. The trails are a mixture of lovely waterside paths plus some woodland trails through Linacre Woods. Look out for nuthatches, flycatchers and woodpeckers in the woods and kingfishers and mandarin ducks on the water. View Full Details>> |
| Longdendale Trail | | 8 miles (13 km) | This splendid cycling and walking trail follows a disused railway line through the Longdendale in the View Full Details>> |
| Longshaw Estate | | 4 miles (6 km) | The Longshaw Estate is a National Trust owned country park in Upper Padley in the Peak District. The estate is perfect for walking with fabulous views of the Peak District, ancient woods, parkland and heather moorland. In the park there are pretty ponds, a waterside path along Barbrage Brook and the lovely Big Moor where you should look out for red deer. There are also excellent facilities with a tea room, shop and the Moorland Discovery Centre. View Full Details>> |
| Lud's Church | | 3 miles (5 km) | This walk visits the fascinating deep chasm of Lud's Church on the edge of the Staffordshire Peak District. It's a lovely place for a walk with nice views of the Dane Valley and woodland trails through Forest Wood and Gradbach Wood near the chasm. View Full Details>> |
| Lumsdale Valley | | 2 miles (2.5 km) | This splendid walk takes you from Matlock to the beautiful wooded gorge of the Lumsdale Valley. The walk starts near the centre of Matlock at Matlock Green and follows the Bentley Brook through woodland to the beautiful Lumsdale Waterfalls. As you make your way through the gorge you'll pass several historical mill ruins, waterwheels, three mill ponds and a series of waterfalls. It's a beautiful area and one of the lesser known attractions of the Peak District area. View Full Details>> |
| Mam Tor | | 3 miles (4.5 km) | This 517 m (1,696 ft) hill in the Peak District affords fabulous views over the surrounding area. This circular walk starts at the car park at the southern side of the hill and takes you to the summit on well defined walking trails and stone steps. The scenery is beautiful and dramatic with fine views over the Hope Valley and Edale Valley. The area is also geologically significant with Mam Tor consisting of 320 million year old Carboniferous rocks. View Full Details>> |
| Matlock | | 5 miles (8.5 km) | The county town of Matlock is a great base for exploring the south eastern edge of the Peak District. This circular walk from the town takes you to High Tor and past the Heights of Abraham. You'll also enjoy a riverside stretch along the River Derwent on the Derwent Valley Heritage Way. This runs south to Matlock Bath passing High Tor on the way. From the distinctive limestone crag there are splendid views over the town to the Peak District hills beyond. The route then heads north west towards Bonsall before following the Limestone Way back into Matlock. View Full Details>> |
| Midland Railway Centre | | 3 miles (5 km) | This heritage railway in Butterley has a delightful 35 acre country park with a wide range of wildlife areas and great views of the passing steam trains View Full Details>> |
| Midshires Way | | 225 miles (362 km) | This route follows public bridleways and quiet country lanes through Middle England, from Bledlow, near Aylesbury in Buckinghamshire, to Stockport in Greater Manchester. The path links the Ridgeway National Trail with the Trans Pennine Trail passing through the countryside of Buckinghamshire, Northamptonshire, Leicesteshire, Nottinghamshire and the Derbyshire Peak District National Park. View Full Details>> |
| Miller's Dale | | 7 miles (11 km) | This popular beauty spot on the River Wye is one of the highlights of the Peak District National Park. There's shady wooded valleys, rushing rivers and lots of interesting flora and fauna to look out for on the way. This circular walk takes in Miller's Dale, Tideswell Dale and Monk's Dale. You'll also visit the 18th century Litton Mill and the village of Tideswell. Highlights on the route include the impressive Monsal trail viaduct and the limestone scenery in Tideswell Dale. View Full Details>> |
| Monsal Trail | | 10 miles (16 km) | Follow the Monsal Trail through the Peak District National Park on this cycling and walking path. View Full Details>> |
| Nottingham Canal | | 8 miles (13 km) | Enjoy a walk or cycle along this pretty canal in Nottingham. The route runs along the Erewash Valley Trail from Langley Mill to the outskirts of Nottingham. It's a nice flat ride which is ideal for families. View Full Details>> |
| Nutbrook Trail | | 10 miles (16 km) | This easy cycling and walking trail runs from Long Eaton to Heanor along the Erewash Canal and a dismantled railway line. It runs for about 10 miles and is part of National Cycle Route 67. It's a great one for families or anyone looking for a safe, flat ride or walk. View Full Details>> |
| Ogston Reservoir | | 2 miles (2.5 km) | This beautiful reservoir near the Derbyshire village of Brackenfield is one of Derbyshire's premier bird watching sites. There's a car park at the western end of the reservoir where you can view the birds from a bird hide. Look out for Shelduck, Mandarin, Teal, Gadwall and Common Scoters. You may also see Osprey and Buzzard. View Full Details>> |
| Padley Gorge Trail | | 3 miles (5 km) | Follow the Padley Gorge Trail through this stunning wooded valley in the Peak District. The trail runs along the lovely Burbage Brook with its pretty waterfalls, rocky boulders and wooden bridges. You start off at Grindleford Station which you can reach direct from Manchester or Sheffield. The trail is signposted so you can pick it up quite easily. It runs for about 1.5 miles through Yarncliff Wood and then into more open countryside. You can return the same way or head into the beautiful Longshaw Estate to extend your walk. View Full Details>> |
| Pavilion Gardens Buxton | | 1 miles (1.5 km) | Enjoy a stroll around these beautiful gardens in Buxton. The park covers 23 acres with plenty of nice walking trails to keep you busy for an hour or so. In the park you'll find shrubbery, trees, streams and a lake with ducks and geese. Other attractions include a miniature railway, an excellent cafe and a botanical conservatory with plants from around the world. At the weekends there is likely to be an event such as antique markets, local artists and brass bands to see. View Full Details>> |
| Peak Forest Canal | | 15 miles (24 km) | Travel from Derbyshire into Greater Manchester on this waterside walk along the Peak Forest Canal. The route runs from Buxworth in Derbyshire to Ashton-under-Lyne in Greater Manchester. On the way you'll pass a series of pretty locks with nice views of the surrounding countryside. It's about a 15 mile walk from end to end. View Full Details>> |
| Pennine Bridleway | | 120 miles (193 km) | This fabulous 120 mile long trail runs through the beautiful Derbyshire Peak District, through Lancashire and on into Yorkshire. View Full Details>> |
| Pennine Way | | 268 miles (431 km) | This fabulous 268 mile path takes you through three of England's finest national parks. You start near Edale in the beautiful Derbyshire Peak District and head north towards the Yorkshire Dales National Park. The final section takes you over Hadrian's Wall in the stunning Northumberland National Park before crossing the England-Scotland border and finishing in the village of Kirk Yetholm in Scotland. View Full Details>> |
| Peveril Castle | | 4 miles (7 km) | This ruined medieval castle in the Peak District has an amazing history stretching back to the Norman Conquest of 1066. This circular walk uses the Limestone Way and other public footpaths to take you around the castle ruins from the village of Castleton. There's some wonderful Peak District Scenery to enjoy and you will also pass the fascinating Peak Cavern. You can tour the cave to see unusual rock formations, and hear the eerie sound of the running waters. Peak Cavern has the largest natural cave entrance in the British Isles. View Full Details>> |
| Pleasley Pit Country Park | | 1 miles (2 km) | This former colliery site in Mansfield has been converted into a lovely country park and local nature reserve. There are a series of nice walking trails taking you to ponds, reed beds, grassland and woodland. It's great for flora and fauna with orchids, butterflies and dragonflies. There's also a bird hide where you can look out for Sand Martins and the various other species that visit the park. View Full Details>> |
| Poole's Cavern and Buxton Country Park | | 2 miles (4 km) | A walk around Buxton Country Park and a visit to Poole's Cavern - a natural limestone cave used as a lair by an outlaw in the fifteenth century. The walk starts underground in limestone caverns with crystal stalactites illuminated with paved walkways and handrails. You then come outside to explore the beautiful country park and woodlands. The route visits Solomon's Temple viewpoint with superb views of the Peak District. View Full Details>> |
| Poolsbrook Country Park | | 2 miles (3.5 km) | This 180 acre park consists of 85 acres of woodland, 42 acres of grassland and 23 acres of green water. There are several miles of well maintained paths suitable for cyclists or walkers. The park is located in Staveley, very near to Chesterfield and the village of Duckmanton. View Full Details>> |
| Poulter Country Park | | 2 miles (3 km) | Enjoy a walk around this pleasant country park in Nether Langwith. There are two waymarked trails taking you to the park's viewpoint and the nature reserve. The paths are well surfaced. View Full Details>> |
| Renishaw Hall | | 1 miles (2 km) | This country house near Sheffield is surrounded by attractive parkland and gardens. The main feature is the lovely Renishaw lake which has nice footpaths along the water and through the surrounding woodland. It's a lovely place for a stroll with wide grassy paths, shady woods and the River Rother running past the lake. View Full Details>> |
| Ridge Walk Mam Tor to Lose Hill | | 5 miles (8 km) | Follow the Great Ridge from Mam Tor to Lose Hill on one of the most popular walks in the Peak District. Although the walk reaches a height of well over 1600ft, it is not as challenging as you might think because the start point for walk is already in an elevated position. View Full Details>> |
| Robin Hood Way | | 107 miles (172 km) | Follow in the footsteps of this legendary figure on this super walk through Sherwood Forest and the Nottinghamshire countryside View Full Details>> |
| Royal Shrovetide Football Challenge | | 19 miles (31 km) | This walk celebrates the Royal Shrovetide Football Match which occurs annually on Shrove Tuesday in the town of Ashbourne. The game is played on a 3 mile long pitch and takes place over two days. View Full Details>> |
| Sabrina Way | | 203 miles (327 km) | This route is part of the National Bridleroute Network and primarily designed for horse riders but can be used by walkers and cyclists also. The trail starts at the deer park at Great Barrington and heads north to Hartington. The route passes through the Cotswolds, the Malvern Hills, the Wyre Forest and Cannock Chase Forest, before finishing in the Derbyshire Peak District. For cyclists a mountain bike or hybrid is advised. View Full Details>> |
| Sett Valley Trail | | 2 miles (4 km) | This splendid cycling and walking trail runs through the beautiful Sett Valley in the Peak District. The route follows a disused railway line from New Mills to Hayfield via Birch Vale. It's a good surfaced path which provides a fairly easy ride for families. Along the way there's fantastic views of the River Sett, the pretty reservoir at Birch Vale and the surrounding Peak District countryside and hills. The route finishes at the former Hayfield Station where there are good facilities including a cafe and visitor centre. Please note that West of St Georges Road in New Mills the route is unsuitable for cyclists. View Full Details>> |
| Sheffield Country Walk | | 53 miles (85 km) | Explore the countryside around the city of Sheffield on this interesting circular walk. There's some truly splendid Peak District scenery to enjoy including views of Damflask Reservoir (video below), Agden Reservoir and Dale Dike Reservoir. You also pass Rother Valley Country Park and Stanage Edge - a popular spot for climbers. View Full Details>> |
| Shillito Woods | | 2 miles (3 km) | These woods near the village of Millthorpe have a nice walking trail and views across Ramsley Moor in the Peak District. View Full Details>> |
| Shining Cliff Woods | | 1 miles (2 km) | Enjoy waymarked walking trails through this peaceful woodland near Ambergate View Full Details>> |
| Shining Tor and Cats Tor | | 6 miles (10 km) | Climb to the highest point in Cheshire on this wonderful walk in the Goyt Valley. View Full Details>> |
| Shipley Country Park | | 6 miles (9 km) | This large country park near Ilkeston boasts 700 acres of attractive and varied landscape. In the park you'll find a number of lovely walking trails while the Nutbrook Trail cycle route also runs through the park. View Full Details>> |
| Snake Pass | | 8 miles (13.5 km) | This circular walk explores the area around the Snake Pass with great views of the Pennines. It's an interesting area with some nice woodland trails, lots of pretty streams and fabulous views from the high points. It's a fairly challenging walk, reaching a height of nearly 1800ft at Mill Hill. View Full Details>> |
| Staffordshire Way | | 95 miles (153 km) | Travel through Staffordshire, Cheshire, Derbyshire, Worcestershire and enjoy canals, lakes, country parks and a series of pretty towns and villages. View Full Details>> |
| Stanage Edge | | 10 miles (16.5 km) | Climb to the stunning gritstone escarpment of Stanage Edge and then on to High Neb on this popular walk in the Peak District. View Full Details>> |
| Stanton Moor | | 2 miles (3.5 km) | This upland area near the Derbyshire village of Stanon-in-Peak has good walking trails, attractive woodland and fascinating ancient historical sites to visit. View Full Details>> |
| Staunton Harold Reservoir | | 1 miles (1.2 km) | Enjoy a waterside walk along this 210 acre reservoir in Melbourne, Derbyshire. The reservoir has an excellent Visitor Centre with exhibitions, a pretty wildflower meadow with a variety of wildlife and peaceful woodland trails. There's a well surfaced footpath running from the visitor centre at the northern end of the lake. You can enjoy great views across the water to the surrounding Derbyshire countryside. View Full Details>> |
| Sudbury Hall | | 1 miles (2 km) | This wonderful 17th century mansion in Derbyshire boasts a superb Great Staircase, fine Long Gallery,exquisite plasterwork, wood carvings, classical story-based murals and portraits by John Michael Wright, and of Charles II's mistresses. Also of interest is The Museum of Childhood where you can relive nostalgic memories by exploring the childhoods of times gone by through various interactive displays. You can also step into the shoes of a Victorian pupil in the Victorian schoolroom or become a chimney sweep by taking on the chimney climb. View Full Details>> |
| Teversal Trail | | 4 miles (7 km) | Enjoy cycling and walking along these former railway lines, located on the Nottinghamshire/Derbyshire border. It's a nice flat path, with good views of the surrounding countryside to enjoy on the way. View Full Details>> |
| Thornhill Trail | | 2 miles (3 km) | This easy cycling and walking trail runs along a disused railway line between Ladybower Dam down and Bamford station. It runs for just under 2 miles along a flat path with views of the River Derwent and a woodland section near the reservoir. It's a good one for families or anyone looking for an easy cycle or walk. View Full Details>> |
| Thorpe Cloud | | 1 miles (2 km) | This short walk climbs to the top of Thorpe Cloud in the Peak District. This small hill can be climbed from the Dove Dale car park. It's a short climb on good footpaths with the reward of wonderful views over the beautiful Dovedale. View Full Details>> |
| Three Shires Head | | 4 miles (6 km) | Explore this beautiful section of the Dane Valley and enjoy rivers, old stone bridges and waterfalls on this lovely walk in the Peak District. View Full Details>> |
| Tissington Trail | | 13 miles (21 km) | The Tissington trail is a 13 mile off road path following the trackbed of a disused railway line through the stunning Peak District National Park. View Full Details>> |
| Toddbrook Reservoir | | 3 miles (5.5 km) | Enjoy a short waterside walk along this pretty reservoir in Whaley Bridge. You can easily reach the reservoir from the train station/centre of the town. There is a nice footpath running along the reservoir with views of the surrounding woodland, countryside and Peak District hills. Look out for birds including herons and ducks on the water. View Full Details>> |
| Torrs Riverside Park and Millennium Way | | 1 miles (1 km) | This special park in New Mills takes you through a beautiful river gorge with a fabulous 160 metre long walkway elevated over the water. From the walkway you can enjoy the rushing water below with waterfalls, weirs and interesting industrial buildings. The site is also home to the Torrs Hydro, a micro hydroelectric scheme which makes enough electricity to supply 70 homes. The park is located in the town centre and can be easily reached from New Mills Central train station. View Full Details>> |
| Torside Reservoir | | 4 miles (6 km) | Enjoy a circular walk or cycle around this large man made lake in the Derbyshire Peak District. View Full Details>> |
| Trans Pennine Trail | | 215 miles (346 km) | This terrific walking and cycling trail runs from coast to coast across northern England entirely on surfaced paths. It starts on the Yorkshire coast at Hornsea and passes through Yorkshire, Derbyshire and Greater Manchester before finishing on the Merseyside coast at Southport. View Full Details>> |
| Trent and Mersey Canal | | 95 miles (153 km) | Follow the Trent and Mersey Canal through Derbyshire, Staffordshire and Cheshire on this long distance waterside walk. View Full Details>> |
| Trent Valley Way | | 77 miles (124 km) | Follow the River Trent from Long Eaton in Derbyshire to West Stockwith in Nottinghamshire on this lovely waterside walk. The walk passes through Nottingham, Newark on Trent and a series of pretty riverside villages. View Full Details>> |
| Welbeck Estate | | 4 miles (6 km) | Follow the waymarked trails through the Welbeck Estate on this easy walk on the Nottinghamshire and Derbyshire border. The Welbeck Abbey estate is located just to the south west of Worksop. You can begin your walk from the Harley Gallery car park just of the A60 in Welbeck. Just to the north of the car park you can pick up a section of the Robin Hood Way long distance footpath. If you follow it east it will take you through the estate to the lovely Shrubbery and Gouldsmeadow Lakes. The path passes between the two lakes with splendid views across the woodland and parkland of the estate. View Full Details>> |
| Whitwell Wood | | 2 miles (3.5 km) | This 171 hectare broad-leaved woodland has three colour coded, waymarked walking trails to try. They are all easy trails making the woods an ideal location for a peaceful afternoon stroll. In the woods you'll find a pond with a variety of wildlife, pretty wild flowers and a number of woodland birds. Look out for tadpoles, baby frogs and spiders around the pond and butterflies near the wildflowers.  View Full Details>> |
| Win Hill | | 7 miles (10.5 km) | This is a popular climb to Win Hill in the Derbyshire Peak District. The hill is in a delightful location above Ladybower Reservoir. From the 462 m (1,516 ft) summit there are excellent views of the reservoirs below, the River Derwent, the Hope Valley and the surrounding hills. This loop climbs to the hill summit before descending to Hope Brink and Aston. View Full Details>> |
| Windgather Rocks | | 6 miles (10 km) | This walk visits this interesting gritstone crag which is popular with rock climbers. There are fascinating geological rock formations and wonderful views over the Peak District to enjoy. View Full Details>> |
| Winnats Pass | | 5 miles (7.5 km) | This challenging circular walk in the Peak District takes you through this spectacular pass. The walk starts at the village of Castleton and climbs through Winnats Pass with its towering limestone pinnacles. It's a wonderful geological feature and worth the steep climb. On the way you'll pass Speedwell Cavern where you can take an amazing underground boat trip 450m under the Hills of Castleton. View Full Details>> |
| Wirksworth | | 5 miles (8 km) | This circular walk around the Derbyshire town of Wirksworth uses various footpaths to visit some of the highlights of the area. Starting in the town you head north and pick up the High Peak Trail to take you up to the Black Rocks around Cromford. From here there are splendid views of the Derwent Valley from the elevated position of the rocks. You can then descend to the Cromford Canal where you have the option of a stroll along the towpath. Around here you can also pick up the Derwent Valley Heritage Way and enjoy a riverside walk to Matlock Bath. View Full Details>> |
| Wolfscote Dale | | 7 miles (12 km) | This walk visits Wolfscote Dale in the Dove Dale area of the Peak District View Full Details>> |
Panoramio: Photos are copyrighted by their owners