Devon Walks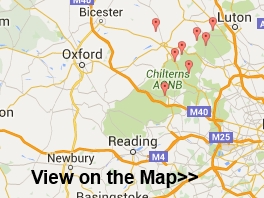 With its miles of stunning coastline and beautiful countryside Devon is a hugely popular destination for walkers.

Devon Dog Walks
>
Plymouth Dog Walks
,
Exeter Dog Walks
Use the filter to show walks of a certain type such as woods, reservoirs, hills, long distance, country parks, canals and rivers.
In the spring walkers flock to the beautiful bluebell woods in Devon. Click the 'Woodland' button below to see these.
Use the links to view full route information including elevation profiles, interactive maps and GPS downloads.
You can also view an overview map of all the routes in the using the Devon Walk Map>>
Route Name
Distance
Description
Abbeyford Woods
2 miles (4 km)
These woods in Okehampton have miles of nice cycling and walking trails to try. Abbeyford Woods is located just north of the town next to the River Okement. There's a good sized car park just off the country lane which runs through the centre of the woods. Alternatively you could walk to the woods along the Tarka Trail from Okehampton. It's about a one mile walk from the centre of the town.
In the woods you will find wonderful Douglas Fir trees and beech trees. Look out for wildlife including roe or red deer, redstart, pied flycatcher, nightjar and buzzard. It's a lovely place for a shady afternoon stroll or for mountain bikers looking for some trails in Devon.
The Tarka Trail runs through the woods so you can continue along this path to extend your exercise.
You can also pick up the Granite Way in Okehampton which is a great cycling and walking trail along a disused railway line. View Full Details>>
Abbot's Way
22 miles (35 km)
Travel from Buckfast Abbey to Tavistock Abbey on this long distance trail through the Dartmoor National Park. The trail runs for just over 20 miles, connecting these two historic abbeys and exposing you to some beautiful moorland scenery. Along the way there's a series of rocky tors, pretty rivers and interesting villages. The route climbs to a height of over 1660 feet so there are also great views across the National Park from the high points.
The walk starts at the wonderful Buckfast Abbey, just north of Buckfastleigh. You could reach the abbey by catching the heritage South Devon Railway to nearby Buckfastleigh and walking from there.
The trail then heads west, through Hockmoor, Lambs Down and Deans Moor before coming to the lovely Avon Dam Reservoir. The trail passes along the northern edge of the reservoir and then along the River Avon on a nice waterside section.
The trail then climbs past Stinger's Hill and Erme Pits Hill before coming to Plym Ford where you will find the remains of the old Wheel Katherine mine.
The next stage takes you past South Hessary Tor to the village of Princetown. It's the highest settlement on the moor, and one of the highest in the United Kingdom. The village is a good place to stop for refreshments with a good selection of pubs and cafes.
After leaving Princetown you head past North Hessary Tor before coming to Merrivale where there's Bronze Age megalithic monuments to the south and a former granite quarry.
The final section takes you across Whitchurch Common and Moortown before crossing the River Tavy and finishing at Tavistock Abbey. The abbey dates from the 10th century with ruins including the refectory, two gateways and a porch.
To extend your walk you can pick up the Tavistock Canal or the long distance West Devon Way. View Full Details>>
Ashclyst Forest
2 miles (3 km)
Enjoy miles of woodland cycling and walking trails in this large forest near Killerton. There are a number of waymarked trails to try starting from the National Trust Car Park. The forest is excellent for wildlife spotting with various birds and deer to look out for. It is also well known for its butterflies with white admiral, small pearl-bordered fritillary, dark green fritillary, purple emperor and silver-washed fritillary amongst the species. You can extend your exercise by heading to the nearby Killerton Park where there are more cycling and walking tracks to try.
Ashclyst Forest is located just a few miles north east of Exeter. View Full Details>>
Avon Dam
5 miles (8 km)
This walk takes you from Shipley Bridge to the Avon Dam reservoir along the River Avon. The walk begins at the car park at Shipley Bridge about 2 miles south of the reservoir. You then pick up a well surfaced trail along the river to the Dam before continuing around the northern side of the reservoir. The walk passes Brent Moor, Dockwell Ridge, Gripper's Hill and Dean Moor. It's a lovely riverside walk with weirs, brooks and great views of the surrounding Dartmoor countryside.
The Two Moors Way runs past the northern end of the reservoir so you could pick this up to continue your walk. View Full Details>>
Avon Estuary Walk
8 miles (13 km)
This lovely circular walk explores both sides of the beautiful Avon Estuary in south Devon. The coastal views over Bigbury Bay are wonderful and there's a huge variety of wildlife to look out for on the way. Keep your eyes peeled for sandpiper, little egrets, greenshank, curlew, lapwing, widgeon, teal and redshank as you make your way along the estuary.
Start your walk from the Bantham Sands car park at the southern end of the estuary. You can then catch the ferry over the river to Bigbury. It's a seasonal crossing so click here for details of the running times. The path then heads north, passing the village of Bigbury, before coming to Aveton Gifford at the head of the estuary. Here you can enjoy refreshments at the local pub and explore the church which has elements dating from the 13th century.
After exploring the village you cross the river on the Aveton Gifford Bridge and follow the trail along the eastern side of the estuary. You'll pass mainly through farmland with a short woodland stretch through Stiddicombe Wood. The trail then passes Bantham before returning to the car park.
To extend your walking in the area you can head to Burgh Island. You can walk to the island at low tide or catch the sea tractor which is run by the island's hotel.
Just to the west you can enjoy similar walk along the Erme Estuary. There's lots more birds to look out for here with some woodland trails and coastal views. You can follow the South West Coast Path all the way to the Erme Estuary. View Full Details>>
Aylesbeare Common
3 miles (5 km)
This circular walk takes you around the lovely Aylesbeare Common RSPB reserve in Devon. There are miles of good footpaths crossing the common, including the East Devon Way. The area consists of heathland, woodland, streams and ponds with a wide variety of wildlife to look out for. These include birds such as Dartford warblers, nightjars and stonechats plus various butterflies, dragonflies and damselflies. View Full Details>>
Baggy Point
5 miles (7.5 km)
This popular walk in the North Devon AONB visits Baggy Point, a dramatic headland with wonderful coastal views over the beautiful Croyde Bay. The circular walk runs for just over 4 miles with some moderate climbs along the waymarked, cliff top path.
The area around Baggy Point is covered in interesting plants including various wildflowers, yellow gorse, lichens and moss. It's also great for wildlife with birds including herring gull, fulmar, shag, cormorant and peregrine. You can head off the path to some rock pools where you may see seals in the summer. The area around Baggy Point is designated a Site of Special Scientific Interest (SSSI) for its interesting geological features.
This circular walk starts from the National Trust car park at Croyde Bay. You then head along the coast path to Baggy Point with great views over Croyde Bay and Morte Bay with Lundy Island visible to the west on a clear day. You can then continue round the headland towards Puttsborough, before following footpaths through the countryside back to the car park. View Full Details>>
Becky Falls
6 miles (10 km)
This is a circular walk in the Dartmoor's Bovey Valley visiting the beautiful Becky Falls and other local landmarks, beauty spots and villages. The falls are one of Dartmoor's premier beauty spots. It's a great area for walkers with 4 colour coded trails taking you through woodland to the Main Falls and the Lower Falls.
The walk begins in the village of Manaton which is about a mile from the falls. You can park in the village and pick up a footpath through woodland to the falls. The walk then continues through woodland towards the nearby village of Lustleigh. It's worth having a stroll around Lustleigh as it's one of the most picturesque villages in England. You'll see delightful thatched cottages, a 13th-century church, the lovely Primrose Tea Rooms, a cricket field, a communal apple orchard and a splendid village pub.
From Lustleigh you head back into the woodland towards Lustleigh Cleave, passing Sharpitor, Raven's Tor and Hunter's Tor. The Cleave (or 'cliff') a great place for walkers with lots of footpaths and interesting flora and fauna. Look out for wildlife including deer, butterflies and the dipper bird by the river. In the spring you can also see lots of bluebells and foxgloves.
After passing the Cleave you then cross the River Bovey at Foxworthy Bridge before passing Manaton Rocks and returning to Manaton. View Full Details>>
Bellever Forest
5 miles (8 km)
Enjoy a cycle or walk around this lovely forest in the Dartmoor National Park. The circular route starts in the pretty hamlet of Bellever and passes Laughter Hole Farm, Laughter Tor, Bellever Tor and a number of interesting stone cairn circles. It's a delightful and peaceful area with lots of different walking trails to choose from. Cyclists are welcome but please keep to the stone roads. The East Dart River also runs through the forest so you can enjoy a waterside stroll and a picnic. Look out for Dartmoor Ponies as they graze the forest. View Full Details>>
Bere Peninsula Circular
8 miles (13 km)
This circular ride takes you along the River Tamar and then the River Tavy with splendid views of the beautiful Tamar Valley AONB. You start at Bere Ferrers and head north along the River Tamar to Bere Alston before the route returns to its origin along the River Tavy. You will also pass near to the beautiful Lopwell Dam which is worth the small detour as you return.
The ride is easy to access from Bere Ferrers railway. It includes a few steep climbs but with terrific views at the high points. Much of the route follows the Tamar Valley Discovery Trail so is also suitable for walkers. View Full Details>>
Berry Head Country Park
2 miles (3 km)
Berry Head Country park is an internationally acclaimed heritage site and National Nature Reserve. It is home to an abundance of coastal wildlife and includes recently restored Napoleonic War fortifications. Look out for lots of interesting flora and fauna including White Rock-Rose, Honewort, Small Hare's Ear, Restharrow and Goldilock's Aste. There is also a large Guillemot colony on the cliffs.
This walk takes you to Berry Head and Shoalstone Point on the coast, before crossing Berry Head Common.
The park is located in Brixham and is a short walk from the harbour or there are parking facilities at Berry Head.
To extend your walk head south along the South West Coast Path to the lovely Sharkham Point Nature Reserve. Here you can enjoy great views of St Mary's Bay and look out for dolphins in the water below.
You could also try the popular Paignton to Brixham Walk which visits a series of pretty beaches and secluded coves. View Full Details>>
Blackpool Sands
3 miles (5 km)
Visit the popular Blackpool Sands beach and enjoy a circular walk to Strete on this coastal route. Blackpool Sands is located near Dartmouth and contains a beautiful beach, wooded cliffs and turquiose seas. It's a splendid place for a stroll along the beach before picking up the coast path and exploring the surrounding area.
You can start the walk from the Blackpool Sands car park and then follow the South West Coast Path west to the village of Strete. At Strete you can stop for refreshments before following country lanes above the village. These lanes are in an elevated position with splendid views over the surrounding countryside and coast. They will lead you back to the finish point at the Blackpool Sands car park.
To further explore the area you could head to the nearby Dart Estuary where you can visit the 14 century Dartmouth Castle and enjoy wonderful coast and river views. View Full Details>>
Bolberry Down
1 miles (1.6 km)
This easy circular walk explores the National Trust owned Bolberry Down on the Devon coast. It's a splendid place for walk with a fully accessible surfaced path, wildflowers in the summer, pockets of gorse and spectacular coastal views towards Burgh Island and Bigbury Bay.
You can start your walk from the National Trust car park, just to the south of the village of Bolberry. Then pick up the one mile path around the site. If you prefer a longer walk you could start from nearby Salcombe and follow the South West Coast Path to the down. To extend your walk you can follow the coast path west to the headland of Bolt Tail.
Heading in the other direction will take you to towards Salcombe where you can try the Salcombe and Bolt Head Circular Walk. View Full Details>>
Branscombe to Beer
3 miles (5 km)
This is a popular coastal walk between the Devon villages of Branscombe and Beer. It takes you along the South West Coast Path with fantastic cliff tops views. Highlights on the walk include a visit to the National Trust's Manor Mill, the only remaining working mill in Branscombe. You'll also pass the stunning Hooken Cliffs, a Jurassic Coast UNESCO World Heritage Site. A slump in the Chalk cliffs in 1790 separated a 10-acre tract of land, now a wooded and sheltered habitat with chalk pinnacles on the seaward side. It's reached via a steep footpath leading from the clifftop to Branscombe Beach. The thick vegetation in the area is also a haven for wildlife.
The walk starts at the car park in Branscombe, where there is a splendid old thatched forge where you can watch blacksmiths at work. There's also and old bakery which now serves as a tea room. After leaving the village you pass Manor Mill and head towards Branscombe Mouth on the coast. Here you pick up the coast path to take you past Hooken Beach and Hooken Cliffs, before arriving at Beer Head. Here you turn north past Pound's Pool, Arrat's Hil and Big Ledge. The route finishes in the pretty seaside village of Beer, where there are lovely views over Seaton Bay and Lyme Bay with a nice shingle beach and lots of fishing boats.
Apart from a steep section at the start, the walk is fairly flat and takes place on good paths. It's about a 3 mile walk, so 6 miles there and back. View Full Details>>
Braunton Burrows
4 miles (6 km)
Explore the expansive sand dune system of this beautiful nature reserve on the North Devon Coast and enjoy wildlife, coastal views and a variety of specialised plants.
Braunton Burrows covers nearly 900 hectares making it the second largest dune system in England. Almost 500 species of plant have been recorded making Braunton the most biodiverse parish in England. Plant species include sea stock, sand toadflax, bee orchid and water germander. It's also great for wildlife with hundreds of rabbits, 33 species of butterfly and birds which include the Ringed Plover.
You can easily extend your walk by heading to the coast and enjoying a stroll along the lovely Saunton Sands. The Tarka Trail also passes the reserve so you could pick this up and head to the estuary of the Rivers Taw and Torridge which is a short distance away.
This circular walk starts from the car park at the end of Sandy Lane but you could also start from Braunton village and follow the Tarka Trail to the reserve. View Full Details>>
Brixham to Dartmouth
9 miles (15 km)
Enjoy a coastal walk between these two popular towns in Devon. The walk follows an undulating section of the South West Coast Path with some splendid cliff top views. It's about a 9.5 mile walk so perfect for a day's hike.
Starting at the marina in Brixham the path heads around Berry Head where you can enjoy a variety of flowering plants and look out for Guillemots on the cliffs.
The path continues to Durl Head and around the beautiful St Mary's Bay to Sharkham Point Nature Reserve. The pretty reserve is fantastic for wildlife with ospreys in the skies above and dolphins in the beautiful turquoise waters below.
You continue south to Southdown Cliff and Crabrock Point before coming to the lovely Scabbacombe Sands. Shortly after you come to another real highlight of the walk at Coleton Fishacre. The National Trust owned site has beautiful gardens full of rare and exotic plants.
After exploring the gardens the route heads to Froward Point where you will find a busy National Coastwatch Institution (NCI) lookout station. Watch keepers here have recorded sightings of seals and other aquatic mammals so keep your eyes peeled for wildlife as you round the point.
The final section of the walk runs to the pretty village of Kingswear on the River Dart. You'll pass the 15th century Kingswear Castle before coming to the village where you can catch the ferry across the river to Dartmouth.
To extend your exercise you can explore Dartmouth and the Dart Estuary on our waterside walk. You could also head north and visit Dittisham using a section of the Dart Valley Trail long distance path. View Full Details>>
Buckfastleigh and Buckfast Abbey
3 miles (5 km)
This short walk from the town of Buckfastleigh takes you through the countryside to Buckfast Abbey. It's about a 1.5 mile walk passing the remains of the old chapel and phreatic maze cave system of Bakers Pit. You'll follow a mixture of quiet country lanes and public footpaths to the historic abbey. The site includes attractive grounds with a series of lovely gardens and an old water mill.
At the abbey you can enjoy a peaceful stroll through the Lavender garden, Physic garden and Sensory garden. There's also a lovely restaurant with outdoor seating and views of the abbey.
This walk starts in the centre of Buckfastleigh but you could also start from the railway station which is on the South Devon Railway. The splendid heritage railway can be picked up in Totnes and runs for about 6 miles with nice views over the River Dart.
After exploring the fascinating old abbey the route returns to Buckfastleigh on the same paths. View Full Details>>
Buckland Abbey
3 miles (5 km)
Explore the gardens and wider estate surrounding this 700 year old house in Dartmoor near Plymouth. There are a number of way-marked walking trails taking you through meadows, orchards and woodlands where you can enjoy far-reaching views of the Tavy Valley.
This circular route starts at the abbey and takes you past the lovely gardens into Great North Wood and on to the River Tavy where you can follow the riverside path through more woodland. There's plenty of wildlife - look out for Badgers, bats, eels, hobbies, barn owls and deer as you make your way through the woods. The gardens include an Elizabethan Garden, Herb Garden, Cider House Garden and Kitchen Garden. They include hydrangeas, camellias, eucryphias, azaleas, rhododendrons and magnolia trees. View Full Details>>
Burgh Island
1 miles (1.5 km)
Visit this beautiful island off the south coast of Devon on this lovely coastal walk. Burgh Island is located just a few hundred metres from the small seaside village of Bigbury-on-Sea. You can walk to the island at low tide or catch the sea tractor which is run by the island's hotel.
On the island you will find three private houses, a public house, the ruins of the former chapel and the restored 1920s Art Deco-style hotel.  The island has a strong assocation with Agatha Christie, serving as the inspirational setting for both Ten Little Niggers and the Hercule Poirot mystery Evil Under the Sun with the 2002 TV adaptation of the book filmed here.
This walk starts at the car park on the sea front in Bigbury-on-Sea and walks out across the sands to the island. There are lovely walking trails taking you around the island with its beautiful coves, rocky outcrops and beaches. The view of the Devon coast and countryside is also marvellous.
Burgh Island is on the South West Coast Path so you can easily extend your walk by heading along this fantastic trail. Heading west will take you to the beautiful Erme Estuary where there's pretty beaches, coastal views and lots of wildlife to look out for. Just to the east you can pick up the Avon Estuary Walk. View Full Details>>
Burrator Reservoir
4 miles (6.5 km)
The area surrounding this reservoir in Dartmoor is well worth exploring on foot or by bike. As well as waterside paths along the reservoir there are miles of lovely woodland trails, brooks, streams and waterfalls in the surrounding area. You'll also pass a number of rugged Dartmoor Tors and the River Meavy at the western end of the reservoir.
This route starts at the Nosworthy Bridge car park at the eastern end of the reservoir and heads to the dam along the trail at the southern side of the water. You'll pass mixed woodland and Sheeps Tor - one of Dartmoor's most imposing tors. The route then passes through the mixed woodland on the northern side of the reservoir, passing Peek Hill, Leather Tor and Sharpitor. The final section takes you into Norsworthy Woods to Leather Tor Bridge and then back to Nosworthy Bridge.  Look out for Dartmoor ponies on your way through this lovely area.
The Devonport Leat runs into the reservoir and makes for a nice extension to the route. The leat was constructed in the 1790s to carry fresh drinking water from the high ground of Dartmoor to the expanding dockyards at Plymouth Dock. Footpaths will take you through woodland north of the reservoir to the aqueduct of the River Meavy on Walkhampton Common.
If you enjoy this route then you could head to the nearby Plymbridge Woods for a great trail running along a disused railtrack.
You can also enjoy great views back down to the water on the climb to Sheepstor. The walk to the summit starts from the same car park, taking you up to Yellowmead Down on the eastern side of the reservoir.
Burrator Reservoir is located near to Yelverton and Tavistock. View Full Details>>
Cadover Bridge to Dewerstone Rocks
3 miles (5.5 km)
This varied walk in Dartmoor explores the attractive woodland, rivers and crags around Cadover Bridge and Dewerstone.
The walk starts from the Cadover Bridge car park and takes you along a lovely section of the River Plym to North Wood with its mixed silver birch and oak. You continue through the woodland to Shaugh Bridge where you cross the Plym to begin the return leg on the northern side of the river. This section takes you through Dewerstone Wood and past the Dewerstone Rocks which are a popular spot for climbers. The route then passes Cadworthy Wood and Cadworthy Farm before returning to the car park.
The walk can be extended by continuing along the Plym at Shaugh Bridge through the beautiful Bickleigh Vale. You could also try the Plymbridge Woods Cyle and Walking trail. This follows the trackbed of a disused railway line through oak woodland, with the River Plym by your side for part of the way.
The Dewerstone woods are located close to the village of Shaugh Prior. You can visit the site by following a footpath north west from the village. View Full Details>>
Cann Woods
3 miles (5 km)
These woods on the outskirts of Plymouth have miles of good cycling and walking trails. For mountain bikers there's some good downhill trails and nice wide tracks for leisure riding. Features include twists, turns, jumps and some berms built up by local riders. See the video below for an idea of the sort of tracks you will find on the site.
There's also a myriad of footpaths on which walkers can explore the 230 hectare (568 acre) site. Look out for pretty bluebells in the spring and a variety of wildlife including deer and various woodland birds.
To extend your exercise head to the western end of the site and pick up the Plymbridge Woods Family Cycle Trail. The shared cycling and walking trail runs alongs the trackbed of a disused railway line with views of the River Plym.
The West Devon Way long distance trail also runs past the woods. Pick up the trail and head north to visit the Bickleigh Vale and the village of Yelverton. Here you can enjoy a stroll around Yelverton Garden House or pick up the cycle trails around Burrator Reservoir. View Full Details>>
Canonteign Falls
2 miles (2.5 km)
This country park in Dartmoor consists of woodland trails, beautiful lakes and the stunning Canonteign Falls. The walk takes you through a beautiful wooded valley with babbling streams, tumbling waterfalls and pretty wooden bridges. The paths lead you to the spectacular 220 feet (70m) high Canonteign Falls which is one of the highest in England. Other features in the park include a Victorian Fern Garden and a Secret Garden, 7 tranquil lakes and a children's play area with a 30m zip wire.
The park is great for wildlife with a variety of birds in the woodland and black swans on the lakes. Canonteign Falls is located just to the north of Bovey Tracey, not far from Exeter. View Full Details>>
Castle Drogo
4 miles (6 km)
Explore the delightful gardens and wider estate surrounding this country house in Drewsteignton, Devon. This is one of the classic walks in Dartmoor taking you from Castle Drogo to Fingle Bridge along the wonderful Hunters Path. There are fabulous views down the gorge and across Dartmoor on this elevated path. At Fingle Bridge you cross a 13th century packhorse bridge and pick up the River Teign Walk following a splendid waterside path through oak woodland. Lots of little beaches give you the opportunity for a waterside picnic or a little paddle. It's great for wildlife too- look out for salmon and brown trout jumping up the weirs when the river is in spate (high water).  Kingfishers and woodpeckers are other visitors to this beautiful area.
Other features on the walk include Hunter's Tor, Sharp Tor, Piddledown Common and Drewston Woods. The area is managed by the National Trust and the route makes use of the Dartmoor Way so the footpaths are generally good.
If you head east from Fingle Bridge you can explore the extensive Fingle Woods. It consists of 420 acres of woodland with waymarked trails and the Iron Age Hillfort of Wooston Castle. View Full Details>>
Channel to Channel
50 miles (80 km)
This walk takes you from the English Channel to the Bristol Channel, through the Devon and Somerset countryside.
The walk begins on the south coast at Seaton in Devon, and first heads towrds Axminster, passing through Seaton Down and Colyton, crossing the River Coly as you go.
At Axminster, you join the River Yarty for a long riverside stretch towards Bishopswood, passing the Horse Pool Camp univallate Iron Age hill fort enclosure on the way.
The walk continues through the beautiful Blackdown Hills AONB, climbing Staple Hill which offers fabulous views as the highest point in the Blackdown Hills. You then descend through wooded areas and the village of Pitminster to Taunton, the county town of Somerset.
The path then takes you on from Taunton through the stunning Quantock Hills towards Cothelstone and then on to Stogumber. The final section takes you to the finish point at Watchet passing two historic sites on the way. First you will come to the Orchard Wyndham historic house, parts of which date from medieval times. Shortly after you come to the Battlegore Burial Chamber which is a Bronze Age burial chamber at Williton.
The end point of the walk is the lovely harbour town of Watchet which sits on the Bristol Channel. View Full Details>>
Cockington Country Park
3 miles (5 km)
This is a circular walk around Cockington Country Park and Cockington Village in Torquay, Devon. Cockington has 460 acres of beautiful country park to explore including ornamental lakes, woodlands and formal gardens. Cockington Court has a number of studios open to the public with a variety of arts and crafts at the Court's Craft Centre. Also of interest is the Agatha Christie Literary Trail and the Murder Mystery Trail.
The walk also passes close to the delightful Cockington Village with its thatched roofed cottages, cider orchards and quaint shops and tearooms.
To extend your walking in the area you could try the Torquay to Babbacombe Walk along a lovely section of the South West Coast Path. View Full Details>>
Coleton Fishacre
2 miles (4 km)
This circular walk explores the beautiful Coleton Fishacre gardens before picking up the South West Coast Path for a stretch along the coast.
There's 24 acres of stunning coastal gardens to explore on a series of well laid out stone footpaths. It is full of rare and exotic plants due to the mild climate in this area of Devon. There are terraces with sculptures and pretty pools, herbaceous borders, streams and woodland. The gardens run from the 1920s Art Deco house to the coast. There is a gate at the end of the garden which allows you to pick up the South West Coast Path. You can head along the coast to Inner Froward Point before picking up a footpath through the countryside to return you to the gardens.
Coleton Fishacre is located close to Dartmouth. You can catch the ferry to Kingswear and follow footpaths from there to the gardens. View Full Details>>
Culmstock Beacon
6 miles (9.5 km)
This walk climbs to Culmstock Beacon in the Blackdown Hills AONB. You'll also visit Black Down Common where there's extensive heathland supporting a wide variety of flora and fauna.
The walk starts from Millhayes, just north of Hemyock, on the River Culm. You follow quiet country lanes west and then north to Culm Davy, passing the little chapel on the way. The route then climbs past Culm Davy Hill and through the associated woodland. Bear left and you will soon come to Culmstock Beacon where you will find a stone signal station built to warn of the Spanish Armada in 1588. From the 250m (820ft) summit there are magnificent views over the surrounding countryside of Somerset and Devon.
You can continue your walk across Black Down Common where you will often see horses and a variety of birdlife. The large common is a great place for walkers with lots of footpaths and more fantastic views from its elevated position.
To extend your walking in the area head a couple of miles to the north east and visit the Wellington Monument.
Just to the south of the beacon you will find the village of Culmstock where you can enjoy waterside footpaths through the River Culm Valley. View Full Details>>
Dart Valley Trail
12 miles (19 km)
This beautiful trail takes you along the River Dart from Totnes to Dartmouth.
The trail passes through the villages of Ashprington, Cornworthy and Dittisham before finishing at Dartmouth Harbour.
Highlights near the route include the splendid National Trust owned Greenway Estate. Formerly owned by Agatha Christie it boasts an 18th century Georgian house and lovely riverside gardens.
This is a fairly easy walk with very few climbs and links with the South West Coast Path.
The northern end of the trail links with the circular Totnes River Walk which follows the Franklin Totnes Trail along a different part of the river. View Full Details>>
Dartington
6 miles (9.5 km)
A splendid circular walk around the Dartington Hall Estate near Totnes in Devon. The estate includes hundreds of acres of parkland with beautiful gardens, riverside paths and peaceful woodland trails. The Gardens, Deer Park and estate trails are open from dawn until dusk all year round. The site also includes a very good visitor centre and a range of shops.
The walk starts at the main hall car park where you can directly access the gardens. With a wide variety of plants and trees the gardens look absolutely stunning in the autumn months. There are nice footpaths to follow around this area before picking up another trail to take you down to the river.
The footpath then runs along the river to Staverton railway station on the South Devon Railway. You pass Staverton Bridge before heading through North Wood towards Dartington village. The final section takes you back to the river for a final waterside stretch, before returning to the gardens.
Dartington is great for wildlife so keep your eyes peeled for a variety of woodland birds, butterflies and deer as you make your way around the estate.
This route is designed for walkers but a National Cycle Network route skirts the western edge of the estate. The traffic free trail can be followed from Totnes, passing along the river before coming to the village.
To continue your walking in the area you could head south and try our Totnes River Walk. The circular trail follows the Franklin Totnes Trail along the Dart and through the countryside to the west of the town.
The Dart Valley Trail can also be picked up here. The long distance trail will take you all the way to the Dart Estuary in Dartmouth. View Full Details>>
Dartmoor Ramble
50 miles (80 km)
A wonderful circular walk around the fascinating Dartmoor National Park with plenty of lovely riverside walking and some challenging climbs.
The walk starts near the car park at Bellever and first follows the East Dart River through Postbridge and on to Sittaford Tor where you will pass the historical Grey Wethers Stone Circle. Challenging climbs on Whitehorse Hill and Hangingstone Hill follow, offering fabulous views of Dartmoor and the surrounding areas.
The walk continues past Oke Tor to the town of Okehampton where you will pass the ruins of the 11th century Okehampton Castle. You then join the East Okemont River and the River Taw for two pleasant waterside stretches which lead you to the little village of Sticklepath. From here you head south towards Teigncombe where you join the River Teign for another riverside section which passes Chagford and the Wooton Castle Iron Age Hill fort before reaching the delightful Meadhaydown Wood Nature Reserve.
The route then turns west towards Moretonhampstead (notable for having the longest one-word name of any place in England) and onto Bovey Castle and then the fascinating Grimspound Bronze Age settlement which consists of a set of 24 hut circles surrounded by a low stone wall.
The final section takes you past the wooded Soussons Down to the finish point back at Bellever. View Full Details>>
Dartmoor Way
86 miles (138 km)
This walk takes you on a tour of the wonderful Dartmoor National Park. You will pass through Okehampton, Chagford, Moretonhampstead, Buckfastleigh, Princetown and Tavistock as you make your way around this circular route. The scenery is varied with wild upland, valleys, and waterfalls among the features of the park.
Route highlights include lovely waterside sections along the River Bovey near Bovey Tracey and then along the River Teign approaching Chagford. The fine castle at Okehampton, the National Trust owned Castle Drogo, the waterfalls and woodland at Becky Falls, the pcitruesque village of Lustleigh, and the splendid Lydford Gorge with its waterfall and water pools are other attractions on this interesting and varied walk. View Full Details>>
Dartmouth and the Dart Estuary
6 miles (9 km)
Enjoy one of the finest areas of Devon on this waterside walk in Dartmouth. You'll visit the fascinating Dartmouth Castle before a coastal stretch to Warren Point and Little Dartmouth.
The walk starts in the town centre and follows the South West Coast Path south along the river to Warfleet Creek where there is a stony beach and several small rockpools at low tide. Soon after you reach the 14th century Dartmouth Castle which has guarded the entrance to the Dart Estuary for centuries. For a fee you can explore the castle and grounds where there are nice woodland trails and fabulous views over the estuary. There's also the option to catch a ferry across the water where you can look out for the wide variety of water loving birds which visit the area.
After leaving the castle you continue to Blackstone Point where you follow the coast path to Warren Point. You then head inland to Little Dartmouth before picking up the riverside path back into Dartmouth.
If you would like to extend your walking in the Dartmouth area then you can catch the ferry to Kingswear and visit the splendid Coleton Fishacre Gardens. Continuing west along the coast path will take you to the beautiful beach at Blackpool Sands.
You could also pick up the Dart Valley Trail and head north along the river to the little village of Dittisham. Here you can catch the Greenway Ferry and visit the wonderful Greenway Estate where Agatha Christie took her holidays. View Full Details>>
Dartmouth to Dittisham
9 miles (14 km)
If you are visiting Dartmouth then this is a lovely walk to try. It takes you along a section of the Dart Valley Trail to the nearby village of Dittisham. It's a splendid area with wonderful views across the Dart River and some nice woodland trails through the woods just to the north of Dartmouth. It also passes the National Trust owned Greenway Estate where you can learn all about Agatha Christie's visits to the area. You can turn it into a longer circular walk using the ferries or just walk up and back along the same path on the western side of the river.
The walk starts at the tourist information centre near Dartmouth Harbour. You then follow the waymarked path north west through the town and across Old Mill Creek. You continue north through woodland and countryside to Dittisham where you catch the little Greenway Ferry across the river to Greenway Quay. Here you can visit the Greenway Estate, the former holiday home of Agatha Christie. The estate is owned by the National Trust so you can explore the fascinating house and the beautiful gardens for a fee. It's a real highlight on the route with walled gardens, a peach house, vinery, woodland trails and views over the Dart Estuary. You can also explore the 1950s style house and learn all about Christie's holidays to the area. See the video below for more details.
After leaving Greenway the route climbs to Oakham Hill before descending to the woodland trails in Long Wood. The final section takes you along Dartmouth Harbour to Kingswear where you can catch the ferry back to Dartmouth.
You can extend the walk by heading to the lovely Coleton Fishacre from Kingswear. You can also visit Dartmouth Castle and the coast on the Dartmouth and the Dart Estuary Walk. View Full Details>>
Dawlish Sea Wall
2 miles (3 km)
Follow the sea wall from Dawlish to Dawlish Warren on this lovely coastal walk. The sea wall runs right alongside the train line with the beach on the other side. It's about a 2 mile walk on a very flat section of the South West Coast Path, so ideal for a nice easy afternoon stroll.
The walk starts on the front in the seaside resort of Dawlish. The attractive town has a nice beach and a pretty park through which Dawlish Water flows. It's also known for its black swans, introduced from Western Australia, which live with other exotic waterfowl in a small urban sanctuary on Dawlish Water. The town is easily accessible with a train station on the Exeter to Plymouth line.
The walk heads north east along the sea wall with views of the red sandstone cliffs which characterise the area.
At the end of the walk you will find the Dawlish Warren Nature Reserve which is an excellent place for birdwatching on the Exe Estuary. Here you can look out for little egrets, herons, kingfishers, reed buntings and peregrines.
The resort also has a number of nice cafes and restaurants for refreshments at the end of your walk. View Full Details>>
Decoy Country Park
3 miles (4.5 km)
This is a short walk around the delightful Decoy Country Park in Newton Abbot, Devon. You will pass around the lake and then onto a series of peaceful woodland trails before returning to the start point at the car park. The park includes a Wildlife Discovery Centre, Nature Reserve and a watersports centre. It's located just to the south of the town centre and not far from the train station. View Full Details>>
East Devon Way
40 miles (64 km)
This walk follows the East Devon Way along the Exe Estuary and then through the East Devon Area of Outstanding Natural Beauty to finish at Uplyme near the Dorset/Devon border. The walk takes you across a variety of landscapes including heathland, woodland and valleys and also includes some lovely riverside stretches.
You start in Exmouth and follow the Exe Estuary to Lympstone where you turn east towards Harpford, crossing the East Devon Commons and the RSPB Aylesbeare Nature Reserve as you go. You'll pass the lovely Woodbury Common where you'll find heathland, gorse, heather and pebblebeds from rivers which once flowed across the basin. There's also the ancient hill fort of Woodbury Castle where there are great views of the Exe estuary, Haldon Hills, Otter Valley, and Portland Bill on the coast.
The route continues through Harpford Woods and Harpford Common before a stretch through the Beacon Hill Nature Reserve takes you to the village of Sidbury and then onto Northleigh. Shortly after you join a pleasant riverside stretch along the River Coly taking you into Colyton.
Another waterside section along the River Axe takes you to Musberry Hill where there are splendid views of the Axe Valley.
The final leg then takes you from Musbury Hill to Uplyme where you finish by the River Lym.
For an excellent leaflet from East Devon AONB please click here View Full Details>>
Erme Estuary
5 miles (8.5 km)
This circular walk explores the beautiful estuary of the River Erme as it meets the English Channel in South Devon. The estuary is now designated as an Area of Outstanding Natural Beauty, with pretty beaches, coastal views and lots of wildlife. Look out for Egrets, curlew, oystercatchers and shelduck on your walk.
The walk starts and finishes from the little village of Kingston, just to the east of the estuary. You then follow footpaths west to Furzedown Wood where woodland trails lead you to the coast. At this point you have the option of crossing the estuary at low tide and heading west towards Newton Ferrers, although you may well get your feet wet! This route heads south along the coast path, passing old lime kilns and Wonwell Beach on your way to Beacon Point. You continue east along the coast to Hoist Point and Westcombe Beach where you turn inland. The route then follows Wiscombe Lane back into Kingston.
To extend your walk you could continue east along the South West Coast Path and head to Burgh Island at Bigbury-on-Sea. You can walk to the island at low tide or catch the sea tractor which is run by the island's hotel. Around here you can also pick up the Avon Estuary Walk which is a similar walk to this one.
If you would like to explore the course of the river, then head north towards Ermington to pick up the Erme Plym Trail. View Full Details>>
Erme Plym Trail
17 miles (27 km)
Follow the Erme - Plym trail from Ivybridge to Laira Bridge on the outskirts of Plymouth on this pleasant walk through Devon. The route runs for about 17 miles on fairly flat paths with fine views over the Dartmoor National Park.
You start on the River Erme in Ivybridge and follow the river to south Ermington before heading west to Yealmpton via Flete and Butland Wood.
The route continues through Brixton and Combe before arriving at the outskirts at Plymouth where you will pass the lovely Hooe Lake before finishing on Laira Bridge over the River Plym. View Full Details>>
Exe Valley Ride
7 miles (11 km)
This lovely easy ride or walk follows the River Exe, the Exeter Canal and National Cycle route 2 from Exeter to Exminster.
Highlights include Exeter's attractive quay, views of the Exe esutaury and the Riverside Valley Park.
Please click here for more information on this route. View Full Details>>
Exe Valley Way
52 miles (84 km)
The walk starts in Starcross on the banks of the River Exe Estuary and heads through Powderham Deer Park and then along the Exeter Canal to Exeter.
The next section continues along the River Exe to Tiverton via Thorverton and Bickleigh.
The final section takes you from Tiverton into the Exmoor National Park where you will pass through Dulverton and Hawkridge before the finish at Exford in Somerset. This section passes close to the old clapper bridge at Tarr Steps near Dulverton and Withypool. It's well worth a short detour if you have time. Around here you'll also cross the picturesque five arched Landacre Bridge over the River Barle.
For an excellent guide to this walk please click here.
The route finishes near Dawlish Warren where there is a lovely nature reserve with lots of waders to look out for. You can also pick up the Dawlish Sea Wall and enjoy a stroll along the train line, beach and red sandstone cliffs to nearby Dawlish. View Full Details>>
Exeter Canal
5 miles (8 km)
Follow the Exter Ship Canal from the centre of Exeter to the River Exe Estuary. It's a nice easy cycle or walk following the canal towpath for about 5 miles.
The route starts near the cathedral in the city centre and heads south towards Topsham, passing River Exe Country Park and the Exe Reedbeds nature reserve. There's nice views of the River Exe and lots of water loving wildlife to look out for. View Full Details>>
Exeter Circular Walk
6 miles (9.6 km)
A fine circular walk visiting the canal, river and parks of the city of Exeter. The route makes use of waymarked trails to take you to the Riverside Valley Park with waterside sections along the Exeter Canal and the River Exe to enjoy.
Starting from the Exeter Docks the walk heads through the Riverside Valley Park which runs between the canal and the river. There's nice cycling and walking trails running through the park with lots of wildlife to look out for too. Follow the footpaths to the Countess Wear Brdige where you cross the river and start the return leg.
Follow the paths along the eastern side of the river past Northbrook Park to Belle Isle Park. This pretty riverside park has nice views of the river and the Trews Weir Allotments. Look out for Herons, cormorants, woodpeckers, and swallows as you make your way through the park.
The final section takes you past the pedestrian Butts Ferry at Exeter Quay before returning to the start point. View Full Details>>
Exmouth to Budleigh Salterton Railway Path
4 miles (7 km)
This is a nice easy cycle or walk along the disused railway path running from Exmouth to Budleigh Salterton.
It runs along National Cycle route 2 through rolling countryside and woodland. The path is ideal for families looking for a safe, easy route.
If you enjoy this ride you could pick up the Exe Estuary Trail at Exmouth and follow the route to Dawlish. It's another great, largely traffic free ride with wonderful views of the Exe Estuary Nature Reserve, the Exeter Canal and the Devon coast. View Full Details>>
Fernworthy Reservoir
4 miles (6 km)
This walk takes you around the lovely Fernworthy Reservoir and into Fernworthy Forest in Dartmoor. There's a nice waterside path to take you around the reservoir with the option of extending your walk into the adjacent Fernworthy Forest, where you will find miles of delightful woodland trails. It's a really pretty area with a variety of birdlife to look out for on the tranquil waters of the reservoir. You may also see some Dartmoor ponies cooling off in the summer! The area has good facilities with toilets, a catering van and parking on the south side of the reservoir.
This walk starts at the car park and takes you along the reservoir and into Fernworthy Forest. You'll also visit the Fernworthy Stone Circle where you will find a Bronze Age circle of 27 granite slabs standing in a clearing on a plateau of land. There are splendid views of Thornworthy Tor and the South Teign River at the eastern end of the reservoir. View Full Details>>
Fingle Woods
4 miles (6 km)
Explore the delightful woods around Fingle Bridge and visit the Iron Age Hill Fort of Wooston Castle on this woodland walk in Dartmoor. The area is actually made up of a series of woods including Charles Wood, Hore Wood, Butterdon Ball Wood and Houndsmoor Wood. It covers over 400 acres with waymarked trails and lots of wildlife to look out for. From the high points there are wonderful views over Dartmoor and the option of continuing your walk through the Teign Gorge towards Castle Drogo.
This circular walk starts at the Fingle Bridge car park and takes you along the River Teign which runs through the northern part of the woods. It's a lovely riverside path with the peaceful river surrounded by pretty bluebells and attractive woodland. The path then climbs to Wooston Castle which overlooks the Teign Valley. You then descend the hill fort and return to the car park on other trails in the southern section of the woods. View Full Details>>
Foreland Point
5 miles (8 km)
This walk visits Foreland Point Lighthouse before exploring Countisbury Common on the Exmoor coast. It's an exhilirating walk with wonderful coastal scenery, pretty heather, woodland trails and challenging climbs.
The walk starts from the Barna Barrow car park just off the A39 to the east of the village of Countisbury. You then head west to Butter Hill which stands at a height of 302 metres (990ft). The route then descends along the South West Coast Path and other public footpaths to Foreland Lighthouse at the most northerly point along the Devon and Exmoor coast. From here there are great views across the Bristol Channel to the Welsh coast. The route then heads east along the coast path towards Desolation Point, passing through Chubhill Wood on the way. The route then turns west, passing Kipscombe Hill and Countisbury Common before returning to the car park. View Full Details>>
Gara Point Yealm Estuary
3 miles (5.5 km)
This circular coastal walk near Newton Ferrers visits Gara Point with wonderful views over the Yealm Estuary.
The walk starts from the National Trust car park at Warren and follows the South West Coast Path to Gara Point, passing Blackstone Point SSI on the way. It's a lovely spot with wildflowers, green fields, gorse and wonderful views to Wembury Bay, Plymouth Sound and the Mewstone. From Gara Point you head towards Cellar Beach which you can visit by climbing down some steps. You then start a short woodland section through the Brakehill Plantation, a 19th-century woodland of ash, chestnut, sycamore, beech and oaks. You continue through more woodland towards Noss Mayo with great views over the Yealm River and Newton Ferrers. The final section heads inland through the countryside on a mixture of country lanes and footpaths, returning you to the car park.
If you'd like to continue your walking in the area then you could head to the nearby Wembury Point. View Full Details>>
Grand Western Canal
24 miles (38 km)
This splendid waterside walk takes you from Tiverton in Devon to Taunton in Somerset.
The first section of the walk takes you from Tiverton to Greenham along the towpath of the Grand Western Canal. At Greenham you join the West Deane Way and the walk changes as you start following the dry bed of the canal. However, the waterside aspect continues as you also join the River Tone which takes you through Bradford on Tone and then onto the finish point in Taunton. View Full Details>>
Granite Way
11 miles (18 km)
This lovely, largely off road trail runs from Okehampton to Lydford through the Dartmoor National Park. It passes along a disused railway path and forms part of National Cycle Network Number 27 but is suitable for both cyclists and walkers.
The route begins in Okehampton and takes you towards Meldon where you will pass the impressive Meldon Viaduct and a delightful bluebell wood. The viaduct was opened in 1874 and carried the London and South Western Railway (LSWR) across the West Okement River. It was constructed from wrought iron and cast iron and is now a Scheduled Monument. There's great views over the Okement Valley and Dartmoor from the elevated position of the bridge.
The route continues onto the pretty village of Sourton before passing Lake Viaduct where the scenery is particularly lovely. The final section then takes you to the village of Lydford where you will pass the noteworthy castle and church. You then come to the finish point at the impressive Lydford Gorge with its dramatic scenery which includes waterfalls and and a series of whirlpools known as the 'Devil's Cauldron'. View Full Details>>
Grenofen Bridge to Double Waters
3 miles (5 km)
This lovely riverside walk in Dartmoor takes you from Grenofen Bridge to Double Waters where the River Walkham joins the River Tavy. You'll pass through the pretty Walkham Valley with attractive woodland and the rushing rapids and quiet pools of the river.
The walk starts from the car park at Grenofen Bridge and follows the River Walkham through woodland to the point where the two rivers meet. It's a lovely spot with the rushing water surrounded by peaceful woodland. The walk returns to the car park along the West Devon Way and woodland trails through Sticklepath Wood.
You can reach Grenofen bridge by walking or cycling from nearby Tavistock. If you are on foot then you can follow the West Devon Way from the town. If you are coming by bike then you can follow National Cycle Network Route 27 to reach the river. View Full Details>>
Haldon Forest Park
2 miles (3.5 km)
Enjoy miles of cycling and walking trails in this 3500 acre forest near Exeter. The cycling trails are well laid out and colour coded according to difficulty. There is a nice easy trail named the 'Discovery Trail' which is well surfaced and great for families looking for a safe ride or for walkers looking for a pleasant stroll. It has fun features for children and takes in some stunning views over Exeter and Dartmoor. 
The blue Challenge trail is a moderate mountain bike trail with a combination of surfaces, some narrow sections and gentle gradients for intermediate cyclists. More experienced riders can try the red graded 'Ridge Ride Trail' which is a technical, fast and flowing trail with tight corners and lively descents to test your reflexes. Bike hire is available from Forest Cycle Hire. Walkers can enjoy a number of waymarked trails of varying lengths and difficulty. The Butterfly Trail is a three mile circular walk with views across the forest and over the Teign valley. The Mamhead Trail is an easy 1.5 miles trail with it breathtaking views over the Exe estuary and along the Jurassic Coast. The Raptor Trail and Tree Trail offer more challenging walks with some steep climbs.
Haldon Forest Park is located about 6 miles south west of Exeter town centre. View Full Details>>
Hartland Point
2 miles (2.5 km)
Visit Hartland Point on this circular walk on the beautiful Hartland Peninsula in Devon. It's a great place to get some sea air and admire the fantastic coastal views. The dramatic location is where the Bristol Channel meets the Atlantic Ocean. There's rocky cliffs and views of the wrecked ship MS  Johanna which ran aground on the rocks below. It's also great for wildlife watching with skuas, terns and shearwaters to look out for.
There's a car park close to the point near Blagdon Farm, West Titchberry. From here you can pick up the South West Coast Path to take you along Barley Bay towards the 19th century Hartland Point Lighthouse. The route then continues along Blagdon Cliff and Upright Cliff, before turning east and returning to the car park through the countryside.
To extend your walk you can follow the South West Coast Path south and visit the delightful Hartland Quay. View Full Details>>
Hartland Quay
4 miles (6 km)
This circular walk around the Hartland Peninsula takes in some beautiful coastal views, interesting rock formations, plunging waterfalls and the little village of Stoke. There are great views towards Lundy Island and a variety of sea birds to look out for along the way.
The walk starts at the Hartland Quay car park and heads south along the coast passing Screda Point, St Catherine's Point, St Catherine's Tor and Speke's Mill. There are pretty streams, waterfalls and in the summer months various pretty plants suchs as yellow flag irises, foxgloves and campion.
At Speke's Mill Mouth you head inland through the countryside to Lymebridge before turning north towards the village of Stoke. The village has a 14th century church and tea rooms where you can stop for refreshments.
From Stoke it is a short walk back to the Hartland Quay car park although you could take a short detour to visit the fascinating Hartland Abbey. The 12th century abbey has lovely grounds and gardens with the Abbey River flowing through.
To extend your walk you can follow the South West Coast Path north to Hartland Point where you will pass the 19th century lighthouse. There's also dramatic cliffs and views of the shipwreck Johanna at this spot where the Bristol Channel meets the Atlantic Ocean. View Full Details>>
Heddon Valley
2 miles (3.5 km)
Enjoy an easy waterside walk through the beautiful Heddon Valley in Exmoor. The riverside footpath leads through woodland before the beautiful coast and cliffs of Heddon's mouth come in to view.
The walk starts at the National Trust car park and heads north through Heddon's Mouth Wood to the coast through Heddon's mouth with its imposing cliffs. The point where the valley opens out to reveal the sea and cliffs is really lovely. The path then leads down to the pebble beach where you will find a 19th century lime kiln.
The area is great for wildlife spotting. Look out for otters and various birds suchs as dippers, grey wagtails and herons. In summer the area is covered with yellow gorse flowers and heather.
If you would like to extend your walking in the area then you could head east towards Trentishoe Down for views of the beautiful Elwill Bay. You could also climb the Hangman Hills for tremendous views over Combe Martin. If you head east you will find the lovely wooded cove at Woody Bay with a secluded pebble beach. View Full Details>>
Hembury Woods
2 miles (2.6 km)
This walk explores Hembury Castle Hill Fort and Hembury Woods in Buckfasltleigh, Devon. There's miles of shady trails with waterside paths along the Holy Brook and the River Dart, which runs through the eastern side of the wood.
There's parking areas along the country lane which runs through the woods, including one just to the west of Hembury Castle. From here you can pick up paths leading up to the Iron Age Hillfort before descending into the surrounding woodland. Head east and you can pick up a nice trail running along the River Dart, before heading along the Holy Brook to return to the car park.
The site is located on the edge of the Dartmoor National Park with the Dartmoor Way passing along the southern edge of the woods. If you prefer you could start the walk from Buckfasltleigh and follow the trail to the site. To extend your exercise follow the waymarked path north west to go deeper into the National Park.
Just to the north of the woods you will find River Dart Country Park where there's 90 acres, of lakes, parkland, woodland trails and another nice waterside footpath along the River Dart.
Just to the south east is the delightful Buckfast Abbey where there's a series of well laid paths through lovely gardens surrounding the abbey.
Venford Reservoir is also nearby. It has a nice easy trail to follow around the water. View Full Details>>
High Willhays
6 miles (9 km)
Climb to the highest point on Dartmoor on this splendid circular walk in the Dartmoor National Park. The walk starts at the car park at Meldon Reservoir and takes you to the 621 metres (2,039 ft) summit via Longstone Hill and Black Tor.
You start with a pleasant waterside section along the shores of the pretty Meldon Reservoir. It has a spectacular dam with wonderful views over the West Okement valley. You then leave the reservoir climbing Longstone Hill towards Black Tor with its strking Logan Stone and great views over Walkhampton Common. The route then heads to the summit of High Willhays where there are fabulous views over Dartmoor and Devon. From the summit you descend to the impressive Yes Tor. It is the second highest peak on Dartmoor just two metres below High Willlhays.
The final section descends over Okehampton Common to the reservoir and the finish point. It's a challenging walk but on generally good paths and wonderful views as the reward. Also look out for Dartmoor Ponies as you go.
If you'd like to continue your walk you could follow the footpath around Meldon Reservoir or try the climb to Yes Tor which starts from the same car park. There's also the Dartmoor Way and Granite Way which also run past the reservoir.
You could start the walk from the nearby town of Okehampton by following the Granite Way to the reservoir. View Full Details>>
Hope Cove to Salcombe
8 miles (12.5 km)
A splendid coastal walk from the little village of Hope Cove to Salcombe on the South West Coast Path. It's a lovely section of the path with visits to the headlands of Bolt Head and Bolt Tail. You'll also pass through the National Trust owned Bolberry Down with its pretty gorse, wildflowers and stunning views. The route is about 8 miles with come moderate climbs along the cliffs, so a reasonable level of fitness is required.
The walk starts on the sea front at Hope Cove and follows the path round to Bolt Tail. The headland is the site of an Iron Age promontory fort and commands fabulous views down the coast into Cornwall.
The path continues east to Bolberry Down where there are some nice footpaths through some lovely coastal scenery and great views to Burgh Island and Bigbury Bay.
The next section takes you past the attractive Soar Cove to Bolt Head. This area is great for wildlife with Dartmoor Ponies grazing on the cliffs. You can also see coastal birds including Fulmar, Shag, and Cormorants.
The path then descends from Bolt Head into Salcombe, passing the pretty beaches and Salcombe Castle. You also pass Tor Woods on your left, where you can sometimes see Sika Deer.
To extend your walking in the area you can visit the beautiful Kingsbridge Estuary. View Full Details>>
Hound Tor
5 miles (8.5 km)
Hound Tor is considered one of the best view points in the Dartmoor National Park. It's a lovely walk to the 414 m (1,358 ft) summit with the landscape thought to have inspired 'The Hound of the Baskervilles'.
The walk starts from the Haytor Vale visitor centre where parking is available. You then head to Haytor Rocks which is one of the most popular natural beauty spots in Dartmoor National Park. From here there are excellent views of the coastline, the Teign Estuary and across Dartmoor. The route then picks up the Haytor Granite Tramway to take you to Holwell Tor and then onto Hound Tor, crossing the pretty Beck Brook on the way. Near the summit you will pass the fascinating remains of a deserted medieval village. It includes several buildings dating from the 13th century including longhouses, smaller houses and barns.
From the summit of Hound Tor you descend to Smallacombe Rocks and cross Haytor Down before returning to Haytor Vale. View Full Details>>
Ilfracombe to Ossaborough Railway Path
5 miles (8.5 km)
This is a nice easy short walk or cycle along the disused London and South Western Railway Ilfracombe Branch Line, from Ilfracombe to Mortehoe and Woolacombe railway station.
The route starts off by the pier in Ilfracombe and soon joins the railway path on the outskirts of the town. It then heads south passing Slade Reservoirs while giving a great view of the beautiful surrounding countryside. The route follows National Cycle route 27 for the duration and with most of it traffic free it's a good choice for families. View Full Details>>
Ilfracombe to Woolacombe Coastal Walk
8 miles (12.8 km)
The coast path between Ilfracombe and Woolacombe runs for about 8 miles along a series of dramatic cliffs, beautiful bays and lovely beaches.
The walk starts on the front in Ilfracombe and climbs to Capstone Point and Capstone Hill. It's a fairly challenging start to the walk but with great views across the town and harbour as your reward.
The path continues west past The Outfalls to The Torrs Park Local Nature Reserve. There's a great zig-zag path and views all the way to Exmoor from the high points here.
The next stage runs past Freshwater Bay and the small village of Lee. The village lies at the foot of what is known locally as the Fuchsia Valley, and consists of around 100 properties, mostly old in style. There's a beach accessible from the coastal path via a National Trust-maintained path and staircase down the cliff face.
The next stage takes you up to the Bull Point Lighthouse before heading along Rockham Bay to Morte Point. This splendid peninsula has some fascinating rock formations and great views towards Lundy Island. It's owned by the National Trust so there are good paths to follow across the headland. The area is also great for wildlife with Atlantic grey seals to look out for in the waters below.
The final stage takes you into the popular seaside resort of Woolacombe. Here you will find a 3 mile long sandy beach recognised as one of the best beaches in Europe. View Full Details>>
Killerton Park
3 miles (5 km)
The Killerton Estate is 6,400 acres of parkland and countryside containing over 60 miles of footpaths and cycle tracks. It is located near Broadclyst in the Exeter region of Devon.
The estate also contains a beautiful landscaped garden with rhododendrons, magnolias and rare trees surrounded by rolling Devon countryside. The walk also passes Killerton House - an 18th-century house with a marvellous collection of 18th- to 20th-century costumes.
The route below is devised for walkers but there is also a cycle track at Killerton. It is great for families and follows a safe circular route around the beautiful parkland at Killerton, starting and finishing at Killerton's stable-block. Please click here to download the gpx file for the Kilerton Park cycle route (it follows a similar path to the walk).
If you'd like to continue your exercise then you could head a couple of miles east to Ashclyst Forest where there are more cycling and walking tracks to try. View Full Details>>
Kingsbridge and Bowcombe Creek
2 miles (3.5 km)
Enjoy a walk to the lovely Bowcombe Creek from the popular market town of Kingsbridge in the South Devon AONB. There's much to enjoy in the area with lovely views of the boats in the estuary and nice green lanes with lots of wildflowers and butterflies to look out for.
The route starts in the town centre and passes through the town before heading east through the countryside to the Bowcombe Creek. The creek is a great place for bird watching with herons, egrets, redshank and shelduck to look out for. Buzzards and Peregrine Falcon are often seen overhead.
After exploring the creek the route then follows other footpaths back through the countryside to the town.
You can extend your walking in the area by heading south and enjoying a circular walk along the Salcombe and Kingsbridge Estuary. Here you will find reed beds, mudflats and eelgrass beds supporting an abundance of wildlife on the estuary. Dolphins, seals and basking sharks can all be seen from the paths. View Full Details>>
Knightshayes Park
3 miles (5 km)
Explore the beautiful country estate of this Gothic Revival Mansion in Tiverton, Devon. The walk takes you through the delightful formal gardens with over 10,000 different species of plant. There are also acres of parkland with fabulous views of the rolling Devon countryside and a number of peaceful wooded paths. View Full Details>>
Land's End Trail
303 miles (488 km)
This terrific trail runs for over 300 miles from Avebury in Wiltshire, through Devon and Somerset to Land's End in Cornwall.
The walk has been spit into a number of manageable stages as follows
1 Land's End
2 Bosullow Common
3 St. Erth
4 Leedstown
5 Beacon, Camborne
6 Chiverton Cross
7 Mitchell
8 Tregonetha
9 Dunmere Bridge
10 St. Breward
11 Jamaica Inn, Bolventor
12 Minions
13 Callington
14 Tavistock
15 Lydford
16 Belstone
17 Sampford Courtenay
18 Chulmleigh
19 South Molton
20 Dulverton
21 Wiveliscombe
22 Bishop's Lydeard
23 Bridgwater
24 Glastonbury
25 Bruton
26 Warminster
27 Market Lavington
28 Avebury

The walk is waymarked with a Yellow chevron for most of the way. The link below includes excellent pdf route guides for each stage. View Full Details>>
Lopwell Dam
2 miles (3.35 km)
Lopwell Dam Local Nature Reserve coves an area of 5 hectares on the River Tavy near Plymouth and Tavistock. It consists of a variety of different habitats including mudflats, freshwater marsh, wildflower meadow, scrub-grassland, saltmarsh and semi-natural woodland. It's great for riverside walking and bird watching and includes a new cafe and visitor centre.
The Tamar Valley Discovery Trail passes the reserve so you can pick this up to extend your walk. The trails runs north to Bere Alston and south to Tamerton Foliot.
Also nearby is the Tamar Estuary Nature Reserve with lots more wading birds to look out for. View Full Details>>
Lundy Island
6 miles (9 km)
Visit this beautiful island off the Devon coast and enjoy coastal walks and a variety of wildlife. The island is designated as a marine national nature reserve so bring your binoculars to look out for the seals and puffins that visit the island. You can reach the island by catching a boat from Bideford or Ilfracombe from mid March to the end of October.
It's a splendid place for walkers with miles of footpaths taking you to rugged cliffs, coastal viewpoints and grassy slopes with wildflowers in the summer. Look out for wildlife which includes sika deer, wild goats and the only native mammal, the pygmy shrew. Birdlife includes puffins, chaffinches and stonechats while butterflies such as the Red Admiral can be seen in the summer.
The seas around Lundy are home to fascinating marine wildlife such as cup corals, pink sea fans and sponges. Keep your eyes peeled for grey seals, basking sharks and killer whales too.
There's also a terrific climb on the west side of the island where you can enjoy panoramic views of the surrounding area. View Full Details>>
Lych Way
11 miles (18 km)
Follow in the footsteps of medieval church goers on this ancient path on Dartmoor Forest. The path was used by people travelling from their farms on the moor to the church in Lydford. It's also known as the 'Way of the Dead' as people would carry their dead to the graveyard for burials as well. The path runs for nearly 12 miles and climbs to a height of over 1500 feet so it is a challenging walk. You are rewarded with splendid views across Dartmoor for much of the way.
You can start the walk from the car park at Bellever and then head west across Bellever Forest. The path leaves the woods and then climbs to Longaford Tor passing the eery Wistman's Wood on the way.
You continue west, passing Beardown Tors and Cocks Hill before coming to Higher Willsworthy and Willsworthy Bridge.
The final section takes you past Willsworthy Camp into Lydford where you can explore the wonderful Lydford Gorge. View Full Details>>
Lydford Gorge
2 miles (3 km)
Lydford Gorge is a splendid place to visit for a short walk through dramatic surroundings. It is located in the Dartmoor National Park near the town of Lydford and is notable as the deepest gorge in the South West of England. The footpaths take you through the wooded glade to the fantastic 100-foot-high (30-metre) 'White Lady Waterfall'. In wet weather the falls are a spectacular sight being the highest waterfall in the south west. You will also visit a series of noisy whirlpools known as the 'Devil's Cauldron' where the water seems to be boiling. Another highlight are the Tunnel Falls - a series of potholes formed by the River Lyd eroding the rock away.
Start the walk from the National Trust car park next to the Devil's Cauldron. You can then follow the woodland trails south along the river before crossing to the other side and turning it into a circular walk by following the western paths. The route runs for just under 2 miles on an undulating path. Look out for flora including pretty wood anenome and bluebells which cover the steep slopes of the gorge during the spring months. View Full Details>>
Lyme Regis to Seaton Undercliff Walk
7 miles (11.5 km)
Travel from Dorset into Devon on this popular walk through the Undercliff National Nature Reserve. The reserve is one of the highlights on the Jurassic Coast with a wide variety of flora and fauna to look out for.
It's a 7 mile walk with some challenging climbs and wonderful clifftop coastal scenery. The stretch of coast is of high geological significance containing rocks from the Triassic, Jurassic and Cretaceous periods of geological time. It's also botanically diverse with species rich chalk grassland, holm oak, rhododendron, orchids and laurel.
Starting on the sea front in Lyme Regis you pick up the South West Coast Path and head west past the famous Cobb. The path then climbs to the Ware Cliffs via Chimney Rock. Ware Cliffs have nice lush green vegetation with a high point of 137 metres (449 ft) at Black Ven. The cliffs are thought to be around 199-189 million years old.
You continue west to the lovely Pinhay Bay where there are more tall cliffs and some rugged terrain. The next stage takes you past Whitlands Cliff to Charton Bay, before coming to the splendid Axe Estuary Nature Reserve at Axmouth. It's a great place for birdwatching with many different types of wildfowl and wading birds to look out for.
After crossing the Axe Estuary the walk finishes on the front at Seaton.
You can extend your walking in Seaton by heading north along the Seaton Tramway Walk through the Seaton Marshes to Colyford. The marshes are just north of the town and include ditches and ponds that attract a large variety of wildfowl, waders and butterflies.
If you continue west along the South West Coast Path you will soon come to the villages of Beer and Branscombe. Here you can try the wonderful Branscombe to Beer Walk which takes you past the stunning Hooken Cliffs, Jurassic Coast UNESCO World Heritage Site. View Full Details>>
Lynton and Lynmouth
7 miles (11 km)
The town of Lynton and village of Lynmouth sit side by side on the Exmoor coast in north Devon. It's a splendid place for walkers with a number of long distance trails passing through the beautiful area. As well as the wonderful coastal views there's also nice woodland trails and riverside paths along the East Lyn River.
This 7 mile circular walk visits some of the highlights of the area using waymarked trails on good paths. Starting in the centre of Lynton you first follow a section of the South West Coast Path east towards the picturesque harbour village of Lynmouth. The path descends to the village which sits at the confluence of the West Lyn and East Lyn rivers, in a gorge 700 feet (210 m) below Lynton. You continue towards Countisbury where you can climb to Foreland Point Lighthouse at the most northerly point along the Devon and Exmoor coast. From here there are great views across the Bristol Channel to the Welsh coast. The route then descends back to the hamlet of Countisbury before coming to Watersmeet. The delightful area includes 2000 acres of river gorge and woodland with the opportunity for refreshments at the riverside tea garden at Watersmeet House.
The walk then follows a section of the Tarka Trail back to Lynton.
There's lots of good options for continuing your walking in the area. One of the highlights is the climb to the Valley of the Rocks. This dry valley contains the geological marvels known as the Lynton Beds.
You could follow the South West Coast Path east and visit Culbone Wood and the delightful village of Porlock Weir.
You could also follow the Two Moors Way and Tarka Trail south to the Cheriton Ridge in the Exmoor National Park.
The Samaritans Way South West also passes through the area. View Full Details>>
Mardon Down
5 miles (8 km)
Climb to Mardon Down on Dartmoor and enjoy wonderful far reaching views over the surrounding area. The hill is also home to a fascinating set of ancient stone circles and covered with lots of interesting plants and flowers. It's a really pretty spot and well worth the challenging climb.
The walk starts in the village of Moretonhmapstead about 1.5 miles south west of the hill. You then follow footpaths towards Yarningdale before crossing the down. You'll pass a cairn circle before coming to Mardon Down stone circle which is the biggest on Dartmoor. The walk climbs to well over 1000 ft so it is a fairly challenging ascent. You are rewarded with wonderful views towards the Devon coast, Hay Tor, Hound Tor and Exmoor. It's great for wildlife too with birds such as stonechats, skylarks and cuckoos to look out for. You might also see Dartmoor ponies and rabbits as you make your way across the hill.
You can continue across the down towards Cod Wood, Dunsford Wood Nature Reserve and Meadhaydown Nature Reserve. These are all just a mile or so north east of Mardon Down.
Both the Dartmoor Way and the Dartmoor Ramble pass Moretonhmapstead so it is easy to extend your walking in the area. View Full Details>>
Mary Michael Pilgrims Way
275 miles (443 km)
This route begins on the Cornish coast, near Land's end, and passes through Cornwall, Devon and Gloucestershire to finish at Glastonbury. However, the vision is to extend the route to the Norfolk coast in the near future.
The walk connects many sites associated with spirituality and Christian pilgrimage incuding
Boscawen-Un - Bronze age stone circle near St Buryan in Cornwall possibly used as a meeting place for druids in the Iron Age
St Michaels Mount - magnificent tidal island located off the Mount's Bay coast of Cornwall and the former site of a monastery.
The Hurlers - three late Neolithic or early Bronze Age stone circles located on Bodmin Moor. Probably the best examples of ceremonial circles in the south west.
Glastonbury - a popular destination for pilgrims in the Middle Ages. Here you will find Glastonbury Tor - a Scheduled Ancient Monument
The walk is waymarked with an oak plaque. View Full Details>>
Meldon Reservoir
2 miles (3.5 km)
Enjoy a waterside walk around this lovely reservoir on Dartmoor. The reservoir is surrounded by steep sided banks covered with trees and gorse bushes. There is also a spectacular dam with wonderful views over the West Okement valley. Parking is available at the eastern end of the reservoir but you could walk or cycle to the dam from nearby Okehampton using the Granite Way or the Dartmoor Way. It's a lovely two mile walk from the centre of Okehampton.
Just to the north of the reservoir you will find the impressive Meldon Viaduct. The 19th century structure is a short walk from the car park at the northern end of the water. View Full Details>>
Monarch's Way
615 miles (990 km)
This incredible 615-mile walk approximates the escape route taken by King Charles II in 1651 after being defeated in the Battle of Worcester.
The Monarch's Way starts at Worcester then travels north to Boscobel and then south to Stratford upon Avon. It then continues south through the Cotswolds to Stow on the Wold before turning south west towards Bristol via Cirencester. The route then heads south through the Mendip Hills to Wells and then on through Somerset towards Yeovil and then south west to Charmouth. You then follow the Dorset coast before turning north again to Yeovil, before heading east across the Downs to Brighton and then onto the finish point at Shoreham-by-Sea.
The walk also takes you through two World Heritage Sites, one National Park and six Areas of Outstanding Natural Beauty. For those interested in the history of the walk there is ample opportunity to learn and discover more with a series of museums and historical sites dotted throughout the route.
The walk is waymarked with a picture of the ship The Surprise, the Prince of Wales crown and the Royal Oak tree at Boscobel House.
The route has been split into two separate gpx files. The first includes the section from Worcester to Bridport via the Midlands and Somerset. The second runs from Sandford Orcas to the finish point at Shoreham-By-Sea.
Monarch's Way GPS 1 (right click save as)
Monarch's Way GPS 2 (right click save as) View Full Details>>
Mortehoe Circular
5 miles (7.5 km)
This circular walk from Mortehoe visits Morte Point, Rockham Bay and Bull Point on the North Devon Coast. It's a lovely section of Exmoor coast with dramatic cliffs, beautiful countryside and pretty beaches. The area is managed by the National Trust so there are good footpaths and facilities in the area.
The walk starts from the village of Mortehoe where there is a village car park. You follow a footpath through the countryside to Morte Point where there are some fascinating rock formations and great views towards Lundy Island. You then head east along the coast path to Bull Point, passing the lovely Rockham Bay and beach on the way. You should see lots of pretty wildlflowers in the summer along this stretch.
Just after Bull Point you pick up an inland footpath which takes you back to the village. Here you can enjoy refreshments at the Smuggler's Rest pub. You could also visit the Mortehoe Musuem and learn about the interesting history of smuggling and shipwrecks in the area. View Full Details>>
Mount Edgcumbe Country Park
3 miles (5.5 km)
With 865 acres of parkland, beautiful landscaped Cornish gardens and stunning coastline, Mount Edgcumbe Country Park is a fantastic place to visit.
This circular walk begins at the parking lot, near the Cremyll Ferry which you can catch from Plymouth to the park. The path then joins the coastal path to Raveness Point, passing the beautiful Barn Pool (see video) and the Raven's Cliffs. You continue to Picklecombe Point before returning to the start point through the delightful deer park, passing the magnificent Mount Edgcumbe House on the way. View Full Details>>
Northam Burrows Country Park
5 miles (7.5 km)
Explore over 600 acres of grassy coastal plain, salt marsh, sand dunes and grasslands in this coastal country park in Devon. The park overlooks the beautiful Taw Torridge Estuary within an Area of Outstanding Natural Beauty.
At the northern end of Westward Ho! beach is the Northam Burrows Centre. The centre has a wealth of information about the park and also runs family activities during the summer months.
The South West Coast Path runs through the park so there is scope for continuing your walk along the beautiful Devon coast in either direction. The park is located just north of Bideford between Westward Ho! and Appledore. You can reach the park easily from the village along the coast path. See the circular Appledore Walk for more details.
Our Bideford Circular Walk also runs close to the park and is a good way of reaching the park from Bideford or for extending your exercise. View Full Details>>
Orcombe Point
6 miles (9.7 km)
Visit the most westerly point of the Jurassic Coast on this circular walk from Exmouth. There's some moderate climbs with great coastal views to enjoy in both directions.
The walk starts on the front in Exmouth and follows the coast path south east towards Maer Rocks and Maer Local Nature Reserve. The seaside reserve is a haven for wildlife and also includes many interesting coastal plants.
You proceed to Orcombe Point where you will find splendid views and The Geoneedle sculpture. This was unveiled by Charles, Prince of Wales, in 2002 to mark the western end of the Jurrassic Coast World Heritage Site. It is made from a sample of each of the different rock types which can be found along the Jurassic coast.
The route then passes along the lovely Sandy Bay with great views of the photogenic red sandstone cliffs of Rodney Point. You then head around the Devon Cliffs holiday park before following a country lane back into Exmouth. View Full Details>>
Otterton Mill from Budleigh Salterton
5 miles (8.5 km)
Follow the lovely footpath along the River Otter from Budleigh Salterton to the village of Otterton on this easy walk in East Devon.
The walk starts on the seafront in Budleigh Salterton before heading east to the River Otter and the Otter Estuary. The lovely estuary consists of a variety of habitats including salt marsh, reed beds, low-lying meadows and pastureland. It's also a nature reserve and a great place for bird watching. Look out for birds including cormorant, redshank, common sandpiper and curlew.
You then follow the river path north for about 2 miles to Otterton. It's an attractive little village with a green, thatched cottages and a pretty stream running through it.
The historic mill is in a lovely location by the river and is open to visitors for free. Here you can experience the ancient traditions of flour milling and bread baking stretching back hundreds of years. There's also a bakery, cafe-restaurant, local food shop, gift and craft shop and an art gallery to see.
After exploring the mill the route then heads south along the eastern side of the river, using a shared cycle and walking path. After passing Otterton Park and The Warren, you cross the river and return to Budleigh Salterton. View Full Details>>
Paignton to Brixham
5 miles (8 km)
This is a popular coastal walk between these two lovely Torbay towns. It's about a 5 mile walk with the option of returning by bus or walking back the same way if you prefer. It's a beautiful stretch of coast with a number of pretty beaches, sheltered coves and a nice woodland section.
Start the walk from Paignton Sands near to the train station and follow the South West Coast Path south to Goodrington Sands. You continue to Broadsands where there is another lovely little beach and a pitch and putt course on the adjacent headland. There's also good views of the Dartmouth Steam Railway, which crosses two Brunel viaducts near the beach.
After leaving Broadsands you head around the Churston Golf Club and through The Grove, an ancient, semi-natural woodland. You then come to the pretty Brixham Battery and Gardens. Here you'll find 14-acres of gardens with an old Battery Observation Post and a 4.7 inch Gun Floor.
The final section takes you to Brixham Harbour and the centre of this attractive coastal fishing port. Look out for the replica of the Golden Hind and the Victorian statue of William of Orange. 
You can extend the walk by continuing east along the coast path to Berry Head Country Park. The coastal park is also a nature reserve with lots of interesting coastal plantlife and a large Guillemot colony.
For a longer route try the Torquay to Brixham Walk. View Full Details>>
Plymbridge Woods
4 miles (6 km)
This is the delightful Plymbridge Woods family cycle trail. It runs alongs the trackbed of a disused railway line through oak woodland, with the River Plym by your side for part of the ride. It's largely flat and uses a well surfaced track so it's a nice safe ride for children or for anyone looking for an easy introduction to cycling. You'll pass a series of viaducts, a disused railway station and pretty bridges over the river. There's also an abundance of wildlife to look out for including butterflies, foxes and deer. Birdlife includes dipper, grey wagtail, little grebe, grebe, heron and kingfisher. From the Cann Viaduct you may also see peregrine falcons breeding in the summer months.
The route starts at the National Trust car park at Plymbridge Woods and follows the Great Western Railway track north passing Cann Wood and Bickleigh Vale before finishing at Dewerstone Woods. It's a lovely trail which is suitable for cyclists and walkers.
To continue your exercise you can head east from the river and explore Cann Woods. There's some good mountain bike trails and miles of footpaths to be found here.
Another good option is to head to the nearby Burrator Reservoir which has miles of footpaths and cycleways to enjoy. Also nearby is the Cadover Bridge to Dewerstone Rocks walk which also runs along the River Plym.
If you head south you can visit Saltram Park where there is a great cycle trail along the River Plym estuary. The Plym Valley Trail will take you there if you head south or to Clearbrook if you head north. View Full Details>>
Plymouth's Waterfront Walkway
10 miles (16 km)
A nice easy walk along a section of the south west coast path which highlights the city's history and heritage. The walk links the Cremyll Ferry landing stage on the shores of the Tamar with Jennycliff on the eastern side of Plymouth Sound.
Known as Plymouth's Waterfront Walkway the walk is suitable for families with good paths and lots to see on the way. Highlights include Plymouth Hoe, Smeatons Lighthouse, the pretty Marina at the Barbican, Hooe Lake and Fort Bovisand at the end of the walk. View Full Details>>
Prawle Point
2 miles (4 km)
Visit this wonderful coastal headland on this exhilarating walk in South Devon. There's spectacular cliff tops, pretty beaches and great views along the coast. The spot is also significant as the southernmost point of Devon and a good place for wildlife watching. Look out for the rare cirl bunting and chestnut-sided warbler as you make your way through the area. There's also lots of pretty wildflowers and interesting plants, with orange tip, heath brown and red admiral butterflies fluttering around them.
The walk starts from the Prawle Point car park, about a mile south west of the village of East Prawle. From here it is a short walk to the Coastwatch Lookout at Prawle Point. Here you will find the Coastwatch visitor centre with a wealth of information about the area.
From the headland you can see various birds on the cliffs such as cormorants, razorbills, fulmars and little owls. There's also lots of pretty vegetation including tormentil, birds foot trefoil and autumn squill.
After rounding the headland you head north to Gammon Head and Pig's Nose where you turn inland. Other footpaths then take you back to the car park.
It's easy to extend your walk by picking up the South West Coast Path and heading north west towards East Portlemouth. Here you can catch a ferry over the estuary and visit Salcombe. There are nice walks here around the Salcombe and Kingsbridge Estuary and up to Bolt Head.
Heading east along the coast path will take you past Lannacombe Bay to Start Point where you can enjoy interesting tours at the lighthouse. View Full Details>>
Ridge and Valley Walk
12 miles (19 km)
Follow the valley of the River Dart on this lovely walk through Devon.
The walk starts at Eggesford Barton near the train station and heads towards Chawleigh and then Leigh Bridge where you join the river. The route continues to West and East Worlington before finishing at Witheridge. View Full Details>>
River Dart Country Park
3 miles (5.5 km)
This park is set in 90 acres, with lakes, parkland, woodland trails and a lovely waterside path along the River Dart. Other attractions in the park include the impressive Holne Park House with delightful grounds and the River Dart Adventures play area where children can clamber over space nets and swing through trees on jungle ropes! There is also an excellent cafe and restaurant for refreshments.
The park is located in the Dartmoor National Park, just north of Buckfastleigh and the adjacent Hembury Woods. Here you can enjoy some nice shady woodland trails and a climb to Hembury Castle Iron Age Hillfort. At the northern end of the woods you will also find River Dart Country Park where there's 90 acres, of lakes, parkland, woodland trails and a lovely waterside footpath along the River Dart.
Just to the south is Buckfast Abbey where there's a series of well laid paths through the lovely gardens surrounding the abbey.
The Dartmoor Way long distance trail also passes just to the west of the abbey. You can pick up the waymarked path in Buckfastleigh to explore the Dartmoor National Park. Following it west will take you to the pretty Venford Reservoir which has a nice trail around the water. View Full Details>>
River Otter and the Otter Estuary
5 miles (8 km)
Enjoy a lovely walk through the River Otter Valley on this waterside route near Budleigh Salterton. The walk starts from the village of Otterton and takes you along the River Otter to the Otter Estuary at Budleigh Salterton. The estuary is very pretty consisting of a variety of habitats including salt marsh, reed beds, low-lying meadows and pastureland. The Otter Estuary Nature reserve is a great place for bird watching. Look out for birds including cormorant, redshank, common sandpiper and curlew. You can enjoy a stroll along Budleigh Salterton beach before returning to Otterton along the river. View Full Details>>
River Teign Walk
44 miles (71 km)
This walk explores the beautiful Teign Valley, following the River Teign from its source on Dartmoor to Shaldon on the Devon coast. It's a splendid riverside trail with lots of pretty villages and great scenery to enjoy.
The walk starts at the car park in Postbridge, just to the north of Bellever Forest in Dartmoor. The pretty village includes the famous old clapper bridge. The ancient bridge was built in the 13th century to enable pack horses to cross the river, carrying tin to the stannary town of Tavistock. From here you head north to Gidleigh passing Fernworthy Reservoir, Fernworthy Forest, Chagford Common and Scorhill Down.
From Gidleigh you head east towards Chagford and then on to the splendid Fingle Woods and Castle Drogo at Drewsteignton. This is a lovely section of the river which includes the iconic Fingle Bridge and the Iron Age Hill Fort of Wooston Castle. If you have time visit Castle Drogo and try the Hunters Path which gives great views of the river gorge below.
From Fingle Woods you continue east towards Dumsford, passing through a series of woods including Cod Wood, Dunsford Wood and Bridford Wood. These areas include nature reserves where you can look out for interesting flora and fauna by the river.
At Dumsford the route starts to turn to the south, passing Doddiscombleigh, Lower Ashton and Trusham before arriving at Chudleigh Knighton.
You continue south to Newton Abbot passing Stover Country Park and the Stover Canal on the way. The route then turns east to take you along the Teign Estuary to the finish point at Shaldon, near Teignmouth on the coast. It's a lovely final section with lots of birdlife to look out for on the estuary. You can see a nice view of this on the google street view link below. View Full Details>>
Roadford Lake
9 miles (15 km)
This beautiful 730 acre lake and country park in Dartmoor is perfect for a waterside cycle or walk. The route starts at the car park by the lakeside cafe and then takes you around the lake on quiet country lanes.
There are also two way-marked cycle trails starting near the cafe/visitor centre. The green trail is an easy ride through the woodland and as ideal for families. The blue trail is more adventurous and will suit anyone looking for a fun off road trail.
For walkers there are 5 way-marked trails taking you to the cob shelter, bird hide and Jubilee Sundial. Look out for a wide variety of wildlife in the woodland and on the lake. View Full Details>>
Salcombe and Bolt Head Circular Walk
5 miles (8.5 km)
This coastal circular walk takes you from Salcombe to the coastal headland at Bolt Head. There's much to enjoy with pretty bays, exhilarating cliff tops and a peaceful woodland section through Tor Woods towards the end of the route.
The walk starts at the North Sands car park near to Salcombe Castle. The ruined castle is located on a rocky outcrop which is easily reached on foot at low tide. From here you pick up the South West Coast Path and follow it south through Collaton Wood to the beach at South Sands and Splatcove Point. Around here you will pass the Overbeck's Museum and Garden. The National Trust owned site includes a colourful subtropical garden, with exotic and rare plants surrounding the seaside home of scientist and inventor Otto Overbeck. There's great views over the estuary and coast from the gardens and an interesting museum with Overbeck's art and natural history collection together with a display of items relating to the maritime history of the area.
After passing Overbeck's the route then heads through Fir Wood before following the coast path to Sharp Tor with views over Starehole Bay. This is the area where the Herzogin Cecilie ship ran aground in 1936. A dark patch of seaweed marks the site of the wreck.
Shortly after Starehole Bay you come to Bolt Head where there are fabulous views along the coast. The area is great for wildlife with Dartmoor Ponies grazing on the cliffs. Also look out for birds including Fulmar, Shag, and Cormorants.
From Bolt Head you head north west along the coast path towards Middle Soar where you turn right and head inland. The path then turns right again towards Tor Woods. These pretty woods contain lots of woodland flowers including bluebells, ramsons, wood sorrel and celadines. Look out for wildlife including Sika Deer as you make your way through this lovely area.
After exiting the woods you arrive back at the coast where it is a short walk back to the car park.
To extend your walking in the area you can continue north west along the coast path to Bolberry Down. This National Trust owned area has good surfaced paths, lots of pretty wildflowers and more great views. Just beyond Bolberry Down you will find Bolt Tail, the sister headland of Bolt Head.
Just to the north east of the town you can explore the Salcombe and Kingsbridge Estuary and look out for dolphins, seals, basking sharks and a variety of wading birds.
You can also catch the ferry over the estuary to East Portlemouth and follow the coast path to Prawle Point, the southernmost point of Devon. View Full Details>>
Salcombe and Kingsbridge Estuary
2 miles (3 km)
Enjoy a walk along the beautiful Salcombe and Kingsbridge Estuary Nature Reserve on this walk in Devon.
Start your walk from the car park at Lincombe Cross just to the north east of Salcombe. From here you can pick up footpaths along the estuary to Tosnos Point and Snapes Point at the southern end. Reed beds, mudflats and eelgrass beds all help to support an abundance of wildlife on the estuary. Look out for dolphins, seals, basking sharks and a variety of wading birds as you make your way along the paths.
To continue your walking in the area you could try our Salcombe and Bolt Head Circular Walk which visits some lovely cliff tops and woodland near the town.
Heading north will take you to the town of Kingsbridge itself, where there are nice footpaths to follow from the town to the delightful Bowcombe Creek.
You can also catch the ferry over the estuary from Salcombe to East Portlemouth and follow the coast path to Prawle Point, the southernmost point of Devon. View Full Details>>
Saltram Park
2 miles (3.5 km)
Enjoy a circular cycle or walk around Saltram Park and the River Plym estuary on this easy route in Plymouth. National Cycle Network Route 27 runs along a splendid traffic free trail through Saltram Wood and along the River Plym. There's also lots of walking trails to explore 500 acres of woodland, farmland, beaches, saltmarshes, meadows and river estuary.
The West Devon Way runs past the estate so you could pick this up to extend your outing. If you follow it north you will come to Plymbridge Woods where there is a great family cycle trail along a disused railway line.
The Plym Valley Trail starts at the park too. The shared cycling and walking trail will take you north to Clearbrook on a 7 mile traffic free trail. View Full Details>>
Samaritans Way South West
103 miles (166 km)
Starting at Bristol follow the Samaritans Way to Lynton, in Devon, and visit the Avon Gorge, the Chew Valley, the Cheddar Gorge, the Mendips, the Quantock Hills and the Brendon Hills. The walk also takes you through the beautiful Exmoor National Park where you will visit the lovely Doone Valley. Here you can try our lovely Lorna Doone Walk which visits some of the sites connected to Richard Dodderidge Blackmore's 1869 novel 'Lorna Doone: A Romance of Exmoor'. View Full Details>>
Seaton Marshes
2 miles (3.5 km)
Follow the Seaton Tramway Walk from Seaton to Colyford through the beautiful Seaton Marshes on this walk in East Devon. The area is part of the Seaton Wetlands Nature Reserve which includes the marshes and Colyford Common. The reserve is located just to the north of the town and includes ditches and ponds that attract large variety of wildfowl, waders and butterflies. There's also numerous creeks and lagoons with Little Egrets, Curlew and White Shelducks to look out for. The marshes are positioned next to the Axe Estuary so there are also great views across the river to the Axe Marsh on the other side.
The reserve has very good facilities with a car park, viewing platforms, picnic tables and a discovery hut.
Seaton Marshes is located just to the west of the wonderful Undercliff National Nature Reserve. You can visit the reserve on the Lyme Regis to Seaton Undercliff Walk. It's a wonderful clifftop path with a wide variety of rare flora and fauna. The stretch of coast is also of high geological significance with rocks from the Triassic, Jurassic and Cretaceous periods of geological time. It is a great place to extend your walking in the Seaton area.
You could also follow the South West Coast Path west and visit the villages of Beer and Branscombe. Here you can try the wonderful Branscombe to Beer Walk which takes you past the stunning Hooken Cliffs, Jurassic Coast UNESCO World Heritage Site. View Full Details>>
Sharkham Point Nature Reserve
1 miles (1.5 km)
Enjoy a short circular walk around this delightful coastal nature reserve in Brixham, Devon.
The reserve has a good sized parking area at the end of St Mary's Road in Higher Brixham. From here you can pick up the footpaths to take you to Sharkham Point and along the coastal headland. It's a great viewpoint with nice views down to St Mary's beach and along the coast. The area is fantastic for wildlife watching with ospreys in the skies above and dolphins in the beautiful turquoise waters below.
To extend your walk follow the South West Coast Path north around St Mary's Bay to the splendid Berry Head Country Park. Here you can see a wide variety of coastal plantlife and a large Guillemot colony. View Full Details>>
Sidmouth to Beer
7 miles (12 km)
This walk follows a section of the wonderful Jurassic Coast from the town of Sidmouth to the village of Beer in Devon. It's a popular coastal walk running for about 8 miles along an undulating path. There's lovely cliff top views, attractive beaches and interesting geological features to see on the path. Also look out for Exmoor Ponies on the way!
Starting on the front in Sidmouth head east, crossing the River Sid. You then pass the lovely Salcombe Hill Cliffs and Chapman's Rocks before coming to Dunscombe Cliffs. You may see Exmoor Ponies and lots of butterflies fluttering around the wide variety of wildflowers you can find in this area.
The route continues past Salcombe Regis to Weston Mouth, an isolated shingle beach which can be reached by a footpath. Shortly after you come to the popular village of Branscombe where there's a nice beach and three National Trust properties; The Old Bakery, Manor Mill & Forge.
You continue to Beer passing the photogenic Hooken Cliffs. A slump in the Chalk cliffs in 1790 separated a 10-acre tract of land, now a wooded and sheltered habitat with chalk pinnacles on the seaward side. It's reached via a steep footpath leading from the clifftop to Branscombe Beach. The route finishes in the pretty seaside village of Beer, where there are lovely views over Seaton Bay and Lyme Bay with a nice shingle beach and lots of fishing boats.   View Full Details>>
Sidmouth to Ladram Bay
3 miles (4.5 km)
This walk visits a beautiful secluded bay and the wonderful sea stacks at Ladram Bay on the Jurassic Coast. It's a short walk of just under 3 miles from the town of Sidmouth, but there is a fair climb to Peak Hill and High Peak which stands at a height of 157 metres (515 ft). From the high points there are stunning views down the coast in both directions.
The route starts on the seafront in Sidmouth and follows the coast path west past the lovely Sidmouth Beach. You then climb to the photogenic High Peak with its partially eroded cliff face, with four rock strata. The area is geologically significant with the base of the cliffs dating from the Triassic Period about 220 Million years ago. The deposits in the centre of the cliff face are from the Mercia Mudstone Group and were formed about 200 Million years ago.
The trail passes through a small woodland area at High Peak before descending to Ladram Bay. Here you will find the striking sandstone sea stacks in a lovely bay with a small beach. The 'Otter Sandstone' that forms the cliffs and sea stacks were deposited in hot dry climates in the Triassic Period about 220 Million years ago.  View Full Details>>
Slapton Ley
6 miles (10 km)
This walk takes you along Slapton Sands and the Slapton Ley National Nature Reserve in Devon. The lagoon at Slapton Ley is the largest natural freshwater lake in South West England. It's a beautiful area with the lovely shingle beach and the ocean on one side and the stunning lake on the other. There are a number of walking trails taking you through the reserve, including a family trail which takes about 45 minutes. You can also easily continue to the nearby village of Slapton.
The reserve is fantastic for wildlife with a number of bird hides around the lake. Look out for Cetti's warbler, Swallows, Badgers and Otters as you make your way through the reserve.
For cyclists there is a super coastal road taking you past the lake and Slapton sands.
The South West Coast Path runs past the site so there is scope for continuing your walk along the coast towards Dartmouth or Salcombe.
If you head west you can visit Start Point where you can look out for seals and basking sharks before enjoying an interesting tour of the lighthouse. View Full Details>>
Start Point Devon
2 miles (3.5 km)
This is a popular circular walk around this beautiful headland on the South Devon coast. It's about a 2 mile walk with great views over Start Bay, a visit to the lighthouse and the option of descending to a delightful secluded beach.
The area is also great for wildlife watching. Look out for marine wildlife such as seals and dolphins, and birds including black-throated divers, gannets, kittiwakes and auks.
Begin the walk from the Start Point car park, near Start Farm. From here it is a short walk along the coast path to the lighthouse. On some days you can enjoy a guided tour here and climb the tower to hear stories about storms, shipwrecks and lighthouse living .
After exploring the lighthouse the walk heads along the coast path to Great Mattiscombe Sand. It is a steep climb down to the beautiful sandy cove where you can look out for Grey seals and basking sharks in the summer. The walk then heads north back to the car park.
It's easy to extend your walk if you have time. You can head west along the South West Coast Path and visit Prawle Point, the southernmost point of Devon. Heading a few miles north will take you to the splendid Slapton Ley Nature Reserve. Here you'll find the largest natural freshwater lake in South West England, a lovely shingle beach and great birdwatching opportunites. View Full Details>>
Stover Canal
2 miles (3 km)
Follow the Stover Canal from Newton Abbot to Teigngrace on this short walk in South Devon. It's a nice easy stroll along a section of the Templer Way with the option to continue on to Stover Country Park where there's some nice woodland trails and a lovely lake. At the Newton Abbot end of the canal you can follow a waterside path along the River Teign to extend your walk. View Full Details>>
Stover Country Park
2 miles (3 km)
Explore over 114 acres of woodland, heathland, grassland and lakes on this circular walk through the peaceful Stover Country Park, near Newton Abbot in Devon. The walk takes you around the delightful Stover Lake before following the canal outlet through the woodland. The park also includes the Ted Hughes Poetry Trail which takes in specially designed Poetry Posts each displaying a poem by Ted Hughes on a theme relating to wildlife of the natural world.
The route below is designed for walkers but there is also a designated cycle route through the northern part of the Park. See this leaflet for more information about the park.
The Templer Way runs through the park so you could pick this up to continue your walk. Heading north would take you to Bovey Tracey while heading south would take you along the Stover Canal to Newton Abbot. Our Newton Abbot Walk starts from the town and takes you to the park on this route. View Full Details>>
Tamar Valley Discovery Trail
30 miles (48 km)
This beautiful trail takes you through the Tamar Valley AONB from Tamerton Foliot in Devon to Launceston in Cornwall. You start by heading north towards the Lopwell area of natural beauty where you will cross the River Tavy. You'll pass through the lovely Lopwell Dam Nature Reserve with habitats including mudflats, freshwater marsh, wildflower meadow, scrub-grassland, saltmarsh and semi-natural woodland.
The route then continues north towards Calstock joining the River Tamar for a splendid waterside stretch through Gunnislake and Luckett. You then leave the river heading through Milton Abbot before crossing the river again at Dunterton and proceeding to the finish at Launceston.
Please click here for more information on this route. View Full Details>>
Tarka Trail
79 miles (127 km)
This wonderful walk through Devon follows the path taken by Tarka the Otter in the book of that name. It is a circular walk starting and finishing in Barnstaple on the River Taw. After following the river for a short section you will head through Landkey Newton and East Buckland to the Exmoor National Park. The route then reaches Lynmouth where a splendid coastal section that takes you through Ilfracombe, Woolacombe and Croyde. The final section follows the estuary of the River Taw through Braunton and then back into Barnstaple. This part of the route passes the beautiful Braunton Burrows Nature Reserve. The reserve covers nearly 900 hectares making it the second largest dune system in England.
Please click here for more information. View Full Details>>
Tavey Cleave and Hare Tor
5 miles (7.5 km)
This circular walk takes you to this lovely steep-sided valley of the River Tavy in the Dartmoor National Park. It's a delightful area with the rushing water and waterfalls of the river surrounded by interesting vegetation and several large tors.
The walk starts from the Lanehead car park at Higher Willsworthy. You then follow footpaths past Nat Tor before picking up a riverside path along the Tavy to Tavy Cleave. You then climb to the 1742 ft (531m) summit of Hare Tor. From here there are splendid, wide ranging views over Dartmoor. The walk then descends to Ger Tor and Nattor Down before returning to the car park.
This walk is located just a couple of miles east of Lydford so if you would like to continue your walking you could visit the beautiful Lydford Gorge. Here you will find the 100-foot-high (30-metre) 'White Lady Waterfall' in a lovely wooded glade. View Full Details>>
Tavistock Canal
3 miles (4.5 km)
Enjoy a peaceful stroll along the towpath of the Tavistock Canal on this easy walk in West Devon. The route starts at Tavistock Wharf and heads through the outskirts of the town towards Crowndale Farm, passing West Bridge on the way. You continue to the pretty Shillamill Aqueduct before finishing at Lumburn where the canal meets the River Lumburn. Along the way you will pass pretty locks, canalside cottages and old stone bridges. There are also sections through woodland and great views of the surrounding Devon countryside.
If you'd like to continue your waterside walking in this area then you could head to the nearby Grenofen Bridge and visit Double Waters where the River Tavy meet the River Walkham. You could also pick up the West Devon Way which passes through Tavistock.
The Abbot's Way long distance trail will take you from the ruins of Tavistock Abbey to Buckfast Abbey, 22 miles to the east of the town. View Full Details>>
Taw Teign Link
6 miles (10 km)
This short walk takes you through the beautiful Dartmoor National Park and links the Tarka Trail and Two Moors Way. The walk begins at Sticklepath and heads through South Zeal before climbing Ramsley Hill where you can enjoy fabulous views of Dartmoor. You then head through Throwleigh and Blackaton Wood Nature Reserve before coming to the finish point at Chagford. View Full Details>>
Teignmouth and Dawlish Way
17 miles (27 km)
These two lovely coastal towns are connected by this popular walk devised by Teignmouth and Dawlish Ramblers. The walk begins at Teignmouth pier and heads inland through some beautiful countryside and pretty villages before heading back to the coast at Dawlish. The last section returns you to Teignmouth via Holcombe.
To extend your walking in the area you can pick up the Dawlish Sea Wall and head north east to Dawlish Warren. Here you will find a lovely nature reserve on the Exe Estuary with a huge variety of waders to look out for. You can also pick up the Exe Valley Way at Dawlish Warren. Follow it north and it will take you into Exteter along the River Exe and the Exeter Canal. View Full Details>>
Teignmouth to Dawlish Railway Walk
3 miles (5 km)
This popular coastal walk follows the South Devon Railway Sea Wall from Teignmouth to Dawlish. The railway was designed by Isambard Kingdom Brunel and opened by the South Devon Railway Company, running from Exeter St Davids railway station to Teignmouth railway station on 30 May 1846.
It's a splendid walk with the waves coming right up to the wall on one side and the trains passing on the other. The path runs for about 3 miles with just a short climb around Holcombe. Please do take care on windy days at high tide though as the waves can come right onto the path.
Start the walk in Teignmouth near the pier and the train station. The path then heads north east past Teignmouth Lido towards Holcombe, a typical small English village, with thatched cottages and country lanes. Here you can see the trains entering the tunnel at Hole Head.
You continue to Dawlish where you finish at Red Rock Beach. The town has a nice park near the seafront where you can see Dawlish Water and enjoy views of the Permian red sandstone cliffs. It's also known for its black swans, introduced from Western Australia, which live with other exotic waterfowl in a small urban sanctuary on Dawlish Water. View Full Details>>
Templer Way
18 miles (29 km)
Follow the Templer Way from Haytor on Dartmoor to the seaport of Teignmouth via Newton Abbot. The walk includes a wooded section through Yarner Woods near the route start and also visits the delightful Stover Country Park. With 14 acres of woodland, heathland, grassland, lake and marsh and a substantial variety of wildlife it is a real highlight on the walk.
Shortly after passing Newton Abbot you will join the River Teign for a beautiful waterside section that leads to the finish point at Teignmouth.
The walk is named after the Templer family who constructed the Stover Canal and Tramway to transport granite from Haytor Quarry to the coast at Teignmouth. View Full Details>>
The Hangman Hills
5 miles (7.5 km)
A challenging circular walk visiting Little Hangman and Great Hangman Hills near Combe Martin in Devon.
The walk starts in Combe Martin and heads east to Little Hangman Hill via Lester Point. You continue by climbing the 1044 feet (318 metres) high Great Hangman Hill. It is England's highest sea cliff and the highest point on the South West Coast Path. At the summit you wil find a cairn and can enjoy fabulous views over the surrounding coast and countryside. The route then descends through the countryside to Knap Down, before returning to Combe Martin. Here you can wander through the pretty village, admire the beautiful Combe Martin Bay and reward yourself with refreshments at one of the excellent pubs. There's also fine views over Holdstone Down and towards Lundy Island.
In the summer months look out for pretty flowers such as primroses and violets and wildlife including warblers and various coastal birds.
If you would like to extend your walking in the area then you could head east along the coast to the lovely Heddon Valley. Here you will find riverside walking trails and the imposing cliffs of Heddon's Mouth. View Full Details>>
Topsham to Exmouth
5 miles (8.2 km)
This walk takes you along the Exe Estuary from Topsham to Exmouth via Lympstone. The route runs for about 5 miles along a section of the Exe Estuary Trail. It's a nice flat path running along the train line, with lovely views over the saltmarsh and mud flats of the estuary.
The area is also a nature reserve so great for wildlife spotting as over 10,000 wildfowl and 20,000 waders winter on the estuary. Look out for dark-bellied brant goose, pied avocet, lapwings, redshanks and Cetti's warblers as you make your way along the path.
The route starts in Topsham, next to the ferry, which transport passengers over the estuary to Exminster on the other side. You start by passing along the Exe Reedbeds Nature Reserve, heading south towards Exton, via Nutwell Park and the Georgian neo-classical Grade II listed mansion house of Nutwell Court.
You continue to Lympstone where there is an attractive harbour and the 19th century Italianate riverfront brick clock tower known as Peter's Tower.
The final stage runs from Lympstone to Exmouth, finishing at the train station where you can catch the train back to Topsham. View Full Details>>
Torquay to Babbacombe
6 miles (9.5 km)
This is a popular coastal walk from Torquay to the lovely Babbacombe Downs. It's about a 6 mile hike along an undulating section of the South West Coast Path. The route is fairly flat but there are some moderate climbs so a reasonable level of fitness is required. Along the way there's wonderful cliff top views, pretty beaches and some nice woodland sections.
At Babbacombe you'll find the Babbacombe Model Village, a pretty cliff top green and the Babbacombe Cliff Railway which will take you down to the attractive Oddicombe Beach. You can either return the same way or catch the bus back to Torquay.
The route starts on Corbyn Beach in Torquay, just a short hop from the train station. You head east along a pretty stretch of the English Riviera, passing the Grand Hotel and the marina with its rows of boats and yachts. You continue past Meadfoot Beach to the headland at Hope's Nose. Here you will find an area of geological significance with limestone rocks, lots of fossils and great views.
From Hope's Nose you turn north to Black Head before passing along the lovely Babbacombe cliff top path with well laid out gardens and more great views.
To extend the walk you can continue north to Maidencombe and Teignmouth, where you can enjoy a riverside walk along the River Teign. If you head along the other coast you can visit Paignton and Brixham on the Torquay to Brixham Walk.
Also in Torquay is Cockington Country Park with its ornamental lakes, woodlands and formal gardens. View Full Details>>
Totnes River Walk
7 miles (11.5 km)
A circular walk taking you along the River Dart before heading into the countryside surrounding the town of Totnes in Devon. The walk follows the Franklin Totnes Trail and the Dart Valley Trail footpaths before heading along Riverside Walk to visit the Longmarsh Nature Area on the eastern side of the water.
The walk starts on the river in Totnes, near to the tourist information centre. Follow the riverside trail north before heading west into the countryside on Copland Lane. The path takes you towards Follaton House where there is an arboretum with a series of trails to try.
After exploring Follaton Arboretum the walk heads along Jackman's Lane to Tristford Cross. This section climbs to nearly 500 feet with nice views across the attractive countryside.
You then turn north east along Harper's Hill before heading south and east to rejoin the river. The trail returns to the start point before crossing the bridge for a delightful stroll along Riverside Walk. The path leads you to Longmarsh Nature Area where there's lots of wildlife to look out for on the water.
It's easy to continue your waterside exercise in the Totnes area. You can pick up the Dart Valley Trail and follow it south all the way to Dartmouth.
Just to the north you will find the wonderful Dartington Estate. Here you'll find miles of trails taking you along the river and through attractive woodland. View Full Details>>
Trenchford and Tottiford Reservoir
2 miles (4 km)
Enjoy an easy walk around these two pretty reservoirs in the Dartmoor National Park. There are waterside walking trails running along the waters edge and then into surrounding woodland. The area is well signposted and there is seating and picnic area dotted around the walk. Look out for a variety of birdlife on the water and beautiful rhododendrons around the reservoir in the summer months. It's easy to extend your walk to Kennick Reservoir as this lies just to the north of Trenchford and Tottiford Reservoirs.
This walk starts at the parking area at the western end of Tottiford Reservoir and takes you along the waterside paths.
If you'd like to continue your walking in the area then you could head to the nearby Canonteign Falls where you'll find lakes, a wooded valley and a spectacular waterfall. View Full Details>>
Two Castles Trail
24 miles (38 km)
Follow the Two Castles trail from Devon into Cornwall and enjoy beautiful countryside, woodland and downland. The route starts at Okehampton castle and heads east through Sourton, Stowford, Lewtrenchard and Lifton to Launceston, finishing near Launceston castle.
Walk highlights include a lovely stretch along the West Okement river and through Okehampton Golf Course at the start, followed by a walk through Meldon Wood and past Meldon Reservoir. Other highlights include a stretch through Borley Wood near Lewtrenchard and the Dingles Steam Village near Stowford. View Full Details>>
Two Counties Way
56 miles (90 km)
Travel through Somerset and Devon on this beautiful walk from Taunton to Starcross. There is much to enjoy on this varied walk with peaceful waterside sections along the River Tone, the Grand Western Canal and the River Exe real highlights. Also stop for a visit at the lovely National Trust owned Killerton Estate. This 18th century house boasts a historic fashion exhibition and stunning gardens.
The route passes Wellington, Sampford Peverell, Tiverton, Bickleigh, Exeter and Powderham before finishing on the Exe Estuary at Starcross. View Full Details>>
Two Moors Way
90 miles (145 km)
Travel from Ivybridge to Lynmouth through the Dartmoor and Exmoor National Parks on this splendid walk through Devon and Somerset. The walk is generally not strenous taking you through tranquil moorland and the deep and wooded valleys of the moorland edges. The epic route runs for a distance of about 90 miles exposing you to some of the finest scenery in the south west of England.
Highlights on the route include the splendid Avon Dam Reservoir and the fascinating old clapper bridge at Tarr Steps near Dulverton. Near Withypool you'll also cross the picturesque five arched Landacre Bridge over the River Barle. View Full Details>>
Valley of the Rocks
4 miles (6 km)
This walk visits the amazing Valley of the Rocks in the Exmoor National Park. This dry valley contains the geological marvels known as the Lynton Beds. These ancient rocks are a spectacular sight and hugely popular with walkers.
The walk starts in Lynton and heads west along the South West Coast Path to the Valley. Look out for feral goats as you make your way through the countryside. It's a good path and a fairly easy climb from Lynton, with wonderful views of the North Devon coast. You'll pass Wringcliff Bay, Castle Rock, Lee Bay and Lee Abbey. View Full Details>>
Venford Reservoir
1 miles (2 km)
This walk takes you around the pretty Venford Reservoir on Dartmoor. It's a nice easy stroll with woodland sections and waterside trails to enjoy. Parking is available and there are picnic tables dotted around the lake. If you'd like to extend your walk you could climb Bench Tor to the north of the reservoir. From here you can enjoy splendid views of River Dart Valley.
The reservoir is located just to the west of the Dartmoor Way long distance footpath. You could pick up the waymarked trail and visit the nearby Hembury Woods and River Dart Country Park to extend your exercise. View Full Details>>
Watersmeet
5 miles (8 km)
Follow a series of super trails through 2000 acres of river gorge and woodland on this lovely walk from Lynmouth in Exmoor. The route starts in Lynmouth and takes you along the East Lyn River, passing waterfalls and Horner's Neck Wood before visiting the pretty coastal village of Lynmouth. You can also visit Foreland Point and Countisbury where you will find some of the highest sea cliffs in England with stunning coastal views. There is an abundance of wildlife to look out for including otters, red deer and buzzards.
At the end of your walk you could treat yourself to a cream tea in the delightful riverside tea garden at Watersmeet House. View Full Details>>
Wembury Point
3 miles (5 km)
This delightful area near Plymouth has recently been restored by the National Trust. It's a lovely stretch of coast and countryside with a good footpath and wonderful views of the Yealm Estuary, the Mewstone, Plymouth Breakwater and onto Rame Head in Cornwall. The surrounding countryside is very pretty too with ox-eye daisies and bluebells in the spring.
The walk starts at the Wembury Bay National Trust car park and follows Marine Drive, the old access road to HMS Cambridge, past Blackstone Rocks to Wembury Point. You continue to Heybrook Bay before an inland stretch through the countryside. The final section runs along the coast, returning you to the car park.
It's a splendid area with spectacular coastal cliffs and a variety of wildlife. Look out for Dartmoor Ponies, basking sharks, porpoises, dolphins and many different types of birds. Wembury beach is also beautiful with some of the best rock pools in the country. View Full Details>>
West Devon Way
35 miles (57 km)
Explore the western edge of the Dartmoor National Park on this walk through beautiful Devon.
The route begins in Okehampton and passes through Sourton, Lydford, Mary Tavy, Tavistock and Bickleigh before finishing in the maritime city of Plymouth.
Trail highlights include the picturesque Meldon Reservoir and the town of Lydford with its noteworthy castle and nearby Lydford Gorge. Near Tavistock you visit Double Waters, a lovely spot where the River Walkham meets the River Tavy. There are also lovely waterside stretches along the River Tavy near Tavistock and along the River Plym into Plymouth.
For an excellent full guide to this route from Devon CC please click here. View Full Details>>
Wistman's Wood
4 miles (7 km)
Enjoy a walk around this atmospheric forest and nature reserve in the Dartmoor National Park. It's an unusual place consisting of stunted oak trees with gnarled, tangled branches. There's also lots of spongy moss and over 100 types of lichen hanging from the branches. Other features include boulders covered with lichen and other trees such as rowan,  holly, hawthorn, hazel and eared-willow.
This circular walk starts at a car park near the Two Bridges Hotel,  just to the south of the wood. You then pick up a footpath to the nature reserve before climbing Longaford Tor, where there are great views over Dartmoor. You return passing Littaford Tors and Crockern Tor. View Full Details>>
Woodbury Common Devon
2 miles (3.5 km)
Enjoy miles of walking trails through this large area of common land in Woodbury, Devon. The common consists of heathland, gorse, heather and pebblebeds from rivers which once flowed across the basin. You can also climb to the ancient hill fort of Woodbury Castle where there are great views of the Exe estuary, Haldon Hills, Otter Valley, and Portland Bill on the coast. The fort was built around 500-300 BC and has a moat which you can walk through.
The area is a really good place for wildlife spotting. Look out for birds such as Dartford Warbler and butterflies including High Brown Fritillary and Silver Studded Blue. You can extend your walk by continuing south to Bystock pools nature reserve where there is a lilly-pad filled lake, heathland, wildflower meadow and boardwalks. It's a great place to look out for dragonflies and birds such as willow warblers, blackcaps and stonechats. Also at the southern end of the common you will find Blackhill Quarry and its lake.
This circular route starts from the car park near the Woodbury castle. The whole of it is more suitable for walkers but the area is also good for mountain biking. Start from the same start point and follow the tracks to Colaton Raleigh Common and then round to the quarry for a fun off road ride.
The East Devon Way runs through the common so you can pick this up to continue your walk. If you head north east you will come to the Hawkerland Valley and the Aylesbeare Common RSPB nature reserve. To the south west is the town of Exmouth and the lovely Exmouth Nature Reserve. Also nearby is the River Otter and the Otter Estuary where you can enjoy waterside walking trails and a variety of wading birds. View Full Details>>
Woody Bay
2 miles (3 km)
Explore this peaceful wooded cove and enjoy waterfalls, woodland trails and splendid views of the Bristol Channel. Woody Bay is located on the coast of the Exmoor National Park. The Hanging Water stream runs through the woodland with lovely waterfalls and interesting flora and fauna to enjoy.
This walk starts at the car park on Sir Robert's Path and takes you through the woodland to the pretty little bay with its secluded pebble beach.
If you would like to extend your walking in the area then you could head west along the coast to the lovely Heddon Valley. Here you will find riverside walking trails and the imposing cliffs of Heddon's Mouth. You could also start the walk from here as shown in the video below.
If you head east then you will come to the spectacular Valley of the Rocks. View Full Details>>
Yarner Woods
2 miles (3.5 km)
This large woodland area near Bovey Tracey is part of the East Dartmoor Woods and Heaths National Nature Reserve. It's a great area for walking with miles of woodland paths to follow. The area is dominated by ancient oak but there are other species such as birch, scots pine, larch and beech.  Other flora includes flowers such as cow-wheat and bilberry, and various Lichens and mosses. 
Look out for an abundance of wildlife including doormice and butterflies. Birdlife includes pied flycatcher, redstart, buzzards, sparrow hawks and nightjars. View Full Details>>
Yelverton Garden House
2 miles (4 km)
This walk takes you to the beautiful Garden House from Yelverton in the Dartmoor National Park. Located in Buckland Monachorum it is the perfect location for an afternoon stroll in simply stunning surroundings.
This walk starts in the centre of Yelverton and takes you to the Garden House using the West Devon Way and other footpaths through the countryside. At the Garden House you'll find a number of well laid out trails to take you around the 10 acres of gardens. There are several distinctive gardens including Acer Glade, Wildflower and Bulb Meadows and Cottage Garden. There is also a beautiful Arboretum with a lake, bridges and little waterfalls. Other highlights include the the Rhododendron walk, an avenue of huge Lime Trees, and the 'Long Walk' which has wonderful views towards the Cornish Hills.
If you'd like to continue your walking in the area then you could head to the nearby Burrator Reservoir or Plymbridge Woods. View Full Details>>