Essex Walks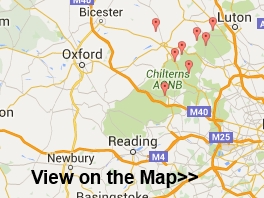 There's much to entertain the walker in this attractive south eastern county. There's lovely countryside and a fantastic coastline with a number of coastal nature reserves to visit. See the Essex Coastal Walks page for more details.
Use the filter to show walks of a certain type such as woods, reservoirs, hills, long distance, country parks, canals and rivers.
In the spring walkers flock to the beautiful bluebell woods in the Essex area. Click the 'Woodland' button below to see these.
Use the links to view full route information including elevation profiles, interactive maps and GPS downloads.
You can also view an overview map of all the routes in the using the Essex Walk Map>>
Route Name
Distance
Description
Abberton Reservoir
10 miles (16 km)
This is a circular cycle ride on the quiet roads and country lanes surrounding this large reservoir near Colchester, Essex. Abberton is the fourth largest reservoir in England with an area of nearly 5 square kilometres (1,200 acres).
The route starts at the visitor centre and takes you to Great Wigborough, Peldon and Malting Green. This route is designed for cyclists but walkers can enjoy walks from the visitor centre at the start of this route. The reservoir is excellent for bird watching with thousands of wildlfowl to look out for on the water. These include Wigeon, Teal, Mallard, Pochard, Tufted Duck, Coot and Black-headed Gull which can be spotted from the three bird hides. The visitor centre also has a wealth of information on the wildlife you can expect to see in this lovely wetlands area. View Full Details>>
Ardleigh Reservoir
3 miles (5 km)
This pretty reservoir near Colchester has a nice country lane running along its northern side. You can reach the reservoir from the nearby village of Ardleigh by following Wick Lane and Lodge Lane for about a mile. The path runs right along the lake with nice views across the water to the trees lining its the edge. View Full Details>>
Audley End
2 miles (3 km)
Explore the stunning gardens surrounding this spectacular Jacobean mansion in Saffron Walden, Essex. Visit the beautifully restored parterre with its striking bedding scheme and beautiful fountain. The walled kitchen garden is run entirely on organic principles and contains glasshouses, a vinery and 150 varieties of apples, 40 varieties of pears plus other assorted plums and cherries. There is also a delightful Victorian pond garden with a rockery and the Elysian Garden where you will find the exquisite Tea House Bridge over the river Cam.
The house was owned by Thomas Audley, Lord Chancellor to Henry VIII in the mid 16th century. You can visit the great hall, the saloon with wonderful furnishings , the library and the chapel built in an 18th-century ornamented Gothic style. There is also a stable yard where you can meet the resident horses and talk to the grooms about life at Audley End during Victorian times.
The Harcamlow Way long distance footpath runs past Audley End so you could pick up this trail if you wanted to continue your walk. View Full Details>>
Beeleigh Falls
2 miles (2.5 km)
Enjoy a short walk to these pretty falls on the River Chelmer in Essex. It's an interesting spot, where four waterways converge with a series of locks and weirs. The River Chelmer, River Blackwater, the Chelmer and Blackwater Navigation Canal and the tidal Chelmer all meet at Beeleigh Falls. It's a great place for birdwatching so keep your eyes peeled for the Kingfishers which frequent the area.
The walk starts in the village of Langford just to the north of the falls. From here you can pick up footpaths running south along the Langford Cut, the section of the Chelmer and Blackwater Navigation (canal) which approaches Maldon. It will take you to the falls where you can also see Beeleigh Falls House, an attractive Victorian villa. View Full Details>>
Belhus Woods Country Park
2 miles (3.5 km)
Enjoy the pretty lakes and peaceful woodland trails in this country park near Ockendon and Dagenham. View Full Details>>
Benfleet to Leigh on Sea
7 miles (11.5 km)
A nice coastal walk from Benfleet to Leigh on Sea in Essex. The circular route runs for about 7 miles along a series of fairly flat footpaths. The first section takes you along the sea wall through Hadleigh Marshes before returning inland via Hadleigh Country Park and the ruins of Hadleigh Castle.
The walk starts in South Benfleet next to the train station. You then head south east to the Benfleet Creek where you can pick up a footpath leading to Hadleigh Marsh. There's nice views over to Two Tree Island which you can easily visit from the path. The expansive nature reserve includes lagoons, pretty streams and great views across Hadleigh Ray to Canvey Island.
The route then reaches Leigh on Sea where you have the option of catching the train back to Benfleet. This route continues west up to Hadleigh Castle. The 13th century castle ruins are located in an elevated position with fabulous views of the surrounding Essex countryside, the Essex coast and the River Thames. It's located within the Hadleigh Country Park where you can enjoy 400 acres of woodland, pasture, hay meadow and marsh.
The route descends through the park to Benfleet Downs before returning to the finish point back at Benfleet. View Full Details>>
Bishop's Stortford Canal and River Walk
14 miles (22 km)
Follow the River Stort Navigation canal from Bishop's Stortford to Hoddesdon, on this delightful waterside walk through Hertfordshire. The walk follows the flat towpath through Sawbridgeworth and Harlow with lots of barges, weirs and pretty locks to look out for on the way.
Starting in the town centre follow the Hertfordshire Way east and then south to the river. View Full Details>>
Blackwater Estuary
13 miles (21 km)
Enjoy a walk along the lovely Blackwater Estuary from Maldon to Tollesbury. Flat footpaths run right along the river estuary with fine views and lots of wildlife to look out for on the way. The National Nature Reserve is home to little tern, ringed plover, Pied avocet, dunlin and Hen Harrier so be sure to bring your binoculars. The route runs for just over 13 miles with the option of catching the bus back to Maldon.
The walk starts in the Essex town of Maldon, at the parking area next to the start of the Chelmer and Blackwater Navigation Canal. From here you can pick up a footpath heading east past the Heybridge Basin, Collier's Reach and Barrow Marsh. On this section you can enjoy fine views over to Northey Island. The island is home to a diverse range of birdlife and can be visited by arrangement with the warden.
You continue along Goldhanger Creek and Thirslet Creek before rounding the Tollesbury Wick Marshes. This nature reserve consists of coastal freshwater marsh which is grazed by sheep, and is worked by traditional methods which encourage wildlife. Areas of ungrazed rough pasture have badgers, and field voles and pygmy shrews are hunted by hen harriers and short-eared owls. After passing through the reserve the route finishes in the village of Tollesbury. The village is located at the mouth of the River Blackwater and has a nice pub where you can enjoy refreshments at the end of your exercise. You can then catch the bus back to Maldon. View Full Details>>
Blackwater Rail Trail
6 miles (10 km)
This is a nice, easy cycle or walk along a disused railway line between Witham and Maldon in Essex. The route passes through the pretty village of Langford and includes views of the River Blackwater and a riverside section along the River Chelmer into Maldon. Here you can enjoy fine views of the Blackwater Estuary at the Marine Lake in Promenade Park. You can also pick up the Chelmer and Blackwater Navigation Canal and enjoy easy waterside walking or cycling along the towpath. View Full Details>>
Blake's Wood
1 miles (2 km)
Enjoy a series of nice woodland trails in this pretty wood in Chelmsford. There's a car park on Riffhams Chase in Little Baddow. From here you can pick up the paths taking you through the woods and along Blake's stream. In the woods you will find oak, hornbeam and sweet chestnut trees with bluebells in the spring. Look out for birds including hawfinches and nightingales.
It's easy to extend your walk by heading south to Lingwood Common and Danbury Common. Here you'll find cycling and walking trails with woodland, common, heath, wild flowers, streams and bogs. Danbury Country Park is also very close by. View Full Details>>
Braintree
5 miles (8.8 km)
The Essex town of Braintree has some nice walking trails along the River Brain and River Blackwater which run through the town. View Full Details>>
Brightlingsea
7 miles (11 km)
This attractive coastal town is located in the Tendring district of Essex. There's some lovely walking trails along the Colne Estuary to enjoy here. View Full Details>>
Burnham on Crouch
3 miles (5 km)
The Essex town of Burnham on Crouch is situated in a lovely location on the Crouch Estuary opposite the RSPB's Wallasea Island. View Full Details>>
Canvey Island
7 miles (11 km)
Enjoy a waterside walk along the Thames Estuary on this route on Canvey Island in Essex. You can follow coastal footpaths for several miles along the estuary. There's lots to see with several bays, beaches, creeks, lagoons, marshland and an abundance of wildlife. There's also great views across the water to Hadleigh Country Park and its castle. View Full Details>>
Centenary Circle
21 miles (33 km)
This circular walk takes you through the parks and countryside around Chelmsford.
The walk starts on Sandford Mill bridge on the Chelmer and Blackwater Navigation and passes Sandon, Chignal Smealey, Galleywood, Writtle and Broomfield. Highlights on this walk include Hylands Park with the Grade II listed Hylands House and gardens. View Full Details>>
Chalkney Woods
1 miles (2 km)
This area of ancient woodland near Chappel is a lovely place for a peaceful stroll. There is a car park off Tey Road near White Colne where you can pick up the public footpaths through the forest. In the springtime there are lots of pretty bluebells to enjoy. Look out for wildlife including deer, blackcap and nightingale. As an alternative to driving to the woods you could walk from the nearby village of Chappel where there is a train station. It's a really pretty village with an impressive viaduct, pretty houses, a mill and views of the River Colne.
The Essex Way long distance walk runs close to the forest so you could pick this up to extend your walk. View Full Details>>
Chelmer and Blackwater Navigation
16 miles (26 km)
Follow the Chelmer and Blackwater Navigation Canal from Chelmsford to Maldon on this easy, waterside walk in Essex. The canal takes you through some lovely Essex countryside, passing a series of pretty locks, a number of reservoirs and the villages of Little Baddow and Ulting. At Little Baddow you can find a number of nice woodland trails in Blake's Wood, Lingwood Common and Danbury Common. The village and commons are located just to the south of the canal and contain 214 acres of heath, gorse and coppice. The final section of the canal takes you along the Heybridge Basin in Maldon, with views of the National Trust owned Northey Island. There are great views over the Blackwater Estuary to the nature reserve. You can extend the walk by visiting the lovely Marine Lake in Promenade Park which is located right on the lovely estuary. There's also the pretty Chigborough Lakes Nature Reserve near Heybridge Basin which has some nice footpaths to try. View Full Details>>
Chelmsford
5 miles (8.5 km)
This walk in the Essex city of Chelmsford takes you along the River Can and River Chelmer to Sandford Mill. The walk starts in Central Park where there is the impressive 18-arch Victorian railway viaduct spanning the River Can. It's a lovely place to start the walk with a pretty lake, bell meadow and the Marconi Ponds local nature reserve. After strolling through the park you pick up the riverside footpaths along the Can, heading east and passing the Essex County Cricket Ground on the other side of the river. You continue east with the option of taking a detour north along the River Chelmer to the Chelmer Valley Nature Reserve. It's only a mile to the north and runs for approximately 2.5km from Valley Bridge to Victoria Road. This route continues east along the Chelmer, passing pretty meadows on your way to Sandford Mill. Here you could pick up the Centenary Circle and Chelmer and Blackwater Navigation Canal long distance trails and further explore the area around the city. The canal will take you along the easy towpath to the delightful Paper Mill Lock and the attractive town of Maldon on the Blackwater Estuary. View Full Details>>
Cherry Orchard Jubilee Country Park
2 miles (2.5 km)
Explore 200 acres of woodland, lake, grassland and parkland in this splendid country park in the Roach Valley. It's great for walkers with miles of footpaths and bridleways to try. It's a lovely setting with wildflowers, woodland trails and great views of the rolling Essex countryside.
There's nice footpaths to follow along the river and past the lake. The Roach Valley Way also passes through the park, taking you through the surrounding woodland and countryside. There's lots of wildlife to look out for including Skylark, Grey Partridge and Fieldfare.
To extend your walk you could follow the Roach Valley Way to the nearby Hockley Woods. The woods are only about a mile away and contain Oak and sweet chestnut trees, streams, bluebells and wildflowers. View Full Details>>
Colchester
2 miles (3 km)
A circular riverside walk around the centre of Colchester, visiting Colchester Castle and the River Colne.  The historic market town is the oldest recorded Roman town in Britain, and claimed to be the oldest town in Britain. It has a fascinating Roman history with many features of the occupation still visible today.
The walk starts at the Grade I listed Colchester Castle. The castle is a largely complete Norman castle, dating from the 11th century. It is surrounded by Castle Park where there's attractive parkland, trees, flowers, a model boating pond and a number of historic sites. You can visit the Roman Town Wall, the Norman Castle Keep, foundations of Roman Town Houses, an 18th century Summerhouse and Hollytrees House built in 1718.  There's also a fascinating museum where you can find out about 2000 years of some of the most important events in British history.
After passing the castle the walk heads north through the Victorian Shrub Garden to the pretty boating lake. Here you come to Middle Mill Weir on the River Colne. A riverside footpath heads east and then south around the bend of the river to East Street. Turn right along East Hill and it will take you back to the castle grounds.
The walk can be extended by continuing along the river to The Hythe, Rowhedge and Wivenhoe. This section is known as the Wivenhoe Trail and includes interesting sculptures and fine views. View Full Details>>
Connaught Water
1 miles (1 km)
This pretty lake in Epping Forest has a nice circular walking trail around its perimeter. It's a nice easy stroll with the option of extending your walk into the surrounding woodland. The path is surfaced and fully accessible having recently been landscaped as part of the Heritage Lottery Funded Branching Out Project. A splendid boardwalk has also been created so you can enjoy a stroll above the water. As you walk around the site look out for wildlife including coots, swans, geese and great crested grebes on the lake.
The area has good facilities with a car park just off Rangers Road. You can see this on the google street view link below.
If you feel like stretching your legs further, you can pick up the Epping Forest Centenary Walk which runs past the lake. Follow it north to further explore the forest on waymarked footpaths. Head south and you can visit the Highams Park and Knighton Wood. View Full Details>>
Cudmore Grove Country Park
4 miles (6 km)
Located at the eastern end of Mersea Island this super country park is perfect for an easy coastal walk. View Full Details>>
Danbury Common
2 miles (2.5 km)
This large area of woodland and heath is managed by the National Trust. As such you will find a number of well maintained footpaths taking you through the common. It's also great for mountain biking with a number of trails. There's a freeride area maintained by locals with some excellent downhill runs. See the video below for an example of the jumps and runs you can find on the common.
The site includes the Backwarden Nature Reserve where you'll find woodland, common, heath, wild flowers, streams and bogs. Look out for a variety of wildlife in this area including adders, nesting birds and butterflies.
Danbury is an excellent area for walking. You can easily extend your walk by heading north to Lingwood Common and Blake's Wood where you will find orchids and carpets of bluebells in the spring. Just a mile to the west you'll find Danbury Country Park where there's lakeside trails and wildflower meadows.
This circular route is designed for walkers but cyclists can enjoy the bridleways that criss cross the common. It's a popular area for mountain bikers with a number of trails to try. View Full Details>>
Danbury Country Park
1 miles (1.5 km)
This country park in Essex has a number of good walking trails to enjoy. There's a lakeside walk taking you around the two pretty lakes where you can look out for ducks, swans and carp.
The Garden Walk takes you around the lovely ornamental gardens and through the wildflower meadow. Here you can see rhododendrons in the garden and various butterflies and insects in the meadows.
Finally there is a woodlands trail through the park's ancient oaks, hornbeams and sweet chestnuts.
The park is located just a few miles east of Chelmsford.
Danbury is an excellent area for walking. You can easily extend your walk by heading north to Lingwood Common and Blake's Wood where you will find orchids and carpets of bluebells in the spring. You can also head a mile to the east to Danbury Common where there are miles of National Trust managed footpaths.
The lovely Hylands Park is also nearby. It's a fantastic place for a walk with 574 acres of parkland with ancient woodland, grassland, ponds, lakes and formal gardens. In Chelmsford itself you can enjoy riverside walks along the River Can and River Chelmer. View Full Details>>
Dedham to Flatford Walk
4 miles (7 km)
This circular walk takes you from the village of Dedham to the site of Constable's most famous painting at Flatford Mill. It's about a 1.5 mile walk to the site but this circular walk continues into the countryside to the south of Flatford before returning to Dedham. There's wonderful scenery with a lovely riverside stretch along the Stour and fine views of the Dedham Vale AONB throughout. The route will suit most abilities as it takes place on a series of fairly flat footpaths.
Start the walk from the car park in Dedham and head north past Dedham Mill to Dedham Bridge on the River Stour. Here you pick up the Stour Valley Path and follow it east to Flatford Mill. The site includes a series of nice waterside footpaths which you can follow to Willy Lott's Cottage, the location for the painting 'The Hay Wain'. There's also a Grade I listed watermill which dates from the 18th century.
After exploring the site you head south, crossing Dedham Old River before coming to Lower Barn Farm. Here you turn west to follow countryside trails back to Dedham. View Full Details>>
Dedham Vale
7 miles (11.5 km)
Explore John Constable country and visit the site of his famous Hay Wain painting on this circular walk in the Dedham Vale AONB. The route makes use of the Stour Valley Path, the St Edmund Way and the Essex Way to create a round walk starting and finishing from the village of Dedham. You'll enjoy riverside paths, countryside views and gentle ascents as you make your way through this picturesque area.
The walk starts in the Essex village of Dedham which has strong links with John Constable and his family. Constable attended the Grammar School and would walk to school each morning along the Stour from his family's home in East Bergholt. From the village you head north to Dedham Bridge and Dedham Mill which was owned by Constable's father. Here you can pick up the riverside path to Flatford Mill and Willy Lott's Cottage, scene of The Hay Wain. The Grade I listed cottage dates from the 16th century and is now owned by the National Trust. Right next to it you will find Flatford Mill which is also Grade I listed. The watermill dates from the 18th century and includes a 17th-century miller's cottage. You can enjoy refreshments at the National Trust's lovely riverside cafe.
After leaving the delightful riverside scene, the route then heads away from the river towards the town of Manningtree. You then head past Lawford where you can visit the Grade I listed St Mary's Church. Fabric in the nave of the church dates from around 1200.
From Lawford you follow the Essex Way west towards Dedham Heath, passing attractive countryside and woodland on the way. Around Dedham Heath you turn north and return to Dedham village and the finish point.
To extend your walking in the area you could visit the nearby Alton Water where there are nice cycling and walking trails around the large reservoir. View Full Details>>
Epping Forest Centenary Walk
15 miles (24 km)
Follow the Epping Forest Centenary Walk fom Manor Park to Epping on this pleasant 15 mile walk. It's an accessible route with train stations at either end.
You start near Manor Park train station, just east of Ilford. The route then heads north west through the lovely Wanstead Flats and then on through Leyton Flats to Higham's Park. You then pass Connaught Water and Great Monk Wood in Epping Forest before finishing at Epping. View Full Details>>
Essex Way
81 miles (130 km)
Travel through the Essex countryside from Epping to Harwich on this 81 mile footpath. The path takes you through some interesting towns and delightful villages, including Chipping Ongar, Terling, Willingale, Pleshey, Coggeshall, Dedham and Mistley. The walk includes riverside sections along the River Blackwater, the River Colne and along the River Stour at the end of the route. This final section is particularly lovely passing Manningtree and the Wrabness Nature Reserve on the banks of the river Stour estuary. View Full Details>>
Finchingfield
4 miles (6.5 km)
A nice circular walk from the Essex village of Finchingfield, visiting Great Bardfield, the River Pant and the Finchingfield Brook. The route runs for just over 4 miles on fairly flat paths, with nice views of the surrounding countryside for most of the way. View Full Details>>
Flitch Way
15 miles (24 km)
The Flitch Way is a cycle and walking route running along a decomissioned railway line through Essex. Starting in Bishop's Stortford, the path takes you through Hatfield Forest and the town of Great Dunmow to Braintree. View Full Details>>
Forest Way -Essex
25 miles (40 km)
The Forest Way in Essex runs from Loughton station to Hatfield Forest. View Full Details>>
Frinton to Walton Walk
2 miles (3.5 km)
Enjoy a walk along the Essex Coast on this easy promenade walk between Frinton-on-Sea and Walton-on-the-Naze. The walk runs for about 2 miles on a nice flat path with views of the beach and sea. You can start off from the car park on the front at the Greensward in Frinton. Then head north along the path, passing all the little beach huts, the Clock Tower and the sea defence wall before finishing at Walton pier. View Full Details>>
Great Notley Country Park
3 miles (5 km)
A short walk or cycle around the 100 acre Great Notley Country Park in Braintree, Essex. View Full Details>>
Greenwich to Cheshunt
21 miles (34 km)
Follow National Cycle Route 1 on this pleasant ride or walk through north London into Hertfordshire. You start by the Thames at the Cutty Sark in Greenwich and crosses to the Isle of Dogs via the Greenwich tunnel. This section gives splendid views of the River Thames and Canary Wharf.
Shortly after leaving the Thames behind you will come onto the Lee Valley path which will take you along the Regent's Canal and through Tower Hamlets and Victoria Park. You then join the River Lee near Lea Bridge for some more waterside riding. The off road path then takes you past various Reservoirs until you reach the lovely Lee Valley Park - London's largest open space. After going through the park you will soon pass close to Waltham Abbey before you arrive at the finish point at Cheshunt station next to Cheshunt lake. View Full Details>>
Hadleigh Country Park
3 miles (5.5 km)
This lovely park is located on the Thames Estuary near Southend on Sea. The park is nearly 400 acres in size and includes a mix of woodland, pasture, hay meadow and marsh. There are a number of great trails suitable for cyclists and walkers. There is also the 13th century Hadleigh castle ruins where there are fabulous views of the surrounding Essex countryside and the River Thames.
The Saffron Trail passes through the park so you can pick this up to extend your walk. The long distance trail takes you from the coast at Southend-on-Sea to Saffron Walden through some lovely Essex countryside.
Just to the east of the park you will find the Two Tree Island nature reserve. The expansive site has some nice footpaths taking you around grassland, scrub, reedbed and lagoons.
If you head south from the park you can cross Benfleet Creek and pick up the coastal path around Canvey Island. View Full Details>>
Hadleigh to Stratford Legacy Walk
72 miles (116 km)
A walk created to celebrate the 2012 Olympic games in London. It runs from Hadleigh, in Essex, to the Olympic Park in Stratford, London. The route starts near the Hadleigh Mountain Bike Centre and takes you through some of the most beautiful countryside in Essex to the White Water Centre near Waltham Abbey. From here the route heads south to Stratford and the main Olympic Stadium.
The walk visits Hanningfield Reservoir, Epping Forest, Lea Valley Park and Waltham Abbey. View Full Details>>
Hainault Forest Country Park
4 miles (7 km)
This country park contains open space parklands, numerous public footpaths, a large lake, the Hainault Forest Golf Club and Fox Burrow Farm. There are 336 acres to explore with several paths suitable for cyclists so you can bring your bike and enjoy miles of traffic free cycling.
The park is located between Chigwell and Romford with Hainault underground station a good access point.
If you'd like to extend your outing you could follow the London Loop to the nearby Havering Country Park. View Full Details>>
Halstead
5 miles (8 km)
This Essex based town has some nice trails through the Colne Valley and some attractive local woods to visit. View Full Details>>
Hamford Water
2 miles (2.5 km)
Follow the Naze wildlife trail on this walk in the Hamford Water National Nature Reserve. The area is an internationally important site for migrating birds and includes the famous fifty million year old cliffs made up of London clay.
You can park at the Naze Centre on Hall Lane to pick up the nature trail. The centre is known as the gateway to Hamford Water, the most easterly peninsula in Essex. The trails lead north from the car park to the lake and John Weston nature reserve. It's a splendid place for wildlife watching with thousands of wildfowl to look out for. These include Dark Bellied Brent Geese, Sedge Warbler and Whitethroat. Also keep your eyes peeled for Common and Grey Seals in the less disturbed areas of Hamford Water.
The site also includes the 18th century Naze Tower. The navigational tower, was constructed to assist ships on this stretch of coast. You can climb the 111-step spiral staircase to the top of the tower for splendid views of the surrounding coast countryside. 
Local cycle route 150 runs along the coast to the reserve from Walton-on-the-Naze train station. View Full Details>>
Hanningfield Reservoir
2 miles (4 km)
This large body of water near Billericay has some nice woodland walking trails at its southern end. There's a good size parking area at the end of Giffords Lane, off South Hanningfield Road. From here you can pick up the walking trails, heading west through Well Wood and Hawk's Wood. There's nice views over the water, pretty grazing meadows and a waterside cafe near the car park. Look out for lots of bluebells in the spring months.
The area is also a significant nature reserve with lots of wildfowl to look for on the reservoir. From the bird hides you can see coot, gadwall, tufted duck, pochard, shoveler, shelduck and great crested grebe. There's also a good visitor centre with information, refreshments, toys, books, birdfeeders and feed.
The St Peters Way long distance trail runs past the northern side of the water. It will take you through the countryside from West Hanningfield to East Hanningfield.
Just a couple of miles south west of the reservoir you will find Norsey Woods. The 165 acre site includes waymarked woodland trails with lots of wildlife to look out for around the ponds and streams.
The site is also located close to Danbury Common and Danbury Country Park where there are more good walking trails. View Full Details>>
Harcamlow Way
141 miles (227 km)
This long distance walk takes you to some of the most beautiful countryside, interesting historical sites and delightful country parks in the counties of Cambridgeshire, Essex and Hertfordshire.
The route is a figure-of-eight, starting in Harlow and first heading to Saffron Walden where you will pass the splendid Jacobean mansion and gardens at Audley End. You continue through the Bartlow Hills, Horseheath, the Fleam Dyke and Milton Country Park to Cambridge. You return passing along the Wimpole Way where you pass the splendid Wimpole Hall and park. This 17th century country house has 3,000 acres (12 km²) of parkland and farmland and is owned by the National Trust. You continue through Melbourn and Chrishall to Newport , and then on to Debden, Thaxted and Takeley. You then pass through the expansive Hatfield Forest. View Full Details>>
Hatfield Forest
4 miles (7 km)
Enjoy a cycle or walk around this ancient royal hunting forest in Bishop's Stortford, Essex. There are over 1000 acres to explore on a multitude of peaceful woodland paths. These include two waymarked walking routes and the Flitch Way cycle route which runs along a decomissioned railway line in the northern part of the forest. Cycle hire is available at reasonable rates.
Park highlights include the many resident deer, the large lake where you can hire row boats and the waterside Georgian Shell House where you can get a bite to eat.
The Harcamlow Way, Forest Way and the Three Forests Way walking trails run through the forest. View Full Details>>
Heybridge Basin
4 miles (6.2 km)
This easy waterside walk takes you from Heybridge Basin to the Chigborough Lakes Nature Reserve on the Blackwater Estuary in Essex. There's lovely views across the river estuary and lots of wildlife to look out for on the way. The route runs for 4 miles on flat footpaths. You can turn it into a longer circular walk by heading through the eastern part of Maldon and linking up with the Chelmer and Blackwater Navigation Canal.
The walk starts at the car park next to the canal, to the east of the town. From here you can pick footpaths running along Collier's Reach with nice views towards Northey Island. Turn north to cross Goldhanger Road and you can enter the Chigborough Nature Reserve. The reserve is run by Essex Wildlife Trust and includes 2 km of circular walking trails. These will take you around a series of pretty lakes with Willow Carr, marshy areas, grazed grassland and scrub. It's a great place for birdwatching so keep your eyes peeled for Little Egret, Great Crested and Little Grebes, Grey Heron and Kingfisher as you make your way through the reserve.
After exploring the reserve the route returns to the estuary path where you can retrace your steps back to the car park. View Full Details>>
High Woods Country Park
2 miles (4 km)
This country park in Colchester includes woodland, open spaces, ponds, a lake and wildflower meadows. The park contains a number of well maintained, waymarked trails suitable for cycling and walking. View Full Details>>
Hockley Woods
2 miles (2.5 km)
Follow the peaceful walking trails through this large area of mixed woodland near Rayleigh in Essex. There's a car park at the northern tip of the woods just off Main Road. From here you can pick up the waymarked trails. In the wood you'll find Oak and sweet chestnut trees, streams and wildflowers including three species of orchid. In the springtime there are lovely carpets of bluebells to enjoy. Look out for wildlife including various woodland birds and the protected heath fritillary butterfly.
The Saffron Trail long distance footpath runs past the woods so you can pick this up to extend your walk. To visit Hockley from nearby Rochford you could follow the Roach Valley Way west through the countryside to the woods. This will take you past the pretty Cherry Orchard Jubilee Country Park with its lake, woodland and grassland covering 200 acres. View Full Details>>
Hylands Park
7 miles (10.5 km)
This lovely park near Chelmsford is a great place for an afternoon stroll. The Centenary Circle long distance trail runs around the boundary of the park so you can explore this area for free on a good waymarked trail.
You can park near Writtle to start your walk. Then follow the path south past South Wood before turning east. You then cross the River Wid before heading through Galleywood Common and finishing in the village of Galleywood. Here you can enjoy refreshments before heading back along the same path.
The wider estate includes 574 acres of parkland with ancient woodland, grassland, ponds, lakes and formal gardens. There's several other marked walks within the grounds with a serpentine Lake, rare breed horses and lovely Pleasure Gardens with a range of landscaping and plants. You can also admire the Grade II neo-classical villa of Hylands House with an interesting history going back to the 18th century.
To extend your walking in the Chelmsford area you could continue along the Centenary Circle to Great Baddow and Chelmer Village where you can pick up the Chelmer and Blackwater Navigation. Near here you can also visit Danbury Country Park and Danbury Common where there's good walking trails, woodland and lakes to enjoy. View Full Details>>
Icknield Way Path
110 miles (177 km)
The Icknield Way Path starts at Ivinghoe Beacon in Buckinghamshire and heads to Knettishall Heath in Suffolk along prehistoric pathways. There's fantastic views as you climb through the hills of the Chilterns AONB. There's also a series of lovely nature reserves and country parks to enjoy on the way.
Highlights on the walk include the Cam Valley views from Royston Heath, the lovely Dunstable Downs Country Park and the splendid Whipsnade Tree Cathedral. View Full Details>>
Ingrebourne Valley
3 miles (5 km)
This is a nice easy, family cycle ride or walk through the Ingrebourne Valley near Upminster. The route includes a stretch through Hornchurch Country Park with its ponds, lakes and pleasant scenery. View Full Details>>
John Ray Walk
10 miles (16 km)
Travel along the John Ray Walk from Braintree to Witham on this lovely walk through Essex. You will pass through the delightful countryside of the Brain Valley, the birthplace and home of John Ray. View Full Details>>
Knighton Wood
1 miles (2 km)
Explore Knighton Wood and Lord Bushes on this short walk in the Buckhurst Hill area of Epping Forest. It's a lovely area for a peaceful stroll with nice footpaths taking you to rhododendron, oak and ash woodland. There's also tranquil ponds and the pretty Knighton Lake.
You can park at the car park off Knighton Lane to start your walk. Then pick up the waymarked circular path called the Rowan Trail. The flat path runs for about 1.5 miles around the lake and the woods. Look out for pretty bluebells, violets and the Speckledwood Butterfly as you make your way around the site.
If you would like to extend your walk then you could head west and pick up the Epping Forest Centenary Walk. Follow it north and you will soon come to the delightful Connaught Water with its surfaced waterside path.
Knighton Wood is located very close to Roding Valley station where you can pick up the River Roding Walk which will take you through the pretty Roding Valley. View Full Details>>
Langdon Hills Country Park
5 miles (7.5 km)
This splendid country park in Basildon includes 400 acres of meadows, farmland and woodlands with an abundance of wildlife from Green Winged Orchids to the Great Crested Newt. There are miles of walking and cycling paths taking you through the parkland, the local farmland and on to the Plotlands Nature Reserve. The site includes several different nature reserves with the bluebell woods in April particularly popular.
Just to the east you will find Wat Tyler Country Park where there are lovely trails around the Essex Marshes to enjoy. View Full Details>>
Lea Valley Walk
53 miles (85 km)
A super walk with a series of delightful waterside sections along the River Lea. The walk runs from Leagrave, the source of the River Lea near Luton, to the Thames at Limehouse Basin, east London. You follow a riverside path for much of the way through, Luton, Hatfield, Hertford, Ware and Cheshunt with a swan emblem clearly waymarking the walk. The walk passes Nature Reserves, pretty riverside villages and includes a section through the fantastic Lee Valley Park - London's largest open space. You'll also pass the Olympic Park in Stratford which is well worth exploring. The final section of the walk runs along the Limehouse Cut Canal which is also suitable for cyclists.
In the Lee Valley park you can also pick up the Stort Navigation and follow the towpath to Bishop's Stortford. The river also runs parallel to the New River Path around Hertford and Ware so it's possible to create a circular walk using both the footpaths in this area. View Full Details>>
Maldon
3 miles (5.2 km)
This pretty Essex town has a series of delightful waterside footpaths to try. This circular walk runs for a distance of just over 3 miles on fairly flat footpaths. On the way you'll enjoy nice views of the River Chelmer, the Chelmer and Blackwater Navigation Canal, and the River Blackwater. The route also includes a visit to the pretty Elms Farm Park.
The walk starts on Fullbridge, over the River Chelmer, in the town centre. From here you can pick up footpaths heading north west toward Beeleigh Abbey. The abbey was originally constructed in 1180 for the White Canons, otherwise known as the Norbertines or Premonstratensians. It is now a private residence and not generally open to the public, but small private groups may be shown around it by prior arrangement with the owners. The roofs of the resilient medieval buildings can be seen from a footpath that runs down market hill and ends following the River Chelmer. The abbey gardens, are now also open to the public, on specific days during the summer months.
The route continues to Beeleigh Falls where you can enjoy the rushing water of the weirs and see Beeleigh Falls House, an attractive Victorian villa. At the falls you change direction to pick up the a trail along the River Blackwater. You'll pass along Maldon Golf Club before coming to a bridge where you can cross to enter Elms Farm Park. The park has nice paths and running along a pretty lake and interesting flora and fauna to see.
After exploring the park you can return to the river and follow the trails back to Fullbridge. View Full Details>>
Manningtree
3 miles (5.3 km)
The Essex town of Manningtree is nicely located on the estuary of the River Stour in the Tendring district of the county. There's some lovely riverside paths and country walking opportunities along the long distance Essex Way which passes through the town.
This circular walk in the town takes you along the River Stour before heading inland through the countryside and woodland to the south of the town. The route runs for just over 3 miles, using a mixture public footpaths and waymarked trails.
The walk starts from Mistley train station where you can pick up the Essex Way and follow it west along the river. View Full Details>>
Marsh Farm Country Park
4 miles (6 km)
This country park in South Woodham Ferrers has miles of splendid waterside walking trails to enjoy. The River Crouch and the Clementsgreen and Fenn Creeks all run through the park so you can follow well laid out footpaths right along the water. There's 300 acres of grazing marsh to explore with a wide variety of water loving birds to spot. Look out for dark bellied brent geese and many other species of waders and ducks. Sedge warblers, cuckoos and sky larks can also be seen in the area. 
This route is designed for walkers but cycling is also permitted in the park but please keep to the designated routes.
The park has a large car park and a lovely tea room for refreshments. View Full Details>>
Mersea Island
13 miles (21 km)
Explore the coastline of the most easterly inhabited island in the United Kingdom island on this circular walk near Colchester. The route takes you along the coastline visiting beaches, Cudmore Grove Country Park and the settlements of West Mersea and East Mersea. Look out for wildlife including Marsh harriers, watervoles, red squirrels, and numerous wintering birds. View Full Details>>
Norsey Woods
2 miles (3 km)
These lovely woods near Billericay have some good waymarked footpaths to try. The site covers 165 acres with ancient coppiced sweet chestnut, oak and hornbeam woodland.  It is also a local nature reserve with ponds, streams and lots of bluebells in the spring months. There's also a heather glade, bluebells in the spring and lots of wildflowers in the summer months. Look out for wildlife including dormouse, pipistrelle bat and newts around the ponds. The area is a well managed with a car park, visitor centre, toilets and picnic centre.
To continue your walking in the Billericay area you can head about 2 miles to the north east and visit Hanningfield Reservoir. The southern end of the water has some good woodland trails with nice views over the water. View Full Details>>
Paglesham
10 miles (16.5 km)
This Essex based village is located just east of Rochford on the River Crouch. It's a nice place for a peaceful, easy walk with flat country footpaths and riverside trails to enjoy. View Full Details>>
Parndon Wood
1 miles (1.5 km)
This lovely nature reserve in Harlow has a 1.5km nature trail to try. It's located on the southern outskirts of the town and consists of ancient woodland, 3 bird watching hides, a large pond and a conservation centre. It's great for wildlife with deer, squirrels, and various woodland birds to look out for. You can enjoy refreshments in the centre after your walk.
Two long distance walking trails run past the reserve. You can pick up the Forest Way and the Stort Valley Way to further explore the area. For example you could follow the trail south west and visit Epping Forest and Waltham Abbey. View Full Details>>
Pilgrimage Way
23 miles (37 km)
This is a largely traffic free cycle ride or walk from Barking Abbey to Waltham Abbey via Three Mills, Limehouse Basin and the Olympic Park.
The route starts at Barking Abbey and heads through Plaistow and Mill Meads to the Limehouse Basin. This section follows a cycle track for most of the way and includes a stretch along the River Lea.
From Limehouse the route turns north through Victoria Park and Hackney Marshes to Lea Bridge where you begin a section along Tottenham Marshes and the Walthamstow Reservoirs which include West Warwick Reservoir and Lockwood Reservoir. The final section takes you through the lovely Lee Valley Park and along the River Lee Navigation Canal to the finish point at Waltham Abbey. View Full Details>>
Rainham Marshes
7 miles (11.5 km)
This circular walk or cycle explores the RSPB Rainham Marshes Nature Reserve in London. View Full Details>>
River Roding
6 miles (9 km)
This cycling and walking route follows the River Roding from Roding Valley station to Ilford in Greater London. It's a nice trail on mainly traffic free paths so it is suitable for anyone looking for an easy cycle ride or pleasant stroll.
The route starts at Roding Valley station in Buckhurst Hill just west of Chigwell. The start point is close to the lovely Roding Valley Meadows nature reserve which is well worth a visit. The trail heads south past Woodford, Charlie Brown's Roundabout, Redbridge and Wanstead Park before finishing in Ilford. If you're on foot then Wanstead Park is a great place for a stroll. The river runs past the eastern side of the park which also includes a Heron pond and an Ornamental canal. The 140 acre park also has the splendid Chestnut Trail to try.
There's lots more to see in the area if you would like to extend your outing. The Epping Forest Centenary Walk can be picked up on Wanstead Flats near the end of the route. View Full Details>>
Roach Valley Way
23 miles (37 km)
This easy, circular walk explores the area around Rochford in Essex.
The path starts and finishes in Rochford, passing Hockley, Canewden and Paglesham Churchend. There are lovely riverside sections, one along the River Crouch where there are views of Bridgemarsh Island and Burnham on Crouch. At the eastern end you'll also come close to Wallasea Island where there is a RSPB nature reserve.
The second section runs along the River Roach estuary, taking you back into Rochford. As such there is a variety of water based wildlife to enjoy with a Nature Reserve on the River Crouch a further highlight. At Hockley you'll pass through the extensive Hockley Woods where you'll find carpets of bluebells, Oak and sweet chestnut trees, streams and wildflowers. Just after the route passes through the pretty Cherry Orchard Jubilee Country Park with its lake, bluebell woods and riverside paths. View Full Details>>
Saffron Trail
72 miles (116 km)
A walk through the Essex countryside from the coast at Southend-on-Sea to Saffron Walden.
The walk starts by the pier at Southend and follows the coast to the lovely Hadleigh Country Park. The 400 acre park includes the ruins of the 13th century Hadleigh Castle, mixed woodland, meadows and marshland.
From the park you then head north to Chelmsford, passing Hockley Woods, Rayleigh and Danbury with a waterside stretch along the River Crouch at South Woodham Ferrers. At Chelmsford you'll enjoy a walk along the River Cam before continuing north to Great Dunmow and Newport before finishing at Saffron Walden. View Full Details>>
Saffron Walden
5 miles (8.5 km)
This circular walk tours the countryside around the Essex town of Saffron Walden. You'll visit the ruins of the 12th century Waldren Castle and one of the highlights of the area at Audley End.
The trail starts in the centre of town and follows the Harcamlow Way to the splendid Jacobean mansion at Audley End. After exploring the fine parkland and gardens you continue south along the Beechy Ride track to Brakey Ley Wood before turning east to the Debden Road. Here you turn east and follow public footpaths and minor roads back into the town centre.
You can extend the walk by continuing south from Brakey Ley Wood along the Harcamlow Way towards Newport . Around here you can pick up a nice trail along Debden Water to Debden Park.
Also of interest is the long distance Saffron Trail which starts in Safron Walden. The Icknield Way Path runs just to the north of the town and can also be easily picked up to explore the area. View Full Details>>
Southend Millennium Walk
24 miles (39 km)
Enjoy the coastline and surrounding countryside of this famous seaside resort on this interesting circular walk.
You will pass beaches, the famous Golden Mile with its numerous tourist attractions and the longest pier in the world on the coastal stretch which starts at Southend Tourist Information Centre. Highlights on the walk include Southend's pretty cliff gardens near the start. The elevated park includes formal and informal gardens with beautiful views across the Thames Estuary. You'll also visit Hadleigh Country Park and the ruins of the 13th century Hadleigh Castle before heading inland through the attractive Essex Countryside, passing through Rochford on the way. You then return to the coast for another pleasant coastal stretch through Thorpe Bay before finishing back at the Tourist information centre in Southend. View Full Details>>
Southend to Leigh on Sea
4 miles (5.8 km)
Enjoy a nice coastal stroll on this easy walk along the Essex coast. The route runs from the popular seaside resort of Southend to the town of Leigh on Sea, about 3 miles to the west.
You start off on the front at Southend next to the noteworthy pier. The structure stretches 1.34 miles (2.16 km) into the Thames Estuary, and is the longest pleasure pier in the world. It includes the Southend Pier Railway which will take you to the pier head. There's also views of the Adventure Island theme park in this area.
From here you head west passing the pretty cliff gardens which are worth a small detour from the front. The elevated park includes formal and informal gardens with beautiful views across the Thames Estuary.
The route then passes Westcliff-on-Sea, Chalkwell and Leigh Cliffs before finishing at Leigh-on-Sea. Here you can catch the train back to Southend or return on foot if you prefer. View Full Details>>
St Edmund Way
79 miles (127 km)
A walk through Essex, Suffolk and Norfolk from Manningtree to Brandon.
View Full Details>>
St Peters Way
41 miles (66 km)
Travel from Chipping Ongar to the 7th century St Peter's Chapel on St Peter's Flat on this walk through Essex.
The walk first heads to Maylandsea passing Hanningfield Reservoir and Purleigh on the way. View Full Details>>
Stort Valley Way
28 miles (45 km)
A lovely riverside circular walk around Harlow, Nazeing and Roydon. View Full Details>>
Stour Valley Path
60 miles (96 km)
Follow the River Stour from Newmarket to Cattawade on this delightful walk through East Anglia. The walk passes through a series of pretty riverside towns and villages including Little Thurlow, Kedlington, Clare and the Clare Castle Country Park, Long Melford (with Melford Hall and Kentwell Hall), Sudbury, Stoke By Nayland, Nayland and Dedham. You will also pass through the Dedham Vale AONB, an area which inspired much of the work of painter John Constable. View Full Details>>
Thames Estuary Trail
115 miles (185 km)
Explore the Thames Estuary on this walk through Essex and Kent. View Full Details>>
Thorndon Country Park
5 miles (8 km)
This large country park is located near Brentwood in Essex and contains a number of fine woodland trails, ideal for walking or cycling. The park is made up of ancient woodland, an ancient deer park, grassland and three small lakes. There is also a useful Countryside Centre with a permanent exhibition and a shop selling gifts and refreshments. View Full Details>>
Three Forests Way
60 miles (96 km)
This circular walk links three fine forests in the Essex/Hertfordshire area - Hatfield Forest, Hainault Forest and Epping Forest. View Full Details>>
Tilbury Fort
1 miles (1.4 km)
This walk visits Tilbury Fort on the banks of the River Thames in the Essex town of Tilbury. View Full Details>>
Tollesbury
5 miles (8 km)
This circular walk takes you around the lovely Tollesbury Wick Marshes. On the way there's fine views over to Mersea Island and a waterside stretch along the River Blackwater. The marshes are excellent for bird watching with Golden Plover, Lapwing, Wigeon, Avocet and Marsh Harrier notable species. There's also sheep, cattle and Exmoor ponies to see on the attractive grazing marshes.
Start the walk from the public car park just to the east of the village. From here you can pick up footpaths heading east past the marina and then around the marshes. It's a flat path so will suit most abilities. The route runs for about 5 miles with the option of continuing west along Goldhanger Creek towards Maldon on the Blackwater Estuary Walk. View Full Details>>
Two Tree Island
2 miles (3 km)
This expansive nature reserve in Leigh-on-Sea covers 257 hectares (640 acres). The site is located just a few miles along the coast from Southend and contains miles of nice walking trails. View Full Details>>
Wallasea Island
9 miles (14.5 km)
This walk visits the lovely Wallasea Island on the Essex coast. View Full Details>>
Waltham Abbey
6 miles (9 km)
Enjoy a circular walk around Waltham Abbey and Lee Valley Park on this lovely route. The walk passes the interesting historical sites of Waltham Abbey Church and the Royal Gunpowder Mills before a visit to the delightful River Lee Country Park with its canal side trails.
The walk starts at Waltham Abbey Church where you can explore the remains of the abbey. The present church dates mainly from the early 12th century and is an example of Norman architecture.
The walk heads north from the church along the pretty Cornmill Stream. The slow-moving stream and Old River Lea form a freshwater habitat with one of the most diverse invertebrate fauna in Essex. Eighteen species of dragonflies and damselflies have been recorded including the uncommon and nationally declining white-legged damselfly. Look out for a variety of birdlife in this area too.
Just to the west of the stream you will find the Royal Gunpowder Mills. Set in 175 acres (0.71 km2) of parkland the site consists of 21 buildings of major historical importance with interesting exhibitions and interactive displays.
The walk continues north towards Holyfield, passing attractive woodland areas before entering the River Lee Country Park. The lovely 1000 acre park has a series of footpaths and cycle trails running between the numerous lakes and watercourses. It's great for wildlife watching with lots of different water loving birds to look out for. Keep your eyes peeled for Bittern, Smew, Water Rail and Shoveler on the lakes or in the reedbeds.
The walk picks up a section of the Lea Valley Walk, heading south through the centre of the park along the River Lea. Around Holdbrook you turn east to return to Waltham Abbey.
If you would like to extend your walk you could continue south along the Lea Valley Walk and visit the Walthamstow Reservoirs and the wildlife rich Tottenham Marshes nature reserve.
The London Loop passes just to the south of Waltham Abbey. You could pick this up and head west to visit Whitewebbs Park which has some nice woodland trails to try.
The Pilgrimage Way long distance cycling and walking trail also starts in the town. View Full Details>>
Walton on the Naze Crag Walk
4 miles (6.5 km)
This walk visits the new Crag Walk coastal defence system in Walton on the Naze before heading along the seafront in the Essex town. View Full Details>>
Wat Tyler Country Park
2 miles (2.5 km)
Explore 125 acres of parkland in the beautiful Essex Marshes near Basildon. Attractions include a miniature railway and a model boating lake. The scenery includes grazing meadows, ancient hedgerows, blast mounds, tidal waterways, sea walls and field boundaries. The park is perfect for birdwatching with a huge number of water loving birds visiting the marshes all year round.
To continue your exercise in the area you could head west and visit Langdon Hills Country Park where there are more good cycling and walking trails. View Full Details>>
Weald Country Park
1 miles (1.5 km)
Enjoy lakes, tree-lined avenues, parkland and woodland in this 500 acre country park in Brentwood, Essex. View Full Details>>
Witham River Walk
4 miles (6 km)
This nice waterside stroll follows the River Brain through the Essex town of Witham. View Full Details>>
Wivenhoe
3 miles (4.2 km)
The town of Wivenhoe is located just south of Colchester on the River Colne in Essex. There's some lovely riverside walks and the town centre is also worth exploring on foot. It's a designated conservation area, with lots of buildings of some architectural significance. View Full Details>>