Lancashire Walks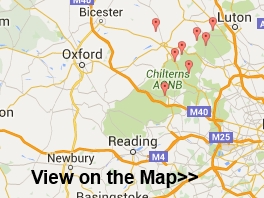 With a beautiful coastline and lovely countryside Lancashire is a great place for walking. Highlights include the wonderful Forest of Bowland AONB where there are some challenging hills climbs with far reaching views.
The lovely Ribble Valley has a selection of nice riverside walks with lots of historically significant towns and villages to visit.
Also consider the West Pennine Moors and the Arnside and Silverdale AONB on the border with Cumbria. There's some fine hill walking with views to the Lake District hills and Morcambe Bay. Highlights include the climb to Pendle Hill with its fascinating history.
Easier walking can be found on the coast around Lytham St Annes and the famous tourist town of Blackpool.
Use the filter to show walks of a certain type such as woods, reservoirs, hills, long distance, country parks, canals and rivers.
In the spring walkers flock to the beautiful bluebell woods in the Lancashire area. Click the 'Woodland' button below to see these.
Use the links to view full route information including elevation profiles, interactive maps and GPS downloads.
You can also view an overview map of all the routes in the using the Lancashire Walk Map>>
Route Name
Distance
Description
Abbeystead Reservoir
2 miles (4 km)
This short circular walk takes you around Abbeystead Reservoir in the Forest of Bowland. The reservoir has an impressive curved weir and is surrounded by some beautiful countryside. View Full Details>>
Anglezarke Reservoir
5 miles (7.5 km)
This circular cycle and walk loop takes you around the pretty Anglezarke Reservoir near Chorley. If you're coming by train you can easily reach the reservoir from Chorley or Adlington. Parking is also available at the south eastern end of the reservoir.
The route takes you around the reservoir using a series of country lanes. There are some climbs with great views over the Rivington chain of reservoirs which includes Yarrow Reservoir, High Bullough Reservoir and the Rivington Reservoirs.
It's easy to extend your outing by heading into the nearby Rivington Country Park where there are more cycle trails.
The route below is a cycle route but the reservoir also has some lovely walking trails on the eastern side. If you park in the car park where this route starts then you can pick up a lovely waterside footpath which will take you to High Bullough reservoir. It's a lovely walk with woodland trails. You could extend it by climbing the nearby Winter Hill.
You can also climb to the nearby Healey Nab for great views over the reservoir. On the Nab there are lots of footpaths and two colour coded mountain bike trails to try in the woodland area.
Just to the north is the delightful hamlet of White Coppice with its idyllic cricket pitch and series of reservoirs. View Full Details>>
Ashurst Beacon
5 miles (8 km)
This walk is a moderate climb to Ashurst Hill from the Lancashire village of Appley Bridge. It's a circular walk, taking in some lovely Lancashire countryside with splendid views and a nice waterside stroll along the Leeds and Liverpool Canal.
The walk starts from the train station at Appley Bridge and heads south west along country lanes and public footpaths to the beacon. From the 172m (564ft) summit there are wonderful views to the coast and Blackpool Tower.
After taking in the fine views, the walk descends past Dalton to the River Douglas and the canal. Here you can enjoy a stroll along the water before returning to the train station.
You can extend your walking in the area by climbing to the nearby Parbold Hill. It's only about a mile west of the station and affords more great views to the Pennines and the Welsh Mountains.
Also near the station is the delightful Fairy Glen. The hidden beauty spot includes pretty streams, beautiful waterfalls, dramatic cliff faces, wooden bridges and shady woodland trails. View Full Details>>
Astley Park
2 miles (3 km)
This pretty park in Chorley has walking paths and a cycle track to enjoy. Features in the park include the River Chor, woodland, gardens and a beautiful lake. The focal point of the park is Astley Hall, a grade I listed Jacobean house. There is also a walled garden, art gallery and a new cafe. The park is ideal for a pleasant short stroll or a safe family cycle ride.
Astley park is located just a short distance from Chorley train station and the centre of town.
To extend your walking in Chorley head south and visit Yarrow Valley Country Park and Duxbury Woods. There's nice woodland trails along the River Yarrow to enjoy here. View Full Details>>
Avenham Park
1 miles (1.5 km)
This large park in Preston town centre is a great place for a safe cycle or walk. National Cycle Network Routes 6 and 62 run through the park and there are miles of well surfaced footpaths to follow into the adjacent Miller Park. Highlights in the park include a pretty Japenese Garden and riverside paths along the River Ribble which runs through the southern section of the park. From the high points there are nice views to the Pennine Hills, especially the prominent Winter Hill. Other park features include a pond with a fountain, tree lined avenues by the river and a grotto with rockwork and a water feature. There is also an excellent riverside cafe where you can enjoy refreshments after your walk. View Full Details>>
Barnoldswick Canal Walk
7 miles (12 km)
Enjoy an easy waterside walk along the towpath of the Leeds and Liverpool Canal on this route in Lancashire and Yorkshire. The route runs from the village of Barnoldswick to Gargrave along a pretty section of the canal, with nice open views of the surrounding countryside most of the way. It's just over 7 miles so will probably take around 2-3 hours.
The walk starts on Skipton Road which crosses the canal, just to the east of the town centre. From here you can access the canal towpath on some steps. Follow it north towards the pretty Greenber Field Locks and Greenber Field Bridge.
You continue towards East Marton, crossing the Lancashire/Yorkshire border as you go. The final section takes you through Bank Newton, before finishing in Gargrave.
The walk can be extended on the Skipton Canal Walk which will take you to the popular town of Skipton from Gargrave. Here you can try our Gargrave Circular Walk and explore the area around the village.
If you head south along the canal you can visit Foulridge Reservoir where there's a nice trail running around the perimeter of the water. View Full Details>>
Beacon Fell Country Park
2 miles (3 km)
Explore 271 acres of woodland, moorland and farmland in the Forest of Bowland AONB. Beacon Fell is situated 266 metres (873 feet) above sea level giving fabulous views of Morecambe Bay, Blackpool Tower, Barrow, Pendle Hill, Longridge Fell, the Lake District Fells and the Isle of Man (on a clear day). At the hill summit there is a handy toposcope which shows all the different landmarks you can see.
There are also several miles of lovely woodland walking trails, wooden sculptures, and a pretty tarn with a seating area at the eastern end. The excellent visitor centre includes with a wealth of information on the flora and fauna you can see on the fell. This includes bluebells in the spring and lovely heather in the autumn months.
Beacon Fell is situated a few miles north of Preston and not far from Lytham and Blackpool.
If you'd like to extend your walk you could head to the nearby Parlick and Fair Snape Fell where there is a wonderful footpath with fantastic views over the Forest of Bowland. View Full Details>>
Bold Venture Park Darwen
1 miles (2 km)
This large park in Darwen is great for an easy afternoon stroll. The pretty Bold Venture brook runs through the centre of the park so you can enjoy a nice waterside walk through the surrounding woodland valley. Along the way there are a number of wooden sculptures of animals and a series of waterfalls to look out for.
At the western end of the park you emerge from the woodland. Here you can enjoy nice views across the surrounding moorland towards Darwen Tower. At the end near the town the park has a large lake, a war memorial and attractive formal gardens. The footpaths throughout the park are generally good paved trails.
If you would like to extend your walk then you could visit Sunnyhurst Woods or continue along the Witton Weavers Way. View Full Details>>
Bolton Rotary Way Footpath
50 miles (80 km)
Enjoy industrial heritage, reservoirs, historic estates, memorials and country parks on this circular walk around Bolton. The walk visits Adlington, West Houghton, Blackrod and Farnworth. Walk highlights include Jumbles Country Park and Rivington Reservoirs, Blackleach Country Park and a waterside stretch along the Leeds & Liverpool canal. View Full Details>>
Boulsworth Hill
7 miles (12 km)
Climb to Lad Law, the 1,696 ft (517 m) summit of Boulsworth Hill on this challenging walk in the South Pennines. The walk starts in the historically fascinating village of Wycoller and makes use of the Bronte Way and the Pendle Way footpaths to take you to Boulsworth Dyke where you begin the serious climbing to the hill summit. The views are far reaching with the Lake District Peaks, the Peak District, Pendle Hill and Blackpool Tower all visible on a clear day. You then descend via Bedding Hill Moor and return to Wycoller on the same paths.
It's a fine walk with some wonderful moorland scenery and a nice waterside section along the Wycoller Beck at the start. The beck is crossed with ancient Clapper and Pack-horse bridges one of which is over 1,000 years old. You'll also pass the ruined Wycoller Hall thought to be the inspiration for 'Ferndean Manor' in Charlotte Bronte's novel Jane Eyre.
If you would like to extend your walk you could head to the nearby Widdop Reservoir. View Full Details>>
Bridgewater Way
38 miles (61 km)
A walk along the Bridgewater canal, through Cheshire, Greater Manchester and on into Lancashire. The route passes Salford, Trafford, Altrincham, Manchester, Warrington and Halton.
Along the way you'll pass a series of nice parks including Dunham Massey, Worsley Woods and Sale Water Park. View Full Details>>
Brockholes Nature Reserve
2 miles (3.5 km)
This lovely nature reserve near Preston has lots of nice footpaths to follow around a series of lakes. The area has been transformed from an old quarry into a splendid wetland and woodland nature reserve. View Full Details>>
Bronte Way
44 miles (71 km)
Follow the Bronte Way through Lancashire and Yorkshire and visit many of the places associated with writings and lives of the Bronte Sisters.
Highlights on the walk include:
Gawthorpe Hall - visited by Charlotte Bronte on several occasions, the impressive Gawthorpe Hall is the start point of the walk
Wycoller Country Park - Wycoller Hall is believed to have inspired Ferndean Manor in Charlotte Bronte's "Jane Eyre".
Top Withens - the inspiration for the location of Wuthering Heights
Ponden Hall - situated near the village of Stanbury it inspired Thrushcross grange in Wuthering Heights. It sits next to the pretty Ponden Reservoir.
Haworth - this Yorkshire village is where the Bronte sisters wrote many of their works and includes the Haworth Parsonage Museum
Thornton - birthplace of the Brontes
Oakwell Hall - inspiration for 'Fieldhead' in Charlotte Bronte's novel Shirley and also the end point of the route
Bronte Waterfall - this beautiful waterfall is located in Bronte Country on Haworth Moor. It was a popular spot for the Bronte sisters who loved visiting the waterfall. There is a pretty little bridge called Bronte Bridge next to the falls.
Oxenhope - the trail passes through the village and along the Leeming and Thornton Moor Reservoirs. View Full Details>>
Burnley Way
40 miles (64 km)
This long circular walk explores the rivers, canals, reservoirs and moorland around the Lancashire town of Burnley. View Full Details>>
Burscough Canal Walk
3 miles (5 km)
A nice stroll along the Rufford Branch of the Leeds and Liverpool Canal to Rufford Hall from Burscough, Lancashire.
Burscough has two train stations so is easily reached by public transport. With the main canal line running east to west through the town and the Rufford Branch running north, the town is a good base for canal walking in the area. The village of Rufford with its old hall is only about 3 miles away. You can follow the canal north to the village and get the train back if you wish. It's a really nice stretch of the canal with pretty locks, old bridges and nice views of the surrounding Lancashire countryside.
The National Trust owned Rufford Old Hall is well worth exploring at the end of the walk. The Tudor house is right next to the canal and has some nice footpaths taking you around the surrounding gardens.
To extend your walking in the area head east along the Leeds and Liverpool Canal to visit the delightful Parbold Fairy Glen with its woodland and waterfalls. Just beyond that is the pretty village of Appley Bridge.
Burscough is also very close to Martin Mere wildfowl reserve. View Full Details>>
Calf Hey Reservoir
2 miles (2.5 km)
The attractive area of Haslingden Grane includes some nice walking trails around Calf Hey Reservoir and through the adjacent woodland. There's a car park off Calf Hey Road at the north eastern end of reservoir. From here you can pick up public footpaths around the water and through the surrounding woodland.
The Rossendale Way long distance trail runs through the area so you could pick this up to extend your walk. You can pick it up and head east towards Ogden and Holden Wood Reservoir.
You could also climb south from the reservoir to Musbery Heights where there are splendid views back down to the water. View Full Details>>
Carnforth Canal Walk
5 miles (7.3 km)
Enjoy a stroll along the Lancaster Canal from Carnforth to Bolton-le-Sands on this easy. Along the way there's nice views towards Morecambe Bay and the mountains of the Lake District.
The walk starts just to the east of the town centre and train station. You can pick up the canal towpath on Kellet Road and follow it south west to Bolton-le-Sands. The large village has an old church with a tower dating from 1500. There's also a number of nice pubs where you can stop for refreshment at what is the halfway point of the walk.
After exploring the village the walk follows a mixture of country lanes and public footpaths back to Carnforth. This section takes you through the countryside around Mount Pleasant, where you can enjoy great views to the coast from the elevated position. View Full Details>>
Clitheroe
4 miles (6 km)
Explore the Lancashire town of Clitheroe on this lovely walk in the Ribble Valley. The walk explores the historic castle before heading to the River Ribble and the pretty Cross Hill Nature Reserve.
The walk starts at the very fine Clitheroe Castle, located close to the train station in the town centre. The ruined medieval castle is thought to date from the 12th century and includes extensive grounds which are also a public park. Here you will find a fine war memorial with wonderful views towards Pendle Hill. There's also a fascinating Castle Museum housed in a Grade II listed 18th century building. View Full Details>>
Clougha Pike
5 miles (8 km)
This circular walk takes you to Clougha Pike in the Forest of Bowland. The hill is located a few miles east of Lancaster, reaching a height of 413 m (1,355 ft). Clougha Pike commands wonderful views over Morecambe Bay, Snowdonia and the Lake District Fells. It's a great area for wildlife too so keep your eyes peeled for grouse and hares on the way.
You can park at the Rigg Lane car park (postcode below) just to the west of the hill. You then head towards Ottergear Bridge near Cragg Wood and the River Conder. The path then takes you towards Wisp Hill and Black Fell before coming to the Clougha Pike summit. Take a while to soak in the wonderful views. On a clear day you should be able to see the coast and beyond to the Isle of Man.
The route then descends back to the car park via Windy Clough with views of Trough Brook on the way.
An alternative, shorter route is to start from Rigg Farm and follow the Rowton Brook to the summit. The walk can be extended by continuing east along the path to Grit Fell and Ward's Stone, the highest hill in the Forest of Bowland. It can be quite a difficult walk though as it is a boggy area.
Cyclists can reach the hill on regional route 90 which runs through Quernmore. View Full Details>>
Clowbridge Reservoir
2 miles (3 km)
Enjoy a circular walk around this pretty reservoir near Burnley. There are good footpaths taking you through the countryside and woodland which surround the reservoir. You can park at the southern end of the water and pick up the path which leads up into the lovely countryside above Clowbridge. The path then takes you to the woodland of Greenhill Clough before returning to the car park by following the track on the west side of the water. On the way there are fine views toPendle Hill, Stony Hill, Nutshaw and Burnt Hill.
You can extend your walk by picking up the Rossendale Way or the Burnley Way which run past the reservoir. View Full Details>>
Cumbria Coastal Way
182 miles (293 km)
Explore the wonderful coastline of Cumbria on this splendid long distance path. The walk begins at Silverdale and runs through a series of fascinating Cumbrian coastal towns and villages, before finishing near Gretna on the border with Scotland. Spectacular cliff tops, peaceful estuaries, beaches, mountains, rivers and canals are all features on this popular route.
Walk highlights include Morecambe Bay, the Solway Coast, the Lake District mountains, the red sandstone cliffs of St. Bees Head, a waterside section along the River Eden into Carlisle and views of Hadrian's Wall. View Full Details>>
Darwen Tower
3 miles (5 km)
This circular walk takes you up Darwen Hill to Jubilee Tower from Tockholes in Lancashire. The short climb to the tower gives great views over the surrounding moorland and reservoirs. The Bowland Fells and the mountains of Ingleborough and Whernside make a wonderful backdrop. On a clear day you can also see North Yorkshire, Morecambe Bay, Blackpool Tower, the Lake District and the Isle of Man.
The walk starts from the car park at Tockholes and follows good footpaths to the hill summit and the tower. You can then climb the 85 feet high tower on the stone spiral staircase inside. The tower was built in the late 19th century to commemorate Queen Victoria's Diamond Jubilee.
The route descends along the Witton Weavers Way, passing the attractive Sunnyhurst Hey and Earnsdale Reservoirs before returning to the car park. At Earnsdale reservoir you will find the pretty Sunnyhurst Woods. You could extend the walk by exploring the 85 acres of woodland with its streams and wide variety of birdlife.
There's also nice footpaths around Roddlesworth Reservoir and the adjacent Rake Brook Reservoir. View Full Details>>
Duxbury Woods
2 miles (2.6 km)
Enjoy a walk along the River Yarrow and through Duxbury Woods on this easy route in Chorley. The pretty woods are located just over a mile south of Chorley town centre.
The woods were the location for the 17th century Duxbury Hall, the seat of the Standish family. The estate and grounds still exist with the gardens, stables, coachhouse, 16th century barn and Lodges remaining.
There's a car park on the eastern side of the woods, on Duxbury Road. From here you can pick up the waterside trails heading south along the river. Footpaths also branch off to the west to Yarrow Valley Country Park. In the 700 acre park you'll find more riverside trails, a lake and a visitor centre. It's a great place to extend your walk if you have time.
The Leeds and Liverpool Canal runs just to the east of the site. You could pick up the towpath and enjoy a stroll towards Chorley or Adlington.
Just to the north you will find the pretty Astley Park which includes the River Chor, woodland, gardens and a beautiful lake. You can visit the canal and the two parks on the Chorley Circular Walk. View Full Details>>
Eaves Wood
2 miles (3 km)
Explore Eaves Wood and enjoy a climb to the Pepperpot on this walk in the Arnside and Silverdale AONB. There's nice footpaths taking you through shady ancient woodland with limestone pavement supporting rare plants and wildlife.
The walk starts from the parking area on Park Road, just south of the woods. Follow the trail north to enter the woods where you can pick up the woodland trails heading west. The trails take you up to King William's Hill where you will find the Pepperpot monument. The unusual structure was built in 1887 to commemorate the golden jubilee of Queen Victoria. From the viewpoint there are splendid views over the coast to Grange over Sands.
The woods are located just to the south of Arnside Knott. To extend your walk you could follow footpaths north across Middlebarrow Plain to the nearby viewpoint. Just to the south east you will find Leighton Moss Nature Reserve. There's nice paths taking you around several lakes and lagoons, with a large variety of birdlife to look out for.
Our Silverdale Circular Walk passes through the woods. You could pick this up and visit the beach and village. View Full Details>>
Entwistle Reservoir
2 miles (4 km)
This circular walk follows the waterside footpath around Turton and Entwistle Reservoir near Bolton in Lancashire. The walk starts from the car park at the eastern end of the reservoir but you could also start from the nearby Entwistsle railway station. Trains run to Entwistle from Manchester, Blackburn and Clitheroe.
There is a good, well surfaced footpath around the reservoir, running for about 2.5 miles. It's a popular place for walkers with the beautiful still waters surrounded by attractive conifer trees. After your walk you can treat yourself to refreshments at the excellent Strawberry Duck pub located to the east of the reservoir, near the train station.
It's easy to extend your walk by picking up the Witton Weavers Way and following it south to the lovely Jumbles Country Park via Wayoh Reservoir. View Full Details>>
Fairhaven Lake
1 miles (2 km)
Enjoy an easy stroll around this pretty salt water lake in Lytham St Annes. It's a popular spot with a good footpath running around the perimeter of the lake and along the sea front. There are lovely views over Granny's Bay towards Southport and on a clear day the mountains of Wales are also visible. There are good facilities with a cafe and RSPB Discovery Centre. Look out for a variety of wildfowl on the lake and on the Ribble Estuary. These include Canada Geese, Swans, coots, water hens and other smaller fowl. You can also hire row boats and motorboats.
The Lancashire Coastal Way coastal way runs past the lake so you could pick this up and head along the coast towards Blackpool to extend your walk. View Full Details>>
Forest of Bowland Walk
68 miles (109 km)
A circular walk around the Forest of Bowland AONB in Lancashire. You start at Caton and visit Slaidburn, Clitheroe, and Garstang before returning to Caton.
The walk begins with a lovely riverside stretch along the River Lune from Caton to Hornby. You continue to Slaidburn before following the River Ribble through Clitheroe and climbing Longridge Fell for some splendid views. The next section takes you to Calder Vale and then onto Garstang, passing Beacon Fell which is well worth a slight detour from the trail (see video). The final section takes you from Garstang to Caton passing Nicky Nook. View Full Details>>
Foulridge Reservoir
2 miles (3 km)
This easy, circular walk takes you around the pretty Foulridge Reservoir in Colne. The reservoir (also known as Lake Burwain) has a good footpath running along the water with super views of Pendle Hill.
If you'd like to extend your walk you could pick up the Leeds and Liverpool Canal for more waterside walking. Following it north will take you to Barnoldswick where you can try our Barnoldswick Canal Walk to Gargrave. View Full Details>>
Garstang Canal Walk
3 miles (5 km)
A circular walk around the Lancashire town of Garstang, taking in the Lancaster Canal, Greenhalgh Castle and the River Wyre. It's a lovely area with waterside trails and great views towards the countryside and hills of the Forest of Bowland AONB.
Starting at the High Street car park in the centre of town head east to the River Wyre where you can follow a footpath south to the canal. Follow the canal east before picking up countryside trails towards the ruins of Greenhalgh Castle. Thomas Stanley, 1st Earl of Derby had the castle built in 1490 to provide defence for his estates around Garstang.
After passing the castle the route returns to the river where a short stroll takes you back to the car park.
There's several good options for extending your walking in the Garstang area. You could pick up the Forest of Bowland Walk and enjoy a long circular route around this stunning area.
Part of this route uses a section of the Wyre Way long distance trail. View Full Details>>
Gisburn Forest
4 miles (6.5 km)
Enjoy miles of wonderful woodland walking and cycling trails in this large forest in the Forest of Bowland. Mountain bikers can enjoy a moderate 9.5km blue grade trail and a more challenging red grade trail. Walkers can enjoy 5 waymarked walks of varying lengths and difficulty. In the forest you will find wide, well surfaced trails taking you through mixed woodland and conifer plantation with a wide variety of wildlife to look out for in one of the hides. There are also becks, streams and waterfalls. View Full Details>>
Hawkshead
6 miles (10 km)
Hawkshead is a lovely little Lakeland village situated at the northern end of Esthwaite Water. It's a great place to visit with pretty streets, lots of nice cafes and an interesting history. Must see attractions include William Wordsworth's Grammar School which was founded in 1585. For a small fee you can tour the school and see the original desks with William Wordsworth's own carvings on them.
The village is also home to the wonderful Beatrix Potter Gallery. The gallery is run by the National Trust and situated in a 17th-century stone-built house. Here you can browse the original sketches and watercolours painted by Potter for her children's stories.
The area is also great for walkers with lots of trails to try. This is a popular circular walk which will take you to several of the highlights of the area. You'll climb to Latterbarrow Hill and along to Claife Heights before descending to the home of Beatrix Potter at Hill Top. The route then heads along Esthwaite Water to return to the village. There's much to enjoy on the walk with great views, woodland trails, pretty tarns and the bonus of finishing in Near Sawrey where you can visit Hill Top and enjoy refreshments at the pub..
The walk starts in the centre of the village and follows footpaths past the police station to Crag Wood and onto Loanthwaite Lane. You then climb to Latterbarrow which reaches a height of 803 feet (245 m) with splendid views over Esthwaite Water and Lake Windermere. View Full Details>>
Healey Nab
4 miles (6 km)
Enjoy woodland, rolling hills, moorland, ponds and streams in this elevated area of countryside above Chorley. The area is great for walkers and mountain bikers with a network of paths criss-crossing the hill.
This route is designed for walkers to reach the hill from Chorley town centre but the area is also great for mountain bikers with a Red Route and Black Route to try in the wooded section of the route. If you look on the open street map below you can see the routes marked out in the woodland section on the Nab. Also see the video below for an idea of the jumps you can expect to find at the site.
This walk starts at Chorley train station and heads east crossing the Leeds and Liverpool Canal and the M61 to reach Healey Nab. You then follow footpaths past Chorley Reservoir and then across the Nab towards Anglezarke Reservoir, before climbing to the woodland area. You follow the woodland trails before descending back towards Chorley. The hill rises to a height of well over 600 feet so there are fabulous views over the surrounding hills, reservoirs and countryside of the West Pennine Moors.
You can extend your walking in the area by trying the Chorley Canal Walk to Adlington or heading to the delightful hamlet of White Coppice with its idyllic cricket pitch and series of reservoirs.
There's also a nice trail to try around the nearby Rivington Country Park and Rivington Reservoirs.
If you prefer you could reach the Nab by parking at the nearby Anglezarke Reservoir and then following the trails along the water. View Full Details>>
Jumbles Country Park
2 miles (3 km)
Enjoy a short stroll around Jumbles Reservoir in this pretty country park in Bolton. The park is set within the beautiful West Pennine Moors with a lovely waterside footpath around the reservoir. There are also good facilities with a visitor centre and cafe.
The park is located just a couple of miles north east of Bolton city centre, near to the Lancashire village of Chapeltown. If you have time you could continue your walk along the Witton Weavers Way to the nearby Wayoh Reservoir and Nature Reserve. View Full Details>>
Kirkby Lonsdale
5 miles (8.5 km)
Enjoy a circular walk around this popular Cumbrian town. Kirkby Lonsdale sits on the western edge of the Yorkshire Dales National Park, within the beautiful Lune Valley. It's a delightful place and home to 'Ruskin's View'. He described the view of the River Lune from the churchyard as 'One of the loveliest views in England'. It was painted by J.M.W Turner in the early 19th century.
The town is a great base for walkers looking to explore the Cumbrian section of the Yorkshire Dales. This walk starts in the town centre and head's to Devil's Bridge over the Lune. The wonderful 14th century bridge is a grade I listed structure and a Scheduled Ancient Monument. It's a very picturesque spot with the ancient bridge giving lovely views of the river below. At the old bridge you pick up the Lune Valley Ramble long distance waymarked path to take you south along the river towards Nether Burrow. Here you turn north west to the Lancashire village of Whittington. The pretty village has an old church and quaint cottages.
The final section of the walk takes you past Whittington Hall and Sellet Hall before returning to the town. View Full Details>>
Knott End
3 miles (5.5 km)
Enjoy a circular coastal walk around this pretty village in Lancashire. In the summer months you can catch the Knott End Ferry from Fleetwood to Knott End on Sea. It's a lovely spot with nice views over the estuary of the River Wyre and Morecambe Bay. There's also lots of pretty cottages and coastal wildlife to look out for.
Starting from the ferry terminal you can follow waymarked footpaths south along the Wyre Way before crossing the golf course and returning to the village. On the eastern side of the golf course you can also visit the village of Preesall. After your walk there are nice cafes and a pub where you can enjoy refreshments.
To continue your walking in the area you can pick up the Lancashire Coastal Way and head east towards Pilling. Heading west past Fleetwood will take you around the coast to Cleveleys and Blackpool.
On the other side of the river you will find the pretty Wyre Estuary Country Park which has more nice footpaths and views. View Full Details>>
Lancashire Coastal Way
65 miles (105 km)
Travel along the beautiful Lancashire coast from Silverdale to Freckleton on this fairly easy walk.
You start off at Silverdale and head south to Morecambe Bay passing Warton and Bolton le Sands. At Morecambe you'll pass the Eric Morecambe statue with great views over the bay towards the Lake District. There's also a great deal of coastal wildlife to look out for including Cormorants, Curlews, Lapwings and Oystercatchers. The area includes Hest Bank and is a RSPB reserve with sandflats and saltmarshes that attract thousands of birds. As such it is considered the second most important estuary in the UK.
 From Morecambe you head inland towards Lancaster and along the River Lune to Glasson Dock.
The next section takes you to along Cockerham Sands to Knott End on Sea where you catch the ferry to Fleetwood and continue south towards the world famous seaside resort of Blackpool with the iconic tower and pleasure beach.
The final section runs through the pretty resort of Lytham St Annes with Fairhaven Lake at Ansdell, views over the Ribble Estuary and the landmark windmill on Lytham front the highlights. View Full Details>>
Lancaster Canal
57 miles (91 km)
Follow the Lancaster Canal from Preston, in Lancashire, to Kendal, in Cumbria, on this splendid waterside walk or cycle. From the canal there are fine views of the Silverdale Coast, the Forest of Bowland AONB and the lovely Wyre countryside. The route passes Garstang, Lancaster, Morecambe Bay, Bolton le Sands and Carnforth before finishing at Kendal. View Full Details>>
Lancaster Circular Walk
10 miles (16 km)
This 10 mile circular walk makes use of three of the long distance trails which run through the area surrounding the city. You'll pass along the River Lune on the Lune Valley Ramble before picking up the Lancaster Canal to take you to the coast. Here you follow the Lancashire Coastal Way to take you to along Morecambe Bay.
The walk starts at the train station in the city centre and first heads past Lancaster Castle and Priory. The medieval castle dates from the 12th century and has a fascinating history. You can enjoy the courtyard spaces, external views of the historic building, two small exhibition spaces, and the giftshop without charge, but public access to the interiors of the castle buildings is by guided tour only.
From the castle it is a short stroll down to the river where you pick up a nice riverside footpath to the impressive Millennium Bridge. You continue to the lovely Lune Aqueduct of the Lancaster Canal, which rises above the river. The navigable aqueduct carries the Lancaster Canal over the River Lune, and was completed in 1797. The route crosses the river here and continues along the towpath of the canal to Hest Bank on the coast. It's a lovely stretch of the canal with great views of the surrounding Lancashire countryside to enjoy.
At Hest Bank you pick up the coastal path to take you into Morecambe. There's lovely views of the attractive beach and the famous Morecambe Bay with lots of wading birds to look out for.
The final stage of the walk takes you along the Lancaster to Morecambe Cycleway. The shared surfaced path runs all the way back to the Lune in Lancaster.
The city is located on the edge of the Forest of Bowland AONB where there are miles of greating walking routes to try. You could head a few miles to the east and climb to Clougha Pike. From the hill summit there are wonderful views over Morecambe Bay, Snowdonia and the Lake District Fells.
Sunderland Point is located south of Lancaster and well worth a visit if you are in the area. There's nice footpaths to follow around a delightful peninsula with salt marsh salt marsh, beach, mud flats, farmland and lots of wildlife to look out for.
The Lunesdale Walk is another good option and can be picked up just to the north at Carnforth. It takes you through the Forest of Bowland, visiting many pretty villages and waterways.
The long distance Way of the Roses also passes through the city. It will also take you into the Forest of Bowland and then on into the Yorkshire Dales.
For another riverside stroll you could try the Lancaster to Caton route. The shared cycling and walking path takes you along the River Lune to nearby Caton. View Full Details>>
Lancaster to Caton
6 miles (9 km)
This easy short ride or walk follows the River Lune and National Cycle Route 69 from Lancaster to Caton. The whole route is traffic free, following a riverside path to Caton. As such it is ideal for families. View Full Details>>
Leeds and Liverpool Canal
126 miles (203 km)
Enjoy waterside cycling and walking along Britain's longest single canal. It runs for 126 miles across the Pennines, passing many villages, towns and cities with a fascinating heritage and industrial history. There are also umpteen pretty locks, viaducts and some wonderful countryside to enjoy.
Walkers can enjoy the whole route from Leeds to Liverpool, while there are several sections for cyclists too. If you are on a bike then you can follow Sustrans National Cycle Route 66 from the start at Leeds to just outside Silsden. There's another Sustrans section around Barnoldswick and from Nelson to Burnley in Lancashire. The section from Chorley to Adlington is also open to cyclists.
Highlights on the route include the impressive 5 rise locks at Bingley, Wigan Pier and the lovely Foulridge Reservoir in Colne. Near Burscough you'll pass the wonderful Martin Mere Nature Reserve where you can look out for otters, flamingos, beavers and thousands of water loving birds. View Full Details>>
Leighton Moss Nature Reserve
2 miles (4 km)
This large nature reserve in Silverdale, is the perfect place for a peaceful walk in beautiful surroundings. Leighton Moss is the largest reedbed in the north west and has a number of well laid out trails for you to explore the area. An abundance of wildlife can be seen in the reserve including breeding bitterns, starlings, bearded tits, marsh harriers (see video) and red deer. There is also a fantastic cafe in a converted barn.
Leighton Moss is located in the Arnside and Silverdale AONB and on the Lancashire Coastal Way walking route so there is scope for continuing your walk towards Arnside or Carnforth. You could also pay a visit to the nearby Arnside Knott. This small hill has woodland walks and fabulous views over Silverdale and the coastal estuary. Also nearby is Warton Crag nature reserve with its rare butterflies and plants.
Just to the north west you can visit Eaves Wood and enjoy a climb to the Victorian Pepperpot monument on King William's Hill.
The reserve is located right next to Silverdale railway station so is easy to access. View Full Details>>
Longridge Fell
5 miles (7.5 km)
Enjoy a walk to the summit of England's most southerley fell on this wonderful circular walk in the Forest of Bowland. The walk begins at the car park at Turner Fold and takes you to the 1,148-ft (350-m) summit on woodland footpaths. There are fabulous views from the high point including the Fylde Coast, the Vale of Chipping, the fells of the Forest of Bowland (including Parlick, Fair Snape Fell and Beacon Fell), the Yorkshire Dales and on a clear day the Lake District fells.
Longridge Fell is situated to the north of both Preston and Blackburn. View Full Details>>
Lune Estuary Footpath
18 miles (29 km)
Explore the beautiful River Lune Estuary on this waterside walk near Lancaster. The walk begins in Lancaster and takes you along the Lancashire Coastal Way and the Lune Estuary Footpath to Glasson Dock. It's a nice footpath with lovely views across the Estuary towards Morcambe Bay and the Lake District Mountains in the distance. Cyclists can also enjoy much of this section which forms part of the National Cycle Network.
Glasson Dock is an attractive marina which makes a nice point to stop for refreshments. You could also start the walk from here and head north along the river to Lancaster if you prefer. This walk continues past the marina towards Cockersands Abbey, passing the old lighthouse on the way. At the abbey grounds you can see the 13th century vaulted chapter house. It is still intact and is a Grade I listed building and Scheduled Ancient Monument. 
From the abbey you head inland, through the countryside, towards Lower Thurnham. You then follow the Lancaster Canal and the River Conder back to Glasson Dock.  View Full Details>>
Lune Valley Ramble
16 miles (26 km)
This lovely easy walk follows the River Lune from Lancaster to Kirkby Lonsdale in Cumbria. As well as the stunning riversde scenery there are wonderful views of the South Lakeland fells and the beautiful Crook o' Lune.
The route is bounded by high moors and limestone hills with the Ingleborough, Whernside and Leck Fells making a magnificent backdrop to the walk. View Full Details>>
Lunesdale Walk
34 miles (54 km)
This figure of eight walk takes you on a tour of the beautiful scenery around Carnforth. View Full Details>>
Lytham Hall
2 miles (3.5 km)
Enjoy a lovely stroll around the 78 acre grounds of Lytham Hall on this short walk in Lancashire. The walk takes you through the delightful archway and up the long driveway with super views of the farmland within the grounds. You then head through peaceful woodland to the two pretty duck ponds passing the dovecote on the way. Other highlights include the 17th century mount which you can climb for super views of the grounds. There's also delightful gardens and a wide lawn perfect for picnics. In February the snowdrop walk is particularly popular and in the spring you'll see lots of bluebells. The woodland paths are lined and surrounded by thousands of the pretty flowers for several weeks of the year. As of 2014 the grounds are subject to major improvements including the creation of an Italianate parterre garden to mimic the original one.
The grand 18th century Georgian hall has a fascinating history and many splendid rooms to explore. Home to the influential Clifton family for several centuries the hall is now run by the Heritage Trust for the North West. Excellent guided tours of the house are available on certain days.
The hall is located just a short distance from the coast where you could pick up the Lancashire Coastal Way and head towards Blackpool if you would like to continue your walk. You can also explore the Ribble Estuary with its wide variety of coastal birdlife. View Full Details>>
Martin Mere
1 miles (2 km)
This wonderful nature reserve near Southport has lots of nice footpaths to follow around the wetland habitat. There's a huge variety of wildlife to look out for in the reserve. Highlights include the flamingo shelter, otter enclosure and beaver enclosure. There's also a canoe safari where you can paddle throught the reedbeds and look out for water voles to reed buntings.
The Wild Walk takes you along a maze of wetland tracks with wooldand, a web bridge, sculptures and lots of wildlife too look out for.
As well as the large mere there are a series of smaller lakes with many water loving birds to see. These include Goldeneye, Avocets, Pintail Ducks and Crested crane. There's also lots of interesting flora to see with marsh orchids, purple ramping fumitory and golden dock.
The reserve has a large car park but you can also visit using public transport. New Lane and Burscough Bridge train stations are close by. Rufford station is a little further away but if you come from there you can visit Rufford Old Hall and Mere Sands Wood nature reserve before coming to Martin Mere. The 16th century old hall has some nice gardens and grounds to explore.
If you are coming by bike then regional cycle route 91 of the Lancashire cycleway runs past the reserve on Marsh Moss Lane and Fish Lane. You can follow the cycleway from Chorley or Leyland via Bretherton.
To further extend your walking in the area you could pick up the Leeds and Liverpool Canal towpath or enjoy a stroll along the River Douglas.
Just to the north is the lovely Mere Sands Wood Nature Reserve where you will find 100 acres of lakes, broadleaved and conifer woodland, wet meadows and heaths. View Full Details>>
Marton Mere
1 miles (2 km)
Enjoy a short walk around this pretty nature reserve near Blackpool. The reserve includes a large lake with a number of good footpaths running through the surrounding area. There's several bird hides where you can look out for the water loving birds which visit the mere. These include Great Crested Grebe, Coot, Moorhen, Shoveler, Pochard and Teal. Other features include reed beds, grassland, small areas of woodland and a variety of wildflowers. Look out for bee orchids, yellow rattle, marsh woundwort and birdsfoot trefoil in the summer months. These attract a large number of butterflies such as common blue, red admiral and meadow brown.
It's easy to extend your walk on the paths which run to the north and west of the mere. These will take you around a golf course to the pretty Stanley Park where you will find a large boating lake and lovely gardens.
Marton Mere is located just to the east of Blackpool town centre, near Staining. There are views of Blackpool Tower from the reserve. National Cycle Route 62 runs close to the site so you can easily cycle there too. View Full Details>>
Mere Sands Wood
2 miles (2.5 km)
Follow the footpaths around this delightful nature reserve on this circular walk in Rufford, Lancashire. The reserve covers 100 acres and consists of several small lakes, reedbeds, broadleaved and conifer woodland, wet meadows and heaths. It's fantastic for wildlife spotting with Roe Deer, red squirrels and foxes to look out for in the woodland areas. Many water loving birds also visit the reserve such as Kingfisher, Reed Buntings, Water Rail, Great Crested and Little Grebes.
There is a reserve car park off Holmeswood Road where you can start the walk. You can also visit Mere Sands Wood by public transport though. Rufford train station is very close by and if you alight there you could also visit Rufford Old Hall. The 16th century hall has some nice gardens and grounds to explore.
If you are coming by bike then regional cycle route 91 of the Lancashire cycleway is a good option. You can follow the cycleway from Chorley or Leyland via Bretherton.
If you enjoy this walk then you could also visit the splendid Martin Mere. Here you can look out for otters, flamingos, beavers and thousands of water loving birds. The Leeds and Liverpool Canal also passes the reserve so this is another good option if you would like to extend your walking in the area. Our Burscough Canal Walk starts at Rufford Hall and follows the Rufford Branch of the Leeds and Liverpool Canal to Burscough. It's easy to pick up from the reserve and a really nice stretch of the canal with pretty locks, old bridges and nice views of the surrounding Lancashire countryside.
Mere Sands Wood is located near to the towns of Southport and Ormskirk. View Full Details>>
Morecambe Bay
12 miles (19 km)
Enjoy a visit to the Morecambe Bay Nature Reserve and a stroll along the Lancaster Canal on this circular cycle or walk in Lancashire.
The walk starts in the town centre of Morecambe near to the train station. You then pick up the Lancashire Coastal Way to take you along the promenade towards Hest Bank and Bolton-le-Sands. You'll pass the Eric Morecambe statue with great views over the bay towards the Lake District. There's also a great deal of coastal wildlife to look out for including Cormorants, Curlews, Lapwings and Oystercatchers. The area is a RSPB reserve with sandflats and saltmarshes that attract thousands of birds. As such it is considered the second most important estuary in the UK. 
From Hest Bank you turn inland and follow the Lancaster Canal into Lancaster before another waterside sectoin along the River Lune. A shared footpath and cycleway then returns you to Morecambe though White Lund.
To continue your walking in the area you can head along the Lancashire Coastal Way to Bolton le Sands and Carnforth.
You can also head south of Heysham and visit the delightful Sunderland Point. It's a lovely place for a walk with coastal views, salt marsh, beach, mud flats, farmland and lots of wildlife to look out for. There's also a series of attractive Georgian houses by the quay. View Full Details>>
Nicky Nook
4 miles (6.2 km)
This circular walk takes you up a popular and delightful fell in the Forest of Bowland. The route runs for a distance of just under 4 miles and involves a moderate climb to the hill top. View Full Details>>
Parbold Fairy Glen
5 miles (8 km)
This walk visits the delightful Fairy Glen near the Lancashire village of Parbold. It's a nice easy walk, starting from Parbold train station and heading east along the Leeds and Liverpool Canal. You follow the towpath for about a mile before crossing the canal and heading north east to the glen. It's a lovely little spot with pretty streams, beautiful waterfalls, dramatic cliff faces, wooden bridges and shady woodland trails.
It's great for flora and fauna with wild garlic, bluebells and various other wildlflowers to see.
If you prefer you could start the walk from Appley Bridge station which is just to the east of the site. If you are coming by car you can park at the lay by off the A5209 at the northern end of the glen (postcode WN6 9EQ). From here it is a short walk to the glen on the other side of the road. View Full Details>>
Parbold Hill
6 miles (9.5 km)
This circular walk climbs to Parbold Hill from the village of Parbold in Lancashire. You'll visit the wonderful viewpoint with views towards the Pennine Hills and beyond. The route also continues to climb Hunters Hill and Harrock Hill for more good views and lovely countryside.
The walk starts from Parbold train station and heads along the Leeds and Liverpool Canal before turning north to climb to the Parbold Hill viewpoint. Here you will find a plaque showing you all of the sights you can see from the top. This includes Ashurst Beacon, Dalton, the River Douglas, the city of Liverpool and the Berwyn Mountains of Wales.
After taking in the views the walk continues north to High Moor and Harrock Hill. The route then turns south, descending to Hunter's Hill before returning to Parbold village.
This walk passes close to Fairy Glen which is well worth a short detour if you have time. The delightful beauty spot includes pretty streams, beautiful waterfalls, dramatic cliff faces, wooden bridges and shady woodland trails.
To extend your walk you could head west along the canal to Burscough and visit the lovely Martin Mere Nature Reserve. You could also climb to the nearby Ashurst Beacon and enjoy more nice views to the coast. View Full Details>>
Parlick and Fair Snape Fell
4 miles (7 km)
This walk from Parlick Fell to Fair Snape Fell is considered one of the loveliest in the Forest of Bowland. The walk takes place on a very good footpath with wonderful views over the surrounding countryside from the high points.
The walk starts at the parking area on Startifants Lane and climbs to Parlick Fell. You continue north to Fair Snape, passing Bindhurst Fell on the way. The summit stands at 520 m (1,710 ft) and commands wonderful views over Londridge Fell and Beacon Fell.
The walk can also be started from the nearby village of Chipping. It's located about 2 miles south east of Parlick Fell and is a great place to stop for refreshments.
If you'd like to continue your walking in the area then you could head to the nearby Beacon Fell Country Park for more wonderful views and woodland trails. View Full Details>>
Pendle Hill
5 miles (7.5 km)
This walk climbs to the summit of Pendle Hill in Lancashire. It starts in the delightful village of Barley and makes use of the Pendle Way long distance footpath to take you on a circular tour of the area. It's a steep climb but the path is pretty well defined for most of the way. From the 557 metre (1,827 ft) summit there are fabulous views over the Pennines to the east, the Bowland Fells to the northwest, and the West Pennine Moors to the south.
After leaving the summit you descend to Boar Clough before enjoying two waterside stretches along the Upper and Lower Ogden Reservoirs. The path then leads you back into Barley.
The area is famous for the Pendle Witch Trials. These took place in 1612 when twelve people from the area were charged with the murders of ten people by the use of witchcraft. Ten were subsequently found guilty and executed by hanging. View Full Details>>
Pendle Way
45 miles (72 km)
Follow the Pendle Way through Lancashire and visit Barnoldswick, Thornton-in-Craven, Wycoller, Reedley, Newchurch and Pendle Hill on this challenging walk. View Full Details>>
Pennine Bridleway
120 miles (193 km)
This fabulous 120 mile long trail runs through the beautiful Derbyshire Peak District, through Lancashire and on into Yorkshire.
It is suitable for mountain bikers, horse riders and walkers taking you on a tour through some of the most beautiful parts of the country. View Full Details>>
Preston Guild Wheel
21 miles (34 km)
This circular cycling and walking route takes you on a tour of the parks, rivers, docklands and countryside around Preston in Lancashire. The loop runs for just over 20 miles and is well signed throughout. View Full Details>>
Ribble Estuary
5 miles (8.5 km)
Explore the most important river estuary in the UK on this coastal walk in Lytham St Annes. The Ribble Estuary attracts hundreds of thousands of birds each year. It's a special place with changing tides, lots of wildlife and nice views towards Southport and the Welsh Hills.
The walk starts from the RSPB Ribble Discovery Centre at Fairhaven Lake. The centre is a great place to learn about the birds that visit the lake and estuary. You can park at the lakeside car park or catch a train to the nearby Ansdell and Fairhaven train station.
The route then follows the lakeside path towards Granny's Bay before picking up the Lancashire Coastal Way to take you to Lytham. You can follow the nice surfaced footpath or take an alternative route through the sand dunes.
You continue along the promenade to Lytham where you can take a small detour to the pretty Lowther Gardens. Here you'll find attractive woodland, a rose garden and a pond with a statue and fountain.
After crossing the road to the sea front you continue to the iconic Lytham windmill. The mill was built at the beginning of the 19th century and is open to the public in the summer months. It contains a museum which explains the history and practice of flour milling. After leaving the mill you can enjoy a stroll along Lytham jetty. It's quite a long jetty and at low tide you can walk right to the end and enjoy an even better view of the birdlife in the estuary. Look out for herons, curlew, redshank, shellduck and dunlin. The walk then returns to the fairhaven lake car park the same way.
To extend your walking in this lovely area you can continue along the Lancashire Coastal Way in either direction. Heading east will take you along the River Ribble towards Warton and Freckleton. This section has nice views over the river and surrounding countryside with birds such as Lapwing and Little Egret to look out for. There's also lots of wildflowers in the summer which attract butterflies and other birds.
If you head west you will come to St Annes and Blackpool.
Also nearby is the delightful Lytham Hall. The old hall is surrounded by attractive woodland and parkland with nice footpaths to follow around the site. View Full Details>>
Ribble Way
65 miles (105 km)
Follow the River Ribble through the beautiful Ribble Valley from its mouth at Longton, near Preston, to the source at Gayle Moor in Yorkshire.
You start at Longton just to the west of Preston and follow the river through Ribchester and Clitheroe, before reaching Gisburn. The path then crosses from Lancashire into Yorkshire before passing through the stunning Yorkshire Dales national park and finishing at the source at Gavel Moor near Ribblehead and the magnificent Ribblehead Viaduct. View Full Details>>
Richmond Way
60 miles (97 km)
Travel from Lancaster Castle to Richmond Castle on this lovely walk through Lancashire and Yorkshire. You will travel through the lower Lower Lune Valley with a long riverside section at the start. You then head through the moorlands and fells of the Pennines and on into the valleys of the Yorkshire Dales National Park. Finally, you follow the River Swale into the historic market town of Richmond - gateway to the Yorkshire Dales National Park.
The walk passes Ingleton (with the wonderful Ingleton Falls), Ribblehead Viaduct and the picturesque Yorkshire village of Hawes. View Full Details>>
River Hodder Walk
27 miles (43 km)
Follow the River Hodder on this stunning waterside walk through the beautiful Forest of Bowland.
The walk begins at Great Mitton and heads north through Whitewell, Newton and Slaidburn before a wonderful section around Stocks Reservoir finishes the route. View Full Details>>
Rivington Pike
2 miles (3 km)
This popular walk climbs to the Rivington Pike viewpoint in the lovely Rivington Country Park, near Bolton. View Full Details>>
Roddlesworth Reservoir
2 miles (4 km)
Enjoy a circular walk around these pretty reservoirs near Darwen in Lancashire. There are good footpaths running around the water and through the surrounding woodland. It's a very pretty area with woodland streams and bluebells in the spring. The route runs for just under 3 miles on a series of fairly flat paths.
You can start your walk from the car park on Tockholes Road at the Roddlesworth Information Centre. It's right next to the Royal Arms pub which is a good place for refreshments after your walk. From here you head west through Tockholes wood to the two reservoirs. You can also visit Rake Brook Reservoir which is just to the west of the lower reservoir.
This walk makes use of the Witton Weavers Way so you could extend your outing by heading to the nearby Darwen Tower and Sunnyhurst Woods. You could also follow the River Roddlesworth through Roddlesworth Woods at the southern end of the reservoir. View Full Details>>
Rossendale Way
41 miles (66 km)
This circular walk takes you on a tour of the lovely Rossendale area of Lancashire and Greater Manchester.
The path passes Haslingden, Rawtenstall, Whitworth, Stubbins and Healey with a series of attractive reservoirs including Cowpe and Calf Hey real highlights. Near Calf Hey you'll cross Holcombe Moor where you'll pass Musbury Tor and the Peel Tower. The distinctive monument is dedicated to Sir Robert Peel, the 19th century Prime Minister considered the father of modern British policing. It's a major local landmark and worth the climb to the top for the views over the area.
The walk also takes you through the delightful Healey Dell Nature Reserve with waterfalls and wildlife to enjoy here. View Full Details>>
Silverdale
4 miles (7.2 km)
A circular walk from Silverdale railway station, taking you to Eaves Wood, Elmslack, the coastal path and Silverdale Green. There's much to enjoy in this lovely area which forms part of the wider Arnside and Silverdale AONB. You'll experience woodland trails, a climb to a splendid viewpoint and great coastal views over Morceambe Bay.
The walk starts at Silverdale railway station and heads west past Silverdale Golf Club. You then turn left along The Row and climb to the Eaves Wood Nature Reserve. Here you will find ancient woodland with limestone pavement supporting rare plants and wildlife. You can also climb to the Pepperpot monument and enjoy splendid views over the coast to Grange over Sands.
The route then descends through Elmslack to the coast where you pick up a section of the Lancashire Coastal Way long distance trail. Here you'll pass the lovely Silverdale Cove where there's a little beach and splendid views across the bay.
Follow the coast path south to Shore Road where you turn inland towards the village. It's a pretty village with a village school, library, two village halls and two churches. You can stop for refreshments at one of the pubs or cafes.
The final section takes you across Silverdale Green to return to the train station.
To extend the walk you can head east into the lovely Leighton Moss Nature Reserve, the largest reedbed in the north west.
Also nearby are the splendid climbs to Arnside Knott and Warton Crag. View Full Details>>
Spring Wood Whalley
2 miles (4 km)
Follow the nature trail through delightful woodland on this easy walk in Whalley. The woods are located close to the town centre and a short walk from Whalley railway station. The area has a series of waymarked, surfaced footpaths to follow through the ancient woodland. There are twenty four different species of trees, wild garlic flowers, ponds and in the spring there are carpets of bluebells.
Spring Wood has good facilites with parking, an information centre and picnic areas. You can also extend your walk into the surrounding countryside at Wiswell where there are nice views towards Longridge Fell.
Whalley is a lovely town to stroll through so you can easily extend your walk by visiting the fascinating Whalley Abbey. In fact the monks of the abbey once owned Spring Wood. The River Calder also runs through the town so you can enjoy a waterside walk along the river too. View Full Details>>
Stanley Park
2 miles (2.5 km)
This lovely park in Blackpool has nice footpaths and a cycle trail to enjoy. There's 260 acres to explore with a large boating lake, pretty Italianate gardens, woodland areas, a model village and a great cafe. Park highlights include an Italian marble fountain and the iconic Medici lion statues. The footpaths are well laid out and take you along the lake and around the gardens. National Cycle Route 62 also runs through the park so you can bring your bike too.
To extend your walk you could head a half mile to the east and visit the lovely Marton Mere. Nice public foopaths take you the nature reserve which has a large lake, reed beds, grassland, small areas of woodland and a variety of wildflowers. View Full Details>>
Stocks Reservoir
6 miles (10 km)
Enjoy a waterside circular walk around this lovely reservoir in the Forest of Bowland. The walk begins at the car park at the northern end of the reservoir and heads through the edge of Gisburn Forest and crosses the causeway. You then pick up a walking track which runs close to the waters edge, passing Rushton Hill and Ten Acre Hill on the way. On the western side you head to Eak Hill and Copped Hill Clough before a final woodland section through Gisburn Forest returns you to the car park.
This is a lovely walk through woodland and farmland on well maintained, signed footpaths. There are splendid views of the surrounding countryside and hills plus ample opportunity for wildfowl spotting on the water.
If you'd like to continue your walking in the area then you could head deeper into the adjacent Gisburn Forest. View Full Details>>
Sunderland Point
3 miles (5.5 km)
Visit this lovely peninsula in Lancashire and enjoy great views across the River Lune and Morecambe Bay. It's a hidden gem of a walk with the changing tides, coastal birds and pretty old cottages to see.
Sunderland Point is located near to both Heysham and Lancaster. The Point is a great place for a peaceful stroll with coastal views, salt marsh, beach, mud flats, farmland and lots of wildlife to look out for. These include birds such as Curlew, Heron and Peewit.
You can park at Potts Corner at Alderley Bank to being the walk. Footpaths then take you along the coast to the village of Sunderland Point where you'll pass a series of attractive Georgian houses by the quay. The area is also home to Sambo's grave. The master of a slave or servant called Sambo left him at Sunderland Point in the 18th century where he subsequently died in the brewery. The grave is a tourist attraction decorated with flowers or stones painted by local children.
To continue your walking in the area you could visit Morecambe Bay or try the Lune Estuary Footpath. View Full Details>>
Sunnyhurst Woods
2 miles (2.5 km)
Explores 85 acres of woodland on this circular walk through Sunnyhurst Woods in Darwen. There's a nice stream running through the woods with good waterside footpaths on either side. It's perfect for a peaceful stroll and a picnic. The area is also a nature reserve so look out for a wide variety of flowering plants and birdlife including the great spotted woodpecker, nuthatch, tree creeper, kingfisher and tawny owl. There is also a pretty visitor centre with information about all the trails in the woods.
This circular walk takes you through the woods and then past the neighbouring reservoirs of Earnsdale and Sunnyhurst Hey. Near the reservoirs there are great views across the moorland to Jubilee Tower.
If you would like to extend your walk then you could pick up the Witton Weavers Way and climb Darwen Tower for great views over the surrounding countryside. View Full Details>>
Tolkien Trail
6 miles (10 km)
This literary trail explores an area of the Ribble Valley thought to have inspired some of the landscapes from J.R.R Tolkien's 'Lord of the Rings' trilogy. The walk also visits Stonyhurst College where the author worked on the novels during the second world war.  Connections to the books include 'Middle-earth' representing the local area, Shire Lane in Hurst Green and the 'River Shirebourn' (the Shireburns built Stonyhurst).
The walk starts at the village of Hurst Green where you follow a footpath south to the River Ribble. Here you pick up a nice waterside section of the Ribble Way, taking you past Winckley Hall, Cromwell Bridge (Oliver Cromwell, spent the night at Stonyhurst on his way to the battle of Preston in 1648) and Lower Hodder Bridge. Here you pick up a section of the River Hodder to take you toward Over Hacking. The route then leaves the river to follow woodland trails and country lanes to Stonyhurst. The college was founded in 1593 and includes several find old buildings, attractive grounds and public gardens with fine views to the Forest of Bowland and Pendle Hill. View Full Details>>
Towneley Park
2 miles (3 km)
Explore the 440 acres of parkland surrounding Towneley Hall in Burnley, Lancashire. In the park you will find woodland, the River Calder and the Deer Pond which is designated as a Local Nature Reserve. The hall itself contains period rooms, an art gallery and a museum with displays including: Natural History, Egyptology, Local History, Textiles, Decorative Art and Regional Furniture.
If you would like to continue your walk you could follow the Burnley Way Walk which runs through the park. View Full Details>>
Trans Pennine Trail
215 miles (346 km)
This terrific walking and cycling trail runs from coast to coast across northern England entirely on surfaced paths. It starts on the Yorkshire coast at Hornsea and passes through Yorkshire, Derbyshire and Greater Manchester before finishing on the Merseyside coast at Southport. View Full Details>>
Trough of Bowland
8 miles (13 km)
Enjoy rivers, brooks, woodland and beautiful countryside on this circular walk in the Forest of Bowland AONB. View Full Details>>
Warton Crag
3 miles (5 km)
Enjoy a circular walk around Warton Crag on this lovely route in Lancashire.
The limestone hill near Carnforth stands at 163 metres (535 ft) making it the highest point in the Arnside and Silverdale AONB. View Full Details>>
Way of the Roses
170 miles (274 km)
This fabulous 170 mile national cycle network route takes you right across the country from west to east coast along off road paths and quiet country roads. View Full Details>>
Wayoh Reservoir
3 miles (4.5 km)
Enjoy an easy circular walk around this pretty reservoir near Bolton. There is a good footpath around the water which makes use of the Witton Weavers Way on the eastern side. The walk starts near Entwistsle railway station which can be reached from Manchester, Blackburn and Clitheroe. You then pick up the lovely path with waterside and woodland sections to enjoy. There are also great views of the surrounding countryside and the impressive Entwistle viaduct.
To extend your walk you can head to the nearby Entwistle Reservoir or follow the Witton Weavers Way a mile south to Jumbles Country Park. View Full Details>>
Whalley Abbey and the River Calder
2 miles (2.5 km)
Visit the fascinating remains of this former Cistercian abbey and enjoy a waterside stroll along the Calder River on this lovely circular walk in the Lancashie village of Whalley. View Full Details>>
White Coppice
2 miles (3 km)
This delightful walk takes you along a series of reservoirs near the little hamlet of White Coppice in Lancashire. It's an idyllic spot with a lovely cricket ground surrounded by beautiful countryside. You can park next to the cricket pitch to start the walk and then head west along footpaths and country lanes to the reservoirs. Along the way there's an old quarry, a pretty brook and a number of little cottages in the hamlet.
Footpaths pass along the reservoirs before returning on Higher House Lane and another public path branching of to the left towards the hamlet.
White Coppice is located very close to the splendid Healey Nab, so it's easy to continue your walking in the area. The hill is located just to the south and has miles of mountain bike trails and footpaths to try.
Also just to the south is the beautiful Anglezarke Reservoir with some lovely waterside trails and more great views.
Just to the west you can pick up the Leeds and Liverpool Canal near Chorley and follow it towards Adlington. View Full Details>>
Winter Hill
8 miles (13.5 km)
Enjoy a walk to Winter Hill on the West Pennine Moors in Lancashire. The walk begins in Rivington Country Park and takes you to the 1,496 feet (456 m) high summit on a series of footpaths.
After leaving the country park you ascend crossing Rivington Moor with fine views of Rivington Reservoir and Anglezarke Reservoir. You continue towards the village of Belmont where there is the opportunity for a short detour to the pretty Belmont Reservoir. After leaving Belmont you ascend towards the summit of the hill where you will see the Winter Hill TV Mast. From here there are fabulous views towards Greater Manchester, Blackpool Tower, Jodrell Bank Observatory, Snaefell in the Isle of Man and the Lake District mountains.
The descent takes you to Crooked Edge Hill and Horwich before returning to the country park. View Full Details>>
Witton Country Park
2 miles (4 km)
This country park in Blackburn boasts nearly 500 acres of mixed woodland, parkland, grassland and farmland. View Full Details>>
Witton Weavers Way
31 miles (50 km)
This circular walk starts and finishes in Witton Park near Blackburn. It's a lovely walk taking you first along the River Darwen and then past the 16th century Hoghton Tower before coming to the picturesque Belmont Reservoir. There are splendid views of the 1496 ft high Winter Hill on this section.
At Jumbles Reservoir in Jumbles Country Park you will turn north passing Entwistle Reservoir and Wayoh Reservoir before climbing Darwen Hill where you will find Jubilee Tower. You can climb the 85 ft high tower for some splendid views of North Yorkshire, Morecambe Bay, Blackpool Tower, Cumbria, and the Isle of Man. This section also passes the pretty Roddlesworth Reservoir, Abbey Village Reservoir and Rake Brook Reservoir which are surrounded by nice woodland trails. The route finishes passing the town of Darwen and then descending into Witton Country Park. View Full Details>>
Worden Park
3 miles (5 km)
This super country park in Leyland is perfect for a peaceful afternoon stroll. View Full Details>>
Worthington Lakes
4 miles (7 km)
This lovely walk takes you around Worthington Lakes in Standish, Lancashire. You will pass along the footpaths around the three reservoirs that make up this country park and nature reserve. View Full Details>>
Wycoller Country Park
3 miles (4.4 km)
Enjoy a lovely walk through the beauitful Wycoller Country Park in Pendle. The park has a number of footpaths taking you along Wycoller Beck to Bank House and the remains of Wycoller Hall. There are great views of the Pendle Hill and a stroll through the delightful Wycoller Village to enjoy. No cars are allowed in the village and many of the old buildings remain preserved, making it a particularly peaceful and special place. The area has strong links with the Bronte sisters who referred to many of the nearby landmarks in books such as 'Wuthering Heights' and 'Jane Eyre'. The park is located just a couple of miles east of Colne.
If you wish to continue your walk both the Pendle Way and Bronte Way walking routes run through the park. View Full Details>>
Wyre Estuary Country Park
3 miles (5 km)
Enjoy a walk along the network of accessible paths by the beautiful Wyre Estuary in this waterside country park near Blackpool. View Full Details>>
Wyre Way
45 miles (72 km)
Follow the course of the River Wyre from Fleetwood to Abbeystead Reservoir on this 45 mile waymarked walk in Lancashire. View Full Details>>
Yarrow Valley Country Park
2 miles (4 km)
Enjoy a long, waterside walk along the River Yarrow in this splendid 700 acre country park in Chorley, Lancashire. The park has a number of well maintained walking paths, lakeside trails and a visitor centre. It is located less than 2 miles from Chorley town centre. The area is also a nature reserve so you can look out for a variety of birds as you make your way along the paths. View Full Details>>