Tyne and Wear Walks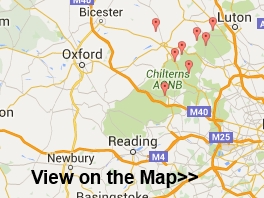 This north east county has some fine riverside walking along the Tyne and Derwent Rivers. There's also several country parks and woodland areas ideal for walking.
Use the filter to show walks of a certain type such as woods, reservoirs, hills, long distance, country parks, canals and rivers.
In the spring walkers flock to the beautiful bluebell woods in the Tyne and Wear area. Click the 'Woodland' button below to see these.
Use the links to view full route information including elevation profiles, interactive maps and GPS downloads.
You can also view an overview map of all the routes in the using the Tyne and Wear Walk Map>>
Route Name
Distance
Description
Bede's Way
12 miles (19 km)
Follow in the footsteps of seventh century pilgrims on this interesting walk or cycle through Tyne and Wear. View Full Details>>
Chopwell Woods
3 miles (5 km)
Enjoy miles of cycling and walking trails in this large forest near Gateshead. There's 360-hectares of mixed woodland to explore on a variety of waymarked paths. Walkers can try four trails of varying lengths and difficulty. View Full Details>>
Cleadon Hills
6 miles (9 km)
This circular walk climbs to the Cleadon Hills viewpoint above South Shields in Tyne and Wear. View Full Details>>
Consett and Sunderland Railway Path
28 miles (45 km)
A walk or cycle along a disused railway path from Consett to Sunderland. The path starts at Consett and heads east towards the coast passing Stanley and Chester-le-Street before joining the River Wear and following it to Sunderland harbour. You'll also pass Beamish Woods where there's some nice woodland trails and the views of the River Team. View Full Details>>
Derwent Valley Walk
11 miles (18 km)
This lovely railway path runs from Swalwell, near Gateshead, to Consett alongside the River Derwent and is suitable for walkers and cyclists.
You will pass the villages of Rowlands Gill, Hamsterley and Ebchester on the way. The path also takes you through Derwent Walk Country Park and there is a woodland section at Byerside Wood. At the park you could cross to the to the western side of the river and visit Thornley Woods where there's a sculpture trail and a visitor centre with lots of information about the area. Also of interest is the National Trust owned Gibside near Rowlands Gill. This is well worth a visit with its 18th-century landscape park and nature reserve. View Full Details>>
Derwent Walk Country Park
2 miles (4 km)
The Derwent Walk is a former railway path running from Swalwell, near Gateshead, to Consett alongside the River Derwent and is suitable for walkers and cyclists. View Full Details>>
Gateshead
12 miles (20 km)
This major north east town has a number of good options for walkers with two significant waymarked trails running through the area. There's also several nearby woods, country parks and riverside trails along the Derwent and Tyne Rivers.
This walk takes you along the Tyne before visiting Watergate Forest Park and Derwent Walk Country Park. It uses two of the waymarked trails which run through the town in the shape of the Tyne and Wear Trail and the Derwent Valley Walk. View Full Details>>
Gibside Rowlands Gill
4 miles (6.6 km)
This splendid 18th century landscaped park has over 15 miles of footpaths taking you through gardens, meadows, fields and woodland. View Full Details>>
Great North Forest Heritage Trail
65 miles (105 km)
This circular cycle and walking route takes you through the countryside of this former mining area in Tyne and Wear. The trail passes Pelton, Bournmoor, Hetton-Le-Hole, the Penshaw Monument and Witherwack. The route includes a section along the River Wear in Sunderland and a delightful coastal section visiting Whitburn, Marsden Bay, the splendid magnesian limestone cliffs at the Leas in South Shields and Souter Lighthouse. You will also visit Lumley Castle - a 14th century quadrangular castle at Chester-le-Street with lovely gardens. Also of interest is the Penshaw Monument - a folly situated on on Penshaw Hill dedicated to John George Lambton, first Earl of Durham. The video below shows the splendid views from this most beloved landmark which appears on the badge of Sunderland Football Club.
Near Stanley the route visits the oldest single-arch railway bridge in the world at Causey Arch. View Full Details>>
Herrington Country Park
2 miles (4 km)
This super, large park in Sunderland has a number of cycling and walking trails and interesting environmental sculptures. There is also a boating lake, a nature pond and a sculpture trail. The park is ideal for an easy family cycle ride.
The Great North Forest Heritage Trail runs through the park so you could continue your cycle/walk along this route. Also of interest is the Penshaw Monument just to the north of the park. View Full Details>>
Hetton Lyons Country Park
1 miles (2 km)
Enjoy a walk or cycle around this attractive country park in Hetton-Le-Hole. The park was developed on a former colliery site and now contains a large picturesque lake with wildlife. There's good facilities too with a car park, kids play area, cafe and a bmx track.
The Great North Forest Heritage Trail also runs through the park so you could continue your cycle/walk along this route. View Full Details>>
James Steel Park
2 miles (4 km)
Enjoy riverside walking and cycling in this country park situated on the River Wear in Washington, Sunderland. The park includes a fishing lake and cycling and walking trails. It is located less than a mile north of the Penshaw Monument on the Weardale Way and Great North Forest Heritage Trail walking routes. View Full Details>>
Keelmans Way
10 miles (16 km)
This 10 mile walking and cycling trail runs along the River Tyne from Wylam to the upper reaches of the Tyne and the Derwent Walk Country Park in Gateshead. View Full Details>>
Lambton Park
3 miles (5.3 km)
This walk visits the historic Lambton Park Estate in Tyne and Wear. The wider estate has miles of riverside footpaths and and an old castle to see. It is only open on certain days but there are public footpaths running along the eastern side of the estate. The castle is a stately home, and the ancestral seat of the Lambton family, the Earls of Durham. View Full Details>>
Newburn to Wylam Walk
6 miles (10 km)
This circular walk takes you from Newburn to Wylam along a section of the River Tyne. The route runs for just over 6 miles on a series of flat footpaths, visiting the historic Stephenson's Cottage on the way. View Full Details>>
Newcastle
15 miles (24.5 km)
Newcastle upon Tyne is the most populous city in the North East of England. There's lots of good options for walkers with riverside walks along the Tyne and Derwent Rivers plus a number of country parks and woodland areas to explore.
This walk from the city centre takes you along the epic Hadrian's Wall Path to a historic Roman Fort on the wall. On the way there's riverside paths along the River Tyne and a visit to the Tyne Riverside Country Park. View Full Details>>
Newcastle To Tynemouth
11 miles (17.9 km)
This easy walk or cycle takes you from Newcastle to Tynemouth along the River Tyne. View Full Details>>
Penshaw Monument
1 miles (1.5 km)
Climb Penshaw Hill and visit this iconic Sunderland landmark on this short walk in Tyne and Wear. It's a popular spot with the impressive monument sitting in an elevated position with wonderful views over the surrounding countryside. You can park at the foot of the monument and follow the footpath up the hill to the high point. After taking in the views you can then explore the woodland trails in Penshaw wood where there are pretty bluebells, white ramsons and wood anemones in the spring.
The 70 foot high monument was built in 1846 and commemorates the 1st Earl of Durham. It appears on the badge of Sunderland Football Club and can be see for miles around. View Full Details>>
Rising Sun Country Park
3 miles (5.5 km)
Explore 400 acres of parkland on this lovely cycle or walk in Newcastle. There is an extensive network of footpaths and bridleways suitable for walkers and cyclists. The park is made up of various habitats including grassland, woodland, ponds, wetlands and a lake designated as a Local Nature Reserve. There is also a bird hide overlooking the Swallow Pond and an excellent Visitors' Centre with a Restaurant and Exhibition Room. View Full Details>>
Saltwell Park
2 miles (3 km)
This beautiful park in Gateshead was voted Britain's Best Park in 2005. Highlights in the park include ornamental and woodland gardens, a boating lake, bowling greens, play areas, and a maze. There is also the splendid Saltwell Towers - an eyecatching Gothic Mansion which now serves as the Saltwell Park Visitors Centre. Also look out for the Dene - a delightful woodland valley with a stream, pools, cascades and a lily pond. There are 55 acres to explore making Saltwell an ideal place for a short walk in beautiful surroundings. View Full Details>>
Seaton Sluice
4 miles (6 km)
This pretty village sits in a lovely spot on the Northumberland coast near Whitley Bay and Blyth. View Full Details>>
Souter Lighthouse and Whitburn Coastal Park
5 miles (8.5 km)
Enjoy a coastal walk around the Souter Lighthouse, Whitburn Coastal Park and Lizard Point on the South Shields coast. The park and lighthouse are located just to the south of South Shields at the village of Marsden. You can park at the Souter Lighthouse car park off the A183 at Marsden Quarry to start your walk. Alternatively follow the traffic free cycle and walking path along National Cycle Route 1 from South Shields to the site. It's a nice trail passing Frenchman's Bay, Marsden Bay and the Leas. The park is also just a few miles north of Sunderland and can be reached by walking or cycling along the same National route.
This route starts at the lighthouse car park and heads to the coastal viewpoint at Lizard Point. You then head west along the coast to Marsden Cliff and the Leas. Here you will find two and a half miles of magnesian limestone cliffs, wave-cut foreshore and coastal grassland. It's a fine cliff top walk with great views along the coast.
After exploring the Leas the route turns round and returns to Whitburn Coastal Park. The park is a nature reserve with trees, a bird observatory, viewing screens and wetland habitats. There's also a new National Trust wildlife garden with ponds, wildflowers, trees, berry bearing shrubs, a bog garden and hibernation areas.
The reserve is great for wildlife watching with cormorants, shags, kittiwakes, fulmar and herring gulls.
At the end of your walk you can enjoy refreshments at the National Trust cafe.
The long distance Great North Forest Heritage Trail runs through Marsden so you can pick this up to extend your walk. It will take you inland towards Cleadon Park and Boldon. View Full Details>>
South Shields
9 miles (14 km)
This coastal town in Tyne and Wear sits in a fine spot at the mouth of the River Tyne. View Full Details>>
Sunderland
5 miles (8 km)
This famous port city in Tyne and Wear has some nice riverside and coastal walking trails to try. There's also local country parks, rail trails and several waymarked long distance footpaths to pick up in the area. View Full Details>>
Thornley Woods
2 miles (2.5 km)
This walk takes you around Thornley Woods in Rowlands Gill near Gateshead. View Full Details>>
Tyne Riverside Country Park
2 miles (3 km)
This park follows the River Tyne for four miles through 200 acres of meadows, chalk grassland, woodland and river bank. The park is great for both walkers and cyclists with the Hadrian's cycleway running along the riverside. Hadrian's Wall Path also runs through the park so there is scope for continuing your walk along this path.
The park is a short walk from Wylam and Prudhoe train stations and Tyne Valley bus routes. It is about 6 miles west of the centre of Newcastle Upon Tyne and Gateshead. View Full Details>>
Tynemouth
5 miles (7.8 km)
This North Tyne town is a fine place for a historic coastal walk. There's splendid Georgian and Victorian architecture, an ancient priory and castle, and two lovely beaches to explore. View Full Details>>
Watergate Forest Park
2 miles (2.8 km)
The popular park is located on the site of the former Watergate colliery in Gateshead. It includes woodland trails, a pretty lake, a waterfall and wildflower meadows. View Full Details>>
Weardale Way
77 miles (124 km)
Follow the River Wear from the coast at Sunderland to Killhope Lead Mining Museum in the Pennines.
The walk can be split into the following stages:
Sunderland to Durham - Starting on the coast at Roker, follow the river past the Sunderland docks and through the city. You'll pass the Wearmouth Bridge, the Stadium of Light, the Penshaw Monument, James Steel Park in Washington and Chester-le-Street before heading into the countryside around Great Lumley and arriving at Durham soon after. View Full Details>>
Weetslade Country Park
4 miles (6 km)
This former colliery site has been converted into a beautiful country park and a haven for wildlife. Weetslade hill rises to a height of 95m giving fabulous views of the surroundiing countryside, the North Sea, the Cheviots and Newcastle Upon Tyne city. View Full Details>>
Whitley Bay to Tynemouth
3 miles (5 km)
Enjoy a coastal walk along the North East coast from Whitley Bay to Tynemouth. View Full Details>>
Whittle Dene Reservoir
4 miles (5.7 km)
Enjoy a circular walk around this scenic group of reservoirs next to Hadrian's Wall. The area is also a nature reserve with good wildlife spotting opportunites. View Full Details>>