Keswick Walks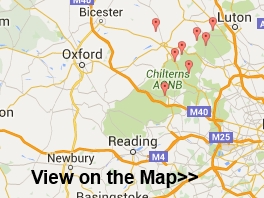 The North Lakes town of Keswick has numerous hill climbs, woodland trails, long distance footpaths and easy lakeside trails along the beautiful Derwent Water. Highlights include the climbs to Catbells and Walla Crag. There's also the shared Keswick Railway Path which will take you along the River Greta to Threlkeld.
Use the filter to show walks of a certain type such as woods, reservoirs, hills, long distance, country parks, canals and rivers.
In the spring walkers flock to the beautiful bluebell woods in the Keswick area. Click the 'Woodland' button below to see these.
Use the links to view full route information including elevation profiles, interactive maps and GPS downloads.
You can also view an overview map of all the routes in the using the Keswick Walk Map>>
Route Name
Distance
Description
Allerdale Ramble
31 miles (50 km)
Explore the stunning scenery of the Lake District on this wonderful trail.
The trail begins at Seathwaite at the foot of the stunning Great Gable mountain. The route then heads through Borrowdale to Keswick, climbing Castle Crag and passing Catbells on the way. You then pass the stunning Derwent Water and Bassenthwaite Lake on your way to Cockermouth. View Full Details>>
Bassenthwaite Lake
15 miles (24 km)
This walk takes you to the lovely Bassenthwaite Lake from Keswick in the Lake District. It makes use of the Allerdale Ramble so the path is generally well defined and way-marked. You start off in the popular town of Keswick and soon pick up the River Derwent where you can enjoy a long riverside section to Thornthwaite Forest. You then follow peaceful woodland trails through Dodd Wood before another waterside section along Bassenthwaite Lake. You return through the forest and then on to Applethwaite and Milbeck before returning to Keswick. There are fabulous views of Skiddaw to enjoy all along the walk. View Full Details>>
Binsey Fell
2 miles (2.5 km)
This smaller fell is located in the north western area of the Lake District near Bassenthwaite Lake. It's a worthy climb providing great views of the more substantional surrounding fells.
The walk starts from the roadside parking at Binsey Lodge just to the east of the hill. From here you can pick up a footpath heading west up to the 447 m (1,467 ft) summit. The hill's isolated position gives great views of the Northern fells of the National Park. You can also see the coast of the Solway Firth while Snaefell on the Isle of Man is also visible on a clear day. Binsey is notable as the northernmost of the Wainwrights. View Full Details>>
Castlerigg Stone Circle
2 miles (3 km)
Visit the Stonehenge of the Lake District on this fascinating circular walk in Keswick.
You can start your walk from the roadside parking spaces at the junction of Eleven Trees and Castle Lane. You can see this on the google street view link below. On the opposite side of the road you'll find a gate and footpath leading to the stone circle. A short walk takes you to the site which dates from 3,300 to 900 BC, during the Late Neolithic and Early Bronze Ages. The area is surrounded by some beautiful countryside with views towards Helvellyn, Skiddaw, Grassmoor and Blencathra. It's an atmospheric and beautiful setting, attracting many visitors each year.
After exploring the site you can turn it into a longer circular walk by following a public footpath which runs through the surrounding fields. Then return on Castle Lane to the car park.
The site is located just over a mile from Keswick so you could also walk or cycle from there.
If you'd like to continue your walking in this lovely area then you could pick up the Keswick Railway Path. It runs along a dismantled railway line just to the north of Castlerigg. You can enjoy views of the River Greta and explore Brundholme Wood from the path.
Also nearby is the climb to Latrigg Fell. View Full Details>>
Catbells from Keswick
10 miles (15.5 km)
Climb to one of the most popular hills in the Lake District on this wonderful walk from the town of Keswick. It's about 3.5 mile hike from the centre of town, using the Cumbria Way, the Allerdale Ramble and other public footpaths to take you to the summit. View Full Details>>
Cumbria Way
70 miles (112 km)
Travel through the beautiful Lake District National Park on this stunning walk. The path runs from Ulverston to Carlisle, passing dramatic mountainous scenery, beautiful lakes and a series of delightful Cumbrian towns and villages.
We have split this trail into five stages of around 15 miles each in length.
Stage 1: Ulverston to Coniston
Stage 2: Coniston to Langdale
Stage 3: Langdale to Keswick
Stage 4: Keswick to Caldbeck
Stage 5: Caldbeck to Carlisle View Full Details>>
Derwent Water
9 miles (14 km)
Enjoy a walk along one of the Lake District's most beautiful lakes. Derwent Water (or Derwenwater) is particularly lovely - it's surrounded by fells and has several pretty islands including Derwent Island House, an 18th-century residence owned by the National Trust and open to the public on five days each year.
The route makes use of the Cumbria Way and the Allerdale Ramble walking trails so is well defined and way-marked throughout.
The walk starts in the popular town of Keswick and follows the path along the western side of the lake. On the way down you stay close to the waters edge for most of the way. There are also some lovely woodland sections to enjoy.
At the end of the lake you return north on the Allerdale Ramble with a short climb taking you along the lower part of Cat Bells fell and away from the lakeside. There are fabulous views of the lake from the high points before descending through Overside Wood and returning to Keswick. View Full Details>>
Dodd Wood
4 miles (6 km)
This splendid wood next to Bassenthwaite Lake has several waymarked walking trails to try. This includes a hike to the summit of Dodd Fell where there are excellent views to enjoy. The woods have very good facilities with a car park, cafe, picnic areas, toilets and viewpoints. The area is very popular with bird watchers who come to see the Bassenthwaite Ospreys from the viewpoints on the slopes of Dodd. You can watch the birds fishing over the lake with the high powered telescopes and binoculars provided at the viewpoints.
There's four waymarked walking trails to try with the Dodd Summit trail the most challenging. You'll climb through woodland and open hill to the 502 m (1,647 ft) summit where you can enjoy far reaching views towards Derwentwater, Bassenthwaite Lake, the Solway Coast and the mountains of Scotland.
There's also three easier trails to try. These visit the magnificent Douglas Firs, the pretty Skill Beck and Sandbed Gill. After your walk you can refresh yourself at the excellent Old Sawmill Tearoom. Also nearby is the 17th century Mirehouse with its beatiful gardens and woodland.
The woods are located a few miles north west of Keswick. You could reach them on foot by following the Allerdale Ramble from the town. The path goes via Applethwaite and Millbeck, before reaching the eastern side of the woods. Cyclists can follow regional cycle route 38 from Keswick which also passes through Applethwaite and Millbeck.
Much of this walk follows the Allerdale Ramble footpath which runs right through the woods. You can continue along this path to extend your walking in the area. If you follow it north east you will climb to Carl Side and then on to the wonderful peak of Skiddaw. Skiddaw is the 4th highest mountain in England and commands majestic views over the Cheviots, North Pennines, Yorkshire Dales, Forest of Bowland and the Isle of Arran. The path can be followed in the other direction along Bassenthwaite Lake. It will take you past Mirehouse & Gardens and several bays and woods. It eventually reaches the end of the lake and continues along the River Derwent to Cockermouth. View Full Details>>
Friar's Crag
1 miles (1.5 km)
This short walk in Keswick visits a beautiful viewpoint overlooking Derwentwater. You can start the walk from the theatre car park just north of the crag. The route then passes along the lake before coming to the viewpoint. Here you can enjoy a rest on the bench and take in the stunning views across the lake and Derwent Isle. You will also pass the memorial to John Ruskin, the leading English art critic of the Victorian era. He has strong associations with Keswick and greatly admired the view from Friar's Crag.
After taking in the views you can return to the car park the same way or head around Strandshag Bay and return through Cockshott Wood. Just to the east of Cockshott Wood you can take a small detour and visit Castlehead Woods and the Castlehead viewpoint. It's worth visiting as you can enjoy wonderful views of the surrounding fells with a toposcope naming them all.
If you would like to extend your walk further you could continue south and explore Great Wood before climbing to Walla Crag. Also nearby is the wonderful Castlerigg Stone Circle. View Full Details>>
Grisedale Pike
7 miles (11.5 km)
Climb to this striking fell on this challenging walk near Keswick. The circular walk climbs to the summit of Grisedale Pike before visiting Hopegill Head and Sand Hill. It's a challenging walk but the path is mostly well defined.
Start your walk from the car park on Whinlatter Pass just to the west of the village of Braithwaite. From here you can directly pick up the Grisedale Pike Path heading south west. The popular path climbs to the summit which stands at 791 m (2593 feet). From here there are wonderful views to the Cumbrian coast, the Vale of Keswick, the Pennines and the head of Derwentwater. On a very clear day you can even see the Belfast Hills and the Southern Uplands of Scotland.
The route then continues south west to Hopegill Head which stands at a height of 770 m (2,530 ft). The head includes the 130 metre (417ft) high cliff of Hobcarton Crag, which drops precipitously to Hobcarton Gill on the fell's north east side. From the summit the The Isle of Man is seen on clear days, as are the Scottish Border hills. To the east you can clearly see the Helvellyn range.
From Hopegill Head the walk descends to Sand Hill and Coledale Hause, before turning east towards the Force Crag Mines. The National Trust now own the area which was an important part of the Cumbrian mining industry. For over 200 years men worked the isolated spot digging for lead in the early years and then later barites and zinc.
The final section follows the Coledale Beck back to Braithwaite.
The village is located near to several other walking atttractions so there is great scope for extending your walk. Just to the north is the splendid Whinlatter Forest Park where there are miles of great walking paths and mountain bike trails. Just to the east you can pick up the Cumbria Way long distance trail and enjoy a walk along Derwent Water and a climb to Catbells. View Full Details>>
Keswick Circular Walk
5 miles (8 km)
This circular walk from the popular town of Keswick takes you to some of the highlights of this beautiful area of the North Lakes. There's easy lakeside paths, woodland trails and climbs to the hills above Derwentwater. It's quite a challenging 5 mile walk but with great views over the lake from the high points.
The walk starts from the car park next to the tourist information centre and the theatre near the lake. From here you can pick up a footpath heading south along the lake to Friar's Crag. It's a gentle climb to a lovely viewpoint overlooking the lake. You'll also find a memorial to John Ruskin, the leading English art critic of the Victorian era.
Continue south along the lake to Calfclose Bay where you turn left and climb to Walla Crag. There's some nice woodland trails through Great Wood and splendid views towards Skiddaw from the 379 m (1,243 ft) high point of the fell.
The route then descends to Castlerigg with lovely views of the Brockle Beck in this area. Around here you also have the option of taking a short detour to the Castlerigg Stone Circle. It's a fascinating site which dates from 3,300 to 900 BC, during the Late Neolithic and Early Bronze Ages.
The final section of the walk takes you through Castlehead Wood where there is another nice viewpoint. You then pass Cockshot Wood and return to the finish point back at the car park. Here you can enjoy refreshments at the lakeside cafe which has outdoor seating and views towards the lake. View Full Details>>
Keswick Railway Path
6 miles (10 km)
Enjoy an easy cycle or walk along the Keswick Railway Path in the Lake District National Park. The tree lined path runs along the trackbed of the old Cockermouth, Keswick and Penrith railway, following the River Greta from Keswick to Threlkeld. It's great for families as it's a nice easy cycle ride with a flat and well defined path. Walkers can enjoy the path too as it makes for a super riverside stroll.
The latter part of the video below gives a good commentary on the railway path and shows the lovely scenery you can expect to see on the route. This includes the beautiful tree-clad Greta Gorge and views of the magnificent Blencathra mountain.
Near to the route is the fascinating Castlerigg Stone Circle. Often thought of as the Stonehenge of the Lake District the ancient stone circle is located just to the south of the path and is well worth a visit.
To extend your walk you climb to the nearby Latrigg Fell and enjoy great views over the area. View Full Details>>
Keswick to Caldbeck
15 miles (24 km)
This is the fourth leg of the Cumbria Way taking you from Keswick to Caldbeck.
You start off in Keswick and head north towards Skiddaw House passing Lonscale Fell and Latrigg Fell on the ascent. View Full Details>>
Langdale to Keswick
15 miles (24 km)
This is the third leg of the Cumbria Way taking you from Langdale to Keswick.
You start in Great Langdale following Mickleden Beck and Langstrath Beck to Rosthwaite with views of Bow Fell Mountain and Langdale Pikes on the way.
From Rosthwaite you follow the River Derwent past Castle Crag to the stunning Derwent Water where the shoreline path around the lake takes you into Keswick. View Full Details>>
Latrigg
5 miles (8.5 km)
Climb this popular fell near Keswick on this lovely circular walk in the Lake District National Park. The walk starts in the town of Keswick and ascends Latrigg using the Cumbria Way and other footpaths. You continue towards Brundholme before returning through Brundholme Wood with a section along the Keswick Railway Path leading back into Keswick. This final section includes waterside walking along the River Greta.
The summit stands at 368 m (1,207 ft) and the views of Derwent Water, Keswick and down the valley of Borrowdale are stunning. This is a popular walk because of its proximity to Keswick. It is also a relatively straightforward climb on well defined paths.
Another popular fell is the nearby Catbells which gives faboulous views across Derwent Water.
Also nearby is the fascinating Castlerigg Stone Circle. The ancient stone circle is located about a mile from Kewswick and is well worth a visit. View Full Details>>
Lonscale Fell
4 miles (6 km)
Climb to Lonscale Fell from Keswick on this lovely walk in the Lake District. From the 715 m (2,346 ft) summit there are splendid views over Thirlmere and Derwentwater. It's a nice climb which you can start from the centre of Keswick. The route follows the Cumbria Way long distance footpath out of the town, climbing through the woodland of Whinny Brow to Ewe How. You continue on to Lonscale Fell, passing Latrigg, Whit Beck and Lonscale Crags on the way. The route leaves the Cumbria Way on Lonscale Crags and heads towards the hill summit. It's a nice, fairly short climb on good footpaths with wonderful views over many of the major fell groups.
There's lots of good options for extending your walking in the area. You could climb to Latrigg or visit the fascinating ancient stones at Castlerigg Stone Circle.
At Whit Beck you could turn north west and up Skiddaw Little Man to Skiddaw.
A similar climb to this one can be found at Great Wood with the climb to Walla Crag. View Full Details>>
Sale Fell
2 miles (3 km)
This circular walk climbs to Sale Fell near Cockermouth in the Lake District National Park. View Full Details>>
Skiddaw
13 miles (21 km)
This is the popular Skiddaw circular walk from Keswick in the Lake District National Park. It's a challenging route, running for almost 13 miles, and reaching a height of over 3000ft at the high points.
Skiddaw is the 4th highest mountain in England and is a popular climb with hill walkers. This route makes use of the Allerdale Ramble way-marked walking trail so is well defined and easy to follow.
The route starts from the town of Keswick at the northern end of the beautiful Derwent Water. From here you can pick up the Allerdale Ramble and head north east to Ormathwaite, Applethwaite and Millbeck where there are some pretty waterfalls. The path then heads to Carl Side before the final steep climb to the summit of Skiddaw which stands at a height of 931 m (3,054 ft). Here you will find several cairns and a number of stone windshelters. The views are magnificent - you can see the Cheviots, North Pennines, Yorkshire Dales, Forest of Bowland, the Isle of Arran, the Isle of Man and the Mourne Mountains of Northern Ireland on a clear day.
After taking in the views you then descend to Longside Edge and Ullock Pike before a woodland stretch through Thornthwaite Forest takes you to the River Derwent. You then follow the lovely riverside path back into Keswick. View Full Details>>
Ullock Pike
5 miles (8 km)
This circular walk climbs to Ullock Pike for some fine views over Bassenthwaite Lake. View Full Details>>
Walla Crag
2 miles (4 km)
This circular walk on Derwentwater climbs to Walla Crag and explores Great Wood in the Lake District. It's a short but rewarding climb with wonderful views over the lake below.
The walk can be started from nearby Keswick but this route starts and finishes from the Great Wood car park off Borrowdale Road, near Calfclose Bay. From here you can directly pick up the Walla Crag Trail to take you up to the crag. The trail heads south from the car park to Cat Gill before turning north east passing Lady's Rake and then on to the Walla Crag summit. The high point stands at 379 m (1,243 ft) with wonderful views over Derwentwater and towards Skiddaw. You can just descend the same way but this route continues on to Castlerigg where you cross the pretty Brockle Beck. Here you have the option of visiting the fascinating Castlerigg Stone Circle which is just off the route at Castlerigg. However, this route descends on woodland trails through Great Wood, passing Watson's Park on the way.
There's lots to enjoy on the walk with heather in the summer months, the rushing waters of Cat Gill and some spectacular Lakeland views.
The walk can be extended by heading along the lake towards Ashness Bridge and Suprise View. Bleaberry fell is also nearby.
Just to the north is the wonderful Friar's Crag viewpoint and the Castlehead viewpoint. These both proffer wonderful views of the lake and surrounding fells.
The walk can also be started from Keswick as shown in the video below. View Full Details>>
Watendlath Tarn
2 miles (3 km)
This is a lovely waterside walk to the delightful Watendlath Tarn near Derwent Water, Keswick. View Full Details>>
Whinlatter Forest Park
7 miles (11 km)
Enjoy some fantastic walking and cycling trails in this huge park in the Lake District. There are fantastic views of Bassenthwaite Lake, Derwent Water and Keswick as you make your way through the mixed species forest and peaceful glades. The park also has two fantastic purpose built mountain bike trails with cycle hire available within the park. The red graded Altura Trail is a challenging 19 km mountain singletrack, the Quercus Trail is an easier 7.5 km trail. The C2C cycle route also runs through the park so you could continue your ride on the Whitehaven to Keswick or Whitehaven to Penrith cycle route.
Walkers can head south of the park and enjoy a climb to Grisedale Pike. View Full Details>>