Suffolk Coast and Heaths Walks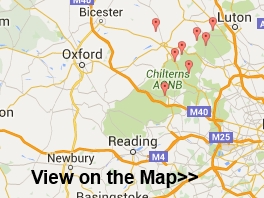 This fabulous Area of Outstanding Natural Beauty in Suffolk is a great place for walking and birdwatching. The area includes the estuaries of the Alde, Blyth, Deben, Orwell and Stour rivers, farmland, salt marsh, heathland, mudflats and reed beds. There's also a number of wonderful nature reserves with lots of wildlife.
Use the filter to show walks of a certain type such as woods, reservoirs, hills, long distance, country parks, canals and rivers.
In the spring walkers flock to the beautiful bluebell woods in the Suffolk Coast and Heaths area. Click the 'Woodland' button below to see these.
Use the links to view full route information including elevation profiles, interactive maps and GPS downloads.
You can also view an overview map of all the routes in the using the Suffolk Coast and Heaths Walk Map>>
Route Name
Distance
Description
Aldeburgh
6 miles (9.5 km)
The coastal Suffolk town of Aldeburgh is a lovely place for walkers. This circular route takes you along the River Alde, through Aldeburgh Marshes and along Aldeburgh Bay. On the way there's a great deal of attractive, varied scenery to enjoy.
The town has strong associations with Benjamin Britten, the leading British composer of the 20th century. On the coastal section of the walk you will pass the Scallop sculpture dedicated to him. The piece is made up of two interlocking scallop shells, with the following inscription: 'I hear those voices that will not be drowned', which are taken from Britten's opera Peter Grimes. Listening to this piece of music as you stroll along the beach would be the perfect accompaniment to the walk.
The trail starts from the Fort Green car park on the sea front. Head south along the coast towards Slaughden before turning west to pick up the footpath along the River Alde.
Just after West Row Point the path leaves the river to cross Aldeburgh Marshes. The marshes are great place for wildlife watching. Look out for Kingfishers, Snipe and Reed buntings as you make your way through this peaceful area.
The route continues north through the North Warren RSPB reserve. The reserve is made up of grassland, lowland heath, reed bed, shingle, dune and woodland. It contains a variety of rare shingle flora and birds such as Eurasian bittern, European nightjar, nightingale and western marsh harrier.
When you reach the Suffolk Coast path turn right and then head along the shingle beach back to the car park. This final section passes a model yacht pond, the lifeboat station and a pair of 19th-century look-out towers. View Full Details>>
Aldeburgh to Snape Maltings
7 miles (11.2 km)
This walk visits the lovely Snape Maltings Nature Reserve from the coastal town of Aldeburgh in Suffolk. It's about a 7 mile walk from the town to the reserve, using a section of the waymarked Suffolk Coast Path and the Sailor's Path. The path is so named because historically sailors would walk the route on their way home. It's a well signed and maintained path which runs through an AONB.
The walk starts on the sea front in Aldeburgh, next to the lifeboat station. From here you head north along the beach before turning left to follow the waymarked footpath toward the golf course. You then follow the trail through Blackheath Wood where there's some nice woodland trails and the Sailor's Path Cottages.
The final section of the walk runs through Snape Warren before crossing Snape Bridge to finish at The Maltings. The attractive area includes reedbeds, wet woodland and marshland with lots of wildlife to see. Keep your eyes peeled for woodlark, yellowhammer and nightjar.
The area also includes an expansive arts complex on the banks of the River Alde. It's best known for its concert hall, which is one of the main sites of the annual Aldeburgh Festival. The complex also includes shops, galleries and restaurants where you can enjoy refreshments after your walk. View Full Details>>
Aldeburgh to Thorpeness
6 miles (9 km)
A circular walk from Aldeburgh to Thorpeness, taking in the Suffolk Coast, the wonderful Thorpeness Meare and the North Warren RSPB reserve.
Start from Aldeburgh at the Fort Green car park on the front. Then follow the path along the shingle beach north, passing The Haven and the Benjamin Britten Scallop sculpture before coming to Thorpeness.
The route then takes you around the delightful Thorpeness Meare, the centrepiece of the village. It's a beautiful spot with nice paths to follow around the 60 acre lake. There's lots of little islands, shady coves, and pretty creeks with boats available for hire. The area is thought to have been inspired by the book 'Peter Pan' as the authour J.M. Barrie was a close of friend of the Thorpeness founder, Scottish barrister Glencairn Stuart Ogilvie.
The Meare is a good place to stop for refreshments with a nice waterside cafe.
After leaving the Meare you follow footpaths south across the North Warren RSPB reserve. It's another scenic spot with grazing marshes, reedbeds, heathland, woodland and a wide variety of wildlife to see. Look out for breeding bitterns, marsh harriers, woodlarks and nightingales.
The final section skirts the edge of Aldeburgh Marshes before returning to the finish point back on the sea front car park.
To extend your walking in the area you can further explore Aldeburgh Marshes and the River Alde on our Aldeburgh Walk. View Full Details>>
Angles Way
77 miles (124 km)
This splendid walk through the Norfolk Broads was voted the best waterside walk in Britain by waterscape.com in 2003. The walk is often completed in the following stages:
1. Great Yarmouth to Fritton Lake Country Park - on this section you will follow the River Yare, Breydon Water and the River Waveney passing Burgh Castle as you go. The section finishes at the delightful Fritton Lake Country World
2. Fritton Lake to Oulton Broad - you continue along the Waveney towards Lowestoft and the pretty Oulton Broad. On the way you will pass the splendid Somerleyton. The delightful model village includes thatched red-brick estate cottages and the splendid Somerleyton Hall with its beautiful gardens and expansive estate.
3. Oulton Broad to Beccles - an exclusivley waterside section along the Waveney (video below). You'll pass Oulton Broad and Carlton Marshes Nature Reserve with lots of interesting wildlife to look out for.
4. Beccles to Bungay - a countryside section via Shipmeadow
5. Bungay to Harleston- through the countryside via Homersfield with views of the River Waveney
6. Harleston to Diss - continuing along the Waveney via Hoxne and the Billingford Windmill. View Full Details>>
Bawdsey
4 miles (6 km)
This little village is located in a lovely spot in on the River Deben Peninsula in the Suffolk Coast and Heaths Area of Outstanding Natural Beauty. It includes a pretty quay, a little beach and many pretty old cottages associated with the nearby Bawdsey Manor. View Full Details>>
Benacre
6 miles (9.8 km)
This circular walk explores the Benacre National Nature Reserve in the Suffolk Coast and Heaths AONB. View Full Details>>
Blythburgh
10 miles (16.5 km)
This small East Suffolk based village lies on the River Blyth near to Dunwich Forest, the Suffolk Coast National Nature Reserve and the Walberswick Nature Reserve. It is also well known for the Grade I listed Holy Trinity Church, known as the Cathedral of the Marshes. The 14th century church has a fascinating history and is easy to spot at night as it has been floodlight since the 1960s. View Full Details>>
Dunwich Forest
5 miles (8 km)
This large forest is located in the Suffolk Coasts and Heaths Area of Outstanding Natural Beauty in the village of Dunwich. There are miles of peaceful woodland walking trails and lovely conservation areas of marshland and wetland adjacent to the woodland.
This 5 mile circular walk starts at Dunwich village car park and takes you into the forest on the Suffolk Coast Path. You then follow a series of well defined trails through the coniferous and broadleaved woodland before returning to the village. At the northern end of the forest you will find the delightful Westwood Marshes and Walberswick Nature Reserve where there are excellent birdwatching opportunities. Also look out for the Dunwich ponies in the woodland area.
If you follow the Suffolk Coast Path south you will soon come to the wonderful Minsmere Nature Reserve. This coastal nature reserve is considered one of the best sites in the country for birdwatching.
Just to the south you'll find the lovely National Trust owned Dunwich Heath. There's miles of footpaths through beautiful purple heathland and coastal views along the pretty Dunwich beach.
Also nearby is the pretty town of Southwold where you can try our circular walk around the town and along the River Blyth to Walberswick.
The forest is also part of the Suffolk Coast National Nature Reserve. It includes waymarked trails taking you to heathland, reed beds, grassland, woodlands, shingle, lagoons, mudflats and the salt marshes of the Blyth estuary. View Full Details>>
Dunwich Heath
2 miles (2.5 km)
This beautiful coastal heathland is a wonderful place for a peaceful circular walk. The area is owned by the National Trust and is covered in miles of good footpaths taking you through the pretty purple heathland. It's great for birdwatching with Dartford warbler, nightjar and woodlark regular visitors to the area. Also look out for red deer and muntjac deer. After exploring the heathland you can enjoy a stroll along the lovely Dunwich beach and take in the coastal views.
There are very good facilities with a National Trust tea room, shop and car park.
It's easy to extend your walk in this lovely area. The Suffolk Coast Path runs through the heath so you can pick this up and head north to Dunwich Forest. Here you will find miles of peaceful woodland walking trails and lovely conservation areas of marshland and wetland. Look out for Dunwich ponies and a variety of other wildlife in the woods.
Just to the south you will find Minsmere Nature Reserve. View Full Details>>
Dunwich to Walberswick Walk
7 miles (11 km)
This circular walk takes you from Dunwich to Walkberswick on the Suffolk coast. The route runs for just under 7 mile using an inland trail for the first section before returning along the beach. The route takes place on flat paths so is suitable for most abilities.
The walk starts in the pretty little village of Dunwich where there is a public car park. From here you can pick up the waymarked Suffolk Coast Path and follow it north past Dunwich Forest, Dingle Marshes, Westwood Marshes and the Walberswick Nature Reserve. You then pick up a nice waterside section along the Dunwich River to take you into Walberswick.
After exploring the village the route returns to Dunwich along the beach. View Full Details>>
East Suffolk Line Walks
71 miles (114 km)
Follow the 'East Suffolk Line' railway from Ipswich to Lowestoft on this splendid walk through the Suffolk countryside. You'll pass through Woodbridge, Melton, Saxmundham, Halesworth and Beccles. There are also several riverside sections along the Rivers Alde, Deben, Fynn and the final one along the River Waveney from Beccles to Lowesoft. View Full Details>>
Felixstowe
14 miles (23 km)
Flanked by two rivers and with a lovely coastline, the Suffolk town of Felixstowe is a fine place for a walk. It's an attractive place with a Victorian promenade, an old pier and some pleasant seafront gardens to explore.
This circular walk explores the coast and countryside surrounding the town using a section of the Suffolk Coast Path. The route runs for about 14 miles along a flat, waymarked path. There's much to enjoy with seaside stretches, riverside footpaths and countryside trails on the way. You'll also pass marshland and nature reserves where there are some excellent bird watching opportunities.
The walk starts from the pier on the seafront and heads north east along the town and beach to Felixstowe Ferry. Here you can catch the little ferry over the river to Bawdsey and follow the Suffolk Coast Path east towards Orford Ness.
You head around Felixstowe Marshes next to the River Deben before turning west along the King's Fleet waterway. You continue west to the village of Trimley St Martin before coming to Loompit Lake and the Trimley Marshes Nature Reserve. The site is one of the premiere wildlife watching spots in England with a huge variety of water loving birds to look out for.
The path runs through the reserve and along the River Orwell before climbing to a viewpoint at Fagbury Cliff.
The final section takes you through the town before returning to the seafront where the walk finishes. View Full Details>>
Fritton Lake Country Park
6 miles (9.5 km)
This super country park is situated just a few miles from Lowestoft and Great Yarmouth. There are lovely cycling and walking paths around the large lake which is 2.5 miles long. The lake is surrounded by peaceful woods where there are nice shady trails to try.
You can follow footpaths along the Angles Way public footpath on the western side of the lake. Please stick to this section as the central and eastern parts are private property.
The Angles Way long distance path runs past the site so you could pick this up and head north to visit the impressive Roman Fort at Burgh Castle.
If you follow the trail south you can visit Somerleyton. The delightful model village includes thatched red-brick estate cottages and the splendid Somerleyton Hall. View Full Details>>
Kessingland to Southwold Walk
10 miles (16.4 km)
This walk follows a popular section of the Suffolk Coast Path from Kessingland to Southwold. It's about a 10 mile walk on fairly flat, waymarked footpaths and country lanes. You'll pass through a section of the Benacre National Nature Reserve which consists of open water lagoons, marshland, reed beds, woodland and heathland. There's great wildlife spotting opportunities with marsh harrier, bearded reedling, water rail, and bittern to look out for on the way.
Starting on the sea front the walk heads south along Kessingland Beach before turning inland toward Benacre which is designated as a National Nature Reserve. You then turn south, following country lanes toward Wrentham and then heading east to Covehithe. Here you will find the partly ruined St Andrew's Church which is Grade I listed.
The route continues past Covehithe Broad and the Pottersbridge Marshes before coming to Reydon. Here you turn toward the coast where you pass along Sole Bay and finish at Southwold on the front. View Full Details>>
Lowestoft
4 miles (6.5 km)
This Suffolk based town has some lovely coastal walking and lovely trails to try around the nearby Oulton Broad and Carlton Marshes.
This easy 4 mile walk takes you along the beaches and dunes to the nearby village of Kessingland. The walk starts at the south pier in Lowestoft and heads towards Kirkley and Pakefield along South Beach. On the way you'll pass the Claremont Pier which was constructed in 1902/03. There's also the Pakefield Lighthouse which was dates from the 19th century. The final section runs along Pakefield Cliffs before coming into Kessingland where there is a lovely beach and plenty of good options for refreshments at the end of your walk. View Full Details>>
Minsmere Nature Reserve
4 miles (6 km)
Enjoy a peaceful walk around this lovely coastal nature reserve near Leiston. Easy walking trails take you through woodland, reed bed, lowland heath, wet grassland and shingle vegetation. The reserve attracts a wide variety of birdlife and is considered one of the best sites in the country for birdwatching. Look out for Avocet, Bittern and Marsh Harriers. Other wildlife in the reserve includes Exmoor Ponies and Konik horses. You may even catch a glimpse of an otter if you are lucky!
The Suffolk Coast Path runs past the site so you could pick this up and continue your walk along the coast. If you head north along the path you will soon come to Dunwich Forest and then Westwood Marshes and Walberswick Nature Reserve where there are more excellent birdwatching opportunities.
Just to the north you'll find the lovely National Trust owned Dunwich Heath. There's miles of footpaths through beautiful purple heathland and coastal views along the pretty Dunwich beach.
Also nearby is the Suffolk Coast National Nature Reserve at Walberswick. View Full Details>>
Orford Ness
4 miles (6 km)
Follow the walking trails around this beautiful nature reserve on the Suffolk Coast. The reserve is located on a remote shingle spit by the River Ore. It can be accessed by catching the National Trust ferry from Orford Quay (this is show on the google street view link below). You can then pick up the walking trails which take you to the WWI airfield, King's Marsh, Orford Ness lighthouse and Orford beach. There's three colour coded, waymarked trails to try with reserve features including shingle, salt-marsh, mud-flats and brackish lagoons. These areas are a haven for wildlife. Highlights include Orford's brown hares and the wonderful Chinese water deer who swam the river to reach the reserve. Also look out for a wide variety of birds such as avocet and common tern. Marsh harrier's have a nest in King's Marsh and Barn Owls can also been seen nesting in the disused military buildings on the site. View Full Details>>
Sandlings Walk
55 miles (88 km)
A walk through the Suffolk Coast and Heaths Area of Outstanding Natural Beauty from Southwold to Ipswich via Woodbridge. View Full Details>>
Southwold
6 miles (9.5 km)
This lovely circular walk takes you from the coastal town of Southwold to the nearby village of Walberswick in the Suffolk Coast and Heaths Area of Outstanding Natural Beauty. There's much to enjoy in this area with coastal views, pretty beaches and riverside paths along the River Blyth.
The walk starts by the pier in the popular town of Southwold. The pier is 90 metres (620 ft) long with an adjacent model boat pond. From the pier you follow the Suffolk Coast Path south towards the River Blyth, passing the sand and shingle beach and the Grade II listed lighthouse. You can catch a ferry over the river but this walks follows the river path towards Woodsend Marshes before crossing the bridge and heading to Walberswick. Here you have the option of continuing along the Dunwich River to Dunwich Forest and the lovely Suffolk Coast National Nature Reserve. The area around the village makes up the Suffolk Coast National Nature Reserve, a protected area of 1,340 hectares (3,300 acres) with a range of wetland and heathland habitats. Consequently the area is great for birdwatching with March Harrier, Bearded Tit, Water Rail and Bittern to look out for.
After exploring the village and enjoying refreshments at one of the pubs or cafes you follow the river back to Woodsend Marshes where there is a nice footpath to follow through Busscreek Marshes. You then follow the Buss Creek back to the pier and the finish point. View Full Details>>
Southwold to Covehithe Walk
9 miles (14 km)
This lovely circular walk takes you from Southwold to the small neighbouring village of Covehithe.
The walks starts at Southwold Pier with the first section running north along the foreshore to Covehithe. On the way you will pass the picturesque Covehithe broad and pay a visit to the ruins of the old Saint Andrews Church. View Full Details>>
Southwold to Walberswick
3 miles (5 km)
This is a popular walk from Southwold to Walberswick, passing along the coast and the River Blyth. It's an easy stroll, running for about 3 miles on a flat section of the Suffolk Coast Path, passing some of the marshland surrounding the two settlements.
Start the walk on the sea front in Southwold and then head south along Havenbeach Marshes to the river. Here you turn right to follow a path along Southwold Harbour to Woodsend Marshes. A footbridge then takes you to the other side of the river where you turn south to follow the path to the coast at Walberswick. The route passes along the beach before turning into the village centre where you can enjoy refreshments at one of the cafes. View Full Details>>
Suffolk Coast National Nature Reserve
7 miles (11.5 km)
This delightful coastal nature reserve is situated around the village of Walberswick in the Suffolk Coast and Heaths Area of Outstanding Natural Beauty. It's an easy walk taking you past a wide variety of habitats including heathland, reed beds, grassland, woodlands, shingle, lagoons, mudflats and the salt marshes of the Blyth estuary. The reserve is great for wildlife watching. Look out for March Harrier, Bearded Tit, Water Rail and Bittern as you make your way along the waymarked paths.
This walk starts from Walberswick but you could also park at the car park off Lodge Road just west of the village. From the village you follow the Suffolk Coast Path west along the beach before coming to the Dunwich River, which guides you into the reserve. Footpaths then take you past Westwood Marshes and Fen Hill before skirting the edge of Dunwich Forest. You then follow other trails past Westwood Lodge before following a country lane to the woodland at Hoist Covert. The final section returns to Walberswick along the coast path.
If you would like to extend your walking in this lovely area then you could head south and visit Minsmere Nature Reserve and Dunwich Heath which are great for peaceful walks and wildlife.
Also nearby is the town of Southwold where you can follow the Suffolk Coast Path along the shingle beach and the River Blyth. The Sandlings Walk also starts from the town. View Full Details>>
Suffolk Coast Path
52 miles (83 km)
A walk along the beautiful Suffolk coast from Felixstowe to Lowestoft. The walk passes through the Suffolk Coast and Heaths Area of Outstanding Natural Beauty which covers 150 square miles in East Anglia and includes wildlife-rich wetlands, ancient heaths, shingle beaches and historic towns and villages. You will pass through Bawdsey, Snape Maltings, Aldeburgh, North Warren, Thorpeness, Minsmere, Dunwich Forest, Southwold and Kessingland.
Highlights on the route include the section around Leiston where you will pass the delightful Minsmere Nature Reserve - one of the UK's premier birdwatching sites. This section also takes you through the peaceful Dunwich Forest, the Walberswick Nature Reserve and the lovely National Trust owned Dunwich Heath. There's miles of footpaths through beautiful purple heathland and coastal views along the pretty Dunwich beach on this section.
Near Ipswich you'll pass the delightful Pin Mill where you can see lots of little boats in the River Orwell and enjoy refreshments at the 17th century Butt and Oyster pub. View Full Details>>
Waldringfield
5 miles (8 km)
This pretty little village is located in a lovely spot next to the River Deben in the Suffolk Coast and Heaths Area of Outstanding Natural Beauty. It also includes a splendid riverside pub and a noteworthy 14th century church which is Grade II listed. View Full Details>>
Westleton
7 miles (12 km)
This Suffolk village is a fine place to start a walk. There's miles of trails heading into the surrounding heathland and woodland with the coast not too far away. There's also a pretty village green, a notable 14th century church and a couple of fine old pubs for refreshments afterwards. View Full Details>>