Cumbria Cycle Routes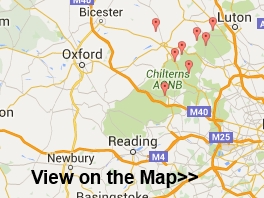 Cumbria is a beautiful county with some of Britain's most spectacular scenery.

One major attraction in the region is the popular Lake District National Park with its awe inspiring views. There are also some lovely coastal rides particularly on the Hadrian's Cycleway which is mapped in full below in the Ravenglass to Tynemouth route.
Use the links to view full route information including elevation profiles, interactive maps and GPS downloads.
You can also view an overview map of all the routes in the using the Cumbria Cycle Map>>
There are several National Cycle Networksigned routes in the county many of which have been mapped and can be viewed and downloaded below.

For more information on cycle routes in Cumbria including tips, advice and free cycle maps please click here
Route Name
Distance
Description
Carlisle to Cockermouth
34 miles (55 km)
This challenging route follows National Cycle Route 7 from Carlisle to Cockermouth.
The route starts just outside the city of Carlisle on the River Caldew and then follows the river along the largely off road Cumbria Way before a section on quiet country lanes leads you into Cockermouth on the edge of the Lake District. Highlights on the route include the lovely Over Water, views of the River Derwent and the backdrop of the beautiful Lake District Fells. View Full Details>>
Carlisle to Gretna
20 miles (32 km)
Follow National Cycle Route 7 from England into the Scottish borders and enjoy views of the Rivers Eden and Esk.
The ride takes place mainly on quiet country roads passing through Longtown on your way into the Scottish borders from Cumbria. View Full Details>>
Coast to Coast Whitehaven to Tynemouth
137 miles (220 km)
This is the complete C2C National Cycle route crossing the country from east to west along a number of cycle tracks/paths and minor roads. You will see some spectacular scenery as you pass through the Cumbrian Lake District and Northumberland before the last leg through County Durham and the finish point at Tynemouth Pier on the east coast of England. See the Whitehaven to Sunderland page for the other C2C section. View Full Details>>
Cockermouth to Workington
12 miles (20 km)
Starting in Cockermouth head west to the coast along National Cycle Route 71. View Full Details>>
Coniston Water
4 miles (6 km)
This easy cycling and walking trail runs along the western shoreline of the beautiful Coniston Water in the Lake District National Park. The route starts at the car park at Lake Road and runs through Coniston Hall Park to Hoathwaite Farm. It's perfect for beginners and families looking for a safe, waterside ride. Bikes can be hired from the Coniston Boating Centre.
If you'd like to continue your outing you could head to the nearby Grizedale Forest where you will find miles of way-marked cycling and walking trails. You could also follow the Cumbria Way a couple of miles to the north east where you will find the beautiful Tarn Hows and the pretty Monk Coniston estate.
For a longer walk try our 16 mile Circular Walk around Coniston which visits the tarns, fells and forest on both sides of the lake. View Full Details>>
Ennerdale Forest
12 miles (20 km)
Enjoy miles of traffic free cycling and walking trails in this super forest in the Lake District National Park. The route starts at the Bowness Knott car park next to the beautiful Ennerdale Water. You then head east into the forest along the lakeside path. After leaving the lake behind the track follows the River Liza into the forest to Ash Crag before returning along the south side of the river. The forest tracks are quite uneven in places so a mountain bike is required for cyclists.
The views of Ennerdale valley are fabulous with some of the highest and best-known fells in Cumbria forming a spectacular backdrop - Great Gable, Green Gable, Brandreth, High Crag, Steeple and Pillar are all visible on the route.
Just to the south of the forest is Pillar, the eighth highest mountain in the eighth highest mountain in the Lake District. View Full Details>>
Fred Whitton Challenge
109 miles (175 km)
Follow the route of the Fred Whitton Challenge cycle ride through the Lake District. It is a circular route which starts and ends in Grasmere. There are many steep and challenging climbs with the route visiting the following locations:

The Kirkstone Pass
Glenridding
Ullswater
Matterdale End
Keswick
Ennerdale
Eskdale
Borrowdale
The Honister Pass
Buttermere
The Newlands Pass 
Braithwaite
The Whinlatter Pass
Lorton
Loweswater
Lamplugh
Ennerdale Bridge
Cold Fell
Calder Bridge
Wrynose Pass
Little Langdale

View Full Details>>
Great Dun Fell
11 miles (18 km)
This walk takes you to the second-highest hill in the Pennines, and makes use of Britain's highest road. The fell includes some bridleways and country lanes so much of the route is suitable for cycling as well.
You start in the village of Dufton and follow the Pennine Way along Hurning Lane to Cosca Hill where you cross Great Rundale Beck. You continue the ascent, crossing Swindale Beck and passing a series of Cairns before arriving at Green Fell. Here you turn left and head to the summit of Great Dun Fell where you will find a a large radar station at the 848 m (2,782 ft) high point. There are also wonderful views across the Eden Valley, Cross Fell and North Pennines AONB.
From the summit you descend on Britain's highest road which takes you all the way to Knock Village, passing Green Castle and Knock Pike on the way. The final section follows a country lane from Knock to the finish point at Dufton.
The complete route below is designed for walkers but Great Dun is a very popular climb for cyclists as you can make use of the tarmac road that runs from Knock to the summit (it is essentially the descent section of this route). It is considered by many cyclists to be the greatest climb in Britain. Click here for the gpx file which just includes the tarmac road climb for cyclists. Also see the video below to see what you can expect!
If you're looking to continue your walking in the area then you could climb Cross Fell - the highest hill in the country, outside of the Lake District. Also nearby is the lovely Cow Green Reservoir and Cauldron Snout waterfall. You can also visit High Cup Nick waterfall set in a spectacular glacial valley. View Full Details>>
Greystoke Forest
6 miles (10 km)
This large area of woodland near Penrith has miles of cycling and walking trails to try. The expansive area is popular with mountain bikers with several good climbs and descents to enjoy.
The route starts from the north western end of the forest at Millfield Lodge near Hutton Roof. You can pick up the trails and head towards Tippy Hills and the high point near Bernard's Wood. The forest includes the pretty Gilcambon Beck and lots of wildlife to look out for too. Keep your eyes peeled for deer and owls as you make your way through the forest.
The woods are located on the edge of the Lake District National Park. Heading west will take you into the park where you can pick up the Cumbria Way long distance trail and explore the Caldbeck Fells.
Just to the south east you will find the town of Penrith where you can explore the medieval castle and enjoy a climb to Penrith Beacon. View Full Details>>
Grizedale Forest
4 miles (7 km)
This huge forest in the Lake District has several way-marked cycling and walking trails to enjoy. There are six way-marked mountain bike trails of varying lengths and difficulty. These include a moderate (blue) 2 mile trail which visits the Goosey Foot and Juniper Tarns. The Hawkshead Moor Trail is graded red and visits the western side of the valley, overlooking Coniston Water. For an exciting rollercoaster ride try The North Face Mountain Bike Trail. The singletrack trail offers an adrenelising descent through oak woodlands and conifer forest.
Walkers can enjoy 8 super, way-marked trails. These include the moderate Bogle Crag Trail which runs for 2.5 miles and features numerous sculptures along the way. The Silurian Way is a longer, more challenging walk which visits the summit of Carron Crag, the highest point in the forest. The walks offer great views of the Lake District mountains and lakes such as Coniston Water, Windermere and Esthwaite Water.
There's a great visitor centre at the start of this circular route where you can hire bikes and find out more information on all the cycling and walking trails in the forest. View Full Details>>
Hadrians Cycleway
174 miles (280 km)
This is the complete route for the Hadrian's Cycleway which runs from east coast of England to the west coast passing through some fabulous scenery. There's some fascinating history too with views of the famous ancient wall and a visit to a series of Roman forts. View Full Details>>
Hardknott Pass
19 miles (30 km)
Tackle one of Britain's toughest climbs on this spectacular cycle ride in the Lake District. Hardknott Pass shares the title of steepest road in England along with Rosedale Chimney Bank in North Yorkshire.
This ride starts in the village of Grasmere and heads around the lake towards Eltwerwater before heading into Great Langdale. You pass Lingmoor Fell and Blea Tarn before beginning a steep ascent through Wrynose Pass to Hardknott Pass where you will pass the Hardknott Roman Fort. You then descend into Eskdale, passing along the River Esk before finishing at Eskdale Green. It's an extremely tough ride but with stunning views of the Lake District mountains throughout.
If you would like to shorten the ride you could park at Blea Tarn car park and cycle to Hardknott Pass from there. View Full Details>>
Hartside Pass
16 miles (26 km)
Travel from Langwathby to Alston via Hartside Pass on this tough cycle ride in the North Pennines AONB. The ride starts in Langwathby, near the train station, and follows the C2C cycle route to Hartside Cafe - the highest cafe in England. From here there are magnificent views of the Solway Firth, Scotland and the Lake District mountains including Helvellyn, Great Gable, Skiddaw. You then descend to Alston, crossing the River South Tyne, before finishing in the town cente. Alston is known as the highest market town in England, at about 1,000 feet above sea level. View Full Details>>
Kendal to Appleby-In-Westmorland
37 miles (60 km)
Travel through Cumbria along National Cycle route 68 on this challenging route. There is some truly beautiful scenery along the way with splendid views of the North Pennines and Howgill Fells to enjoy. There are also runs along the Rivers Lune and Eden with some lovely off road stretches as well. View Full Details>>
Kendal to Settle
43 miles (70 km)
Follow National Cycle route 68 on this challenging but rewarding route which takes you from the Cumbrian Lake District National Park, through the Yorkshire Dales National Park to Settle. View Full Details>>
Kendal to Windermere
10 miles (16 km)
This short but attractive route takes you through the Lake District National Park and along National Cycle Route 6 from Kendal to Windermere.
The scenery on the way is fabulous with a lovely stretch along the River Kent at the start and some beautiful countryside scenery near Stavely (below). The route finishes on the banks of Lake Windermere with its stunning views and variety of tourist attractions. View Full Details>>
Keswick Railway Path
6 miles (10 km)
Enjoy an easy cycle or walk along the Keswick Railway Path in the Lake District National Park. The tree lined path runs along the trackbed of the old Cockermouth, Keswick and Penrith railway, following the River Greta from Keswick to Threlkeld. It's great for families as it's a nice easy cycle ride with a flat and well defined path. Walkers can enjoy the path too as it makes for a super riverside stroll.
The latter part of the video below gives a good commentary on the railway path and shows the lovely scenery you can expect to see on the route. This includes the beautiful tree-clad Greta Gorge and views of the magnificent Blencathra mountain.
Near to the route is the fascinating Castlerigg Stone Circle. Often thought of as the Stonehenge of the Lake District the ancient stone circle is located just to the south of the path and is well worth a visit.
To extend your walk you climb to the nearby Latrigg Fell and enjoy great views over the area. View Full Details>>
Keswick to Cockermouth
14 miles (22 km)
This lovely route starts in Keswick Circular first taking you round the beautiful Derwent Water before a spell by Thornthwaite Forest and then a stretch along Bassenthwaite Lake.
There's plenty of wonderful scenery on the route including views of the River Greta at the start and the lovely Newlands Valley (below). Finish point is by the River Cocker in Cockermouth. View Full Details>>
Lancaster Canal
57 miles (91 km)
Follow the Lancaster Canal from Preston, in Lancashire, to Kendal, in Cumbria, on this splendid waterside walk or cycle. From the canal there are fine views of the Silverdale Coast, the Forest of Bowland AONB and the lovely Wyre countryside. The route passes Garstang, Lancaster, Morecambe Bay, Bolton le Sands and Carnforth before finishing at Kendal. View Full Details>>
Lancaster to Kendal
26 miles (42 km)
Follow National Cycle Route 6 from Lancaster to Kendal. This is a lovely route that takes you along various waterways, through attractive woodland and the beautiful countryside in Lancashire and Cumbria.
Much of the route is traffic free including a lovely stretch along the Lancaster canal with views of Morecambe Bay. Please click here to find out more information. View Full Details>>
National Cycle Route 10
137 miles (220 km)
This signed Sustrans cycle route crosses England from west to east. The route starts at Cockermouth and head east to North Shields, passing Carlisle and Bellingham on the way. View Full Details>>
National Cycle Route 71
150 miles (242 km)
This signed Sustrans Cycle Route runs from Whitehaven to Kirby Knowle in Yorkshire. View Full Details>>
Northallerton to Appleby-In-Westmorland
62 miles (100 km)
This long but rewarding ride follows National Cycle Route 71 through the Yorkshire Dales and into Cumbria. There's plenty of lovely scenery on this long route with views of the River Swale, Arkle Beck and the Pennines along the way.
The first section takes you through Arkengarthdale in the Yorkshire Dales and past the pretty towns of Reeth and Arkle. View Full Details>>
Penrith to Appleby-In-Westmorland
19 miles (30 km)
Ride along National Cycle Route 71 through Cumbria and enjoy some incredible scenery. The ride takes you through the beautiful Eden Valley and has terrific views of the Pennines and the Cumbrian mountains. You will pass through the villages of Great Strickland and Kings Meaburn on your way to Appleby where you finish crossing the lovely River Eden. View Full Details>>
Penrith to Carlisle
25 miles (40 km)
Travel along National Cycle Route 7 on this attractive ride through Cumbria. You start in Penrith heading into the Cumbrian countryside towards Dalston on a series of quiet roads. You then join the lovely Cumbria way taking you along the River Caldew which leads you into Carlisle. Highlights on the route include the castles at Penrith, Dalston and Carlisle (below) View Full Details>>
Penrith to Consett
53 miles (85 km)
Travel from Penrith in the Cumbrian Lake District along the C2C National Cycle route to Consett in Durham. This can be completed as the 2nd leg of the C2C ride following from Whitehaven to Penrith. View Full Details>>
Penrith to Haltwhistle
37 miles (60 km)
Follow National Cycle routes 7 and 68 on this ride through Cumbria. The route starts in the Northern lakes and heads through some lovely countryside which includes runs along the River Eden and River South Tyne. There are also splendid views of the Pennines as you pass through Langwathby and Alston. Much of the route takes place on quiet roads but there are a few off road sections particularly along the South Tyne Trail which takes you into the finish point. View Full Details>>
Ravenglass to Silloth
53 miles (86 km)
This route is the first leg of the magnificent Hadrians Cycleway -a 174 mile National Cycle Network route running through Cumbria, Northumberland and Tyneside.
The first part of this route follows the coast from Ravenglass, passing through the coastal town of Seascale. You then head inland to Egremont where you cross the River Ehen which you then follow to Moor Row. View Full Details>>
Reivers Route
181 miles (292 km)
This signed Sustrans Route crosses the country from Whitehaven on the west coast to Tynemouth on the east coast. View Full Details>>
Silloth to Haltwhistle
63 miles (102 km)
This route forms the 2nd leg of the magnificent Hadrians Cycleway-a 174 mile National Cycle Network route running through Cumbria, Northumberland and Tyneside. View Full Details>>
South Tyne Trail
23 miles (37 km)
Travel through the fabulous North Pennines and enjoy some spectaular scenery on this shared walking and cycle path.
The trail starts off at Tyne Head - the source of the River South Tyne. You then head north to Garrigill along the river passing the impressive Ashgill Force waterfall as you go. The trail continues to Alston where you will run alongside the fabulous South Tynedale Steam Railway (see video).
From Alston you head through Slaggyford and Lambley where you will pass the Grade I listed Featherstone Castle and the striking structure that is Lambley Viaduct. The final section takes you through Coanwood to the finish point at Haltwhistle rail station.
This is a terrific riverside trail with moors, fells and beautiful countryside to take in.
The route links with Isaac's Tea Trail and the Pennine Way around Alston. View Full Details>>
Thirlmere Reservoir
9 miles (15 km)
Enjoy a circular walk or cycle around the lovely Thirlmere Reservoir in the Lake District National Park. The route starts at Wythburn at the Steel End car park at the southern end of the lake and then follows the National Cycle Network route on the western side of the lake. On the return on the eastern side of the lake walkers can follow the woodland trail at the lower part of Helvellyn. Cyclists can follow the A591 which runs right alongside the lake for a couple of miles.
You can get a bite to eat at the inn at Thirlspot with more details below. View Full Details>>
W2W Cycle Route
152 miles (244 km)
This long distance Coast-to-Coast cycle route follows National Cycle Route 70 from Walney Island on the Cumbrian west coast to the mouth of the River Wear in Sunderland on the east coast. View Full Details>>
Wast Water
7 miles (11 km)
Enjoy a circular walk around one of the most stunning lakes in the Lake District National Park. View Full Details>>
Watchtree Nature Reserve
2 miles (4 km)
This super Nature Reserve near Carlisle has a series of cycling and walking trails to try. View Full Details>>
Whinlatter Forest Park
7 miles (11 km)
Enjoy some fantastic walking and cycling trails in this huge park in the Lake District. There are fantastic views of Bassenthwaite Lake, Derwent Water and Keswick as you make your way through the mixed species forest and peaceful glades. The park also has two fantastic purpose built mountain bike trails with cycle hire available within the park. The red graded Altura Trail is a challenging 19 km mountain singletrack, the Quercus Trail is an easier 7.5 km trail. The C2C cycle route also runs through the park so you could continue your ride on the Whitehaven to Keswick or Whitehaven to Penrith cycle route.
Walkers can head south of the park and enjoy a climb to Grisedale Pike. View Full Details>>
Whitehaven to Keswick
31 miles (50 km)
Starting on the West coast of Cumbria follow the C2C National Cycle route from Whitehaven to Keswick in the Lake District. This route can be completed as the first leg of the C2C crossing from Whitehaven to Sunderland/Newcastle. Highlights on this journey are Whinlatter Forest and the stunning scenery of the Lake District. This includes the beautiful Lowes water and Crummock Water (below). View Full Details>>
Whitehaven to Penrith
53 miles (85 km)
Starting on the West coast of Cumbria follow the C2C National Cycle route from Whitehaven to Penrith in the Lake District. This route can be completed as the first leg of the C2C crossing from Whitehaven to Sunderland/Newcastle. Highlights on this journey are Whinlatter Forest, the stunning scenery of the Lake District and the spectacular Cumbrian mountains - including Blencathra below. Particularly eye catching are the beautiful Lowes and Crummock Water as well the popular and stunning Derwent Water (below). View Full Details>>
Whitehaven to Sunderland
134 miles (215 km)
This is the complete C2C National Cycle route crossing the country from east to west along a number of cycle tracks/paths and minor roads. You will see some spectacular scenery as you pass through the Cumbrian Lake District and Northumberland before the last leg through County Durham and the finish point at Roker Pier on the east coast of England at Sunderland.
See the Whitehaven to Tynemouth page for the other section. View Full Details>>
Windermere-Circular
28 miles (45 km)
This circular route takes you through some lovely Lake District scenery as you travel around the beautiful Lake Windermere.
The route passes through the villages of Ambleside, Grasmere and Elterwater and exposes you to some stunning views. Highlights are the spectacular lakeland scenery around Windermere including Rydal Water, Grasmere Lake, Esthwaite Water and the lovely wooded section through Hawkshead Hall Park. View Full Details>>