Yorkshire Cycle Routes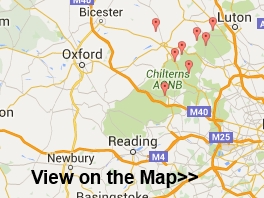 Yorkshire is well known for its vast rural countryside and possesses a wonderful array of options for the cyclist.

In this huge county there is plenty to choose from but one of the main attractions has to be the Yorkshire Dales National Park with miles of outstanding unspoilt scenery making it ideal for cycling.
The Trans Penine Trail also runs through the county and has miles of top quality traffic free cycling to enjoy.
Also of interest is the North York Moors National Park with loads of bridleways, paths and cycle tracks through beautiful countryside.
Use the links to view full route information including elevation profiles, interactive maps and GPS downloads.
You can also view an overview map of all the routes in the using the Yorkshire Cycle Map>>
There are several National Cycle Networksigned routes in the county many of which have been mapped and can be viewed and downloaded below.

For more information on cycle routes in Yorkshire including tips, advice and free cycle maps please click here
Route Name
Distance
Description
Aire Valley Towpath
16 miles (26 km)
Follow the Leeds & Liverpool Canal and the River Aire from Leeds to Bingley on this waterside cycle or walk. The route runs for about 16 miles following National Cycle Route 66 past Kirkstall Abbey, Bramley Fall, Rodley Nature Reserve, Calverley Woods, Apperley Bridge, Thackley, Shipley, Hirst Wood and Dowley Gap with both countryside and urban sections to enjoy.
Highlights on the route include the fascinating Saltaire. Here you will find the grade II listed Victoria Hall and Salt's Mill with its shops, cafes and galleries. The site is adjacent to the delightful Shipley Glen which is well worth a small deviation from the path at Saltaire.
Also of interest is Kirkstall Abbey. View Full Details>>
Anglers Country Park
2 miles (2.5 km)
Enjoy a peaceful walk or cycle around this pretty country park in Wakefield. The park consists of a large lake and pretty pond with several bird hides for you to observe the wildfowl visitors. These includes herons, coots, mallard, pied wagtail, osprey, widgeon and yellow wagtail. The lakeside path is perfect for a nice, easy stroll or ride.
If you'd like to continue your activity then the nearby Barnsley Canal leading into Wakefield is a good option. Just south of the park you will find a nice walking trail along Wintersett Reservoir. Nostell Priory with its delightful gardens and 300 acres of parkland is also only a couple of miles away. View Full Details>>
Baildon Moor
2 miles (3 km)
This large area of moorland near Bradford is a popular place for walkers and cyclists. There's miles of good trails and fantastic views of Leeds and Bradford from the elevated position of the moor.
There's a good sized car park on Glovershaw Lane just to the north west of Baildon town centre. From here you can pick up numerous footpaths and bridleways suitable for mountain bikers. Head south from the car park and you can climb Baildon Hill which rises to a height of over 900ft. It's a great spot to soak up the far reaching views over the Yorkshire cities, towns and hills surrounding the moor.
To extend your walking in the area you can head south and visit the delightful Shipley Glen before picking up the towpath along the Leeds and Liverpool Canal. The lovely glen is right next to the moor and is well worth a visit with its pretty beck and woodland trails. It also includes the splendid Bracken Hall Countryside Centre which has a wealth of information on the area.
The River Aire also runs through nearby Shipley.
The Bradford Millennium Way and the Dales Way Link also run past the western fringe of the moor. Both these trails will take you to Bingley Moor and Ilkley Moor if you follow them north.
Just a few miles to the east at Guiseley you will find Esholt Woods which is another good place for walkers and mountain bikers. View Full Details>>
Barnsley Canal
5 miles (8.5 km)
Enjoy a waterside walk or cycle along the Barnsley Canal on this easy route near Royston. This section of the canal follows National Cycle Network Route 67 from Shaw Bridge, near Royston, to Walton. The route runs for just over 5 miles passing Rabbit Ings Country Park, Wintersett Reservoir and the woodland of Haw Park Wood. It's a peaceful area with a nice surfaced path ideal for a safe cycle or easy walk.
Rabbit Ings is located next to the canal at Royston and consists of 160 acres of wetland, woodland, grassland and ponds. It also has a mountain bike trail. You can also take a detour near Walton and visit Anglers Country Park. A cycle route runs around Cold Hiendley Reservoir and Wintersett Reservoir to the park.
To continue your canal-side exercise head north and you can pick up the Wakefield Canal to Castelford. View Full Details>>
Beryl Burton Cycleway
2 miles (3 km)
Travel from Knaresborough to the village of Old Bilton on this traffic free cycle path. It starts near the town centre and train station in Knaresborough and heads west through Foolish Wood to Old Bilton passing Bilton Hall Farm on the way. The route can be extended to nearby Harrogate along National Cycle Network Route 67. It's a quiet country lane with nice countryside views so it's also suitable for walkers.
You can extend your exercise by heading to the lovely Nidd Gorge. The walk takes you along the River Nidd through a lovely wooded gorge before crossing the Nidd Viaduct. View Full Details>>
Boltby Forest
8 miles (13 km)
This large area of coniferous woodland on the western edge of the North York Moors is very popular with mountain bikers and walkers.
You can start off at the Sneck Yake car park a couple of miles east of Boltby village. There's miles of tracks, bridleways and footpaths to try with fantastic views over the moors from the forest's elevated position. See the video below for an example of the jumps and bumps you will find on the downhill track in the woods.
The Cleveland Way national trail skirts the eastern edge of the forest so you could pick this up to further explore the Hambleton Hills area of the moors. Heading north will take you to the 1,308 feet (400 m) high Black Hambleton and then on to Silton Forest where there are more off roading oppportunites. View Full Details>>
Burnley to Hebden Bridge
16 miles (25 km)
This hilly ride follows National Cycle route 68 from Lancashire into Yorkshire. You start on the Leeds and Liverpool Canal in Burnley and follow the towpath to the edge of town before passing Towneley Park and Towneley Hall which is well worth a look. The route continues on road through Stiperden and Stansfield Moor before a short stretch along the Rochdale Canal takes you to the finish point by Hebden Bridge Railway station.
On the way look out for the views of the Stoodley Pike monument, one of the landmarks of the area. View Full Details>>
Burnley to Settle
32 miles (52 km)
Follow National Cycle route 68 through Lancashire and the Yorkshire Dales. You start on the Leeds and Liverpool Canal in Burnley and follow the towpath to Colne. A short stretch around Fouldridge Reservoir takes you back onto the canal to Gargrave. Here you head into the Yorkshire Dales National Park on a mixture of country roads and off road tracks passing the beautiful Scaleber Force waterfall before arriving in the market town of Settle. View Full Details>>
Burnley to Skipton
25 miles (40 km)
This lovely ride takes you along National Cycle route 68 through Lancashire and Yorkshire. You start on the Leeds and Liverpool Canal in Burnley and follow the towpath to Colne via Brierfield and Nelson. View Full Details>>
Buttertubs Pass
7 miles (11.8 km)
This challenging cycle route takes you from Hawes to Muker through the Buttertubs Pass in the Yorkshire Dales. View Full Details>>
Calder Aire Link
17 miles (27 km)
This route provides a link from the Bingley St Ives Estate to the Pennine Bridleway Mary Towneley Loop in Calderdale.  It is suitable for walkers and cyclists though a mountain bike is really needed due to the nature of some of the terrain on the path.
You will pass Cullingworth and Oxenhope while there's some truly spectacular scenery as you pass the beautiful Leeming and Leeshaw Reservoirs before finishing near Gorple Reservoir and Widdop Reservoir. View Full Details>>
Calder and Hebble Navigation Canal
6 miles (9 km)
This section of the Calder and Hebble Navigation Canal runs along National Cycle Route 66 from Sowerby Bridge to Brighouse. It's a nice easy, traffic free ride along the towpath with some lovely views of the Calder Valley countryside and the River Calder. Walkers can also enjoy this section of the canal.
The route starts in Sowerby Bridge and heads to Copley. Just after Copley you have the option of heading north along the Halifax arm into Halifax. This route continues to Elland, where you'll pass Elland Park Wood where there are some nice woodland trails. The final section takes you into Brighouse passing Brookfoot Ski Lake on the way.
The Rochdale Canal also passes through Sowerby Bridge so you can pick this up to continue your exercise. It heads to the popular town of Hebden Bridge in the Upper Calder Valley. View Full Details>>
Calder Valley Greenway
9 miles (14.5 km)
This route runs from Huddersfield to Dewsbury along the Calder Valley Greenway. View Full Details>>
Calverley Woods
2 miles (2.5 km)
These woods in Leeds have walking trails and cycling trails suitable for mountain bikes. There's lots of good tracks with some decent jumps. The area also includes the adjacent Lodge Wood and West Wood with its walking trails taking you to bluebell woodland, an old walled garden and hidden grottoes.
The woods are located next to the village of Calverley just south of the Leeds and Liverpool Canal. You can pick up the walking and cycling trail along the canal to extend your outing. Following it west will take you towards Bradford while heading east takes you into Leeds.
The Leeds Country Way also passes through the woods so you could pick up this long distance trail to explore the countryside around the city.
The River Aire runs just to the north of the woods so you could follow the Airedale Way path into Leeds or towards Baildon Moor and Shipley Glen. View Full Details>>
Castleford Greenway
6 miles (9 km)
This route follows the Castleford Greenway and the Trans Pennine Trail from Castleford to Wakefield in Yorkshire. View Full Details>>
Chesterfield to Sheffield
19 miles (30 km)
This is a nice route that follows the Trans Pennine Trail from Chesterfield to Sheffield.
The route starts by the Chesterfield Canal and follows it for a few miles before a spell along a dismantled railway. The route finishes in the centre of Sheffield near the train station but apart from the finish is mainly off road.
Route highlights include the fine Renishaw Hall stately home at Eckington and shortly after the lovely Rother Valley Country Park with its expansive lake. View Full Details>>
Cropton Forest
6 miles (9 km)
This large area of coniferous woodland on the North York Moors has miles of footpaths and bridleways for walkers and mountain bikers. This route starts from Levisham train station where you can pick up the tracks into the forest. The trails are on nice wide paths with some climbs and fast descents to enjoy. Keep your eyes peeled for deer as you make your way through the woods. View Full Details>>
Dalby Forest
5 miles (8.5 km)
Enjoy miles of cycling and walking trails in this large forest in the North York Moors. The forest has lots of different cycling trails to try. These range from easy family routes to challenging trails for experienced mountain bikers. You can hire a bike and then pick one of the colour coded trails. The easy green route is a great one for families while the 21 mile red route is a more challenging single track trail. The trails start from the Dalby Visitor Centre on Dalby Forest Drive. There's also miles of country lanes to follow through the forest and its surrounding area.
For walkers there are also several good trails to choose from. The trails are of varying lengths and difficulty. You can try easy waterside walks around the pretty Staindale Lake or along Ellerburn Beck. There are also longer walks to the sandstone sculptures of the Bridestones or to Adderstone Rigg. View Full Details>>
Dearne Valley Park
2 miles (3.3 km)
Enjoy a short walk or cycle around the pretty Dearne Valley Park in Barnsley. You can follow the path alongside the River Dearne, around the pond and through the peaceful woodland. The park is located just a mile from Barnsley town centre.
If you would like to continue your walk/ride then you could follow either the Dearne Way or the Trans Pennine Trail as these run just past the park. View Full Details>>
Doncaster to Barnsley
19 miles (30 km)
This lovely route follows the Trans Pennine Trail from Doncaster to Barnsley. View Full Details>>
Doncaster to Sheffield
31 miles (50 km)
This lovely route follows the Trans Pennine Trail from Doncaster to Sheffield. View Full Details>>
Driffield to Bridlington
20 miles (32 km)
This ride takes you along National Cycle route 1 to the Yorkshire coast. This is a fairly easy route taking place mainly on quiet roads and passing through the villages of Nafferton and Burton Agnes where you can see the impressive Burton Agnes Manor House. The ride finishes on the coast at Bridlington tourist information centre. View Full Details>>
Esholt Woods
2 miles (4 km)
Enjoy walks and mountain bike trails in these woods in the village of Esholt near Shipley. There's a car park at the western end of the woods, just north of the village. From here you can pick up the trails heading east through Jerrison Wood and Spring Wood. For mtb riders there's some nice short trails with jumps, berms and one or two technical features to try. Other highlights include pretty bluebells in the spring and a path along the Guiseley Beck in the eastern end of the woods.
The River Aire and the Leeds and Liverpool Canal run just to south of the woods so you could pick up the walking and cycling trails along these waterways to extend your exercise.
A few miles west of the woods you will find Baildon Moor which has miles of cycling and walking trails. View Full Details>>
Fitzwilliam Country Park
2 miles (3.5 km)
Enjoy a short circular walk or cycle along the network of way-marked paths in this pretty country park in the Wakefield area of Yorkshire. The park features open grassland, woodland and ponds. Look out for wildlife including Water vole, Skylarks and Buzzards.
The park is located right next to Fitzwilliam rail station about 7 miles south east of Wakefield.
To extend your outing you could head about a mile south and visit the delightful Hemsworth Water Park. Here you can enjoy a short stroll around the two large lakes which are surrounded by parkland and woodland. Just to the north is the wonderful Nostell Priory with 300 acres of parkland and gardens to explore. View Full Details>>
Five Weirs Walk
6 miles (9.5 km)
This popular cycling and walking trail follows National Cycle Route 6 along the River Don from Sheffield City Centre to the Meadowhall Shopping centre. The route starts at Lady's Bridge in Sheffield City Centre, and heads over the Cobweb Bridge, past Bailey Bridge, and through Attercliffe to Meadhowhall. Along the way you will pass the five weirs from which the route takes its name. It's also a great way to see Sheffield's industrial past and present with lots of interesting riverside buidlings along the way. The path is flat and well maintained so it's a good cycle ride for families.
At Meadowhall the route links with the Sheffield Canal. If you're on foot you could return along the canal (the towpath is a bit narrow for bikes). This would turn it into the 8-mile circular walk known as The Sheffield Blue Loop. You could also continue along the river to Rotherham along the Trans Pennine Trail. This takes you past the Blackburn Meadows Nature Reserve and into the city centre. View Full Details>>
Greenhow Hill
7 miles (11 km)
This challenging route takes you up to Greenhow Hill from Pateley Bridge in Nidderdale. The road has a very steep descent into Pateley Bridge from Greenhow (between 16 and 19%) so please take care on the return. The stretch of road is very popular with cyclists and was part of the 2016 Tour de Yorkshire and is part of the Way of the Roses bike trail.
The ride starts in Pateley Bridge on the bridge over the River Nidd. From here you can follow the road west to Bridgehouse Gate and Strawberry Hill. The road continues to climb past Beweley Moor until you come to the village of Greenhow and Greenhow Hill. The summit stands at a height of 306 feet (398 m) offering fine views over Nidderdale and Wharfedale. The church in the village (St Mary's) is reputedly the highest parish church in England still in use, though services are now only fortnightly on Sunday evenings plus major feast times.
On top of the hill you can stop for refreshments at the Toft Gate Barn Cafe. The popular cafe has a good menu and offers fabulous views over the surrounding area.
This is a linear ride but you could turn it into a circular ride by heading south east from the hill along Redlish Road and then returning to Pateley Bridge on other country lanes.
To continue your cycling in the area head north from Pateley Bridge and enjoy a waterside cycle along the lovely Gouthwaite Reservoir. Not far to the south is Thruscross Reservoir which can be reached by following Redlish Road from the hill. Parts of the Nidderdale Way also run along country lanes in the area and is another good option. View Full Details>>
Guisborough Forest and Walkway
6 miles (10 km)
This super country park has cycle trails, walking routes, bridleways, a trim trail and an easier sculpture trail. The park includes the Guisborough Walkway which runs along the former trackbed of the Middlesbrough to Whitby railway line. This includes a wetland area with boardwalks, woodlands and grasslands. You can also climb Highcliff Nab for fabulous views of Teeside and the coast. Additionally there's three colour code waymarked trails of varying lengths to try.
The park is also very popular with mountain bikers with a number of super trails to explore. There is an excellent visitor centre with full details of all the trails in the park. You can find the visitor centre at 8 Old Station Cottages, Pinchinthorpe with a postcode of TS14 8HD for your sat navs.
The Cleveland Street Walk and the Cleveland Way walking routes run through or near the park so there is scope for continuing your walk along these trails. View Full Details>>
Huddersfield to Barnsley
40 miles (65 km)
Follow National Cycle routes 68 and 62 on this varied route which takes you through the beautiful peak district and along sections of the Trans Pennine Trail. The route begins by following National Cycle route 68 along the Huddersfield Narrow Canal to Marsden, via Slaithwaite. You then turn south east towards Holmfirth - a popular tourist destination as the location for the filming of Last of the Summer Wine. The ride continues through some lovely countryside passing the beautiful Winscar Reservoir before a pleasant off road stretch along a dismantled railway line to Penistone. View Full Details>>
Huddersfield to Dewsbury
9 miles (15 km)
This is a lovely short easy route, which follows the Huddersfield Canal and the River Calder from Huddersfield to Dewsbury along National Cycle Route 66. Most of the route is off road making it an ideal family ride. View Full Details>>
Huddersfield to Leeds
35 miles (56 km)
This ride follows National Cycle Route 66 through Yorkshire. You start following the Huddersfield Canal and the River Calder to Dewsbury. You then turn north towards Bradford, passing through Cleckheaton Golf Course and Bowling Park on traffic free paths. From Bradford you continue to Shipley where you join the Leeds and Liverpool Canal which takes you into Leeds. A lot of this route is traffic free, fairly flat and along waterside paths making for a pleasant ride. View Full Details>>
Huddersfield to Sowerby Bridge
14 miles (23 km)
Follow National Cycle routes 68 and 69 on this attractive route through the Calder Valley in Yorkshire. You start by following the Huddersfield Narrow Canal west to Slaithwaite where you turn north into the countryside passing the Slaithwaite Reservoir. Quiet country roads lead you onto Scammonden Reservoir and Deanhead Reservoir before passing Norland Moor and finishing at Sowerby Bridge train station.
There's some splendid Yorkshire countryside to enjoy on this route with several traffic free sections a further draw. View Full Details>>
Hull to Beverley
14 miles (22 km)
This is a lovely easy ride with plenty of traffic free sections following National Cycle Route 1 and National Cycle Route 66 through Yorkshire. You start off at the tourist information centre in Hull and soon join an off road path taking you through Stoneferry and West Carr where you cross the River Hull. You then continue through Cottingham and Beverley parks on more off road paths View Full Details>>
Hull to Driffield
34 miles (55 km)
This is a lovely ride with plenty of traffic free sections following National Cycle Route 1 through Yorkshire. You start off at the tourist information centre in Hull and soon join an off road path taking you through Stoneferry and West Carr where you cross the River Hull. You then continue through Cottingham and Beverley parks on more off road paths before heading into Beverley. A series of quiet country roads then take you onto Driffield finishing with views of the River Hull and Driffield canal. View Full Details>>
Hull to Hornsea
16 miles (25 km)
Follow National Cycle Route 65 on this lovely largely traffic free route. You start by the tourist information centre in Hull and soon join the Hornsea Rail Trail which forms part of the Trans Pennine Trail. This dismantled railway line track takes you all the way to Hornsea on the coast. Also of interest on the route is Hornsea Mere - the largest natural freshwater lake in Yorkshire. View Full Details>>
Hull to Withernsea
22 miles (35 km)
This fairly flat ride follows National Cycle Route 66 and the South Holderness Rail Trail from Hull to the Yorkshire coast. View Full Details>>
Humber Bridge Country Park
1 miles (2 km)
This Country Park and Local Nature Reserve consists of woods, meadows, ponds and cliffs. View Full Details>>
Kendal to Settle
43 miles (70 km)
Follow National Cycle route 68 on this challenging but rewarding route which takes you from the Cumbrian Lake District National Park, through the Yorkshire Dales National Park to Settle. View Full Details>>
Lady Canning's Plantation
1 miles (2 km)
This area of woodland in south west Sheffield has some good mountain bike trails and footpaths for walkers. The Blue graded Blue Steel trail twists and turns through berms and rollers from top to bottom. The woods are also criss crossed with miles of footpaths which are popular with dog walkers.
The site is located at Ringinglow, just to the west of Ecclesall Woods which is a good place to extend your exercise. The Sheffield Round Walk also skirts the edge of the woods and is another good way to explore the countryside, villages and woods surrounding the city. View Full Details>>
Lancaster to Settle
31 miles (50 km)
Travel along National Cycle Route 69 from Lancashire into the beautiful Yorkshire Dales on this splendid cycle ride.
You start in Lancaster, following the River Lune on a lovely riverside path towards Caton. The route then heads through the countryside to Gressingham and then onto Hornby where you will pass the 15th century Hornby Castle.
The next section takes you to Wray where you enjoy a riverside stretch along the Hindburn River before more country lanes lead you to Clapham. Here you'll find Clapham Beck, Clapham Lake and the beautiful waterfalls nearby. There are also fabulous views of Ingleborough Mountain.
The final section takes you to Stainforth where you follow the River Ribble to the finish point at Settle. This is a particularly lovely stretch with excellent views of Pen-y-Ghent mountain and the beautiful countryside of Ribblesdale to enjoy.
There are train stations at either end of the route with Giggleswick station near Settle providing direct trains back to Lancaster if needed. View Full Details>>
Langdale Forest
7 miles (12 km)
This large forest in the North Yorks Moors has mountain bike trails and walking routes to try. The coniferous forest has a number of pretty streams and lots of wildlife to look out for. Keep your eyes peeled for nightjar, bullfinch, adders, lizards and the pearl bordered fritillary butterflies.
The Blue Man Walk passes through the forest so you can pick this up to extend your walk. You can follow the trail through the North York Moors to Dalby Forest and Broxa Forest. Also nearby is the expansive Wykeham Forest and the fascinating sandstone sculptures at Bridestones Nature Reserve.
Harwood Dale Forest lies just to the east of the forest and has nearly 2000 acres of woodland trails to try. The pretty village and beck are also well worth exploring. View Full Details>>
Leeds and Liverpool Canal
126 miles (203 km)
Enjoy waterside cycling and walking along Britain's longest single canal. It runs for 126 miles across the Pennines, passing many villages, towns and cities with a fascinating heritage and industrial history. There are also umpteen pretty locks, viaducts and some wonderful countryside to enjoy.
Walkers can enjoy the whole route from Leeds to Liverpool, while there are several sections for cyclists too. If you are on a bike then you can follow Sustrans National Cycle Route 66 from the start at Leeds to just outside Silsden. There's another Sustrans section around Barnoldswick and from Nelson to Burnley in Lancashire. The section from Chorley to Adlington is also open to cyclists.
Highlights on the route include the impressive 5 rise locks at Bingley, Wigan Pier and the lovely Foulridge Reservoir in Colne. Near Burscough you'll pass the wonderful Martin Mere Nature Reserve where you can look out for otters, flamingos, beavers and thousands of water loving birds. View Full Details>>
Leeds to Barnsley
31 miles (50 km)
Follow the Trans Pennine Trail and National Cycle Route 67 from the city of Leeds to its nearby neighbour Barnsley. You start in the centre of Leeds and follow the River Aire and the Aire and Calder navigation canal to Mickeltown passing Clarence Dock and Woodlesford as you go. You then head west towards Wakefield and Stanley Ferry following the River Calder before turning south towards Barnsley along the navigation canal and more traffic free paths. View Full Details>>
Leeds to Bradford Cycle Superhighway
9 miles (14.2 km)
This ride takes you along the Cycle Superhighway from Leeds to Bradford. View Full Details>>
Leeds to Skipton
31 miles (50 km)
Follow National Cycle routes 66 and 69 on this lovely Yorkshire ride. You start by following National Cycle Route 66 and the Liverpool & Leeds Canal to Shipley where you join National Cycle Route 69 to Bingley and Keighley. At Kildwick you turn north following the river Calder into Skipton. View Full Details>>
Leeds to York
32 miles (52 km)
This ride takes you along National Cycle Network Route 66 from Leeds to York. View Full Details>>
Malham Tarn Estate
4 miles (7 km)
This beautiful spot in the Yorkshire Dales is perfect for a safe cycle or walk. It is run by the National Trust and consists of a beautiful glacial lake, limestone pavements, upland hill farms and flower-rich hay meadows. There are also delightful waterside paths along the tarn and a National Nature Reserve with a bird hide and rare plants.
For cyclists there is a nice, easy family cycle trail and more challenging routes for mountain bikers. There are different routes for walkers with a stroll along the shores of Malham Tarn, through the National Nature Reserve and across the fields a favourite.
The Settle Loop circular trail passes close to the estate so you could follow the route from the town to the estate. Alternatively there is a good sized car park just south of the tarn.
The Pennine Way passes through the estate so you could pick up the trail to extend your walking in the area. If you head south you can visit the nearby Malham Cove.  The site includes a hugely impressive curved cliff formation of limestone rock.
Climbing north along the Pennine Way will take you to Fountains Fell and Fountains Fell Tarn with magnificent views over the area. View Full Details>>
Malton to Pickering
12 miles (19 km)
A popular cycle ride from Malton to Pickering in North Yorkshire. The route runs for just under 12 miles, following quiet country lanes and some off road trails between the two settlements. View Full Details>>
Market Rasen to Hessle
37 miles (60 km)
This route follows National Cycle Route 1 from Market Rasen in Lincolnshire to Hessle in Yorkshire. The route crosses the border of these two counties via the Humber Bridge. Most of the route is on country lanes with pleasant off road stretches through Hendale Wood and Willingham Woods and splendid views of the Lincolnshire Wolds. View Full Details>>
Middlesbrough to Darlington
20 miles (32 km)
Follow National Cycle Route 1 and 14 on this pleasant ride. You start by following the River Tees to Stockton on Tees before quiet roads take you onto Oak Tree. Here you join a dismantled railway path for an off road stretch taking you into Darlington where you finish at the train station. Much of this ride is on off road paths making it a nice leisurely ride. View Full Details>>
Middlesbrough to Durham
34 miles (55 km)
Travel from Yorkshire into County Durham along National Cycle Route 1 and 14. You begin near the train station in Middlesbrough and head to Stockton on Tees along an off road section by the River Tees. The route then turns north along the Castle Eden Walkway for more off road riding taking you through the Castle Eden Walkway Country Park. You continue to Haswell where you turn east towards Durham finishing with a pleasant stretch along the River Wear. View Full Details>>
Middlesbrough to Redcar
12 miles (20 km)
This route follows National Cycle route 1 from Middlesbrough to Redcar on the Yorkshire coast. The route starts by the railway station in Middlesbrough and heads east along the River Tees passing the impressive Transporter Bridge and the Riverside Stadium - home to Middlesbrough FC. The route continues on a series of traffic free sections to Redcar finishing on the seafront by the tourist information centre. View Full Details>>
Middlesbrough to Thirsk
36 miles (58 km)
Follow National Cycle Route 65 through North Yorkshire on this challenging ride. The route starts by the railway station in Middlesbrough and heads south into the North York Moors passing through Albert Park, Hemlington Lake and the pretty villages of Hutton Rudby and Swainby.
You will then enjoy some lovely traffic free sections around Cod Beck Reservoir and through Nether Silton Moor. You end the ride by passing through Thirsk and crossing the Cod Beck river before finishing at Thirsk rail station.
This is a rewarding ride with some incredible scenery to enjoy as you pass through the North York Moors. View Full Details>>
Middlesbrough to Whitby
40 miles (65 km)
This route follows National Cycle route 1 from Middlesbrough to Whitby on the Yorkshire coast. View Full Details>>
National Cycle Route 69
50 miles (81 km)
This signed Sustrans cycle route takes you from Morecambe Bay to Grimsby. View Full Details>>
National Cycle Route 71
150 miles (242 km)
This signed Sustrans Cycle Route runs from Whitehaven to Kirby Knowle in Yorkshire. View Full Details>>
Newmillerdam Country Park
3 miles (4.25 km)
Enjoy cycling and walking paths in this popular country park in Wakefield. The park includes a central lake surrounded by a surfaced path and woodland with way-marked cycling trails and carpets of bluebells in the spring months.
You can start your outing from the car park at the northern end of the park. Then pick up the trails heading south through Kings Wood and Bushcliff Wood.
If you would like to continue your outing you could follow the Chevet branch line old railway into the countryside and onto the nearby Barnsley Canal. Here you can join with the Trans Pennine Trail and head towards Wakefield or Barnsley. Just to the north of the park you'll find Pugneys Country Park where there's another nice lake and a nature reserve with interesting flora and fauna.
In Wakefield you can pick up the Wakefield Canal and follow it to Castleford. View Full Details>>
Nidderdale Greenway
4 miles (6.5 km)
This traffic free route, follows the Nidderdale Greenway from Harrogate to Ripley in Yorkshire. It follows National Cycle Network Route 67 along a dismantled railway line for a distance of about 4 miles.
The route starts in the centre of Harrogate, just to the north of the train station and the bus station. You then head north east to Old Bilton, before coming to the Nidd Viaduct over the River Nidd. Around here you can pick up walking trails through the lovely Nidd Gorge where there's ancient woodland and a wide variety of wildlife.
After passing the viaduct you follow the course of the river toward Ripley where the route finishes. View Full Details>>
Northallerton to Appleby-In-Westmorland
62 miles (100 km)
This long but rewarding ride follows National Cycle Route 71 through the Yorkshire Dales and into Cumbria. There's plenty of lovely scenery on this long route with views of the River Swale, Arkle Beck and the Pennines along the way.
The first section takes you through Arkengarthdale in the Yorkshire Dales and past the pretty towns of Reeth and Arkle. View Full Details>>
Northallerton to Leyburn
25 miles (40 km)
Follow National Cycle Route 71 through the Yorkshire Dales on this picturesque ride. You will pass through the villages of Great Langton and Bedale on this mainly on road route. There are also views of the River Swale and the Pennines as you pass through Wensleydale on your way to the market town of Leyburn.
Also, please note the Wensleydale Railway which can transport you back from Leyburn to Leeming Bar which is just a few miles from Northallerton. View Full Details>>
Otley Chevin Country Park
5 miles (8 km)
Enjoy cycling and walking trails in this super country park near Leeds. For walkers there are several self guided walking trails while cyclists can enjoy the many bridleways that run through the park. Otley Chevin rises to a height of 280m above sea level, offering fabulous views of the Wharfe Valley and town of Otley below. The park consists of woodland, heathland, meadowland and rocky outcrops. There is also an excellent visitor centre and cafe.
This circular walk takes you through the woodland of Chevin Forest Park before climbing to the popular Suprise View. It's a wonderful spot with fine views to Lower Wharfedale, Almscliffe Crag and the Kilburn White Horse. View Full Details>>
Pendle Tour
32 miles (52 km)
This is a very challenging but rewarding ride through the Pendle District on the Lancashire/Yorkshire border. View Full Details>>
Penistone to Glossop
19 miles (30 km)
Starting at Penistone railway follow the Trans Pennine Trail to Glossop.
This route is mainly traffic free following off road paths and dismantled railway lines. The final stretch runs between a series of attractive reservoirs (including Winscar Reservoir and Woodhead Reservoir) and hills making for an interesting and varied finish to the ride as you enter the Peak District. View Full Details>>
Pennine Bridleway
120 miles (193 km)
This fabulous 120 mile long trail runs through the beautiful Derbyshire Peak District, through Lancashire and on into Yorkshire.
It is suitable for mountain bikers, horse riders and walkers taking you on a tour through some of the most beautiful parts of the country. View Full Details>>
Rabbit Ings Country Park
3 miles (5 km)
Enjoy several miles of well designed walking and cycling paths in this lovely country park in Royston, Yorkshire. The 160 acre site includes several waymarked trails and a mountain bike trail. Habitats include wetland, woodland, grassland and ponds. Look out for roe deer, water voles and woodpeckers as you make your way through the park.
The park is located a few miles north of Barnsley on the Trans Pennine Trail. The Barnsley Canal also runs past the site so you could pick this up to extend your exercise. View Full Details>>
Raincliffe Woods
2 miles (3 km)
This woodland area in the North York Moors has some good bridleways for mountain biking and nice walking trails. You can park at the car park off Mowthorp Road to pick up the tracks. Follow Middle Road through the centre of the forest before picking up Lady Mildred's Ride to return. If you head all the way through the woods you will come to Scarborough where you can pick up National Cycle Network Route 1.
The woods are good for wildlife spotting with deer, badgers, squirrels, frogs, toads, foxes and various woodland birds to look out for. In the spring months there are also lots of bluebells.
To extend your exercise you can head into the adjacent Forge Valley Woods. This nature reserve has a nice boardwalk trail along the River Derwent. The woods can be reached on the circular West Ayton Walk which starts from the delightful village. Just to the west is the expansive Wykeham Forest with miles more trails to try. View Full Details>>
Rochdale Canal
33 miles (53 km)
Follow the Rochdale canal from Manchester to Sowerby Bridge on this waterside route through Greater Manchester and Yorkshire. It starts in the city centre of Manchester and runs for about 33 miles through the Pennine Hills. The canal is an excellent way to see the Pennines without too much effort as the towpath is largely flat.
You start off in Manchester just to the north of Piccadilly train station at the Castlefield Basin. The canal then heads to Rochdale passing through Failsworth and Chadderton on the way. Near Rochdale you will pass the lovely Hollingworth Lake which is worth a small detour.
The route continues through Littleborough to Todmorden where there is the opportunity to visit Stoodley Pike. The challenging climb to the monument gives gives great views over the surrounding area.
The next section runs from Todmorden to Hebden Bridge giving wonderful views of Calderdale and the Pennine Hills. If you have time you could visit the wonderful Hardcastle Crags just north of Hebden Bridge. Here you will find streams, beautiful waterfalls and the fantastic Gibson Mill.
The final stretch runs from Hebden Bridge to Sowerby Bridge passing the pretty village of Mytholmroyd. The canal then joins the Calder and Hebble Navigation Canal which is also great for a walk or cycle. View Full Details>>
Rochdale to Hebden Bridge
16 miles (26 km)
Follow National Cycle Route 66 from Greater Manchester into Yorkshire wih terrific views of the Pennines and several waterside traffic free sections. The route starts by the railway station in Rochdale and soon joins the Rochdale Canal for an easy traffic free run to Smithy Bridge. Here you will pass Hollingworth Lake which has watersports and a nature reserve to enjoy.
The route continues through Littleborough and Todmorden following the canal as you go. You finish by the railway station in Hebden Bridge. View Full Details>>
Rochdale to Todmorden
11 miles (18 km)
This lovely ride follows National Cycle Route 66 from Greater Manchester into Yorkshire wih terrific views of the Pennines. The route starts by the railway station in Rochdale and soon joins the Rochdale canal for an easy traffic free run to Smithy Bridge. Here you will pass Hollingworth Lake which has watersports and a nature reserve to enjoy.
The route continues through Littleborough and Walsden following the canal as you go. You finish by the railway station in Todmorden. View Full Details>>
Rother Valley Country Park
3 miles (5 km)
Rother Valley Country Park is located near Sheffield and is an excellent place for a peaceful waterside walk or cycle. Here you will find 5 pretty lakes, views of the River Rother and a nature reserve which boasts the recording of over 260 different varieties of birds over the past two decades.
Three excellent Rother Valley bike trails of varying difficulty have been created while there is also on site cycle hire available. Click here for details.
For walkers there is an extensive network of Nature trails for all abilities. These include an interesting sculpture trail and an easy lakeside route. Please click here for more information. View Full Details>>
Rotherham to Worksop
22 miles (35 km)
This ride takes you along National Cycle Route 6 from Yorkshire into Nottinghamshire. You start near the train station in Rotherham on the River Rother and head south towards Moorgate. The route then passes through Ulley Country Park with its lovely reservoir and wildlife.
Quiet roads then take you through Aston before a lovely traffic free stretch through Rother Valley Country Park - an award winning 750 acre park with a nature reserve, lakes and bridleways.
The route continues east on country roads, passing Harthill Reservoir, Pebley Reservoir and Old Spring Wood on the way to Shirehoaks where a pleasant roll along the Chesterfield Canal takes you into Worksop, finishing at the train station. View Full Details>>
Roundhay Park
2 miles (2.5 km)
Explore 700 acres of parkland, lakes, woodland and gardens in one of the largest parks Britain. A number of well laid out footpaths run through the park making it ideal for an afternoon stroll. Most of the route below is designed for walkers but National Cycle Network route 677 also runs through the park so you can bring your bike too.
The park has one smaller lake (Upper Lake) and one large lake (Waterloo Lake) with waterside walking and cycling paths. There's also large areas of woodland and a number of pretty gardens to explore. The Alhambra Garden has a pond with a pretty fountain and the Canal Gardens feature flower gardens alongside a long canal.
Another major attraction is the splendid Tropical World. This large group of glasshouses holds the largest collection of tropical plants in the UK outside of Kew Gardens.  There's also a butterfly house, aquariums, free roaming birds and reptiles, plus an enclosed group of meerkats. 
The park is also great for birdwatching - look out for Mute Swans, Whooper Swans, Herons, Great Crested Grebes, Common Warblers, and Woodpeckers.
If you'd like to continue your walking in the area then you could head to the nearby Eccup Reservoir, Adel Woods or Golden Acre Park for more great waterside walking trails.
Just a mile to the south west you'll find the pretty Gledhow Valley Woods. View Full Details>>
Scarborough to Bridlington
25 miles (40 km)
This lovely ride follows National Cycle route 1 between these two Yorkshire based coastal towns. View Full Details>>
Selby to Doncaster
36 miles (58 km)
Follow National Cycle Route 62 on the Trans Pennine Trail from Selby to Doncaster.
The ride begins on the Selby Canal following it to Brayton before a mixture of off road paths and quiet roads take you to Carlton where you cross the River Aire. More country lanes then take you to Pollington crossing the Aire and Calder Navigation and then joining the New Junction canal for an off road section to Braithwaite. The ride continues to Bentley before passing Cusworth Hall and crossing the River Don taking you into Doncaster.
This is a fairly flat route with several pleasant traffic free sections and some lovely scenery.
In Selby you can continue your exercise at the Selby Canal. View Full Details>>
Selby to Hessle
37 miles (60 km)
This lovely route starts in Selby and follows National Cycle Route 65 and the Trans Pennine Trail to Hessle. You begin by the River Ouse in Selby and head towards Heminbrough along the river. The route continues on country roads through the pretty village of Barmby on the Marsh on the River Derwent and then onto Howden before rejoining the riverside track at Faxfleet. More quiet roads then take you through Brantingham and Elloughton before a pleasant run along the River Humber takes you into Hessle where you will pass the iconic Humber Bridge near Hull and Barton Upon Humber. View Full Details>>
Settle Loop
10 miles (16 km)
This circular cycle or walk explores the area surrounding the Yorkshire town of Settle. It's a beautiful area with striking limestone scenery and some challenging climbs with the reward of magnificent far reaching views. The circuit runs for about 10 miles with views of Malham Tarn, Yorkshire's Three Peaks and Attermire Scar. At the eastern end of the route you have the option of continuing on to the splendid Malham Tarn Estate. Here you can enjoy cycling and walking trails around the beautiful glacial lake and enjoy a climb to Fountains Fell.
Just off the route near Settle is the wonderful Scaleber Force. It's located off High Hill Lane near the end of the route and is well worth the short detour.
Also nearby is Catrigg Force and Stainforth Force. These are just to the north of Settle and are real highlights of the area.
The route makes up part of the Pennine Bridleway so mountain bikers can enjoy the route as well.
View Full Details>>
Settle to Ripon
41 miles (66 km)
Travel along National Cycle routes 68 and 688 on this incredible ride through the stunning Yorkshire Dales.
On the way you'll pass one of the highlights of the area at Brimham Rocks. View Full Details>>
Sheffield to Barnsley
31 miles (50 km)
This route follows the Trans Penine Trail and National Cycle routes 6, 67 and 62 to Barnsley from Sheffield.
You start near the cathedral in Sheffield and follow National Cycle Route 6 to Meadowhall along the River Don. At Meadowhall you join National Cycle Route 67 which takes you through Concord Park, Grenoside Woods and the lovely Wharncliffe Woods and Nature Reserve with its scenery and wildlife. View Full Details>>
Sheffield to Penistone
25 miles (40 km)
This route follows the Trans Penine Trail and National Cycle Route 6 and National Cycle Route 67 to Penistone from Sheffield.
You start near the cathedral in Sheffield and follow National Cycle route 6 to Meadowhall along the River Don. At Meadowhall you join National Cycle route 67 which takes you through Concord Park, Greno Wood and Westwood Country Park to Hoyland with several traffic free sections to enjoy. Near Hoyland you then rejoin National Cycle route 6 heading through Wortley Park and join the River Don for the final stretch into Penistone. View Full Details>>
Silton Forest
5 miles (8 km)
Enjoy miles of mountain bike trails and footpaths in this large coniferous forest on the North York Moors. You can park on Moor Lane near to the village of Nether Stilton to start your exercise. A cycling and walking trail then runs to the north of the forest along National Cycle Route 65. The tracks are great for mountain bikers with berms, humps, tight turns and drops. View Full Details>>
Spen Valley Greenway
8 miles (13 km)
This splendid cycling and walking route runs along a disused railway line from Dewsbury to Oakenshaw near Bradford. The path is well surfaced and entirely traffic free. As such it is ideal for families with young children or anyone looking for a nice easy ride or walk. View Full Details>>
Stainburn Forest
4 miles (6 km)
This forest near Harrogate has three mountain bike trails to try. There are two red graded trails and a black graded narrow single track trail for the more experienced rider. All the trails are way-marked with colour coded discs. There are rocky descents, technical obstacles and great views of the Washburn Valley. The expansive forest is also good for walkers with good footpaths and lots of wildlife to look out for. View Full Details>>
Sunderland to Middlesbrough
39 miles (63 km)
Travel between these two major north eastern cities along National Cycle Route 1 and 14 on this interesting ride. The route starts in Sunderland with a long off road section to coastal Seaham. On the way you will pass through Ryhope and the lovely Cherry Knowle (below). There then follows another traffic free section along the Haswell to Hart Countryside Walk & the Castle Eden Walkway taking you to Stockton on Tees. View Full Details>>
Thirsk to Northallerton
12 miles (20 km)
Follow National Cycle Route 65 and National Cycle Route 71 on this short but attractive route. You start in Thirsk and follow route 65 along the Cod Beck river north to South Kilvington before heading to Upsall on country roads. Here you join National Cycle route 71 which takes you to the finish point at Northallerton train station. View Full Details>>
Trans Pennine Trail
215 miles (346 km)
This terrific walking and cycling trail runs from coast to coast across northern England entirely on surfaced paths. It starts on the Yorkshire coast at Hornsea and passes through Yorkshire, Derbyshire and Greater Manchester before finishing on the Merseyside coast at Southport. View Full Details>>
Ulley Country Park
1 miles (2 km)
Enjoy a short walk or cycle around the beautiful Ulley Reservoir near Rotherham. There are lovely paved paths around the reservoir and fanatastic views of the surrounding Yorkshire countryside. It's also great for birdwatching with a number of water loving birds to see on the water. You can start your exercise from the car park on the north western side of the site.
National Cycle Route 6 runs past the park so you could continue your ride along the Rotherham to Worksop cycle route. View Full Details>>
Wakefield Canal
9 miles (14 km)
Follow the Wakefield Branch of the Aire and Calder Navigation Canal from Wakefield to Castleford on this waterside walk in West Yorkshire. The towpath is quite open for much of the way so there are nice wide ranging views of some beautiful countryside to enjoy. The route finishes at Castlefield railway station so you can return easily by public transport.
Cyclists can enjoy the section of the canal from Southern Washlands to Altofts.
The walk starts on the River Calder in the centre of Wakefield, near Kirkgate railway station. Follow the river east and then north and you will soon come to the canal and the Southern Washlands Nature Reserve. The pretty canal passes right past the reserve which has a series of lakes and lots of wildlife to look out for. Cyclists can pick up the towpath here too.
The route continues to the notable Stanley Ferry Aqueducts. The impressive Victorian structure was built in 1839 to take the Aire and Calder Navigation over the River Calder. The more modern one was built in 1981.
After passing the aqueducts the canal bends round to the east, passing Altofts and Whitwood before coming to Castleford.
Part of the route follows the long distance Trans Pennine Trail. You can use the trail to extend your walking in the area to the north of the canal and the River Calder.
Just to the south of Wakefield you can enjoy more waterside trails around Pugneys Country Park.
To continue your canal walking head south to the Barnsley Canal which runs from Walton to Royston. View Full Details>>
Wakefield Wheel
38 miles (61 km)
This 38 mile circular cycle route explores the parks, countryside and villages surrounding the West Yorkshire town of Wakefield. View Full Details>>
Way of the Roses
170 miles (274 km)
This fabulous 170 mile national cycle network route takes you right across the country from west to east coast along off road paths and quiet country roads. View Full Details>>
Wharncliffe Woods
9 miles (15 km)
Enjoy miles of cycling and walking trails through this large wooded area near Rotherham. The route starts at the Woodhead road car park and follows the Trans Pennine Trail north through the woods towards Wortley. View Full Details>>
Whitby to Robin Hoods Bay on the Cinder Track
7 miles (11.5 km)
This cycle ride takes you along a traffic free section of the National Cycle Network from Whitby to Robin Hoods Bay along the Cinder Track. View Full Details>>
Whitby to Scarborough
22 miles (35 km)
Take this beautiful coastal ride in North Yorkshire from Whitby to Scarborough and marvel at the spectacular scenery. The route follows National Cycle Route 1 along traffic free paths making for an enjoyable and easy ride. Route highlights are the views of Robin Hood's Bay, the impressive Larpool Viaduct, the coast at Ravenscar and the beauty spot of Hayburn Wyke. View Full Details>>
Winscar Reservoir
3 miles (5 km)
Enjoy a cycle or walk along the beautiful Winscar Reservoir in the Peak District. The reservoir is ideal for a short, easy cycle or walk using the waterside tarmac path on the eastern side. The surrounding scenery of the Peak District makes a wonderful backdrop. You can start your outing from the car park on the eastern side of the water. There's another public parking area in Dunford Bridge just to the south if you'd prefer to start from there.
Winscar Reservoir is located south of Holmfirth and west of Penistone. It's situated on the Trans Pennine Trail so there is scope for continuing your exercise along this trail. You could head east to the nearby Langsett Reservoir where you can enjoy more waterside walking and beautiful scenery. If you were to head south west along the trail it would take you to Woodhead Reservoir and Torside Reservoir. View Full Details>>
Worsbrough Mill Country Park
2 miles (2.5 km)
This splendid park includes a historic 17th Century working water mill set in 240 acres of lovely parkland. View Full Details>>
Wykeham Forest
4 miles (6 km)
This large forest in the North York Moors has miles of walking trails and a mountain bike trail. View Full Details>>
Yearsley Woods
2 miles (4 km)
These expansive woods in the Howardian Hills have mountain bike trails and a series of footpaths to try. The woods are quite hilly on the north western side so there's good opportunities for some fast descents for cyclists. There's also good wide footpaths leading to a large picturesque pond and a couple of smaller ponds. Look out for a variety of woodland birds as you make your way along the paths.
The woods are located just a mile to the east of the Foss Walk long distance trail. You could pick this up near Oulston to extend your walking in the area.
A couple of miles east of the forest you can pick up the Ebor Way at Cawton.
The Nunnington and the River Rye walk is also nearby and a great way to explore the Ryedale area of the Howardian Hills. View Full Details>>
York to Beverley
40 miles (65 km)
This ride follows National Cycle routes 66 and 1 through Yorkshire. You start on the River Ouse in York and follow National Cycle Route 66 through the town towards Dunnington and then onto Stamford Bridge where you cross the River Derwent. The route continues through the countryside on quiet roads passing through Pocklington, Londesborough and Market Weighton before joining National Cycle route 1 for the final stretch into Beverley. View Full Details>>
York to Northallerton
50 miles (80 km)
Follow National Cycle Route 65 and Route 71 through Yorkshire on this long but fairly flat route. You start by the River Ouse in York following route 65 and the river north to Overton. The route continues through the beautiful Yorkshire countryside passing through Easingwold and Thirsk with views of the rivers Ouse and Swale as you go. You join route 71 around Upsall taking you into Northallerton where the route finishes by the train station. View Full Details>>
York to Selby
16 miles (25 km)
This lovely cycle and walk route starts on the banks of the River Ouse in the city of York and follows the Trans Pennine Trail and the York to Selby Railway Path south to Selby.
The mostly flat, off road route is ideal for a relaxing afternoon's cycling or walking and has views of York racecourse and the River Ouse. It runs for a distance of about about 16 miles passing Bishopthorpe, Naburn Bridge on the River Ouse, Riccall and Barlby on the way.
In Selby you can continue your exercise at the Selby Canal. View Full Details>>
York to Thirsk
37 miles (60 km)
Follow National Cycle Route 65 through Yorkshire on this lovely route. You start by the River Ouse in York following route 65 and the river north to Overton. You continue through the beautiful Yorkshire countryside passing through Newton-on-Ouse and Easingwold with views of the rivers Ouse and Swale as you go. View Full Details>>
Yorkshire Wolds Cycle Route
144 miles (231 km)
This long distance circular cycle route explores the Yorkshire Wolds AONB. View Full Details>>