Devon Cycle Routes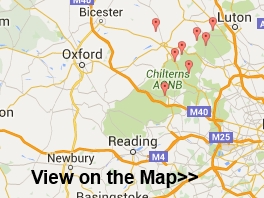 Devon is a beautiful county and is well served by a plethora of cycle routes and tracks.
Apart from the obvious splendid coastal scenery in the region one of the main attractions for cyclists is the wonderful Tarka Trail which is a 180 mile figure of eight stretch of footpaths and cycle paths in North Devon.
Highlights on the trail include the Exmoor National Park and some wonderful coastal views.
Use the links to view full route information including elevation profiles, interactive maps and GPS downloads.
You can also view an overview map of all the routes in the using the Devon Cycle Map>>
There are several National Cycle Networksigned routes in the county many of which have been mapped and can be viewed and downloaded below.

For more information on cycle routes in Devon including tips, advice and free cycle maps please click here
Route Name
Distance
Description
Abbeyford Woods
2 miles (4 km)
These woods in Okehampton have miles of nice cycling and walking trails to try. Abbeyford Woods is located just north of the town next to the River Okement. There's a good sized car park just off the country lane which runs through the centre of the woods. Alternatively you could walk to the woods along the Tarka Trail from Okehampton. It's about a one mile walk from the centre of the town.
In the woods you will find wonderful Douglas Fir trees and beech trees. Look out for wildlife including roe or red deer, redstart, pied flycatcher, nightjar and buzzard. It's a lovely place for a shady afternoon stroll or for mountain bikers looking for some trails in Devon.
The Tarka Trail runs through the woods so you can continue along this path to extend your exercise.
You can also pick up the Granite Way in Okehampton which is a great cycling and walking trail along a disused railway line. View Full Details>>
Ashclyst Forest
2 miles (3 km)
Enjoy miles of woodland cycling and walking trails in this large forest near Killerton. There are a number of waymarked trails to try starting from the National Trust Car Park. The forest is excellent for wildlife spotting with various birds and deer to look out for. It is also well known for its butterflies with white admiral, small pearl-bordered fritillary, dark green fritillary, purple emperor and silver-washed fritillary amongst the species. You can extend your exercise by heading to the nearby Killerton Park where there are more cycling and walking tracks to try. View Full Details>>
Axminster to Bridport
16 miles (25 km)
Follow National Cycle Route 2 on this short route through the lovely Devon countryside along minor roads and tracks.
The ride takes you from the pretty market town of Axminster in Devon through some pleasant rural scenery to the finish point at Bridport in Dorset. View Full Details>>
Axminster to Dorchester
34 miles (55 km)
Travel from Devon into Dorset following National Cycle Route 2.
The south coast is never far away as you travel through some lovely countryside on your way to the market town of Dorchester on the River Frome. The route takes you through many pretty Dorset villages including Little Bredy and Winterborne St Martin and has splendid views of the Dorset countryside and coast. You'll also pass close to the historic Hardy Monument which is worth a small detour if you have time. View Full Details>>
Barnstaple to Tiverton
47 miles (75 km)
Follow National Cycle Route 3 through Devon and Somerset from Barnstaple to Tiverton on the River Exe. View Full Details>>
Bellever Forest
5 miles (8 km)
Enjoy a cycle or walk around this lovely forest in the Dartmoor National Park. The circular route starts in the pretty hamlet of Bellever and passes Laughter Hole Farm, Laughter Tor, Bellever Tor and a number of interesting stone cairn circles. It's a delightful and peaceful area with lots of different walking trails to choose from. Cyclists are welcome but please keep to the stone roads. The East Dart River also runs through the forest so you can enjoy a waterside stroll and a picnic. Look out for Dartmoor Ponies as they graze the forest. View Full Details>>
Bere Peninsula Circular
8 miles (13 km)
This circular ride/walk takes you along the River Tamar and then the River Tavy with splendid views of the beautiful Tamar Valley AONB. You start at Bere Ferrers and head north along the River Tamar to Bere Alston before the route returns to its origin along the River Tavy. You will also pass near to the beautiful Lopwell Dam which is worth the small detour as you return. The nature reserve consists of a variety of different habitats including mudflats, freshwater marsh, wildflower meadow, scrub-grassland, saltmarsh and semi-natural woodland.
The ride is easy to access from Bere Ferrers railway. It includes a few steep climbs but with terrific views at the high points. Much of the route follows the Tamar Valley Discovery Trail so is also suitable for walkers. View Full Details>>
Bideford to Ilfracombe
31 miles (50 km)
This lovely route follows National Cycle Network Route 3 and National Cycle Route 27 from Bideford to Ilfracombe on the north Devon coast.
Much of the route is traffic free following first the Tarka Trail along the River Torridge and then the River Taw around Barnstaple. You then join the South West Coast path with its stunning coastal scenery, passing through the pretty villages of Woolacombe and Mortehoe as you go. View Full Details>>
Blackdown Hills - Hemyock Uffculme Culmstock Circuit
11 miles (17 km)
The Blackdown Hills AONB is a splendid place to cycle with so much beautiful countryside to enjoy. The Blackdown Hills AONB website has created a series of fantastic routes exposing some of the finest scenery of the area.
This 11 mile circular route starts in Hemyock and passes Uffculme and Culmstock. There are views of the River Culm and a series of pretty villages to enjoy as you pass along several delightful country lanes. View Full Details>>
Bude to Bideford
40 miles (65 km)
Cross from Cornwall to Devon following National Cycle Route 3 from Bude to Bideford. This section follows the Tarka Trail: a popular off road cycle path which follows the River Torridge for a scenic and traffic free ride.
You start by following the River Neet and the Bude Canal to Helebridge on a lovely traffic free path. View Full Details>>
Bude to Okehampton
35 miles (56 km)
Follow National Cycle Network routes 3 and 27 from Bude in Cornwall to Okehampton in Devon. You start by following the River Neet and the Bude Canal to Helebridge on a lovely traffic free path. Country roads then take you through Holsworthy and then Hatherleigh before a pleasant run through Abbeyford Woods takes you to Okehampton. View Full Details>>
Burrator Reservoir
4 miles (6.5 km)
This circular walk explores the area surrounding this attractive reservoir in Dartmoor. It's a place well worth exploring on foot or by bike. As well as waterside paths along the reservoir there are miles of lovely woodland trails, brooks, streams and waterfalls in the surrounding area. You'll also pass a number of rugged Dartmoor Tors and the River Meavy at the western end of the reservoir.
This route starts at the Nosworthy Bridge car park at the eastern end of the reservoir and heads to the dam along the trail at the southern side of the water. You'll pass mixed woodland and Sheeps Tor - one of Dartmoor's most imposing tors. The route then passes through the mixed woodland on the northern side of the reservoir, passing Peek Hill, Leather Tor and Sharpitor. The final section takes you into Norsworthy Woods to Leather Tor Bridge and then back to Nosworthy Bridge.  Look out for Dartmoor ponies on your way through this lovely area.
The Devonport Leat runs into the reservoir and makes for a nice extension to the route. The leat was constructed in the 1790s to carry fresh drinking water from the high ground of Dartmoor to the expanding dockyards at Plymouth Dock. Footpaths will take you through woodland north of the reservoir to the aqueduct of the River Meavy on Walkhampton Common.
If you enjoy this route then you could head to the nearby Plymbridge Woods for a great trail running along a disused railtrack.
You can also enjoy great views back down to the water on the climb to Sheepstor. The walk to the summit starts from the same car park, taking you up to Yellowmead Down on the eastern side of the reservoir.
Burrator Reservoir is located near to Yelverton and Tavistock. View Full Details>>
Cann Woods
3 miles (5 km)
These woods on the outskirts of Plymouth have miles of good cycling and walking trails. For mountain bikers there's some good downhill trails and nice wide tracks for leisure riding. Features include twists, turns, jumps and some berms built up by local riders. See the video below for an idea of the sort of tracks you will find on the site.
There's also a myriad of footpaths on which walkers can explore the 230 hectare (568 acre) site. Look out for pretty bluebells in the spring and a variety of wildlife including deer and various woodland birds.
To extend your exercise head to the western end of the site and pick up the Plymbridge Woods Family Cycle Trail. The shared cycling and walking trail runs alongs the trackbed of a disused railway line with views of the River Plym.
The West Devon Way long distance trail also runs past the woods. Pick up the trail and head north to visit the Bickleigh Vale and the village of Yelverton. Here you can enjoy a stroll around Yelverton Garden House or pick up the cycle trails around Burrator Reservoir. View Full Details>>
Devon Coast to Coast
99 miles (160 km)
This is the complete National Cycle Network route from Ilfracombe on the North coast of Devon to Plymouth on the south. The route follows National Cycle Route 27 and National Cycle Route 3 through this beautiful county, making use of miles of disused railway lines. Most of the ride is traffic free making for a really fabulous cycling experience.
The first section runs from Ilfracombe to Barnstaple and includes a coastal section around Woolacombe and a run along the Tarka Trail and the River Taw into Barnstaple.
You continue along the Tarka Trail from Barnstaple to Bideford with more waterside cycling along the River Taw and the River Torridge.
The next section runs from Bideford to Okehampton, along the Tarka trail and quiet country lanes. You'll pass Great Torrington and Hatherleigh while there are also waterside stretches along the River Torridge and then the River Okement into Okehampton.
The final section takes you from Okehampton to Plymouth through Dartmoor National Park following a series of quiet roads and traffic free paths along National Cycle Route 27. The first section takes you along the Granite Way to Lydford on a lovely off road path. You then continue on road to Tavistock with the impressive Brent Tor a highlight on this section. View Full Details>>
Drakes Trail
22 miles (35 km)
This 22 mile cycle or walk runs from Tavistock to the coast at Plymouth, along National Cycle Route 27. Much of the route is traffic free with visits to local parks and woods to enjoy on the way. The trail is named after the explorer Sir Francis Drake who was born in Tavistock and has a statue in Plymouth. The route also passes along  Drake's Leat a watercourse constructed in the late 16th century to tap the River Meavy which supplied Plymouth with its water. View Full Details>>
Exe Estuary Trail
16 miles (26 km)
This splendid, largely traffic free ride takes you around the beautiful Exe Estuary on the south Devon coast. It runs along National Cycle Network route 2 from Exmouth to Dawlish. The ride takes place on mostly well surfaced, flat cycle paths so it is quite an easy ride. Most sections are suitable for families or beginners looking for a nice introduction to cycling.
The route starts off in Exmouth and heads north along the river with splendid views of the Exe Estuary Nature Reserve. The RSPB reserve is great for birdwatching so look out for lapwings, redshanks and Cetti's warblers as you go. You soon come to the village of Lympstone with its pretty harbour and the 19th century Italianate riverfront brick clock tower known as Peter's Tower. You continue to Exton, passing Nutwell Park and the Georgian neo-classical Grade II listed mansion house of Nutwell Court. The next stage takes you through Topsham, passing the Exe Reedbeds Nature Reserve before coming to Lower Wear. Here you cross a bridge over the river to the western side where you pass the Riverside Valley Park and the Exeter Canal. View Full Details>>
Exe Valley Ride
7 miles (11 km)
This lovely easy ride or walk follows the River Exe, the Exeter Canal and National Cycle Route 2 from Exeter to Exminster. View Full Details>>
Exeter Canal
5 miles (8 km)
Follow the Exeter Ship Canal from the centre of Exeter to the River Exe Estuary. It's a nice easy cycle or walk following the canal towpath for about 5 miles.
The route starts near the cathedral in the city centre and heads south towards Topsham, passing River Exe Country Park and the Exe Reedbeds nature reserve. There's nice views of the River Exe and lots of water loving wildlife to look out for. View Full Details>>
Exeter to Dawlish
16 miles (25 km)
Follow National Cycle Route 2 along the River Exe from Exeter to Dawlish. Much of this route is off road following the Exe Estuary Trail and the Exeter Canal before a short on road section along the south west coast path, finishing near the train station in the pretty town of Dawlish. Route highlights include the lovely views of the river and canal, with the lovely deer park and castle at Powderham another draw. View Full Details>>
Exeter to Exmouth
12 miles (20 km)
This easy route follows National Cycle Route 2 from Exeter to Exmouth.
The route starts near Exeter train station and heads south along the River Exe to the coastal town of Exmouth.
Much of this route is off road and very flat making it a comfortable ride.
Highlights on the route include the river views, the Exe Reedbeds Nature Reserve and the nearby River Exe Country Park. View Full Details>>
Exmouth to Axminster
34 miles (55 km)
Follow National Cycle Route 2 through Devon from Exmouth to Axminster.
This ride includes some beautiful coastal scenery and attractive countryside as you travel through Devon. Highlights on the route are the spectacular scenery along the Jurassic Coast and the lovely seaside towns of Budleigh Salterton, Sidmouth and Seaton. View Full Details>>
Exmouth to Budleigh Salterton Railway Path
4 miles (7 km)
This is a nice easy cycle or walk along the disused railway path running from Exmouth to Budleigh Salterton.
It runs along National Cycle Route 2 through rolling countryside and woodland. The path is ideal for families looking for a safe, easy route.
Our Exmouth to Budleigh Salterton Coastal Circular Walk uses the South West Coast Path and the railway path to create a circular walk through the area.
If you enjoy this ride you could pick up the Exe Estuary Trail at Exmouth and follow the route to Dawlish. It's another great, largely traffic free ride with wonderful views of the Exe Estuary Nature Reserve, the Exeter Canal and the Devon coast. View Full Details>>
Exmouth to Lyme Regis
31 miles (50 km)
Follow National Cycle Route 2 through the Devon countryside from Exmouth to Lyme Regis. You will cross the border from Devon to Dorset on this attractive route which follows the spectacular Jurassic Coast. View Full Details>>
Exmouth to Sidmouth
12 miles (20 km)
This short route takes you along National Cycle Route 2 from Exmouth to Sidmouth. The route starts near Exmouth train station and heads east along off road paths and a dismantled railway line to Budleigh Salterton. A series of quiet country roads then takes you onto the finish point at Sidmouth.
Highlights include the wonderful coastal views as you approach Sidmouth and the Otter Estuary Nature reserve near Budleigh Salterton. View Full Details>>
Granite Way
11 miles (18 km)
This lovely, largely off road cycle route runs from Okehampton to Lydford Gorge through the Dartmoor National Park. It runs for about 11 miles along a disused railway path and forms part of National Cycle Network Number 27 but is suitable for both cyclists and walkers.
The route begins in Okehampton and takes you towards Meldon where you will pass the impressive Meldon Viaduct and a delightful bluebell wood. View Full Details>>
Haldon Forest Park
2 miles (3.5 km)
Enjoy miles of cycling and walking trails in this 3500 acre forest near Exeter. The cycling trails are well laid out and colour coded according to difficulty. There is a nice easy trail named the 'Discovery Trail' which is well surfaced and great for families looking for a safe ride or for walkers looking for a pleasant stroll. It has fun features for children and takes in some stunning views over Exeter and Dartmoor. 
The blue Challenge trail is a moderate mountain bike trail with a combination of surfaces, some narrow sections and gentle gradients for intermediate cyclists. More experienced riders can try the red graded 'Ridge Ride Trail' which is a technical, fast and flowing trail with tight corners and lively descents to test your reflexes. Bike hire is available from Forest Cycle Hire. Walkers can enjoy a number of waymarked trails of varying lengths and difficulty. The Butterfly Trail is a three mile circular walk with views across the forest and over the Teign valley. There's also the Mamhead Sensory Trail, an easy 1.5 miles trail with breathtaking views over the Exe estuary to the Jurassic Coast. View Full Details>>
Ilfracombe to Minehead
39 miles (62 km)
Travel through Devon and Somerset along Regional route 51 and enjoy the splendid countryside and coastal views of Exmoor.
You start in Ilfracombe and head east to Lynton via Combe Martin. There are splendid coastal views to enjoy at Combe Martin Bay and Woody Bay before arriving at Lynton with its pretty harbour.
From Lynton you continue east towards Porlock with a pleasant riverside section along the East Lyn River. At Porlock you will pass the beautiful Porlock Bay and the Bird of Prey Centre near Allerford. The final stretch takes you through the countryside to the finish point at the train station in Minehead.
This route is fully signed from start to finish and includes several challenging climbs. You will be rewarded, however, with some spectacular views. Most of the route takes place on country lanes, although there are some short off road sections to enjoy too. View Full Details>>
Ilfracombe to Ossaborough Railway Path
5 miles (8.5 km)
This is a nice easy short walk or cycle along the disused London and South Western Railway Ilfracombe Branch Line, from Ilfracombe to Mortehoe and Woolacombe railway station.
The route starts off by the pier in Ilfracombe and soon joins the railway path on the outskirts of the town. It then heads south passing Slade Reservoirs while giving a great view of the beautiful surrounding countryside. View Full Details>>
Killerton Park
3 miles (5 km)
The Killerton Estate is 6,400 acres of parkland and countryside containing over 60 miles of footpaths and cycle tracks. It is located near Broadclyst in the Exeter region of Devon.
The estate also contains a beautiful landscaped garden with rhododendrons, magnolias and rare trees surrounded by rolling Devon countryside. The walk also passes Killerton House - an 18th-century house with a marvellous collection of 18th- to 20th-century costumes.
The route below is devised for walkers but there is also cycle track at Killerton. It is great for families and follows a safe circular route around the beautiful parkland at Killerton, starting and finishing at Killerton's stable-block. Please click here to download the gpx file for the Kilerton Park cycle route (it follows a similar path to the walk).
If you'd like to continue your exercise then you could head a couple of miles east to Ashclyst Forest where there are more cycling and walking tracks to try. View Full Details>>
Mount Edgcumbe Country Park
3 miles (5.5 km)
With 865 acres of parkland, beautiful landscaped Cornish gardens and stunning coastline, Mount Edgcumbe Country Park is a fantastic place to visit.
This circular walk begins at the parking lot, near the Cremyll Ferry which you can catch from Plymouth to the park. The path then joins the coastal path to Raveness Point, passing the beautiful Barn Pool (see video) and the Raven's Cliffs. You continue to Picklecombe Point before returning to the start point through the delightful deer park, passing the magnificent Mount Edgcumbe House on the way. View Full Details>>
National Cycle Route 28
85 miles (137 km)
This signed Sustrans Cycle Route runs from Okehampton to Yealmpton with an extension to Plymouth planned in the near future. View Full Details>>
National Cycle Route 3
327 miles (527 km)
This is the complete route for Sustrans National Cycle Route 3 in the south west of England. View Full Details>>
Newton Abbot to Brixham
16 miles (25 km)
This route starts near Newton Abbot train station and heads south east along future National Cycle Route 28 towards Torquay. You'll then follow a coastal path to Paignton and then onto the finish point at Brixham breakwater.
Highlights on this route include the splendid coastal views at Torbay. View Full Details>>
Newton Abbot to Totnes
22 miles (35 km)
This route starts near Newton Abbot train station and heads south east along future National Cycle Route 28 towards Torquay. You'll then follow a coastal path to Paignton before heading inland towards Totnes on a series of quiet roads and tracks. You'll finish by crossing the River Dart in Totnes.
Highlights on this route include the splendid views of Torbay. View Full Details>>
Okehampton to Plymouth
40 miles (65 km)
This lovely route passes through Dartmoor National Park and follows a series of quiet roads and traffic free paths along National Cycle Route 27 from Okehampton to the popular port of Plymouth. The first section takes you along the Granite Way to Lydford on a lovely off road path. You then continue on road to Tavistock with the impressive Brent Tor a highlight on this section. View Full Details>>
Plymbridge Woods
4 miles (6 km)
This is the delightful Plymbridge Woods family cycle trail. It runs alongs the trackbed of a disused railway line through oak woodland, with the River Plym by your side for part of the ride. It's largely flat and uses a well surfaced track so it's a nice safe ride for children or for anyone looking for an easy introduction to cycling. You'll pass a series of viaducts, a disused railway station and pretty bridges over the river. There's also an abundance of wildlife to look out for including butterflies, foxes and deer. Birdlife includes dipper, grey wagtail, little grebe, grebe, heron and kingfisher. From the Cann Viaduct you may also see peregrine falcons breeding in the summer months.
The route starts at the National Trust car park at Plymbridge Woods and follows the Great Western Railway track north passing Cann Wood and Bickleigh Vale before finishing at Dewerstone Woods. It's a lovely trail which is suitable for cyclists and walkers.
To continue your exercise you can head east from the river and explore Cann Woods. There's some good mountain bike trails and miles of footpaths to be found here.
Another good option is to head to the nearby Burrator Reservoir which has miles of footpaths and cycleways to enjoy. Also nearby is the Cadover Bridge to Dewerstone Rocks walk which also runs along the River Plym.
If you head south you can visit Saltram Park where there is a great cycle trail along the River Plym estuary. The Plym Valley Trail will take you there if you head south or to Clearbrook if you head north. View Full Details>>
Plymouth to Looe
22 miles (35 km)
This route follows National Cycle routes 27 and 2 from Plymouth in Devon to Looe in Cornwall. The route starts on the south west coast path in Plymouth following it to the Cremyll Ferry which will take you across the water into Cornwall. There is then a nice off road section through Mount Edgcumbe Country Park before rejoining the South West Coast path with its splendid views of the beautiful Whitsand Bay (below). The route continues to Looe with more spectacular coastal scenery to enjoy including views of Tregantle fort and the lovely seaside village of Seaton. View Full Details>>
Plymouth to Tavistock
20 miles (32 km)
Follow National Cycle Route 27 from Plymouth to Tavistock on this attractive largely traffic free route. The route starts near the Plymouth town centre and then heads north along the River Plym and the West Devon Way, passing by the impressive Saltram House - a George II era mansion. There is then a long traffic free stretch through woodland taking you through Bickleigh Vale to Clearbrook and Yelverton. You then cross the Grenofen Bridge over the River Walkham before an on road section takes you to Tavistock on the River Tavy. View Full Details>>
Plymouth to Totnes
27 miles (43 km)
This beautiful ride along National Cycle Route 2 , takes you through Dartmoor National Park and the South Devon AONB.
You start at the marina in Plymouth and follows the River Plym towards Longbridge. The ride continues to Ivybridge on a mixture of on road and traffic free sections. At Ivybridge you will cross the River Erme before heading through the countryside on quiet country lanes towards South Brent, Harbourneford and Dartington. The final traffic free section from Dartington to Totnes is very pleasant with a short spell along the River Dart to finish. View Full Details>>
Roadford Lake
9 miles (15 km)
This beautiful 730 acre lake and country park in Dartmoor is perfect for a waterside cycle or walk. The route starts at the car park by the lakeside cafe and then takes you around the lake on quiet country lanes.
There are also two way-marked cycle trails starting near the cafe/visitor centre. The green trail is an easy ride through the woodland and as ideal for families. The blue trail is more adventurous and will suit anyone looking for a fun off road trail.
For walkers there are 5 way-marked trails taking you to the cob shelter, bird hide and Jubilee Sundial. Look out for a wide variety of wildlife in the woodland and on the lake. View Full Details>>
Saltram Park
2 miles (3.5 km)
Enjoy a circular cycle or walk around Saltram Park and the River Plym estuary on this easy route in Plymouth. National Cycle Route 27 runs along a splendid traffic free trail through Saltram Wood and along the River Plym. There's also lots of walking trails to explore 500 acres of woodland, farmland, beaches, saltmarshes, meadows and river estuary.
The West Devon Way runs past the estate so you could pick this up to extend your outing. If you follow it north you will come to Plymbridge Woods where there is a great family cycle trail along a disused railway line.
The Plym Valley Trail starts at the park too. The shared cycling and walking trail will take you north to Clearbrook on a 7 mile traffic free trail. View Full Details>>
Slapton Ley
6 miles (10 km)
This walk takes you along Slapton Sands and the Slapton Ley National Nature Reserve in Devon. The lagoon at Slapton Ley is the largest natural freshwater lake in South West England. It's a beautiful area with the lovely shingle beach and the ocean on one side and the stunning lake on the other. There are a number of walking trails taking you through the reserve, including a family trail which takes about 45 minutes. You can also easily continue to the nearby village of Slapton.
The reserve is fantastic for wildlife with a number of bird hides around the lake. Look out for Cetti's warbler, Swallows, Badgers and Otters as you make your way through the reserve.
For cyclists there is a super coastal road taking you past the lake and Slapton sands.
The South West Coast Path runs past the site so there is scope for continuing your walk along the coast towards Dartmouth or Salcombe.
If you head west you can visit Start Point where you can look out for seals and basking sharks before enjoying an interesting tour of the lighthouse. View Full Details>>
Sticklepath Cycle Route
29 miles (46 km)
This circular route takes you through some splendid Devon countryside around Okehampton and Sticklepath.
You first head north from Sticklepath to Hatherleigh, enjoying a stretch along the River Taw before a wooded section through Abbeyford Woods. You then cross the River Okement and continue through Honeychurch and Sampford Courtenay. View Full Details>>
Stover Country Park
2 miles (3 km)
Explore over 114 acres of woodland, heathland, grassland and lakes on this circular walk through the peaceful Stover Country Park, near Newton Abbot in Devon. The walk takes you around the delightful Stover Lake before following the canal outlet through the woodland. The park also includes the Ted Hughes Poetry Trail which takes in specially designed Poetry Posts each displaying a poem by Ted Hughes on a theme relating to wildlife of the natural world.
The route below is designed for walkers but there is also a designated cycle route through the northern part of the Park.
The Templer Way runs through the park so you could pick this up to continue your walk. Heading north would take you to Bovey Tracey while heading south would take you along the Stover Canal to Newton Abbot. Our Newton Abbot Walk starts from the town and takes you to the park on this route. View Full Details>>
Stover Cycle Path
6 miles (9.5 km)
This off road cycle trail runs between Bovey Tracey and Newton Abbot on National Cycle Route 28. The route runs for about 6 miles on a fairly flat path so it's a nice easy ride. On the way you'll pass through the lovely Stover Country Park where there's 114 acres of woodland, heathland, grassland and lakes.
The route starts in Bovey Tracey on the edge of the Dartmoor National Park. The trail then heads south east running parallel to the River Bovey and skirting the eastern edge of Stover Park.
You continue past Teigngrace where you run along the Stover Canal and the River Teign into Newton Abbot. View Full Details>>
Tiverton to Bridgwater
39 miles (62 km)
Travel from Devon into Somerset on this lovely largely traffic free ride along National Cycle Route 3.
You start with a cruisy long stretch along the Grand Western Canal before country roads take you to Taunton. At Taunton you can enjoy another waterside stretch along the Bridgwater and Taunton Canal which takes you all the way to Bridgwater. View Full Details>>
Totnes to Ivybridge
19 miles (30 km)
Follow National Cycle Route 2 through Dartmoor National Park from Totnes to Ivybridge. View Full Details>>
Totnes to Salcombe
25 miles (40 km)
Follow the Dart Valley Trail and other tracks and minor roads through the beautiful Devon countryside from Totnes to the Salcombe ferry. You start in Totnes and follow the trail along the River Dart before heading on road through Blacklawton and Slapton to the coast. View Full Details>>
West Country Way
186 miles (300 km)
This long distance cycle route takes you from the city of Bristol to the Cornish coast at Bude. View Full Details>>
Woodbury Common Devon
2 miles (3.5 km)
Enjoy miles of walking trails through this large area of common land in Woodbury, Devon. The Woodbury and Bicton commons consist of heathland, gorse, heather and pebblebeds from rivers which once flowed across the basin. You can also climb to the ancient hill fort of Woodbury Castle where there are great views of the Exe estuary, Haldon Hills, Otter Valley, and Portland Bill on the coast. The fort was built around 500-300 BC and has a moat which you can walk through.
The area is a really good place for wildlife spotting. Look out for birds such as Dartford Warbler and butterflies including High Brown Fritillary and Silver Studded Blue. You can extend your walk by continuing south to Bystock Pools Nature Reserve where there is a lilly-pad filled lake, heathland, wildflower meadow and boardwalks. It's a great place to look out for dragonflies and birds such as willow warblers, blackcaps and stonechats. Also at the southern end of the common you will find Blackhill Quarry and its lake.
This circular route starts from the car park near the Woodbury castle. The whole of it is more suitable for walkers but the area is also good for mountain biking. Start from the same start point and follow the tracks to Colaton Raleigh Common and then round to the quarry for a fun off road ride.
The East Devon Way runs through the common so you can pick this up to continue your walk. If you head north east you will come to the Hawkerland Valley and the Aylesbeare Common RSPB nature reserve. To the south west is the town of Exmouth and the lovely Exmouth Nature Reserve. Also nearby is the River Otter and the Otter Estuary where you can enjoy waterside walking trails and a variety of wading birds. View Full Details>>
Wray Valley Trail
7 miles (11 km)
This shared cycling and walking trail runs along a dismantled railway line from Moretonhampstead to Bovey Tracey in Devon. View Full Details>>