Dorset Walks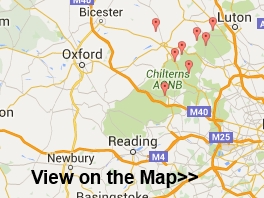 Enjoy beautiful countryside, stunning coastline and numerous pretty villages in this special county. Highlights include the lovely Cranborne Chase AONB, the stunning Golden Cap Estate and the delightful village of Abbotsbury.
Use the filter to show walks of a certain type such as woods, reservoirs, hills, long distance, country parks, canals and rivers.
In the spring walkers flock to the beautiful bluebell woods in the Dorset area. Click the 'Woodland' button below to see these.
Use the links to view full route information including elevation profiles, interactive maps and GPS downloads.
You can also view an overview map of all the routes in the using the Dorset Walk Map>>
Route Name
Distance
Description
Abbotsbury Castle
2 miles (4 km)
This walk from the pretty Dorset village of Abbotsbury visits the Iron Age Hillfort of Abbotsbury Castle. The route makes use of two long distance trails to take you to the site, where there are fine coastal views to enjoy. It's only about a two mile walk from the village but there is a fair climb to the hill's peak which stands at a height of almost 700ft.
The walk starts in the centre of the village and immediately picks up the Macmillan Way which starts in Abbotsbury. You follow the waymarked trail north fo about half a mile until you link with the South Dorset Ridgeway. Follow the path west for about 1.5 miles and you will come to the hill fort. The castle's position high above the Channel made it a first-line defence against invasion. The fort was occupied by the Celtic Durotriges tribe, but when the Romans invaded in AD 43, the second Augustian legion of Vespasian took the fort quickly with little struggle before moving on to Maiden Castle.
You can return the same way or continue west along the path and then head south to the coast. In this way you can turn it into a long circular walk.
The area is great for walkers with lots of options for extending your walk. You could head to the delightful Abbotsbury Subtropical Gardens or head to the wonderful Chesil Beach. View Full Details>>
Abbotsbury Subtropical Gardens
1 miles (1 km)
Enjoy a short walk around these beautiful gardens in Abbotsbury, Dorset. There are well laid out footpaths taking you through 30 acres of charming gardens with rare and exotic plants from all over the world. These include Camellia groves, Magnolias, Rhododendron and Hydrangea. Abbotsbury Gardens won the HHA/Christie's 2012 Garden of the year.
Highlights in the gardens include a pretty sclulpture trail, woodland trails in the arboretum, tranquil ponds, a summer house and a viewpoint with great views of the south coast.
The South West Coast Path runs past the gardens so you can pick this up to continue your walk to the nearby Chesil Beach or to the village of Abbotsbury. Also nearby is the Hardy Monument and the Iron Age Hillfort of Abbotsbury Castle where there are wonderful views over the Dorset coast and countryside. View Full Details>>
Agglestone Rock
3 miles (5.3 km)
This walk takes you across the Godlingston Heath Nature Reserve to the prominent sandstone block of Agglestone Rock. The walk crosses Black Down which rises some 300ft above sea level. As such it is a moderately challenging walk with the reward of fantastic views towards the coast for much of the way. Look out for wildlife including wild horses and possibly deer.
The walk starts at Middle Beach in Studland where there is ample parking. From here you follow Beach Road round to the Studland Store and then cross the main road. Walk up Heath Green Road and then turn right onto Agglestone Road and you will soon come to the heath where you can pick up the footpaths. View Full Details>>
Arne Nature Reserve
3 miles (5 km)
This beautiful coastal nature reserve is located near Wareham in Dorset. There are miles of footpaths to follow through woodland, heathland and countryside to the stunning coastline. Here you can enjoy fabulous views of the islands in Poole Harbour and look out for a wide variety of coastal birdlife. Visitors include wading birds, ducks, avocets, black-tailed godwits, curlew and brent geese. Ospreys are regularly seen on migration in late summer and in autumn.
With 1,392 acres to explore you can spend most of the day at the reserve. The area also has a large herd of Sika Deer which are usually seen in the fields but are often near the waters edge too.
There's a friendly visitor centre next to the car park where you can learn all about the reserve.
If you would like to continue your walk then the Purbeck Way runs through nearby Wareham. Here you can also enjoy a lovely waterside stroll along the River Frome. The Blue Pool is also nearby so you could continue your outing at this lovely turquoise lake and nature reserve.
Just to the south you will find Hartland Moor Nature Reserve with Middlebere Heath and Middlebere Lake. There's more nice walking trails and a number of bird hides to make use of here. View Full Details>>
Athelhampton House
1 miles (1 km)
Explore the beautiful parkland and gardens surrounding the marvellous, 15th century Athelhampton House. The gardens are a delight with footpaths taking you to topiary pyramids, fountains and the 15th century dovecote. The River Puddle also meanders through the park so you can enjoy riverside views too. View Full Details>>
Avon Heath Country Park
2 miles (4 km)
This is a short, easy walk around the delightful Avon Heath Country Park near Ringwood. You will follow a series of peaceful woodland paths on this circuit of the park. The park is dominated by lowland and wet heath, acid grassland and heather, and woodland. There is also an abundance of widlife to look out for including Sand Lizards, Smooth Snakes and Dartford Warblers. The park is ideal for families with a Nature Nursery for children which includes den building, pond dipping, mini beast hunting, campfires and outdoor cooking. View Full Details>>
Avon Valley Path
34 miles (55 km)
This wonderful river valley footpath takes you from Salisbury to Christchurch on the South Coast.
You start by the magnificent cathedral in Salisbury and head south towards Downton. The path then continues through Woodgreen and Godshill Wood before you arrive at the lovely Hampshire town of Fordingbridge.
The next section is a particularly pleasant waterside path taking you along the River Avon to Ibsley where the path passes through the Blashford Lakes which has a variety of wildlife to enjoy. View Full Details>>
Badbury Rings
2 miles (4 km)
Climb this Iron Age hill fort and enjoy wonderful views across the Dorset countryside on this circular walk near Wimborne.
The route starts at the car park on Blandford Road and takes you around Badbury Rings on good footpaths. The countryside surrounding the fort is very attractive with woodland, fields and nice views towards Kingston Lacy. You'll also pass the ancient woodland of the Oaks which was planted in the 14th century.
The site has evidence of Bronze Age, Iron Age and Roman occupation. It is named after the Iron Age hill fort with the three rings, which date from around 500 to 600 BC.
If you would like to continue your walk then you could visit the nearby Kingston Lacy. View Full Details>>
Baiter Park
2 miles (3 km)
Enjoy a cycle or walk through this harbourside park in Poole. The route follows a nice surfaced path along the coast from Baiter Park to Whitecliff Park with great views over Parkstone Bay to Brownsea Island and the Purbeck Hills. It follows National Cycle Route 25and is suitable for families looking for a traffic free cycle ride or an easy coastal walk.
The route starts from the Baiter car park and heads east along the waterside path. You'll see lots of sailboats in the water as you make your way to Whitecliff rside Park where you'll pass the marina. There's also great views towards the Purbeck Hills and lots of birdlife to look out for on the water.
You can extend your outing by heading west to Poole Quay and continuing to Holes Bay and the lovely Upton Country Park. Also nearby is Poole Park which has a large boating lake and a miniature railway. View Full Details>>
Blue Pool Dorset
2 miles (3 km)
This extraordinary lake in Dorset is located near Wareham and Corfe Castle. Particles of clay in the water diffract reflected light, meaning the pool changes colour regularly. At any time it could be a 'cloudy' grey, green, or more typically a beautiful turquoise. Surrounding the lake are a number of sandy walking paths and peaceful woodland trails. Steps take you to a vantage point where you get great views of the pool and the surrounding Purbeck Hills. The Blue Pool is also a nature reserve. Look out for the Dartford warbler, nightjar, Silka deer, squirrels, rabbits and badgers. The site also contains a Giftshop, Museum, Tea-house and Plant Centre.
The Purbeck Way runs past the site so you could pick this up if you would like to continue your walk. If you head south east along the trail you will soon come to Corfe Castle where you can visit the fascinating castle ruins and enjoy a climb across Corfe Common. The delightful Arne Nature Reserve is also nearby so this is another good option. View Full Details>>
Bournemouth Coast Path
37 miles (60 km)
This super walk takes you along the beautiful Dorset and Hampshire coastline from Swanage to Lymington. You will visit the beautiful beaches at Sandbanks and Bournemouth while enjoying super cliff top walking at Swanage, Studland and Barton-on-Sea.
Other highlights include the delightful nature reserves at Studland and Hengistbury Head where you will see a variety of coastal birdlife. Also of note is the stunning Christchurch Harbour and the final section along a sea wall through the beautiful Keyhaven Marshes. This fabulous nature reserve runs from Keyhaven to Lymington with a large variety of birdlife and splendid views of the nearby Isle of Wight. View Full Details>>
Brit Valley Way
11 miles (18 km)
From the cliffs of the Jurassic Coast at West Bay follow the Brit Valley Way to Chedington, near Beaminster. View Full Details>>
Brownsea Island
3 miles (5.5 km)
This circular walk takes you on a tour of the beautiful Brownsea Island off the coast of Poole in Dorset. View Full Details>>
Bulbarrow Hill
2 miles (4 km)
This walk explores the Dorset Downs, visiting the Iron Age hillfort at Bulbarrow Hill. The area has an interesting history and offers fine views over the Blackmore Vale.
There's a car park just to the east of the hill where you can pick up the Wessex Ridgeway to take you across the hill to Rawlsbury Camp. The hill is the second highest in Dorset standing at a height of 274-metres (899 feet). The views from the summit stretch into Somerset, Wiltshire and Devon.
To extend your walk you could head north east along the Wessex Ridgeway to Ibberton Hill, Okeford Hill and Blandford Forest. Continue south west and you will come to Ball Hill.
Cyclists can reach the hill by following National Cycle Network route 253 from the picture postcard village of Milton Abbas or Okeford Fitzpaine. View Full Details>>
Burton Bradstock
1 miles (2 km)
There are a number of lovely coastal walking trails around this pretty National Trust run estate in Dorset. The estate is part of the Jurassic Coast and includes cliff-top trails along Burton cliff and the popular shingle Hive beach. You can use the National Trust car park above Burton Cliff to access the walking trails. Alternatively you could follow the South West Coast Path from nearby Bridport to reach the estate. From the area there are splendid views of Chesil Beach and Golden Cap, the highest point on the south coast. The area is also great for flora and fauna with a variety of plants such as pyramidal orchids, thrift, common mallow and wild clary. Look out for birds such as kestrels and buzzards. View Full Details>>
Castleman Trailway
16 miles (26 km)
Travel from Ringwood to Poole along the disused Southampton to Dorchester railway line on this easy cycle and walking route. Route highlights include 3 lovely country parks - Avon Heath Country Park, Moors Valley Country Park and Upton Country Park. View Full Details>>
Cerne Abbas Giant
2 miles (4 km)
This circular walk visits Giant Hill in Dorset where you will find the striking chalk hill figure of the Cerne Abbas Giant. View Full Details>>
Charmouth
2 miles (4 km)
Go fossil hunting on Charmouth beach and enjoy wonderful views of the Jurassic Coast on this walk in Dorset. This circular walk starts from the Charmouth Beach car park where you can gain access to the beach and search for fossils. The route then makes use of two long distance trails to take you along the beautiful stretch of coast. You first head east along the Monarch's Way to Stonebarrow Hill before returning along Stonebarrow Lane along the South West Coast Path. You can then finish the walk with a stroll through the pretty village of Charmouth before returning to the car park. The walk includes some wonderful cliff top scenery, beautiful beaches and a range of interesting flora and fauna. There are also nice views of the River Char which you'll cross twice at the start and end of the walk.
Charmouth can also be reached on foot from Lyme Regis by following the South West Coast Path east for about 2 miles. You can also extend your walk by heading east along the coast to the splendid Golden Cap Estate.
The Lyme Regis to Charmouth circular walk visits the fascinating cliffs at Black Ven and the Lyme Regis Golf Club. View Full Details>>
Chesil Beach
21 miles (33 km)
This walk takes you along Chesil Beach to St Catherine's Chapel in Weymouth, Dorset. The walk starts from the Chesil Beach Centre car park at Portland Harbour. The centre has a welath of information about the area, wildlife exhibitions and a good cafe.
The pebble beach runs for 18 miles with a series of beautiful lagoons on one side and the sea on the other. The Fleet lagoons are also a nature reserve so look out for a variety of coastal birds including Goldeneye and Manx shearwater.
This walk runs from the car park to Abbotsbury where you will find the delightful Abbotsbury Subtropical Gardens and St Catherine's Chapel which is dated from the 14th century. You can return along the beach or pick up the South West Coast Path at Abbotsbury and return on the other side of the lagoons.
You can also continue all the way along the beach to Burton Bradstock. This section of the beach passes West Bexington Nature Reserve and Burton Mere. The reserve consists of reedbed with grazing marsh and mixed coastal scrub. It is home to a variety of flora and fauna including Cetti's warbler, reed warbler, reed bunting, dormouse and water vole. As such it is another highlight of this wonderful stretch of Dorset coast.
At the end of the beach you will find the splendid Burton Bradstock Estate run by the National Trust. View Full Details>>
Christchurch Harbour
6 miles (9 km)
This fine circular walk takes you around the beautiful Christchurch Harbour in Dorset. You'll visit the historic priory, climb to Hengistbury Head, stroll along the beautiful beaches at Mudeford and visit the pretty Stanpit Marsh Nature Reserve. The walk also includes two ferry crossings so you can really enjoy the harbour from all angles!
The walk starts from the car park next to Christchurch Priory in the centre of the town. You can enjoy a stroll around the priory grounds where there is a lovely stream leading to the old mill and the harbour. You then follow the path along the River Stour to the Wick Ferry. Here you can catch a little boat across the river for a fee of £1. The ferry runs on most days but if it's closed then you can always continue along the riverside path to Tuckton and cross the river there.
On the other side of the Avon you pick up the Stour Valley Way to take you through fields to Hengistbury Head. Look out for horses in the fields and herons and egrets on the water meadows on this section.
The paths then climb to Hengistbury Head where there are splendid views of the Isle of Wight, Mudeford Spit, Christchurch Harbour and Priory, the Purbeck Hills and Bournemouth Pier and beach. Look out for a variety of wildlife and heather in the late summer.
The path then descends to the lovely Mudeford Spit with its gorgeous beaches, sand dunes and pretty beach huts. Walk along the beach for about 10 minutes and you will reach the ferry on the left hand side. The ferry runs every 15 minutes during British Summer Time, from Easter to late October. It also operates at Weekends and School Hoildays in the Winter months, weather permitting. Click here for more information.
The ferry takes you to Mudeford Quay where there is a nice cafe for refreshments. Walk along the beach for a short while before turning west and following roads back to Stanpit Marsh Nature Reserve. Here you will find lagoons, marshland and reed beds with Curlew, Little Egret, Black-tailed Godwits and Herons to look out for.
The final section takes you past the Two Riversmeet golf course to the town and priory.
To extend your walking in the area you could follow the Avon Valley Path north along the River Avon. View Full Details>>
Colmers Hill
1 miles (2.2 km)
Enjoy a circular walk to Colmers Hill and enjoy wonderful views over the Dorset countryside and coast. The hill is located just to the west to the town of Bridport, providing great views over the town. The hill is a distinctive landmark of the area with its conical shape, topped by pine trees.
Start the walk from the little village of Symondsbury where footpaths will take you up to the hill top. It's quite a steep climb but you are rewarded with splendid views of rolling hills and the Jurassic Coast. In the springtime you may also see bluebells around the summit.
After taking in the views the route continues west toward Quarry Cross. Here you pick up Shute's Lane to descend back to the village. Here you can enjoy refreshments at the excellent Symondsbury Kitchen, where there is a lovely garden to sit out in. View Full Details>>
Corfe Castle
3 miles (5 km)
This circular walk takes you around the Dorset village of Corfe Castle, visiting Corfe Common and passing the fascinating ruins of the 11th century ruined castle.
You can park at the car park off West Street before heading south to the common along public footpaths. Corfe Common is Dorset's largest area of common land and a lovely place for a walk. It's particularly lovely in the summer months when there are various wildflowers such as the rare wild chamomile. The bright yellow blossom of gorse is also a feature of this pretty area. Look out for wildlife including nightjar, Dartford warbler, butterflies and various reptiles.
On the common you can also climb to an elevated ridge for fabulous views towards the castle. The ridge reaches a height of about 200ft so it's a great spot to take some photos of the castle and the surrounding Purbeck countryside. On the ridge you will also find a series of bumps which are in fact 4,000 year old Bronze Age burial mounds.
After taking in the views you descend on the Purbeck Way back to the village. You'll pass the pretty Church of St. Edward which dates from the 12th century. It is well worth exploring with a 15th century font made of Purbeck marble, a fine Victorian interior and a fascinating 15th century reredos (a screen that would have been in front of the chancel) with carvings in white marble.
After passing through the town the trail then passes below the castle before climbing the hills just to the west of the site. From here there are more splendid views of the area.
You can also explore the castle ruins which are owned by the National Trust. The castle has a fascinating history being partially demolished in 1646 by the Parliamentarians during the English Civil War. There is a fee for this however.
After your walk you can enjoy refreshments in the village with lots of tea rooms and pubs to choose from.
To extend your walking in the area you can pick up the Purbeck Way long distance trail. If you head north west along the trail you will soon come to the wonderful Blue Pool. Here you will find a beautiful turquoise lake surrounded by peaceful woodland trails.
Heading east along the trail will take you into the splendid seaside town of Swanage. If you are staying in Swanage you could walk to the castle from there. It's a great walk with wonderful views over Poole Harbour and Studland.
If you head south along the Purbeck Way you can visit the wonderful coastal viewpoint at St Aldhelm's Head and the 13th century St Aldhelm's Chapel. This is located near the pretty village of Worth Matravers with its picture postcard village cottages and pretty village pond.
Another option is to follow the The Hardy Way to the marine wildlife reserve at Kimmeridge Bay. View Full Details>>
Dancing Ledge
2 miles (4 km)
Visit this lovely area of the Dorset coast on this circular walk to Dancing Ledge. The walk starts at the car park in the pretty village of Langton Matravers and descends to the coast through some attractive countryside.  Dancing Ledge is so called because when the waves wash over the surface of the rocks it appears as the the ledge is 'dancing'. It's a very pretty spot with lovely views down the coast and the option of continuing to Seacombe Cliff and the nearby village of Worth Matravers.
To extend your walk you could pick up the South West Coast Path and head east towards Swanage and Durlston Country Park. Our Purbeck Circular Walk also passes the site so you could pick this up and explore the beautiful Isle of Purbeck. View Full Details>>
Duncliffe Wood
2 miles (3 km)
Explore miles of cycling and walking trails in this large area of ancient woodland near Shaftesbury. The woods cover 93 hectares (230 acres) with waymarked trails and lots of pretty bluebells in the spring months. There's also a nice climb to Duncliffe Hill with great views of Blackmore Vale to enjoy. Look out for a variety of woodland birds and butterflies including silver-washed fritillary, white admiral and purple hairstreak.
To continue your walking in the area you could head a few miles south east to the Cranborne Chase AONB and visit the lovely Fontmell and Melbury Downs at Compton Abbas. The area is a nature reserve with a variety of interesting flora and fauna. There's also a climb to Melbury Hill where there are great views over the Vale of Wardour and Shaftesbury.
The Hardy Way long distance trail also passes through the woods. You could follow the trail from Shaftesbury to the woods or head south west to Marnhull. Here you can pick up the Stour Valley Way and further explore this lovely area. View Full Details>>
Durlston Country Park
3 miles (5 km)
This circular walk takes you around the beautiful Durlston Country Park, near Swanage, Dorset. The walk begins at the car park and takes you past Durlston Castle to the coast at Durlston Head. Here you join the South West Coast Path for a coastal section to Anvil Point Lighthouse via Tilly Whim Caves. You'll also pass the Great Globe - one of the largest stone spheres in the world.
From the lighthouse you head inland to the Townsend Nature Reserve where you will find a variety of wildlife including 33 species of breeding butterfly, over 250 species of bird recorded, 500 wildflowers, 500 moths. The walk then returns to the car park and the finish point.
With 280 acres of countryside, dramatic sea cliffs and a fantastic and informative visitor centre, Durlston is well worth exploring. View Full Details>>
Eggardon Hill
2 miles (3 km)
Climb to this Iron Age hill fort and enjoy wonderful views over Marshwood Vale on this hilltop walk near Bridport.
The walk starts from the roadside parking area shown on the google street view link below. The footpath to the hill is just up the road from here. The hill fort is over 2500 years old and is rich in attractive plantlife. From the 252 m (827 ft) summit the views are wonderful with the English Channel and Lyme Bay visible on a clear day. It's a nice elevated path which takes you to the Bell Stone before returning the same way.
A local cycle route runs past Eggardon hill so you could follow this from nearby Powerstock to reach the hill. National Cycle Network Route 2 could also be followed from Bridport to Uploders before picking up the local route to Eggardon. It's a nice ride along a series of pretty country lanes.
You could also start the walk from Powerstock and follow good footpaths to the hill. View Full Details>>
Ferndown Stour and Forest Trail
10 miles (16 km)
This nice easy circular walk starts and finishes in Ferndown, first taking you through Ferndown Forest to Longham where you will pass the pretty Longham Lakes.
You then join the River Stour for a pleasant waterside stretch taking you to Dudsbury before heading around Holmwood Park and finishing in Ferndown. View Full Details>>
Fontmell and Melbury Downs
5 miles (7.5 km)
Enjoy a variety of beautiful flora and fauna in this nature reserve in Compton Abbas on the Dorset/Wiltshire border. The area is associated with the novels of Thomas Hardy and includes a climb to Melbury Hill for wonderful views over the area. Also look out for a variety of birds, butterflies, wildflowers and orchids in this delightful area.
The walk starts from the car park at the top of Spread Eagle Hill and follows footpaths to Compton Abbas. From here you climb past Compton Down before reaching the 863 feet summit of Melbury Hill. From here there are splendid views over Blackmore Vale, Vale of Wardour and Shaftesbury. On the summit there's a handy toposcope which details the landmarks you can see. From the summit the walk then descends back to Compton Abbas before crossing Fontmell Down and returning to the car park.
At the end of your walk you can enjoy refreshments at the Compton Abbas Airfield Restaurant which is located just to the east of the car park. View Full Details>>
Forde Abbey
2 miles (2.5 km)
This former Cistercian monastery has 30 acres of award winning gardens to explore. It's perfect for a peaceful afternoon stroll in beautiful surroundings.
You can extend your walk by picking up the Jubilee Trail which starts at the abbey. The long distance trail crosses from one side of Dorset to the other, taking you on a tour of some of the county's best scenery and prettiest villages. View Full Details>>
Frome Valley Trail
16 miles (26 km)
This is a riverside walk along the River Frome from its source at Evershot to Dorchester. View Full Details>>
Golden Cap Estate
3 miles (5 km)
Enjoy miles of beautiful woodland, countryside and coastal walking trails in this stunning section of the Dorset AONB.  The Golden Cap Estate is located between Bridport and Charmouth on the Dorset coast. It contains the highest cliffs on the south coast and is part of the Jurassic Coast, a UNESCO World Heritage Site.
This walk starts at the Langdon Hill car park near the village of Chideock. You then follow a footpath through the Scots pine and larch woodland on Langdon Hill. It's a nice start to the walk particularly in spring and summer when the woods are covered in bluebells and foxgloves.
After leaving the woods you climb towards the high point on Golden Cap which stands at 191 metres (627 ft). It's worth the climb as the views along the coast in both directions are simply wonderful.
The route then descends along the South West Coast Path towards Gabriel's mouth and then inland to the ruined medieval St Gabriel's chapel. View Full Details>>
Hambledon Hill
2 miles (4 km)
Climb Hambledon Hill and enjoy far reaching views over the Cranborne Chase AONB on this walk near Child Okeford in Dorset. On the hill you will find one of the country's best preserved Iron Age hill forts. The area is also a National Nature Reserve so there is an abundance of interesting flora and fauna to look out for. Plants include pyramidal orchid and wild thyme while butterfly species include dingy skipper, grizzled skipper, chalkhill blue and adonis blue. From the 192 m (630 ft) summit there are fabulous views over rhe Blackmore Vale, the river Stour, Wiltshire and Somerset.
This circular walk starts from the village of Child Okeford and follows country lanes and the Stour Valley Way to the hill summit. You then descend back to the village via Fernhayes Copse.
The Stour Valley Way and the Wessex Ridgeway both cross the hill so you could pick up either of the long distance trails to extend your walk. View Full Details>>
Hardy Monument
2 miles (2.5 km)
Enjoy wonderful views over the Dorset countryside from this historical viewpoint near Portesham and Abbotsbury. The monument was built in 1844 in memory of Vice-Admiral Sir Thomas Masterman Hardy, Flag Captain of HMS Victory at the Battle of Trafalgar. This circular walk starts at the National Trust car park next to the monument and takes you over Black Down and through Benecke Wood. The walk can be extended to visit Portesham Hill and the nearby village of Portesham.
If you're coming by bike then you could catch a train to Dorchester and follow National Cycle Network Route 2 to the monument.
If you'd like to continue your walking in the area then you could visit the lovely Abbotsbury Subtropical Gardens which are only a few miles from the monument. Also nearby is the fascinating Iron Age Hillfort of Maiden Castle. The South Dorset Ridgeway passes the monument and is a great way to explore this section of the Jurassic Coast. View Full Details>>
Hartland Moor
2 miles (3.5 km)
This walk visits the splendid Hartland Moor National Nature Reserve near Wareham in Dorset. It follows the Hartland Way and Poole Harbour Trail around the woodland and heathland. It's a peaceful and attractive area with a number of bird hides where you can look out for the wide variety of birdlife which visit the heath. Look out for osprey, hen harriers, hobbies, woodlark, stonechats, meadow pipits and avocets from the hide at Middlebere Lake. There's also great views to the nearby Middlebere Heath and Corfe Castle. You can start the walk from the roadside parking near Middlebere Farm.
The area has strong associations with the Wessex of Thomas Hardy Novels. The fictional Egdon Heath, setting for The Return of the Native, is based on the area.
You can extend your walking in the area by visiting Arne Nature Reserve which is a couple of miles to the north of Hartland Moor. Just to the south you can enjoy a walk around Corfe Castle and Corfe Common. You can also pick up the The Hardy Way here and further explore the Purbecks. View Full Details>>
Hengistbury Head
4 miles (7 km)
Follow the miles of walking trails in this stunning nature reserve on the Dorset coast. After a short climb to the summit of Hengistbury Head you will be rewarded with fabulous views of the Isle of Wight, Mudeford Spit, Christchurch Harbour and Priory, the Purbeck Hills and Bournemouth Pier and beach. You can also walk along the lovely Mudeford Spit with its gorgeous beaches lined with pretty beach huts.
The trails are on well defined gravel paths taking you through lovely heathland and sand dunes with views of freshwater ponds, reed beds and salt marshes. Over 300 bird species have been recorded in the area including Purple Heron, the Pink-footed Goose, the European Honey Buzzard, the Melodious Warbler and numerous Skylarks. There is also a wildlife pond where the country's rarest amphibian, the Natterjack Toad can be spotted.
The Bournemouth Coast Path and the Stour Valley Way both run past Hengistbury Head so you could pick up either of these long distance trails to continue your walk.
On the opposite side of Christchurch Harbour you can visit the lovely Stanpit Marsh Nature Reserve. The reserve is home to horses, foals, rabbits and a variety of wading birds. It also contains lagoons, reedbeeds and marshland with splendid views back towards Hengistbury Head and Christchurch Priory. You can reach the reserve by catching the ferry from Mudeford and then heading west for about a mile to Stanpit. View Full Details>>
Highcliffe Castle and Coast
2 miles (3 km)
Explore the grounds of this 19th century Gothic Revival house and enjoy a walk along the splendid Highcliffe coast and cliffs. The castle is surrounded by attractive wide lawns and beautiful formal gardens. There are also nice woodland trails along the cliff top and a zig-zag path down to the beach. There's great views from the high points along the south coast towards Christchurch Bay and the Isle of Wight.
The walk also visits the Steamer Point Nature Reserve just to the west of the castle. The reserve has some nice woodland trails and a variety of flora and fauna to look out for.
Just to the east of the castle you'll find Chewton Bunny Nature Reserve. The wooded Chine has a trail leading to a pretty waterfall.
To extend your walking in the area you can pick up the Bournemouth Coast Path. If you head west you'll come to Christchurch and the delightful Stanpit Marsh Nature Reserve. Also nearby is Hengistbury Head and Mudeford with its lovely beaches and fabulous coastal views.
Heading east along the coast path takes you to Barton-on-Sea and Milford on Sea where you can explore the wonderful Keyhaven Marshes. View Full Details>>
Holt Heath National Nature Reserve
4 miles (6.5 km)
Enjoy a walk through beautiful Dorset heathland in this delightful National Nature Reserve near Wimborne Minster. There are miles of good walking tracks taking you through over 1000 acres of woodland and heathland. In the summer the purple heather and gorse are really beautiful. The area is also fantastic for wildlife - look out for New Forest Ponies, Dartford warbler, Curlews, various reptiles and a variety of butterflies.
This circular walk starts at the Whitesheet car park and follows footpaths across the heath to Cock's Moor Pond and Newman's Lane. You then pick up the Ferndown, Stour and Forest Trail to take you back to the car park through peaceful woodland.
If you'd like to continue your walking in the area then you could pick up the Castleman Trailway and head into the nearby Ferndown Forest for more peaceful woodland trails. View Full Details>>
Hurn Forest
5 miles (8 km)
Enjoy a cycle or walk through this pleasant area of woodland near Bournemouth. There are miles of good tracks to explore the area which includes woodland, heathland and ponds. The Moors River also runs past the western edge of the wood where you will also be able to see Bournemouth Airport.
There is a parking area on Matchams Lane from which this route starts. You can see this on the street view link below.
To extend your outing head to the nearby Avon Heath Country Park near Ringwood. View Full Details>>
Isle of Portland
8 miles (13 km)
Follow the Portland Coast Path around the Isle of Portland on this wonderful coastal circular walk in Dorset. View Full Details>>
Jubilee Trail
88 miles (142 km)
This walk crosses from one side of Dorset to the other, taking you on a tour of some of the county's best scenery and prettiest villages. The Trail runs from Forde Abbey on the Somerset border in the west, across Dorset to Bokerley Dyke on the Hampshire border. You will pass through Winterborne Abbas, Upwey, West Knighton, Crossways, Moreton, Bere Regis, Milton Abbas, Winterborne Stickland, Durweston, Stourpaine, Pimperne, Tarrant Gunville, Chettle and Cranborne. View Full Details>>
Jurassic Coast
110 miles (177 km)
Walk the entire length of the spectacular Jurassic Coast on this epic route in south west England. The UNESCO World Heritage Site runs for 95 miles from Exmouth in Devon to Old Harry Rocks in Dorset.
The walk uses a section of the South West Coast Path visiting a series of pretty villages and beautiful beaches with fascinating geological rock formations along the way.
The walk starts in Exmouth and heads east along the River Exe Estuary to Orcombe Point and the lovely Sandy Bay.
The next stage takes you to Budleigh Salterton, where you head through the Otter Estuary Nature Reserve, before turning north to Sidmouth. From here you head to Seaton, passing a very popular section of the path from Branscombe to Beer. Around here there are some fantastic cliff tops including the stunning Hooken Cliffs, a Jurassic Coast UNESCO World Heritage Site.
At Seaton you pick up the Undercliff Walk to take you to Lyme Regis. You'll pass through the Undercliff National Nature Reserve where there is a wide variety of interesting flora and fauna to look out for. The stretch of coast is of high geological significance containing rocks from the Triassic, Jurassic and Cretaceous periods. It's also botanically diverse with species rich chalk grassland, holm oak, rhododendron, orchids and laurel.
The next section takes you from Lyme Regis to Golden Cap, passing the pretty village of Charmouth on the way. This section is popular with fossil hunters and includes the Charmouth Heritage Centre where you can see fossil collections and learn all about the geology of the Jurassic Coast. The Golden Cap Estate is another major highlight of the route with a high point standing at a height of 191 metres (627 ft), providing spectacular coastal views. The estate also includes some lovely woodland trails and a wide variety of flora and fauna to look out for.
You continue past Bridport to Burton Bradstock where you reach the western end of Chesil Beach. The unusal pebble beach runs for 18 miles with a series of beautiful lagoons on one side and the sea on the other. You'll pass Abbotsbury, before coming to Weymouth where there are fine views of the Isle of Portland.
From Weymouth you continue past the Osmington White Horse to another route highlight at Lulworth Cove and Durdle Door. Here you find two of the Jurassic Coast's most spectacular natural features. At Lulworth you can enjoy views of a beautiful sheltered bay enclosed almost in a circle and formed 10,000 years ago by the combined forces of a river and the sea. Next to the cove you will pass the West Lulworth Heritage Centre which contains a museum about the coast and the village. Near the cove the route passes Durdle Door, a spectacular natural limestone arch with an adjacent beach and caves.
The next stage takes you to the Purbeck Marine Wildlife Reserve at Kimmeridge where you pick up the Kimmeridge Bay to Chapman's Pool Walk. In the marine reserve you can explore the beach where there are a number of rock-pools with a variety of marine wildlife. Chapman's Pool is another photogenic spot with a delightful cove just to the west of Worth Matravers on the Isle of Purbeck.
The route continues to the popular seaside resort of Swanage where you will pass the lovely Durlston Country Park. From here it's just a few miles to the finish point at Old Harry Rocks. View Full Details>>
Kimmeridge Bay to Chapmans Pool
9 miles (14 km)
This circular walk takes you along the South West Coast Path to two noteable highlights on the Jurassic Coast.
The beautiful Kimmeridge Bay is part of the Purbeck Marine Wildlife Reserve. On the beach you will find a number of rock-pools where you can look out for a variety of marine wildlife.  From here you can head east along the South West Coast Path to the lovely Chapman's Pool. The walk passes Clavell Tower and Egmont Point where there is a pretty waterfall.
From Chapman's Pool the return leg climbs through the countryside above Kimmeridge. You'll pass Smedmore Hill and Swyre Head before returning to Kimmeridge. The views on this elevated section of the coast and countryside are simply stunning. View Full Details>>
Kingston Lacy
3 miles (5 km)
Explore the extensive parkland and gardens surrounding this lavish country mansion near Wimborne Minster in Dorset. Well laid out way-marked footpaths will take you across the wide lawns and through peaceful woodland to the beautiful Japanese Gardens with bamboo plants, granite lanterns and an authentic Japanese tea house. You can also follow the avenue of Lime trees to the arboretum known as Nursery Wood.  Here you'll find a beautiful collection of azalea, camellia, rhododendron and flowering cherry trees. Other features in Kingston Lacy Park include the restored Victorian Kitchen Garden, the ancient Egyptian obelisk, the Rose Garden, the South Terrace, the Parterre, the Fernery and the Cedar Walk.
You can also explore the Italian style house with its collection of ancient Egyptian artefacts and paintings including pictures by Rubens and Van Dyck.
If you have time you could also explore the wider estate which covers 8500 acres. Highlights include the nearby Badbury Rings Iron Age hill fort and the delightful two and a half mile long Beech Avenue. The Stour Valley Way long distance walking trail also runs past the estate so you could pick this up and follow the River Stour into Wimborne Minster. View Full Details>>
Lamberts Castle to Coneys Castle
5 miles (8 km)
Enjoy wonderful views over Dorset's beautiful Marshwood Vale on this circular walk near Bridport. The walk visits the ancient hill forts of Lambert's Castle and Coney's Castle, making use of the Wessex Ridgeway and various other footpaths, bridleways and country lanes. It is an interesting and varied walk passing through heathland, acid grassland and woodland. The views across the Marshwood Vale to the coast are stunning on a clear day. The area is also rich in wildlife which includes meadow pipit, stonechat, green woodpecker, yellowhammer, willow warbler, redstart, tree creeper and nuthatch.
The walk begins at the National Trust car park and heads to the 2500 year old Lambert's Castle. You then pick up the Wessex Ridgeway and head south to Coney's Castle. View Full Details>>
Lewesdon Hill
6 miles (9.5 km)
This is a walk to the highest point in Dorset from the small town of Beaminster. It follows the Wessex Ridgeway for just over 3 miles, through some lovely countryside, to the 279 m (915 ft) summit of Lewesdon Hill. View Full Details>>
Liberty Trail
28 miles (45 km)
Follow in the footsteps of the villagers that made their way to join the Protestant Monmouth Rebellion in 1685.
The route starts at Ham Hill Country Park where you will find splendid views of the Mendip Hills, Blackdown Hills, Quantock Hills and Dorset Downs. From here you head south through West Chinnock, Haselbury Plucknett, Misterton and Wayford Woods before coming to Forde Abbey. This former Cistercian monastery has 30 acres of award winning gardens and is well worth a look. Also of interest is Cricket St Thomas - it's just to the north of the trail and has 160 acres of parkland and gardens to explore.
The route continues towards Thorncombe and then onto Fishpond Bottom via Lambert's Castle Iron Age hill fort. The final stretch takes you past Wooton Fitzpaine and then along the River Lim to Lyme Regis on the coast. View Full Details>>
Lodmoor Country Park
2 miles (3.5 km)
Enjoy a peaceful walk around this country park and nature reserve in Weymouth. View Full Details>>
Longham Lakes
2 miles (2.5 km)
These two pretty lakes near Ferndown have a nice walking trail to try. The area is a popular bird watching site with a wide variety of birds to look out for on the water. These include  Black-necked Grebe, Garganey, Pintail, Goldeneye, Ruddy Duck, Little Gull and Yellow-legged Gull. It's a really peaceful spot, ideal for an easy afternoon stroll.
You can park at the Haskins Garden Centre just to the north east of the lakes. Then follow Green Lane to the reserve. After your walk you can enjoy refreshments at the garden centre cafe.
The Ferndown, Stour and Forest Trail and the Stour Valley Way both run past the site so you could extend your walk by picking up the riverside path. Heading east will take you past Bournemouth into Christchurch. View Full Details>>
Lulworth Castle
3 miles (5 km)
Explore the beautiful grounds of this 17th Century castle on this circular walk in Dorset. You will pass the exquisite 18th century Chapel of St Mary's, the fascinating Lulworth Castle House and the recently restored Lulworth Castle. View Full Details>>
Lulworth Cove to Durdle Door
4 miles (6.5 km)
Take in two of the Jurassic Coast's most spectacular natural features on this short walk in Dorset. The walk starts at the picturesque village of West Lulworth where you will find rows of pretty cottages and the Castle Inn - one of the oldest pubs in Dorset dating from the 16th Century. The trail then takes you to the coast and the beautiful Lulworth Cove. This sheltered bay is enclosed almost in a circle and was formed 10,000 years ago by the combined forces of a river and the sea. Next to the cove you will pass the West Lulworth Heritage Centre which contains a museum about the coast and the village.
From the cove you follow the South West Coast Path west towards Durdle Door. This spectacular natural limestone arch also has an adjacent beach and caves. The walk then takes you back to West Lulworth along countryside walking trails.
There is ample parking at Lulworth Cove. If you are coming by public transport you could get the train to Wool and then a connecting bus to the cove.
The walk can be extended by heading a few miles west and visiting the beautiful Ringstead Bay and Osmington Mills on the longer Lulworth Cove to Osmington Mills Coastal Walk. View Full Details>>
Lulworth Range Walks
4 miles (6 km)
This circular walk in Dorset visits the deserted village of Tyneham before heading along the coast at Brandy Bay and Worbarrow Bay. It is part of the Lulworth Range Walks in the Purbeck Hills near Kimmeridge Bay. The range walks are open most weekends but check the website below for more details.
The walk starts from the car park in Tyneham Village with its interesting ruined buildings. You then head to the South West Coast Path where there are lovely views along the coast to Brandy Bay, Horbarrow Bay and Kimmeridge Bay. The route continues west along the coast to Worbarrow Tout and the beautiful Worbarrow Bay. A climb to the Iron Age Hill Fort at Flower Barrow is quite challenging but you are rewarded with more magnificent coastal views. The route continues to Whiteway Hill before descending back into Tyneham.
The area is owned by the military and while this restricts access it does encourage a wide variety of interesting flora and fauna. Look out for rare flowers, fungi and insects as you make your way through this lovely area.
The walk can easily be extended by heading east to the nearby Povington Hill (191 m) and the range's highest point, Ridgeway Hill (199 m).  Here you will find the pretty Stonehill Downs Nature Reserve where there is a variety of birdlife to look out for. View Full Details>>
Lyme Regis to Charmouth
4 miles (7 km)
Follow the coastal path from Lyme Regis to Charmouth on this popular walk in West Dorset. This circular walk follows the South West Coast Path from the centre of Lyme Regis to the pretty village of Charmouth before returning along the beach.
You start the walk in Lyme Regis and climb towards the golf course above Timber Hill. The path crosses the golf course and the woodland on Fern Hill before descending to Charmouth. After exploring the village you then pass along the beach to return to Lyme Regis. You'll pass the striking cliffs at Black Ven and the Spittles which are a well known fossil hunting spot. Please note it's wise to check the tide times before walking back along the beach. The tide should be going out before you start the return leg. If it is coming in then return on the same path above the towns. View Full Details>>
Lyme Regis to Seaton Undercliff Walk
7 miles (11.5 km)
Travel from Dorset into Devon on this popular walk through the Undercliff National Nature Reserve. The reserve is one of the highlights on the Jurassic Coast with a wide variety of flora and fauna to look out for. View Full Details>>
Macmillan Way
290 miles (467 km)
This epic long distance path links Boston in Lincolnshire to Abbotsbury in Dorset. It is promoted to raise money for the charity Macmillan Cancer Relief.
The route starts from Boston and then runs across the Fens to Bourne before joining the limestone belt. You then head to Stamford and then along the shoreline of Rutland Water. You'll also pass through the medieval market town of Oakham where there's some wonderful old architecture at the Norman castle and the 16th century Oakham School.
The trail then heads south and west via Warmington to Stow-on-the-Wold, then into the Cotswolds via Cirencester and Tetbury to Bradford-on-Avon. After leaving the Cotswolds you follow the path through Somerset passing Castle Cary before entering Dorset and the final section to Abbotsbury via Sherborne.
The route joins with other popular trails including the Viking Way at Oakham, the Thames Path National Trail near Thames Head and with the South West Coast Path towards the end of the route. View Full Details>>
Maiden Castle Dorset
2 miles (2.5 km)
Climb to this Iron Age hill fort near Dorchester and enjoy wonderful views over the surrounding countryside. Maiden Castle is the largest and most famous pre-Roman fortress in Britain. It covers almost 100 acres with banks as high as 80 feet enclosing a hill-top site of about 45 acres. It was inhabited as early as the Bronze Age, but most of the visible ramparts were erected in the 1st century BC. 
There is a car park on Maiden Castle Road just north of the hill fort. From here you can pick up good footpaths to take you around the site. There's superb views to Dorchester and over the Dorset countryside as you make your way round the fort.
You can reach the site by bike by following National Cycle Network Route 2 from Dorchester. You can pick up the route from the centre of town near the train station. It's then about a one mile ride along Maiden Castle Road to the site.
The South West Coast Path runs just to the south of the hill so you could pick it up and head west to the Hardy Monument to extend your walk. View Full Details>>
Maiden Newton
6 miles (9 km)
This Dorset based village sits in a rural spot on the River Frome near to the county town of Dorchester. Two major long distance walking trails pass through the village and there's also a National Nature Reserve a short walk away. View Full Details>>
Mapperton House
1 miles (2 km)
This Tudor mansion in Dorset is surrounded by stunningly beautiful gardens, perfect for a peaceful afternoon stroll. There are three levels of gardens descending from the manor house. Highlights include the beautiful Italianate garden with grottoes, stone ornamental birds, animals and fountains. ponds, an orangery and summerhouses. There is also a Wild garden with specimen shrubs and trees.
Mapperton is surrounded by lovely countryside and peaceful woodland. You could continue your walk along the Jubilee Trail which runs past the house. View Full Details>>
Martin Down Nature Reserve
2 miles (4 km)
This beautiful nature reserve on the Hampshire/Dorset border consists of 350 hectares of unspoiled chalk downland. It's a splendid area with miles of good footpaths taking you past wildflower meadows and sweeping grassland.
This circular walk starts from the car park off the A354 near Bokerley Junction. You then follow good footpaths around the reserve, passing along the Bokerley Dyke which defines the border between the counties of Hampshire and Dorset.
The area is great for flora and fauna. Look out for birds such as Cuckoos, yellowhammers, and skylarks. In the summer months there are various butterflies including Adonis blue and the dark green fritillary. The area is covered with an abundance of pretty plants and flowers including several species of orchid.
If you would like to extend your walk then you could pick up the Jubilee Trail which starts from the reserve. You could follow the trail to the nearby Pentridge Hill for great views over the Hampshire and Dorset countryside. You could also head north to Vernditch Chase where there are some nice woodland walking trails to try.
Martin Down is located near to both Fordingbridge and Salisbury. View Full Details>>
Minterne Gardens
1 miles (2 km)
Explore the stunning gardens surrounding this fine house in the village of Minterne Magna in Dorset. The house has been the home of the Churchill's and Digby's family for the last 350 years. The first Sir Winston Churchill rented Minterne from Winchester College in 1660, and left it to his younger son General Charles Churchill. His widow then sold the house to Robert Digby.
The house is surrounded by wonderful gardens with good footpaths taking you to lakes, waterfalls and streams with delightful little bridges. Flora and fauna includes Himalayan Rhododendrons and Azaleas, Cherries, and Maples. The gardens are generally open daily between mid February and early November but check the website link below for more details.
If you'd like to continue your walking in the area then you could pick up the Wessex Ridgeway and follow it to the nearby Cerne Abbas Giant. View Full Details>>
Monarch's Way
615 miles (990 km)
This incredible 615-mile walk approximates the escape route taken by King Charles II in 1651 after being defeated in the Battle of Worcester.
The Monarch's Way starts at Worcester then travels north to Boscobel and then south to Stratford upon Avon. It then continues south through the Cotswolds to Stow on the Wold before turning south west towards Bristol via Cirencester. The route then heads south through the Mendip Hills to Wells and then on through Somerset towards Yeovil and then south west to Charmouth. You then follow the Dorset coast before turning north again to Yeovil, before heading east across the Downs to Brighton and then onto the finish point at Shoreham-by-Sea.
The walk also takes you through two World Heritage Sites, one National Park and six Areas of Outstanding Natural Beauty. For those interested in the history of the walk there is ample opportunity to learn and discover more with a series of museums and historical sites dotted throughout the route.
The walk is waymarked with a picture of the ship The Surprise, the Prince of Wales crown and the Royal Oak tree at Boscobel House.
The route has been split into two separate gpx files. The first includes the section from Worcester to Bridport via the Midlands and Somerset. View Full Details>>
Moors Valley Country Park
3 miles (5 km)
Moors Valley Country Park and Forest, is situated in Ashley Heath, on the Dorset/Hampshire border. The park has a number of peaceful woodland paths so is a great place for a safe and easy cycle or walk. There are a number of well waymarked cycle and walking routes through the park, while there is also cycle hire available throughout the year.
The park contains the Moors River and two Lakes where you can see Grey Herons, Great Crested Grebes, Mallards and Mute Swans. There is also a steam railway and a 'Go Ape' adventure park.
Moors Valley is situated right next to Ringwood Forest so there is scope for continuing your ride for several miles through more peaceful woodland. View Full Details>>
North Dorset Trailway
13 miles (20.7 km)
This splendid walking and cycling path runs along a dismantled railway line from Sturminster Newton to Spetisbury in Dorset.
The path has regular views of the River Stour following it for most of the route. You will pass through a series of pretty villages and towns including Sturminster Newton, Stourpaine and Blandford Forum before finishing at Crawford Castle at Spetisbury. On the way there's nice views of the nearby Hod Hill and Hambledon Hill which is a great place to enjoy views over the area. View Full Details>>
Okeford Hill
1 miles (2 km)
Visit Okeford Beacon in Dorset and enjoy cycling and walking trails with wonderful views. You can park at the Okeford Hill Picnic Site, about a mile to the south of Okeford Fitzpaine. From here you can pick up the Wessex Ridgeway trail to explore the woodland and countryside around Okeford Hill. Many other tracks will take you into Blandford Forest or you can head south west towards Bell Hill and Ibberton Hill.
The area is also home to Okeford Hill Mountain Bike Park. Here you can try a variety of downhill mountain bike trails. See the video below for a sample of what you can expect! There's also bridleways for cyclists at Shillingstone Hill and Blandford Forest. View Full Details>>
Old Harry Rocks
4 miles (6 km)
This circular walk visits the local landmark of Old Harry Rocks on the Dorset coast, near Studland. It's a popular walk with wonderful views towards Sandbanks, Poole Harbour and the Isle of Wight.
The three striking chalk formations mark the most easterly point of the Jurassic Coast. The rocks are thought to be named after Harry Paye, the infamous Poole pirate. His ship would lay in wait for passing merchant ships, using the rocks as cover.
You can park at the South Beach car park in Studland to start your walk. From here you pick up a nice flat footpath along the South West Coast Path to take you to the rocks. It's about a one mile stroll from the parking area to the rocks, with a seated viewpoint along the way. The path passes through chalk grassland with lots of pretty wildflowers to look out for in the summer months.
From the rocks you can then climb towards Ballard Point where you pick up a section of the Purbeck Way to take you across Ballard Down. You then descend back into Studland on a country lane, passing the Glebeland Estate. The route then heads to the pretty Norman Church of St Nicholas which dates from the 12th century, although there has been a church on this site from Saxon times. You can follow a public footpath through the church grounds which leads you back to the car park.
At the end of your walk you can enjoy refreshments at the Bankes Arms pub on Manor Road. It has a great beer garden overlooking Studland Bay.
To extend your walking in the area you could head north and explore the lovely Studland Heath Nature Reserve. Here you will find way marked trails taking you through sand dunes and heathland with a variety of wildlife to look out for. The heath leads into Godlingstone Heath where you can visit the impressive Agglestone Rock. The large sandstone block sits in an elevated position and commands wonderful views across the heaths to the coast.
Continuing west along the Purbeck Way from Ballard Down will take you to the village of Corfe Castle with its ruined castle and pretty cottages.
You can virtually explore the area around Old Harry by clicking on the Google Street View link below. View Full Details>>
Osmington White Horse
3 miles (5.5 km)
Climb to the Osmington White Horse and enjoy wonderful views along the Jurassic Coast on this circular walk in Dorset. You start the walk from the interesting village of Osmington, near Weymouth. The village includes a church dating from the 12th century and picturesque thatched dwellings dating back to the 16th century. You then pick up the South Dorset Ridgeway and the South West Coast Path to take you up to Osmington Hill. The distinctive figure dates from the early 19th century and represents King George III riding his horse. After taking in the views you descend to the village of Sutton Poyntz. It's a lovely little village with thatched cottages, a stream with a nice footpath and a mill pond. It's a great place to stop for refreshments before the final leg back to Osmington. This takes you along public footpaths past White Horse Farm before returning you to the village.
If you'd like to continue your walk you could head down to the lovely Osmington Mills and enjoy views of Osmington Bay. Continue east along the coast path and you will pass the site of the medieval village of Ringstead before coming to Ringstead Bay. If you would like to view the white horse without the walk you can visit the new Osmington White Horse viewpoint. It can be found on the A353 heading towards Osmington from Weymouth. It has information boards and a great view of the white horse. View Full Details>>
Pilsdon Pen
3 miles (5 km)
Visit this prominent hill in Dorset and enjoy wonderful views over the county on this walk in Marshwood Vale. The hill is the second highest point in Dorset and has a fascinating history. It is topped by an Iron Age hill fort where the remains of 14 roundhouses have been uncovered. Flint tools over 10,000 years old and Bronze Age burial mounds have also been discovered in the area. In the late 18th century Dorothy and William Wordsworth lived nearby and were comforted by the surrounding hills as they were reminded of their native Lake District.
The walk starts from a car park on the junction of Pilsdon Lane and Cockpit Hill. A short walk takes you to the 277 m (909 ft) high point where there are fabulous views of Marshwood Vale, the Golden Cap Estate the south coast and the Quantocks. You then follow the Wessex Ridgeway west before returning on an alternative bridleway.
If you would like to extend your walk you could visit the high point in Dorset by heading east to Lewesdon Hill. View Full Details>>
Puddletown Forest
4 miles (6 km)
This large area of woodland near Dorchester has miles of footpaths and mountain bike trails. There are a number of easy walking trails and some more challenging climbs to Green Hill and Beacon Hill. If you are on a moutain bike you can enjoy miles of bridleways, short natural singletracks, downhill sections and some jumps. The forest is located just to the west of the village of Puddletown and the River Piddle. It is a nice walk to do if you are visiting Thomas Hardy's cottage which is located on the western fringe of the forest. View Full Details>>
Purbeck Way
15 miles (24 km)
This beautiful walk takes you from Wareham to Swanage giving splendid views of the Purbeck Hills and the Dorset coast. The route below uses the South West Cost path and the Purbeck Way to create a super circuit of the area.
The route starts with a lovely waterside stretch along the River Frome from Wareham. You then enter Stoborough Heath where you will pass the Blue Pool - a flooded, disused clay pit. Shortly after you arrive at the pretty village of Corfe Castle with its ruined 10th century castle of the same name. The path then leads you through Corfe Common and onto the stunning Dorset coast where you join the South West Coast Path. The coastal section then takes you past the beautiful Chapman's Pool, through Durlston Country Park to Swanage. From Swanage you continue to Ballard Down where you join the Purbeck Way, crossing the Purbeck Hills to return to Corfe Castle.
The video below left shows the splendid view as you cross the Purbeck Hills from Ballard Down to Corfe Castle. On your right you can see Poole Harbour and Bournemouth, while on your left is Swanage and the Purbeck Hills. On a clear day the Isle of Wight is also clearly visible. View Full Details>>
Rempstone Ride
12 miles (20 km)
This is a lovely, largely traffic free cycle or walk across Rempstone Heath in Dorset.
The route begins at Norden Station and soon enters the peaceful Rempstone Estate with its woodland, fields and heathland. On exiting the estate there are two alternative paths you can follow. The first heads towards the Sandbanks ferry with splendid views of Poole Harbour and Brownsea Island. The other takes you to Studland with its fabulous beaches and attractive coastline. Either of these make good alternative starting points for the ride although the Sandbanks ferry will be more accessible for most.
Cyclists should use a mountain bike or hybrid as the off road tracks on Rempstone Heath are quite bumpy and sandy in places. Most of this route takes place on the traffic free Rempstone estate so is also suitable for walkers.
To further extend your walk you could explore the Studland Heath Nature Reserve with its dunes, heathland and variety of wildlife. You can also pick up the South West Coast Path at the Sandbanks Ferry and head to Old Harry Rocks and Swanage.
Just to the east you will find Godlingstone Heath where you can visit the impressive Agglestone Rock. The large sandstone block commands wonderful views across the heaths to the coast. View Full Details>>
Ringstead Bay
3 miles (5.5 km)
This walk takes you along a particularly lovely section of the Jurassic coastline near Weymouth in Dorset.
The circular walk starts at Southdown at the good sized National Trust car park. It's also a terrific viewpoint with views over Weymouth Bay to Portland. A good footpath then takes you down to Burning Cliff where you pick up the South West Coast Path to White Nothe. The cliffs and views at White Nothe are particularly special. You can then return the same way or pick up the altrenative bridleway to take you back to the car park.
This stretch has some wonderful coastal scenery with bays, beaches and spectacular cliffs. There is also some lovely countryside to enjoy and the option of following a steep track down to the shingle beach. View Full Details>>
River Parret Trail
50 miles (80 km)
Follow the River Parrett from the source in Chedington in Dorset to the mouth in Bridgwater Bay, Somerset.
The route first heads to Langport passing Haselbury and the 16th century English Heritage owned Muchelney Abbey. You continue north through Langport and onto Burrowbridge where you will pass the interesting geological and historical site at Burrow Mump. The river then takes you towards Bridgwater passing the Westonzoyland Pumping Station Museum. This Industrial Heritage museum is dedicated to steam powered machinery and makes for a fascinating few hours.
The final section takes you through Bridgwater and Combwich before finishing at the beautiful Steart Marshes Nature Reserve and Bridgwater Bay National Nature Reserve on Bridgwater Bay.
In Bridgwater the trail links with the Bridgwater and Taunton Canal which offers more great opportunities for waterside walking or cycling. View Full Details>>
Rodwell Trail
2 miles (3 km)
The Rodwell Trail is a nice easy off road trail through Weymouth using a disused railway path. After passing through the Rodwell district of Weymouth you join a lovely coastal stretch at the ruins of 16th century Sandsfoot Castle and the beautiful Sandsfoot Cove. From here the path runs along the coast to the Ferry Bridge that you can cross to the Isle of Portland. View Full Details>>
Sculpture by the Lakes
1 miles (2 km)
This beautiful sculpture park in Dorchester is one of the major highlights of the region. There are 26 acres to explore on good footpaths, taking you around and between the pretty Pallington Lakes. The lakes are surrounded by lovely meadows and there is a stunning, beautifully designed garden too. It's a great place for an easy afternoon stroll with several fine sculptures by Simon Gudgeon to see.
You can easily extend your walk by heading to the nearby Pallington Heath where there are miles of woodland walking trails. The Jubilee Trail also runs past the lakes so you could pick this up to extend your outing. View Full Details>>
Shaftesbury
1 miles (1.5 km)
Enjoy a short walk around the Dorset town of Shaftesbury with a climb to Gold Hill, made famous from the Hovis adverts of the 1970s. The 1973 'Boy on Bike' ad was voted Britain's favourite advertisement of all time. It was directed by Ridley Scott, and includes the distinctive main theme of Antonin Dvorak's Symphony No. 9. The walk climbs the hill on an ancient cobbled street running beside the Grade I listed walls of Shaftesbury Abbey built by King Alfred the Great in the 14th century. After climbing Gold Hill the route heads to Castle Hill for more great views over the Cranborne Chase AONB and the beautiful Blackmore Vale.
The walk starts at the bottom of Gold Hill in the town centre. It's a steep climb up the cobbled hill so a reasonable level of fitness is required. There's rows of pretty cottages and wonderful views over the surrounding countryside to enjoy from the top. Here you will find the 14th century St Peter's Church, one of the few buildings remaining in Shaftesbury from before the 18th century. Also at the hill top you can visit the Gold Hill Museum which displays many artefacts relating to the history of Shaftesbury including Dorset's oldest fire engine, dating from 1744.
After enjoying the views the walk then heads to the nearby Castle Hill, another highlight of the town. The hill includes grassy slopes, wetland areas and pockets of woodland. There's fabulous views of the Wiltshire and Dorset countryside including King Alfred's Tower and the long wooded line of Penselwood Ridge.
There's lots of other nice walks to try near Shaftesbury. Just to the west you can enjoy woodland cycling and walking trails at Duncliffe Wood. A climb to the nearby Fontmell and Melbury Downs is also not to be missed.
The long distance Wessex Ridgeway Trail also starts just to the east of the town. View Full Details>>
Sherborne Castle
1 miles (2 km)
The Dorset town of Sherborne is a fine place for a stroll with two sites of major historical interest and an attractive town centre. View Full Details>>
Sika Trail
7 miles (11 km)
This signed off road circular trail takes you on a tour of the peaceful Wareham Forest in Dorset.
You will pass through the high forest and open heath of the area with its variety of wildlife. Look out for crossbills and sand lizards as you make your way around this 7 mile circular ride.
This trail is suitable for families with older children as the trail is relatively flat but has a couple of climbs. It is signed for its duration and though it is advertised as a cycle trail it is also suitable for walkers. You can start off from the Sika Trail car park located at postcode BH20 7PE.
This route links with the Wareham Forest Way. It runs from Wareham to Sturminster Marshall with nice views of the River Frome and the River Piddle Valley.
Also nearby are the Hartland Moor and Arne Nature Reserves. Here you will find more nice footpaths with a variety of wildlife to look out for. View Full Details>>
South Dorset Ridgeway
17 miles (27 km)
Enjoy wonderful views of the Jurassic Coast on this walk along the South Dorset Ridgeway. The route runs along the South West Coast Path from West Bexington to Osmington Mills with some beautiful scenery to enjoy. The area is also historically significant with several Bronze Age round barrows and Iron Age hill forts to look out for on the way. The immediate area contains about 500 archaeological monuments, nearly all of them several thousand years old. It's quite a challenging walk with several climbs, reaching a maximum height of nearly 800ft. From the elevated position of the path there are splendid coastal views to enjoy for most of the route.
The walk starts in the village of West Bexington on the Dorset coast near Chesil Beach. You then climb away from the coast to the Hardy Monument, passing Abbotsbury Castle Iron Age Hill Fort and the Hell Stone neolithic dolmen on Portesham Hill. The Hardy monument was built in 1844 in memory of Vice-Admiral Sir Thomas Masterman Hardy, Flag Captain of HMS Victory at the Battle of Trafalgar. It sits on Black Down and commands fine views to the coast.
The path continues east, descending towards the village of Bincombe across Bincombe Down. Soon after you come to Chalbury Hill Fort and the Osmington White Horse. The distinctive figure is one of the highlights of the walk. It dates from the early 19th century and represents King George III riding his horse.
From the white horse you descend to the village of Osmington. It's an interesting place with a church dating from the 12th century and dwellings dating back to the 16th century. The final section of the walk takes you from Osmington to the little hamlet of Osmington Mills on the coast. There's nice views of Osmington Bay as you finish your walk.
If you wanted to extend your walk you could continue east along the coast and visit the beautiful Ringstead Bay. View Full Details>>
St Catherine's Hill Christchurch
2 miles (2.5 km)
This hill to the north of Christchurch stands at 53-metres (174 ft). A climb to the top is rewarded with super views of the surrounding countryside and the River Avon with the coast and the Isle of Wight beyond. As well as the great views the area is covered with attractive heathland and coniferous forest to explore. There's also an abundance of wildlife with Dartford Warbler, Sand Lizard, Smooth Snake, Adder, Nightjar, Hobby, Grayling, Silver-studded Blue, Scarce Chaser and White-legged Damselfly to look out for. It's easy to extend your walk by picking up a footpath north to Town Common and Blackwater Hill where there are great views over the River Stour. Just beyond Blackwater Hill is the Sopley Common Nature Reserve. Here you'll find dry heathland, covered with purple heather, and a variety of wildlife including lizards & smooth snakes, heath grasshoppers, wood tiger beetle & grayling butterfly. All in all St Catherine's Hill and the area around it makes for a splendid long or short walk.
To extend your walk you could visit Christchurch Harbour and Hengistbury Head where there are more great views of the area. View Full Details>>
Stanpit Marsh
2 miles (2.5 km)
Enjoy lovely coastal views and a variety of wading birds in this nature reserve in Christchurch. It's a delightful area with lagoons, marshland, reed beds and splendid views back to Christchurch Harbour and Priory. It's great for wildlife with over 300 birds spotted at the site. Look out for Curlew, Little Egret, Black-tailed Godwits and Herons. Also keep an eye out for rabbits and the resident horses and their foals.
You can park at the Stanpit Recreation Ground car park and then pick up the walking trails through the reserve. National Cycle Network Route 2 runs from Christchurch to the reserve on a nice traffic free path too.
To extend your walking in the area you can pick up the Stour Valley Way or the Avon Valley Path which run through Christchurch. Also nearby is the splendid Mudeford Quay and Hengistbury Head where you can enjoy coastal views towards the Purbeck Hills and the Isle of Wight. To reach Hengistbury Head you can walk east to Mudeford Quay and catch the ferry to Mudeford.
The Bournemouth Coast Path also runs past the reserve so you can pick this up and head along the coast to Highcliffe Castle and Coast too. View Full Details>>
Stour Valley Way
60 miles (97 km)
This splendid walk takes you along the River Stour from Hengistbury Head on the Dorset south coast to Stourton in Wiltshire.
You begin at Hengistbury Head and head inland past Christchurch Harbour to Throop Mill where you'll pass a historic old watermill and the pretty Stour Valley Nature Reserve.
You continue towards Wimborne Minster via Canford Magna and Longham Lakes. At Wimborne Minster you'll pass the beautiful Kingston Lacy with its acres of beautiful parkland and gardens. The route continues past Blandford Forum, Child Okeford, Hambledon Hill, Hod Hill and Sturminster Newton. The final section passes Gillingham before finishing at Stourton near the splendid Stourhead Estate and gardens. View Full Details>>
Studland Heath Nature Reserve
7 miles (11 km)
Enjoy a lovely walk around this coastal nature reserve in Poole, Dorset. The walk begins next to the Sandbanks to Shell Bay chain ferry where parking is available. You then head into the reserve on walking trails some of which are way-marked. The trails take you through dunes and heathland where you will find a variety of birdlife flying between the trees and bushes. The purple bell heather and yellow gorse are particularly delightful in the summer months.
The walk also visits the Little Sea - a large lake which attracts water loving birds. You can observe them in one of the bird hides on the edge of this lovely peaceful place. There are fabulous views of the islands of Poole Harbour including Brownsea Island, Furzey Island and Green Island. On a clear day you should also be able to see Bournemouth Pier and the Isle of Wight.
The South West Coast Path passes the reserve so you could pick this up and head towards Old Harry Rocks and Swanage. From Sandbanks you can catch the ferry to Brownsea Island where you can enjoy more peaceful walking and wildlife.
You are also very close to Rempstone Heath and Godlingstone Heath where there are more nice heathland trails to try. The latter includes the noteworthy Agglestone Rock. The large sandstone block commands wonderful views across the heaths to the coast. View Full Details>>
Swanage to Corfe Castle via Ballard Down and Nine Barrow Down
8 miles (13 km)
Walk from the coastal seaside resort of Swanage to the village of Corfe Castle on this splendid hill top route in Dorset. This is a popular walk of about 8.5 miles which can be done in a day. It crosses the two well known local hills of Ballard Down and Nine Barrow Down with fabulous panoramic views to enjoy. Busses run regularly between Swanage and Corfe Castle so you can do the walk and then get the bus back. You could also return via the Swanage steam railway.
The walk starts on the front in Swanage close to the town centre. You then follow a section of the South West Coast Path up to Ballard Point. You then follow the Purbeck Way west to Studland Hill and Ballard Down. From the elevated position on the down there are splendid views of Old Harry Rocks, Studland, Poole Harbour, the Isle of Wight and Swanage. In the summer there are lots of wildflowers with the Adonis Blue butterfly to look out for. The area is also popular with mountain bikers as the grassy hills are great to ride down.
After climbing across the down you descend towards Ulwell before climbing towards Godslington Hill and Nine Barrow Down. The down reaches a height of 199 m (653 ft) with fabulous views towards Corfe Castle.
The final section is a lovely descent into Corfe Castle, passing Brenscombe Hill, Rollington Hill and Challow Hill. Here you can enjoy refreshments and explore the fascinating ruins of the 11th century castle. View Full Details>>
Swyre Head
2 miles (2.5 km)
Visit the highest point of the Purbeck Hills on this coastal walk in Dorset. On a clear day the views are simply breathtaking in all directions.
There is a car park at the end of West Street about a mile south west of the village of Kingston. This short route to the summit starts from here but you could also start from the village if you prefer. If you're coming by public transport then starting from Corfe Castle is a good option. All these start points make use of a section of the The Hardy Way to take you to the hill summit. It's a great spot standing at an elevation of 208 m (682 ft) and commanding views as far as Dartmoor and the Isle of Portland near Weymouth. The Isle of Wight, Lulworth Cove, Poole Harbour and much of the Purbeck Hills are also visible on a clear day. If you feel like extending your walk you can continue along the Hardy Way to Kimmeridge Bay where there are rock pools with a variety of marine wildlife. Here there is also a nice circular walk to Chapmans Pool to try. View Full Details>>
Sydling St Nicholas
5 miles (8 km)
This pretty little village is located in a lovely rural location in the chalk hills of the Dorset Downs. View Full Details>>
The Hardy Way - Wareham-Corfe Castle-Kimmeridge
11 miles (18 km)
The Hardy Way is a long distance walk created to celebrate the life and works of the author Thomas Hardy. His novels were set in the fictional area of Wessex which is based on the countryside around Dorchester. This section of the walk takes you from the town of Wareham to Kimmeridge Bay via Corfe Castle. It's a splendid area of Dorset with beautiful countryside, the Purbeck Hills and wonderful coastal views. The route is waymarked with a 'HW' on a green disc.
The walk starts in the popular town of Wareham which is well served by public transport with a train station and various bus routes. You then enjoy a riverside stroll along the River Frome before heading to Stoborough Green and Stoborough Heath Nature Reserve. The reserve is very pretty with heathland, woodland and birds such as dartford warblers, skylarks and nightjars to look out for. The abandoned tramway through the centre of the heath is great for walking on.
After leaving the heath you soon come to the wonderful Blue Pool. The site is well worth a small detour from the route as it contains an extraordinary lake which changes colour regularly.
The next section climbs to Knowle Hill before descending to the village of Corfe Castle. View Full Details>>
Thorncombe Woods
2 miles (3.4 km)
This walk visits Thorncombe Woods, Duddle Heath and Thomas Hardy's cottage, near Dorchester. It's a lovely area for a stroll with miles of woodland trails, a pretty pond and decent views from the elevated heathland area. There's also lots of wildlife to look out for including Dartmoor ponies, deer and various woodland birds. 
Start the walk from the car park at the Dorset Council  Hardy's Birthplace Visitor Centre in Higher Brockampton. Take time to explore the centre before you start the walk. It contains interesting displays about the life and works of Thomas Hardy and his connection to the local landscape.
From the centre it is a short walk to Hardy's Cottage where the author was born in 1840. The delightful cob and thatch cottage is where he wrote some of his classic novels including 'Under the Greenwood Tree' and 'Far from the Madding Crowd'. The house is surrounded by lovely gardens where you can enjoy a pleasant stroll before a longer walk in the adjacent woods.
The paths head south east from the cottage onto Duddle Heath, passing the pretty Rushy Pond on the way. There is an undulating path on the heath with splendid views over the landscapes which would have inspired much of Hardy's writing.
After exploring the heath the route then returns to the car park on more peaceful woodland trails. View Full Details>>
Uplyme to Lyme Regis
2 miles (2.6 km)
Enjoy a peaceful waterside walk along the River Lim from Uplyme to Lyme Regis. View Full Details>>
Upton Country Park
2 miles (3 km)
Upton Country Park, consists of 100 acres of parkland situated on the north west edge of Poole, Dorset. Attractions include formal and informal gardens, open parkland, woodlands, farmland and the Grade II listed Upton House. There are also fine views towards the town across Poole Harbour. The route can be extended to Poole town centre by cycling or walking along the Holes Bay path. View Full Details>>
Wareham
2 miles (3.5 km)
The pretty Dorset town of Wareham has some lovely waterside walks along the rivers which pass through the area. There's also the interesting walk along the historic town walls and a number of long distance trails running through the town.
This circular walk takes you around the town visiting the River Piddle, Wareham Common, the town walls and the River Frome.
The walk starts near the North Bridge and heads west along the Piddle towards Wareham Common. You then pick up a section of the Purbeck Way to take you to the west walls and south bridge where there are nice views of the River Frome. There's some good pubs and cafes with outdoor seating here.
The walk then takes you along the east walls before returning to North Bridge where you pass the noteworthy St Martin's Church. The Anglo-Saxon church is a Grade I listed building and a Scheduled Ancient Monument, dating from 1030. On the north wall of the chancel are 12th-century frescoes depicting Saint Martin on horseback.
The long distance Purbeck Way passes through the town and is a great way of extending your walking in the area. Following it south will take you to Stoborough Heath and the village of Corfe Castle where you will find the fascinating ruins of the 11th century ruined castle.
The Wareham Forest Way also passes through the area. View Full Details>>
Wareham Forest Way
13 miles (21 km)
This walk follows the Wareham Forest Way from Wareham to Sturminster Marshall. The expansive forest has miles of trails with ponds, viewpoints and heathland to explore.
You start on the River Frome in Wareham and head north to Wareham Forest for a lovely wooded section through the heart of the forest. This section takes you through Wareham town, Wareham common and the River Piddle Valley before passing through the conifer plantations of the forest and its abundance of wildlife.
After leaving the forest behind you pass through Old Park and East Morden before coming to the finish point at Sturminster Marshall.
This walk is waymarked with signs along the length of the route.
To extend your walking in the Wareham area you can pick up the The Hardy Way and follow it to Corfe Castle and Kimmeridge Bay.You are also very close to the Hartland Moor and Arne Nature Reserves.
The Sika Trail cycling trail also runs through the forest and is suitable for walkers too. View Full Details>>
Wessex Ridgeway
137 miles (221 km)
This wonderful trail runs from Marlborough in Wiltshire to Lyme Regis on the Jurassic Coast in Dorset.
You will pass:
- Overton Down
- The mystical Avebury Stones
- The White Horse at Bratton
- Wardour Castle ruins
- Ibberton Hill with splendid views
-The Vale of Pewsey
- Salisbury Plain
- Pilsdon Pen - with panoramic views of Marshwood Vale
-Lewesdon Hill the highest point in the county of Dorset.
- Cerne Abbas Giant - the mysterious figure on Giant Hill in Dorset thought to have been created in the 17th century
- Win Green Hill, the highest point in the Cranborne Chase AONB
-Bulbarrow Hill - this Iron Age Hill fort near Blandform Forum command wonderful views over Blackmore Vale.
Roundway Hill - the site of a 1643 Civil War battle, also includes the Oliver's Castle Iron Age Hillfort. View Full Details>>
Wessex Ridgeway Trail
62 miles (100 km)
Follow the Wessex Ridgeway Trail and enjoy spectacular views of the Dorset countryside on this shared walking and cycling path.
The trail begins at Tollard Royal in Wiltshire and heads to Hambledon Hill passing through Ashmore Wood and crossing the River Iwerne on the way.
A short section along the river Stour and a wooded spell through Blandford Forest take you to Ibberton and then onto Up Cerne and Maiden Newton. You then head to Beaminster before passing through the beautiful Marshwood Vale and finishing on the Jurassic Coast at Lyme Regis. View Full Details>>
West Bay to Seatown
3 miles (4.82 km)
A lovely section of the Jurassic Coast between the Dorset villages of West Bay and Seatown. It's just over 3 miles and includes a substantial climb to Thorncombe Beacon and Doghouse Hill. View Full Details>>
Wimborne
4 miles (5.7 km)
This circular walk around the Dorset town of Wimborne Minster uses part of the Stour Valley Way long distance trail to take you along the river and through the surrounding countryside. View Full Details>>