Sussex Walks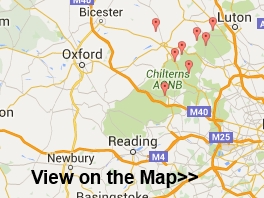 This large county includes the wonderful South Downs and the High Weald AONB where there's miles of fine trails for walkers.
Use the filter to show walks of a certain type such as woods, reservoirs, hills, long distance, country parks, canals and rivers.
In the spring walkers flock to the beautiful bluebell woods in the Sussex area. Click the 'Woodland' button below to see these.
Use the links to view full route information including elevation profiles, interactive maps and GPS downloads.
You can also view an overview map of all the routes in the using the Sussex Walk Map>>
Route Name
Distance
Description
1066 Country Walk
31 miles (50 km)
Follow in the steps of William the Conqueror on this historic walk through the Sussex countryside which commemorates the famous battle in 1066. View Full Details>>
Abbot's Wood Sussex
3 miles (5.5 km)
Explore miles of walking and cycling trails in these extensive woods in Arlington, Sussex. There's nice waymarked footpaths and bridleways which are great for mountain biking. You can reach the woods from Hailsham by heading south along the Cuckoo Trail and then heading west along National Cycle Route 2 from Polegate.
There are two trails to try on the site. Abbots Amble will take you through bluebell woods to the lake. The Oak walk will take you through the collection of Oaks with bluebells and woodland birds to look out for. Both are easy paths ideal for a peaceful afternoon stroll.
To extend your walking in the area you can head about a mile to the west and visit Arlington Reservoir. There's a nice walking trail around the water with lots of birdlife to look out for. View Full Details>>
Amberley Circular Walk
6 miles (9.5 km)
The delightful village of Amberley is located at the foot of the South Downs, in the Horsham District of West Sussex. There's lots of lovely walking trails to follow through the surrounding countryside and along the River Arun.
This circular walk makes use of the South Downs Way and Wey South Path long distance trails to take you along the river and through the surrounding South Downs countryside. It's about a 6 mile hike with some moderate hill climbs and great views to enjoy from the high points.
The walk starts from the train station which is on the Arun Valley Line, with regular services to Bognor Regis Portsmouth and London. You could also start from the village centre if you prefer.
After leaving the train station you head south along the river toward North Stoke. Here you turn east and follow country lanes to Camp Hill and The Burgh.
The route then turns north to Downs Farm before heading into the village. It's very picturesque with several thatched houses and the 12th-century Amberley Castle. There's also the splendid Amberley Museum & Heritage Centre. Here you will find a 36-acre open-air museum, dedicated to the industrial heritage of South East England and with a special interest in aspects of the history of communications and transport. It's located next to the train station so you can pay a visit at the start or end of the walk.
To extend your walking in the area head north from the village and visit the lovely Amberley Wild Brooks Nature Reserve.
You could also head east along the South Downs Way and climb to Rackham Hill and Kithurst Hill. If you head west you can visit Eartham Woods and explore the expansive Slindon Estate. Here you'll find miles of footpaths and bridleways to follow through the 1400 hectare estate.
There's also the Amberley to Arundel Walk which takes you along a lovely waterside footpath next to the River Arun. View Full Details>>
Angmering Park Estate Woods
5 miles (8 km)
The expansive area of woodland surrounding the Angmering Park Estate has miles of public bridleways and footpaths for walkers and cyclists to try. View Full Details>>
Ardingly Reservoir
5 miles (8 km)
This 198 acre reservoir and nature reserve has a lovely waterside walking path ideal for an easy stroll. The walk starts at the parking lot at the southern end of the reservoir and take you along the eastern side of the water to the village of Balcombe before returning to the start point. As a nature reserve you will pass through a variety of habitats including wetland, reedbed, deciduous woodland, hazel coppice and haymeadow. Look out for Great crested grebe and kingfishers as you make your way round the reservoir.
Our Ouse Valley Viaduct Walk also starts from the same car park. It is a short walk along the river to the impressive structure which is a highlight of the area. View Full Details>>
Arlington Reservoir
2 miles (3 km)
Enjoy a nice easy stroll around the pretty Arlington Reservoir on this short circular walk near Hailsham. There's parking on the western side of the reservoir and a good path running around the perimeter. The walk includes a woodland section at the start before reaching the dam where there are fabulous views across the Downs and the Long Man of Wilmington, The area is also a nature reserve and excellent for bird watching with 173 recorded bird species and a wintering population of up to 10,000 wildfowl. Look out for great crested grebe, swallow, mallard, pied wagtail and cormorants.These can best be observed from the bird hide.
The reservoir can also be easily accessed by train - get off at Berwick station and a short walk north takes you to the start of the walk.
If you'd like to continue your walking in the area then you could pick up either the Vanguard Way or the Wealdway which both run past Arlington.
About a mile to the east you will find the pretty Abbot's Wood. There's two nice waymarked walking trails to try in the bluebell woods. View Full Details>>
Arundel Castle and Arundel Park
9 miles (14 km)
This circular walk takes you through the parkland and countryside surrounding this restored medieval castle in West Sussex. The route includes lovely long waterside sections along the River Arun and a visit to a wildfowl reserve. It runs for about 8 miles on largely flat footpaths with a couple of moderate climbs on the way.
The walk starts near the castle and picks up the Monarch's Way long distance walking trail to take you into Arundel Park. This old deer park on the chalk of the South Downs has an ancient artificial lake, Swanbourne Lake. You'll pass the pretty lake and follow footpaths through woodland and grassland to the River Arun. The route then follows a lovely riverside footpath back towards the castle. You'll pass the splendid Arundel Wetland Centre where you can look out for a wide variety of wildlife including water voles and rare geese. The castle itself is well worth visiting with lovely gardens, exquisite furniture, tapestries and a rare collection of paintings, though there is a fee for entry to the grounds. It also has a fascinating history dating back to 1067 and some of the original features such as the Norman Keep, medieval Gatehouse and Barbican survive today.
The Slindon Estate is located just a few miles to the west of the castle so you could continue your walking in the area by visiting this 1400 hectare estate.
If you follow the Monarch's Way east you will soon come to Angmering Park Estate Woods. There's miles of good cycling and walking trails to try here.
There's also the Amberley to Arundel Walk which takes you along a lovely waterside footpath next to the River Arun. Our Arundel Circular River Walk runs along both sides of the river and visits the interesting village of Burpham. View Full Details>>
Ashdown Forest
7 miles (12 km)
Explore the 'home' of Winnie-the-Pooh in this large area of woodland and heathland near Crowborough. The expansive forest has miles of good footpaths to try. This route makes use of the Wealdway long distance footpath which runs through the woods from south to north. There are car parks near Duddleswell which give direct access to the forest paths. You then head north passing Camp Hill and Wren's Warren before finishing at Five Hundred Acre Wood. Hundred Acre Wood in the Pooh stories is based on this area. From here you can return the same way or continue north to the nearby village of Hartfield for refreshments.
The forest consists of open heathland, woodland trails and a series of hills where you can enjoy splendid views over the Weald to the chalk escarpments of the North Downs and South Downs.
The area is great for wildlife. Look out for several species of deer including roe, muntjac and sika deer. Keen eyed birdwatchers can spot Dartford warbler, yellowhammer and stonechat.
There's also a wide variety of flora to look out for with Oak and Beech Woods, interesting vegetation around the streams and ponds and a variety of heathland plants and flowers.
Ashdown Forest is well known as the setting for the Winnie-the-Pooh stories by A. A. Milne, who lived on the northern edge of Ashdown forest. The illustrations in the Pooh books are based on areas of the woods you will see on this walk. You can visit the A.A Milne memorial and some other sites from the stories on our Pooh Walk from Gills Lap. Near here at Chuck Hatch you can try the short stroll to Pooh Sticks Bridge. It's thought to be the location where authour A.A Milne and his son first played the game which appears in the book 'The House at Pooh Corner'. You can also visit the area from Hartfield village (home of A.A Milne) on our Hartfield Winnie the Pooh Walk. View Full Details>>
Barcombe Mills
2 miles (4 km)
This delightful area of East Sussex has riverside trails, a small reservoir and lovely countryside views. It's located just to the south east of the village of Barcombe Cross in the Lewes District. You could follow footpaths from the village to the site but this walk starts from the Barcombe Mills car park, just to the south of the reservoir. From here you can easily pick up the trails heading between the River Ouse and Barcombe Reservoir. It's a lovely path, with a number of weirs, little wooden bridges, attractive waterside woodland and nice countryside views. Keep following the river north until you reach the Anchor Inn. The pub is a great place to stop for refreshments with its riverside beer garden and picturesque setting. You can also hire boats from this location.
After enjoying a drink in the pub the walk returns on footpaths through the countryside on the western side of the river.
The area is also a nature reserve so look out for wildlife including moorhen, mallard, mute swan, greylag goose, rabbit, barnacle goose, Canada goose, robin, blue tit, herring gull and grey wagtail.
To extend the walk you can continue north along the Sussex Ouse Valley Way to the little village of Isfield. Here you can pick up the splendid Lavender Line heritage railway from Isfield Station.
If you follow the river path south it will take you all the way into Lewes where you can visit the South Downs and Southerham Nature Reserve and enjoy a climb to Mount Caburn. There's great views and lots of flora and fauna to enjoy here.
Just to the west of this walk there is a permissive bridleway along the disused trackbed of the railway to Anchor Lane. This is a good options for cyclists wishing to explore the area. View Full Details>>
Beachy Head
4 miles (6 km)
This exhilarating walk takes you along the highest chalk sea cliff in Britain, at Beachy Head on the South Downs. The cliffs rise to a height of 162 metres (531 ft) with fabulous views along the coast to West Sussex and Dungeness in Kent.
You can start your walk from the good sized car park on Beachy Head Road which has a postcode of BN20 7YA for your sat navs. From here you can pick up the trails on to the The South Downs Way which will take you along the headland. You could also start the walk from the nearby town of Eastbourne and follow the Wealdway along the beach from the town centre. See our Eastbourne to Beachy Head Walk for details and a map.
As well as the magnificent views there's some lovely countryside to explore inland. Look out for lots of wildflowers in the summer and a variety of birdlife which includes Lapwing, Skylark and Perigrin Falcon.
After your walk you can enjoy refreshments at the Beachy Head cliff top pub which is next to the car park.
To extend your walk you can continue west along the coastal path to Birling Gap and the Belle Tout Lighthouse. Beyond there is the fantastic Seven Sisters Country Park at Cuckmere Haven. Here you will find more great cycling and walking trails along the coast and the River Cuckmere. View Full Details>>
Bewl Water
12 miles (20 km)
This is a walking and cycling route around the beautiful Bewl Water reservoir near Lamberhurst. The route runs alongside the reservoir for most of the way though there is an inland section on quiet country lanes around Tolhurst. It runs for about 12.5 miles with great views of the High Weald AONB.
Bike hire is available during the summer months from the Boat House Bistro.
The area is also great for wildlife watching with Goldcrests, Long Tailed Tits, Wagtails, Skylarks and Lapwings in the woodland. Also look out for Kingfishers, Herons and the Great Crested Grebe on the water.
Please note the route is not always open for cyclists during the winter months - please check the Bewl Water website before setting off. View Full Details>>
Birling Gap
2 miles (3 km)
Visit Birling Gap and enjoy a splendid coastal walk to the Belle Tout lighthouse. The area is run by the National Trust so there are great facilities with a good sized car park, cafe, shop and visitor centre on the cliff top. This walk starts from the Birling Gap car park just a mile south of East Dean at the end of Birling Gap Road. From here you can pick up the trails along the The South Downs Way to the lighthouse. Belle Tout has been used many times in films and tv because of the spectacular location. It has been called 'Britain's most famous inhabited lighthouse'. There's fantastic views along to the nearby Beachy Head and 500 acres of open chalk grassland with a wide variety of butterflies and wildflowers to look out for. 
To extend your walk just head east along the The South Downs Way to Beachy Head. Here you can walk across the highest chalk sea cliff in Britain with fabulous views and Perigrin Falcons to look out for. Continuing east from the headland will take you into Eastbourne.
If you head west you will soon come to Seven Sisters Country Park where you can explore the beautiful Cuckmere Haven on foot or by bike.
The village of East Dean is also nearby so you could start the walk from here and follow bridleways south to the coast. Just beyond East Dean you will find Friston Forest which has miles of good mountain bike trails and footpaths. You can visit these locations on our splendid South Downs Circular Walk which starts at the Birling Gap car park and takes you on a tour of the surrounding area. View Full Details>>
Black Down
4 miles (6 km)
Climb to the highest point in the South Downs on this challenging route in Sussex. The area is run by the National Trust and includes a series of well defined paths taking you to flower-rich meadows, ancient woodland and copses. There are fabulous views over the Weald from the Temple of the Winds, at the southern end of Black down. The English Channel can also be seen through the River Arun gap on a clear day. The circular route below starts at the car park near the Temple of the Winds and takes you north across Black Down to Boarden Door Bottom.
Cyclists can also enjoy a number of easy bridleways or more challenging mountain bike trails which run across the area.
The Sussex Border Path walking trail runs through Black Down so you could pick up this trail and head west to the nearby Marley Common to continue your walk.
Black Down is located just a few miles south of Haslemere town centre. You can reach it from the train station on our Haslemere Circular Walk which also visits Marley Common. View Full Details>>
Bodiam Castle
1 miles (1 km)
This 14th century moated castle in Sussex is one of the National Trust's most visited properties. View Full Details>>
Bracklesham Bay
8 miles (13 km)
Enjoy a walk along the West Sussex coast from Bracklesham Bay to the Medmerry RSPB Nature Reserve. It's a nice stretch of coast with some good wildlife spotting opportunities as well.
You can start the walk from the car park on the sea front between East Wittering and Bracklesham. The coastal path then heads south east along the bay to RSPB Medmerry with views over the pebble beach to the Isle of Wight. You can then follow a path leading north away from the coast about a mile from Bracklesham. This will take you into the reserve where you can follow footpaths around the site. There's a wide range of habitats to explore such as intertidal mudflats, grassland, farmland saltmarsh and lagoons. Look out for birds such as Lapwing, Skylark and Avocet from the bird hides dotted along the walk. After exploring the reserve the walk returns to Bracklesham on the same paths. View Full Details>>
Brede High Woods
4 miles (6.5 km)
This large area of ancient woodland consists of hundreds of acres of walking trails, a variety of wildlife and the pretty Powdermill Reservoir. There's a circular waymarked trail and a number other permissive footpaths to follow through the 262 hectares (647 acres). It's a lovely place for a peaceful stroll with heathland, coppice, ghyll woodland, broadleaf woodland, ponds, springs and streams to enjoy.
You can start your walk from the car park off Chitcombe Rd at the northern end of the woods. The site is great for wildlife enthusiasts with glow worms, great crested newts, lampreys, dormouse, badgers and fallow deer to look out for. Also keep your eyes peeled for birds including woodcock, nightingales and buzzards.
The attractive woodland includes conifers, spruces, oak, Hornbeam and sweet chestnut coppice. Also look out for bluebells and wood anemones in the spring months.
If you would like to continue your walking in the area then you could head south to Battle and pick up the 1066 Country Walk. The long distance trail will take you through the nearby Battle Great Wood where there are more nice trails to try.
A few miles to the west you will find Vinehall Forest and beyond that the pretty Darwell Reservoir. Here you can enjoy footpaths through Darwell Wood with views across the water. View Full Details>>
Brighton
1 miles (1 km)
Brighton has some lovely coastal walks and splendid hill climbs on the nearby South Downs.
One of the most popular is the Undercliff Walk which takes you from Brighton Marina to Saltdean along the sea wall. You can continue your coastal walking on the Brighton to Newhaven Walk which will take you along an exhilarating clifftop path. Our Brighton Coastal Walk runs west from the town along a section of the Monarch's Way long distance path. It takes you to Hove, Portslade and Southwick where there are nice views of Shoreham Harbour.
There's also the Brighton to Lewes Walk which crosses the South Downs and visits the pretty Castle Hill Nature Reserve on the way. Around here you can also pick up the South Downs Way and visit the wonderful viewpoint at Ditchling Beacon.
Just to the north east of the town is the splendid Devil's Dyke. The beautiful valley stretches for about a mile through the South Downs. It's the longest, deepest and widest 'dry valley' in the UK and a great place for walk.
For a relaxing parkland stroll try Stanmer Country Park just to the north of the town. There's some lovely woodland trails and pretty gardens to be found here. View Full Details>>
Brighton to Eastbourne
26 miles (42 km)
This coastal walk takes you between these two major Sussex settlements. At just over 26 miles the walk is of marathon length. You'll enjoy some of the best coastal scenery in the country, with pretty beaches and spectacular cliff tops.
Starting on the sea front in Brighton, the route heads east along the Undercliff Walk from Brighton Marina to Saltdean. The path runs for about 3 miles along the sea wall with the white cliffs on one side and the shingle beach on the other.
The next section takes you to Newhaven with a splendid clifftop trail to enjoy. You will pass Peacehaven and the Greenwich Meridian monument which marks the site where the Greenwich meridian crosses the English south coast. At Newhaven you pass the 19th century Newhaven Fort and Newhaven Harbour, where you cross the River Ouse.
You continue to Seaford passing the Martello Tower and the Seaford Head Nature Reserve where there's lots of wildlife to look out for. You then come to Cuckmere River and Cuckmere Haven where you follow a lovely riverside path to the Exceat Bridge. You continue through the Seven Sisters Country Park to the coast, enjoying wonderful views of the Seven Sisters Cliffs.
On the coast you pick up the South Downs Way and head east to Birling Gap where you can visit the National Trust owned Belle Tout lighthouse. It's a good place to stop for refreshments with a nice cafe and great sea views.
Continuing east you visit the highest chalk sea cliff in Britain, at Beachy Head. View Full Details>>
Brighton to Newhaven
9 miles (14.5 km)
Follow the Brighton to Newhaven clifftop path on this splendid coastal walk on the south coast. Much of this route follows a traffic free path along National Cycle Network route 2 so you can bring your bike too. Part of the route also passes the popular Undercliff Walk Brighton from the marina at Black Rock to Saltdean. This follows a nice surfaced path along the sea wall with great views of the white cliffs and the sea. Much of the rest of this walk is on an elevated clifftop trail with splendid coastal views. It's about a 9 mile walk but fairly flat throughout.
The walk starts on the front in Brighton and heads east to the Brighton Marina where you pick up the sea wall path. This takes you to Saltdean where you will pass the impressive Saltdean Lido. You continue to Telscombe Cliffs where there's a fine cliff top path and pub. Near here are the outskirts of Peacehaven where the cycle route turns inland but you can continue along the cliff top if you are on foot. At Peacehaven you will pass the Greenwich Meridian monument marking the site where the Greenwich meridian crosses the English south coast.
The final section takes you past Peacehaven Heights, Harbour Heights and the 19th century Newhaven Fort (video below) before finishing at Newhaven Harbour.
At Newhaven the walk links with two long distance walking trails. You can pick up the Sussex Ouse Valley Way and follow it north along the River Ouse to Piddinghoe if you would like to extend your walk. You could also follow the Vanguard Way further along the coast to Seaford. View Full Details>>
Brighton Way
54 miles (87 km)
A super route though the South Downs from Horley to Brighton. The trail passes Crawley, Haywards Heath and Burgess Hill before finishing on the south coast. The walk has several train stations dotted along the route so you can easily do this one in manageable sections. Highlights include the Ardingly Nature Reserve and Ardingly Reservoir near Balcombe. Near here there's also fine views of the impressive Ouse Valley Viaduct, one of the most photographed sites on the path. The walk also climbs Ditchling Beacon where there are fabulous views of the South Downs. View Full Details>>
Broadwater Warren
2 miles (3 km)
This delightful RSPB nature reserve in Tunbridge Wells has a nice nature trail and an all ability path to try. You can pick up the walking trails at the car park at Broadwater Forest Lane. The waymarked trail guides you through the reserve's woodland, wetland and open heath with lots of wildlife to look out for on the way. This includes nightjars, dormice and dragonflies around the pond. There's also a section along a boardwalk which takes you through an area of wet woodland.
Just to the south of the reserve you will find Eridge Rocks Nature Reserve. It's well worth extending your walk here. You'll find a series of large boulders, woodland trails and a wide variety of interesting plant species.
The Tunbridge Wells Circular Walk also passes the southern edge of the site. You can pick this up to explore the countryside surrounding the town. Tunbridge Wells Common is also nearby with its sandstone outcrops, heathland and nice woodland trails.
The reserve is located just to the south west of Tunbridge Wells. You can reach it by bike by following National Cycle Route 18 from the town centre. View Full Details>>
Buchan Country Park
4 miles (7 km)
Explore 170 acres of woodland, heath, ponds and meadow in this delightful park on the outskirts of Crawley. There are numerous peaceful trails to follow and a variety of wildlife to look out for such as dragonflies, nightjars, great-crested grebes, adders and grass snakes. View Full Details>>
Camber Sands
3 miles (5 km)
Enjoy a walk or cycle along National Cycle Network Route 2 from Rye to the beautiful Camber Sands. You can pick up the trail in the centre of Rye near to the train station. It's about a 3 mile ride to the beach, passing alongside Camber Road. There are lovely views of Northpoint Water and Rye Bay before passing Rye Golf Club and entering the village of Camber. It's a beautiful and popular beach with the only sand dune system in East Sussex. If you continue your cycle along the coast road you will come to Broomhill Sands and Lydd.
To extend your outing you could pick up the Saxon Shore Way long distance footpath and walk to the Rye Harbour Nature Reserve just south of Rye. The reserve a variety of habitats such as saltmarsh, lagoons, grazing marsh, shingle and reedbeds. You can also visit the ruins of Henry VIII's Camber Castle. The Device Fort was built to protect the Sussex coast against French attack in the 16th century.
The Sussex Border Path also passes through Rye. You can follow the path north from the town centre and enjoy a waterside walk along the River Rother.
You can also follow the England Coast Path east and visit the wonderful Dungeness RSPB Nature Reserve. The large reserve boasts lakes, lagoons and an expansive section of shingle beach with a wide variety of wildlife. View Full Details>>
Centurion Way
6 miles (10 km)
This pleasant short route follows the Centurion Way along a disused railway path from Chichester to West Dean. View Full Details>>
Chanctonbury Ring
4 miles (6 km)
Climb to this early Iron Age hill fort on the South Downs and enjoy wonderful views over the surrounding countryside and coast. The hill is also an important area for flora and fauna, including the protected Great Crested Newt which can be found in the dew pond on the hill.
Chanctonbury hill stands at a height of 238 metres (781 ft) a few miles north of the coastal town of Worthing. You can start this circular walk from the car park on Washington Bostal, just off the A24. From here you pick up the South Downs Way and follow it east to the hill. After exploring the fort and taking in the views you descend to Chalkpit Wood where you follow the Wiston Bostal track towards Chanctonbury Ring Rd. Here you turn west and follow a bridleway through woodland passing Owlscroft Barn and Combe Holt, before returning to the car park.
A shorter alternative route is to start from the car park on Chanctonbury Ring Road and climb to the hill fort from there.
If you would like to extend your walk then we recommend you head south from the hill to the nearby Cissbury Ring. The historic site can be reached by following a bridleway south from Chalkpit Wood for about 2 miles. It is the second largest hill fort in England, dating back to around 250 BC.
You can also continue along the South Downs Way in either direction. Head west and you will come to Kithurst Hill, Springhead Hill and the village of Amberley. Head east and you will come to Bramber Castle on the River Adur.
Also nearby is the mysterious Clapham Wood near the village of Clapham. View Full Details>>
Chichester Canal
7 miles (12 km)
Enjoy a lovely waterside stroll along the Chichester Canal on this easy walk in Sussex. The walk begins in the centre of Chichester (near the train station and cathedral) following the canal towpath to Chichester Marina and Birdham where there are some great boats to see.
Although this is categorised as a walking route, cyclists can also enjoy the first section of the towpath from Chichester to Hunston. View Full Details>>
Chichester Harbour
6 miles (10 km)
This circular walk take you around the lovely Chidham peninsula. The peninsula extends southwards into Chichester Harbour and lies within an Area of Outstanding Beauty. It's a splendid place for a walk with footpaths running along the coast with fine views over the harbour for the duration of the walk. It's also great for wildlife with several species of wintering wildfowl and waders to look out for on the way.
The walk starts at the village of Nutbourne where there is a train station. You can then pick up the paths heading south along the Thorney Island to Cobnor Point. Here you can enjoy nice views across the Chichester Channel to West Itchenor. The path then turns north along the Bosham Channel to the village of Chidham, with nice views over to Bosham Quay. At Chidham you head west across the countryside to return to Nutbourne. View Full Details>>
Cissbury Ring
2 miles (3 km)
Visit this historic hill fort in West Sussex and enjoy terrific views over the South Downs countryside on this circular walk. It's a very beautiful place with rolling hills, patches of woodland, wildlife-rich chalk grassland, wildflowers in the summer and a series of good footpaths and tracks to guide your around the area.
At 60 acres the fill fort is the second largest in England, dating back to around 250 BC. It also contains a Neolithic mine, one of the first flint mines in Britain.
You can start the walk from the Storrington Rise car park which is less than a mile west of the hill. Then climb east towards the hill fort which stands at a height of around 600ft. The area is wonderful for flora and fauna in the summer months. Look out for bee orchids, field fleawort and round-headed rampion. Around the wildflowers you will see many different types of pretty butterfly. Keep your eyes peeled for chalkhill blues, dark-green fritillaries and marbled whites.
The area is located just north of Worthing so you could walk there from the town. You can follow a bridleway from the outskirts across Findon Valley to reach the site.
The Monarch's Way long distance footpath passes just to the north of the hill so you could pick this up to extend your walk. If you head east you could visit Bramber Castle and Upper Beeding on the River Adur. The The South Downs Way also passes close to the site.
There's lots of different bridleways you can pick up around the hill too. You can follow them across Canada Bottom and Tenants Hill for more great views over Worthing to the coast.
If you follow the paths north you will soon come to Chanctonbury Ring Hill Fort. The fort dates from the early Iron Age and at a height of 238 metres (781 ft) commands fine views of the area.
Also nearby is the mysterious Clapham Wood near the village of Clapham. View Full Details>>
Clapham Wood
2 miles (3.5 km)
These mysterious woods are located in the Arun District of West Sussex, next to the village of Clapham. The woods are most well known for paranormal activity including several UFO sightings. They also have some nice public footpaths to follow through the woods. The woods are surrounded by some lovely Sussex countryside and have bluebells growing in the spring. There's parking available at the south western corner of the woods. View Full Details>>
Cuckmere River and Cuckmere Haven
10 miles (16 km)
This lovely waterside walk takes you along the Cuckmere River from Alfriston to the beautiful Cuckmere Haven on the south coast. The walk starts in Alfriston and follows the riverside path to Exceat, passing the famous chalk White Horse on the way. You continue to the coast and Cuckmere Haven where you will find a shingle beach and wonderful views of the Seven Sisters Cliffs. The route then passes along the beach and picks up the South Downs Way to take you into the popular Seven Sisters Country Park. In the park there are 700 acres of parkland with wonderful views over the South Downs.
The walk continues to Exceat where you cross the bridge and follow the footpath along the western side of the river to Alfriston. It's a super walk and very flat and easy apart from a short climb on the coastal section. The area is also a nature reserve with species-rich chalk grassland and wildflowers. Look out for wildlife which includes a variety of butterflies and wildfowl.
If you enjoy this walk then you could try the Long Man of Wilmington walk which also starts in Alfriston and takes you up to the iconic chalk figure.
Our South Downs Circular Walk also passes through the area. It will take you on a tour of the surrounding area, visiting Friston Forest and Birling Gap. View Full Details>>
Cuckoo Trail
14 miles (23 km)
This traffic free cycle and walking path runs along a disused railway line from Heathfield to the outskirts of Eastbourne. View Full Details>>
Darwell Reservoir
5 miles (8 km)
Explore Darwell Reservoir and Darwell Wood on this walk near Mountfield in East Sussex. The woods have lots of nice walking trails with streams, broadleaf woodland, bluebells and wild garlic to enjoy. From the public footpaths there are nice views through the trees to Darwell Reservoir. Look out for wildlife including green woodpeckers, buzzard, nightjar and sparrowhawk. 
The walk starts from the village of Mountfield just to the east of the woods. From here you can pick up public footpaths leading into the woods and towards the reservoir.
Darwell Reservoir is located close to Robertsbridge and Battle. View Full Details>>
Devils Dyke
2 miles (4 km)
This circular walk explores this beautiful valley near Brighton. The valley stretches for about a mile through the South Downs. It is the longest, deepest and widest 'dry valley' in the UK. The area is criss crossed with footpaths and bridleways making it an ideal location for walking and mountain biking. As well as stunning views across the South Downs you will pass lovely meadows with a variety of flowers, an Iron Age Hill Fort and the remains of a Victorian funfair. In the summer months you can enjoy a sea of pink Orchids with a variety of butterflies including Adonis blue, chalkhill blue and silver spotted skipper. You can easily extend your walk by heading east onto Newtimber Hill where you will find one of the finest examples of chalk grassland in the country, ancient woodland and rare plants and flowers such as burnt orchid and juniper tree. Also on the route is the Devils Dyke Pub where you can have some lunch while enjoying some wonderful views.
This route starts at the parking area at the western end of Devils Dyke and makes use of the South Downs Way and other footpaths to take you around the Dyke. The area is managed by the National Trust so there are good footpaths and an excellent cafe.
This route is designed for walkers but there are many bridleways running across the area so mountain bikers can enjoy the Dyke too.
If you'd like to extend your walk you could follow the South Downs Way east and visit Ditchling Beacon - the highest point in East Sussex.
If you head west along the South Downs way you can visit Edbarton Hill and Truleigh Hill with its distinctive radio masts. The hill was originally the site of a radar station during the Second World War. View Full Details>>
Diamond Way
60 miles (97 km)
This is a fairly easy walk from West to East Sussex through heathland, farmland and forest. The walk runs from Midhurst to Heathfield and passes through Petworth, Billinghurst, Haywards Heath, Lindfield and Nutley. It was created by the Sussex Ramblers Association to celebrate their 60th anniversary.
Highlights on the walk include Petworth Park which holds the 'National Trust's finest art collection displayed in a magnificent 17th century mansion within a beautiful 700-acre park'. This can be found on the first leg of the journey from Midhurst to Petworth. View Full Details>>
Ditchling Beacon
5 miles (8 km)
Climb to the highest point in East Sussex and enjoy wonderful views of the Weald and the Downs on this circular walk. The lovely chalk grassland of the area is covered with a variety of flowers and plants during the summer months. Look out for marjoram, thyme and different types of orchid with butterflies such as the Chalkhill Blue flying around them.
The walk begins in the village of Ditchling just to the north of Ditchling Beacon and follows the Sussex Border Path to Burnhouse Bostall. You then pick up the South Downs Way and head to the beacon passing the Ditchling Beacon Nature Reserve on the way. You then descend to Ditchling following bridleways past Wick Farm and Stoneywish Country Park.
If you'd like to continue your walking in the area then you could head west along the The South Downs Way to the beautiful Devils Dyke.
The video below shows the area well from about 7:00 minutes on. View Full Details>>
Ditchling Common Country Park
2 miles (4 km)
Explore 188 acres of lovely parkland near Burgess Hill in East Sussex. The park trails pass oak trees, grassland, a lake and a stream. Many different birds visit the park including stonechats, linnets, woodpeckers, chiffchaffs, and blackcaps. In the spring months the area is a draw for walkers as it's covered in carpets of bluebells. Cycling is permitted through the park along the bridleways but all of the paths are open to walkers.
There is a car park on Folders Lane at the southern end of the site. From here you can pick up the trails heading north across the common. Burgess Hill train station is about a mile to the west if you prefer to visit by public transport. View Full Details>>
Downs Link
36 miles (58 km)
This is a terrific walking or cycling path running from St Martha's Hill in Guildford to Shoreham by Sea. View Full Details>>
Dunwich Heath
2 miles (2.5 km)
This beautiful coastal heathland is a wonderful place for a peaceful circular walk. The area is owned by the National Trust and is covered in miles of good footpaths taking you through the pretty purple heathland. It's great for birdwatching with Dartford warbler, nightjar and woodlark regular visitors to the area. Also look out for red deer and muntjac deer. After exploring the heathland you can enjoy a stroll along the lovely Dunwich beach and take in the coastal views.
There are very good facilities with a National Trust tea room, shop and car park.
It's easy to extend your walk in this lovely area. The Suffolk Coast Path runs through the heath so you can pick this up and head north to Dunwich Forest. Here you will find miles of peaceful woodland walking trails and lovely conservation areas of marshland and wetland. Look out for Dunwich ponies and a variety of other wildlife in the woods.
Just to the south you will find Minsmere Nature Reserve. View Full Details>>
Eartham Woods
3 miles (5 km)
This large area of beech woodland near Slindon has some nice footpaths to follow. The woods are a great place to see bluebells in the spring months. You may also see deer, woodland birds and various butterflies as you make your way through the forest. You can start your walk from the car park located at the south eastern end of the woods, just to the north of the village of Eartham.
The woods are part of the wider National Trust owned Slindon Estate. The 1400 hectare estate has miles of excellent trails with wonderful views over the South Downs to enjoy.
The Monarch's Way also runs through the woods. You could pick up the long distance trail and head east to the nearby Houghton Forest. The expansive Goodwood Country Park is just to the west while the Grade II listed Halnaker Windmill and viewpoint is also very close by. View Full Details>>
Eridge Rocks
1 miles (1 km)
This fascinating nature reserve in Tunbridge Wells contains a series of large boulders and mixed woodland. The imposing rocks are surrounded by interesting vegetation such as conifers, deciduous trees, bamboo, mosses, liverworts, ferns and bluebells. You can park at the car park at the southern edge of the reserve and then pick up the walking trails from there. Eridge Rail Station is also located nearby. You could catch the train and then follow National Cycle Route 21 for about a mile to reach the site.
The Tunbridge Wells Circular Walk passes the site so you can pick this up to extend your walk. The long distance trail takes you through the attractive countryside surrounding the town and includes a visit to Harrison's Rocks. Just to the north is the RSPB Broadwater Warren. It's a great place to continue your walk with its nature trails, wet woodland, boardwalk, ponds and wide variety of wildlife. View Full Details>>
Firle Beacon
4 miles (6 km)
This circular walk takes you to the splendid Firle Beacon in the South Downs. The popular route makes use of the The South Downs Way and various bridleways and country lanes to take you to the beacon from the pretty village of Firle.
The start point for the walk is the little village of Firle, located just a few miles from Lewes. You can enjoy a stroll through the village with its three pubs, old church, cricket green and little pond. You will also pass Firle Place and its surrounding grounds. The old manor house was first built in the late 15th century by Sir John Gage. The route follows a bridleway around the grounds of the house before ascending to Firle Beacon. From the 712 feet (217 m) summit there are wonderful views over the Weald towards the south coast. The Firle Escarpment is also a Site of Special Scientific Interest. The large area of chalkland is home to a variety of flora and fauna. Look out for the rare spider orchid Ophrys sphegodes and Exmoor Ponies as you make your way through this lovely area.
From the beacon summit you descend on the South Downs Way before picking up Firle Bostal country lane to take you back to the village. This lane is shown on the google street view link below.
It's easy to extend your walk by continuing west from the beacon along the South Downs Way to Beddingham Hill. Another option is to start the walk from the nearby village of Alfriston on the Cuckmere River. You can then follow the South Downs Way to the beacon via Bostal Hill.
You could also visit the lovely Mount Caburn Nature Reserve with its interesting plants, flowers and wildlife. View Full Details>>
Forest Way
11 miles (17 km)
This cycling and walking route runs from East Grinstead to Groombridge following National Cycle Route 21 along a flat tree lined path. The path is also a designated country park.
The trail follows a disused railway line route and has splendid views of the rolling hills of the downs and local farmland.
Please click here for more information on this route.
Weir Wood Reservoir is just to the west of the route so you could visit this lovely nature reserve if you have time. View Full Details>>
Friston Forest
5 miles (8 km)
Enjoy miles of cycling and walking trails in this large forest on the South Downs near Eastbourne. There are trails for mountain bikers ranging from gentle off road trails to an exhilarating single track ride. There are two fairly easy waymarked trails for walkers. Look out for wildlife including rare butterflies and deer.
This circular route starts at the car park and takes you along some of the bridleways in the forest. It also visits the pretty village of West Dean.
It's easy to extend your outing by visiting the nearby Cuckmere River and Cuckmere Haven and Seven Sisters Country Park. You could also pick up the The South Downs Way which runs past the forest.
Our South Downs Circular Walk also passes through the forest. It will take you on a tour of the surrounding area, visiting Seven Sisters Country Park and Birling Gap. View Full Details>>
Goodwood Country Park
7 miles (12 km)
Explore the Goodwood estate in Chichester, West Sussex on this circular walk. There's miles of nice woodland trails and some moderate hill climbs with splendid views over the South Downs, Chichester, the Isle of Wight and the famous Goodwood Racecourse.
You can extend your walk by following the Monarch's Way to the nearby Eartham Woods and Slindon Estate where there are miles of cyling and walking trails to try. You can also climb to The Trundle Iron Age Hillfort for great views over the racecourse. Our West Dean to East Dean Walk takes you between the two villages, via the fort. View Full Details>>
Harting Down
3 miles (5.5 km)
This large area of chalk downland on the South Downs is managed by the National Trust. View Full Details>>
Hastings Country Park
3 miles (5 km)
Enjoy over 600 acres of beautiful parkland and coast on this circular route in Hastings. The park is located in the High Weald Area of Outstanding Natural Beauty, most of the park has been designated a Special Area of Conservation and a Local Nature Reserve. Peregrines, black redstarts and fulmars can be seen on the coastal cliffs, while Dartford warblers, stonechats and yellowhammers can be seen on the gorse covered hills.
The route below is most suitable for walkers but National Cycle Network route 2 also runs through the park and is a short cycle from Hastings. See the Eastbourne to Rye Cycle Route for more details. View Full Details>>
High Beeches Gardens
1 miles (1 km)
These pretty gardens in Handcross are ideal for a peaceful afternoon stroll. There's 27 acres to explore on well laid out footpaths. In the park you will find woodland trails, ponds, azaleas, rhododendrons, a lovely wildflower meadow and a collection of rare and exotic flowers and plants. The gardens are set on a hillside so there are marvellous views in all directions. View Full Details>>
High Weald Landscape Trail
94 miles (151 km)
Explore the High Weald AONB on this fabulous 90 mile walk that links the ridge-top villages and historic gardens for which the area is famous.
The walk starts at the rail station in Horsham, West Sussex, and heads east to Rye in East Sussex.
Walk highlights include

St Leonard's Forest - located at the western end of the Wealden Forest Ridge running from Horsham to Tonbridge, the forest is part of the High Weald Area of Outstanding Natural Beauty. The woods include attractive pine woodland, a series of pretty streams and the Whitevane Pond at the north western end of the forest.
Borde Hill Garden - located near Hayward's Heath Borde Hill features over 200 acres of garden, park and woodlands accompanied by spectacular views across the Sussex High Weald
Wakehurst Place - owned by the National Trust Wakehurst Place is located near Ardingly. It comprises a late 16th century country house and a mainly 20th century garden, managed by the Royal Botanic Gardens
Ardingly Reservoir - near Wakehurst the path skirts the edge of this splendid large body of water.
Stone Farm Rocks - located near East Grinstead you will find this series of sandstone crags which is also a Site of Special Scientific Interest.
Standen House - National Trust owned Arts and Crafts family home with Morris & Co. interiors, set in a beautiful hillside garden
Harrison's Rocks - popular with rock climbers this sandstone crag is located approximately 1.5 km south of the village of Groombridge in the county of East Sussex.
Union Mill - Grade I listed smock mill in Cranbrook, Kent, England which has been restored to working order. It is the tallest smock mill in the United Kingdom.
Rye Castle - this 13th century castle houses a museum which includes locally-made medieval pottery, an embroidery depicting many aspects of Rye life and history, medieval artifacts, activities and town maps.
Near Tenterden you will pass the noteworthy Smallhythe Place. This National Trust half-timbered house was built in the late 15th or early 16th century. It was the home of the Victorian actress Ellen Terry from 1899 to her death in the house in 1928. The house contains Terry's theatre collection, while the cottage grounds include her rose garden, orchard, nuttery and the working Barn Theatre. It's right on the trail and a nice place to stop at with a tea room in the pretty garden for refreshments.

The High Weald AONB website has split the walk into 7 manageable sections as follows:

Horsham to Cuckfield- 23.3km (14.5 miles) View Full Details>>
Highdown Hill and Highdown Gardens
3 miles (5 km)
This walk visits Highdown Gardens before climbing Highdown Hill in the South Downs. The walk begins at the car park at Highdown Gardens. Both the gardens and parking are free, though you are free to make a donation if you wish. You can then follow a series of footpaths through the park with its beautiful collection of rare plants and trees. The chalk gardens are situated on Downland countryside with wonderful views towards the sea. Highlights include two pretty ponds with fish, toads and newts, a Himalayan Birch Bark Cherry Avenue, a Rose Garden and a Herb Garden.
After touring the gardens you can then continue your walk to Highdown Hill. The hill stands at 81 metres (266 ft) and is a popular spot for walkers. From the summit there are wonderful views of the coast including the Seven Sisters and the Isle of Wight. View Full Details>>
Horsham
9 miles (14.5 km)
This fine circular walk around Horsham makes use of three of the walking trails running through the town. You'll follow sections of the Horsham Riverside Walk, the High Weald Landscape Trail and the West Sussex Literary Trail to visit some of the highlights of the area. On the way there's waterside paths along the River Arun, a visit to Warnham Nature Reserve and fine views of the surrounding High Weald countryside.
The walk starts in Horsham Park, just to the west of the train station. Head south through the town and you will soon come to the river. Follow the path round to the west and it will take you up to Warnham Mill Pond and Nature Reserve. It's a lovely spot with a 17 acre millpond, marshes, grassland, reed beds, hedges and woodlands. Look out for a variety of wildlife including heron, wildfowl, three species of Woodpecker and kingfisher.
After exploring the reserve the walk then picks up a section of the West Sussex Literary Trail to take you through the town and back to the park. You then pick up the High Weald Landscape Trail to take you east towards the river. Following the river round will take you past Hornbrook Farm and Chesworth Farm before returning to the finish point at Horsham Park. View Full Details>>
Houghton Forest
4 miles (6 km)
These woods near Arundel have good mountain bike trails and some nice footpaths to try. You can park at the Whiteways Countryside car park, just off the A29 at the south eastern end of the forest. From here you can pick up the trails heading north west through the woods. You could also follow either the Monarch's Way or South Downs Way from the village of Houghton. You can also extend your walking in the area by continuing along either of these long distance trails or the Midhurst Way which also passes through the forest. View Full Details>>
Iping Common and Stedham Common
2 miles (3.5 km)
Follow the heathland trails across these two pretty commons on this walk in Midhurst in Sussex. There's a car park off Elsted Road which gives direct access to the footpaths. On the commons you'll find a large pond and lots of wildlife. Look out for woodlark, Dartford warbler, nightjar and stonechat. 
To extend your walking in the area you can head north towards Woolbeding Common. The National Trust managed area has miles of good footpaths taking you to woodland, heathland and ponds.
Also nearby is the New Lipchis Way which runs through the lovely Rother Valley. You can pick up the riverside trail just to the north of Stedham. It can be followed east all the way to Midhurst or north to Woolbeding Common.
The Serpent Trail also crosses the common. You can follow it west towards Petersfield or east towards Midhurst Common, Graffham Common and the National Trust owned Lavington Common. View Full Details>>
Kent Coast
207 miles (333 km)
Walk the entirety of the beautiful Kent Coast on this long distance walk. View Full Details>>
Kingley Vale National Nature Reserve
4 miles (7 km)
Enjoy a walk around this interesting and beautiful Nature Reserve in the South Downs, near Chichester. There are well defined paths with fabulous views over the South Downs towards the south coast. The reserve also contains one of the finest yew forests in Europe, including a grove of ancient trees which are among the oldest living things in Britain. View Full Details>>
Lavington Common
3 miles (5.5 km)
Enjoy a peaceful stroll across the Lavington and Duncton Commons on this easy walk near Midhurst in West Sussex. There's miles of good footpaths taking you across attractive heathland and woodland. It's a great place for wildlife with woodlark, nightjar, tree pipits, stonechat and reptiles including the rare sand lizard. The site also includes Merlin's Wood with its tunnel of rhododendrons. You can pick up the trails from the car park on Duncton Common Road. Heading west will take you across Lavington Common while heading east takes you across Duncton Common where there are more woodland trails and a pretty stream.
The Serpent Trail long distance footpath runs across the common so it's easy to extend your walk. If you head west the trail will take you to Iping Common and Stedham Common where there are more nice heathland trails and a large pond. The South Downs Way passes across Graffham Down just a mile to the south of the common. View Full Details>>
Lewes
6 miles (9 km)
This circular walk around the county town of East Sussex includes riverside paths, lovely views of the South Downs and a visit to Lewes Castle. The attractive town is located a few miles north east of Brighton, in a pretty area of the South Downs. As such there's several good options for walkers with some good hill climbs and waterside walks along the River Ouse to enjoy.
This walk starts at the 11th century castle and heads east along the High Street to the river. Here you pick up the Sussex Ouse Valley Way to take you north along the River Ouse to South Malling and Offham. This section runs past the Offham Marshes Site of Special Scientific Interest  where you can look out for birds such as mallards, mute swans, grey herons and moorhens. After passing through Offham you turn south to pick up a section of the Greenwich Meridian Trail which leads you through the countryside and back to the town.
To continue the walk you could follow the river in a southerly direction and visit the village of Rodmell. Here you can pick up the South Downs Way long distance trail.
One of the higlights of the area is the nearby Mount Caburn. Here you will find a lovely nature reserve and wonderful views from the 480-feet (146m) hill summit. Our Glynde to Lewes Walk will take you there on a circular path while also visiting the historic Glynde Place.
Another good option is to follow the Sussex Ouse Valley Way in a north easterly direction to Barcombe Mills. Here you can enjoy waterside trails, a small reservoir and a delightful riverside pub.
Another major highlight of the area is the climb to Firle Beacon. View Full Details>>
London to Brighton Walk
62 miles (100 km)
This long distance walk takes you from the city to the coast, following the route of the London to Brighton Challenge. The route runs for 100km (62 miles) following a series of public footpaths, minor roads and country lanes. It starts in Richmond Park in London and heads south through the North Downs, the Surrey & Sussex countryside before the final section through the South Downs to Brighton.
You start off in Richmond Park in South London and follow the Thames Path to Kingston Upon Thames. You then leave the river and head through Old Malden and Stoneleigh before passing through Nonsuch Park in Ewell.
The next stage takes you across Banstead Downs to Little Woodcote where you pick up a section of the London Loop to take you through Coulsdon, over Farthing Downs and through Happy Valley Park.
You then head into the countryside of the North Downs, passing Chaldon, Bletchingley and Copthorne before a long woodland stretch through Worth Forest.
You leave the woods, passing Wakehurst Place, Ardingly, Hayward's Heath and Plumpton where you join the South Downs. View Full Details>>
Long Man of Wilmington
5 miles (8.5 km)
Climb to this iconic hill figure on Windover Hill on this splendid circular walk in the South Downs. The walk begins in the village of Alfriston on the Cuckmere River and follows the South Downs Way to the Long Man. It's a fairly easy climb on a good path with splendid views of the South Downs and the coast to enjoy. From the high point you descend to Litlington passing the delightful Lullington Heath Nature Reserve on the way. It's a lovely area made up of chalk heath with heather, bell heather and gorse bushes. At Litlington you pick up the Vanguard Way and enjoy a lovely waterside section along the Cuckmere River which takes you back to Alfriston. View Full Details>>
Loxwood Canal
4 miles (5.7 km)
A circular walk along an idyllic section of the Wey & Arun Canal on the Surrey/West Sussex border. It's a particularly delightful area with pretty locks, old bridges, an aqueduct and views of the River Lox, which runs alongside the canal.
The walk starts in the little village of Loxwood, in the Chichester district of West Sussex. Head east along the towpath and you will soon come to the lovely Brewhurst Lock and Bridge.
The next section takes you to Drungewick Aqueduct, another photogenic spot on the route. It's surrounded by some beautiful West Sussex countryside and a special place in the summer months.
The route then heads south down Drungewick Lane, before heading through the woodland and countryside to the south of the canal. After your walk you can enjoy refreshments in the Onslow Arms with its lovely beer garden overlooking the canal.
The route uses a section of the long distance Wey South Path. You can extend your exercise by heading north along the path to Sydney Wood. Heading south takes you to Billingshurst. View Full Details>>
Marley Common
1 miles (2 km)
This large green space in Haslemere is great for a peaceful stroll in lovely surroundings. The common has miles of good footpaths taking you to heathland, woodland and meadows. Look out for the pretty purple heather in the summer months and the yellow flowering gorse all year round. It's great for wildlife too with woodlarks, warblers and various reptiles. You can park at the car park off Marley Lane and pick up the trails from there.
It's easy to extend your walk as two long distance paths pass through the common. You can follow the Sussex Border Path and the Serpent Trail east and visit the wonderful Black Down. It's the highest point on the South Downs and commands fabulous views over the Weald. Our Haslemere Circular Walk which starts from the train station visits both Marley Common and Black Down.
Heading west along the border path will take you towards Liphook and Stanley Common.
Also of interest are two more National Trust commons just to the north west of Marley Common. Ludshott Common and Bramshott Common have miles of good walking trails and the attractive Waggoners Wells ponds to enjoy. View Full Details>>
Midhurst Way
19 miles (31 km)
This West Sussex market town sits in a lovely spot on the River Rother in the South Downs National park.
This linear walk runs for about 19 miles from Midhurst to Arundel through some lovely Sussex countryside.
The path passes Cowdray Park, Lodsworth, Petworth, Chingford Pond, Bignor, Westburton Hill and Houghton Forest with fabulous views of the South Downs as you go.
There are several attractions on the route including the splendid Arundel Castle, at the start of the walk. The castle dates from the 11th century and boasts exquisite, stately rooms and magnificent grounds overlooking the River Arun.
The path also passes very near to Petworth House and Petworth Park which holds the 'National Trust's finest art collection displayed in a magnificent 17th century mansion within a beautiful 700-acre park'. The walk also offers fine views of the Rivers Rother and Arundel while also passing the ruins of the fascinating Cowdray House near Midhurst.
This route is quite accessible beginning at Arundel train station while finishing at the bus station at Midhurst. View Full Details>>
Monarch's Way
615 miles (990 km)
This incredible 615-mile walk approximates the escape route taken by King Charles II in 1651 after being defeated in the Battle of Worcester.
The Monarch's Way starts at Worcester then travels north to Boscobel and then south to Stratford upon Avon. It then continues south through the Cotswolds to Stow on the Wold before turning south west towards Bristol via Cirencester. The route then heads south through the Mendip Hills to Wells and then on through Somerset towards Yeovil and then south west to Charmouth. You then follow the Dorset coast before turning north again to Yeovil, before heading east across the Downs to Brighton and then onto the finish point at Shoreham-by-Sea.
The walk also takes you through two World Heritage Sites, one National Park and six Areas of Outstanding Natural Beauty. For those interested in the history of the walk there is ample opportunity to learn and discover more with a series of museums and historical sites dotted throughout the route.
The walk is waymarked with a picture of the ship The Surprise, the Prince of Wales crown and the Royal Oak tree at Boscobel House.
The route has been split into two separate gpx files. The first includes the section from Worcester to Bridport via the Midlands and Somerset. View Full Details>>
Mount Caburn
4 miles (7 km)
This walk visits the delightful Mount Caburn Nature Reserve in the South Downs. You can reach the reserve by following a footpath from the centre of Lewes. It's just over 2 miles to the reserve from the town with the route crossing the River Ouse before passing Malling Down Nature Reserve, Ranscombe Camp hill, Oxteddle Bottom and Caburn Bottom.
The reserve consists of managed chalk downland and a Bronze Age hill fort. There is also a wide variety of flora and fauna to look out for. This includes the largest British population of burnt-tip orchid and pyramidal orchids. There are also many different types of wildflowers such as Sweet briar, Marjoram and the bright yellow horseshoe vetch. These attract various butterflies including Adonis, chalkhill blue butterfly and silver-spotted skippers. It's also great for bird watching with Skylarks, meadow pipits, yellowhammers, corn bunting, kestrels, peregrine falcon and buzzards to look out for.
The summit of Mount Caburn stands at 480-feet (146m) and consists of an Iron Age Hill Fort. There are wonderful views of Lewes, Glynde, Firle and the South Downs to enjoy.
After climbing the hill you could visit the delightful Little Cottage Tea Rooms and enjoy a cream tea. The tea rooms are located just to the south of the reserve on Ranscombe Lane.
A shorter, alternative route to the reserve is to start from Glynde Bridge. There is a train station and parking area about a mile from the hill.
If you would like to extend your walking in the area then you could head to the nearby Firle Beacon. It is located just a few miles to the south east and offers great views over the Weald towards the south coast.
A few miles to the north you can visit the delightful Barcombe Mills where there are lovely waterside walks along the River Ouse and Barcombe Reservoir. View Full Details>>
New Lipchis Way
37 miles (60 km)
This is an exceptionally lovely walking trail that runs from Liphook, in Hampshire, to East Head at the entrance to Chichester Harbour. The path takes you through some of the loveliest parts of West Sussex including greensand ridges, Wealden river valleys, heathlands, high chalk downland and then finally the coastal plain at Chichester.
The first section of the walk runs from Liphook to Midhurst, passing through Woolbeding Common before a waterside section along the River Rother takes you to Midhurst. View Full Details>>
Nymans Gardens
2 miles (4 km)
Explore the gardens and woodland walk of this delightful estate on this short route in Handcross, near Haywards Heath. View Full Details>>
Pagham Harbour
6 miles (10 km)
Enjoy a walk around this lovely coastal nature reserve and look out for thousands of wading birds. The RSPB reserve is located a few miles south of Chichester, near the village of Pagham. You can park at the reserve car park, just off the Chichester Road. From here you can pick up the waterside footpaths to Sidlesham Quay and then around the site to Pagham Lagoon. There's a wide variety of habitats with salt marsh, mudflats, farmland, copses, lagoons, reed beds and shingle beaches. Look out for birds including little egrets, ringed plovers and lapwings.
To extend your walking in the area you can pick up the New Lipchis Way at nearby West Wittering. The long distance path will take you along the Chichester Channel in to Chichester.
Just to the south of the harbour you will find Selsey Bill. The coastal headland is the southernmost point of Sussex.
Around Birdham you can also pick up the Chichester Canal and enjoy a waterside walk along the towpath.
Just to the south of the harbour you will find the headland at Selsey Bill. It is the southernmost point of Sussex and has a nice beach and fish huts selling fine fresh fish. View Full Details>>
Parham House
1 miles (1 km)
Explore the parkland and gardens surrounding this Elizabethan House near Storrington and Amberley. The gardens include a four-acre Walled Garden, herbaceous borders, a glasshouse, vegetable garden, orchard and a 1920s Wendy House. View Full Details>>
Petworth Park
3 miles (5 km)
A walk around the beautiful Petworth Park in Sussex. View Full Details>>
River Adur and Bramber Castle
4 miles (6 km)
Follow a waterside path along the River Adur to Bramber Castle on this walk in West Sussex. View Full Details>>
Royal Military Canal Path
27 miles (43 km)
This walking route runs from Pett Level to Seabrook along the Royal Military Canal. Constructed in the early 19th century as a defence against a possible invasion by Napoleon, the canal-side path now makes for a nice easy walk.
The route starts off on the coast at Pett Level and heads inland towards Winchelsea and then onto Rye. The path then heads to Hythe via Appledore before finishing at Seabrook just outside Hythe.
Highlights on the route include the lovely Rye Harbour Nature Reserve near Rye. The reserve includes saltmarsh, lagoons, grazing marsh, shingle and reedbeds. View Full Details>>
Rye Harbour
2 miles (4 km)
This lovely walk takes you around Rye Harbour Nature Reserve on the Sussex coast. There's great scenery with a wide range of habitats including saltmarsh, lagoons, grazing marsh, shingle and reedbeds. You can follow miles of footpaths through the reserve while looking out for a huge variety of wildlife.  Birds you might see include ringed plover, avocet, oystercatcher, redshank, lapwing, and sandwich terns. There's also lots of colourful plants and flowers in the summer months.  Look out for 456 species of flowering plants including yellow horned-poppy, sea pea and sea campion.
The reserve also includes Henry VIII's Camber Castle. You can visit the interesting ruins of this 16th century Device Fort, built to protect the Sussex coast against French attack. View Full Details>>
Saxon Shore Way
160 miles (257 km)
Explore Kent's ancient coastline as you visit Iron Age hill forts, cathedrals, Martello towers, historic ports and castles on this incredible 160 mile walk.
The route passes through two Areas of Outstanding Natural Beauty, numerous Sites of Special Scientific Interest and several Nature Reserves. View Full Details>>
Seaford to Eastbourne
13 miles (21 km)
This is a popular coastal walk between these two East Sussex towns. It passes through many of the highlights of this beautiful area of the South Downs. This includes visits to Cuckmere River and Cuckmere Haven, Birling Gap, Seven Sisters Country Park, Friston Forest and Beachy Head. The route uses sections of the long distance Vanguard Way and South Downs Way to guide you along the coast. As such the footpaths are waymarked and generally in good condition.
It's about a 13 mile walk with the option of returning to Seaford on a splendid coastal bus ride from Eastbourne.
The walk starts in Seaford and heads east along the coast, passing the Martello Tower and the Seaford Head Nature Reserve. From here there are spectacular views of the Seven Sisters Cliffs and the Cuckmere Valley. It's also a great place for flora and fauna with nationally rare and significant species of plants, birds and insects.
The route then follows a riverside path north along the Cuckmere River. It's a very pretty area with species-rich chalk grassland and wildflowers in the summer months. Look out for wildlife which includes a variety of butterflies and wildfowl.
The route crosses the Exceat Bridge over the river to enter Seven Sisters Country Park. Here you will find 700 acres of parkland with lots of footpaths and cycling trails. You pick up the South Downs Way here and follow it south through the park to the coast. The next section takes you to Birling Gap where you can visit the National Trust owned Belle Tout lighthouse. It's a good place to stop for refreshments with a nice cafe and great views.
The next stage takes you from Birling Gap to Beachy Head. Here you will find the highest chalk sea cliff in Britain, rising to a height of 162 metres (531 ft) with fabulous views along the coast to West Sussex and Dungeness in Kent.
The final section descends into Eastbourne, passing along the beach before finishing at the pier.
For a longer, marathon length route try our Brighton to Eastbourne Walk. View Full Details>>
Selsey Bill
2 miles (3 km)
This walk visits the southernmost point of Sussex in the town of Selsey. You can park at the East Beach car park to start your walk. From there it's a nice 1 mile walk along the pretty beach to Selsey Bill. After your walk you can enjoy refreshments in one of the cafes. The area is also well known for its excellent fresh fish huts.
The walk can be extended by visiting the nearby Pagham Harbour. It's located just to the north of Selsey and includes a fantastic nature reserve with thousands of wading birds.
If you head north west from the headland you can visit East Wittering and West Wittering with views of Bracklesham Bay. Here you can enjoy a walk through the sand dunes at East Head and pick up the long distance New Lipchis Way to take you into Chichester. You can also enjoy more nice walking trails around Chichester Harbour and Thorney Island. View Full Details>>
Serpent Trail
64 miles (103 km)
This walk runs from Haslemere to Petersfield through the beautiful Sussex greensand hills. The path takes its name both from its serpentine shape and from passing through the habitat of all three British species of snake.
The route crosses many heathland areas and heads along the greensand ridges in the western Weald, visiting Liphook, Milland, Fernhurst, Petworth Park, Fittleworth, Duncton, Burton Mill Pond, Heyshott, Midhurst, Stedham and Nyewood before reaching the serpent's tail at Petersfield Lake and Heath in Hampshire.
The trail is waymarked with white plastic discs showing a snake in the approximate shape of the route on a purple triangle.
Route highlights include a climb to the highest point on the South Downs at Black Down in West Sussex. You'll also visit the pretty Iping and Stedham Commons near Midhurst. View Full Details>>
Seven Sisters Country Park
3 miles (5.5 km)
Explore nearly 700 acres of parkland and coast on this delightful circular walk through the South Downs. The Country Park is named after the famous Seven Sisters chalk cliffs on the Sussex Heritage Coast. On the route you will enjoy fabulous views of the Cuckmere river before heading towards the beautiful coastline.
The walk starts from the country park visitor centre next to Exceat Bridge at a postcode of BN25 4AB for your sat navs. From here you can pick up the South Downs Way National Trail and follow the waymarked path south along the Cuckmere River to the Seven Sisters cliffs. The path then heads east along the wonderful coast path to a significant landmark at Birling Gap. This special area is run by the National Trust and includes the famous Belle Tout lighthouse. There's also fabulous views along to the nearby Beachy Head and 500 acres of open chalk grassland with a wide variety of butterflies and wildflowers to look out for.
The route then leaves the coast and heads north towards Friston Forest where you can enjoy some nice woodland trails and look out for rare butterflies and deer. These trails will lead you west back to the visitor centre where the route finishes.
There are a number of other footpaths and trails in the Park - further information and trail maps can be found in the Visitor Centre. Cycling is permitted on the valley floor and there is a concrete track which offers access to the beach. Mountain biking is also popular in Friston Forest so much of this area is great for cyclists as well as walkers. View Full Details>>
Sheffield Park
1 miles (2 km)
Explore the beautiful Sheffield Park and Gardens on this circular walk near Haywards Heath in Sussex. The gardens were laid out in the 18th century by 'Capability' Brown with four delightful lakes as the centrepiece. There are also a number of peaceful woodland paths and South Park - 265 acres of wide open spaces.
The Sussex Ouse Valley Way long distance trail passes the park so you could pick this up to extend your walk. The lovely waterside walk follows the River Ouse from its source near Lower Beeding to the coast at Seaford Bay. View Full Details>>
Shinewater Lake Park
2 miles (3 km)
Shinewater Park is located near Eastbourne. It has two large lakes and well surfaced cycling and walking paths. There's plenty of wildlife to see with moorhen, coot, reed bunting and great crested grebe near the lakes. View Full Details>>
Slindon Estate
7 miles (10.5 km)
The Slindon Estate is a fantastic place for walkers and cyclists with miles of footpaths and bridleways to follow through the 1400 hectare estate. It is made up of a variety of habitats including woodland, downland, farmland, and parkland.  All the while there are wonderful views over the Weald, the South Downs and the coast with the Isle of Wight beyond.
This circular walk starts at the village of Slindon on Butt Lane and climbs towards Bignor Hill and Gumber Corner. Here you pick up the Stane Street Roman Road and the Monarch's Way which leads you into a long woodland section through Nore Wood. It's a lovely section with bluebells, wild flowers and other woodland plants to enjoy. The final section takes you back to Slindon passing the eye-catching Nore Hill Folly.
If you would like to continue your walking in the area then you could head a few miles to the east and enjoy a walk around Arundel Castle and Arundel Park with a riverside stretch along the River Arun.
This route skirts the edge of Eartham Woods which has bluebells and deer to look out for. Houghton Forest is also close by and has more mountain bike trails to try. View Full Details>>
South Downs Circular Walk
8 miles (12.5 km)
This terrific 8 mile circular walk visits some of the major highlights of the East Sussex area of the South Downs National Park. You'll take in Birling Gap, Seven Sisters Country Park, Friston Forest and the Cuckmere River and Cuckmere Haven. There's wonderful coastal views, riverside paths, woodland trails and some moderate climbs to enjoy on this varied route which is one of the best circular walks on the South Downs.
The walk starts from the Birling Gap car park. This National Trust owned area has great facilities and includes the splendid Belle Tout lighthouse. From the car park you head west along the The South Downs Way National Trail. This section of the trail runs along the coast to Cuckmere Haven. This area has a nice shingle beach with wonderful views of the Seven Sisters Cliffs. There's also riverside trails along the Cuckmere River and a wide variety of flora and fauna to look out for.
The route then heads north through the Seven Sisters Country Park. Here you'll find 700 acres of parkland with lots of great cycling and walking trails.
The walk then turns east through Friston Forest, where there are miles of shady woodland trails. You can look out for rare butterflies and deer as you make your way through the forest.
After leaving the forest you turn south, passing through countryside around East Dean, before returning to the car park on the coast.
To extend your exercise you could head east along the South Downs Way and visit Beachy Head, the highest chalk sea cliff in Britain. View Full Details>>
Southwater Country Park
2 miles (3 km)
Enjoy peaceful lakeside walking at this pretty country park in Horsham. As well as the delightful lakes the park also includes a beautiful wildlife area which supports wildlife such as lizards, Kingfishers, Nightingales and various butterflies and dragonflies. There are also excellent facilities with a Visitor Centre, Cafe, an adventure-style play area, an orienteering course and tuition in canoeing and sailing. View Full Details>>
St Leonard's Forest
2 miles (4 km)
This large area of woodland is located just to the east of Horsham. There are miles of cycling and walking trails to explore with attractive pine woodland, a series of pretty streams with little waterfalls and the Whitevane Pond at the north western end of the forest. There are good wide tracks ideal for a mountain bike or hybrid. There's some steep climbs to try with fun descents. For walkers there are miles of easy flat tracks to enjoy. Look out for wildlife including peacocks and wood warblers. View Full Details>>
Standen House
1 miles (2 km)
Explore the gardens, parkland and woodland surrounding this 19th century National Trust house near East Grinstead. The Standen Estate covers 100 acres with good footpaths taking you around the grounds and into the adjacent Rockingshill Wood. In the woods you'll find a number of ponds and pretty bluebells in the spring. There's a beautiful hillside garden and a kitchen garden. Flora includes rhododendrons, camellias, azaleas and herbaceous borders. There's also nice views across the Sussex countryside and the Philip Webb designed house which has a superb collection of Arts and Crafts interiors, with Morris & Co designs.
The High Weald Landscape Trail passes the estate so you can pick this up to extend your walk. If you head south you'll soon come to Weir Wood Reservoir. There's a splendid footpath running around the perimeter of the reservoir with great views across the water and a nature reserve at the western end.
If you head west along the High Weald Landscape Trail you can explore Minepit Wood with its nice woodland trails and pretty lake.
If you head east you can pick up the Forest Way. View Full Details>>
Stanmer Country Park
3 miles (5.5 km)
Enjoy beautiful woodland walks and extensive open lands in this country park in Brighton. There's a number of footpaths to follow around the park which includes the village of Stanmer, Stanmer House and Stanmer Church. These would once have formed the estate of Stanmer House which is a Grade I listed 18th century Palladian building. You can sometimes pick up guided walks around the extensive woods where you can look out for bats and other wildlife.
Located on the beautiful South Downs it's easy to extend your walk after you have explored the park. You could pick up the South Downs Way and enjoy a climb to the nearby Ditchling Beacon for great views over the area. View Full Details>>
Stansted Park
5 miles (8.1 km)
Enjoy a circular walk around the 1800 acre park surrounding the Edwardian Stansted House near Chichester. The parkland has a series of public footpaths to follow around the estate with woodland, moderate hill climbs and countryside views.
The walk starts from the car park at the western end of the park. You could also start from Rowland's Castle which has a train station close by.
From the car park you can pick up the Monarch's Way and follow it east through the edge of Stansted Forest to Walderton. Here the route turns south following footpaths to Lordington House. The Grage II listed building was built in 1500 and now operates as a bed and breakfast.
The path then turns west to the noteworthy Racton Monument. The 80 ft (24m) high folly dates from the 18th century and affords wonderful views to the Isle of Wight.
The route then follows Park Lane west before turning north to pass Stansted House. The house began as a hunting lodge in the 11th century. It was built on the present site in 1688 but burnt down in 1900, and rebuilt on the exact footprint of the previous building in 1903.
After passing the house the route soon returns to the finish point back at the car park. View Full Details>>
Sussex Border Path
137 miles (220 km)
A fabulous long distance walk following the Sussex county border from Thorney Island in West Sussex to Rye in East Sussex.
You begin on Thorney Island with a lovely section along the coast from Emsworth. The route then heads through the South Downs to South Hartingand Liphook before continuing to Gospel Green, Rudgwick, Gatwick Airport, Horley and East Grinstead. You then head through the beautiful High Weald, passing Groombridge, Bewl Water and Northiam before finishing in Rye. The walk is well waymarked throughout.
Route highlights include a climb to the highest point on the South Downs at Black Down in West Sussex. You'll also visit the lovely Weir Wood Reservoir and the interesting Bodiam Castle. View Full Details>>
Sussex Ouse Valley Way
42 miles (68 km)
This splendid waterside walk follows the River Ouse from its source near Lower Beeding to the coast at Seaford Bay.
The walk starts near Horsham at the village of Lower Beeding and passes through Slaugham, Handcross and Staplefield. Near here you will pass the impressive Ouse Valley Viaduct, one of the most photographed sites on the path.
The route continues through Lindfield, Freshfield, Sheffield Park, Newick, Barcombe Mills, Hamsey, Lewes, Rodmell, Southease, Piddinghoe and Newhaven before finishing at Seaford Bay. View Full Details>>
The Trundle
1 miles (2 km)
Climb to Trundle Hill and enjoy wonderful views over the South Downs on this circular walk in the Chichester area. The Iron Age Hillfort sits in an elevated position on St Roche's Hill above Goodwood Racecourse, just to the south of the village of Singleton. You can park at the Seven Points car park, just to the west of the hill, at the end of Town Lane. From here you can pick up a section of the Monarch's Way long distance trail to take you up to the hill. From the 675 feet (206 m) summit there are great views of Sussex, Hampshire and the English Channel. You can turn it into a circular walk by continuing along the path towards Goodwood racecourse and then following another bridleway back to the car park.
The hill is part of the larger Goodwood Country Park where you can enjoy miles of walking trails through woodland and countryside. View Full Details>>
Thorney Island
9 miles (15 km)
Enjoy a coastal circular walk around this beautiful peninsula in Chichester Harbour.
The 9.5 mile walk starts from Emsworth, near the train station. From here you can pick up the Sussex Border Path long distance footpath to take you south towards the marina. View Full Details>>
Tilgate Country Park
4 miles (6 km)
Tilgate Country Park is a popular large park and forest area in Crawley, Sussex. Here you'll find stunning lakes, lawns, gardens and miles of woodland and bridleways. View Full Details>>
Truleigh Hill
3 miles (5 km)
This hill in West Sussex has a set of distinctive radio masts on the summit. You can park at a small parking area to the west of the hill and follow the South Downs Way past Beeding Hill to the top of Truleigh Hill. There's great views of the surrounding hills and countryside from the high points. You can turn it into a circular walk by following tracks across Bushy Bottom and then the Monarch's Way back to the car park.
You could also start the walk from nearby Upper Beeding or Bramley Castle if you prefer.
To extend your walk you can continue east along the South Downs Way to Edbarton Hill and then on to Devils Dyke. The beautiful V-Shaped Valley is a great place for walking and mountain biking.
You can use the google street view link below to follow this part of the trail. View Full Details>>
Undercliff Walk Brighton
3 miles (5 km)
Follow the Undercliff Walk from Brighton Marina to Saltdean on this exhilarating coastal walk or cycle. View Full Details>>
Vanguard Way
66 miles (106 km)
This 66 mile trail runs from the outskirts of London, through Ashdown Forest, Alfriston and Cuckmere Valley to the stunning East Sussex coast.
Route highlights include the lovely Ashdown Forest, the White Horse near Alfriston and the wonderful final coastal stretch that gives views of the Seven Sisters Cliffs and Tidemills beach. The path also passes through the beautiful Cuckmere Valley with splendid views of Cuckmere River and Cuckmere Haven to enjoy. View Full Details>>
Wakehurst Place
2 miles (3.5 km)
Located in Haywards Heath, Wakehurst is the country estate of the Royal Botanic Gardens, Kew. There are 465 acres to explore on a series of delightful footpaths. The walk will take you to beautiful botanic gardens, woodland, lakes, formal gardens, an Elizabethan house and the Kew Millennium Seed Bank - the largest seed conservation project in the world. The aim of the Millennium Seed Bank is to collect seeds from all of the UK's native flora and conserve seeds from 25% of the world's flora by 2020, in the hope that this will save species from extinction in the wild.
Wakehurst was the National Trust's most visited property in 2008-2009 (for which admission was charged), with 439,627 visitors. A visit will soon show you why with so many attractions. Highlights include the Southern Hemisphere Garden with 16 beds exhibiting plants from South America, South Africa, Australia and New Zealand. The delightful Water Garden is another major attraction with ponds, streams and a variety of water-based garden features.
There are many super options if you wish to continue your walk. The High Weald Landscape Trail runs past the edge of the estate so can picked up quite easily. Ardingly Reservoir is right next to Wakehurst and has a lovely waterside walking path to follow. View Full Details>>
Wealdway
82 miles (132 km)
Follow the Wealdway from the River Thames at Gravesend to Eastbourne on the Sussex coast. The route crosses the chalk ridges of the North and South Downs and passes through the lovely Weald AONB and the expansive Ashdown Forest. After starting at Gravesend the walk heads through Tonbridge, Royal Tunbridge Wells with its famous Pantiles, Uckfield before finishing at Eastbourne with its splendid views from Beachy Head. View Full Details>>
Weir Wood Reservoir
5 miles (8.5 km)
This 280 acre reservoir has a super circular walking path to try. The path runs quite close to the lake along the northern side with country trails to follow around the eastern and southern side.
The western end of the reservoir is a protected nature reserve and bird sanctuary designated as a Site of Special Scientific Interest. Habitats include strips of open grassland, scrub and woodland. Low lying meadows also form part of the reserve. Look out for kingfisher, tern, osprey, teal swifts, swallows and whitethroat.
The reservoir is located just to the west of Forest Row and about 7 miles north east of Haywards Heath.
The Forest Way and the Sussex Border Path both run past the reservoir so you could easily pick up either of these trails if you'd like to continue your walk.
If you head north you'll soon come to the National Trust owned Standen House. The Standen Estate has 100 acres of parkland, gardens and woodland to explore and is well worth a visit. View Full Details>>
West Dean Estate
4 miles (6 km)
This walk takes you around the beautiful gardens, woodland and arboretums in the West Dean Estate near Chichester. View Full Details>>
West Sussex Literary Trail
55 miles (89 km)
This walk runs from Horsham to Chichester with many literary connections along the way. The walk begins at Horsham, near Percy Bysshe Shelley's millennium fountain, and heads through the South Downs to Chichester with its connections to William Blake and John Keats.
You will pass through a series of interesting and picturesque towns and villages including Sinfield, Storrington, Amberley and Duncton before finishing near the iconic cathedral in Chichester. View Full Details>>
West Wittering and East Head
10 miles (16 km)
The pretty village of West Wittering has lovely coastal footpaths to try. You can park at the beach car park and then follow paths along the beach and onto the National Trust owned East Head. Here you can stroll through shingle, sandy beach and a delightful sand dune habitat. The area is great for wildlife with skylarks, ringed plover and common seals to look out for. There's also lots of pretty wildflowers and great views over Chichester Harbour to Hayling Island.
After exploring the dunes you can head north along the New Lipchis Way to West Itchenor. It's about a 4 mile walk along a pretty coast path with lovely views all the way.
If you would like to extend your walk you could catch the ferry from West Itchenor to Bosham and then explore Chichester Harbour and Thorney Island. You could also continue east along the New Lipchis Way to Birdham where you can visit Chichester Marina. Heading south east takes you to East Wittering, Bracklesham Bay and the Medmerry RSPB Nature Reserve, where there are some excellent wildlife spotting opportunites. View Full Details>>
Wey South Path
36 miles (58 km)
Follow the Wey River and the Wey and Arun Canal on this wonderful waterside walk through Surrey and Sussex. The route starts off in Guildford and heads south to Rowly and then onto Billinghurst. This section passes through Sidney Wood and the delightful village of Loxwood. There's some pretty locks and the picturesque Drungewick Aqueduct to admire here.
The walk continues towards Pulborough before passing through the delightful Amberley Wild Brooks wetland with its variety of interesting wildlife. The route then comes to an end near Amberley in Sussex. View Full Details>>
Woolbeding Common
2 miles (3 km)
Explore woodland, heathland and ponds on this walk on Woolbeding Common near Chichester in West Sussex. The area is managed by the National Trust so there are good footpaths and a car park off Older Hill Lane. There's miles of good tracks to follow with the area also including Oakham Common, Pound Common, Stedham Marsh and the hamlet of Titty Hill.
If you follow the trails south from the common you will soon come to the beautiful River Rother Valley. Here you can enjoy a stroll along the river and visit Iping Common and Stedham Common.
Two long distance footpaths also pass through the common. You can pick up either the Serpent Trail or the New Lipchis Way to extend your walk. View Full Details>>
Worth Way
7 miles (11 km)
This 7 mail long bridleway and footpath runs along National Cycle Route 21 from Crawley to East Grinstead. View Full Details>>