Wirral Walks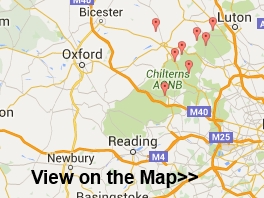 This wonderful area of Merseyside is a fantastic place for walking. There's a number of fine coastal routes, several country parks, hill climbs with fine views and a significant public park in Birkenhead to visit.
Use the filter to show walks of a certain type such as woods, reservoirs, hills, long distance, country parks, canals and rivers.
In the spring walkers flock to the beautiful bluebell woods in the Wirral area. Click the 'Woodland' button below to see these.
Use the links to view full route information including elevation profiles, interactive maps and GPS downloads.
You can also view an overview map of all the routes in the using the Wirral Walk Map>>
Route Name
Distance
Description
Arrowe Country Park
2 miles (4 km)
Explore 250 acres of open parkland and deciduous woodland in this country park in Birkenhead. The park also contains wildflower meadows, ponds, a lake and a brook attracting a variety of wildlife. The park is located in the centre of the Wirral Peninsula, west of Birkenhead.
To extend your walking in the area head west and visit the nearby Royden Park. Also nearby is the climb to Bidston Hill where you can enjoy fine views over the Wirral. There's a series of nice surfaced footpaths to be found in the noteworthy Birkenhead Park too. View Full Details>>
Bidston Hill
2 miles (3 km)
This walk in Birkenhead explores 100 of acres heathland and woodland with historic buildings and ancient rock carvings. The park includes the 16th century windmill, the grade II listed Bidston Observatory and Bidston Lighthouse. The hill rises to 231 feet so there are fantastic views of the Wirral from the summit.
The hill is located a short distance west from Birkenhead Park. View Full Details>>
Birkenhead Park
2 miles (3.2 km)
This large town in Merseyside is located on the Wirral Peninsula, along the west bank of the River Mersey, opposite the city of Liverpool. The town includes a significant public park which is a great place for an easy stroll. There's lakes, woodland and pretty gardens to visit on a series of surfaced footpaths. Birkenhead Park is the first publicly funded park in the UK. It is also notable as the inspiration for the most famous urban park in the world – Central Park in New York.
The area is also architecturally significant with a number of notable listed buildings. Look out for 'The Grand Entrance' which was designed by Lewis Hornblower and is located at the northeast corner. The piece consists of three arches flanked by lodges and is in Ionic style.
The photogenic Swiss Bridge spans the pretty lake and is unique as being the only covered bridge of traditional wooden construction in the UK. There is also a Pavilion called the Roman Boathouse next to the lake, the upper storey of which was originally intended to be a bandstand.
The park includes good facilities with an excellent visitor centre and cafe for refreshments after your walk.
To continue your walking in the area, head west to Bidston Hill. Here you will find 100 of acres heathland and woodland with historic buildings and ancient rock carvings. At the western end of the town there's Arrowe Country Park with wildflower meadows, ponds, a lake and a brook attracting a variety of wildlife. View Full Details>>
Caldy Hill
2 miles (4 km)
Explore 250 acres of woodland and heathland on this lovely walk on the Wirral Peninsula. You can also climb the 260ft high Caldy Hill for fabulous views over the River Dee, Hilbre Island and the Irish Sea. On a clear day you can even see as far as Snowdonia and the Lake District.
It's a great place for flora and fauna with pretty heather, willdfowers, bracken, silver birch and oak trees.
Less than an a mile to the east is Royden Park and Thurstaston Common and Coast. It's a great place to extend your walk with woodlands, meadows, heathland and two meres where you will find an abundance of birdlife.
Just to the west you can pick up the Wirral Way and follow it to the nearby Wirral Country Park. View Full Details>>
Eastham Country Park
1 miles (2 km)
This park is located on the Wirral bank of the River Mersey, profferring fantastic views across the estuary. Eastham consists of 100 acres of broadleaf woodland with surfaced walking paths and a cycle track. The park has a visitor centre, tea garden and two riverside pubs.
The Wirral Circular Trail, passes the park. You could pick this up and head north to visit the wonderful model village of Port Sunlight with its Grade I listed buildings and lovely riverside park. View Full Details>>
Heswall Dales
1 miles (1.6 km)
This town on the Wirral is a great place for walkers with fine coastal trails and a lovely local nature reserve. View Full Details>>
Hilbre Island
4 miles (7 km)
Visit this beautiful island and nature reserve off the coast of West Kirby and enjoy some fabulous coastal scenery. View Full Details>>
Neston
3 miles (5.1 km)
This Wirral based town is a great place for riverside walks and wildlife. There's also a stunning local botanical gardens where you can enjoy some peaceful footpaths in glorious surroundings. View Full Details>>
New Brighton
6 miles (9.5 km)
This Wirral based town has become a popular place for visitors. It includes a lovely beach, an interesting 19th century fort, a huge lido and the longest seaside promenade in Britain. View Full Details>>
North Wirral Coastal Park
3 miles (5 km)
Enjoy a cycle or walk around this super coastal country park in the Wirral. The park covers 400 acres making it the largest park in the Wirral. There is a super waterside cycling and walking path running along the lovely Wirral Peninsula - you could even continue along it to Wallasey and beyond if you have time. View Full Details>>
Parkgate Circular Walk
3 miles (5 km)
This fine circular walk explores the village of Parkgate on the River Dee estuary. It's a splendid place for a stroll with great views across the marshes and a wide variety of birdlife to look out for. This includes huge numbers of wildfowl and waders. Keep your eyes peeled for grey herons, egrets, peregrine falcon, merlin, hen harrier and short eared owl.
The route heads along the Parkgate Parade and then follows a section of the Wirral Way cycling and walking trail. It's a flat, easy walk with great views of the village parade on the coastal section and lots of wild flowers and butterflies along the disused railway line.
To extend your walk you can head north along the Wirral Way to Wirral Country Park for more great views across the estuary. View Full Details>>
Port Sunlight
3 miles (5 km)
This fascinating model village on the Wirral Peninsula has a number of Grade I listed buildings and a delightful riverside park. Port Sunlight was built by Lever Brothers to accommodate workers in its soap factory in 1888. 
In the centre of the village you can enjoy a walk along the lovely George's Drive where there's fountains, a lake, pretty gardens and a hugely impressive war memorial. After exploring the village head east to the splendid riverside park. The park includes nice surfaced footpaths with a small lake, the River Dibbin and great views across the River Mersey to the city of Liverpool.
You can start your walk from one of the car parks near the garden centre on Jubilee Crescent. Then head north to the Lady Lever art gallery passing through the gardens where you will find the war memorial and the Diamond Jubilee Sundial. It's then a short walk east to the riverside park.
You could also start your walk from Port Sunlight Train station which is close to the garden centre.
The long distance Wirral Circular Trail passes the village so you could pick this up to extend your walking in the Birkenhead area. If you head south along the Eastham Channel it will take you to Eastham Country Park where you will find 100 acres of broadleaved woodland with surfaced walking paths and a cycle track. View Full Details>>
Royden Park
2 miles (4 km)
Enjoy a peaceful stroll through Royden Park and Thurstaston Common on this lovely walk in the Wirral. There are many trails taking you past deciduous and conifer woodlands, meadows, heathland and the two meres where you will find an abundance of birdlife. There is also an excellent miniature railway which is very popular in the holidays.
You can also climb Thurstaston Hill where there are fabulous views of the River Dee estuary. The hill is also the location of Thor's Stone, a large sandstone outcrop. It is thought that early Viking settlers held religious ceremonies on the site.
Less than a mile west of the park you will find the lovely Caldy Hill. This large area of heathland and woodland is a great place to extend your walking.
Also nearby is the splendid Wirral Country Park and the long distance Wirral Way. View Full Details>>
Storeton Woods
1 miles (1.5 km)
This walk explores Storeton Woods in Birkenhead on the Wirral. View Full Details>>
Thurstaston Common and Coast
5 miles (8 km)
This walk explores Thurstaston Common before heading to Wirral Country Park on the coast. It's a varied walk with woodland trails, pretty heather, hill climbs and wonderful coastal scenery to enjoy.
You can start the walk from the car park in Royden Park and then pick up the footpaths heading south across the common. Here you'll find woodland, heathland and a viewpoint at Thurstaston Hill. There's lovely views over the Dee Estuary, the city of Liverpool and the Welsh coast from here. Also look out for the striking Thor's Stone, a large sandstone outcrop and a place of romantic legend.
After taking in the views the route descends to Thurstaston Hall where you follow Station Road to Wirral Country Park. View Full Details>>
Wirral Circular Trail
37 miles (60 km)
Explore the beautiful Wirral Peninsula on this circular cycling and walking trail. The 60 km (37 mile) trail starts at the Seacombe Ferry Terminal and visits Wallasey, Hoylake, Heswall and Neston. Along the way there's splendid views over the Mersey to the city of Liverpool on the eastern side of the peninsula. At the northern end around Hoylake you can look out upon the estuary of the River Dee and the Irish Sea. On the western side you will pass West Kirby and the splendid Wirral Country Park with boulder-clay cliffs and more great views of the Dee Estuary and the lovely Hilbre Island. You can visit the island at low tide and look out for grey seals.
Other highlights include Eastham Country Park on the eastern side of the Wirral. Here you'll find 100 acres of broadleaf woodland with surfaced walking paths and a cycle track. You will also pass the fascinating model village at Port Sunlight and the delightful village of Parkgate with its marshes and wide variety of birdlife. View Full Details>>
Wirral Country Park
2 miles (2.5 km)
Enjoy fabulous views of the Wirral Peninsula in this delightful coastal country park. The park is the first designated country park in Britain, opening in 1973. You can climb the 60 feet high, boulder-clay cliffs where there are splendid views of the Dee Estuary. There are excellent facilities with Picnic Areas, Visitor Centre, Shop, Information staff, Cafe, BBQ area and a Bird Hide. The Wirral Way walking and cycling trail also runs through the park. You can follow the trail to the lovely village of Parkgate where there are great views across the marshes of the Dee Estuary and large variety of wildfowl and waders to look out for. View Full Details>>
Wirral Way
12 miles (19 km)
This is a terrific walk or cycle ride that runs along a pleasant traffic free path through the Wirral Countryside and along the coastal estuary of the River Dee. It follows the track bed of part of the former Birkenhead Railway route from Hooton to West Kirby.
You start off at Hooton Railway Station near Ellesemere Port and head towards Neston entering the lovely Wirral Country Park on the way. The path then heads along the beautiful Wirral coastline passing Heswall and Thurstaston before finishing at West Kirby.
Along the route you'll pass very close to Royden Park and Caldy Hill, both of which are worth a small detour if you have time. At Royden Park you will find woodlands, meadows, heathland and two meres with an abundance of birdlife. You can also explore Thurstaston Common and climb Thurstaston Hill here.
At West Kirby you'll pass Caldy Hill where there are nice woodland trails and views over the River Dee, Hilbre Island and the Irish Sea.
Near Neston you pass the pretty coastal village of Parkgate which is well worth a visit. From the attractive coastal parade there are views across the marshland of the Dee and huge variety of birdlife to look out for.
The long distance Wirral Circular Trail also passes the area. Pick up this 37 mile trail to explore the rest of the peninsula. View Full Details>>