Lancashire Cycle Routes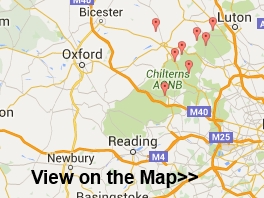 Lancashire is an excellent county for cycling with many miles of quite roads and tracks passing through beautiful countryside. The county also posseses some beautiful coastal scenery and has the advantage of being largely flat.

There are many signed routes to enjoy including the Lancashire Cycleway which includes over 250 miles of the counties most attractive scenery. The routes below include many of the major highlights of the region including the beautiful Forest of Bowland National Park and the attractive Fylde Coast including Blackpool, Fleetwood and Lytham.
Use the links to view full route information including elevation profiles, interactive maps and GPS downloads.
You can also view an overview map of all the routes in the using the Lancashire Cycle Map>>
There are several National Cycle Networksigned routes in the county many of which have been mapped and can be viewed and downloaded below.

For more information on cycle routes in Lancashire including tips, advice and free cycle maps please click here
Route Name
Distance
Description
Anglezarke Reservoir
5 miles (7.5 km)
This circular cycle and walk loop takes you around the pretty Anglezarke Reservoir near Chorley. If you're coming by train you can easily reach the reservoir from Chorley or Adlington. Parking is also available at the south eastern end of the reservoir.
The route takes you around the reservoir using a series of country lanes. There are some climbs with great views over the Rivington chain of reservoirs which includes Yarrow Reservoir, High Bullough Reservoir and the Rivington Reservoirs.
It's easy to extend your outing by heading into the nearby Rivington Country Park where there are more cycle trails.
The route below is a cycle route but the reservoir also has some lovely walking trails on the eastern side. If you park in the car park where this route starts then you can pick up a lovely waterside footpath which will take you to High Bullough reservoir. It's a lovely walk with woodland trails. You could extend it by climbing the nearby Winter Hill.
You can also climb to the nearby Healey Nab for great views over the reservoir. On the Nab there are lots of footpaths and two colour coded mountain bike trails to try in the woodland area.
Just to the north is the delightful hamlet of White Coppice with its idyllic cricket pitch and series of reservoirs. View Full Details>>
Astley Park
2 miles (3 km)
This pretty park in Chorley has walking paths and a cycle track to enjoy. Features in the park include the River Chor, woodland, gardens and a beautiful lake. The focal point of the park is Astley Hall, a grade I listed Jacobean house. There is also a walled garden, art gallery and a new cafe. The park is ideal for a pleasant short stroll or a safe family cycle ride.
Astley park is located just a short distance from Chorley train station and the centre of town.
To extend your walking in Chorley head south and visit Yarrow Valley Country Park and Duxbury Woods. There's nice woodland trails along the River Yarrow to enjoy here. View Full Details>>
Avenham Park
1 miles (1.5 km)
This large park in Preston town centre is a great place for a safe cycle or walk. National Cycle Network Routes 6 and 62 run through the park and there are miles of well surfaced footpaths to follow into the adjacent Miller Park. Highlights in the park include a pretty Japenese Garden and riverside paths along the River Ribble which runs through the southern section of the park. From the high points there are nice views to the Pennine Hills, especially the prominent Winter Hill. Other park features include a pond with a fountain, tree lined avenues by the river and a grotto with rockwork and a water feature. There is also an excellent riverside cafe where you can enjoy refreshments after your walk. View Full Details>>
Blackburn to Accrington
7 miles (12 km)
This lovely short easy ride follows National Cycle Route 6 along the Leeds & Liverpool canal from Blackburn to Accrington via Rishton. This would make an ideal family ride as most of the route is traffic free. View Full Details>>
Blackpool Circular
21 miles (33 km)
This circular route around Blackpool and Lytham St Annes includes the Blackpool seafront where you'll pass the famous tower and the Pleasure Beach with its fantastic rides.
Also of interest is a stretch through Stanley Park with its boating lake and lovely floral displays and the pretty seaside town of Lytham St Annes.
Slightly off the route is the delightful Marton Mere with its variety of wildlife. Preferred start and finish points for this route would be Lytham rail or Blackpool South rail. View Full Details>>
Bowland Explorer
41 miles (66 km)
Challenging circular ride that takes you from Lancaster through the Forest of Bowland-a beautiful national park with stunning scenery in the heart of Lancashire. View Full Details>>
Burnley to Hebden Bridge
16 miles (25 km)
This hilly ride follows National Cycle route 68 from Lancashire into Yorkshire. You start on the Leeds and Liverpool Canal in Burnley and follow the towpath to the edge of town before passing Towneley Park and Towneley Hall which is well worth a look. The route continues on road through Stiperden and Stansfield Moor before a short stretch along the Rochdale Canal takes you to the finish point by Hebden Bridge Railway station.
On the way look out for the views of the Stoodley Pike monument, one of the landmarks of the area. View Full Details>>
Burnley to Settle
32 miles (52 km)
Follow National Cycle route 68 through Lancashire and the Yorkshire Dales. You start on the Leeds and Liverpool Canal in Burnley and follow the towpath to Colne. A short stretch around Fouldridge Reservoir takes you back onto the canal to Gargrave. Here you head into the Yorkshire Dales National Park on a mixture of country roads and off road tracks passing the beautiful Scaleber Force waterfall before arriving in the market town of Settle. View Full Details>>
Burnley to Skipton
25 miles (40 km)
This lovely ride takes you along National Cycle route 68 through Lancashire and Yorkshire. You start on the Leeds and Liverpool Canal in Burnley and follow the towpath to Colne via Brierfield and Nelson. View Full Details>>
Chorley Loop
10 miles (16 km)
A 10 mile circular cycle route exploring the area surrounding the Lancashire town of Chorley. View Full Details>>
Cuerden Valley Park
10 miles (16 km)
This lovely short ride or walk takes you through the Cuerden Valley Country Park in Bamber Bridge, Lancashire. View Full Details>>
Fleetwood to Preston
32 miles (52 km)
This is the opening section of National Cycle Route 62 running from Fleetwood to Preston, via Blackpool. View Full Details>>
Gisburn Forest
4 miles (6.5 km)
Enjoy miles of wonderful woodland walking and cycling trails in this large forest in the Forest of Bowland. Mountain bikers can enjoy a moderate 9.5km blue grade trail and a more challenging red grade trail. Walkers can enjoy 5 waymarked walks of varying lengths and difficulty. In the forest you will find wide, well surfaced trails taking you through mixed woodland and conifer plantation with a wide variety of wildlife to look out for in one of the hides. There are also becks, streams and waterfalls. View Full Details>>
Healey Nab
4 miles (6 km)
Enjoy woodland, rolling hills, moorland, ponds and streams in this elevated area of countryside above Chorley. The area is great for walkers and mountain bikers with a network of paths criss-crossing the hill.
This route is designed for walkers to reach the hill from Chorley town centre but the area is also great for mountain bikers with a Red Route and Black Route to try in the wooded section of the route. If you look on the open street map below you can see the routes marked out in the woodland section on the Nab. Also see the video below for an idea of the jumps you can expect to find at the site.
This walk starts at Chorley train station and heads east crossing the Leeds and Liverpool Canal and the M61 to reach Healey Nab. You then follow footpaths past Chorley Reservoir and then across the Nab towards Anglezarke Reservoir, before climbing to the woodland area. You follow the woodland trails before descending back towards Chorley. The hill rises to a height of well over 600 feet so there are fabulous views over the surrounding hills, reservoirs and countryside of the West Pennine Moors.
You can extend your walking in the area by trying the Chorley Canal Walk to Adlington or heading to the delightful hamlet of White Coppice with its idyllic cricket pitch and series of reservoirs.
There's also a nice trail to try around the nearby Rivington Country Park and Rivington Reservoirs.
If you prefer you could reach the Nab by parking at the nearby Anglezarke Reservoir and then following the trails along the water. View Full Details>>
Kirkham to Preston
27 miles (43 km)
This route starts at Kirkham and Wesham station and follows the Lancashire Cycleway and National Cycle Route 62 to Preston.
Highlights on the route include some splendid views of the Forest of Bowland most notably Beacon Fell and Longridge Fell. View Full Details>>
Lancashire Cycleway Northern Loop
130 miles (209 km)
This is the northern section of the epic Lancashire Cycleway. The circular ride runs for about 130 miles, taking you on a tour of some of the county's best scenery. View Full Details>>
Lancaster Canal
57 miles (91 km)
Follow the Lancaster Canal from Preston, in Lancashire, to Kendal, in Cumbria, on this splendid waterside walk or cycle. From the canal there are fine views of the Silverdale Coast, the Forest of Bowland AONB and the lovely Wyre countryside. The route passes Garstang, Lancaster, Morecambe Bay, Bolton le Sands and Carnforth before finishing at Kendal. View Full Details>>
Lancaster to Caton
6 miles (9 km)
This easy short ride or walk follows the River Lune and National Cycle Route 69 from Lancaster to Caton. The whole route is traffic free, following a riverside path to Caton. As such it is ideal for families. View Full Details>>
Lancaster to Kendal
26 miles (42 km)
Follow National Cycle Route 6 from Lancaster to Kendal. This is a lovely route that takes you along various waterways, through attractive woodland and the beautiful countryside in Lancashire and Cumbria.
Much of the route is traffic free including a lovely stretch along the Lancaster canal with views of Morecambe Bay. Please click here to find out more information. View Full Details>>
Lancaster to Settle
31 miles (50 km)
Travel along National Cycle Route 69 from Lancashire into the beautiful Yorkshire Dales on this splendid cycle ride.
You start in Lancaster, following the River Lune on a lovely riverside path towards Caton. The route then heads through the countryside to Gressingham and then onto Hornby where you will pass the 15th century Hornby Castle.
The next section takes you to Wray where you enjoy a riverside stretch along the Hindburn River before more country lanes lead you to Clapham. Here you'll find Clapham Beck, Clapham Lake and the beautiful waterfalls nearby. There are also fabulous views of Ingleborough Mountain.
The final section takes you to Stainforth where you follow the River Ribble to the finish point at Settle. This is a particularly lovely stretch with excellent views of Pen-y-Ghent mountain and the beautiful countryside of Ribblesdale to enjoy.
There are train stations at either end of the route with Giggleswick station near Settle providing direct trains back to Lancaster if needed. View Full Details>>
Leeds and Liverpool Canal
126 miles (203 km)
Enjoy waterside cycling and walking along Britain's longest single canal. It runs for 126 miles across the Pennines, passing many villages, towns and cities with a fascinating heritage and industrial history. There are also umpteen pretty locks, viaducts and some wonderful countryside to enjoy.
Walkers can enjoy the whole route from Leeds to Liverpool, while there are several sections for cyclists too. If you are on a bike then you can follow Sustrans National Cycle Route 66 from the start at Leeds to just outside Silsden. There's another Sustrans section around Barnoldswick and from Nelson to Burnley in Lancashire. The section from Chorley to Adlington is also open to cyclists.
Highlights on the route include the impressive 5 rise locks at Bingley, Wigan Pier and the lovely Foulridge Reservoir in Colne. Near Burscough you'll pass the wonderful Martin Mere Nature Reserve where you can look out for otters, flamingos, beavers and thousands of water loving birds. View Full Details>>
Lune Estuary Footpath
18 miles (29 km)
Explore the beautiful River Lune Estuary on this waterside walk near Lancaster. The walk begins in Lancaster and takes you along the Lancashire Coastal Way and the Lune Estuary Footpath to Glasson Dock. It's a nice footpath with lovely views across the Estuary towards Morcambe Bay and the Lake District Mountains in the distance. Cyclists can also enjoy much of this section which forms part of the National Cycle Network.
Glasson Dock is an attractive marina which makes a nice point to stop for refreshments. You could also start the walk from here and head north along the river to Lancaster if you prefer. This walk continues past the marina towards Cockersands Abbey, passing the old lighthouse on the way. At the abbey grounds you can see the 13th century vaulted chapter house. It is still intact and is a Grade I listed building and Scheduled Ancient Monument. 
From the abbey you head inland, through the countryside, towards Lower Thurnham. You then follow the Lancaster Canal and the River Conder back to Glasson Dock.  View Full Details>>
Lytham to Blackburn
31 miles (50 km)
Starting in the pretty coastal town of Lytham head east along National Cycle route 62 to Blackburn. You'll pass through some attractive countryside and a lovely stretch from Preston along the river Ribble. View Full Details>>
Morecambe Bay
12 miles (19 km)
Enjoy a visit to the Morecambe Bay Nature Reserve and a stroll along the Lancaster Canal on this circular cycle or walk in Lancashire.
The walk starts in the town centre of Morecambe near to the train station. You then pick up the Lancashire Coastal Way to take you along the promenade towards Hest Bank and Bolton-le-Sands. You'll pass the Eric Morecambe statue with great views over the bay towards the Lake District. There's also a great deal of coastal wildlife to look out for including Cormorants, Curlews, Lapwings and Oystercatchers. The area is a RSPB reserve with sandflats and saltmarshes that attract thousands of birds. As such it is considered the second most important estuary in the UK. 
From Hest Bank you turn inland and follow the Lancaster Canal into Lancaster before another waterside sectoin along the River Lune. A shared footpath and cycleway then returns you to Morecambe though White Lund.
To continue your walking in the area you can head along the Lancashire Coastal Way to Bolton le Sands and Carnforth.
You can also head south of Heysham and visit the delightful Sunderland Point. It's a lovely place for a walk with coastal views, salt marsh, beach, mud flats, farmland and lots of wildlife to look out for. There's also a series of attractive Georgian houses by the quay. View Full Details>>
National Cycle Route 55
135 miles (217 km)
This signed Sustrans Cycle Route runs from Ironbridge to Preston via Cheshire and Greater Manchester. View Full Details>>
National Cycle Route 69
50 miles (81 km)
This signed Sustrans cycle route takes you from Morecambe Bay to Grimsby. View Full Details>>
Ormskirk to Leyland
25 miles (40 km)
This route follows the Southern Loop of the Lancashire Cycleway from Ormskirk to Leyland. View Full Details>>
Pendle Hill
16 miles (25 km)
This is a short but challenging circular route that takes you around the fringes of the towering Pendle Hill which stands 557 metres high.
The routes starts and finishes at Barley and follows part of National Cycle route 91 through some pretty villages and lovely countryside. Click here for a leaflet containing this and other Lancashire rides. View Full Details>>
Pendle Tour
32 miles (52 km)
This is a very challenging but rewarding ride through the Pendle District on the Lancashire/Yorkshire border. View Full Details>>
Pennine Bridleway
120 miles (193 km)
This fabulous 120 mile long trail runs through the beautiful Derbyshire Peak District, through Lancashire and on into Yorkshire.
It is suitable for mountain bikers, horse riders and walkers taking you on a tour through some of the most beautiful parts of the country. View Full Details>>
Preston Guild Wheel
21 miles (34 km)
This circular cycling and walking route takes you on a tour of the parks, rivers, docklands and countryside around Preston in Lancashire. The loop runs for just over 20 miles and is well signed throughout. View Full Details>>
Preston to Lancaster
34 miles (55 km)
Follow National Cycle Route 6 from Preston to Lancaster and take in the Forest of Bowland and the Lancaster canal along the way of this cruisy and attractive route.
You start off near Preston train station and head through the town to Moor Park where you'll pass Deepdale - home of Preston North End FC. The ride continues north into the countryside towards Garstang and Scorton where there are views of the River Wyre and Cleveley Mere. After passing through Galgate and crossing the Lancaster Canal you will join the River Lune for a lovely traffic free waterside stretch. This section passes the picturesque Conder Green and Glasson Dock. Quiet roads and another waterside run along the Lancaster Canal take you into Lancaster. View Full Details>>
Preston to Pleasington
16 miles (26 km)
This ride follows the River Ribble from Avenham Park in Preston to Samlesbury.
The ride then follows a series of quiet lanes through some lovely scenery with views of Longridge Fell and the river below. The end point is Pleasington rail station. View Full Details>>
Preston to Southport
21 miles (34 km)
This route runs along National Cycle Route 62 from the city of Preston to the coast at Southport. View Full Details>>
Rivington Country Park
12 miles (20 km)
This lovely country park is on the edge of the West Penine Moors and makes for a fine afternoon's cycling with its reservoirs, woods and splendid scenery.
The ride is circular starting and finishing at Adlington train station and takes you through the nicest sections of the park.
To extend your exercise you can climb to the nearby Healey Nab for great views over the reservoir. On the Nab there are lots of footpaths and two colour coded mountain bike trails to try in the woodland area. View Full Details>>
Scorton Circular
28 miles (45 km)
This is a challenging ride taking you around the western edge of the Forest of Bowland. View Full Details>>
Slaidburn to Whalley
19 miles (30 km)
This rural route along the Lancashire Cycleway gives splendid views of the Forest of Bowland and in particular Longridge Fell as you travel from Slaidburn to Whalley.
Other route highlights include views of the River Hodder and River Ribble and of Pendle Hill with its fascinating history. View Full Details>>
Southport to Aintree
16 miles (25 km)
This route follows National Cycle Route 62 along the Trans Penine Trail from Southport to Aintree.
The ride is fairly flat, mainly off road and includes some lovely coastal scenery and a stretch past Royal Birkdale Golf club at the start. View Full Details>>
Stanley Park
2 miles (2.5 km)
This lovely park in Blackpool has nice footpaths and a cycle trail to enjoy. There's 260 acres to explore with a large boating lake, pretty Italianate gardens, woodland areas, a model village and a great cafe. Park highlights include an Italian marble fountain and the iconic Medici lion statues. The footpaths are well laid out and take you along the lake and around the gardens. National Cycle Route 62 also runs through the park so you can bring your bike too.
To extend your walk you could head a half mile to the east and visit the lovely Marton Mere. Nice public foopaths take you the nature reserve which has a large lake, reed beds, grassland, small areas of woodland and a variety of wildflowers. View Full Details>>
Trans Pennine Trail
215 miles (346 km)
This terrific walking and cycling trail runs from coast to coast across northern England entirely on surfaced paths. It starts on the Yorkshire coast at Hornsea and passes through Yorkshire, Derbyshire and Greater Manchester before finishing on the Merseyside coast at Southport. View Full Details>>
Way of the Roses
170 miles (274 km)
This fabulous 170 mile national cycle network route takes you right across the country from west to east coast along off road paths and quiet country roads. View Full Details>>
Witton Country Park
2 miles (4 km)
This country park in Blackburn boasts nearly 500 acres of mixed woodland, parkland, grassland and farmland. View Full Details>>
Wyre Estuary Country Park
3 miles (5 km)
Enjoy a walk along the network of accessible paths by the beautiful Wyre Estuary in this waterside country park near Blackpool. View Full Details>>
Wyre Explorer
31 miles (50 km)
Starting on the sea front at Bispham just north of Blackpool travel along the coast to Clevelys before heading inland to explore the region surrounding the river Wyre. View Full Details>>