Merseyside Walks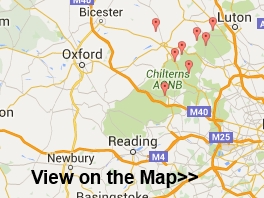 This county has some fine walks around the city of Liverpool and some beautiful scenery on the Wirral Peninsula. Catch the ferry over to Birkenhead and you can visit the peninsula where you will find fine coastal routes, several country parks, hill climbs with fine views and a significant public park in Birkenhead.
Use the filter to show walks of a certain type such as woods, reservoirs, hills, long distance, country parks, canals and rivers.
In the spring walkers flock to the beautiful bluebell woods in the Merseyside area. Click the 'Woodland' button below to see these.
Use the links to view full route information including elevation profiles, interactive maps and GPS downloads.
You can also view an overview map of all the routes in the using the Merseyside Walk Map>>
Route Name
Distance
Description
Ainsdale
6 miles (10 km)
This circular walk visits the Ainsdale National Nature Reserve on the Sefton coast. The reserve is well known for its wide lovely beaches, wildlife, nature trails and sand dunes. There's also fine views from the reserve to Liverpool and Blackpool on a clear day. View Full Details>>
Bidston Hill
2 miles (3 km)
This walk in Birkenhead explores 100 of acres heathland and woodland with historic buildings and ancient rock carvings. The park includes the 16th century windmill, the grade II listed Bidston Observatory and Bidston Lighthouse. The hill rises to 231 feet so there are fantastic views of the Wirral from the summit.
The hill is located a short distance west from Birkenhead Park. View Full Details>>
Billinge Hill
1 miles (2.4 km)
Climb to the highest point on Merseyside and enjoy fantastic views as far as Snowdonia in Wales on this walk in St Helens.
The walk starts in Longshaw where there is a footpath into the woods of the Billinge Plantation, just off Crank Road. Follow the woodland trails south and you will gradually ascend to the hill summit on the other side of the plantation.
The hill stands at a height of 179 m (587 ft) commanding fine views towards Great Orme in Wales, Blackpool tower, Greater Manchester, Winter Hill and the Derbyshire Peak District. You'll also see a beacon tower at the summit and several large transmitter masts nearby.
After taking in the views the route descends to the woods and returns to the start point. View Full Details>>
Birkenhead Park
2 miles (3.2 km)
This large town in Merseyside is located on the Wirral Peninsula, along the west bank of the River Mersey, opposite the city of Liverpool. The town includes a significant public park which is a great place for an easy stroll. There's lakes, woodland and pretty gardens to visit on a series of surfaced footpaths. Birkenhead Park is the first publicly funded park in the UK. It is also notable as the inspiration for the most famous urban park in the world – Central Park in New York.
The area is also architecturally significant with a number of notable listed buildings. Look out for 'The Grand Entrance' which was designed by Lewis Hornblower and is located at the northeast corner. The piece consists of three arches flanked by lodges and is in Ionic style.
The photogenic Swiss Bridge spans the pretty lake and is unique as being the only covered bridge of traditional wooden construction in the UK. There is also a Pavilion called the Roman Boathouse next to the lake, the upper storey of which was originally intended to be a bandstand.
The park includes good facilities with an excellent visitor centre and cafe for refreshments after your walk.
To continue your walking in the area, head west to Bidston Hill. Here you will find 100 of acres heathland and woodland with historic buildings and ancient rock carvings. At the western end of the town there's Arrowe Country Park with wildflower meadows, ponds, a lake and a brook attracting a variety of wildlife. View Full Details>>
Calderstones Park
1 miles (2 km)
This lovely park in Liverpool covers nearly 100 acres. There's nice footpaths taking you to woodland, lakes and a beautiful botanical gardens. Here you will find 4000 species of plants with vibrant colours in the summer months. The park is named after a number of ancient megaliths that are said to be older than Stonehenge. Other highlights include a pretty stream with a little bridge, a 1000 year old tree, a peaceful Japanese garden and a nice cafe.
The Trans Pennine Trail runs past the northern edge of the park. You can pick this up to continue your walking in the area. Heading west will soon bring you to the expansive Sefton Park. Here you can also pick up the circular Liverpool City Walk which takes you to some of the highlights of the city.
Following the trail north east will bring you to the pretty Childwall Woods and then on to the Liverpool Loop Line cycling and walking trail. View Full Details>>
Caldy Hill
2 miles (4 km)
Explore 250 acres of woodland and heathland on this lovely walk on the Wirral Peninsula. You can also climb the 260ft high Caldy Hill for fabulous views over the River Dee, Hilbre Island and the Irish Sea. On a clear day you can even see as far as Snowdonia and the Lake District.
It's a great place for flora and fauna with pretty heather, willdfowers, bracken, silver birch and oak trees.
Less than an a mile to the east is Royden Park and Thurstaston Common and Coast. It's a great place to extend your walk with woodlands, meadows, heathland and two meres where you will find an abundance of birdlife.
Just to the west you can pick up the Wirral Way and follow it to the nearby Wirral Country Park. View Full Details>>
Carr Mill Dam
2 miles (3.2 km)
Enjoy a circular walk around Carr Mill Dam on this easy walk in St Helens. View Full Details>>
Childwall Woods
1 miles (2 km)
Follow the nature trails around this small area of woodland in the suburbs of Liverpool. It's a lovely place to get away from the hustle and bustle of the city in peaceful surroundings. In the woods you'll find lots of pretty woodland flowers including Bluebell, marsh orchids and buttercups over the grasslands. There's also a variety of birds to look out for and nice views towards the Lancashire and Cheshire plain.
At the north eastern tip of the woods you will find All Saints' Church. It's a designated Grade I listed building, and the only medieval church remaining in the Metropolitan borough of Liverpool. The chancel dates from the 14th century, and the south aisle and porch are probably from the 15th century.
It's easy to extend your walk by following the Trans Pennine Trail to the nearby Calderstones Park and Sefton Park where you'll find lakes, gardens and more woodland trails. View Full Details>>
Clock Face Country Park
1 miles (1.6 km)
This walk explores Clock Face Country Park in St Helens on Merseyside. View Full Details>>
Colliers Moss Common
2 miles (2.8 km)
This walk visits the Colliers Moss Common Nature Reserve in Bold Heath, St Helens. View Full Details>>
Crosby
5 miles (8 km)
This walk uses a section of the Sefton Coastal Footpath to explore the coast around Crosby in Merseyside. It's an interesting area with the famous 'Another Place' sculptures by Antony Gormley a notable highlight. View Full Details>>
Croxteth Country Park
3 miles (4.5 km)
This 500 acre country park in Liverpool has a number of fine cycling and walking paths. The park includes a 16th century hall, wildflower meadow, walled garden and nature reserve.
The Liverpool Loop Line and the Trans Pennine Trail pass the western side of the park. View Full Details>>
Eastham Country Park
1 miles (2 km)
This park is located on the Wirral bank of the River Mersey, profferring fantastic views across the estuary. Eastham consists of 100 acres of broadleaf woodland with surfaced walking paths and a cycle track. The park has a visitor centre, tea garden and two riverside pubs.
The Wirral Circular Trail, passes the park. You could pick this up and head north to visit the wonderful model village of Port Sunlight with its Grade I listed buildings and lovely riverside park. View Full Details>>
Formby Beach
2 miles (4 km)
Explore the beaches, sand dunes and woodland in this beautiful nature reserve in Formby. The area is famous for its wildlife with the Natterjack Toad and the Red Squirrel the major highlights.
The area is run by the National Trust so you will find a series of well laid out footpaths and waymarked trails. There is a squirrel trail through the lovely pine woodlands where you can look out for the growing population of red squirrels. There's also an asparagus trail where you can learn about Formby's asparagus heritage. This trail passes through farmland with Hebridean and Herdwick sheep.
If you'd like to continue your walking in the area then you could pick up the Sefton Coastal Footpath which runs past the site. View Full Details>>
Hale Lighthouse
2 miles (4 km)
This circular walk visits the Hale Lighthouse on the River Mersey in Cheshire. The lighthouse is a popular place for a walk with some splendid coastal scenery to enjoy. View Full Details>>
Heswall Dales
1 miles (1.6 km)
This town on the Wirral is a great place for walkers with fine coastal trails and a lovely local nature reserve. View Full Details>>
Hilbre Island
4 miles (7 km)
Visit this beautiful island and nature reserve off the coast of West Kirby and enjoy some fabulous coastal scenery. View Full Details>>
Hoylake to West Kirby Walk
3 miles (5.5 km)
This walk takes you along a lovely stretch of coast between Hoylake and West Kirby on the Wirral Peninsula. The route runs for just over 3 miles using a section of the Wirral Circular Trail.
The route starts at Manor Road train station in Hoylake and heads north west to the coast. Here you can pick up the Wirral Circular Trail and follow it south west to Hilbre Point. There's great views over the Dee Estuary to the nearby Hilbre Island from here. These three tidal islands lying at the mouth of the Dee Estuary include Little Eye, Middle Eye and Hilbre island. Together they are designated as the Hilbre Islands Nature Reserve. You can access the islands by foot from West Kirby at low tide.
The route then turns south to head into West Kirby, where the route finishes by the Marine Lake. The  man-made saltwater lake is a nice place for a waterside stroll with views across to the Welsh Hills on a clear day. View Full Details>>
Leeds and Liverpool Canal
126 miles (203 km)
Enjoy waterside cycling and walking along Britain's longest single canal. It runs for 126 miles across the Pennines, passing many villages, towns and cities with a fascinating heritage and industrial history. There are also umpteen pretty locks, viaducts and some wonderful countryside to enjoy.
Walkers can enjoy the whole route from Leeds to Liverpool, while there are several sections for cyclists too. If you are on a bike then you can follow Sustrans National Cycle Route 66 from the start at Leeds to just outside Silsden. There's another Sustrans section around Barnoldswick and from Nelson to Burnley in Lancashire. The section from Chorley to Adlington is also open to cyclists.
Highlights on the route include the impressive 5 rise locks at Bingley, Wigan Pier and the lovely Foulridge Reservoir in Colne. Near Burscough you'll pass the wonderful Martin Mere Nature Reserve where you can look out for otters, flamingos, beavers and thousands of water loving birds. View Full Details>>
Liverpool City Walk
10 miles (16 km)
This long circular walk through the centre of Liverpool visits the city's most famous sights. You'll visit the waterfront, Albert Dock, Liverpool Festival Gardens, Sefton Park and Princes Park on this 10 mile trail. The route uses the waymarked Trans Pennine Trail so most of it is also suitable for cyclists.
The walk starts at St John's Gardens just next to Liverpool Lime Street train station. The pretty gardens consist of ornamental flower beds and several memorials to notable people of the city. For example you can view The Gladstone Monument dedicated to the memory of W. E. Gladstone, a former Prime Minister, who was born in Liverpool and died in 1898.
After exploring the gardens the route follows Whitechapel Street to the Cavern Club at 10 Mathew Street. The club is well known as the venue where the Beatles' UK popularity started. From 1961 to 1963 The Beatles made 292 appearances at the club, with their last occurring on 3rd August 1963, a month after the band recorded 'She Loves You'. This proved to be their best selling single and also the best selling single of the 1960s in the United Kingdom.
The route then heads towards the waterfront passing the impressive Liverpool ONE shopping, residential and leisure complex. The area includes a number of large retailers and the attractive Chavasse Park. Shortly after passing the development you come to the waterfront where you can enjoy a walk along the Liverpool Canal Link on Mann Island. This takes you past the Beatles statue to the pier and ferry terminal. Here you can catch a ferry across the Mersey to Birkenhead or Seacombe and explore the Wirral Peninsula on the Wirral Circular Trail or the Wirral Way long distance routes.
This walk heads south along the river, passing the Museum of Liverpool before coming to the famous Albert Dock. The site is the number one tourist attraction in Liverpool and the most visited multi-use attraction in the United Kingdom outside London, with in excess of four million visitors per year. You can enjoy a stroll around the dock and visit such attractions as the Merseyside Maritime Museum, the Beatles Story and the Tate Gallery Liverpool.
After exploring the dock you continue south, passing the John Lennon Peace Monument and the expansive Liverpool Docks before coming to the Liverpool Festival Gardens. There's lovely footpaths here, taking you to oriental gardens, pagodas, lakes, waterways and waterfalls.
The trail then leaves the waterfront and heads north east through St Michael's Hamlet to another highlight of the walk at the splendid Sefton Park Liverpool. Here you will find cycling trails and nice footpaths in a 235 acre park with a series of lakes, the delightful fairy glen with waterfalls, attractive gardens and a number of sculptures of well known historical figures. There's also the magnificent Palm House with with a variety of palm trees, orchids and a glasshouse.
You then head west through the nearby Princes Park where there is a path along the fishing lake. The trail continues through Toxteth, passing Liverpool Cathedral and St James Gardens, before returning to the city centre. View Full Details>>
Liverpool Loop Line
10 miles (16 km)
This traffic free cycle ride follows National Cycle Route 62 and a disused railway line from Halewood to Aintree. The flat surfaced path is a great ride for beginners, families or anyone looking for a leisurely ride. It's also suitable for walkers in the mood for a nice easy stroll. The path is lined with attractive woodland and bluebells in the spring months.
The route starts in Halewood close to the train station. You then head through Gateacre, Knotty Ash and West Derby before finishing in Aintree near the famous racecourse. Highlights on the route include the lovely Croxteth Country Park which is well worth a small detour at West Derby.
You can extend your outing by continuing north along National Cycle Route 62 and the Trans Pennine Trail to Maghull and Southport. View Full Details>>
Lunt Meadows
3 miles (5 km)
This walk visits the wildlife rich Lunt Meadows Nature Reserve on Merseyside. View Full Details>>
Mersey Way
22 miles (35 km)
Follow the River Mersey from Warrington to Liverpool on this waterside walk through Cheshire and Merseyside.
The trail is often walked in two stages with the first section running from Warrington to Widnes, passing Paddington Meadows Nature Reserve, Spike Island and Victoria Park on the way.
The second stage runs from Widnes to Liverpool, passing the Runcorn-Widnes Bridge and John Lennon airport, before finishing at Garston. Here you will find the lovely Speke Hall and Garston Nature Reserve. There are fine views across the Mersey Estuary and lots of wading birds to look out for here. View Full Details>>
North Wirral Coastal Park
3 miles (5 km)
Enjoy a cycle or walk around this super coastal country park in the Wirral. The park covers 400 acres making it the largest park in the Wirral. There is a super waterside cycling and walking path running along the lovely Wirral Peninsula - you could even continue along it to Wallasey and beyond if you have time. View Full Details>>
Parkgate Circular Walk
3 miles (5 km)
This fine circular walk explores the village of Parkgate on the River Dee estuary. It's a splendid place for a stroll with great views across the marshes and a wide variety of birdlife to look out for. This includes huge numbers of wildfowl and waders. Keep your eyes peeled for grey herons, egrets, peregrine falcon, merlin, hen harrier and short eared owl.
The route heads along the Parkgate Parade and then follows a section of the Wirral Way cycling and walking trail. It's a flat, easy walk with great views of the village parade on the coastal section and lots of wild flowers and butterflies along the disused railway line.
To extend your walk you can head north along the Wirral Way to Wirral Country Park for more great views across the estuary. View Full Details>>
Port Sunlight
3 miles (5 km)
This fascinating model village on the Wirral Peninsula has a number of Grade I listed buildings and a delightful riverside park. Port Sunlight was built by Lever Brothers to accommodate workers in its soap factory in 1888. 
In the centre of the village you can enjoy a walk along the lovely George's Drive where there's fountains, a lake, pretty gardens and a hugely impressive war memorial. After exploring the village head east to the splendid riverside park. The park includes nice surfaced footpaths with a small lake, the River Dibbin and great views across the River Mersey to the city of Liverpool.
You can start your walk from one of the car parks near the garden centre on Jubilee Crescent. Then head north to the Lady Lever art gallery passing through the gardens where you will find the war memorial and the Diamond Jubilee Sundial. It's then a short walk east to the riverside park.
You could also start your walk from Port Sunlight Train station which is close to the garden centre.
The long distance Wirral Circular Trail passes the village so you could pick this up to extend your walking in the Birkenhead area. If you head south along the Eastham Channel it will take you to Eastham Country Park where you will find 100 acres of broadleaved woodland with surfaced walking paths and a cycle track. View Full Details>>
Rainford
11 miles (18 km)
This village is in a good spot for exploring the Mersey Forest. The village has some nice country trails, a local nature reserve and is also very close to the highest point in the county. View Full Details>>
Rimrose Valley Country Park
3 miles (4.5 km)
This pretty park in Crosby sits by the side of the Leeds Liverpool Canal and includes the delightful Brook Vale Local Nature Reserve. View Full Details>>
Royden Park
2 miles (4 km)
Enjoy a peaceful stroll through Royden Park and Thurstaston Common on this lovely walk in the Wirral. There are many trails taking you past deciduous and conifer woodlands, meadows, heathland and the two meres where you will find an abundance of birdlife. There is also an excellent miniature railway which is very popular in the holidays.
You can also climb Thurstaston Hill where there are fabulous views of the River Dee estuary. The hill is also the location of Thor's Stone, a large sandstone outcrop. It is thought that early Viking settlers held religious ceremonies on the site.
Less than a mile west of the park you will find the lovely Caldy Hill. This large area of heathland and woodland is a great place to extend your walking.
Also nearby is the splendid Wirral Country Park and the long distance Wirral Way. View Full Details>>
Sefton Coastal Footpath
21 miles (34 km)
This wonderful walk takes you from Crosby to Southport along the beautiful Sefton coastline.
The walk starts at Waterloo station in Crosby and heads to the coast via Crosby Marine Lake. You then head north to Hightown through the Dunes, passing the fascinating Another Place Sculptures on Crosby Beach. The Anthony Gormley piece was created in 1997, consisting of 100 cast iron figures facing towards the sea. The figures are modelled on the artist's own naked body which has caused some controversy. As the tides ebb and flow, the figures are revealed and submerged by the sea. 
The next section takes you to Formby where you will enter the captivating Ainsdale National Nature Reserve and Formby Beach. This is a well known spot for spotting the Natterjack Toad in the fabulous scenery of dunes, pinewoods and golden sand. Also look out for Red Squirrels, sand lizards and great-crested newts on this fantastic section of the walk.
The final section of the walk takes you past Royal Birkdale Golf course (home of the Open) and onto the lovely seaside town of Southport with its magnificent pier. The path comes to end shortly after at Crossens. View Full Details>>
Sefton Park Liverpool
2 miles (4 km)
Enjoy a cycle or walk around this popular park in Liverpool. There's 235 acres to explore with a series of lakes, a splendid palm house, attractive gardens and a number of sculptures of well known historical figures. Other highlights in the park include the fairy glen with caves, pretty waterfalls and an Aviary viewing point. There's also the Grade I listed Shaftesbury Memorial and Eros Fountain and a nice lakeside cafe. The Palm House is partiuclarly impressive, housing the Liverpool Botanical Collection with a variety of palm trees, orchids and a glasshouse.
The Trans Pennine Trail runs right through the park. Cyclists are permitted on this section. You can pick up the trail and follow it west to visit the nearby Princes Park. Continuing west take you into Liverpool where you can try our long circular walk which visits Albert Dock and the Liverpool Festival Gardens.
If you follow the Trans Pennine Trail east it will take you to Calderstones Park. It's only about a mile away and includes nearly 100 acres of parkland with woodland, lake and beautiful Japanese and old English gardens.
Using the google street view below you can virtually explore the park! View Full Details>>
Southport
11 miles (17 km)
The seaside town of Southport has some lovely coastal trails to try. This walk uses the Sefton Coastal Footpath and the Trans Pennine Trail to take you to some of the beautiful local nature reserves. The walk starts on the promenade next to the large marine lake. Head south along the front, passing the noteworthy pier, which is the the second longest seaside pleasure pier in the British Isles.
You continue past the famous Royal Birkdale golf club, which has hosted the Open Championship on numerous occasions. Shortly after you come to the Ainsdale Sands National Nature Reserve. There's a wonderful sand dune system here with Natterjack Toads to look out for on the way through. Look out for flora including Early-marsh Orchid, Marsh Helleborine and Grass of Parnassus.
The route continues to Formby Beach where there are some huge dunes to climb. From the high points there's wonderful views towards Liverpool and the Welsh Mountains. There's also a woodland area where you can look out for red squirrels.
After exploring the reserve the route turns inland to pass through the town of Formby and finish at the train station. Here you can catch a train directly back to Southport. View Full Details>>
Speke Hall
2 miles (4 km)
This circular coastal walk visits the National Trust owned Speke Hall in Liverpool. The area also includes the lovely Speke and Garston Coastal Reserve which stretches from Garston Docks to Liverpool John Lennon Airport on the banks of the Mersey Estuary. As such this is a nice walk to do if you are waiting for a delayed plane from the airport! Plane spotters will also enjoy watching the planes taking off and landing from the reserve. It's a nice varied walk with coast, parkland, gardens and bluebell woodland some of the features of the route.
The walk starts from the car park at Speke Hall where you can pick up the trails taking you past the Grade I listed house and into the grounds of the hall. More trails then lead you up to the coast where you can explore the nature reserve using a section of the Mersey Way long distance trail. View Full Details>>
St Helens
7 miles (11.5 km)
This large town in Merseyside has some nice waterside footpaths along the St Helens Canal and the nearby Carr Mill Dam to try. Part of the expansive Sankey Valley Park also runs through the area providing a scenic environment for walkers.
This walk takes you along the old St Helens Canal from the town to nearby Newton-le-Willows. You'll enjoy views of the Sankey Brook as you pass through a section of the Sankey Valley Park. There's lots of nice waterside sections with good views to the surrounding countryside as well.
Start the walk at the eastern side of the town where you can pick up a public footpath along the canal and brook. The path runs east, passing Ashton's Green and Newton Common before coming into Newton-le-Willows.
You can extend the walk by continuing along the canal to the Mucky Mountain Nature Reserve. At the other end of the canal there's another section of the Sankey Park in Warrington. View Full Details>>
Stadt Moers Park
2 miles (3 km)
Explore 220 acres of meadows, woodland and ponds in this splendid country park in Knowsley. There are a series of excellent walking tracks taking you through grassland, marsh areas and young woodland. There is also a cycleway so you could bring your bike too. View Full Details>>
Sutton Manor
2 miles (2.8 km)
This walk visits the popular Sutton Manor Woodland Park in St Helens. View Full Details>>
Thurstaston Common and Coast
5 miles (8 km)
This walk explores Thurstaston Common before heading to Wirral Country Park on the coast. It's a varied walk with woodland trails, pretty heather, hill climbs and wonderful coastal scenery to enjoy.
You can start the walk from the car park in Royden Park and then pick up the footpaths heading south across the common. Here you'll find woodland, heathland and a viewpoint at Thurstaston Hill. There's lovely views over the Dee Estuary, the city of Liverpool and the Welsh coast from here. Also look out for the striking Thor's Stone, a large sandstone outcrop and a place of romantic legend.
After taking in the views the route descends to Thurstaston Hall where you follow Station Road to Wirral Country Park. View Full Details>>
Trans Pennine Trail
215 miles (346 km)
This terrific walking and cycling trail runs from coast to coast across northern England entirely on surfaced paths. It starts on the Yorkshire coast at Hornsea and passes through Yorkshire, Derbyshire and Greater Manchester before finishing on the Merseyside coast at Southport. View Full Details>>
West Kirby
10 miles (16 km)
This coastal walk on the Wirral Peninsula takes you from the town of West Kirby to Wirral Country Park and Thurstaston Common.  The popular Merseyside town is located on the north-west corner of the Wirral Peninsula at the mouth of the River Dee. As well as the nice coastal paths there's also parks, woodland and hill climbs to try in the area.
The walk starts from West Kirby train station where you can pick up the Wirral Way waymarked trail.  The trail follows the trackbed of the former Birkenhead Railway branch line from Hooton and starts in the town. Follow the trail south through Ashton Park where there's a nice Model boating lake. You continue past the golf course to Wirral Country Park. The park is the first designated country park in Britain, opening in 1973. You can climb the 60 feet high, boulder-clay cliffs where there are splendid views of the Dee Estuary.
The path then heads away from the coast to the 'The Dungeon', which includes a wooded ravine with a small waterfall. Turn north west here and it will take you up to Thurstaston Common and Thurstaston Hill. There's pretty heather, woodland trails and more lovely views over the Dee Estuary, the city of Liverpool and the Welsh coast from here.
After exploring the common the route then descends back to the coastal path which you can follow back to the town.
To continue your walking around West Kirby try the popular walk out to Hilbre Island. The three tidal islands lying at the mouth of the Dee Estuary - Little Eye, Middle Eye and Hilbre are designated as the Hilbre Islands Nature Reserve. You can access the islands by foot from West Kirby at low tide. Our Hoylake to West Kirby Walk takes you along the coast with views to the island from the pretty Hilbre Point. View Full Details>>
Wirral Circular Trail
37 miles (60 km)
Explore the beautiful Wirral Peninsula on this circular cycling and walking trail. The 60 km (37 mile) trail starts at the Seacombe Ferry Terminal and visits Wallasey, Hoylake, Heswall and Neston. Along the way there's splendid views over the Mersey to the city of Liverpool on the eastern side of the peninsula. At the northern end around Hoylake you can look out upon the estuary of the River Dee and the Irish Sea. On the western side you will pass West Kirby and the splendid Wirral Country Park with boulder-clay cliffs and more great views of the Dee Estuary and the lovely Hilbre Island. You can visit the island at low tide and look out for grey seals.
Other highlights include Eastham Country Park on the eastern side of the Wirral. Here you'll find 100 acres of broadleaf woodland with surfaced walking paths and a cycle track. You will also pass the fascinating model village at Port Sunlight and the delightful village of Parkgate with its marshes and wide variety of birdlife. View Full Details>>
Wirral Country Park
2 miles (2.5 km)
Enjoy fabulous views of the Wirral Peninsula in this delightful coastal country park. The park is the first designated country park in Britain, opening in 1973. You can climb the 60 feet high, boulder-clay cliffs where there are splendid views of the Dee Estuary. There are excellent facilities with Picnic Areas, Visitor Centre, Shop, Information staff, Cafe, BBQ area and a Bird Hide. The Wirral Way walking and cycling trail also runs through the park. You can follow the trail to the lovely village of Parkgate where there are great views across the marshes of the Dee Estuary and large variety of wildfowl and waders to look out for. View Full Details>>
Wirral Way
12 miles (19 km)
This is a terrific walk or cycle ride that runs along a pleasant traffic free path through the Wirral Countryside and along the coastal estuary of the River Dee. It follows the track bed of part of the former Birkenhead Railway route from Hooton to West Kirby.
You start off at Hooton Railway Station near Ellesemere Port and head towards Neston entering the lovely Wirral Country Park on the way. The path then heads along the beautiful Wirral coastline passing Heswall and Thurstaston before finishing at West Kirby.
Along the route you'll pass very close to Royden Park and Caldy Hill, both of which are worth a small detour if you have time. At Royden Park you will find woodlands, meadows, heathland and two meres with an abundance of birdlife. You can also explore Thurstaston Common and climb Thurstaston Hill here.
At West Kirby you'll pass Caldy Hill where there are nice woodland trails and views over the River Dee, Hilbre Island and the Irish Sea.
Near Neston you pass the pretty coastal village of Parkgate which is well worth a visit. From the attractive coastal parade there are views across the marshland of the Dee and huge variety of birdlife to look out for.
The long distance Wirral Circular Trail also passes the area. Pick up this 37 mile trail to explore the rest of the peninsula. View Full Details>>