Yorkshire Walks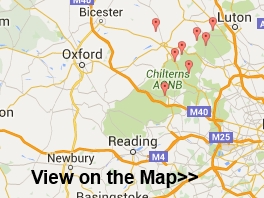 Yorkshire is a walker's paradise with countless wonderful trails, umpteen beauty spots, waterfalls, challenging hill climbs and a glorious coastline. Highlights include the stunning Aysgarth Falls Walk. These falls are generally considered to be one of the finest in England are a must see if you are visiting the area.
The beautiful Malham Cove, the wonderful Nidderdale AONB, the Howardian Hills AONB and the challenging Yorkshire Three Peaks are other highlights of this special county. Part of the North Pennines AONB is also located in the county.
Use the filter to show walks of a certain type such as woods, reservoirs, hills, long distance, country parks, canals and rivers.
In the spring walkers flock to the beautiful bluebell woods in the Yorkshire area. Click the 'Woodland' button below to see these.
Use the links to view full route information including elevation profiles, interactive maps and GPS downloads.
You can also view an overview map of all the routes in the using the Yorkshire Walk Map>>
Route Name
Distance
Description
Agden Reservoir
2 miles (3.5 km)
Enjoy a circular walk around this pretty reservoir on the edge of the Peak District near Sheffield. The walk starts at the village of Low Bradfield and follows a popular footpath around the water with some nice woodland trails to enjoy too. There's great views across the water to the surrounding countryside. The footpath runs for just over 2 miles on fairly flat paths so it's suitable for most abilities.
Agden is part of a series of reservoirs in the area. To extend your walk you could head to Damflask Reservoir where there is another nice circular footpath to try. Also nearby are Dale Dike Reservoir and Strines Reservoir. View Full Details>>
Aire Valley Towpath
16 miles (26 km)
Follow the Leeds & Liverpool Canal and the River Aire from Leeds to Bingley on this waterside cycle or walk. The route runs for about 16 miles following National Cycle Route 66 past Kirkstall Abbey, Bramley Fall, Rodley Nature Reserve, Calverley Woods, Apperley Bridge, Thackley, Shipley, Hirst Wood and Dowley Gap with both countryside and urban sections to enjoy.
Highlights on the route include the fascinating Saltaire. Here you will find the grade II listed Victoria Hall and Salt's Mill with its shops, cafes and galleries. The site is adjacent to the delightful Shipley Glen which is well worth a small deviation from the path at Saltaire.
Also of interest is Kirkstall Abbey. View Full Details>>
Aislabie Walk
17 miles (27 km)
This walk follows a circuit that connected the estates and gardens of the Aislabie family in the 18th century. View Full Details>>
Allerthorpe Woods
2 miles (3.5 km)
This area of common land near Pocklington has some nice tracks to follow through the attractive pine woodland. The woods are popular with dog walkers with miles of flat tracks to try.
You can start your walk from the car park on Common Lane on the western side of the woods. Then pick up the nice wide trails heading east. Look out for wildlife including the elusive adder and various woodland birds.
The common is located just to the west of the villages of Allerthorpe and Barmby Moor. Also nearby is Pocklington where you can extend your walking along the Pocklington Canal and the Wilberforce Way long distance trail. The trail runs from Hull to York and was created in memory of William Wilberforce the Slave abolitionist.
The Yorkshire Wolds Way also runs just to the east of Pocklington and is another good option for extending your walk. View Full Details>>
Anglers Country Park
2 miles (2.5 km)
Enjoy a peaceful walk or cycle around this pretty country park in Wakefield. The park consists of a large lake and pretty pond with several bird hides for you to observe the wildfowl visitors. These includes herons, coots, mallard, pied wagtail, osprey, widgeon and yellow wagtail. The lakeside path is perfect for a nice, easy stroll or ride.
If you'd like to continue your activity then the nearby Barnsley Canal leading into Wakefield is a good option. Just south of the park you will find a nice walking trail along Wintersett Reservoir. Nostell Priory with its delightful gardens and 300 acres of parkland is also only a couple of miles away. View Full Details>>
Anston Stones
2 miles (4 km)
Anston Stones Wood is a biological site of Special Scientific Interest in Anston, South Yorkshire. It's a nice place for a peaceful stroll with interesting vegetation and the Anston Brook running through the woods. The site is a local nature reserve consisting of grassland, scrub and wetland.  The woodland is the second best example of limestone woodland in South Yorkshire.
The area is known for its limestone gorges and interesting geological features. As such it is very popular with rock climbers. There is also an Ice Age Cave known as 'Dead Man's cave'.  In the 1960's ancient flint tools from the ice age and animal bones from animals such reindeer and hyena were uncovered.
The walk can be extended by heading east to Woodsetts via Lindrick Common. Just to the north is Swinston Hill Wood and if you head south you can pick up the Cuckoo Way and enjoy a stroll along the Chesterfield Canal. View Full Details>>
Askrigg
5 miles (8 km)
Enjoy riverside paths, waterfalls and moderate climbs on this walk around the North Yorkshire village of Askrigg. It's a figure of eight walk but you could complete as two separate circular walks if you prefer.
The walk starts in the pretty village of Askrigg with its cobbled streets and old church. The village has become notable through its role as the fictional Darrowby in the BBC TV series All Creatures Great and Small.
The western part of the walk visits the waterfalls near the village including Mill Gill and Whitfield Force Waterfalls. On this section there's some nice woodland trails along the rushing waters of Whitfield Gill and Paddock Beck. There's also some good climbs with great views across Wensleydale from the high points.
On the eastern section of the walk there's some lovely riverside footpaths along the River Ure to enjoy. The walk heads along the river to Nappa Mill before returning to the village through the countryside, passing Askrigg Beck on the way.
The long distance Herriot Way runs through the village. It takes you through areas of the Yorkshire Dales associated with the vet and author James Herriot. You can pick it up to extend your walking in this lovely area. If you head west you can visit Hardraw Force and Hawes. Follow it east and you can visit the splendid Aysgarth Falls. View Full Details>>
Aysgarth Falls
2 miles (4 km)
Enjoy a woodland walk to the spectacular Aysgarth Falls in the Yorkshire Dales National Park. There are three tiers to the falls which make for a wonderful spectacle, particularly in wet weather. The upper and middle falls were featured in the film 'Robin Hood, Prince of Thieves'.
This circular walk starts on the northern side of the River Ure by the Aysgarth Falls National Park Centre where there is a good sized car park. The centre is a great place to find information about the walks in Aysgarth and Carperby. There is also a cafe for refreshments. You can see it by clicking on the street view link below.
After leaving the car park you can pick up a woodland trail through St Joseph's Wood and out into the countryside, where there are great views of the surrounding area. The walk then descends to the river where there are nice viewpoints near the falls.
The area is a nature reserve so look out for some lovely flora and fauna on your walk. In the spring and summer you can see wildlflowers and bluebells in the woods. Also look out for wild birds, squirrels and deer.
You can return to the car park or extend your walk by crossing the Yore Bridge and following another footpath on the southern side of the river. You'll pass the old Yore Mill and Craft Shop which has some nice gifts.
To continue your walking in the area you can head 1.5 miles south and visit the delightful West Burton Falls. The Cauldron Falls (as they are otherwise known) are located very near to the picturesque village and are well worth a visit.
The Herriot Way long distance footpath also starts in the village. The circular route takes you through areas of the Yorkshire Dales associated with the vet and author James Herriot.
Also nearby is the village of Castle Bolton where you can visit the 14th century Bolton Castle.
Head east along the river on our Wensleydale Walk and you can visit Redmire Force and the vilage of Wensley, which gives its name to the dale of Wensleydale. View Full Details>>
Baildon Moor
2 miles (3 km)
This large area of moorland near Bradford is a popular place for walkers and cyclists. There's miles of good trails and fantastic views of Leeds and Bradford from the elevated position of the moor.
There's a good sized car park on Glovershaw Lane just to the north west of Baildon town centre. From here you can pick up numerous footpaths and bridleways suitable for mountain bikers. Head south from the car park and you can climb Baildon Hill which rises to a height of over 900ft. It's a great spot to soak up the far reaching views over the Yorkshire cities, towns and hills surrounding the moor.
To extend your walking in the area you can head south and visit the delightful Shipley Glen before picking up the towpath along the Leeds and Liverpool Canal. The lovely glen is right next to the moor and is well worth a visit with its pretty beck and woodland trails. It also includes the splendid Bracken Hall Countryside Centre which has a wealth of information on the area.
The River Aire also runs through nearby Shipley.
The Bradford Millennium Way and the Dales Way Link also run past the western fringe of the moor. Both these trails will take you to Bingley Moor and Ilkley Moor if you follow them north.
Just a few miles to the east at Guiseley you will find Esholt Woods which is another good place for walkers and mountain bikers. View Full Details>>
Barningham Trail
24 miles (39 km)
Travel through the beautiful Yorkshire Dales National Park on this circular walk around the pretty village of Barningham in County Durham. The walk passes through the stunning Arkengarthdale- the northernmost of the Yorkshire Dales where there are stunning views of the Pennine Hills to enjoy. View Full Details>>
Barnsley Boundary Walk
73 miles (117 km)
A super circular walk around the South Yorkshire town. Walk highlights includes a series of lovely reservoirs, the beautiful Peak District scenery and the splendid Bretton Country Park. The country park includes 500 acres of lakes and parkland, housing various sculptures as well as being the home of several endangered species. The fascinating Yorkshire Sculpture Park also sits within the park and is well worth exploring. The only one of its kind, the park is an international centre for modern and contemporary art, which receives thousands of visitors each year.
Also on the route is the interesting Elescar Heritage Centre. Set in the conservation village of Elsecar, the centre is located within the former ironworks and colliery workshops of the Earl Fitzwilliam. Restored historical buildings now house an antique centre, individual craft workshops, and exhibitions of Elsecar's past. In the village you can also visit Elsecar Reservoir and Canal.
Another major highlight is the delightful Cannon Hall Country Park. This country house museum is set in 70 acres of historic parkland and includes a collection of art including ceramics, glass, furniture and Old Master paintings, displayed in the hall's Georgian and Victorian room.
You'll also enjoy waterside sections along the beautiful Winscar Reservoir, Langsett Reservoir, Underbank Reservoir, Broadstone Reservoir, Scout Dike, Royd Moor and Ingbirchworth Reservoirs. View Full Details>>
Barnsley Canal
5 miles (8.5 km)
Enjoy a waterside walk or cycle along the Barnsley Canal on this easy route near Royston. This section of the canal follows National Cycle Network Route 67 from Shaw Bridge, near Royston, to Walton. The route runs for just over 5 miles passing Rabbit Ings Country Park, Wintersett Reservoir and the woodland of Haw Park Wood. It's a peaceful area with a nice surfaced path ideal for a safe cycle or easy walk.
Rabbit Ings is located next to the canal at Royston and consists of 160 acres of wetland, woodland, grassland and ponds. It also has a mountain bike trail. You can also take a detour near Walton and visit Anglers Country Park. A cycle route runs around Cold Hiendley Reservoir and Wintersett Reservoir to the park.
To continue your canal-side exercise head north and you can pick up the Wakefield Canal to Castelford. View Full Details>>
Beamsley Beacon
3 miles (5.5 km)
This short climb in the Yorkshire Dales visits Beamsley Beacon which is also known as Howber Hill. The local landmark is located close to the little village of Beamsley in the Craven district of North Yorkshire. You can start the walk from here and then follow a mixture of country lanes and public footpaths to the hill. The summit stands at a height of 326 metres (1,070 ft) and includes a number of stone cairns, dating from the Bronze Age. From the peak there are splendid views over the surrounding hills and countryside including the nearby Chelker Reservoir. You can extend the walk by continuing on to Old Pike.
Beamsley is located very close to the wonderful Bolton Abbey. You can extend your walk by following the nature trails along the River Wharfe and it's surrounding woodland. The Dales Way also passes through the area. You could visit the beacon from Ilkley by following the long distance trail along the river to Beamsley village. Our Beamsley Beacon Walk from Ilkley shows an alternative, more direct route to the sumit from the popular town. View Full Details>>
Bedale
3 miles (5 km)
Enjoy a walk along the pretty Bedale Beck on this easy beckside walk in North Yorkshire. The beck includes a pretty harbour, a waterfall and pleasant tree lined footpaths. It's a nice place for a peaceful afternoon stroll.
After visiting the beck you can stroll around the town and visit a unique 18th century Leech House, the 14th century Grade I listed market cross and numerous Georgian buildings. The town is also on the Wensleydale Heritage Railway which you can catch to Scruton, Leyburn and Redmire.
Bedale is located just a couple of miles north of Thorp Perrow Arboretum. The beautiful woods have a series of nice trails and a seplndid collection of rare trees and plants from China, Japan, North America, Chile, and Europe.
A little further on is the town of Masham where there are good footpaths along the River Ure and River Burn. You can also pick up the long distance Ripon Rowel here. View Full Details>>
Bempton Cliffs
7 miles (12 km)
Bempton Cliffs RSPB Nature Reserve is considered the best place in England to watch seabirds. Start species include Puffins, Gannets, Kittiwakes, Guillemots and Razorbills. In the summer months it is a spectacular sight with hundreds of thousands of birds around the cliffs. The RSPB have created several cliff-edge viewing platforms from which to observe the action.
This walk starts at the reserve car park and heads along the coast in an easterly direction before turning back and heading west towards Buckton Cliffs. A lovely footpath then heads away from the coast and into the countryside towards Bempton. A country lane from Bempton then takes you back to the car park. As such the walk provides both great coastal scenery and views of the North York Moors countryside.
You can easily continue your walk along the East Riding Heritage Way towards Thornwick Bay and the wonderful Flamborough Head. View Full Details>>
Beningbrough Hall
4 miles (6 km)
The 18th century Beningbrough Hall has 8 acres of formal gardens to explore including a walled kitchen garden, herbaceous borders and Italian border filled with colourful Mediterranean blooms. View Full Details>>
Beryl Burton Cycleway
2 miles (3 km)
Travel from Knaresborough to the village of Old Bilton on this traffic free cycle path. It starts near the town centre and train station in Knaresborough and heads west through Foolish Wood to Old Bilton passing Bilton Hall Farm on the way. The route can be extended to nearby Harrogate along National Cycle Network Route 67. It's a quiet country lane with nice countryside views so it's also suitable for walkers.
You can extend your exercise by heading to the lovely Nidd Gorge. The walk takes you along the River Nidd through a lovely wooded gorge before crossing the Nidd Viaduct. View Full Details>>
Beverley Twenty
20 miles (32 km)
This 20 mile walk runs from Hessle to Beverley through the Yorkshire wolds.
The walk starts near Hull in Hessle, at Humber Bridge Country Park and takes you to the Humber Estuary with fine views of the Humber Bridge. The path then follows the estuary to North Ferriby where you turn north and head towards Beverley through the countryside of the Yorkshire Wolds. The walk passes Welton Dale and the pretty village of Skidby, with its English Heritage windmill, before finishing at the splendid Beverley Minster. View Full Details>>
Bewerley Industrial Heritage Trail
9 miles (14 km)
Explore the Pateley Bridge area of Nidderdale, North Yorkshire on this historical circular walk. The trail explores nearly a thousand years of lead mining history while also offering splendid views of the beautiful Nidderdale area.
Highlights include the delightful waterfalls at Throstle Nest and Coldstones Cut - a huge artisitic construction which visitors can freely walk through and explore. The sculpture overlooks the working Coldstones Quarry and offers fabulous views of the scenery of Nidderdale in the Yorkshire Dales. View Full Details>>
Bingley St Ives
2 miles (3.5 km)
Explore 500 acres of woodland, parkland and gardens in this splendid country park near Bradford. You can start your walk from the car park off Harden Road just west of Bingley town centre and train station. Then pick up the trails heading west through Cuckoo Nest Wood before climbing to Lady Blantyre's Rock and descending to Coppice Pond. The pond has a bird hide where you can look out for the variety of birdlife. Other wildlife in the park includes kestrels and lots of butterflies in the summer months.
Also be sure to visit the lovely Herb Garden with a range of flowers including Pinks, Sweet Williams, Honeysuckles, Foxgloves, Lavenders, Fuschias and a beautiful Wisteria which will climb beautifully over the 350 year old garden walls.
The park also has good facilities with a visitor centre, play area and cafe.
Bingley is a great place for walkers with a number of good options for extending your walk. You can pick up the Leeds and Liverpool Canal towpath and visit the splendid Bingley 5 rise locks. Head east along the water and you will soon come to the fascinating Victorian village of Saltaire.
The River Aire also runs through the town so you can enjoy riverside walks too. If you cross the waterways then you could visit the delightful Shipley Glen with its woodland trails along a pretty beck. View Full Details>>
Blackmoorfoot Reservoir
2 miles (3 km)
This short walk visits Blackmoorfoot Reservoir in Huddersfield. View Full Details>>
Blacktoft Sands
2 miles (4 km)
Enjoy a circular walk around this pretty RSPB nature reserve. The reserve is located at the confluence of the River Ouse and River Trent, a few miles east of Goole. It is known for its wetland breeding birds, including marsh harrier, bittern, kestrels, avocets and bearded tit.
The site has some nice grassy public footpaths to follow to a number of bird hides. There's lots of pretty lakes and a visitor centre with lots of information and facilities. View Full Details>>
Blue Man Walk
16 miles (26 km)
This woodland walk takes you through Broxa Forest, Dalby Forest and Langdale Forest in the North York Moors National Park. The walk starts at Reasty Bank Top Car Park and follows forest roads, earth tracks and paths through the coniferous forests to Allerston. There are some steeps climbs but also some splendid views of the North York Moors countryside to enjoy. View Full Details>>
Boltby Forest
8 miles (13 km)
This large area of coniferous woodland on the western edge of the North York Moors is very popular with mountain bikers and walkers.
You can start off at the Sneck Yake car park a couple of miles east of Boltby village. There's miles of tracks, bridleways and footpaths to try with fantastic views over the moors from the forest's elevated position. See the video below for an example of the jumps and bumps you will find on the downhill track in the woods.
The Cleveland Way national trail skirts the eastern edge of the forest so you could pick this up to further explore the Hambleton Hills area of the moors. Heading north will take you to the 1,308 feet (400 m) high Black Hambleton and then on to Silton Forest where there are more off roading oppportunites. View Full Details>>
Bolton Abbey
7 miles (11.5 km)
Explore the huge estate surrounding the ruins of this 12th-century Augustinian monastery. There are miles of riverside walking trails to follow with the River Wharfe running through the estate. The paths take you to the Strid - here the River Wharfe becomes very narrow causing the water to rush with great force at this point. There are also colour coded nature trails taking you through ancient woodland and bluebells in spring.
The fascinating ruins of the 12th century priory are also worth exploring. Nearby are stepping stones across the river which are always popular. View Full Details>>
Booth Wood Reservoir
2 miles (4 km)
This pretty reservoir in Ripponden has nice footpaths climbing above the water. You can park at the Booth Wood Reservoir car park at the eastern end of the water, off Oldham Road. Then follow the public footpath above the reservoir's northern side, taking you through some nice Calderdale countryside. The path runs west, passing Rishworth Lodge and then down to the water. You could continue west to visit Green Withens Reservoir and then climb to the wonderful viewpoint on Blackstone Edge.
Booth Wood is located just to the south of Rishworth and Ripponden. To continue your waterside walking you can visit the nearby Scammonden Reservoir, Deanhead Reservoir, Ryburn Reservoir and Baitings Reservoir. View Full Details>>
Boulsworth Hill
7 miles (12 km)
Climb to Lad Law, the 1,696 ft (517 m) summit of Boulsworth Hill on this challenging walk in the South Pennines. The walk starts in the historically fascinating village of Wycoller and makes use of the Bronte Way and the Pendle Way footpaths to take you to Boulsworth Dyke where you begin the serious climbing to the hill summit. The views are far reaching with the Lake District Peaks, the Peak District, Pendle Hill and Blackpool Tower all visible on a clear day. You then descend via Bedding Hill Moor and return to Wycoller on the same paths.
It's a fine walk with some wonderful moorland scenery and a nice waterside section along the Wycoller Beck at the start. The beck is crossed with ancient Clapper and Pack-horse bridges one of which is over 1,000 years old. You'll also pass the ruined Wycoller Hall thought to be the inspiration for 'Ferndean Manor' in Charlotte Bronte's novel Jane Eyre.
If you would like to extend your walk you could head to the nearby Widdop Reservoir. View Full Details>>
Bradford Millennium Way
45 miles (72 km)
This long distance, waymarked circular walk takes you on a tour of some of most beautiful countryside, pretty villages and attractive moorland in the Bradford area of West Yorkshire.
The walk starts on Shipley Green, just north of Shipley town centre. You then head north to Weecher Reservoir, passing the lovely Shipley Glen and Baildon Moor on the way.
The route continues to the wonderful Ilkley Moor. The moor has many interesting geological features, bronze age stone circles and fabulous views from the high points.
After passing the town of Ilkley you continue to the village of Addingham, passing Addingham High Moor on the way. The route then passes Silsden Moor and Silsden Reservoir before skirting the outskirts of the town.
From Silsden you continue south through Airedale to Steeton, crossing the Leeds and Liverpool Canal and the River Aire on the way.
You then pass Steeton Moor and Laycock before crossing Keighley Moor and Oakworth Moor. This section includes a waterside path along Keighley Moor Reservoir.
The next stage takes you to the lovely little hamlet of Oldfield. From here there are panoramic views across the Worth valley towards Bronte country. The path heads south from here to the Bronte Waterfall. This delightful spot was popular with the Bronte sisters who loved visiting the pretty waterfall. There is a lovely little bridge called Bronte Bridge next to the falls. The area also includes the ruined farmhouse of Top Withens, said to have been the inspiration for Wuthering Heights by Emily Bronte.
From the waterfall you continue to Oxenhope and then Denholme, passing Leeming Reservoir and Thornton Moor reservoir on the way. View Full Details>>
Bretton Country Park
3 miles (5 km)
This country park includes 500 acres of lakes and parkland, housing various sculptures as well as being the home of several endangered species. The fascinating Yorkshire Sculpture Park also sits within the park and is well worth exploring. The only one of its kind, the park is an international centre for modern and contemporary art, which receives thousands of visitors each year. Also of interest is the Grade II listed Bretton Hall built around 1720.
The Barnsley Boundary Walk and Dearne Way run through the park so you could continue your walk along the River Dearne towards Barnsley.
Just to the north of the park you will find Coxley Woods. View Full Details>>
Bridestones
2 miles (3 km)
Visit these fascinating sandstone sculptures on this splendid walk in Dalby Forest. View Full Details>>
Brighouse Boundary Walk
18 miles (29 km)
A circular walk exploring the area around the town of Brighouse in West Yorkshire. The 18 mile walk visits Norwood Green and Hartshead and includes a waterside stretch along the River Calder. View Full Details>>
Brimham Rocks
3 miles (4.5 km)
Brimham Rocks is a National Trust owned site with a collection of fascinating rock formations. You can explore the labyrinth of paths while enjoying fabulous views over Nidderdale.
This circular walk starts from the on site car park where you can pick up trails heading around Brimham Moor where there's pretty heather to see. The trails will take you around the ancient rocks which are hundreds of millions of years old. It's also great for wildlife with a number of bird boxes attracting Blue Tits and Redstarts to nest in the area.
The site is located near Pateley Bridge and on the Nidderdale Way walking route so there is scope for continuing your walk through the Nidderdale AONB. View Full Details>>
Brodsworth Community Woodland
2 miles (3 km)
These lovely woods in Doncaster have lots of nice walks to try. The park consists of broadleaf woodland, expansive meadows and wetland areas. There's a really nice mixture of habitats with great views of the surrounding countryside from the park's high points. Also look out for a number of tranquil ponds and a series of interesting sculptures dotted around the site.
The park is located in Adwick Le Street with a car park just off Long Lands Lane. National Cycle Route 62 runs just to the east of the woods, near Scawthorpe.
To extend your walking in the area you could visit the nearby Brodsworth Hall. The Victorian country house has some beautiful gardens to explore. View Full Details>>
Brodsworth Hall
1 miles (1 km)
Explore the beautiful gardens surrounding this Victorian country house in Doncaster. The gardens are extensive with nice surfaced paths taking you to pleasure grounds, fern dell grotto, the Italian garden and the wild rose dell. It's beautifully laid out with attractive woodland, topiary and ornate statues. There's also nice views of the surrounding countryside with poppy fields and the Yorkshire hills.
To extend your walking in the area you can head to Brodsworth Community Woodland. The expansive park has lots of nice walking trails taking you to broadleaf woodland, attractive meadows and a number of ponds.
You can virtually explore the gardens by clicking on the google street view link below! View Full Details>>
Bronte Waterfall and Top Withens
7 miles (12 km)
Visit these two landmarks associated with the Bronte sisters on this delightful literary walk in West Yorkshire. The two sites can be reached from Haworth which is just a few miles east of the falls. The area known as Bronte Country is exceptionally beautiful with flowing becks, attractive moorland scenery and great views of the Pennine Hills. It is quite a challenging walk climbing to a height of over 1300ft on the high points.
The walk starts from the town of Haworth at the church in the centre of the town. There is a parking area close by and the train station is also just a few minutes stroll away. From the church you can pick up the Bronte Way to to take you through Penistone Hill Country Park. The 179 acre park consists of lovely undulating grass and heather moorland with fabulous views over the area. The path then continues across Haworth Moor to the falls. The picturesque spot was a favourite of the sisters, who would often spend time contemplating at the falls. After enjoying the beautiful spot the walk continues south west to the ruined farmhouse of Top Withens, said to have been the inspiration for Wuthering Heights.
The route then follows a section of the Pennine Way over Stanbury Moor, passing Withins Slack and Flaight Hill before rejoining the Bronte Way. On the return leg you can take a small detour to visit Lower Laithe Reservoir if you have time.
To extend your walking in the area you could pick up the Pennine Way and visit Watersheddles Reservoir and Ponden Reservoir which is located just north of the falls. View Full Details>>
Bronte Way
44 miles (71 km)
Follow the Bronte Way through Lancashire and Yorkshire and visit many of the places associated with writings and lives of the Bronte Sisters.
Highlights on the walk include:
Gawthorpe Hall - visited by Charlotte Bronte on several occasions, the impressive Gawthorpe Hall is the start point of the walk
Wycoller Country Park - Wycoller Hall is believed to have inspired Ferndean Manor in Charlotte Bronte's "Jane Eyre".
Top Withens - the inspiration for the location of Wuthering Heights
Ponden Hall - situated near the village of Stanbury it inspired Thrushcross grange in Wuthering Heights. It sits next to the pretty Ponden Reservoir.
Haworth - this Yorkshire village is where the Bronte sisters wrote many of their works and includes the Haworth Parsonage Museum
Thornton - birthplace of the Brontes
Oakwell Hall - inspiration for 'Fieldhead' in Charlotte Bronte's novel Shirley and also the end point of the route
Bronte Waterfall - this beautiful waterfall is located in Bronte Country on Haworth Moor. It was a popular spot for the Bronte sisters who loved visiting the waterfall. There is a pretty little bridge called Bronte Bridge next to the falls.
Oxenhope - the trail passes through the village and along the Leeming and Thornton Moor Reservoirs. View Full Details>>
Buckden Pike
7 miles (12 km)
This circular walk climbs to the 702 metres (2,303 ft) summit of Buckden Pike in the Yorkshire Dales National Park. Buckden Pike is considered to be one of the finest climbs in Yorkshire with its splendid views over the beautiful Wharfedale and the Nidderdale AONB. There's also waterside sections along the area's rivers and gills with photogenic waterfalls to see on the way.
The walk starts in the parking area in the village of Buckden and follows a bridleway to the summit. From here there are wonderful views of Great Whernside, Yockenthwaite Moor and across the Yorkshire Dales. You then descend to Starbotton passing the war memorial to the Polish airmen who died when their Wellington Bomber crashed on Buckden Pike during a snowstorm in 1942. The descent follows the Walden Road with views of pretty becks and waterfalls on the way. At Starbotton you cross the River Wharfe and pick up the Dales Way for a lovely riverside section taking you back to Buckden. Look out for Kingfisher, Heron, and Dipper on this section of the walk.
To extend your walking in the area you could head south to the village of Kettlewell and climb to Great Whernside for more great views over Wharfedale. View Full Details>>
Burton Constable
3 miles (5 km)
Explore the extensive parks and gardens of this Elizabethan country house near Hull. View Full Details>>
Butterley Reservoir
5 miles (8 km)
This walk uses part of the Kirklees Way to visit three pretty reservoirs on the splendid Marsden Moor Estate in the Peak District.
The walk starts from the large village of Marsden near Huddersfield. It sits at the confluence of the River Colne and the Wessenden Brook and has an interesting milling history as a major centre for the production of cloth. You can easily pick up the Kirklees Way at Marsden train station and follow it south to Butterley Reservoir. The trail continues to Blakeley Reservoir and Wessenden Reservoir with lovely views over the Wessenden Valley. You can extend the walk by continuing along the Pennine Way to the nearby Digley Reservoir. If you head west you will soon come to Swellands Reservoir and Black Moss Reservoir.
The Huddersfield Narrow Canal also runs through Marsden so you can pick this up and head towards Huddersfield or Greater Manchester. View Full Details>>
Calder Aire Link
17 miles (27 km)
This route provides a link from the Bingley St Ives Estate to the Pennine Bridleway Mary Towneley Loop in Calderdale.  It is suitable for walkers and cyclists though a mountain bike is really needed due to the nature of some of the terrain on the path.
You will pass Cullingworth and Oxenhope while there's some truly spectacular scenery as you pass the beautiful Leeming and Leeshaw Reservoirs before finishing near Gorple Reservoir and Widdop Reservoir. View Full Details>>
Calder and Hebble Navigation Canal
6 miles (9 km)
This section of the Calder and Hebble Navigation Canal runs along National Cycle Route 66 from Sowerby Bridge to Brighouse. It's a nice easy, traffic free ride along the towpath with some lovely views of the Calder Valley countryside and the River Calder. Walkers can also enjoy this section of the canal.
The route starts in Sowerby Bridge and heads to Copley. Just after Copley you have the option of heading north along the Halifax arm into Halifax. This route continues to Elland, where you'll pass Elland Park Wood where there are some nice woodland trails. The final section takes you into Brighouse passing Brookfoot Ski Lake on the way.
The Rochdale Canal also passes through Sowerby Bridge so you can pick this up to continue your exercise. It heads to the popular town of Hebden Bridge in the Upper Calder Valley. View Full Details>>
Calderdale Way
50 miles (80 km)
The Calderdale Way is a walking circuit around the beautiful district of Calderdale in West Yorkshire. The walk passes through exposed moorland and woodland paths, while there are also waterside sections along the Rochdale Canal, the River Calder and around Withens Clough Reservoir and Warlands Reservoir. The walk officially starts at Greetland and passes through Ripponden, Mankinholes, Todmorden, Heptonstall, Holdsworth, Shelf and Brighouse.
Highlights on the route include the beautiful wooded valley at Hardcastle Crags and the attractive heathland on Norland Moor near Sowerby Bridge. View Full Details>>
Calverley Woods
2 miles (2.5 km)
These woods in Leeds have walking trails and cycling trails suitable for mountain bikes. There's lots of good tracks with some decent jumps. The area also includes the adjacent Lodge Wood and West Wood with its walking trails taking you to bluebell woodland, an old walled garden and hidden grottoes.
The woods are located next to the village of Calverley just south of the Leeds and Liverpool Canal. You can pick up the walking and cycling trail along the canal to extend your outing. Following it west will take you towards Bradford while heading east takes you into Leeds.
The Leeds Country Way also passes through the woods so you could pick up this long distance trail to explore the countryside around the city.
The River Aire runs just to the north of the woods so you could follow the Airedale Way path into Leeds or towards Baildon Moor and Shipley Glen. View Full Details>>
Campsall Country Park
2 miles (3 km)
Enjoy a short walk around the pretty grounds of Campsall Hall. The estate consists of open grassland, meadow, ponds and woodland. The landscaped pleasure gardens also contain ornamental specimen trees.
The park is located just a few miles north of Doncaster. View Full Details>>
Cannon Hall Country Park
2 miles (3 km)
Explore the beautiful lansdscaped gardens of Cannon Hall in Cawthorne, Yorkshire. The park includes sweeping grasslands, woodlands, a stream and a lake with a waterfall nearby. The hall itself is also worth a visit, housing collections of fine furniture, paintings, ceramics and glassware.
The park is located on the Barnsley Boundary Walk and Penistone Boundary Walk so there is scope for continuing your walk along these walking paths. You could also head north west and try the woodland trails through Deffer Wood where there's lots of bluebells in the spring. At the northern edge of the wood you can pick up our Denby Dale Circular Walk which visits the River Dearne. View Full Details>>
Captain Cook's Monument
6 miles (10 km)
Enjoy a walk from Great Ayton to this iconic landmark on Easby Moor. Captain Cook's Monument is an obelisk 60 ft (18 m) high in memory of the great British explorer. This walk starts in the village of Great Ayton and climbs to the monument through woodland and moorland. You then pick up the Cleveland Way to take you across Great Ayton Moor to the wonderful Roseberry Topping. This distinctive hill commands wonderful views across the Cleveland Plain towards the Pennine Hills. The route then descends from Roseberry Topping to Great Ayton and the finish point.
If you'd like to continue your walking in the area then you could climb Roseberry Topping on the National Trust walk or continue east along the Cleveland Way towards Guisborough Forest and Walkway. View Full Details>>
Castle Bolton
2 miles (4 km)
Visit the wonderful grounds of the 14th century Bolton Castle before exploring the beautiful countryside surrounding the village.
It's a short walk to the castle from the village of Castle Bolton. For a fee you can explore the gardens and the maze before climbing the castle for wonderful views over the Yorkshire Dales. You can also learn about the fascinating history of the castle. Mary, Queen of Scots stayed there for six months in the 16th century. After her defeat in Scotland at the Battle of Langside in 1568 she fled to England, posing a threat to the position of the Protestant Queen Elizabeth I. 
After exploring the castle the walk then heads towards Low Thoresby before visiting the nearby village of Redmire. The attractive little village is the terminus of the Wensleydale Railway. The heritage railway runs 22 miles (35 km) between Northallerton West station and Redmire. It's a great way to see this beautiful area.
From Redmire you cross the pretty Apedale Beck and return to the village.
To extend your walking in the area you can head south west and visit the fabulous Aysgarth Falls. The falls are one of the most visited attractions of the area and are well worth a visit.
The Herriot Way long distance footpath also runs through the area. The circular route takes you through areas of the Yorkshire Dales associated with the vet and author James Herriot.
Head south to the River Ure and you can try our Wensleydale Walk which visits Redmire Force waterfall and the vilage of Wensley, which gives its name to the dale of Wensleydale. View Full Details>>
Castle Hill Huddersfield
1 miles (1 km)
Climb to this prominent landmark and scheduled ancient monument on this walk in Huddersfield. At the top of the hill you will find and Iron Age Hillfort and the grade II listed Victoria Tower. The tower is 106 feet (32.3 m) high, making the hill over 1000 ft high. From the summit there are fantastic views over the town and the surrounding countryside of the Holme Valley.
You can start the walk from the car park located at the top of the hill or from the nearby Berry Brow Train Station, if you wish to visit by public transport. You can follow the Holme Valley Circular Walk from the station to the hill which is about a 1 mile climb to the east. Then you can follow a series of good surfaced footpaths around the hilltop. At the summit you will find the fascinating remains of an early Iron Age Hillfort and a 12th century motte and bailey castle. It is also the site of a deserted medieval village.
To extend your walk follow the Holme Valley Circular Walk south to Farnley Tyas, via Molly Carr Wood and Royd House Wood. View Full Details>>
Castle Howard
2 miles (3.5 km)
The 1000 acres of parkland and gardens surrounding this stately home is a walker's paradise. There are peaceful woodland trails, two large lakes, a series of ponds, formal gardens and fountains. There's a lovely walled garden with romantic Italianate trellises and peaceful woodland trails in the Yorkshire Arboretum. The Arboretum covers 120 acres and includes a wonderful collection of trees from all over the world. There's also beautiful rhododendrons and a wildflower meadow to enjoy. All the while there is the beautiful surrounding countryside of the Howardian Hills making a splendid backdrop.
The house itself has been categorised as 'One of the World's Top Ten Greatest Mansions and Grand Houses' in Lonely Planet's 1,000 Ultimate Sights. It was used as the fictional 'Brideshead', in the 1981 TV adaptation of Evelyn Waugh's Brideshead Revisited and the two-hour 2008 remake for cinema. View Full Details>>
Castleford
4 miles (6.5 km)
Castleford is a town in West Yorkshire, located a few miles south east of the city of Leeds. The historic market town has Roman roots and a famous Rugby League team. For walkers there's nice waterside footpaths along the river and canal that runs through the town. There's also some RSPB nature reserves with a number of lakes so it's a good area for wildlife watching while enjoying an easy stroll.
This walk visits the Fairburn Ings Nature Reserve before taking you along the River Aire to Allerton Bywater, Lowther Lake and the RSPB St Aidan's to the north west of the town. Along the way there's nice riverside paths and lots of wildlife to look out for too. View Full Details>>
Catrigg Force
7 miles (12 km)
This circular walk visits the beautiful Catrigg Force waterfall in the Yorkshire Dales. It's a wonderful spot and can be easily reached from Stainforth. This longer walk starts at Settle and involves some more challenging hill climbing.
After leaving Settle you climb towards Attimire Scar where you can see a series of caves and interesting limestone formations. You then descend to the waterfall, passing Jubilee Cave, Victoria Cave and Winskill Stones - a 74-acre area of limestone grassland and limestone pavement. The area is also a nature reserve with a wide variety of plants and wildflowers, such as sandwort, horseshoe vetch, meadow saxifrage, mossy saxifrage, mountain everlasting and moonwort.
Shortly after passing through Wainskill Stones you come to Catrigg Force. The waterfall has 2 main drops of about 20 feet and a series of smaller waterfalls. It's a delightful area, with peaceful woodland and the Stainforth Beck to enjoy.
The route then continues to Stainforth before picking up the Ribble Way and following the River Ribble back to Settle. This lovely waterside section also passes the Stainforth Force Waterfall. View Full Details>>
Centenary Way Yorkshire
83 miles (134 km)
Explore the Howardian Hills and the Yorkshire Wolds on this splendid walk devised to celebrate the 100th anniversary of Yorkshire County Council. The walk starts at the fabulous York Minster next to the Roman York Walls in the historic city. View Full Details>>
Chalkland Way
40 miles (64 km)
This circular walk takes you on a tour of the beautiful Yorkshire Wolds around Pocklington, where the walk starts and ends. You will pass through Britain's most northerly chalk outcrop while also visiting a series of pretty villages including Great Givendale, Thixendale, Fimber, Wetwang and Huggate. You'll also pass near Millington Woods which make a nice detour from the route if you have time. View Full Details>>
Chellow Dene Reservoir
2 miles (2.5 km)
Visit this lovely beauty spot on the outskirts of Bradford on this easy circular walk in West Yorkshire. The area includes a peaceful wooded valley with two reservoirs and lots of interesting flora and fauna to look out for.
There's a car park at the eastern end of the woods, off Haworth Road. From here you can pick up nice woodland footpaths along a pretty beck to the two reservoirs. The site includes a wetland area with a series of ponds. Here you can look out for interesting flora and fauna such as freshwater shrimp, dragonflies, the common snail, frogs, toads, sticklebacks, and flowers such as purple loosestrife. Also look out for herons on the reservoirs and owls in the woodland area.
The site is located just a few miles south of Shipley which is a great place to extend your walking. Here you will find the fascinating model village of Saltaire, waterside walks along the Leeds and Liverpool Canal and the wonderful Shipley Glen.
A couple of miles to the south you can pick up the long distance Bronte Way and further explore Bronte Country. View Full Details>>
Cleveland Street Walk
8 miles (13 km)
Follow the Cleveland Street Walk from Guisborough to Loftus through lovely rolling Yorkshire countryside.
The path starts at the dramatic 12th century Guisborough Priory and heads east towards the coast through Slapewath, North Skelton and Skinningrove before finishing at Loftus.
Highlights on the path include the 11 arch Waterfall viaduct near Spa Wood and views of Margrove Park which is just to the south of the path near Boosbeck. The path also passes a series of dismantled railway lines and the Guisborough Forest and Walkway where there's cycle trails, walking routes, bridleways, a trim trail and an easier sculpture trail. View Full Details>>
Cleveland Way
109 miles (176 km)
This wonderful trail runs from Helmsley to Filey, taking you through the beautiful North York Moors national park, atop the Hambleton Hills ridge and along the stunning North Yorkshire coastline.
The trail begins in Helmsley, with the first section taking you through the heather moorland of the North York Moors, passing the village of Osmotherley, the pretty Cod Beck Reservoir and the ancient stones at Lord Stones Country Park and the Wainstones.
After enjoying the fabulous views on the elevated moors you arrive at Saltburn to begin the coastal stretch. You then pass through a series of lovely coastal towns, including Whitby, Robin's Hood Bay and Scarborough, while enjoying some of the most spectacular coastal scenery in the country.
The trail is coincident with the Lyke Wake Walk for a long section around around Osmotherley. View Full Details>>
Cod Beck Reservoir
1 miles (2 km)
Enjoy a short walk around this pretty reservoir on the western edge of the North York Moors near Osmotherley. It's a very popular beauty spot with the lovely waters surrounded by attractive woodland and moorland scenery. You can follow the circular walking trail around the reservoir. It runs for roughly 1.5 miles so it's about a 40 minute stroll. For cyclists there is a country lane to follow along the western side. There's also a traffic free National Cycle Network path running along the southern side of the reservoir next to the dam. It runs along Route 65 through the woodland on the eastern side of the reservoir.
You can start your walk from the car park at the northern end of the water. Then head south to pick up the waterside trail. There's a picnic area at the southern end of the water in the woodland area. View Full Details>>
Colne Valley Circular Walk
13 miles (21 km)
Take in the stunning scenery of the Colne Valley on this circular footpath through Kirklees in Yorkshire.
The walk begins and ends at Golcar, passing Linthwaite, Slaithwaite and Marsden on the way. The path includes a waterside stroll along the Huddersfield Narrow Canal at the start, a stretch through Slaithwaite Moor and views of the picturesque Butterley Reservoir near Netherley. There are some challenging climbs on this walk but you are rewarded with fabulous views of the Colne Valley. View Full Details>>
Cotter Force
1 miles (1 km)
This walk visits the lovely Cotter Force waterfall near Appersett in the Yorkshire Dales.
The walk starts at the roadside parking area next to Holme Heads Bridge and follows a good footpath along the Cotterdale Beck to the falls. The falls are very pretty, comprising of six steps, each with its own small waterfall. The area is good for birdwatching too. Look out for dippers, grey wagtails, kingfishers and redstarts as you make your way along the trail. 
There are plenty of good options for continuing your walking in this lovely area. You could visit the nearby Hardraw Force waterfall or climb Great Shunner Fell.
The Hawes Circular Walk takes you on a tour of the rivers, becks, waterfalls and hills surrounding the town. View Full Details>>
Coxley Woods
2 miles (4 km)
These woods near Netherton have miles of trails to follow through attractive woodland. There's pretty streams, becks and a series of ponds to enjoy. Also look out for lots of bluebells in the spring and a variety of woodland birds.
Most of the route is on fairly flat paths but towards the southern end of the site it does get quite hilly. As such a reasonable level of fitness is required if you are going to walk the length of the woods.
You can access Coxley Woods just to the north west of Netherton in Wakefield. Then pick up the trails heading south along the Coxley Beck and the ponds. You then pass through Perkin Wood and Stony Cliffe Wood before turning around and returning to the northern end of the site.
The Kirklees Way long distance trail, passes to the west of the woods. You can pick this up to continue your walking in the Wakefield area. You could follow the trail south and visit the splendid Bretton Country Park and Yorkshire Sculpture Park. Here you will find 500 acres of lakes and parkland, with a myriad of footpaths to follow. View Full Details>>
Cropton Forest
6 miles (9 km)
This large area of coniferous woodland on the North York Moors has miles of footpaths and bridleways for walkers and mountain bikers. This route starts from Levisham train station where you can pick up the tracks into the forest. The trails are on nice wide paths with some climbs and fast descents to enjoy. Keep your eyes peeled for deer as you make your way through the woods. View Full Details>>
Cuckoo Way
46 miles (74 km)
This walk follows the Chesterfield Canal through Nottinghamshire, South Yorkshire and Derbyshire from Chesterfield to West Stockwith. You will pass 36 locks and 11 bridges as you walk along one of England's most beautiful waterways.
The walk passes Stavely, Retford and Worksop while there is also a pleasant section around the lovely Rother Valley Country Park at Killamarsh. Here you will find 5 lakes and a nature reserve which boasts the recording of over 260 different varieties of birds over the past two decades. Just south of Rother Valley Country Park you will pass the splendid Renishaw Hall at Eckington's. Here you will find a large country house surrounded by beautiful gardens, parkland, woodland and lakes.
Around Retford the splendid Idle Valley Nature Reserve is well worth a small detour. View Full Details>>
Cusworth Hall Park
1 miles (2 km)
Explore acres of historic parkland in this country park in Doncaster. The estate surrounds the Grade I listed Cusworth Hall and includes lakes, plantations and pleasure ground with dramatic views across the town. In the park there is an Italianate Chapel with beautiful ceiling paintings and an excellent museum with a collection of 36000 objects including accessories, toys and games and kitchen equipment. Look out for watervoles, kingfishers and green flowered heleborine orchids at the delightful lake.
The Trans Pennine Trail runs just past the park so there is scope for continuing your walk along the River Don to Conisbrough. View Full Details>>
Dalby Forest
5 miles (8.5 km)
Enjoy miles of cycling and walking trails in this large forest in the North York Moors. The forest has lots of different cycling trails to try. These range from easy family routes to challenging trails for experienced mountain bikers. You can hire a bike and then pick one of the colour coded trails. The easy green route is a great one for families while the 21 mile red route is a more challenging single track trail. The trails start from the Dalby Visitor Centre on Dalby Forest Drive. There's also miles of country lanes to follow through the forest and its surrounding area.
For walkers there are also several good trails to choose from. The trails are of varying lengths and difficulty. You can try easy waterside walks around the pretty Staindale Lake or along Ellerburn Beck. There are also longer walks to the sandstone sculptures of the Bridestones or to Adderstone Rigg. View Full Details>>
Dale Dike Reservoir
4 miles (6 km)
This pretty reservoir near Sheffield has waterside paths to follow around the perimeter. There is also the opportunity to climb into the woodlands and countryside around the reservoir.
The circuit runs for about 4 miles through Bradfield Dale and along the adjacent Strines Reservoir.
Dale Dike is part of series of reservoirs in the area. You can also visit Damflask Reservoir and Agden Reservoir for more good walking trails and beautiful Peak District scenery.
You can also climb west to Derwent Edge and Back Tor for great views back down to the surrounding reservoirs. View Full Details>>
Dales Way
78 miles (126 km)
This wonderful walk takes you through the fabulous Yorkshire Dales and on into Cumbria and the spectacular Lake District.
There are several wonderful waterside stretches to enjoy starting with the River Wharfe at Ilkley before runs along the Rivers Dee and Lune soon follow. A pleasant stroll along the River Kent takes you into the Lake District National Park and then onto the finish point at Bowness.
Highlights on the route include the spectacular Linton Falls, the beautiful Burnsall to Grassington section through Wharfedale and the wonderful Bolton Abbey. View Full Details>>
Damflask Reservoir
3 miles (5 km)
Enjoy a circular walk around this lovely reservoir near Sheffield. A good foopath runs around the perimeter of the reservoir which is ideal for an afternoon stroll. There are long waterside sections and some woodland trails to enjoy. The water is also surrounded by some lovely Peak District countryside. The flat path runs for a distance of just over 3 miles making it suitable for most abilities.
The walk begins at the village of Lower Bradfield at the western end of the reservoir. You then follow the path to Low Holdworth before returning via Oak Farm, with views of the Ughill Brook. The walk can easily by extended by visiting the nearby Agden and Dale Dike Reservoirs where you will find more waterside footpaths.
The route below is a walking trail but cyclists can also enjoy the reservoir by using the country lanes around the water.
To extend your walking in the area you could visit the adjacent Agden Reservoir where there is another nice circular trail to try. Also nearby are Dale Dike Reservoir and Strines Reservoir. View Full Details>>
Danby Beacon
6 miles (9.5 km)
This circular walk from the village of Danby climbs to Danby Beacon for wonderful views over the Fryup Dales. It follows quiet country lanes for most of route with splendid views of the heather covered moors and the River Esk. You'll also pass the excellent Moors National Park Centre with information, exhibitions and refreshments set in 13 acres of grounds on the banks of the River Esk. The walk passes the village of Houlsyke and the remains of the 14th century Danby Castle. Now a working farm the castle was once inhabited by Catherine Parr before she became the sixth wife of Henry VIII.
The walk starts in centre of Danby where parking is available. Danby also has a train station near the route start.
If you would like to continue your walking in the area then you could head a few miles north to Scaling Dam where there is a delightful nature reserve and reservoir. View Full Details>>
Dane's Dyke
1 miles (2 km)
These delightful little woods near Flamborough are perfect for a peaceful afternoon's stroll. The woods are located right next to the coast, just east of Sewerby Hall. In February you will find snowdrops covering the area, while in spring carpets of bluebells appear.
The area is also a nature reserve so look out for wildlife including deer, squirrels and a variety of woodland birds.
You can start your walk from the car park just off the Flamborough Road. From here you can pick up the nice woodland footpaths which will take you around the site, including a visit to the lovely beach. There's nice coastal views towards Bridlington from the cliff tops.
The woods are located very close to Flamborough Head which is a great place for extending your walk. The splendid area includes towering white chalk cliffs, coves, caves, pretty bays and the oldest surviving lighthouse in Britain.
Just up from Flamborough Head is the splendid Bempton Cliffs. The area is a RSPB Nature Reserve and considered the best place in England to watch seabirds. View Full Details>>
Danum Trail
50 miles (80 km)
Enjoy the woodlands, nature reserves, country parks and farmland around Doncaster on this splendid walk through the Yorkshire countryside. The walk begins at the Dome Leisure Park in Doncaster and passes through a series of pretty towns and villages including Rossington, Tickhill, Maltby, Conisbrough and Stainforth before finishing at Kirk Sandall.
Walk highlights include:

Waterside stretches along the River Don and the River Don Navigation Canal.
The 12th century, medieval Conisbrough Castle which boasts the finest Circular Norman Keep Tower still surviving. Climb the castle for splendid views as shown in the video below. Near here there's also the impressive Conisbrough Viaduct.
The delightful Denaby Ings Nature Reserve - a marshland supporting many botanical species which straddles the old course of the River Dearne, close to the confluence of the rivers Dearne and Don.
The beautiful landscaped gardens at Campsall Country Park which includes open grassland, meadow, ponds and wet and dry mixed semi-natural broadleaf and Yew woodland.
The 12th century castle with moat and mill pond in the pretty village of Tickhill.

View Full Details>>
Dearne Valley Park
2 miles (3.3 km)
Enjoy a short walk or cycle around the pretty Dearne Valley Park in Barnsley. You can follow the path alongside the River Dearne, around the pond and through the peaceful woodland. The park is located just a mile from Barnsley town centre.
If you would like to continue your walk/ride then you could follow either the Dearne Way or the Trans Pennine Trail as these run just past the park. View Full Details>>
Dearne Way
30 miles (48 km)
Travel from Birds Edge to Mexborough along the River Dearne on this delightful riverside walk through Yorkshire.
The footpath begins at Birds Edge, near Holmfirth and heads east through Daton, Barnsley and Bolton Upon Dearne before coming to an end at Mexborough.
Walk highlights include the splendid Bretton Country Park near the start of the walk. View Full Details>>
Digley Reservoir
2 miles (2.5 km)
Enjoy an easy circular walk around this delightful reservoir near Holmfirth in the Yorkshire Dales. There are lovely views of the surrounding moorland, woodland and countryside to enjoy as you make your way around the water.
The walk starts at the good sized car park at the North Eastern end of the reservoir off Gibriding Lane. You then pick up a good footpath running along the northern end of the reservoir on the Kirklees Way. You pass Bilberry reservoir and head through Digley Wood on the southern side of the water, before returning to the car park using Fieldhead Lane.
The reservoir is located about 2 miles from Holmfirth so you could start the walk from the town and follow the Holme Valley Circular Walk to the reservoir as an alternative to parking at the car park. This takes you through an area associated with the sitcom Last of the Summer Wine which was filmed in Holmfirth and the surrounding area. You could also enjoy a stroll along the Digley Brook and River Holme at the eastern end of the reservoir or follow the Kirklees Way to the nearby Brownhill Reservoir and Ramsden Reservoir. View Full Details>>
Doncaster River Walk
6 miles (9.5 km)
A lovely riverside walk along the River Don from Doncaster to Conisbrough. It's a really nice section of the river with weirs, nature reserves, bridges and locks to see along the way. The walk runs for about 6 miles on nice flat paths with the option of getting the train back at the end of the walk. It forms part of the Don Valley Way, a long distance route which can be followed all the way to Sheffield.
Starting in Doncaster follow the river west Spotborough. Here you will find the Spotborough Flash Nature Reserve on the left bank of the River Don. It's a great place for wildlife with kingfishers, brown hare, grass snakes, bitterns, ruddy darters, and great crested grebe to look out for. Interesting flora include common spotted orchid, spindle, small leaved lime, woodruff, greater stitchwort and the early purple orchid.
This section also includes a visit to Sprotbrough Falls. This popular local beauty spot is a great place to stop for a rest and enjoy the rushing waters of the weir.
The route continues past Pot Ridings Wood to the impressive Conisbrough Viaduct. It was opened in 1909, 1,527 feet in length and includes 21 arches.
The final section takes you through some riverside woodland before finishing in Conisbrough.
The walk uses the long distance Trans Pennine Trail for part of the route. You can extend the walk by continuing west and visiting Denaby Ings Nature Reserve. The reserve has a pretty lake and lots of wildlife to see.
For a longer circular walk through the area you could try the Doncastrian Way. View Full Details>>
Doncastrian Way - Doncaster Circular Walk
33 miles (53 km)
This is a circular walk through the countryside and woodland around the Yorkshire town of Doncaster. The Doncastrian Way walk includes lovely waterside stretches along the River Don and the River Torne, while there are also pleasant woodland sections through Edlington and Wadworth Wood. The path passes the villages of Wadworth, New Rossington and Auckley.
For a shorter route try our Doncaster River Walk which runs from Doncaster to Conisbrough along the Don. View Full Details>>
Druids Temple
9 miles (15 km)
Visit this fascinating replica of Stonehenge, on this lovely circular walk from Masham. The unusual folly is one of the local highlights and with a series of pleasant footpaths around the site it is a popular destination for walkers.
The walk starts in the market town of Masham in the Harrogate district of North Yorkshire. The attractive town has some fine Georgian architecture and has some nice riverside footpaths along the River Ure and River Burn.
From the town you head west along the Ripon Rowel long distance trail. It will take you towards Micklebury Hill and across Fearby Moor, with nice views of the River Burn. The route then climbs on to the wooded area where you will find the Druids Temple structure. It was built in about 1820 by William Danby of nearby Swinton Park. The site includes a large stone table, a sheltered cave, and an altar stone. It became a folly of national reputation and is still an impressive sight. Situated at over 800ft there are great views over Wensleydale from the Druid's Plantation surrounding the folly.
After exploring the folly and the woodland, the walk then descends to High Knowle and the pretty Sole Beck before picking up the Ripon Rowel to take you back to Masham.
To extend the walk you could continue west and visit Leighton Reservoir and Roundhill Reservoir. There's some nice trails along the water and up into the surrounding moorland. Around here you can also pick up the Six Dales Trail. View Full Details>>
Duncombe Park
2 miles (4 km)
Enjoy woodland trails, a spectacular landscaped garden and the National Centre for Birds of Prey in this large park and nature reserve in Helmsley, Yorkshire.
You can enjoy a gentle stroll around the 35 acre 18th century green gardens. Here you will find a great lawn, terraces, temples, a yew tree walk and the scented 'secret garden'. Continue into the wider estate and you can visit the deer parks, explore large areas of woodland and enjoy a waterside stroll along the River Rye.
At the National Centre for Birds of Prey you can see owls, falcons, hawks, buzzards and eagles.
If you'd like to extend your walk you could follow the Cleveland Way to Rievaulx Abbey.
A few miles south east of the park you will find the 17th century manor house of Nunnington Hall. Here you can try the circular Nunnington and the River Rye Walk which explores the countryside surrounding the hall. View Full Details>>
East Riding Heritage Way
85 miles (136 km)
Follow the East Riding Heritage Way from the Humber Bridge to Filey on this trail through the East Yorkshire countryside. The walk starts with a section along the Humber Estaury from Hessle and heads to Beverley, with its wonderful minster. You continue to Driffield where there is a lovely waterside section along the Driffield Canal. The next stage then takes you to the coast and the seaside resort of Bridlington. The rest of the route then follows the spectacular East Yorkshire coastline, passing Bempton Cliffs with its huge seabird colonies, the lighthouse at Flamborough Head (video below) and the interesting cliff arch at Thornwick Bay before finishing at Filey. View Full Details>>
Ebor Way
76 miles (122 km)
Follow the Ebor Way from Helmsley to Ilkley on this walk through Yorkshire. The first section runs from Helmsley to York, passing Hovingham and the ruined Sheriff Hutton Castle, before a short section along the River Foss leads you into York. After leaving York following the River Ouse, you head towards Tadcaster where you join the River Wharfe taking you to Boston Spa and Wetherby. Here you continue to Otley, passing the impressive Harewood House which is a major route highlight. View Full Details>>
Ecclesall Woods
3 miles (5 km)
This large area of woodland in south west Sheffield has miles of good walking trails to try. There's over 300 acres to explore with a network of signed footpaths to follow through the deciduous woodland and along the pretty streams. It's particularly lovely in the spring when there are lots of pretty bluebells to see. There's also good facilities with a car park off Abbeydale Road and a nice cafe where you can enjoy refreshments after your walk.
The long distance Sheffield Round Walk passes through the woods so you could pick this up to extend your walk. Heading west will take you to Whirlowbrook Park, Limb Valley woods and Ringinglow where you can visit Lady Canning's Plantation. Here you will find a Blue graded mountain bike trail which twists and turns through berms and rollers from top to bottom.
Also nearby is the fascinating Abbeydale Industrial Hamlet and Millhouses Park where there are lovely trails along the River Sheaf.
Other highlights on the Sheffield Round include Endcliffe Park and the lovely Sheffield Botanical Gardens. View Full Details>>
Eccup Reservoir
6 miles (10 km)
Enjoy an easy, waterside walk around this lovely reservoir near Leeds.
The walk begins in the car park on Stair Foot lane in Adel Woods and follows the Dales Way past Sand Moor golf course to the reservoir. You'll pass through Eccup and then follow a bridleway to Owlet Hall before turning south and enjoying waterside sections along the eastern and southern edges of the reservoir. The walk then passes Alwoodley Old Hall before a woodland section returns you to the Dales Way.
The area is well known for being a great place for birdwatching. In particular look out for Red Kites as you make you're way round the reservoir.
If you would like to continue your walking in the area then you could pick up the Leeds Country Way at Eccup and follow it to the splendid Harewood House where you will find 100 acres of landscaped gardens. If you follow it west then you will soon come to the lovely Golden Acre Park. Here you can pick up the Meanwood Valley Trail which will take you to Woodhouse Moor in Leeds city centre, via Meanwood Park and Adel Woods.
A short distance to the east is the lovely Hetchell Woods Nature Reserve. View Full Details>>
Elsecar Reservoir and Canal Walk
3 miles (5.5 km)
This nice waterside walk takes you around Elsecar Reservoir before picking up a footpath along the Elsecar Branch Canal. Along the way there are lots of interesting old buildings related to the village's mining history. You can find out more at the excellent Elsecar Heritage Centre which contains the only Newcomen steam engine in the world to have remained in its original location.
The walk starts from the parking area in Elsecar Park. From here you can pick up nice footpaths taking you around the pretty park with its woodland, flower beds and bandstand. Trails then lead you around the reservoir which is also a nature reserve where you can look out for a variety of wildlife.
The route then passes the heritage centre and the train station belonging to the Elsecar Heritage Railway. The railway runs steam and diesel locomotives, between Rockingham station (at the back of the Elsecar Heritage Centre) and Hemingfield Basin.
Just past the station you can pick up the canal-side path and follow it to Wombwell. View Full Details>>
Embsay Reservoir
1 miles (1.5 km)
Enjoy a short stroll around this reservoir in North Yorkshire. It's a lovely, quiet spot, with great views across the surrounding moors, hills and countryside.
Start the walk from the car park at the south eastern end of the water. It's located at the end of Pasture Road, just to the north of the village of Embsay. You could also walk from the village, if you prefer. From the car park you can directly pick up the nice footpath running around the water. At the northern end there's a moderate climb to Crag Nook, with nice views back down to the water.
To extend your walking in the area just head north east and visit the Barden Reservoirs. View Full Details>>
Endcliffe Park
1 miles (2 km)
This large Sheffield park has miles of nice walking trails to try. You can enter the park at Hunters Bar and then follow the pretty Porter Brook through woodland to Bingham Park and the lovely Forge Dam at the western end. It's an easy stroll of just over 2 miles to the dam from the park entrance. The brook has lots of pretty waterfalls, stepping stones and rocky pools. It leads to two ponds which attract various birdlife. After your walk you can enjoy refreshment at the good sized cafe.
If you'd like to visit the park by bike then you can follow National Cycle Route 6 from the city centre. It goes via the wonderful Sheffield Botanical Gardens which are also well worth a look. They are only a short walk from Endcliffe park and cover 19 acres with 5,000 species of plants, manicured  lawns, ornate fountains and the Grade II listed glass pavilions.
The park is the start and end point for the 14 mile Sheffield Round Walk. This circular route visits the parks, countryside, woods, waterways and villages surrounding the city. You can extend your walk by continuing along the signposted walk to Porter Clough and the village of Ringinglow on the edge of the Peak District. View Full Details>>
Esholt Woods
2 miles (4 km)
Enjoy walks and mountain bike trails in these woods in the village of Esholt near Shipley. There's a car park at the western end of the woods, just north of the village. From here you can pick up the trails heading east through Jerrison Wood and Spring Wood. For mtb riders there's some nice short trails with jumps, berms and one or two technical features to try. Other highlights include pretty bluebells in the spring and a path along the Guiseley Beck in the eastern end of the woods.
The River Aire and the Leeds and Liverpool Canal run just to south of the woods so you could pick up the walking and cycling trails along these waterways to extend your exercise.
A few miles west of the woods you will find Baildon Moor which has miles of cycling and walking trails. View Full Details>>
Esk Valley Walk
35 miles (56 km)
A stunning walk through the North York Moors National Park from Castleton to Whitby.
The walk begins with a loop from Castleton which passes through Danby Head, Westerdale Moor, Farndale Moor and High Blakey Moor. You return to Castleton where you begin the next section through Esk Dale to Danby and then the climb to Danby Beacon. From here it leads to Leaholm, Glaisdale, Egton Bridge and Grosmont with several sections along the River Esk. The final section takes you through Sleights to the finish point at Whitby, on the North Sea. See the Sleights to Whitby Walk for more details on this nice section. View Full Details>>
Eston Nab
3 miles (5 km)
Climb to Eston Nab and Eston Beacon on this popular walk in North Yorkshire. The hill is located just to the east of Middlesbrough standing at a height of 242 metres (794 ft). From the summit there are splendid views towards the coast and across the North York Moors. The nab is historically significant as it includes Bronze Age burial mounds and an Iron Age hill fort. There is also the Eston Nab monument which dates from the early 19th century. It was built as a look-out post against invasion during the Napoleonic wars.
You can start your walk from Flatts Lane Country Park where there is a car park. From here you can pick up the Cleveland Way and follow it past Normanby Moor. Public footpaths then take you across Eston Moor to Eston Beacon and Eston Nab. Take a while to soak in the splendid views of the nearby Roseberry Topping and Urra Moor. From the nab you can descend on the same trail or on other paths running past Eston Bank.
There's a variety of habitats to enjoy on this varied walk. You will pass lowland heath, grassland and woodland. Look out for wildife including lapwing, curlew, green woodpecker, linnet and a wide variety of butterflies.
To extend your walk you could head south east along the Cleveland Way to Hutton Village and Hutton Lowcross Woods. Just beyond that is Roseberry Common and the splendid Roseberry Topping. It's a similar climb with great views of the Cleveland plain and the Pennines to enjoy. View Full Details>>
Falling Foss
2 miles (2.5 km)
This walk visits the lovely Falling Foss waterfall in the North York Moors. The picturesque falls are a major highlight of the National Park.
The walk starts in the parking area located near the falls and heads through wonderful ancient woodland to the 30ft high falls. Along the way there is a waterside section along the pretty May Beck. There's also lots of little paddling pools and other smaller waterfalls dotted along the walk. Also on the route is the delightful Falling Foss tea rooms which are the perfect place to stop for refreshments.
This is a fairly easy walk with a few small climbs and generally good footpaths.
If you're looking to extend your walking in the area then you could head to the 70 ft high Mallyan Spout Waterfall and enjoy more woodland trails. View Full Details>>
Fewston Reservoir
3 miles (5.5 km)
Enjoy an easy circular walk around the lovely Fewston Reservoir in the Yorkshire Dales. The path around the reservoir is well surfaced and largely flat so this is a good walk for abilities. The reservoir is surrounded by woodland and beautiful widlflowers including common vetch, betony, milkwork golden rod and common cow-wheat. Also look out for birds on the water including Moorhens, Geese and Ducks.
This walk starts at Blubberhouses at the northern end of the reservoir and follows the waterside footpaths around the reservoir. The circular trail runs for a distance of just over 3.5 miles so should take around 1-2 hours to complete.
It's easy to extend your walk by heading to the adjacent Thruscross Reservoir. A lovely footpath along the River Washburn will take you there. Swinsty Reservoir is also just to the south and also has an easy circular footpath.
Fewston Reservoir is located near to Leeds and Harrogate. View Full Details>>
Filey Brigg Country Park
2 miles (3 km)
This super country park is located on the coast at Filey in North Yorkshire. It is also known as North Cliff Country Park. The elevated position of the park provides splendid views over Filey Bay and the town below. The walk also takes you along Filey Brigg - a long narrow peninsula with steep cliffs and lovely coastal views.
The Cleveland Way and the Centenary Way walking routes run past the park so there is scope for continuing your walk along the coast to the nearby town of Scarborough. The Scarborough to Filey Walk gives more details on this stretch of coast which is one of the finest in the country. View Full Details>>
Fitzwilliam Country Park
2 miles (3.5 km)
Enjoy a short circular walk or cycle along the network of way-marked paths in this pretty country park in the Wakefield area of Yorkshire. The park features open grassland, woodland and ponds. Look out for wildlife including Water vole, Skylarks and Buzzards.
The park is located right next to Fitzwilliam rail station about 7 miles south east of Wakefield.
To extend your outing you could head about a mile south and visit the delightful Hemsworth Water Park. Here you can enjoy a short stroll around the two large lakes which are surrounded by parkland and woodland. Just to the north is the wonderful Nostell Priory with 300 acres of parkland and gardens to explore. View Full Details>>
Five Churches Walk
10 miles (16 km)
Visit five historic churches on this circular walk in South Rotherham. Much of the walk follows ancient footpaths and bridleways, visiting the picturesque villages of Wales, Harthill, Thorpe Salvin, South Anston and Todwick where you can see some of Rotherham's finest church architecture. There also views of the Chesterfield Canal and the ruins of Thorpe Hall to enjoy on this interesting walk. View Full Details>>
Five Weirs Walk
6 miles (9.5 km)
This popular cycling and walking trail follows National Cycle Route 6 along the River Don from Sheffield City Centre to the Meadowhall Shopping centre. The route starts at Lady's Bridge in Sheffield City Centre, and heads over the Cobweb Bridge, past Bailey Bridge, and through Attercliffe to Meadhowhall. Along the way you will pass the five weirs from which the route takes its name. It's also a great way to see Sheffield's industrial past and present with lots of interesting riverside buidlings along the way. The path is flat and well maintained so it's a good cycle ride for families.
At Meadowhall the route links with the Sheffield Canal. If you're on foot you could return along the canal (the towpath is a bit narrow for bikes). This would turn it into the 8-mile circular walk known as The Sheffield Blue Loop. You could also continue along the river to Rotherham along the Trans Pennine Trail. This takes you past the Blackburn Meadows Nature Reserve and into the city centre. View Full Details>>
Flamborough Head
7 miles (12 km)
Enjoy some spectacular coastal views on this circular walk along Flamborough Head in the North York Moors. On the walk you'll pass towering white chalk cliffs, coves, caves, pretty bays and the oldest surviving lighthouse in Britain. The area is also designated as a nature reserve so look out for large seabird colonies including auks, gannets and gulls. In summer you may also see fulmars, herring gulls, kittiwakes, guillemots, razorbills and puffins. In the Holmes area there are also interesting plants and flowers which attract a variety of butterflies.
This walk starts at the village of Flamborough and picks up a footpath south to the coast. You then head along the coast passing Cross Bow Hill and a radio station beacon. You continue past Selwicks Bay to Thornwick Bay before returning to Flamborough via another countryside footpath. View Full Details>>
Flatts Lane Country Park
2 miles (4 km)
This 100 acre country park in Normanby has super views of the Eston Hills and the North York Moors. There are also a number of peaceful woodland trails and an excellent visitor centre. The Tees Link and Guisborough Forest and Walkway country park are nearby so there is scope for continuing your walk.
The climb to Eston Nab also starts from Flatts Lane Country Park. It's a nice climb with splendid views over Middlesbrough, Roseberry Topping, Urra Moor and the Yorkshire coast. View Full Details>>
Forge Valley Woods
2 miles (3 km)
Follow the waterside trail through this delightful nature reserve in the North York Moors National Park. The easy walk follows a wooden boardwalk through the wooded valley along the River Derwent (not suitable for bikes). There's a wide variety of flora and fauna to look out for as you make your way through the reserve. This includes wild garlic, wood anemone and broadleaved woodland. Also keep your eyes peeled for deer and woodland birds. It's easy to extend your walking in the area with Raincliffe Woods located just to the north west. The woods have some good mountain bike trails and more walking trails. You can also pick up the circular Scarborough Sea Cut and Scalby Beck Walk in this area.
Also nearby is Wykeham Forest which has some great viewpoints from its elevated position. The circular Hackness Walk visits the forest from the nearby village. You can follow a pleasant riverside path along the River Derwent from the settlement to the forest.
The expansive Dalby Forest is also close at hand. View Full Details>>
Foss Walk
28 miles (45 km)
Follow the River Foss, from the historic city of York to Easingwold, on this lovely riverside walk through Yorkshire. You will pass several pretty villages including Strensall, Sheriff Hutton, Haxby Crayke and Oulston.
The route links with the Ebor Way and the Centenary Way near Strensall. View Full Details>>
Fountains Fell
8 miles (13 km)
Climb to this prominent fell in the Yorkshire Dales and enjoy wonderful views over the surrounding hills and countryside. The circular walk starts from the beautiful Malham Tarn and climbs to the fell using a section of the Pennine Way National Trail. The route climbs to a height of 668 metres (2,192 ft) with lovely views of the pretty Fountains Fell Tarn below. At the northern tip of the route you have the option of following the Pennine Way north west to Pen y ghent, one of the famous three peaks of Yorkshire.
To extend your walking in the area you can explore the Malham Tarn estate with its glacial lake and Tarn Moss Nature Reserve. There's also the climb to Gordale Scar, the fascinating Malham Cove and the beautiful Janet's Foss waterfall to visit on the estate.
The route of the Settle Loop also passes just to the south west of the fell. View Full Details>>
Gargrave
6 miles (9.5 km)
This circular walk explores the countryside and canals surrounding this popular village in the Yorkshire Dales. The route makes use of the Pennine Way and the towpath of the Leeds and Liverpool Canal to create a 6 mile round walk. It's a fairly gentle route with little climbing and splendid views of the surrounding Yorkshire Dales hills. You can start and end the walk from the centre of the village which is accessible by train or bus.
The area around Gargrave is fantastic for walking and cycling. You could head to Barnoldswick by walking south along the canal or visit the splendid Malham Tarn Estate by heading north along the Pennine Way.
You can also enjoy walk along the River Aire by following the Airedale Way which passes through the village.
On our Skipton Canal Walk you can follow a lovely section of the Leeds and Liverpool to nearby Skipton. View Full Details>>
Gledhow Valley Woods
1 miles (2 km)
Enjoy a pleasant stroll through these woods in Leeds. There is a nice footpath running along Gledhow Beck and around Gledhow Lake for about a mile. The area is quite small at 57 acres but very peaceful and pretty. There's a wide variety of flora and fauna with birds such as Chaffinch, Chiff Chaff, Dipper and Dunnock to look out for. Plants and flowers include Bluebell, Common Knapweed and Cornflower. It also includes a 19th century open air bath house in the south eastern corner.
You can extend your walk by heading to the nearby Roundhay Park. View Full Details>>
Golden Acre Park
3 miles (5 km)
This delightful country park in Leeds has beautiful gardens, a lakeside walk, streams, ponds and peaceful woodland. It is also right next to two nature reserves - Breary Marsh and Adel Dam. There are very good facilities with a cafe (with indoor and outdoor seating), a bird feeding shelter and picnic benches.
The park is on the Leeds Country Way so you could continue your walk east towards the lovely Eccup Reservoir which is about a mile away from the park.
The Meanwood Valley Trail also starts from the park. View Full Details>>
Gordale Scar
4 miles (7 km)
This circular walk climbs to the spectacular Gordale Scar in the Yorkshire Dales. It's a popular walk through a wonderful limestone ravine with streams, waterfalls and striking geological features to enjoy. The unique area is about 16 million years old and has its own micro-climate which allows rare wildflowers and plants to thrive iin the gorge.
The circular trail runs for just over 4 miles and includes some moderate climbs and a bit of a scramble around the waterfall so a reasonable level of fitness is required.
You start in the pretty village of Malham and follow Gordale Lane and Gordale Beck north east to Gordale Scar. Here you will find two waterfalls and overhanging limestone cliffs over 100 metres high. It's a truly stunning sight and well worth the climb from Malham. From Gordale Scar you continue the climb towards Seaty Hill where there are magnificent views of the Yorkshire Dales. The final section descends along country lanes to Malham Village. View Full Details>>
Gormire Lake
4 miles (6 km)
A short and easy walk around this pretty lake in the North York Moors. You can follow a walking trail from the Kilburn White Horse car park to the lake. It's about a 2 mile walk north from the white horse with a woodland section through Hood Grange Wood. After passing along the lake you head past Gormire Rigg before returning on a mixture bridleways and footpaths.
The walk can be extended to visit Sutton Bank and the Kilburn White Horse. Sutton Bank is a high point in the Hambleton Hills and commands splendid views over the North York Moors, the Vale of York and the Vale of Mowbray.
The Cleveland Way runs past Sutton Bank so you could pick up the trail and head north to further explore the Hambleton Hills. View Full Details>>
Gorple Reservoir
5 miles (8 km)
Visit the Gorple Reservoirs on this walk in Calderdale. There's some splendid moorland scenery, waterside sections along the reservoirs and a short climb with far ranging views to enjoy.
You start the walk from the Clough Foot car park and follow the Pennine Bridleway to Gorple Lower Reservoir. Footpaths then take you along the reservoir to Gorple Upper Reservoir. You can then climb to Gorple Gate across Shuttleworth Moor for great views over the reservoirs. From Gorple Gate you can descend to Widdop Reservoir but this route descends across Black Moor to Gorple Upper Reservoir before returning to the car park on the same tracks.
If you would like to continue your walk you could head to the nearby Hardcastle Crags where you will find a beautiful woodland valley with streams and waterfalls. The Walshaw Dean Reservoir walk also starts from the same location. View Full Details>>
Grassington
10 miles (16 km)
The North Yorkshire town of Grassington is an excellent base for exploring the beautiful Wharfedale on foot. It is the main residential and tourist centre in Upper Wharfedale and a popular place for walkers. Centred on its small cobbled square are a number of shops, public houses, cafes, restaurants and hotels. There is also the fascinating Grassington Folk Museum which tells the story of the history of Wharfedale.
This walk uses the Dales Way and other public footpaths to visit some of the highlights of the area. You'll enjoy riverside paths, waterfalls, rushing becks, historic houses, challenging climbs and wonderful limestone scenery.
The walk starts in the centre of the town and follows the Dales Way to the River Wharfe where you pick up the riverside path. It heads south east to the beautiful Linton Falls where there is a great viewpoint from the bridge over the river. The route continues towards Hebden and Burnsall before turning north along the Fir Beck towards Skyreholme. Shortly after you come to the delightful Parceval Hall Gardens. This Grade II listed manor house has 24 acres of formal and woodland gardens to explore and is well worth a small detour from the route.
The walk continues to another major highlight of Wharfedale at Troller's Gill. The wonderful limestone gorge includes the pretty Skyreholme Beck which flows through it.
The final section of the walk climbs to Grimwith Reservoir. The large reservoir is another must see attraction of the area. It has a splendid circular trail running around the perimeter of the water with a wide variety of water loving birdlife to look out for.
To continue your walking in the Grassington area you could head north west of the town to the Grass Wood Nature Reserve. The reserve has miles of woodland trails with lots of wildlife to look out for. View Full Details>>
Great Shunner Fell
8 miles (13 km)
Climb to the highest point in Wensleydale on this popular walking route in the Yorkshire Dales National Park. The route begins at the village of Hardraw near to the lovely Hardraw Force Walk waterfalls. It then follows the Pennine Way National Trail to the fell top which lies about 4.5 miles north of the village. As such the path is well defined and way-marked. The route continues along the trail to Thwaite where there is an old bridge and some waterfalls. You can turn it into a circular walk by following the Cliff Gate Road south if you prefer.
There are fabulous views from the summit of Wensleydale to the south, Ribblesdale to the south west and Swaledale to the north, as well as views into Cumbria and County Durham.
To extend your walking in this lovely area you could pick up the 10 mile Hawes Circular Walk which takes you on a tour of the rivers, becks, waterfalls and hills surrounding the town. View Full Details>>
Great Whernside
4 miles (6.5 km)
Climb to this prominent fell on this walk from Kettlewell to Great Whernside in North Yorkshire. Great Whernside forms the watershed between Wharfedale and Nidderdale, and is on the boundary between the Yorkshire Dales National Park and Nidderdale Area of Outstanding Natural Beauty. You can ascend to the 704 m (2,310 ft) summit from the village of Kettlewell. It's about a 2.5 mile climb and considered by many to be one of the best in the Yorkshire Dales. From the summit there are wonderful views of Pen y ghent, Ingleborough, Whernside, Pendle Hill and the Lake Distirct Mountains.
This route climbs to the summit directly from Kettlewell, following a footpath to Hag Dike and then on to the summit. You can turn it into a longer circular route by continuing north from the summit to Blackfell Top and Black Dike and then descending to Starbotton Road. See our Circular Walk around Kettlewell for more details.
Kettlewell is a pretty little village with a car park where you can start the walk. After your walk there's good pubs and cafes where you can refresh yourself after your exercise.
There's lots of good options for extending your walking in the Kettlewell area. The Dales Way runs through the village so you could pick up the long distance path and head south to the market town of Grassington. Here you can enjoy riverside paths along the River Wharfe and a visit to the pretty Linton Falls.
Just to the north is the village of Buckden where you can climb to Buckden Pike. View Full Details>>
Grimwith Reservoir
4 miles (6.5 km)
Enjoy a circular walk around this lovely reservoir in the Yorkshire Dales. There is a good footpath running around the reservoir with fabulous views of the surrounding countryside. The reservoir is great for bird watching, look out for wildfowl including wigeon, teal, greylag geese and Canada geese on the water.  Other winged visitors to the area include ringed plover, northern lapwing, common redshank, curlew, reed bunting, lesser redpoll, whinchat and sedge warbler.
The walk starts at the car park at the southern end of the reservoir and heads to Grimwith Moor, crossing Grimwith Beck on the way. You continue to Bracken Haw, cross the pretty Blea Gill and then pass Hebden Moor. The final section passes Hartlington pasture before returning to the car park.
If you'd like to continue your walking in the area then you could head to the nearby Linton Falls. Just to the south is the wonderful limestone gorge at Troller's Gill.
The reservoir is located close to Grassington and could be reached by following the Dales Way and other footpaths from the town. View Full Details>>
Grosmont to Goathland Rail Trail
3 miles (5 km)
Follow the track bed of the original Whitby-to-Pickering railway line on this short, easy walk in the North York Moors. The trail runs from Grosmont to Goathland passing the waterfalls at Beck Hole on the way. There's some beautiful Yorkshire countryside and a waterside section along the Murk Esk River to enjoy. The path is generally very good for walking on and you also have the option of taking the North York Moors Steam Railway back to Grosmont. View Full Details>>
Guisborough Forest and Walkway
6 miles (10 km)
This super country park has cycle trails, walking routes, bridleways, a trim trail and an easier sculpture trail. The park includes the Guisborough Walkway which runs along the former trackbed of the Middlesbrough to Whitby railway line. This includes a wetland area with boardwalks, woodlands and grasslands. You can also climb Highcliff Nab for fabulous views of Teeside and the coast. Additionally there's three colour code waymarked trails of varying lengths to try.
The park is also very popular with mountain bikers with a number of super trails to explore. There is an excellent visitor centre with full details of all the trails in the park. You can find the visitor centre at 8 Old Station Cottages, Pinchinthorpe with a postcode of TS14 8HD for your sat navs.
The Cleveland Street Walk and the Cleveland Way walking routes run through or near the park so there is scope for continuing your walk along these trails. View Full Details>>
Gunnerside Gill
5 miles (8 km)
This circular walk in Swaledale takes you through the lovely Gunnerside Gill. It's a beautiful valley with imposing scars, woodland, waterfalls and the pretty Gunnerside Beck running through the centre. View Full Details>>
Hackfall Woods
1 miles (2 km)
These peaceful woods near Grewelthorpe have miles of nice walking trails to try. It's a special place with grottos, old temples, follies, waterfalls and riverside paths along the River Ure. There's also a nice pond with a fountain, carpets of bluebells in the spring and a variety of woodland birds to look out for.
The woods include the famous viewpoint at Limehouse Hill. The climb is well worth the effort as there are splendid views of Masham Church, The Ruin and Mowbray Castle which was famously painted by Turner.
The Ripon Rowel long distance walking route passes through the woods so you have the option of extending your walk along the River Ure in either direction. This walk starts from the car park near the woods but you could also start from the nearby town of Masham and follow the Ripon Rowel along the river to the woods. It's about a 2 mile walk from the town. For a longer circular walk see our Grewelthorpe Walk which starts from the nearby village. View Full Details>>
Hagg Wood
1 miles (2 km)
Visit these bluebell woods in Dunnington and enjoy a series of peaceful woodland walking trails through the attractive coniferous woodland. There's lots of interesting flora and fauna with primroses, yellow pimpernel, wood anemone and dog violets. Look out for foxes, deer, badgers and various woodland birds too.
To extend your walking in the area you could head east through the countryside and pick up the Minster Way. It runs along the River Derwent into Stamford Bridge.
The woods are located a few miles east of York. You can reach the woods by bike using National Cycle Route 66. View Full Details>>
Hambleton Hills
20 miles (32 km)
This walk explores the Hambleton Hills range on the western edge of the North York Moors. You'll visit the highest points on the hills with splendid views over the Vale of Mowbray, the River Rye Valley and the Vale of York. The route makes use of the Cleveland Way national trail for the duration of the walk.
Start your walk at the Kilburn White Horse car park and then head north past the iconic hill figure to the splendid Sutton Bank passing Roulston Scar on the way. The hill at Sutton Bank is the site of one of the most important prehistoric monuments in the region, an Iron Age hill fort dating from about 400 BC.
You continue past Gormire Lake and Hambleton Down before skirting the eastern edge of Boltby Forest. From here you head between Kepwick Moor and Arden Great Moor before coming to Black Hambleton which rises to a height of 1,308 feet (400 m). Take a while to enjoy the fabulous views over the surrounding moorland and woodland before returning on the same footpath. View Full Details>>
Hardcastle Crags
4 miles (6 km)
Explore this beautiful wooded valley in the South Pennines on this walk around Hardcastle Crags. There are 15 miles of walking paths taking you to tumbling streams, beautiful waterfalls and the fantastic Gibson Mill. Here you will find an excellent visitor centre with interactive displays telling the history of the valley over the past 200 years.
The circular walk below starts at the car park at Horse Bridge and takes you along Hebden Water on the Haworth-Hebden Bridge Walking Path. You return through the countryside on other footpaths.
You can also easily reach Hardcastle Crags from the centre of the nearby town of Hebden Bridge by following the Haworth-Hebden Bridge Walk. It's a lovely riverside walk and is only about two miles from the start of the wooded valley.
If you would like to continue your walk why not head up to the nearby Widdop Reservoir where you will find more waterside walking and stunning scenery.
You could also try the Hebden Bridge Circular Walk which will take you on a tour of the rivers, canals and moorland hills surrounding the town. View Full Details>>
Hardraw Force Walk
1 miles (1 km)
This walk takes you to the beautiful Hardraw Force waterfall in the Yorkshire Dales. Access to the waterfall is through the 13th century Green Dragon Inn for a small fee. It's worth the fee as the waterfall is England's highest single drop waterfall, falling some 100ft. A footpath takes you through ancient woodland and along the Hardraw Beck to the falls. The falls are in a lovely spot set in the spectacular narrow gorge of Hardraw Scaur.  The area includes a new Heritage Centre with information about the falls and facilities such as toilets, showers and a cafe.
There's plenty of good options for continuing your walking in the area. You could head to the nearby Cotter Force waterfall where you'll find another good footpath leading to these pretty falls. The Pennine Way also runs past Hardraw so you could pick this up too.
The 10 mile Hawes Circular Walk takes you on a tour of the rivers, becks, waterfalls and hills surrounding the town. It visits Hadraw Force so you could pick up the trail to continue your walk. View Full Details>>
Harewood House
3 miles (5 km)
Explore the 100 acres of beautiful landscaped gardens surrounding this 18th century country house in Leeds. A series of well laid out footpaths take you to the Terrace, the Lakeside Garden, the Himalayan Garden and the Walled Garden. The wider estate is also a deer park with 155 Red, 45 Fallow and 45 Roe deer to look out for.
From the Terrace there are wonderful views of the surrounding Yorkshire countryside. It also includes a stunning Parterre with 20000 plants and bulbs and ornate fountains.
The 32 acre lake is another major feature in the grounds. You can stroll alongside the lake then head into the surrounding woodland on either side of the water. Here you will find peaceful wooded glades and a large collection of colourful rhododendrons. From here you can easily access the stunning Himalayan Garden. Footpaths will take you through a gorge and over a bridge across a beck to a garden with primulas, orchids, cobra lilies and blue poppies. You'll also find the Harewood Stupa, a Buddhist monument built by monks from the Himalayan kingdom of Bhutan.
Another major attraction in the grounds is the marvellous bird garden. Here you'll see a number of exotic birds including Humboldt penguins, Snowy Owl, Red Kites, Chilean flamingos, Duyvenbode's lories, macaws, rainbow lorikeets and snow geese. Also look out for Kingfishers near the waterfall by the lake.
You can also walk around the fascinating 18th century house and view a number of fine portraits, beautiful furniture, Renaissance masterpieces and a collection of Sevres china.
This walk makes use of the Leeds Country Way long distance walk. If you'd like to continue your walking in the area you could follow this path west to Eccup Reservoir and on to Golden Acre Park which are only a few miles away.
Hetchell Woods Nature Reserve is also very nearby and worth a visit. The site includes the fascinating historic site of Pompocali where there are extensive earthworks on the course of an old Roman Road. View Full Details>>
Harlow Carr to Valley Gardens
2 miles (2.5 km)
This walk visits two of the highlights of the Harrogate area at RHS Harlow Carr and the lovely Valley Gardens. View Full Details>>
Harrogate Ringway
20 miles (32 km)
This is a 20 mile circular walk around Harrogate. There's much to enjoy on this route including the RHS Harlow Carr Gardens. With lakes, woodland and a wildflower meadow it is well worth spending some time in. It's also a short stroll through the Pinewoods to the nearby Valley Gardens, another highlight of the town. The 17 acre gardens also include woodland trails, several mineral springs and historic buildings including the Sun Pavilion and colonnades.
The path also includes a lovely long stretch along the River Nidd to the delightful market town of Knaresborough. You'll pass through the Nidd Gorge, a peaceful wooded gorge wth lots of wildlife to look out for such as tawny owl, roe deer, woodpeckers and herons on the water.
Another waterside stretch along the River Crimple follows soon after Knaresborough with splendid views of the Yorkshire countryside a further attraction on this challenging walk. View Full Details>>
Harthill Reservoir
1 miles (1 km)
This pretty reservoir is located in the village of Harthill in South Yorkshire. It has a nice surfaced footpath running alongside the water and through a small woodland section on the western side. The walk can be extended by heading south to the nearby Pebley Reservoir. Just to the north you can pick up the Cuckoo Way along the Chester Canal and enjoy more waterside walking. View Full Details>>
Hawes
10 miles (16 km)
This circular walk around the market town of Hawes visits three lovely waterfalls and takes you through some beautiful Yorkshire countryside. The town is in a great location for walkers with the lovely scenery of the Yorkshire Dales and some good waymarked footpaths to follow.
The walk makes use of the Pennine Way and other public footpaths to visit Hardraw Force, Cotter Force and Aysgill Force waterfalls.
The 10 mile route starts in the centre of the town and heads north, crossing the River Ure, before climbing along Hardraw Beck to Hardraw Force Waterfall. The impressive waterfall is England's highest single drop waterfall, falling some 100ft. Access to the waterfall is through the 13th century Green Dragon Inn.
The route then climbs west to Bluebell Hill, reaching a height of over 1000ft and providing great views over the surrounding area. From here you descend back to the River Ure, where you head west along the river to Cotterdale Beck and on to Cotter Force Waterfall. The falls are very pretty, comprising of six steps, each with its own small waterfall.
From here you head back along the river to Appersett, where you follow the Widdale Beck towards Appersett Viaduct. The route then heads back towards Hawes where you can take a detour south along the Gayle Beck to visit Aysgill Force Waterfall.
There's lots of other nice walks to try in the Hawes area. You could try the climb to the splendid Great Shunner Fell. The hill is the highest point in Wensleydale and can be climbed from the village of Hardraw which this walk visits.
A few miles to the south east of the town you can visit the lovely Semer Water. View Full Details>>
Haworth-Hebden Bridge Walk
8 miles (13 km)
This walking path takes you through some beautiful Yorkshire countryside from Haworth to Hebden Bridge. It runs for about 8 miles, linking two of the more popular settlements of the area.
The walk starts in Penistone Hill Country Park near Haworth and heads south passing Lower Laithe and Leeshaw Reservoirs. You will also pass the splendid Lumb Hole waterfalls and the beautiful wooded valley at Hardcastle Crags before following Crimsworth Dean Beck and Hebden Water to Hebden Bridge. View Full Details>>
Hebden Bridge
7 miles (12 km)
This circular walk makes use of the Haworth-Hebden Bridge Walk, the Calderdale Way and the Rochdale Canal to take you on a tour of the countryside, woodland, moors and hills surrounding this attractive Yorkshire town.
The market town of Hebden Bridge sits on the River Calder and the Rochdale Canal in the Upper Calder Valley. It's a great base for walkers with a series of waymarked trails to follow through the surrounding area. There's waterside walking along rivers and canals and great views of the hills of the South Pennines. The town is characterised by traditional Yorkshire sandstone buildings, and interesting Victorian architecture. It's very pleasant to just stroll around the central area of the town which has lots of nice cafes and pubs where you can enjoy refreshments after your walk.
Hebden Bridge is accessible by rail from it's own railway station which is on the Calder Valley Line between Manchester Victoria and Leeds City. There are frequent train services from Blackpool, Manchester and Leeds so it's an easy place to get to and from on public transport.
This walk starts in the centre of the town and follows part of the Haworth to Hebden Bridge Walk along Hebden Water to Midgehole and Pecket Well. Around Midgehole you have the option of taking a detour west and visiting Hebden Dale and the National Trust owned Hardcastle Crags. The beautiful wooded valley contains tumbling streams, beautiful waterfalls and the fascinating Gibson Mill.
Around Pecket Well you pick up a section of the Calderdale Way which climbs to Wadsworth Moor and Midgley Moor. This is a challenging section, climbing to a height of over 1200ft. You'll pass Cock Hill and Crow Hill before descending towards the hill-top village of Midgley. There's some great moorland views from the elevated position of the moors.
At Midgley you pick up the towpath of the Rochdale Canal to take you back to Hebden Bridge. It's a pretty section of the canal which passes the little village of Mytholmroyd on the way.
There's lots of other great walks around the town to try if you have time. You could pick up the Pennine Bridleway and head south to Stoodley Pike where there are more fantastic views to enjoy. Just beyond that is the pretty Withens Clough Reservoir which has a nice circular footpath around the perimeter. View Full Details>>
Helmsley to Rievaulx Abbey
4 miles (6 km)
This is a popular walk which takes you from the medieval Helmsley Castle to the fascinating ruins of Rievaulx Abbey. It makes use of the Cleveland Way National Trail takes place on a good, waymarked footpath. The walk runs for about 4 miles on an undulating path with some moderate climbs. As such a reasonable level of fitness is required.
The walk starts at Helmsley Castle and heads west passing Duncombe Park with its spectacular landscape garden, the National Centre for Birds of Prey, and the surrounding parkland all open to the public. View Full Details>>
Hemsworth Water Park
1 miles (1 km)
Enjoy a short stroll along the lakes in this lovely park near Wakefield. There's two large lakes with sandy beaches and lots of wildlife to look out for on the water. The lakes are surrounded by attractive parkland and woodland with facilities including a cafe and a car park. It's great for families with play areas for children and pedalo hire on the lake.
To extend your walk you can pick up footpaths around the site and head across Kinsley Common to Hoyle Mill Dam. Just a mile north of the park you will find Fitzwilliam Country Park. View Full Details>>
Herriot Way
50 miles (80 km)
This long distance circular route takes you through areas of the Yorkshire Dales associated with the vet and author James Herriot.
The walk begins in the pretty village of Aysgarth in Wensleydale. Here you can admire the wonderful Aysgarth Falls before following the River Ure to Askrigg. The village was used as the fictional Darrowby in the BBC TV series All Creatures Great and Small, based on the books by James Herriot. Just above Askrigg you can visit the lovely Mill Gill and Whitfield Force Waterfalls.
After leaving Askrigg you continue to the village of Hardraw where you will find the splendid Hardraw Force Waterfall. The waterfall is England's highest single drop waterfall, falling some 100ft.
The route then heads to the market town of Hawes before climbing Great Shunner Fell. It is the highest point in Wensleydale and commands wonderful views over Ribblesdale to the south west and Swaledale to the north, as well as views into Cumbria and County Durham.
You descend the mountain to Thwaite and then on to the village of Keld where you will find the beautiful Kisdon Force, East Gill and Catrake Force waterfalls.
From Keld you continue across Gunnerside Moor, passing the beautiful valley of Gunnerside Gill. It's a lovely area with a fascinating lead mining history. You can still see several ruined buildings from the period including the remains of Blakethwaite Smelt Mill and the old mine offices.
The walk continues east to Healaugh, passing along Mill Gill. You then follow the River Swale into Reeth.
You continue to Castle Bolton passing through open moorland with lots of pretty heather. View Full Details>>
Hetchell Woods
3 miles (5.6 km)
This lovely circular walk visits the Hetchell Woods Nature Reserve near Leeds in West Yorkshire. It's a delightful spot with peaceful woodland trails, pretty streams and lots of wildlife to look out for. The site also includes the imposing rocky outcrop of Hetchell Crags and the fascinating Roman earthworks at Pompocali.
You can start the walk from the little village of Bardsey just to the north west of the woods. Then follow the Bardsey Beck a short distance to the woods. On the southern side of the woods you will find Pompocali where there are extensive earthworks on the course of an old Roman Road. It's an interesting spot, surrounded by some lovely countryside.
The site is great for flora and fauna with lots of wildflowers to see in the attractive open grassland areas. There's also Hebridean sheep and a variety of woodland birds to look out for all year round.
The Leeds Country Way long distance trail passes through the woods so there is great scope for extending your walking in this lovely area. If you pick up the trail and head west you can visit the splendid Harewood House with its lakes, woodland and attractive parkland.
Also to the west is Eccup Reservoir which has a nice walking trail to follow around the water. View Full Details>>
High Hunsley Circuit
24 miles (39 km)
Travel through the beautiful Yorkshire Wolds on this delightful circular walk.
The walk starts and ends in Brantingham Thorpe park and visits the villages of Walkington, Skidby, Brantingham, South Cave and Bishop Burton. The scenery is varied with sections through parkland, woodland and open countryside to enjoy. View Full Details>>
Hole of Horcum
5 miles (8 km)
Enjoy a circular walk around this beautiful natural amphitheatre in the North York Moors. The hollow is 400 ft deep and was created over thousands of years by a series of landslides caused by water pressure. View Full Details>>
Holme Valley Circular Walk
24 miles (39 km)
A circular walk through the beautiful Holme Valley, visiting a series of picturesque villages.
The walk starts at Berry Brow Railway station near Huddersfield and first heads south to Holmfirth with a lovely stretch along the River Holme at the start. Holmfirth is a popular tourist destination as it is used as the location for the Last of the Summer Wine television series.
The path then takes you around a series of beautiful reservoirs surrounding Holmbridge including Digley Reservoir, Holme Styes Reservoir, Brownhill Reservoir and Ramsden Reservoir.
A wooded section and several delightful country lanes then lead you to Hepworth. From here you head towards Thurstonland and Farnley Tyas before coming to the fascinating Castle Hill Iron Age Hill Fort. View Full Details>>
Holme Valley Hills and Hamlets Walk
10 miles (16 km)
This circular walk takes you on a tour of the Holme Valley around Holmfirth in Yorkshire.
The path starts and ends in Holmfirth - location for the famous Last of the Summer Wine TV series. View Full Details>>
Holmfirth
4 miles (6 km)
This circular walk explores the immediate area surrounding the town of Holmfirth in Yorkshire. The town is famous as the main location in the long running sitcom 'Last of the Summer Wine'. Viewers of the show will recognise the pretty streets and the beautiful surrounding countryside from the adventures of the main characters. It's quite a challenging walk as there are some steep climbs but you are rewarded with splendid views over the Holme Valley and Pennine Hills.
You can start the walk from the town centre next to Victoria Park where there are car parks nearby. Then follow Cooper Lane and Hill Lane to the village of Upperthong. It's quite a steep climb but there's great views over the Holme Valley to enjoy on the way. Bill Owen, who played Compo in Last of the Summer Wine, is buried at the Upperthong parish church of St. John's.
From Upperthong, the route heads through Hogley Green and Upper Stubbin before coming to Hinchcliffe Mill where you cross the River Holme. A nice waterside stroll follows before heading along the woodland trails in Malkinhouse Wood. You then follow country lanes along the Hills and Hamlets trail back into the town.
There are many other walks around the Holmfirth area to try with the surrounding countryside criss crossed with various waymarked trails. You could further explore the area on the Holme Valley Circular Walk or the Holme Valley Hills and Hamlets Walk. These long distance trails take you on a tour of the hills, reserrvoirs and villages of the Kirklees and Huddersfield area. If you'd like to go even further afield then the Kirklees Way takes you through the Spen Valley and Colne Valley.
Another good option is to head to the nearby Digley Reservoir and follow the waterside path around the lake. View Full Details>>
Hornsea Mere
2 miles (3 km)
Enjoy a walk along this lovely freshwater lake in the seaside town of Hornsea. At 2 miles long and 0.75 miles wide it is the largest freshwater lake in Yorkshire. You can pick up a public footpath from Hull Road at the south eastern side of the water. It will take you through fields on the southern side of the lake with nice views across the water to the surrounding woodland and countryside. The path continues around the western side of the lake past Springfield Wood and Low Wood. At the eastern end of the lake there's a nice cafe overlooking the area.
It's a great place for birdwatching with gadwalls, goldeneyes and tufted ducks to look out for on the water. Also keep your eyes peeled for reed warblers in the reedbeds.
You can extend your walking in the area by picking up the Trans Pennine Trail and the Hornsea Rail Trail. It's an excellent cycling and walking route along a dismantled railway that will take you all the way to Hull.
If you wish to continue birdwatching then look no further than the fantastic Spurn Point. View Full Details>>
How Stean Gorge
3 miles (5 km)
Visit this spectacular limestone gorge and enjoy a walk through the beautiful Nidderdale countryside. You can park in the village of Middlesmoor and then follow footpaths to the gorge about half a mile south. It's great for walkers with lots of public footpaths along the rushing river and through the surrounding woodland. The area also has an activity centre where you can try caving, rock climbing, abseiling and canoeing.
After exploring the gorge you could extend your walk by picking up the Nidderdale Way and following it to the nearby Gouthwaite Reservoir or Scar House Reservoir. View Full Details>>
Howden 20
20 miles (32 km)
This 20 mile circular walk takes you on a tour of the countryside around the market town of Howden in Yorkshire. View Full Details>>
Huddersfield Broad Canal
4 miles (6 km)
Enjoy an easy stroll along the towpath of the Huddersfield Broad Canal on this walk in Huddersfield. The canal runs from the town centre of Huddersfield and heads north to Bradley, passing a series of locks and old mill buildings on the way. You start off at Aspley Basin and head past Turnbridge Lift Bridge and Deighton before finishing at Bradley near Brighouse. Near the end of the route you'll pass the historic 18th-century Colne Bridge. The Grade II listed stone-built arch bridge spans the River Colne between Bradley and Kirkheaton.
At Bradley you can pick up the Kirklees Way long distance footpath to extend your walk. You could head north to Hartshead or east towards Fixby along the path. The canal links also with the Calder and Hebble Navigation Canal at Bradley.
In Huddersfield you can also pick up the Huddersfield Narrow Canal. It heads across the Pennines and the Peak District into Greater Manchester. View Full Details>>
Huddersfield Narrow Canal
21 miles (33 km)
Follow the Huddersfield Narrow Canal from Greater Manchester into the Peak District on this easy waterside walk. The canal runs from Ashton-under-Lyne in Manchester to Huddersfield, passing lots of interesting towns and villages with some beautiful scenery to enjoy along the way. There's also historic mills, views of the Pennines and interesting museums to see.
You start off in Ashton-Under-Lyne and head east along the towpath to Stalybridge. The canal continues to Mossley where you have the option of taking a short detour to visit Hartshead Pike. You can climb to the 19th century Hartshead Pike Tower for fabulous views over the Pennines.
The route continues north to Uppermill and Diggle before coming to the Standedge Tunnels. The canal tunnel was opened in 1811 and is the longest and highest canal tunnel in the United Kingdom. Here the route leaves the canal and picks up the Standedge Trail to take you across Marsden Moor in the Pennines. The estate is owned by the National Trust and consists of some lovely moorland scenery with valleys, peaks and crags. Look out for wildlife including golden plover, curlew, grouse and twite as you make your way over the hills.
The route rejoins the canal at the village of Marsden. It's a good place to stop for a rest with the Standedge Tunnel & Visitor Centre to explore. The centre has a good cafe, lots of information about the tunnels and organises underground boat trips. At Marsden there is also the option of taking a detour to visit Butterley Reservoir. This route continues along the canal to Slaithwaite, Sparth Reservoir and Linthwaite before finishing in Huddersfield. The canal then links with the Huddersfield Broad Canal which you can follow to Bradley. In Ashton-under-Lyne it links with the Ashton Canal which you can follow in central Manchester. It passes Manchester City Football Stadium and Manchester Velodrome before finishing at Manchester Piccadilly. View Full Details>>
Humber Bridge Country Park
1 miles (2 km)
This Country Park and Local Nature Reserve consists of woods, meadows, ponds and cliffs. View Full Details>>
Ilkley Moor
5 miles (8 km)
Visit this geologically fascinating area of West Yorkshire on this challenging and atmospheric circular walk on Ilkley Moor. The moor is in an elevated position above the town with attractive moorland and wonderful views over the surrounding countryside. It's a beautiful place with pretty heather in the summer and a myriad of different footpaths to follow.
Ilkley Moor is located just to the south of the town of Ilkley so you could easily reach it from the bus or train station in the centre of the town. Then follow the Dales Way Link south to take you onto the moor. This route, however, starts from the Cow and Calf car park on Hangingstone Road. Near here you will find the well known Cow and Calf rocks. This striking rock formation consists of a large rock and a smaller one, sitting next to each other like a cow and its calf.
From the rocks follow the paths west across the moor to Cranshaw Thorn Hill and Keighley Road, where you turn south to Whetstone Gate. The route then turns east to take you to another of the major landmarks on the moor. The Twelve Apostles is a fascinating Bronze Age stone circle with 12 stones made from the local millstone grit.
After leaving the Twelve Apostles you head north back towards the car park passing the Backstones stone circle on the way. After your exercise you can enjoy refreshments at the excellent Cow and Calf pub. View Full Details>>
Ingleborough Mountain
8 miles (13 km)
This walk climbs to Ingleborough, one of Yorshire's Three Peaks, standing at a height of 723 metres (2,372 ft). This circular walk starts in the village of Clapham and takes you along Clapham lake to Clapdale Woods. You continue along Clapham Beck toward Ingleborough Cave. You can take a short detour from the route to visit this show cave which has a long fossil gallery and interesting stalagmitic formations. From the cave you continue to Trow Gill where you will pass through a lovely, wooded limestone ravine before reaching Gaping Gill natural cave. You continue north to the summit where there are fantastic views over the Yorkshire Dales.
The descent takes you through Newby Moss to Newby Cote where you pick up a country lane which takes you back to Clapham .
If you'd like to continue your walking in the area then you could try climbing the other two of the Yorkshire Dales three peaks:-Pen y ghent and Whernside.
On the southern slopes of Ingleborough you will find the fascinating Norber Erratics. The geologically significant set of glacial boulders were probably deposited by melting ice sheets at the end of the last ice age, around 12,000 years ago. They can be reached by heading south from Sulber Nick to Moughton Scar and Crummack Dale. You can also approach the mountain from the north from the famous Ribblehead Viaduct on our Whernside, Ingleborough Circular Walk. This route climbs to the summit via Park Fell and Simon Fell before heading to nearby Whernside. View Full Details>>
Ingleton Falls
4 miles (7 km)
One of the loveliest walks in England, this circular trail visits a series of beautiful waterfalls in Ingleton in the Yorkshire Dales. The walk runs for a distance of roughly 4 miles, with some moderate climbing on the way.
The walk starts at the car park in Ingleton and follows the River Twiss through the woodland of Swilla Glen. You then cross the river at Manor Bridge and soon come to Pecca Falls. These falls consist of five main waterfalls dropping 30 metres over sandstone and slate into deep plunge pools. You then climb to Hollybush Spout, before coming to the spectacular Thornton Force. Here you will find a viewing area where you can watch the river plunge 14 metres over a cliff of limestone.
From Thornton Force you head to Ravenray Bridge where you cross the river and begin the return leg. This starts by following Twisleton Lane to Twisleton Hall and Beezley Farm. Here you pick up the River Doe to Beezley Falls and Triple Spout – three beautiful waterfalls all side by side. You continue south along the river passing Rival Falls, and Baxengyhll Gorge where there is a viewing platform with fabulous views of the river and Snow Falls. The final section takes you into the pretty village of Ingleton and then on to the finish point at the car park.
The Richmond Way long distance walk passes through Ingleton so you could pick this up to continue your walking in the area. You could also head east and visit the village of Clapham where there's a lovely walk along the Clapham Beck to the fascinating Ingleborough Show Cave. View Full Details>>
Janet's Foss
2 miles (3 km)
Visit this lovely waterfall on this short walk on the National Trust's Malham Tarn Estate. The falls are located just over a mile from the village of Malham. You can pick up a nice footpath which climbs alongside a pretty beck and through garlic scented woodland to the falls for just over a mile. To turn it into a circular walk you could return on Gordale Lane, on the western side of the falls.
It's a popular and fairly easy walk, on well surfaced footpaths. It's well signposted, taking you along Malham Beck and the rushing waters of Gordale Beck. There's also some attractive waterside woodland trails and great views of the surrounding countryside to enjoy.
You can extend your walk by continuing along the path to the wonderful Gordale Scar with its limestone cliffs and waterfalls. Continue north and you will soon come to Malham Tarn where there are walking and cycling trails around a large, glacial lake.
The Settle Loop circular walking trail passes just to the west of Malham village so this is another good way of exploring the area. View Full Details>>
Jorvic Way
65 miles (104 km)
A circular walk through the countryside surrounding the city of York. Starting at Tadcaster the walk visits the 18th century Beningbrough Hall and Park (video below), Wheldrake, Esrick and Bolton Percy. The route also visits Marston Moor, Hagg Wood, the confluence of the Rivers Nidd and Ouse at Moor Monkton and the Moorlands Nature Reserve. View Full Details>>
Kirklees Way
73 miles (118 km)
Explore the Kirklees metropolitan district on this challenging circular walk through West Yorkshire. The walk visits the upper Colne Valley, Spen Valley and Holme Valley and passes Dewsbury, Holmfirth, Denby Dale and Marsden.
Highlights on the route include a series of picturesque reservoirs including Holme Styes Reservoir, Ramsden Reservoir, Brownhill Reservoir, Scammonden Reservoir, Deanhead Reservoir, Digley and Bilberry Reservoirs. The walk also visits the interesting Standedge Tunnel Visitor Centre on the Huddersfield Narrow Canal at Marsden. View Full Details>>
Kisdon Force
5 miles (8 km)
This walk visits the stunning Kisdon Force, East Gill and Catrake Force waterfalls in the Yorkshire Dales National Park. The walk begins in Keld and first heads to the nearby Catrake Force. It's a beautiful spot comprising of a series of 4 steps each with its own small waterfall. The largest single drop being about 20 feet (6.1 m). You then head to East Gill Force - it has two main torrents: the upper falls have an impressive 4.5 metre drop whilst the lower section is a series of stepped cascades that fall three metres as East Gill enters the River Swale. The walk continues east to Kisdon Force waterfalls. These stunning falls drop 10 metres (33 ft) over two cascades and are surrounded by Kisdon Force Woods with mixed broad-leaved woodland including ash, wych elm and rowan trees.
The walk then continues along the River Swale towards Muker, passing more pretty waterfalls along the way. You return on the eastern side of the river to Keld.
This is a lovely, fairly easy walk with river views, waterfalls, and woodland.
The Pennine Way walking trail runs past the falls so you could pick this up if you wanted to continue your walk. Also nearby is the fascinating Gunnerside Gill. Our Circular Walk in Swaledale visits the falls and Gunnerside Gill from the village of Gunnerside. There's also the Muker to Keld Walk, another circular route which visits the waterfalls and uses a section of the Pennine Way long distance trail.
The video below shows a similar route but this time starting from Muker. The walk below starts from Keld for more direct access to the falls. View Full Details>>
Knaresborough Round
20 miles (32 km)
This 20 mile circular walk takes you on a tour of the countryside, lakes, rivers, woodland and villages surrounding the historic Yorkshire town of Knaresborough. It's a great way to explore this beautiful part of North Yorkshire.
The walk starts by the River Nidd near Knaresborough Castle in the town centre. You then follow the river east towards the village of Goldsborough, home to the Grade II* listed Jacobean mansion of Goldsborough Hall. Woodland sections through Great Wood and Parsonage Wood take you to Flaxby and Coneythorpe.
The route continues through several small villages around Farnham including Ferrensby, Occaney, Brearton and Scotton where you will enter the wonderful Nidd Gorge. The beautiful river gorge is a real highlight on the walk with lots of interesting flora and fauna to look out for.
The final section takes you towards Starbeck and Gallow Hill before returning to the town.
This walk joins with the Harrogate Ringway so you can pick up this trail to further explore the area. View Full Details>>
Lady Canning's Plantation
1 miles (2 km)
This area of woodland in south west Sheffield has some good mountain bike trails and footpaths for walkers. The Blue graded Blue Steel trail twists and turns through berms and rollers from top to bottom. The woods are also criss crossed with miles of footpaths which are popular with dog walkers.
The site is located at Ringinglow, just to the west of Ecclesall Woods which is a good place to extend your exercise. The Sheffield Round Walk also skirts the edge of the woods and is another good way to explore the countryside, villages and woods surrounding the city. View Full Details>>
Langdale Forest
7 miles (12 km)
This large forest in the North Yorks Moors has mountain bike trails and walking routes to try. The coniferous forest has a number of pretty streams and lots of wildlife to look out for. Keep your eyes peeled for nightjar, bullfinch, adders, lizards and the pearl bordered fritillary butterflies.
The Blue Man Walk passes through the forest so you can pick this up to extend your walk. You can follow the trail through the North York Moors to Dalby Forest and Broxa Forest. Also nearby is the expansive Wykeham Forest and the fascinating sandstone sculptures at Bridestones Nature Reserve.
Harwood Dale Forest lies just to the east of the forest and has nearly 2000 acres of woodland trails to try. The pretty village and beck are also well worth exploring. View Full Details>>
Langsett Reservoir
3 miles (5.5 km)
This circular walk takes you around the lovely Langsett Reservoir on the edge of the Peak District National Park.
The walk starts in the village of Langsett and follows footpaths through the woodland and open moorland around the reservoir. There is some climbing involved, though you are rewarded with splendid views across the Peak District. Most of the route is on well maintained, signed paths.
Other highlights on the route include the ruined farm buildings at North America, views of the Little Don River and some delightful woodland paths. There is also a small climb to Hingcliff Common on the south western side of the water. From here there are lovely views back down to the reservoir and the village. View Full Details>>
Leeds and Liverpool Canal
126 miles (203 km)
Enjoy waterside cycling and walking along Britain's longest single canal. It runs for 126 miles across the Pennines, passing many villages, towns and cities with a fascinating heritage and industrial history. There are also umpteen pretty locks, viaducts and some wonderful countryside to enjoy.
Walkers can enjoy the whole route from Leeds to Liverpool, while there are several sections for cyclists too. If you are on a bike then you can follow Sustrans National Cycle Route 66 from the start at Leeds to just outside Silsden. There's another Sustrans section around Barnoldswick and from Nelson to Burnley in Lancashire. The section from Chorley to Adlington is also open to cyclists.
Highlights on the route include the impressive 5 rise locks at Bingley, Wigan Pier and the lovely Foulridge Reservoir in Colne. Near Burscough you'll pass the wonderful Martin Mere Nature Reserve where you can look out for otters, flamingos, beavers and thousands of water loving birds. View Full Details>>
Leeds Canal Walk
13 miles (21 km)
Enjoy a stroll from Leeds city centre to Kirkstall and Shipley on this waterside walk along the Leeds & Liverpool Canal. There's lots of pretty locks, lovely Yorkshire countryside and views of the River Aire which runs alongside the canal.
It's a 13 mile walk but it starts at Leeds train station and finishes at Shipley rail station so you can catch the train back at the end of your outing.
The walk begins next to the train station and the Granary Wharf shopping centre in Leeds city centre. You can pick up the canal just to the south of the station and follow the towpath west towards Kirkstall. You'll pass the Kirstall Valley Nature Reserve before coming to the famous Kirkstall Abbey. You can cross the bridge and visit the abbey park and explore the fascinating ruins. The Cistercian monastery was founded in 1152 and is now a Grade I listed building and Scheduled Ancient Monument. There is a visitor centre with interactive exhibits which illustrates the history of the abbey and the lives of the monks.
The canal continues west passing Bramley Hall Park where there are some nice woodland trails on the south side of the canal. Shortly after you come to Rodley where you will pass the Rodley Nature Reserve on the northern side of the River Aire. The wetland reserve includes water features, woodland, grassland and scrub. It's a great place for birdwatching with little grebe, tufted duck, gadwall, shoveler, kingfisher, dipper, oystercatcher, lapwing and common tern to look out for.
The next stage takes you from Rodley to Apperley Bridge where you will pass Calverley Woods. The woods have a network of footpaths and mountain bike trails and include bluebell woodland, an old walled garden and hidden grottoes.
The last stage takes you past Buck Wood and into the market town of Shipley where the route finishes. The town played a significant role in the Industrial Revolution and, in particular, the growth of the textile industry. Look out for a number of old canal-side mills as you finish the walk.
To extend your exercise you could continue west and visit Saltaire where you will find a fascinating Victorian model village and UNESCO World Heritage Site.
The Aire Valley Towpath also runs through the area and will take you all the way to Bingley. View Full Details>>
Leeds Country Way
62 miles (99 km)
A super circular walk through the countryside surrounding this major Yorkshire city. The walk has been split into 4 manageable sections:
Golden Acre Park to Barwick-in-Elmet
Barwick-in-Elmet to Carlton
Carlton to Cockersdale
Cockersdale to Golden Acre Park.
Highlights on the route include


Golden Acre Park - the start point for the route includes a lake and the Breary Marsh nature reserve.
Riverside sections along the River Aire and the River Calder near Wakefield
Harewood House - 18th century house with wonderful art collections, a Bird Garden and over 100 acres of beautiful gardens to enjoy. See the video below for more details
RSPB St Aidan's-the route passes this major nature reserve near the town of Garforth. There's lots of wildlife to see here including kestrels and short eared owls.
Horsforth - The route passes this interesting town where there are nice walks in the expansive Horsforth Hall Park.

View Full Details>>
Leeds to Shipley
12 miles (20 km)
This route follows the tow path of the Leeds and Liverpool Canal from lock 1, where the canal joins the River Aire, to Shipley rail station. View Full Details>>
Leighton Reservoir
6 miles (10 km)
This circular walk visits Leighton and Roundhill Reservoirs before climbing into the surrounding moors for great views back down to the water.
You can start the walk from the roadside parking near the bridge and then follow paths along the woodland to Roundhill Reservoir. The route then climbs onto Arnagill Moor, where you will reach a height of over 1200ft. From these high points there are splendid views over the beautiful countryside of Nidderdale.
The route then descends through Head Moor before returning to the reservoirs.
You could start the walk from nearby Masham if you prefer. Then follow the Ripon Rowel west along the River Burn to the reservoir.
The reservoir is located very near to the fascinating Druids Temple. This replica of stonehenge sits on a hill just to the east of the start point for this walk. It's well worth a visit if you have time.
The long distance Six Dales Trail also passes the reservoirs. You can pick this up and follow it south across Fountains Earth Moor and visit Gouthwaite Reservoir to extend your exercise. Around here you can also pick up the Nidderdale Way and further explore this lovely area. View Full Details>>
Lindley Wood Reservoir
2 miles (3 km)
Enjoy an easy walk along this pretty reservoir and wood in the Washburn valley. You can start the walk from the nearby village of Leathley and follow a footpath along the River Washburn to the reservoir. The path takes you along the eastern side of the water with some peaceful woodland trails to enjoy in the adjacent Lindley Wood. Here you will find pretty bluebells in the spring and the rushing waters of Greystone Beck. It's a lovely area with the reservoir surrounded by attractive woodland and the option of continuing your walk along the Washburn to Norwood Bottom.
If you enjoy this walk then you could visit Swinsty Reservoir and Fewston Reservoir. These are located a couple of miles north of Lindley Wood in the Nidderdale AONB.
Just to the south is the splendid Otley Chevin Country Park where you will find woodland, heathland, meadowland and rocky outcrops with marvellous views.
Lindley Wood is located close to Otley and not far from Leeds. In the town you could try our Otley River Walk which take you through some of the riverside parks and nature reserves located on the River Wharfe. View Full Details>>
Linton Falls
3 miles (5 km)
This popular walk from Grassington visits the spectacular Linton Falls in the Yorkshire Dales. You start off in the lovely village of Grassington and soon join the River Wharfe for a waterside stroll which takes you past the falls. There is a bridge across the river which affords fabulous views of the falls below. The route returns to Grassington through countryside footpaths.
If you'd like to continue your walking in the area then you could pick up the Dales Way and head along the River Wharfe through the beautiful Wharfedale. Also nearby is the delightful Grimwith Reservoir which has a walking path around its perimeter. Just a few miles to the east is the wonderful limestone gorge at Troller's Gill. View Full Details>>
Londesborough Park
3 miles (5.5 km)
Enjoy a lovely stroll through the Londesborough Estate on this short walk near Pocklington, in the East Riding of Yorkshire. The estate of Londesborough was created by the third Earl of Burlington in the 17th century and was also one of the seats of the Dukes of Devonshire. The hall was demolished in 1819 but the surrounding parkland and some remnants of the old buildings still remain.
In the park you'll find some lovely countryside with cattle and horses to look out for in the fields. There's also pretty streams, pockets of woodland and two small lakes with the Upper Lake joining the larger Lower Lake via a stream and small weir.
It's a delightful place for walkers with good public footpaths and the Yorkshire Wolds Way passing right through the estate. You can start the walk from the car park just to the south of the park, near Goodmanham. Then head north along the paths which will take you around the eastern side of the lake to Londesborough village. After exploring the village you return by crossing the lake on the Wolds Way and returning to the car park.
The estate is located just a couple of miles north of Market Weighton. If you prefer you could start the walk from there and follow the Wolds Way all the way to the park.
To extend your walk you could continue north along the trail and visit Nunburnholme and Millington Woods. If you head south you can pick up the Market Weighton Canal and enjoy a waterside walk to the Humber Estuary. View Full Details>>
Lotherton Hall Estate
1 miles (2.2 km)
Explore the beautiful grounds of this Edwardian house once home to the Gascoigne family. The estate includes a deer park and a bird garden with 200 magnificent species including flamingos and snowy owls. There are also lovely formal gardens with gravel paths and yew hedges, a rock garden and a walled garden. View Full Details>>
Lyke Wake Walk
40 miles (64 km)
The Lyke Wake Walk is a complete crossing of the North Yorkshire Moors from west to east. It runs from Osmotherley, in the west, to Ravenscar, on the eastern coast of Yorkshire. View Full Details>>
Malham Cove
9 miles (14 km)
This super walk visits two well known beauty spots in the Yorkshire Dales. The hike to the cove and tarn is one of the most popular walks in Yorkshire. The cove was exposed to a global audience when featured in the flim 'Harry Potter and the Deathly Hallows (Part 1)'. It was used as the hideout for Harry and Hermione when they fled there to avoid capture.
It begins at the village of Malham and follows the Pennine Way to the stunning Malham Cove. View Full Details>>
Malham Tarn Estate
4 miles (7 km)
This beautiful spot in the Yorkshire Dales is perfect for a safe cycle or walk. It is run by the National Trust and consists of a beautiful glacial lake, limestone pavements, upland hill farms and flower-rich hay meadows. There are also delightful waterside paths along the tarn and a National Nature Reserve with a bird hide and rare plants.
For cyclists there is a nice, easy family cycle trail and more challenging routes for mountain bikers. There are different routes for walkers with a stroll along the shores of Malham Tarn, through the National Nature Reserve and across the fields a favourite.
The Settle Loop circular trail passes close to the estate so you could follow the route from the town to the estate. Alternatively there is a good sized car park just south of the tarn.
The Pennine Way passes through the estate so you could pick up the trail to extend your walking in the area. If you head south you can visit the nearby Malham Cove.  The site includes a hugely impressive curved cliff formation of limestone rock.
Climbing north along the Pennine Way will take you to Fountains Fell and Fountains Fell Tarn with magnificent views over the area. View Full Details>>
Mallyan Spout
2 miles (4 km)
This delightful circular walk in Goathland visits the beautiful 70 ft high Mallyan Spout waterfall in the North York Moors National Park.
The walk starts from the parking area in the pretty village of Goathland and heads west along a country lane for about half a mile. You then follow a footpath north to the waterfall. You continue through a peacefull wooded valley along West Beck to Beck Hole on the Murk Esk River. View Full Details>>
Market Weighton Canal
11 miles (17.7 km)
Follow the Market Weighton Canal from the town of Market Weighton to the Humber Estuary on this waterside walk in the East Riding of Yorkshire.
Starting in the town centre follow the Weighton Beck south west for about 1.5 miles and you will join with the canal. You then follow canalside footpaths south to the village of Newport where you can stop for refreshments in one of the cafes or pubs. The final section takes you from Newport to the Humber Estuary where there are nice views of Whitton Island and the Lincolnshire countryside on the other side of the River Humber.
At the end of the route the canal links with the Trans Pennine Trail. If you wanted to extend the walk you could pick up the trail and head west along the River Ouse toward Goole. Heading east would take you towards Brough along the Humber.
To extend your walking from the Market Weighton end you could pick up the Yorkshire Wolds Way and follow it north into the lovely Londesborough Park. View Full Details>>
Market Weighton Circular Walk
7 miles (11.5 km)
This circular walk around Market Weighton makes use of the Yorkshire Wolds Way to take you on a tour of the countryside, woodland, lakes and parkland surrounding the East Riding town. The waymarked long distance trail will take you north to the lovely Londesborough Park where there's pretty streams, pockets of woodland and two small lakes.
After exploring the park and the village you turn south to follow the eastern branch of the trail to the little village of Goodmanham. You then pick up a section of the Hudson Way to take you back into Market Weighton.
You can extend your walking in the area by enjoying a waterside walk along the Market Weighton Canal to the Humber Estuary. View Full Details>>
Masham
4 miles (7 km)
A circular walk exploring the countryside and rivers around the small town of Masham in North Yorkshire. The walk includes lovely riverside stretches along the River Burn and the River Ure. You'll also pass close to the Swinton Estate with its deer park and expansive parkland.
The route starts in the town centre which includes a nice Market Place and some fine Georgian architecture. You head east from the town to the River Ure, where you pick up a nice riverside footpath. After about half a mile you turn west to pick up a trail along the River Burn. The river passes close to the village of Swinton which includes Swinton Park. The country house is now a hotel set in 200 acres of parkland, lakes and gardens. You can visit the estate, explore the beautiful gardens and watch out for the resident fallow deer.
The walk continues past Swinton Moor before picking up a section of the Ripon Rowel long distance trail. You follow the waymarked trail through the countryside to return to the town.
To extend your walking around Masham follow footpaths north from the town to the nearby Marfield Wetlands Nature Reserve. The peaceful reserve is home to a variety of species of bird and includes several ponds located next to the River Ure. If you head south you can visit Hackfall Woods and the villages of Grewelthorpe and Kirkby Malzeard.
Other walks in the area include the splendid climb to the fascinating Druids Temple. You can follow the Ripon Rowel from the town to the site, where you will find an early 19th century replica of Stonehenge surrounded by attractive woodland.
Also near the town is Leighton Reservoir and Roundhill Reservoir. View Full Details>>
Meanwood Valley Trail
6 miles (10 km)
Follow the Meanwood Valley Trail from the city centre in Leeds to Golden Acre Park on this waymarked footpath.
The trail starts on Woodhouse Moor next to the statue of Henry Rowland Marsden, the Mayor of Leeds for 1873 to 1875. You then follow roads to Woodhouse Ridge where you follow the path through mature woodland with wild garlic, wood anemone and bluebells to look out for. The path continues along the pretty Meanwood Beck to Meanwood Park. The trail passes right through the 72 acre park with its lovely rhododendrons and azaleas. It's a delightful area with the beck meandering through the park dotted with stone bridges and surrounded by attractive oak and hazel woodland.
The next section takes you along Adel Beck and through Adel Woods. Look out for common lizards and the 19th century carved water spout known as the 'Slabbering Baby'.
The final section takes you past Headingley Golf Course before finishing at Golden Acre Park. The popular country park consists of beautiful gardens, a lake, streams, ponds, woodland and the Breary Marsh Nature Reserve.
The trail follows the route of the Dales Way so you can continue along this path to extend your walk. If you follow if west it will take you into Horsforth. Near the end of the route the trail meets with the Leeds Country Way. You can follow this to the nearby Eccup Reservoir and enjoy a waterside walk around the lake. View Full Details>>
Middleham
7 miles (11 km)
This circular walk takes you around the countryside surrounding the North Yorkshire village of Middleham. There's much to enjoy with a visit to the Middleham Gallops, Coverham Abbey, riverside paths along the River Cover and the atmospheric ruins of Middleham Castle.
The walk starts in the centre of the village and soon comes to the fascinating 12th century castle. The castle was the childhood home of Richard III and also owned by Richard Neville, 16th Earl of Warwick, known to history as the 'Kingmaker', a leading figure in the Wars of the Roses. For a fee you can explore the castle and learn about the history through interesting exhibitions. You can also enjoy wonderful views of Wensleydale from the elevated viewing platform.
After passing the castle the route heads west on footpaths across Middleham Low Moor. This section rises to a height of over 700ft so there are more great views to enjoy here. It is also known as the 'gallops' as it is where racehorses are taken for training from one of the many stables in the village.
At Fern Gill you turn south towards Tupgill Park. Also known as 'The Forbidden Corner' the park includes a herb garden and fish temple.
The route continues east to Coverham where you will pass the ruins of the 12th century Coverham Abbey. The surviving remains include the ruins of the church, the guesthouse, the gatehouse and several tomb covers with effigies of knights, from the 14th century.
The route then heads along the River Cover with woodland trails along the river. You then turn north to return to the village. View Full Details>>
Mill Gill and Whitfield Force Waterfalls
2 miles (3.5 km)
Just above the little village of Askrigg in Wensleydale there is a lovely walking trail along a river with a series of pretty waterfalls and peaceful woodland. This walk starts in the village and follows the footpath to Mill Gill Force and Whitfield Force falls before returning through some beautiful Yorkshire Dales countryside.
It's a really pleasant area with good signed paths, the sound of the running water and nice shady woodland.
The long distance Herriot Way runs through the village. It takes you through areas of the Yorkshire Dales associated with the vet and author James Herriot. You can pick it up to extend your walking in this lovely area. View Full Details>>
Millington Woods
1 miles (1.5 km)
Visit these delightful woods in the Yorkshire Wolds on this short walk near Pocklington. The site consists of the best ancient ash woods in the Yorkshire Wolds. You can also enjoy carpets of bluebells, giant bellflowers and the scent of wild garlic. There's a nice surfaced walking trail running from the car park to a view point where you can admire a fine panoramic view across the treetops.
The Minster Way and the Yorkshire Wolds Way both run past the woods so you could pick up these long distance footpaths to extend your walk. You could then explore the lovely Sylvan Dale and Millington Dale which are right next to the woods. You could actually reach the woods by following the Wolds Way from Pocklington. National Cycle Network Route 164 also runs to the woods from Pocklington so it's easy to cycle there too. There's also a car park just off Wood Gate Road at the southern end of the site. View Full Details>>
Minster Way
50 miles (80 km)
This splendid walk runs between the well known minsters at Beverley and York, visiting Arram, Scorborough, North Dalton, Lockington, Millington, Great Givendale, Bishop Wilton, Full Sutton, Stamford Bridge, Kexby and Fulford.
The path crosses the chalk hills of the Yorkshire Wolds, as well as a wide variety of beautiful East Yorkshire countryside. Highlights include delightful waterside stretches along the River Derwent and along the River Ouse into York. You'll also pass the pretty Millington Woods at Millington. View Full Details>>
Newby Hall
1 miles (1 km)
This 18th century hall near Ripon has extensive grounds with views over the River Ure, herbaceous borders and woodland walks. The house is open to the public from 21 March until 1 October. It was originally built in the 1690s by Sir Christopher Wren.
The gardens are extensive and varied and include a rock garden, rose garden and tropical garden. The footpaths are well laid out and surfaced.
There's great facilities with ample parking, an adventure playground for children and a nice cafe.
After exploring the magnificent grounds you can extend your walk by picking up the Ripon Canal towpath which joins with the River Ure, just to the west of the house. The long distance Ripon Rowel also passes the house so you could pick this up to further explore the countryside and villages surrounding the Yorkshire cathedral city.
Also nearby is the magnificent Studley Park and Fountains Abbey where you will find 800 acres of parkland and gardens with miles of good footpaths to try. View Full Details>>
Newmillerdam Country Park
3 miles (4.25 km)
Enjoy cycling and walking paths in this popular country park in Wakefield. The park includes a central lake surrounded by a surfaced path and woodland with way-marked cycling trails and carpets of bluebells in the spring months.
You can start your outing from the car park at the northern end of the park. Then pick up the trails heading south through Kings Wood and Bushcliff Wood.
If you would like to continue your outing you could follow the Chevet branch line old railway into the countryside and onto the nearby Barnsley Canal. Here you can join with the Trans Pennine Trail and head towards Wakefield or Barnsley. Just to the north of the park you'll find Pugneys Country Park where there's another nice lake and a nature reserve with interesting flora and fauna.
In Wakefield you can pick up the Wakefield Canal and follow it to Castleford. View Full Details>>
Nidd Gorge
7 miles (11 km)
Explore this beautiful river gorge on this waterside walk in Knaresborough. This circular walk takes you through the wooded gorge before crossing the Nidd Viaduct and returning to Knaresborough through the countryside around Old Bilton. It makes use of the Harrogate Ringway long distance path for part of the route.
The walk starts in Knaresborough at the Conyngham Hall car park near the town centre and train station. You then head along Harrogate Road and High Bond End Road before turning down Lands Lane towards the river. The trail then weaves its way through the ancient woodland to Viaduct Wood and the Nidd Viaduct. Look out for a variety wildlife such as tawny owl, roe deer, woodpeckers and herons on the water. You then cross the Nidd Viaduct and head through the village of Old Bilton. The final section takes you through the countryside along Bilton Lane to the finish point back at the car park. View Full Details>>
Nidderdale Way
53 miles (85 km)
Explore beautiful Nidderdale in the Yorkshire Dales on this circular walk. The walk includes splendid riverside sections along the River Nidd and waterside sections alongside Scar House Reservoir and Gouthwaite Reservoir. The delightful town of Pateley Bridge is a good access point and just a short walk along the River Nidd leads you to one of the main attractions on the route at Gouthwaite Reservoir.
Also of interest is the impressive How Stean Gorge and the 15th century Ripley Castle. The castle, and the landscaped grounds are open to the public. View Full Details>>
Norber Erratics
2 miles (3 km)
This walk climbs to this geologically significant set of glacial erratic boulders in the Yorkshire Dales. The Norber erratics can be reached from the nearby village of Austwick. It's a short but quite challenging climb from the village to the rocks which are situated on the southern slopes of Ingleborough Mountain. The fascinating boulders were probably deposited by melting ice sheets at the end of the last ice age, around 12,000 years ago. The walk exposes you to some fine limestone scenery with wonderful views to be enjoyed from the high points. The boulders are dramtically placed with the far reaching dales scenery making a striking backdrop for any photographer.
This walk starts in Austwick and takes you north to the boulders on good footpaths. You could also start from the nearby village of Clapham. The walk can be extended by heading north to Thwaite Scars, Crummack Dale and Moughton Scars. Just to the north of Moughton Scars you can pick up the trail to Ingleborough Mountain at Sulber Nick.
After your exercise you can refresh yourself in the local pub in Austwick.
To further extend your walking in the area you can head west to Clapham where you can enjoy a stroll along Clapham Lake and Clapham Beck to the wonderful Ingleborough Show Cave. See our Clapham Walk for full details. View Full Details>>
Norland Moor
2 miles (4 km)
This large open space near Sowerby Bridge has some nice footpaths to try. The area includes heather moorland and pockets of woodland with lots of wildlife to look out for. It's particularly lovely in late summer when the area is covered in purple heather. The moor is surrounded by a number of pubs so you can easily enjoy refreshments after your walk.
There's a car park at the north eastern end of the moor near Norland village. From here you can pick up the paths across the moor. Look out for wildlife including grouse and little owl on the way.
The moor is in an elevated position with the high point reaching 932 feet (284 m) at the trig point at the southern end. From here there are great views to the surrounding hills and towns. Norland is also home to a annual scarecrow festival. It takes place around the first weekend in September.
The Calderdale Way long distance path crosses the moor so you can extend your walk along the waymarked trail. Just to the north of the site you will find the Calder and Hebble Navigation Canal where you can pick up the towpath. View Full Details>>
Nostell Priory
2 miles (3 km)
Explore 300 acres of parkland and gardens surrounding this 18th-century treasure house near Wakefield. View Full Details>>
Nunnington and the River Rye
4 miles (6.5 km)
This pretty village on the fringe of the Howardian Hills includes the National Trust owned Nunnington Hall and nice footpaths along the River Rye which runs through the village. This easy circular walk starts at the old hall and takes you along the Rye to the village of Ness, passing a pretty weir and Ness Bridge on the way. You then head into the countryside, climbing Caulkleys Lane and Caulkleys Bank which reaches a height of over 300ft. From here you can enjoy splendid views over the surrounding area which includes the Howardian Hills.
The route then passes Caulkleys Wood before turning north and returning to the village.
You can also explore Nunnington Hall although this does require an entrance fee. The splendid 17th century manor house includes period rooms with exquisite funiture and artwork. The grounds are also delightful with an organic walled garden and spring-flowering meadows with resident peacocks.
To extend your walking in the area you could head west and pick up the Ebor Way long distance trail. This will take you towards Helmsley where you can try the Helmsley to Rievaulx Abbey Walk and explore the fascinating ruins of the former Cistercian abbey and the wonderful gardens at Rievaulx Terrace. The area also includes the splendid Duncombe Park with its landscape garden and National Centre for Birds of Prey. View Full Details>>
Oakwell Country Park
1 miles (2.2 km)
Explore over 100 acres of parkland on this short walk in Bradford. The park includes a car park, visitor centre, gift shop and countryside centre. There's also a nice nature trail running for about 2 miles through parkland, gardens and woodland. On the trail you can look out for a wide variety of interesting plants and wildflowers. Keep your eyes peeled for butterflies and birds too.
The park surrounds the historic Oakwell Hall which was built by John Batt in 1583 and is now contains an interesting museum. Visitors to the hall include Charlotte Bronte who featured it as 'Fieldhead' in her classic novel Shirley.
The Spen Way Heritage Trail and Bronte Way, Leeds Country Way and Kirklees Way walking routes run through or just past the park so you could continue your exercise on one of these long distance trails. View Full Details>>
Ogden Water
2 miles (4 km)
Enjoy fabulous views of the Pennine hills at this country park near Halifax. There is a super waterside path around the 34 acre reservoir while there are other paths leading into the surrounding moors. It's a very picturesque place with nice views across the water to the surrounding woodland and moors.
To extend your walking you can pick up a bridleway from the reservoir and head west to Warley Moor Reservoir. It's another very peaceful spot with nice views and sailboats on the water. Our Halifax Walk follows a section of the Hebble Brook which starts from reservoir and travels through Halifax before emptying into the River Calder at Salterhebble. View Full Details>>
Otley Chevin Country Park
5 miles (8 km)
Enjoy cycling and walking trails in this super country park near Leeds. For walkers there are several self guided walking trails while cyclists can enjoy the many bridleways that run through the park. Otley Chevin rises to a height of 280m above sea level, offering fabulous views of the Wharfe Valley and town of Otley below. The park consists of woodland, heathland, meadowland and rocky outcrops. There is also an excellent visitor centre and cafe.
This circular walk takes you through the woodland of Chevin Forest Park before climbing to the popular Suprise View. It's a wonderful spot with fine views to Lower Wharfedale, Almscliffe Crag and the Kilburn White Horse. View Full Details>>
Pateley Bridge Circular Walk
11 miles (18 km)
This circular walk around the Yorkshire town of Pateley Bridge makes use of the Nidderdale Way to take you on a tour the countryside, reservoirs, rivers and woodland surrounding the town. It's just over 12 miles in length so it's one you can complete in a day. The town is an excellent base for walks in the Nidderdale area. It is also home to the oldest sweet shop in England and the fascinating Nidderdale Museum.
The route starts in the centre of the town and follows the River Nidd north to Gouthwaite Reservoir, passing the village of Wath-in-Nidderdale on the way. The path then heads along the water to Ramsgill with great views across the reservoir. Gouthwaite is very popular with birdwatchers with goosanders, goldeney, mallard, tufted duck and pochard to look out for on the water. At Ramsgill you will find the Yorke Arms, a Michelin-starred restaurant on the village green. Here you turn south along the western side of the reservoir to Heathfield. The walk then heads along the pretty Ashfold Sidebeck towards Pinnacle Hill. On this section of the walk you reach a height of almost 1000ft so there are some really wonderful views over the Yorkshire Dales to enjoy.
The final section descends past Pincher Hill with a short woodland section here also. Shortly after you return to the finish point back in Pateley.
There are many other great walks around Pateley Bridge to try. You can pick up the Six Dales Trail and explore Wharfedale, Washburndale, Colsterdale, Coverdale, and Wensleydale.
The Bewerley Industrial Heritage Trail also passes through Pateley. The fascinating trail explores nearly a thousand years of lead mining history. View Full Details>>
Peasholm Park
2 miles (3 km)
Enjoy a walk along tree lined paths in this delightful park in Scarborough. The park has nice surfaced footpaths leading you to a pretty lake and gardens with an oriental theme. There's lovely little bridges over the water and a splendid Chinese Pagoda. Just across the road you can continue the walk into Royal Albert Park which leads to the North Sands beach. Just beyond there you will find Scarborough Castle which dates from the 1150s. The coastal path runs around the castle to the harbour with wonderful views over North and South Bay.
To extend your walk you can pick up the Cleveland Way on the coast and try the Scarborough to Filey Walk. View Full Details>>
Peatlands Way
50 miles (80 km)
This waymarked circular walk takes you through the moorland and lowland raised bogs around the town of Thorne near Doncaster. The walk visits Crowle, Belton, Epworth, Haxey, Kirk Bramwith and Sykehouse. View Full Details>>
Pen y ghent
6 miles (9 km)
Climb to the 694 m (2,277 ft) summit of Pen y ghent on this challenging circular walk in the Yorkshire Dales. Pen y ghent is probably the most famous and popular of the Yorkshire Three Peaks. The others are Ingleborough and Whernside. This route is the classic ascent from Horton in Ribblesdale via Brackenbottom Scar. It runs for just under 6 miles and includes a challenging ascent of over 1300ft.
You start in the village of Horton in Ribblesdale at the car park and follow country lanes towards Brackenbottom. You continue the ascent, picking up the Pennine Way just before reaching the summit. From here there are fabulous views across the Yorkshire Dales. The descent follows the Pennine Way passing Tarn Barn, Horton Scar and Hull Point - the largest natural hole in England.
The mountain is located close to the Malham Tarn Estate where you can enjoying cycling and walking trails around the beautiful glacial lake and try another challenging climb to Fountains Fell and Fountains Fell Tarn. View Full Details>>
Penistone Boundary Walk
14 miles (23 km)
Explore the countryside around Penistone and enjoy fabulous views of the Pennine Hills on this circular walk.
The walk passes famland and woodland and also includes a lovely stretch around Scout Dike and Royd Moor Reservoirs just to the north of Penistone. You will also enjoy views of the River Don crossing it a couple of times on the route. View Full Details>>
Penistone Hill Country Park
2 miles (4 km)
Explore 179 acres of undulating grass and heather moorland in this lovely country park in Haworth. This circular walk takes you around the park and past Lower Laithe Reservoir. There are splendid views of the surrounding Yorkshire countryside. In Haworth you can visit the Bronte Parsonage Museum - the former home of the Bronte sisters. You could also continue your walk along the Bronte Way or Haworth-Hebden Bridge Walk.
If you follow the Bronte Way south west from the car park you will soon come to the Bronte Waterfall and Top Withens. View Full Details>>
Pennine Bridleway
120 miles (193 km)
This fabulous 120 mile long trail runs through the beautiful Derbyshire Peak District, through Lancashire and on into Yorkshire.
It is suitable for mountain bikers, horse riders and walkers taking you on a tour through some of the most beautiful parts of the country. View Full Details>>
Plumpton Rocks
1 miles (1.5 km)
These beautiful 30 acre gardens in Harrogate are a splendid place for an afternoon stroll. The area is geologically significant with a series of Millstone Grit rock formations overlooking a tranquil lake. There's also woodland trails with bluebells and rhododendrons. You can follow narrow paths through the dramatic rocks before a short climb to a lovely viewpoint overlooking the lake.
The site has an interesting history dating back to the 18th century when the gardens were originally created. The artist J.M.W. Turner painted two oil paintings of the area called 'Plompton Rocks' after his first visit to Yorkshire in 1797. View Full Details>>
Pocklington Canal
9 miles (15 km)
Enjoy an easy waterside stroll along this lovely canal in East Riding of Yorkshire. The canal runs for about 9 miles from the town of Pocklington to East Cotting with where it joins the River Derwent. It's an easy flat walk along the towpath with some delightful scenery to take in. Along the way you'll pass a number of locks and bridges with nice views of the surrounding countryside.
The area is great for wildlife with part of the canal falling within the Lower Derwent Valley National Nature Reserve. Look out for swans, ducks, kingfishers and dragonflies.
The route starts just south of Pocklington town centre where Canal Lane meets York Road at Pocklington Canal Head (postcode YO42 1NW). It then passes Bielby, Melbourne and Storwood before finishing at Cottingwith Lock at East Cottingwith.
The Wilberforce Way runs along the canal so it's possible to extend your walk along this long distance footpath. It can be followed from the centre of Pocklington to start your walk.
Just to the west of Pocklington you can enjoy miles of wide woodland trails in Allerthorpe Woods or pay a visit to the delightful Millington Woods. View Full Details>>
Ponden Reservoir
2 miles (4 km)
Visit Ponden Reservoir and Ponden Hall on this lovely walk in Bronte country. The hall is said to be the inspiration for Thrushcross Grange, the home of the Linton family in Wuthering Heights. You can follow footpaths from the nearby village of Stanbury to the reservoir. You can follow the Pennine Way along the southern side of the water before heading along a nice country lane on the northern side. It's a lovely spot with the reservoir surrounding by attractive moorland scenery and the Pennine Hills.
To extend your walk you could head south and visit the Bronte Waterfall and Top Withens. The ruined farmhouse is said to have been the inspiration for Wuthering Heights.
You could also pick up the Bronte Way and follow it west towards Watersheddles Reservoir and Dove Stones Moor. View Full Details>>
Pontefract
2 miles (4 km)
This circular walk visits Pontefract Park in this pleasant West Yorkshire market town. View Full Details>>
Potteric Carr Nature Reserve
2 miles (4 km)
Follow a network of footpaths around this large nature reserve in Doncaster. There are nearly 500 acres to explore with habitats including marsh, scrub, waterways, grassland and woodland. Over 230 species of bird have been spotted in the reserve including Bittern, Greater Spotted Woodpecker and Kingfisher. Also look out for other wildlife including Roe Deer and Grass Snakes.
There is an abundance of interesting plantlife in the reserve too. Yellow iris and pink violets can be seen near the waterways while hawthorn blossom lines the pathways. The reserve also has very good on site facilities including a Visitor centre and cafe. It is located less than 2 miles south of the centre of Doncaster. View Full Details>>
Pugneys Country Park
2 miles (3 km)
This 250 acre park contains two lakes with pleasant waterside footpaths. There is one large lake suitable for watersports and another smaller lake designated as a nature reserve. The River Calder also runs past the park so you could continue your walk along the riverside footpath to Horbury if you have time. Also of interest is the ruins of Sandal Castle which overlook the park and Pugneys light railway - the little electric train runs for 3/4 of a mile around the park and is well worth a trip!
Pugneys is located just south of Wakefield city centre. It has very good facilities with a watersports centre, cafe and parking.
To extend your walking in the area pick up the Wakefield Canal and follow it to Castleford. Also nearby are two other nice country parks. Newmillerdam Country Park is just to the south and Anglers Country Park is a few miles to the south east. View Full Details>>
Rabbit Ings Country Park
3 miles (5 km)
Enjoy several miles of well designed walking and cycling paths in this lovely country park in Royston, Yorkshire. The 160 acre site includes several waymarked trails and a mountain bike trail. Habitats include wetland, woodland, grassland and ponds. Look out for roe deer, water voles and woodpeckers as you make your way through the park.
The park is located a few miles north of Barnsley on the Trans Pennine Trail. The Barnsley Canal also runs past the site so you could pick this up to extend your exercise. View Full Details>>
Raincliffe Woods
2 miles (3 km)
This woodland area in the North York Moors has some good bridleways for mountain biking and nice walking trails. You can park at the car park off Mowthorp Road to pick up the tracks. Follow Middle Road through the centre of the forest before picking up Lady Mildred's Ride to return. If you head all the way through the woods you will come to Scarborough where you can pick up National Cycle Network Route 1.
The woods are good for wildlife spotting with deer, badgers, squirrels, frogs, toads, foxes and various woodland birds to look out for. In the spring months there are also lots of bluebells.
To extend your exercise you can head into the adjacent Forge Valley Woods. This nature reserve has a nice boardwalk trail along the River Derwent. The woods can be reached on the circular West Ayton Walk which starts from the delightful village. Just to the west is the expansive Wykeham Forest with miles more trails to try. View Full Details>>
Redmires Reservoir
2 miles (4 km)
Enjoy a circular walk around these reservoirs located near Sheffield on the edge of the Peak District. You can start from the car park at the north western corner of the upper reservoir. The trails then take you around the middle and lower reservoir with some climbs into the surrounding moors. From the high points there are fabulous views back down to the reservoirs. There is also a woodland section through the Redmires Plantation towards the end of the route. Look out for a wide variety of wildfowl and waders on the water.
To extend your walking in the area you could visit the nearby Rivelin Dams and pick up the splendid Rivelin Valley Nature Trail. Also nearby is the delightful Wyming Brook Nature Reserve. This is located near the Redmires Plantation and includes a nice walking trail along the Wyming Brook.
Just to the west is Stanedge Pole and Stanage Edge. You can take a detour at the southern end of the upper reservoir to climb to Stanedge Pole. The pole stands at a height of 438 metres (1,437 feet) and marks the border between Derbyshire and South Yorkshire. If you continue your climb you will come to the stunning gritstone escarpment of Stanage Edge and the peak of High Neb. From here you can enjoy wonderful views over the Hallam Moors and the Hope Valley.
This route is designed for walkers but cyclists can also enjoy the sections along the quiet Redmires Road which give great views over the water. You can virtually explore this area on the google street view link below. View Full Details>>
Ribble Way
65 miles (105 km)
Follow the River Ribble through the beautiful Ribble Valley from its mouth at Longton, near Preston, to the source at Gayle Moor in Yorkshire.
You start at Longton just to the west of Preston and follow the river through Ribchester and Clitheroe, before reaching Gisburn. The path then crosses from Lancashire into Yorkshire before passing through the stunning Yorkshire Dales national park and finishing at the source at Gavel Moor near Ribblehead and the magnificent Ribblehead Viaduct. View Full Details>>
Ribblehead Viaduct
4 miles (6.5 km)
Enjoy a circular walk around this famous landmark in the Yorkshire Dales. The impressive viaduct carries the Settle-Carlisle Railway across Batty Moss in the valley of the River Ribble at Ribblehead, in North Yorkshire. The Grade II* listed structure is one of England's greatest monuments to Victorian engineering. It is a hugely pictureque spot with the structure surrounded by imposing Yorkshire Hills.
You can start the walk from the car park just to the south of the viaduct, off the B6255. You can also visit the viaduct by public transport by catching the train to Ribblehead railway station. It's an interesting little station with a small shop selling memorabilia and a Visitor Centre which includes exhibits about the history of the line and the fight to keep it open.
From the car park footpaths head north on the eastern side of the railway line, taking you to Winterscales Farm. Here you turn south west towards Broadrake, before crossing Winterscale Beck and heading back towards the viaduct.
After your walk you can enjoy refreshments at the excellent Station Inn. The classic stone pub overlooks the viaduct and has free parking.
You can follow the path to the viaduct by using the google street view link below. It shows the surfaced path with views of the viaduct and hills behind.
To extend your walking in the area you could continue west and visit Twistleton Scar where there is some splendid limestone scenery.
The challenging climb to Whernside can also be started from the same car park. One of the Yorkshire Three Peaks, the mountain stands at a height of 736 m (2,415 ft) with tremendous views towards the Lake District and the coast. Our Whernside, Ingleborough Circular Walk starts and finishes from the viaduct and will take you up to Park Fell and Simon Fell before visiting two of the famous peaks.
The long distance Dales Way and Ribble Way both pass near to the viaduct so you could pick up these splendid trails to further explore this area of the Yorkshire Dales National Park. View Full Details>>
Richmond Way
60 miles (97 km)
Travel from Lancaster Castle to Richmond Castle on this lovely walk through Lancashire and Yorkshire. You will travel through the lower Lower Lune Valley with a long riverside section at the start. You then head through the moorlands and fells of the Pennines and on into the valleys of the Yorkshire Dales National Park. Finally, you follow the River Swale into the historic market town of Richmond - gateway to the Yorkshire Dales National Park.
The walk passes Ingleton (with the wonderful Ingleton Falls), Ribblehead Viaduct and the picturesque Yorkshire village of Hawes. View Full Details>>
Ripon Canal
3 miles (5 km)
Enjoy a short, waterside stroll along the Ripon Canal, on this easy walk in North Yorkshire. The canal runs for just over two miles, from the cathedral city of Ripon, to the River Ure, near Newby Hall. Along the way there are pretty locks and nice views of the surrounding countryside. At the end of the canal you will find the wonderful Newby Hall. The 18th century house is open to the public from 21 March until 1 October. It's a lovely spot with the grounds including views over the River Ure, extensive herbaceous borders and woodland walks.
The canal forms part of the long distance Ripon Rowel which takes you on a tour of the countryside and villages surrounding the city. You can continue along the trail to extend your walk.
Just to the west of the canal is the splendid Studley Park and Fountains Abbey where there are miles of footpaths taking you around beautiful parkland and gardens. View Full Details>>
Ripon Rowel
50 miles (80 km)
This is a circular walk around the Yorkshire city of Ripon, visiting South Stainley, Markington and Masham. Highlights of the walk include two delightful waterside sections - first along the Ripon Canal at the start of the walk at Ripon, then along the River Ure at Masham. The walk also visits the National Trust owned Studley Park and Fountains Abbey. A designated World Heritage Site which has an area of 323 hectares (800 acres) and features an 18th century landscaped garden, some of the largest Cistercian ruins in Europe, a Jacobean mansion and a Victorian church designed by William Burges. It was developed around the ruins of the Cistercian Fountains Abbey.
The walk also visits Eavestone Lake, the 18th century Newby Hall, Hackfall Woods and the splendid, moated 14th century house at Markenfield Hall. View Full Details>>
Rivelin Dams
2 miles (4 km)
Visit these two pretty reservoirs near Sheffield and enjoy a walk through the surrounding woodland on this walk on the edge of the Peak District. The walk starts at the car park at the eastern end of the lower reservoir where there is also a nice picnic area. You then follow the Wyming Brook Drive track through the woodland to the south of the reservoirs.
To extend your walking in the area you could follow the Wyming Brook to the nearby Redmires Reservoir. View Full Details>>
Rivelin Valley Nature Trail
2 miles (4 km)
This walk takes you through the lovely Rivelin River valley in Sheffield. The nature trail runs along the side of the rushing river which is surrounded by attractive woodland. Along the way you'll pass a series of weirs, and little waterfalls with a variety of interesting flora and fauna.
The walk starts at the car park off the Rivelin Valley Road and picks up the waterside trail to the pretty Rivelin Park. The park has a cafe, toilets and play area. You then follow the riverside path for about 2.5 miles with pretty ponds and stepping stones to look out for on the way. The area has a rich milling history with a series of dams and wheel pits dotted along the route.
To extend your walking in the area you can head east to the pretty Rivelin Dams. Here you can pick up a delightful waterside trail through the Wyming Brook Nature Reserve. This will lead you to the Redmires Reservoirs. These three interestingly shaped reservoirs have a great circular walking trail with woodland paths, climbs across the Peak District Moors and a wide variety of wildfowl and waders to look out for on the water. View Full Details>>
River Swale Richmond
3 miles (5 km)
A short riverside walk from Richmond along the River Swale to the National Trust owned Hudswell Woods. View Full Details>>
Rochdale Canal
33 miles (53 km)
Follow the Rochdale canal from Manchester to Sowerby Bridge on this waterside route through Greater Manchester and Yorkshire. It starts in the city centre of Manchester and runs for about 33 miles through the Pennine Hills. The canal is an excellent way to see the Pennines without too much effort as the towpath is largely flat.
You start off in Manchester just to the north of Piccadilly train station at the Castlefield Basin. The canal then heads to Rochdale passing through Failsworth and Chadderton on the way. Near Rochdale you will pass the lovely Hollingworth Lake which is worth a small detour.
The route continues through Littleborough to Todmorden where there is the opportunity to visit Stoodley Pike. The challenging climb to the monument gives gives great views over the surrounding area.
The next section runs from Todmorden to Hebden Bridge giving wonderful views of Calderdale and the Pennine Hills. If you have time you could visit the wonderful Hardcastle Crags just north of Hebden Bridge. Here you will find streams, beautiful waterfalls and the fantastic Gibson Mill.
The final stretch runs from Hebden Bridge to Sowerby Bridge passing the pretty village of Mytholmroyd. The canal then joins the Calder and Hebble Navigation Canal which is also great for a walk or cycle. View Full Details>>
Roche Abbey
1 miles (2 km)
Explore the atmospheric ruins of Roche Abbey on this short walk in Maltby. The Grade II listed abbey was founded in 1147 and is now in the care of English Heritage. View Full Details>>
Roseberry Topping
2 miles (3 km)
Climb to the summit of this distinctive hill near Guisborough and enjoy wonderful views across the beautiful North York Moors National Park. The circular walk runs for a distance of about 2 miles but is still quite a challenging climb. The summit has a symbolic half-cone shape and jagged cliff, which has been likened to the Matterhorn in Switzerland. The area is managed by the National Trust so there are very good footpaths to take you to the summit.
The walk starts at the car park just to the west of the hill, and heads along Roseberry Lane and through Newton Wood and Roseberry Common to the summit. There are wonderful views of the Cleveland plain and the Pennines on a clear day. From the summit you descend toward Newton Wood for another woodland section where you can see bluebells in the spring months. Also look out for roe deer and woodpeckers on this part of the walk.
If you'd like to continue your walking in the area then you could pick up the Cleveland Way and head east to the Guisborough Forest and Walkway. You could also climb to Captain Cook's Monument for more wonderful views of the area.
Another similar climb can be found at Eston, Middlesbrough. From Eston Nab there are more splendid views over the moors to the coast. View Full Details>>
Rother Valley Country Park
3 miles (5 km)
Rother Valley Country Park is located near Sheffield and is an excellent place for a peaceful waterside walk or cycle. Here you will find 5 pretty lakes, views of the River Rother and a nature reserve which boasts the recording of over 260 different varieties of birds over the past two decades.
Three excellent Rother Valley bike trails of varying difficulty have been created while there is also on site cycle hire available. Click here for details.
For walkers there is an extensive network of Nature trails for all abilities. These include an interesting sculpture trail and an easy lakeside route. Please click here for more information. View Full Details>>
Rotherham Round Walk
25 miles (40 km)
This minster town in South Yorkshire is a fine place for walkers with a number of country parks, riverside trails, local reservoirs and some lovely waymarked footpaths to try. View Full Details>>
Roundhay Park
2 miles (2.5 km)
Explore 700 acres of parkland, lakes, woodland and gardens in one of the largest parks Britain. A number of well laid out footpaths run through the park making it ideal for an afternoon stroll. Most of the route below is designed for walkers but National Cycle Network route 677 also runs through the park so you can bring your bike too.
The park has one smaller lake (Upper Lake) and one large lake (Waterloo Lake) with waterside walking and cycling paths. There's also large areas of woodland and a number of pretty gardens to explore. The Alhambra Garden has a pond with a pretty fountain and the Canal Gardens feature flower gardens alongside a long canal.
Another major attraction is the splendid Tropical World. This large group of glasshouses holds the largest collection of tropical plants in the UK outside of Kew Gardens.  There's also a butterfly house, aquariums, free roaming birds and reptiles, plus an enclosed group of meerkats. 
The park is also great for birdwatching - look out for Mute Swans, Whooper Swans, Herons, Great Crested Grebes, Common Warblers, and Woodpeckers.
If you'd like to continue your walking in the area then you could head to the nearby Eccup Reservoir, Adel Woods or Golden Acre Park for more great waterside walking trails.
Just a mile to the south west you'll find the pretty Gledhow Valley Woods. View Full Details>>
Ryburn Reservoir and Baitings Reservoir
3 miles (4.5 km)
This walk visits these two pretty reservoirs near Rishworth in West Yorkshire. As well as lovely views across the water there are some nice woodland sections and views of the River Ryburn which links the two reservoirs. It's a splendid area with the impressive Ryburn Dam and the attractive countryside and hills of the South Pennines making a great backdrop.
The reservoirs are located close to Ripponden where you can pick up the long distance Calderdale Way to extend your walk. Here you can enjoy more waterside walking along the River Ryburn and the River Calder in Sowerby Bridge.
Just to the south east of Rishworth you will find the lovely Scammonden Reservoir where there is a nice circular footpath around the water. The smaller Deanhead Reservoir lies just to the west as well.
Just to the south is Booth Wood Reservoir where there's some nice footpaths to follow above the water. View Full Details>>
Saltaire
6 miles (9 km)
This Victorian model village and UNESCO World Heritage Site is one of the highlights of the Bradford area. The wonderfully preserved village includes the grade II listed Victoria Hall and Salt's Mill with its shops, cafes and galleries. You can explore the village with its wonderful buildings and history before picking up the Leeds and Liverpool Canal towpath to take you to the splendid Bingley 5 rise locks. This route also takes you into the lovely Roberts Park just over the water. The park is grade II listed in English Heritage's Register of Parks and Gardens. It links to Shipley Glen where there are nice woodland trails along a pretty beck and the super Shipley Glen Tramway. It is the oldest funicular tramway in the UK. You can ride the railway for a small fee.
The River Aire also runs through the village so you can also pick up the riverside footpath to further explore the area. Head west and and you can visit the country park at Bingley St Ives. Here you'll find woodland, gardens, ponds and parkland set in a wonderful 500 acre estate.
A few miles to the south you will find the delightful Chellow Dene Reservoir.
You can virtually explore the Saltaire village using the google street view link below! View Full Details>>
Saltburn Valley Gardens
1 miles (2 km)
This attractive park overlooks the lovely coastline at Saltburn in Yorkshire. It contains beautiful formal gardens and woodland with fine views of the ocean. View Full Details>>
Scaleber Force
2 miles (3 km)
Visit this beautiful waterfall on this short walk from the Yorkshire town of Settle. The waterfall is about a two mile walk from the town, following the Settle Loop along a series of country lanes and tracks. Although a short distance it is quite a challenging route with the waterfall situated in an elevated position above the town. It's a really beautiful spot with the water cascading down several levels to the deep pool below.
The walk starts from Settle near the train station and tourist information centre in the town. You then head south along Mitchell Lane, Lambert Lane and High Hill Lane to Scaleber Bridge. Here you will find a sign pointing you to Scaleber Foss along a public footpath. Climb over the wall and follow the path and you will soon come to the falls. Along the way there's some splendid Yorkshire Dales scenery to enjoy. If you prefer a shorter walk you can just park by the roadside on High Hill Lane and follow the little footpath to the waterfall. View Full Details>>
Scaling Dam
2 miles (4 km)
This circular walk takes you past Scaling Dam Nature Reserve and around Scaling Reservoir in the North York Moors National Park.
The walk starts at the car park at the western end of the reservoir and passes through woodland and around the nature reserve on footpaths and boardwalks. The path then runs along the reservoir through areas of heather, grassland and gorse.
It's an excellent area for wildlife watching. Look out for brown hare, roe deer, stoat, weasel and common shrew. There is also a bird hide where you can look out for teal, wintering coot, pochard and mallard on the water.
It's a lovely peaceful place with views over the water to the surrounding North York Moors countryside.
If you would like to continue your walking in the area then you could head a few miles south to Danby Beacon where there are wonderful views of the Fryup dales. View Full Details>>
Scammonden Reservoir
2 miles (4 km)
A circular walk around the pretty Scammonden Water in Kirklees. There are footpaths alongside the reservoir with nice views of the surrounding countryside, hills and woodland. You will often seen sailboats on the water as there is a sailing club located at the southern end. There is also a large free car park at the north eastern end of the water. The largely flat trail runs for a distance of just under 3 miles so it's ideal for an afternoon walk.
The Kirklees Way runs past the reservoir so you could pick this up to extend your walk. You could follow the trail to the nearby Deanhead Reservoir and then on to Slaithwaite Moor where you will find Cupwith Reservoir and splendid views over the surrounding moors.
Just to the north west you will find Ryburn Reservoir and Baitings Reservoir near Rishworth. This walk has nice views of the River Ryburn and some woodland sections near the reservoirs.
Just to the west you will find Booth Wood Reservoir where there's some nice footpaths to follow above the water. View Full Details>>
Scar House Reservoir
4 miles (6 km)
This circular walk takes you around Scar House Reservoir to Angram Reservoir in Nidderdale. The reservoir has a well surfaced footpath running around the perimeter and a car park at the eastern end. It runs for nearly 4 miles and is fairly flat so will suit most abilities. The surrounding countryside is beautiful with views of the Yorkshire Hills and the River Nidd.
You can easily extend your walk by picking up the Nidderdale Way and heading along the river. Following the trail south will take you to Middlesmoor where you can visit the wonderful How Stean Gorge. View Full Details>>
Scarborough to Filey
9 miles (14.5 km)
This is a popular coastal walk between these two attractive North Yorkshire towns. It's a particularly beautiful stretch of coast with lovely bays, exhilarating cliff tops, gorgeous beaches and fascinating rock formations. The route is a 9 mile walk on good paths with some moderate climbs along the way. It follows the Cleveland Way National Trail for much of the way.
The walk starts by St Nicholas cliff in Scarborough and heads south past South Sands and South Bay to Wheatcroft Cliff. You'll also pass through South Cliff Gardens and Holbeck Gardens on this lovely opening section.
The route then heads along the golf course at Wheatcroft to Cornelian Bay before coming to one of the walk's major highlights at Cayton Bay. The area is managed by the National Trust and includes a beautiful surfing beach and a woodland section along Cayton Cliff.
The next section takes you past the interesting rock formations at Lebberston Cliff to the pretty Gristhorpe Sands. You then pass along Newbiggin cliff before coming to Filey Brigg. This striking rocky promontory is another major feature of this section of the coast path. It's a great place for looking out for the wide variety of sea birds which visit the area.
The final section takes you along Filey Sands to the town of Filey. It's a great place for refreshments with plenty of pubs and cafes to choose from.
Filey sits at the northern end of the Yorkshire Wolds Way so you could pick this up to extend your walk. You can follow it inland through the countryside to nearby Muston.
At the end of the route you will also find the lovely Filey Brigg Country Park. The park has super views over Filey Bay and the town below.
You can virtually explore this section of the Cleveland Way by using the google street view link below.
You can also extend your walking by following the Cleveland Way north and visiting Robin Hood's Bay and Whitby on the Whitby to Scarborough Walk.
Heading south will take you to Bempton Cliffs and Flamborough Head on the Filey to Bridlington Walk. View Full Details>>
Scout Dike, Royd Moor and Ingbirchworth Reservoirs
6 miles (9 km)
This walk visits these three pretty reservoirs near Barnsley. The route makes use of the Penistone Boundary Walk and the Barnsley Boundary Walk to cross Royd Moor and visit each of the reservoirs in turn. It's a lovely area with the reservoirs surrounded by attractive countryside and views to the surrounding Yorkshire hills.
The walk starts from the car park at Scout Dike Reservoir, just off the A629. The trail then runs along the western side of the water to Royd Moor before heading north to Ingbirchworth Moor and the final reservoir.
To extend your walk you can continue along the Barnsley Boundary Walk to the smaller Broadstone Reservoir. It's located about half a mile west of Ingbirchworth Reservoir. The trail eventually reaches Holmfirth, passing Scholes on the way.
Heading north east along the trail would take you to Gadding Moor and Cannon Hall Country Park. View Full Details>>
Semer Water
3 miles (5.5 km)
Semerwater is the second largest natural lake in North Yorkshire, England after Malham Tarn. This lovely circular walk in the Yorkshire Dales takes you around the pretty lake and through the heart of Raydale. You'll pass rivers, becks, a nature reserve and some beautiful countryside. It's a hidden gem so you should enjoy a peaceful and tranquil walk.
The walk starts at the car park near Countersett, on the northern end of the lake. You then follow a good footpath past the lake to Marsett, passing Keld Scar waterfall, Crooks Beck and Marsett Beck on the way. You then follow Marsett Lane back to Countersett.
The lake is located close to the market town of Hawes where there are nice footpaths to follow to a series of pretty waterfalls. View Full Details>>
Settle Loop
10 miles (16 km)
This circular cycle or walk explores the area surrounding the Yorkshire town of Settle. It's a beautiful area with striking limestone scenery and some challenging climbs with the reward of magnificent far reaching views. The circuit runs for about 10 miles with views of Malham Tarn, Yorkshire's Three Peaks and Attermire Scar. At the eastern end of the route you have the option of continuing on to the splendid Malham Tarn Estate. Here you can enjoy cycling and walking trails around the beautiful glacial lake and enjoy a climb to Fountains Fell.
Just off the route near Settle is the wonderful Scaleber Force. It's located off High Hill Lane near the end of the route and is well worth the short detour.
Also nearby is Catrigg Force and Stainforth Force. These are just to the north of Settle and are real highlights of the area.
The route makes up part of the Pennine Bridleway so mountain bikers can enjoy the route as well.
View Full Details>>
Sheffield Botanical Gardens
1 miles (1 km)
Enjoy an easy stroll around these beautiful gardens in Sheffield. The gardens have miles of lovely paths to follow through the extensive grounds. The gardens cover 19 acres with 5,000 species of plants, manicured  lawns, ornate fountains and the Grade II listed glass pavilions. Highlights include the Herbaceous walk with stunning herbaceous borders on both sides of the path. The plants and trees are set out in displays from the continents they come from with information boards to explain them. There is a nice cafe to relax in after your walk.
To extend your walking in the area you could head to the nearby Endcliffe Park. Here you'll find a lovely woodland trail along the picturesque Porter Brook. View Full Details>>
Sheffield Canal
4 miles (6 km)
Follow the towpath of the Sheffield Canal on this waterside walk in Yorkshire. The canal runs from the Sheffield Canal Basin in the city centre to Tinsley, next to the Meadowhall centre. Along the way there are a number of locks and stone bridges. It's quite a narrow towpath so it's probably best suited for walkers. The canal featured in the opening scene of the 1997 film The Full Monty.
The route starts at the attractive Victoria Quays in Sheffield. You then head north east through Attercliffe, passing the Don Valley Stadium on the way. You then pass Tinsley Locks before finishing at Meadowhall. The huge indoor shopping centre has plenty of restaurants for refreshments at the end of your walk.
The River Don also runs to Meadowhall from the city centre so you could return along the Five Weirs Walk. This follows a waterside path along the river and is suitable for cyclists and walkers. View Full Details>>
Sheffield Country Walk
53 miles (85 km)
Explore the countryside around the city of Sheffield on this interesting circular walk. There's some truly splendid Peak District scenery to enjoy including views of Damflask Reservoir, Agden Reservoir and Dale Dike Reservoir. You also pass Treeton Dyke, Rother Valley Country Park and Stanage Edge - a popular spot for climbers and one of the major highlights of the Peak District. View Full Details>>
Sheffield Round Walk
15 miles (24 km)
This circular walk takes you on a tour of the parks, countryside, woods, waterways and villages surrounding the Yorkshire city of Sheffield. The walk is signposted and runs for about 14 miles so can be completed in a day.
You can start the walk from any number of places but this route starts from the lovely Endcliffe Park in the Sharrow Vale area of the city. You enter the park at Hunters Bar and then follow the pretty Porter Brook through woodland to Bingham Park at the western end. You continue along the brook through Bingham Park and Whiteley Woods passing Endcliffe Park and Forge Dam on the way.
After emerging from the woods you head through the lovely countryside of the Mayfield Valley along Clough Lane. This leads to the peaceful wooded area of Porter Clough where you turn south to the little village of Ringinglow on the edge of the Peak District National Park. After passing through the village you then head through the pretty Limb Valley with the Limb Brook and nice woodland trails to enjoy on this section.
The next stage takes you through one of the real highlights in Whirlow Brook Park. Here you'll find Rhododendrons, Azaleas, woodland, surfaced footpaths, gorgeous gardens and a rock pool with a waterfall.
After leaving the park you continue south east through Ecclesall Woods where you'll pass the delightful Abbeydale Miniature railway. You continue towards Beauchief Abbey passing through Ladies Spring Wood on the way. The Limb Brook runs through this area of ancient woodland with a variety of birds to look out for. These include nuthatch, the green woodpecker, the great spotted woodpecker and the lesser spotted woodpecker. Beauchief Park includes the remains of the 12th century Beauchief Abbey, a 17th century church and a pretty mill pond. You can also pick up the River Sheaf Walk near here. This will take you to the lovely Millhouses park and then on into the city centre.
The route continues east to Meadow Head and Graves Park. The park is a mixture of open parkland and woodland, with several streams and three lakes. There is also an animal farm with many rare breeds of cattle, pigs, chickens and donkeys.
After Graves park you turn north through Lees Hall golf club and Meersbrook Park. The final section takes you through Chelsea Park and Brincliffe before finishing back at Endcliffe Park. View Full Details>>
Shibden Park
1 miles (2 km)
This delightful country park in Halifax is the perfect place for a peaceful afternoon stroll. The park includes a Wilderness Garden, cascades and pools, woodland and a fruit garden with a collection of heritage fruit trees. The centrepiece of the park is the Mere, where you can hire a rowing boat or just stroll along the shore. You can also visit Shibden Hall - a Grade II listed timber framed hall with a history dating back back to 1420. Park facilities include a popular cafe and visitor centre. View Full Details>>
Shipley Glen
2 miles (3 km)
Enjoy a short walk through this delightful glen near Bradford. Shipley Glen lies just to the north of the Yorkshire town of Shipley. It's a short walk from the train station or you could park on Glen Road.
The glen has nice footpaths running through sheltered woods along a pretty beck. It's particularly lovely in the spring when you'll see lots of bluebells and Peacock Butterflies. There's also paths above the glen with splendid rock formations and great views to enjoy.
You'll also pass the wonderful Bracken Hall near the start of the walk. Here you will find an informative museum, working farms, grassland, moor, woods, rocks, wildlife, history and archaeology. The centre has a wealth of information on the area and also organises guided walks.
From the glen you can follow footpaths up to the adjacent Baildon Moor and enjoy wonderful views over Bradford and Leeds from Baildon Hill.
You can also visit the fascinating Victorian village of Saltaire and pick up the River Aire Walk and Leeds and Liverpool Canal to extend your walking in the area.
The Dales Way Link and the Bradford Millennium Way also pass the glen so you could pick these trails up and head north to visit Bingley Moor and Ilkley Moor.
Just across the water is the town of Bingley where you can visit the country park of Bingley St Ives. There's miles of walking trails to be found here around the 500 acre estate.
A few miles to the south you will find another splendid beauty spot Chellow Dene Reservoir. View Full Details>>
Shipley to Steeton
11 miles (18 km)
A nice and easy 11 1/2 mile cycle ride along the Leeds Liverpool canal, taking in the mills of Saltaire and the 3 & 5 rise locks at Bingley. View Full Details>>
Silton Forest
5 miles (8 km)
Enjoy miles of mountain bike trails and footpaths in this large coniferous forest on the North York Moors. You can park on Moor Lane near to the village of Nether Stilton to start your exercise. A cycling and walking trail then runs to the north of the forest along National Cycle Route 65. The tracks are great for mountain bikers with berms, humps, tight turns and drops. View Full Details>>
Six Dales Trail
38 miles (61 km)
This stunning walk passes through six of the beautiful Yorkshire Dales - Wharfedale, Washburndale, Nidderdale, Colsterdale, Coverdale, and Wensleydale.
The walk runs from Otley to Middleham passing through the Nidderdale AONB. It includes riverside stretches along the River Washburn near the start of the walk, the River Nidd near Pateley Bridge and the River Ure towards the end of the walk at Middleham. You will also pass a series of lovely reservoirs including Fewston Reservoir, Gouthwaite Reservoir and Leighton Reservoir.
One of the chief highlights on the route is Jervaulx Abbey - a 12th century former Cistercian monastery it now stands as an enchanting, atmospheric ruin. Also of interest is the English Heritage owned Middleham Castle where there are fantastic views of Wensleydale from the fascinating site. View Full Details>>
Skipton Castle
2 miles (2.5 km)
Explore the grounds and woods surrounding this medieval castle in North Yorkshire. The walk takes you along the river which runs past the castle and then into the nearby Skipton Woods where you'll find pleasant woodland trails. You then head up to Park Hill where there are great views of the town and castle. You can also explore the castle grounds with the Tudor courtyard, 12th-century chapel, Conduit Court and twin-towered Norman gatehouse.
To extend your walking in the Skipton area you can try our Skipton Canal Walk and enjoy a waterside stroll to Gargrave.
The Skipton Circular Walk is another good local option. View Full Details>>
Skipwith Common
5 miles (7.5 km)
This large open space near Selby has three colour coded, waymarked walks to try. There's  270 hectares of open heath, ponds, reed-bed and woodland to explore on miles of trails. The common is a nature reserve so look out for a wide variety of flora and fauna. Of particular note are the Exmoor ponies and a herd of wild fallow deer and roe deer. There are also a number of rare plants, including the unusual sundew, which is only found in the peat bogs and damp moorland of the common. The site includes boardwalks and viewing platforms from which to conveniently observe the plantlife and wildlife.
You can also visit the nearby village of Skipwith with its church of St. Helen which dates back to the 10th century. Also of note are the Danes Hills Bronze age burial mounds and a number of pretty ponds. View Full Details>>
Sledmere House
3 miles (5 km)
Explore the beautiful Capability Brown designed park surrounding this fine Georgian country house near Driffield. Well laid out footpaths take you through woodland, parkland and gardens. In the walled garden you can see 30,000 tulips while in the grounds there's red deer, yew topiary and a ha ha. There is also a knot garden and a paved sculpture court.  It's a fabulous place for a peaceful stroll with 960 acres of parkland to explore.
You can also tour the house with its fine rooms, paintings and furniture. View Full Details>>
Spen Valley Greenway
8 miles (13 km)
This splendid cycling and walking route runs along a disused railway line from Dewsbury to Oakenshaw near Bradford. The path is well surfaced and entirely traffic free. As such it is ideal for families with young children or anyone looking for a nice easy ride or walk. View Full Details>>
Spen Way Heritage Trail
21 miles (34 km)
Follow the Spen Way through the beautiful West Yorkshire countryside on this splendid circular walk. View Full Details>>
Sprotbrough Falls
4 miles (6 km)
This circular walk visits the popular Sprotbrough Falls and the Sprotbrough Canal before heading to the nearby Sprotbrough Flash Nature Reserve on the River Don, near Doncaster. The area is popular with local walkers due to its natural beauty. It includes locks, weirs, woodland trails and lots of wildlife to look out for.
The walk starts on Sprotbrough Bridge and heads past the falls to Sprotbrough Flash. The reserve is an interesting place located in the Don Gorge with some wonderful limestone scenery. The site also includes open water, wetland, woodland and limestone grassland. It's great for wildlife too with Bittern, Gadwall, Great Crested Grebe, Green Woodpecker, Reed Warbler and Brown Hare visitors to the area. In the summer months you will also see a wide variety of pretty wildflowers.
After exploring the reserve you pick up riverside paths running along both sides of the Don.
To extend your walking in the area you could pick up our Doncaster River Walk and head west along the river to Conisbrough and the impressive Conisbrough Viaduct. Near here you can also pick up the Trans Pennine Trail and visit the Denaby Ings Nature Reserve. View Full Details>>
Spurn Point
8 miles (13 km)
This walk explores the splendid Spurn Point National Nature Reserve on the tip of the coast of the East Riding of Yorkshire. The narrow sand spit stretches for over 3 miles into the the Humber estuary. It's a special place, perfect for a coastal walk or cycle with dramatic scenery and huge variety of wildlife. There's much to enjoy with pretty beaches, sand-dunes, marshland and the striking effects of the changing tides.
You can park at the car park at Kilnsea to start your walk/ride. Then head south passing the Spurn Bird Observatory and Kilnsea Warren, with fine views across Kilnsea Clays. You continue along the peninsula to Spurn Head at the tip of the reserve. Here you will find the RNLI lifeboat station and two disused lighthouses.
As you make your way through the reserve look out for a large variety of birdlife. This includes rare birds such as the cliff swallow from North America, a lanceolated warbler from Siberia and a black-browed albatross from the Southern Ocean.  More common birds include wheatears, whinchats, common redstarts and flycatchers. Several thousand birds can be seen in and around the reserve on a good day. You may also spot common seals and grey seals feeding and interacting in the month of September. It's a wonderful sight as the seals come right up to the coast so you can spot them without the need for binoculars.
NB please check tide times before visiting the reserve as it is dangerous to walk to the end of the spit at high tide.
To continue your exercise in the Hull area you could visit Humber Bridge Country Park and enjoy great views over the River Humber to Barton Upon Humber.
The Trans Pennine Trail also runs through Hull so you could pick up the trail and enjoy a waterside walk along the Humber to Hessle.
If you head up the coast to Hornsea you can enjoy a walk along the pretty Hornsea Mere which is another great place for birdwatching. View Full Details>>
Standedge Trail
12 miles (19 km)
A lovely circular walk through Kirklees visiting the Standedge Tunnels. The path starts off at Marsden, near the railway station, and heads towards Diggle before turning round and returning to Marsden. The route crosses the wonderful Marsden Moor Estate with its heather moorland and far reaching views over the Pennines and the Peak District. You'll pass near Black Moss and Redbrook Reservoir and enjoy a canal side stretch towards the end of the route. You'll also pass the noteworthy Standedge Tunnels. The canal tunnel was opened in 1811 and is the longest and highest canal tunnel in the United Kingdom.
Your walking in the area can be extend along the Huddersfield Narrow Canal or by picking up the long distance Oldham Way which passes through the area. View Full Details>>
Stoodley Pike
7 miles (11 km)
This circular walk takes you to the Stoodley Pike monument from Todmorden. It makes use of the Calderdale Way and the Pennine Way to take you to the monument before returning to Todmorden along the Rochdale Canal.
The walk starts in Todmorden near the train station. You then follow the Calderdale Way to the little village of Lumbutts where you will find an old church, a mill house and pretty cottages.  The walk continues past the Heeley Dam reservoir to Withens Gate where you pick up the Pennine Way. This takes you across Higher Moor to the Stoodley Pike summit. Here you will find the impressive monument, built in 1856 at the end of the Crimean War. You can climb the stairs of the monument to a viewing platform and enjoy wonderful views over Calderdale.
From the summit you descend to the Rochdale Canal where a long waterside section leads back to Todmorden. It's a lovely section of the canal with old bridges, mills and locks. The surrounding hills and countryside make a splendid backdrop.
You can also reach the hill from nearby Hebden Bridge by following the Pennine Bridleway.
If you'd like to extend your walk then you could follow Pennine Way the to the nearby Withens Clough Reservoir. There is a nice waterside footpath with good views of the surrounding moorland and back to the monument. View Full Details>>
Studley Park and Fountains Abbey
4 miles (7 km)
This marvellous attraction boasts 800 acres of beautiful parkland set in the Yorkshire countryside. Explore the beautiful landscaped Georgian water garden of Studley Royal, before heading to the fascinating 12th-century Fountains Abbey. Look out for beautiful statues, follies and the many resident deer in the deer park. The ancient corn mill, the 17th century Fountains Hall and the Victorian Gothic church are also well worth a look.
The park is located just to the west of the North Yorkshire city of Ripon on the edge of the Nidderdale AONB. The Ripon Rowel long distance footpath passes the park so you can pick this up to extend your walking in the area. Heading south will take you through the countryside to Ingerthorpe and Markington.
Just to the east you can pick up the towpath of the Ripon Canal and enjoy an easy walk to Newby Hall. The 18th century house is well worth a visit, with its splendid gardens and views over the River Ure. View Full Details>>
Sutton Bank and the Kilburn White Horse
6 miles (9 km)
This challenging circular walk in the North York Moors visits the Kilburn White Horse, the lovely Gormire Lake and the scar at Sutton Bank. It's one of the premium walks in the park and a must see if you are in the area.
You start at the car park which sits just under the white horse and pick up the Cleveland Way to take you to the 978 ft (298 m) summit of Sutton Bank. The hill is a high point in the Hambleton Hills and commands splendid views over the North York Moors, the Vale of York and the Vale of Mowbray. At the summit you will find the fascinating Sutton Bank National Park Centre where you can find out how the dramatic landscape was formed in the ice age. From the viewing platform there are views of Roulston Scar, Hood Hill and Lake Gormire. There's a handy view indicator which displays all the landmarks you can see. Also look for gliders setting off from the top of the hill on fine days.
From the summit you descend through woodland to Gormire Lake, passing the striking Whitestone Cliff as you go. You continue through the countryside before a final woodland section through the Hoodhill Field Plantation returns you to the car park.
The area is also great for mountain biking. The North York Moors National Park Authority has created a green, blue and red trail. These are all waymarked and start from the Sutton Bank National Park Centre where you can hire bikes. View Full Details>>
Swinsty Reservoir
3 miles (5 km)
This is a nice, easy circular walk around Swinsty Reservoir in the Yorkshire Dales. The path is well surfaced and largely flat making the walk suitable for all abilities. The trail runs for a distance of about 3 miles so it's perfect for a peaceful afternoon stroll.
The walk starts at the car park on the eastern side of the reservoir and follows the footpath through woodland to the Fewston Embankment, passing Fewston on the way. You head along the Fewston Embankment with splendid views of both Swinsty Reservoir and the adjacent Fewston Reservoir. A woodland section through the Swinsty Moor plantation then takes you to Swinsty Hall, before coming to the Swinsty Embankment with great views of the River Washburn Valley to the south. A short waterside section past more woodland then returns you to the car park.
It's easy to extend your walking in this lovely area by heading to the nearby Fewston Reservoir, Thruscross Reservoir and Lindley Wood Reservoir for more waterside walks. View Full Details>>
Tabular Hills Walk
48 miles (77 km)
This long distance trail takes you across the southern boundary of the North York Moors National Park. The waymarked path takes you from the coast at Scarborough to Helmsley Circular Walk in the Ryedale district of North Yorkshire.
The route starts at Scalby Mills just north of Scarborough and heads west along the pretty Scarborough Sea Cut and Scalby Beck to Wykeham Forest. The woods consist mainly of pine trees with some great viewpoints to visit such as the Raptor viewpoint where you can look out for buzzards and crossbills.
The next stage takes you through Dalby Forest where you pass the fascinating Bridestones with its fascinating sandstone sculptures.
The route continues to another major walk highlight at the beautiful natural amphitheatre known as the Hole of Horcum shortly before crossing Levisham Moor to take you to Levisham, near Pickering.
The route then skirts the southern edge of Cropton Forest before coming to the delightfully scenic village of Hutton-le-Hole. Look out for sheep roaming the streets at will in this typically picturesque North York Moors village.
You continue west through Gillamoor, Kirk Dale, Riccal Dale and Ash Dale before coming to the finish point at Helmsley, next to the beautiful Duncombe Park. View Full Details>>
Thirsk
4 miles (7 km)
Enjoy a pleasant riverside stroll through this small market town, on this circular walk. Thirsk is an attractive town with a large medieval market square and some interesting Georgian architecture. The rushing waters of the Cod Beck River and fine views towards the Hambleton Hills and Yorkshire Dales make it a very popular place for a walk.
The walk starts in the centre of town and picks up footpaths along the Cod Beck river. You follow the river north to the village of South Kilvington before turning west towards the woodland of the Underwood Plantation. You then turn south to head through the countryside to New Thirsk, before returning to the town centre.
You can then head south towards Sowerby Flats and explore the delightful Georgian village street of Sowerby.
The town was the home of the authour James Herriot. You can explore the villages and countryside associated with his work on the Herriot Way long distance trail. There's also a musuem at Skeldale House in the Kirkgate of Thirsk. It was the surgery of local vet James Wight, better known by his pen name, James Herriot. The museum tells the history of veterinary science and is one of the most popular attractions in the town. View Full Details>>
Thorp Perrow Arboretum
1 miles (2 km)
Explore 100 acres of woodland, gardens and lakes in this beautiful arboretum near Bedale in North Yorkshire. It's perfect for an easy afternoon stroll with a series of good footpaths including tree trails, a nature trail and a children's trail. There's lovely grassy paths, glades, bays, and avenues connecting the different sections of the arboretum. There's a wonderful collection of rare trees and plants from China, Japan, North America, Chile, and Europe.  In spring there are daffodils, wild flowers and bluebells while in the summer the hydrangeas are in full bloom. In autumn the colours of the trees create a spectacular natural fireworks display.
The site also includes a wonderful Bird of Prey and Mammal Centre with one of the largest collections of birds of prey in the north of England. These include eagles, falcons, hawks, vultures and owls with experts giving flying demonstrations.
To extend your walk you can head into Bedale and enjoy a peaceful stroll along the delightful Bedale Beck. View Full Details>>
Thruscross Reservoir
5 miles (8 km)
This is a delightful waterside walk around Thruscross Reservoir in the Yorkshire Dales. It's a beautiful area with the tranquil waters of the reservoir surrounded by peaceful woodland and beautiful countryside. The circular route runs for a distance of about 5 miles with small hill climbs long the way. As such it should take just under 2 hours to walk all the way around.
The walk begins at the car park at the southern end of the reservoir and takes you along a good footpath to Whit Moor, Far Comb Hill and past the hugely impressive dam. It is a fairly easy walk with woodland sections, waterside sections and some moderate climbs. Highlights include the impressive Washburn Dam near the start. This historical landmark makes for a great photo.
Thruscross is located near to Leeds and Harrogate.
You can easily extend your walk by heading to the adjacent Fewston Reservoir. A riverside footpath along the River Washburn will take you there. Swinsty Reservoir is also just a little further south and offers a shorter walk. View Full Details>>
Thrybergh Country Park
2 miles (2.7 km)
Enjoy a waterside walk around Thrybergh Reservoir in this beautiful country park in Rotherham. View Full Details>>
Todmorden Centenary Way
22 miles (35 km)
This is a splendid circular walk through the beautiful Calder Valley from the market town of Todmorden in West Yorkshire.
The walk takes you across a series of atmospheric moors and past several lovely reservoirs, including Ramsden Clough and Warland reservoirs. There are also waterside sections to enjoy along the Rochdale Canal before a visit to the noteworthy Stoodley Pike. View Full Details>>
Towton Battlefield
4 miles (6.2 km)
This historical walk explores the site of the Battle of Towton which was fought on 29 March 1461 near the Yorkshire village of Towton. View Full Details>>
Trans Pennine Trail
215 miles (346 km)
This terrific walking and cycling trail runs from coast to coast across northern England entirely on surfaced paths. It starts on the Yorkshire coast at Hornsea and passes through Yorkshire, Derbyshire and Greater Manchester before finishing on the Merseyside coast at Southport. View Full Details>>
Troller's Gill
7 miles (11.5 km)
This walk takes you to the wonderful limestone gorge of Troller's Gill in Wharfedale in the Yorkshire Dales. The walk starts in Burnsall and heads along the River Wharfe and the Dales Way to Haugh. Here you turn north and head to Skyreholme along the Fir Beck. Soon after you come to the splendid Parceval Hall Gardens. This Grade II listed manor house has 24 acres of formal and woodland gardens to explore and is an added bonus on the walk. 
From Parceval Hall you follow the Skyreholme Beck to Troller's Gill. It's a magnificent sight and well worth the climb!
The route then descends through Appletreewick Pasture and Hartlington, returning to Burnsall. View Full Details>>
Twistleton Scar
5 miles (8 km)
Enjoy wonderful views towards Ingleborough and Whernside on this circular walk in the Yorkshire Dales. It's a moderate walk with great limestone scenery and views of the surrounding hills. You can start and finish the walk from the pretty village of Chapel-le-Dale.
To extend your walk, head north east and visit the splendid Ribblehead Viaduct. View Full Details>>
Ulley Country Park
1 miles (2 km)
Enjoy a short walk or cycle around the beautiful Ulley Reservoir near Rotherham. There are lovely paved paths around the reservoir and fanatastic views of the surrounding Yorkshire countryside. It's also great for birdwatching with a number of water loving birds to see on the water. You can start your exercise from the car park on the north western side of the site.
National Cycle Route 6 runs past the park so you could continue your ride along the Rotherham to Worksop cycle route. View Full Details>>
Urra Moor
6 miles (9 km)
Urra Moor is the highest moor in the North York Moors and an atmospheric and beautiful place for a walk. This route takes you to the high point at Round Hill which reaches a height of 454 metres (1,454 ft) above sea level. There's some wonderful moorland scenery with the lovely purple heather in the late summer months. There's also far reaching views across the national park from the elevated position of the moor.
You can start the walk from the Clay Bank car park just to the north of the moor. The route then follows a section of the Lyke Wake Walk across Carr Ridge to Round Hill. The route then turns west to Medd Crag before returning north to Cowkill Well. From here it is a short distance back to the car park.
On your walk look out for some interesting carved rocks including the Face Stone, a carved stone about 1 metre (3 ft 3 in) in height into which has been carved the shape of a face.
To extend your walking in the area you could try the Wainstones walk which also starts at the Clay Bank car park. The stones are a series of fascinating sandstone rocky outcrops with a number of interesting Bronze Age carvings. They are located just a mile west of the start/finish point for this walk so are easy to visit.
Just next to the Wainstones you will find Lord Stones Country Park. Here you will find a number of ancient stones with prehistoric carvings. There's also a fantastic viewpoint on Cringle Moor with a viewfinder detailing several landmarks you can see.
Two long distance paths also pass Urra Moor. You can pick up the Cleveland Way and the Lyke Wake Walk to further explore this lovely area on the moors. View Full Details>>
Wainstones
2 miles (4 km)
Climb Hasty Bank Hill and visit the fascinating Wainstones on this circular walk in the North York Moors. The Wainstones are a series of sandstone rocky outcrops with a number of interesting Bronze Age carvings. They are located near the village of Great Broughton and make for a splendid walking destination.
This walk begins at the car park on Clay Bank Road and climbs Hasty Bank using the Cleveland Way National Trail. From the summit there are wonderful views of the Tees Valley and the nearby Roseberry Topping and Urra Moor. View Full Details>>
Wainwright's Coast to Coast
183 miles (294 km)
Travel from the west coast of England to the east along this breathtaking route devised by Alfred Wainwright. View Full Details>>
Wakefield Canal
9 miles (14 km)
Follow the Wakefield Branch of the Aire and Calder Navigation Canal from Wakefield to Castleford on this waterside walk in West Yorkshire. The towpath is quite open for much of the way so there are nice wide ranging views of some beautiful countryside to enjoy. The route finishes at Castlefield railway station so you can return easily by public transport.
Cyclists can enjoy the section of the canal from Southern Washlands to Altofts.
The walk starts on the River Calder in the centre of Wakefield, near Kirkgate railway station. Follow the river east and then north and you will soon come to the canal and the Southern Washlands Nature Reserve. The pretty canal passes right past the reserve which has a series of lakes and lots of wildlife to look out for. Cyclists can pick up the towpath here too.
The route continues to the notable Stanley Ferry Aqueducts. The impressive Victorian structure was built in 1839 to take the Aire and Calder Navigation over the River Calder. The more modern one was built in 1981.
After passing the aqueducts the canal bends round to the east, passing Altofts and Whitwood before coming to Castleford.
Part of the route follows the long distance Trans Pennine Trail. You can use the trail to extend your walking in the area to the north of the canal and the River Calder.
Just to the south of Wakefield you can enjoy more waterside trails around Pugneys Country Park.
To continue your canal walking head south to the Barnsley Canal which runs from Walton to Royston. View Full Details>>
Walshaw Dean Reservoir
4 miles (7 km)
This walk makes use of a section of the Pennine Way to take you along this series of pretty reservoirs in Calderdale. There's some splendid moorland scenery and waterside paths along the reservoirs.
You start the walk from the Clough Foot car park and follow the Pennine Way to Walshaw Dean Lower Reservoir. The path continues along the middle reservoir and upper reservoir where you cross the Dam. You then return to the car park on the western side of the reservoirs.
If you continue along the Pennine Way you will come to Top Withens. This ruined farmhouse is said to have been the inspiration for the location of the Earnshaw family house Wuthering Heights in the novel of the same name by Emily Bronte. It is located about a mile from the upper reservoir, just east of Withins Height below Delf Hill. The video below shows an alternative route from Top Withens to the reservoirs.
The Gorple Reservoir and Widdop Reservoir walks also start from the same location so it's easy to extend your walking in the area. View Full Details>>
Walton Hall Park
3 miles (5 km)
A walk around the pretty parkland surrounding Walton Hall in Wakefield. Walton Hall is a Georgian mansion on an island surrounded by its own lake. The walk takes you past the lake, into the peaceful woodland of Haw Park Wood and then along the Barnsley Canal.
The Trans Pennine Trail runs past the park so you could continue your walk along the Barnsley Canal or head to the nearby Anglers Country Park. View Full Details>>
Way of the Roses
170 miles (274 km)
This fabulous 170 mile national cycle network route takes you right across the country from west to east coast along off road paths and quiet country roads. View Full Details>>
Wentworth Woodhouse
6 miles (9.5 km)
Explore the extensive parkland and gardens surrounding this Grade I listed country house in the village of Wentworth, near Rotherham.
The circular walk starts in Wentworth village and picks up the Rotherham Round long distance trail to take you into Wentworth Park. In the park you will find resident deer, a large serpentine pond, woodland trails and a number of follies. The walk continues to Scholes before returning to Wentworth on public footpaths. Tours of the house with its Long Gallery,Green Dining Room, Chintz Suite,Marble Saloon, Pillared Hall and Whistlejacket Room are also available.
If you would like to continue your walking in the area then the Rotherham Round Walk and the Barnsley Boundary Walk both run through Wentworth. The pretty Westwood Country Park is also only a few miles to the west. It has a number of pleasant woodland walking trails and a reservoir. View Full Details>>
West Burton Falls
5 miles (8 km)
This circular walk visits the delightful Wensleydale village of West Burton before exploring the waterfalls, rivers, countryside and woodland surrounding the settlement. The village is something of a hidden gem of the Yorkshire Dales with a pretty village green surrounded by attractive cottages.
The walk starts on the bridge over the Walden Beck and follows footpaths to the Cauldron Falls. It's a delightful area with a little bridge and a waterside park with lovely views of the rushing falls.
After exploring the falls and taking some photos, you head south along the pretty Walden Beck towards Walden. This section climbs to over 1200ft with wonderful views over Wensleydale and Castle Bolton.
At Walden you turn north, passing through the woodland of Burton Pasture before returning to the village.
West Burton is located just 1.5 miles south of Aysgarth Falls. The falls are considered one of the major attractions of the Yorkshire Dales.
The Herriot Way long distance footpath also starts in Aysgarth village. View Full Details>>
Westwood Country Park
2 miles (4 km)
This pretty country park is located near Wentworth and Rotherham in Yorkshire. In the park you will find miles of woodland walking trails and a waterside path along a small reservoir. The Barnsley Boundary Walk runs through the park so you could pick this up to continue your walking in the area. You could also head a few miles east to Wentworth Woodhouse where you will find miles of walking trails through the parkland and gardens surrounding the large country house. View Full Details>>
Wharncliffe Woods
9 miles (15 km)
Enjoy miles of cycling and walking trails through this large wooded area near Rotherham. The route starts at the Woodhead road car park and follows the Trans Pennine Trail north through the woods towards Wortley. View Full Details>>
Whernside
8 miles (13 km)
Climb to the highest point in North Yorkshire on this challenging circular walk in the Yorkshire Dales. Whernside is one of the Yorkshire Three Peaks, with the others being Ingleborough and Pen y ghent. The route runs for a distance of just under 8 miles with a steep ascent and descent, meaning a good level of fitness is required.
The circular walk begins at Ribblehead and heads to the Blue Clay Ridge via the magnificent Ribblehead Viaduct. You continue your ascent passing the pretty Little Dale Beck and Force Gill where you can see a series of waterfalls. The route then passes Knoutberry Hull and a small tarn before arriving at the 736 m (2,415 ft) Whernside summit. From here there are fantastic views over the Yorkshire Dales, the Lake District and Morecambe Bay.
From the summit you descend to Broadrake before crossing the lovely Winterscales Beck. You then follow the beck to Gunnerfleet Farm, and on to the finish point at Ribblehead.
To extend your walking in the area you could try our easy circular walk around the magnificent Ribblehead Viaduct. The Grade II* listed structure is one of the England's greatest monuments to Victorian engineering.
The long distance Dales Way and Ribble Way both pass near to the mountain so you could pick up these splendid trails to further explore the area. View Full Details>>
Whitby to Robin's Hood Bay
6 miles (10 km)
This coastal walk follows a popular section of the Cleveland Way from Whitby to Robin's Hood Bay. It's a beautiful stretch of coast with pretty bays and cliff top views. The walk runs for about 7 miles on generally good, waymarked footpaths.
The walk starts in Whitby on the River Esk and heads to Whitby Abbey. The atmospheric ruined abbey overlooks the North Sea on the East Cliff above Whitby. It's a very photogenic spot with the abbey ruins surrounded by coast, river and countryside.
The route continues to Saltwick Bay and the Whitby Lighthouse, before passing Oakham Beck and Rain Dale. Soon after you come to the fishing village of Robin Hood's Bay. The village is very picturesque with lots of old fishermen's cottages.
You could return the same way or turn it into a circular walk by following a track inland to Hawsker and Stainsacre. The trail can be picked up in the village just to the west of the coast path.
To extend your walk you can continue along the coast path to Ravenscar and visit Harwood Dale Forest. There's lots of footpaths and bridleways to explore the coniferous woodland with its pine and spruce trees, streams and ponds. You can also try the Ravenscar to Robin Hoods Bay Circular Walk which perfectly combines some fine inland moorland scenery and the coast.
Wainwright's Coast to Coast starts at Robin's Hood Bay so you could pick up this long distance trail and head inland towards Littlebeck and explore the North York Moors National Park. For example you could head just south of Littlebeck and visit the lovely Falling Foss waterfall.
Heading west along the coast path will take you to Runswick Bay where there is a delightful fishing village with a sandy beach and pretty little cottages. View Full Details>>
Widdop Reservoir
4 miles (6 km)
Widdop Reservoir is located near Hebden Bridge in Yorkshire. This circular walk takes you around the reservoir and through some stunning scenery. You begin at the Clough Foot car park and follow Graining Water to the reservoir. You then climb to Great Edge Bottom and Flaugh Hill with great views of the reservoir and surrounding countryside. You return via Scar Hollow and Cludders Slack using the Pennine Bridleway long distance walking route.
If you would like to continue your walk you could head to the nearby Hardcastle Crags where you will find a beautiful woodland valley with streams and waterfalls. The Gorple Reservoir walk and the Walshaw Dean Reservoir walk also start from the same location. View Full Details>>
Wilberforce Way
60 miles (97 km)
Follow the Wilberforce Way from Hull to York on this walk created in memory of Hull's most famous son, William Wilberforce the Slave abolitionist.
You start at the Deep Aquarium, on the River Humber in Hull and head north along the River Hull to Beverley, with its magnificent Minster. View Full Details>>
Winscar Reservoir
3 miles (5 km)
Enjoy a cycle or walk along the beautiful Winscar Reservoir in the Peak District. The reservoir is ideal for a short, easy cycle or walk using the waterside tarmac path on the eastern side. The surrounding scenery of the Peak District makes a wonderful backdrop. You can start your outing from the car park on the eastern side of the water. There's another public parking area in Dunford Bridge just to the south if you'd prefer to start from there.
Winscar Reservoir is located south of Holmfirth and west of Penistone. It's situated on the Trans Pennine Trail so there is scope for continuing your exercise along this trail. You could head east to the nearby Langsett Reservoir where you can enjoy more waterside walking and beautiful scenery. If you were to head south west along the trail it would take you to Woodhead Reservoir and Torside Reservoir. View Full Details>>
Wintersett Reservoir
2 miles (2.5 km)
This pretty reservoir near Wakefield has a nice walking trail running along the western side of the water. The lake is located close to the village of Ryhill, just a few miles south east of Wakefield town centre.
There's a car park at the northern end of the reservoir where you can start your walk. The trail runs through woodland passing the adjacent Cold Hiendley Reservoir on the way. There's great views across the water to the lovely surrounding Yorkshire countryside.
It's easy to extend your walk by visiting Anglers Country Park just north of Wintersett. Here you'll find a large lake with lots of wildlife to look out for on the water. If you head west you can head through Haw Park Wood and pick up the Barnsley Canal. The reservoir was actually built in 1854 to feed the canal. View Full Details>>
Withens Clough Reservoir
2 miles (3 km)
Enjoy an easy circular walk around this attractive reservoir in the south Pennines. There is a good footpath running around the perimeter of the water with great views of the pretty countryside of Withens Clough and the Stoodley Pike Monument.
There is a parking area just to the east of the reservoir. Park here and then follow the Calderdale Way to the reservoir.
The walk can be extended by following the Pennine Way to Stoodley Pike. Here you will find the Stoodley Pike monument, built in 1856 at the end of the Crimean War. You can climb the stairs of the monument to a viewing platform and enjoy wonderful views over Calderdale.
You could also follow the Pennine Way south west and visit the nearby Warland Reservoir and White Holme Reservoir.
The reservoir is located near to the towns of Todmorden and Hebden Bridge, a mile to the west of Cragg Vale. View Full Details>>
Wombwell Wood
1 miles (2 km)
Enjoy a peaceful walk around these pretty woods near Barnsley. View Full Details>>
Worsbrough Mill Country Park
2 miles (2.5 km)
This splendid park includes a historic 17th Century working water mill set in 240 acres of lovely parkland. View Full Details>>
Wykeham Forest
4 miles (6 km)
This large forest in the North York Moors has miles of walking trails and a mountain bike trail. View Full Details>>
Wyming Brook
1 miles (1.5 km)
Enjoy a waterside walk through the pretty Wyming Brook Nature Reserve on this route near Sheffield. The popular footpath takes you through peaceful woodland with a babbling brook, mossy crags, stone steps and wooden bridges.
You can start your walk from the car park off Redmires Road just north of the lower reservoir and the Redmires woodland plantation. You then head north through the reserve to Rivelin Dams. The area is also a designated nature reserve with lots of interesting flora and fauna. Look out for birds including crossbills, redstarts, wood warblers and pied flycatchers as you make your way along the popular trail.
If you prefer the walk could also be started from the Rivelin Lower Reservoir car park and completed from north to south. You could also turn it into a circular walk by heading east along Wyming Brook Drive to Reddicar Clough and then
The brook links Redmires Reservoir and the Rivelin Dams so it's easy to extend your walk. Wyming Brook Drive runs just south of Rivelin Dams and is a good track for walking with more attractive woodland.
You're also not far from the Rivelin Valley Nature Trail. It's a similar walk taking you through a wooded gorge with a rushing river. View Full Details>>
Yeadon Tarn
1 miles (1.5 km)
Enjoy an easy circular walk around this pretty lake in Leeds. There's a nice surfaced footpath running around the perimeter of the tarn for just under a mile. Look out for various water loving birds on the water.
The Leeds Country Way long distance footpath runs through nearby Horsforth so you can pick this up to extend your walk. A public footpath runs from Yeadon past Horsforth Golf Club and Leeds Bradford Airport to Scotland where you can pick up the Leeds Country Way. It runs east to Golden Acre Park where there are more good walking trails in lovely surroundings. View Full Details>>
Yearsley Woods
2 miles (4 km)
These expansive woods in the Howardian Hills have mountain bike trails and a series of footpaths to try. The woods are quite hilly on the north western side so there's good opportunities for some fast descents for cyclists. There's also good wide footpaths leading to a large picturesque pond and a couple of smaller ponds. Look out for a variety of woodland birds as you make your way along the paths.
The woods are located just a mile to the east of the Foss Walk long distance trail. You could pick this up near Oulston to extend your walking in the area.
A couple of miles east of the forest you can pick up the Ebor Way at Cawton.
The Nunnington and the River Rye walk is also nearby and a great way to explore the Ryedale area of the Howardian Hills. View Full Details>>
York Millennium Way
23 miles (37 km)
A circular walk around the outskirts of this historic city. The route runs for about 23 miles visiting some of the highlights of the area. View Full Details>>
York River Walk
2 miles (3.5 km)
Enjoy an easy stroll along the River Ouse on this waterside circular walk through York. You'll visit the splendid Rowntree Park, York Millennium Bridge, Tower Gardens and York Castle. There's also views of the famous York City Walls parts of which date from Roman times. View Full Details>>
York to Selby
16 miles (25 km)
This lovely cycle and walk route starts on the banks of the River Ouse in the city of York and follows the Trans Pennine Trail and the York to Selby Railway Path south to Selby.
The mostly flat, off road route is ideal for a relaxing afternoon's cycling or walking and has views of York racecourse and the River Ouse. It runs for a distance of about about 16 miles passing Bishopthorpe, Naburn Bridge on the River Ouse, Riccall and Barlby on the way.
In Selby you can continue your exercise at the Selby Canal. View Full Details>>
Yorkshire Three Peaks
25 miles (40 km)
Visit the famous Yorkshire Dales three peaks of Pen y ghent, Whernside and Ingleborough on this challenging circular walk. View Full Details>>