Somerset Walks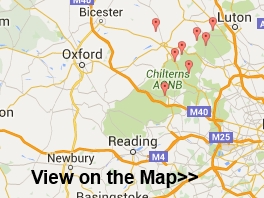 With beautiful coast and countryside Somerset is an ideal place for walkers. Highlights include the splendid Exmoor National Park and the wonderful Quantock Hills.
There's also the popular cities of Bristol and Bath with some splendid walking to be found on our Coastal Walks Near Bristol and Woodland Walks Near Bristol.
Use the filter to show walks of a certain type such as woods, reservoirs, hills, long distance, country parks, canals and rivers.
In the spring walkers flock to the beautiful bluebell woods in the Somerset area. Click the 'Woodland' button below to see these.
Use the links to view full route information including elevation profiles, interactive maps and GPS downloads.
You can also view an overview map of all the routes in the using the Somerset Walk Map>>
Route Name
Distance
Description
Ashton Court Park
3 miles (5 km)
A short circular walk around one of England's most popular country parks in Long Ashton, Somerset. The Ashton Court Estate is located near Bristol and is comprised of 850 acres of woodland, parkland and gardens. Highlights include Ashton Court Meadow nature reserve which contains a wide range of flowering plants. There is also a deer park and Clarken Combe - a woodland area with a range of plant species.
The park is also good for cycling with National Cycle Route 33, known as the Festival Way running through the park. View Full Details>>
Bath Canal Walk
5 miles (8 km)
This is a popular walk along the Kennet and Avon Canal from Bath to Bradford on Avon. It's about a 10 mile walk along the towpath taking you from Somerset into Wiltshire on the southern fringes of the Cotswolds AONB. On the way you'll pass pretty locks, lots of barges, delightful little cottages, interesting villages, and attractive parks and gardens.
The walk starts at Bath locks situated at the start of the Kennet and Avon Canal. You then head north towards Bathwick passing through tunnels as you go. At Bathwick you pass the lovely Sydney Gardens which are worth a slight deviation from the canal to explore. The gardens are the only remaining eighteenth-century pleasure gardens in England.
The path continues to the village of Bathampton where you can take a small detour to visit the Toll Bridge over the River Avon. The bridge and toll house are both Grade II listed. There's splendid views from the bridge down to the beautiful weir below.
At Bathampton you turn south to Claverton. The little village has a Grade II listed pumping house and a church which dates from the 13th century.
You continue south towards Monkton Combe, passing the Dundas Aqueduct which carries the Kennet and Avon Canal over the River Avon on the Somerset Wiltshire border. It's a real highlight of the walk with great views over the river and the surrounding countryside from the elevated position of the aqueduct. You can virtually explore this section of the canal using the google street view link below.
The route then heads to Limpley Stoke and Freshford, passing Conkwell Wood on the way. The final section takes you into Wiltshire where you will pass the impressive Avoncliff Aqueduct and Barton Farm Country Park before finishing in Bradford Upon Avon. Barton Farm is worth exploring if you have time. It includes historic buildings, craft shops and tea rooms while the farmhouse, granary and tithe barn of the original Barton Farm date back to the 14th century.
There's lots of good options for extending your walking around the canal. At Bathampton you can pick up the tremendous Bath Skyline Walk where you can enjoy fabulous views over the city. View Full Details>>
Bath Skyline Walk
6 miles (9 km)
Enjoy wonderful views of the city of Bath on this popular circular walk. The walk has been devised by the National Trust so takes place on waymarked, well maintained footpaths.
The walk begins on Bathwick Hill and then heads south to Widcombe passing Smallcombe Wood. The wood is an excellent place for birdwatching with nuthatch, wrens and blackcap to look out for. The route continues past the stunning Prior Park with its beautiful lakes and Palladian Bridge. You then cross Claverton Down before turning north towards Claverton where you will find the excellent American musuem. The path continues north towards Bathampton where there is a nice woodland section through Bathampton Woods. You then turn south through more woodland to Sham Castle, an 18th-century folly which makes a good spot to rest and enjoy the wonderful views. The final section takes you from the castle to Bathwick Hill and the finish point. It's a splendid walk with varied scenery and consistently wonderful views over Bath towards the Mendip Hills.
At Bathampton you can pick up the Kennet and Avon Canal and try the Bath to Bradford Upon Avon Canal Walk. View Full Details>>
Bathampton
10 miles (16 km)
This village east of Bath has some nice waterside trails along the River Avon and the Kennet and Avon Canal. There's also some hills climbs to the south of the village on Bathampton Rocks and Bathampton Down. View Full Details>>
Batheaston
4 miles (6.2 km)
This village sits on the eastern edge of the city of Bath. There's some nice local river and canal walks plus a fine viewpoint just to the west of the settlement. View Full Details>>
Blagdon Lake
1 miles (1.5 km)
Along the northern end of this large lake you'll find a lovely footpath running along the lake shore and through the lakeside woodland. On open days you can also visit the Discovery Wood where you can see roe deer, badgers, foxes and otters. There are nesting boxes for owls, tits and kestrels too. On the nature trail there are wildflower meadows with Green winged orchid, knapweeds, white ox-eye daisies and pink devils bit.
There's also the Blagdon Pumping Station and Visitor Centre with science and environment exhibits, a picnic area and views of the impressive dam.
You could also start your walk from the village of Blagdon and pick up a footpath heading east from the village to the lake. This trail will take you past Holt Farm to the southern edge of the lake. You can enjoy a long circular walk around the lake using country lanes and other public footpaths.
If you would like to continue your walking in the area then you could head to the nearby Chew Valley Lake where there is a lovely circular nature trail to try. You could follow the waymarked Two Rivers Way east to visit the lake and the attractive village of Chew Magna. View Full Details>>
Bleadon Hill
2 miles (3.5 km)
Enjoy great views to the Somerset Levels and coast on this climb to Bleadon Hill. As well as the views there's lots of flora and fauna to enjoy. Look out for plants including wild thyme, common spotted orchid, pyramidal orchid and bee orchid. You may also see Buzzards flying overhead.
The hill is located just to the south east of Weston-Super-Mare. There is roadside parking on the Roman Road running across the hill. From here you can follow country lanes to Upper Canada before picking up footpaths to take you across the woodland on Hutton Hill. You then follow the West Mendip Way along the Roman Road to take you back to the car park. The walk can be extended by heading south towards the village of Loxton. You can follow the West Mendip Way past Loxton Hill and Loxton Wood to the village. Here you will find the Parish Church of St Andrew which dates from the 11th century.
You could also head to the larger village of Bleadon just to the south west of the hill. Here you will find the Grade I listed Church of St Peter and St Paul which dates from the 14th century. There are also good options for taking on refreshments after your walk.
If you'd like to further extend your walk then head west to the coast and explore the wonderful Brean Down where there are splendid views of the Bristol Channel, south Wales and Weston Super Mare.
If you head south east along the trail you can visit the nearby Loxton village, Crook Peak and Wavering Down for more great hill top walking. View Full Details>>
Bossington Hill
3 miles (4.5 km)
Enjoy fabulous views of the Exmoor coastline on this bracing climb near Porlock. The area also includes attractive flora including bell heather, ling heather and western gorse. Look out for wildlife including buzzards, peregrine falcons, kestrels.
The walk starts from the car park at the end of Hill Road, just east of the village of Bossington. You then head north along public footpaths before picking up a section of the South West Coast Path to take you towards the hill summit. From here there are lovely views over the Bristol Channel to the Welsh coast.
An alternative route is to follow the coast path from the village of Bossington to Hurlstone Point. Then turn south to reach the hill.
You can easily extend the walk by exploring the Holnicote Estate and climbing to Selworthy Beacon. The beacon is located just to the east of Bossington Hill.
Also nearby are the settlements of Porlock and Porlock Weir. Porlock Weir is particularly lovely, with 17th century cottages and a delightful harbour. View Full Details>>
Brandon Hill and Cabot Tower
1 miles (1 km)
This pretty park and nature reserve is located in the centre of Bristol. It's a splendid place to go for a stroll with a wildflower meadow, ponds and the impressive Cabot Tower. You can climb the 105 feet (32 m) high tower for panoramic views over the city.
The park is good for wildlife spotting. Look out for frogs, toads and newts in the pond and birds such as blackcap and jay in the woodland area.  You can also try the tree trail and learn about different species of trees in the park.
If you would like to continue your walking in Bristol then you could pick up the River Avon Trail and follow it to the nearby Leigh Woods. Here you will find a nature reserve with miles of peaceful woodland trails. View Full Details>>
Brean Down
2 miles (4 km)
Explore this beautiful natural pier and enjoy wonderful coastal views on this walk on the Somerset coast. The promontory stands at 318 feet (97 m) high and is a continuation of the Mendip Hills. As such there is some climbing involved but you are rewarded with wonderful views of the Bristol Channel, south Wales and Weston Super Mare. At the seaward end you will find Brean Down Fort which was built in 1865 and then re-armed in the Second World War.
The area is a nature reserve and has an abundance of interesting flora and fauna. Look out for birds including peregrine falcon, dunnock and kestrel. Butterfly species include chalkhill blue, dark green fritillary, meadow brown and marbled white. In the summer months there are lots of pretty wildflowers and plants including Somerset hair grass, wild thyme, horseshoe vetch and birds-foot-trefoil.
This circular walk starts at the car park and takes you to the fort, Howe Rock and Sprat Beach at the end of the promontory. You return on an alternative path. There is a cafe at car park where you can enjoy refreshments after your walk.
If you'd like to cycle to the reserve then you could follow National Cycle Route 33 from Burnham-on-Sea or Weston-super-Mare.
The West Mendip Way starts from Uphill next to the down. You could pick this up and head to the nearby Bleadon Hill to extend your walk. To the south east you will find the prominent hill of Brent Knoll. The hill summit provides fine views across to the down.
Just to the north of Weston-Super-Mare you will find the wonderful Sand Point. This is a similar area to Brean Down with a beautiful peninsula jutting out into the Bristol Channel. View Full Details>>
Brendon Hills
5 miles (7.5 km)
Explore the Brendon Hills range on this challenging walk in the Exmoor National Park. The hills are a less well known area of the county so provide an opportunity for a quieter walk in idyllic surroundings. The attractive landscape consists of streams, rivers, rolling hills and wooded valleys.
The walk starts from the village of Wheddon Cross near Cuttcombe. You then pick up the Coleridge Way and climb to Lype Hill, the highest point in the range at 1,388 feet (423 m). From here you can enjoy lovely views over the attractive Somerset and Exmoor countryside. The route then passes Lype Common and Colly Hill before descending to the village of Luxborough where you can enjoy refreshments.
To continue your walking in the area you can climb the nearby Dunkery Beacon or pick up the Samaritans Way South West. There are also good woodland walking trails if you head north to Croydon Hill Iron Age hill fort from Churchtown.
If you continue east along the Coleridge Way you will come to Combe Sydenham Country Park. View Full Details>>
Brent Knoll
3 miles (5 km)
This nice circular walk climbs to a prominent hill on the Somerset Levels. The route runs for just over 3 miles, providing fine views to the coast. There's also a visit to the two villages at the foot of the hill which both have interesting old churches to see.
The walk starts at the village of Brent Knoll which lies a short distance to the west of Brent Knoll hill. From here you can pick up footpaths heading north east to the 137 m (449 ft) summit of the hill.  Here you will find the noteworthy Brent Knoll Camp an Iron Age hill fort, with multiple ramparts (multivallate) following the contours of the hill, broken only by the main entrance on the eastern side. It has been designated as a Scheduled Ancient Monument and is now in the care of the National Trust. There are great views over Burnham on Sea and Brean to enjoy from here too.
After exploring the hill top the route descends north to the village of East Brent. Here you can visit the interesting 15th century church which is Grade I listed. It's also a good place to stop for refreshments at what is roughly the half way point on the walk. The Brent Knoll Inn has a good menu and a lovely beer garden to relax in. You can find it just to the east of the village at postcode TA9 4JG.
After exploring East Brent the route then picks up footpaths on the northern side of the hill. These bend round to the west to return you to the finish point back in the village. View Full Details>>
Bridgwater and Taunton Canal
14 miles (22.5 km)
Follow the towpath of the Bridgwater and Taunton Canal on this easy walk or cycle in Somerset. The multi user path runs for about 14 miles from the Bridgwater Marina to Firepool Lock next to the River Tone in Taunton. It's a great way to see the lovely countryside and pretty villages of lowland Somerset. The route follows National Cycle Route 3 making it a great option for families looking for a safe cycle ride or walkers looking for an easy stroll. Along the way there's lots of interesting lock structures and old bridges to look out for.  At Mansel lock you will find a fascinating scale model of the sun with planets set along the towpath for six miles in both directions, demonstrating the scale of the solar system. There's also a series of nice pubs and cafes where you can enjoy refreshments.
The canal is great for wildlife with heron, moorhen, coot and a variety of dragonflies to look out for on the way. There's also lots of interesting plants and wildflowers in the summer months.
The route starts at the pretty marina in Bridgwater and follows the canal south through the town and out into the countryside. You then pass the villages of North Newton, Creech St Michael and Bathpool, before entering Taunton.
At Bridgwater you can pick up the long distance River Parret Trail to extend your walk. You can follow it north along the river to the beautiful Bridgwater Bay National Nature Reserve.
In Taunton you can pick up the West Deane Way and head west along the River Tone towards Norton Fitzwarren. View Full Details>>
Bridgwater Bay National Nature Reserve
2 miles (2.5 km)
Explore this beautiful nature reserve on this short walk in the Somerset Levels. The reserve is situated on the mouth of the River Parrett with lovely views over the estuary to Stert Island and Burnham-on-Sea. It consists of extensive areas of mudflats, sand banks, reed beds and saltmarshes attracting a large number of birds. Look out for shelduck, curlew, redshank and oystercatcher from the excellent elevated bird hide. There is also an abundance of interesting flora with wildflowers and plants including Somerset hair grass,wild thyme, horseshoe vetch and birds-foot-trefoil.
Steart Marshes nature reserve is also located on the south side of the peninsula with otters, egrets, owls waders and wildfowl to look out for.
The River Parret Trail starts from Bridgwater Bay so you can pick this up to extend your walking in the area. The lovely waterside trail heads south to the nearby village of Combwich and then on to Bridgwater.
This walk start from the Steart car park but you could also start from Combwich or Bridgwater and follow the River Parret Trail to the reserve.
You could also head west along the estuary towards Hinckley Point Nuclear Power Station. It's a lovely walk with great views of the Sterte Flats and Catsford Common. View Full Details>>
Bristol and Bath Railway Path
16 miles (26 km)
This lovely cycle or walk takes you along a disused railway line with its series of charming stations. Starting in the historic city of Bristol you will pass through Staple Hill, Mangotsfield and then Warmley where the station platform contains a cafe - perfect for a stop for refreshments.
The route then takes you along the Avon Valley Railway and past Bitton railway station which also has a cafe.
The final delightful section takes you along the River Avon and into the historic city of Bath. View Full Details>>
Burrington Combe
2 miles (3 km)
Explore this fascinating carboniferous limestone gorge on this circular walk in the Mendip Hills AONB. The site is geologically significant with numerous caves, cliffs and interesting rock formations. There is also an Iron Age univallate hill fort known as Burrington Camp and a variety of plants to look out for including Rock-rose, Wild Thyme and Wood Sage. Look out for mountain goats on the precarious cliff edges. The goats were introduced to the area to help reduce scrub and unwanted plants, so preserving the natural habitat.
You can start your walk at the car park next to the Rock of Ages on the eastern side of the Coombe. You then climb east across the site reaching a height of nearly 700ft. From the high points there are magnificent views over the Mendips.
The area is also popular with mountain bikers with some good trails up to Beacon Batch.
To extend your walk you can head west to Mendip Lodge Wood and Dolebury Warren on the Limestone Link. It's a lovely area with an Iron Age hill fort, wildflowers, butterflies and splendid views across North Somerset and the Mendips.
Just to the south west you will find miles of woodland trails in Rowberrow Warren Wood. This is another good place for mountain bikers. The West Mendip Way also runs through the southern section of the wood so you can pick this up and head to Shipham.
You could also visit the nearby Blagdon Lake where there is a nice waterside footpath at the northern end of the water. The climb to Beacon Batch on Black Down hill starts from the car park. The hill is the highest point in the Mendips and provides great views over the lake. View Full Details>>
Burrow Mump
5 miles (8 km)
This walk climbs this small hill overlooking the village of Burrowbridge in the Somerset Levels. On top of the hill there is the striking 18th century ruined church of St Michael's. It's a short, steep climb to the hill summit from the car park but there are lovely views over the Somerset Levels towards Glastonbury Tor and the Rivers Parrett and Tone. This circular walk starts at the Burrow Mump car park and climbs to the ruined church before heading along the river to Samways Farm. Here you head into the countryside along the Burrow Drove and Broad Drove tracks. You continue to Pathe and Stathe where you pick up a trail along the river which leads back to Burrowbridge. There's lovely views across Southlake Moor which can be flooded in winter. This attracts large numbers of wildfowl including pochard, teal and tufted duck. Look out for Otters and newts along the River Parret.
The River Parret Trail runs through Burrowbridge so you can extend your walk by picking up this waterside, long distance trail. If you head south east you will come to Langport while walking north east will take you into Bridgwater. View Full Details>>
Cadbury Castle
1 miles (1.5 km)
Climb to this Iron Age hillfort on Cadbury Hill on this short walk in Somerset. The hill is thought to be the site of King Arthur's Camelot and has a fascinating history. From the high points there are wonderful views over the surrounding Somerset countryside.
You can start the walk from the car park just off Chruch Lane to the east of the hill. You then pick up the footpath on Castle Lane to take you up and around the ramparts of the hill fort. It's a splendid spot with far reaching views over the beautiful woodland and countryside below.
The hill is on the Leland Trail long distance footpath so you have the option of starting your walk from the village of North Cadbury and heading south along the trail to visit the castle. You could also extend your walk by heading west through the countryside to Queen Camel.
You can visit the hill by bike by cycling along National Cycle Network route 266 from Castle Cary or along route 26 from Sherborne. View Full Details>>
Channel to Channel
50 miles (80 km)
This walk takes you from the English Channel to the Bristol Channel, through the Devon and Somerset countryside.
The walk begins on the south coast at Seaton in Devon, and first heads towards Axminster, passing through Seaton Down and Colyton, crossing the River Coly as you go. View Full Details>>
Cheddar Gorge
4 miles (6 km)
This is a circular walk around the magnificent Cheddar Gorge in Somerset. View Full Details>>
Cheddar Reservoir
2 miles (3.4 km)
Follow the waterside path around this reservoir on this easy circular walk in Somerset. There is a good footpath running around the perimeter with parking available at the south eastern end. It's a lovely spot with sailboats on the water and beautiful countryside and woodland surrounding the water. It's about two miles around the reservoir so it makes for a nice afternoon stroll.
It's easy to extend your walking in the area with the spectacular Cheddar Gorge and the delightful Strawberry Line route nearby.
Just to the west of the reservoir you can climb across Wavering Down on the West Mendip Way and visit the beautiful Crook Peak. From here you can enjoy wonderful views towards the coast and into Wales. View Full Details>>
Chew Valley Lake
1 miles (1.2 km)
This walk follows the delightful nature trail which runs along the eastern side of this large lake in Chew Stoke. The trail is well surfaced and offers great views across the lake towards Denny Island, a nesting site for Great Crested Grebe, Tufted Duck and Canada Geese. You will also pass the reed beds where you can look out for Reed Bunting and in the summer, enjoy the purple flowers of March Woundwort.
The trail includes an area of woodland with Sweet Chestnut, Beech and Sycamore trees. Look out for Coal Tits, Chaffinches and the brown Tree Creeper in this area. There's also a pond, a wildflower meadow and wonderful views across the lake towards the Mendip Hills. After your walk you can enjoy refreshments in the lakeside cafe.
The lake is located just south of Chew Magna and has a car park at the start of this route. You can easily reach the lake from the village by following our Chew Magna Circular Walk which visits the River Chew and Knowle Hill before descending to the lakeside. The Two Rivers Way walking route runs past the lake too so you could pick this up to extend your walk. Heading west takes you towards Buttcombe where you can visit the lovely Blagdon Lake with more nice nature trails to try. You can also pick up the Three Peaks Walk on the eastern side of the water at Hollow Brook. This lovely long distance trail will take you further into the Chew Valley where you could visit High Littleton and Greyfield Woods. View Full Details>>
Clatworthy Reservoir
5 miles (8 km)
Enjoy a walk around this pretty reservoir in the Brendon Hills on the edge of the Exmoor National Park. There's lovely grassy footpaths running alongside the water with splendid views of the surrounding hills, countryside and woodland. You can park at the car park at the eastern side of the reservoir near to the dam. Then pick up the trails around the perimeter of the water. It's about a 5 mile (8km) walk around the whole reservoir or you can try a shorter nature trail through Clatworthy Wood. Here you'll find beech, oaks, silver birch and rowan trees and some pretty streams. Look out for red deer, roe deer and badgers in this area and geese, grebes and swans on the water.
Just to the south of the reservoir you can pick up the West Deane Way long distance trail near Wiveliscombe. Here you can extend your walk by following the trail south along the River Tone towards Ashbrittle and Tracebridge.
A few miles to the west you can enjoy more lakeside cycling and walking trails at the larger Wimbleball Lake.
Just to the north you can pick up the Samaritans Way South West and explore the Brendon Hills and Combe Sydenham Country Park. View Full Details>>
Coleridge Way
51 miles (82 km)
Travel through the Exmoor National Park and the stunning Quantocks Hills as you walk in the footsteps of poet Samuel Taylor Coleridge.
You start off in the pretty village of Nether Stowey, at the foot of the Quantock Hills and head west towards Holford, passing the iron age fort of Dowsborough on the way.
You continue through a wooded section at Alfroxton Woods and onto Stowborrow Hill with its resident deer before passing through Bicknoller and Monksilver where you enter Combe Sydenham Country Park. Here you will find a 15th century stately home set in a 500 acres estate which includes a Deer Park and a variety of walks.
The route continues through the Brendon Hills climbing to the high point of Lype Hill (1,388 ft) with wonderful views over the Exmoor National Park. You'll pass the villages of Luxborough and Cutcombe before climbing Horner Hill and passing the delightful Dunkery and Horner Woods Nature Reserve where you can enjoy a climb to Dunkery Beacon. The path then descends to the pretty coastal settlements of Porlock and Porlock Weir where there's a delightful harbour and beach. View Full Details>>
Combe Sydenham Country Park
1 miles (1.5 km)
This country park consists of 500 acres of woodland, parkland and gardens surrounding a Grade I listed 15th century manor house. The house has an interesting history being previously owned by Elizabeth Sydenham who married Sir Francis Drake. It is alleged that Sir Francis Drake fired a cannonball into the grounds of the manor to warn Elizabeth not to marry another man.
The expansive estate is a great place for walking with miles of waymarked trails to follow. There's lots to see with a deer park, herb garden, rose garden and peacock house. You can also stroll along a series of pretty pools with a lovely cascading stream, waterfalls and lots of wildlife to look out for. There is also a hill to climb with a viewpoint proffering great views over the of the Quantock hills and across the Seven Estuary to Wales.
If you'd like to continue your walking in the area then you could head further into the Brendon Hills and climb to the high point of Lype Hill for more great views. The Coleridge Way also passes the park so you could pick up this long distance walk and head towards the Brendon Hills or the Quantocks.
The little village of Monksilver is a good place to go for a bite to eat after your walk. View Full Details>>
Community Forest Path
45 miles (72 km)
This is a varied and interesting circular walk taking you on a tour of the countryside, villages and historic estates around Bristol.
The walk starts in Keynsham at the confluence of the River Chew and River Avon and begins with a lovely waterside section along the River Avon before joining the Bristol and Bath Railway Path. You continue to Winterbourne, with a short section along the River Frome, and then through Stoke Gifford to Henbury where you will pass the splendid Blaise Castle. Described as 'the finest place in England' in Jane Austen's novel Northanger Abbey, the estate boasts a 19th century mansion, an 18th century castle, a fascinating Victorian museum and 400 acres of parkland.
From Henbury you continue through the suburbs of Bristol, crossing the River Avon on the Clifton Suspension Bridge next to the beautiful Avon Gorge Nature Reserve. This diverse ancient broad-leaved woodland is home to many rare plants and animals and is well worth exploring. Soon after you arrive at another walk highlight at the Ashton Court Park. Here you will find 850 acres of woodland and meadows including a deer park, mansions and landscaped gardens.
The final section of the walk takes you to Pensford via Dundry Hill, where you will pass the impressive Pensford Viaduct, a Grade II listed building. View Full Details>>
Cothelstone Hill
2 miles (3.5 km)
Enjoy heathland, woodland and wonderful views on this circular walk in the Quantocks. It's a lovely area with the groups of beech trees known as the Seven Sisters, bronze age burial mounds and the remains of a folly tower. You should also see several Exmoor Ponies around the hilltop and bluebells in the woodland in the spring.
The walk starts at the car park just to the east of the hill, and follows good footpaths to the summit. Here you can enjoy wonderful 360 degree views across the Quantocks towards the Severn Estuary. It's a fabulous spot on a nice clear day. The walk then descends through woodland and past Merridge Hill before returning to the car park.
The Samaritans Way South West and the Macmillan Way both cross the hill so you could pick these up to extend your walk. For example you could head north and visit Lydeard Hill and Wills Neck, the highest point in the Quantocks. View Full Details>>
Cranmore Tower
1 miles (1.5 km)
Visit the highest point on the Mendip Way and enjoy a stroll through Cranmore Wood on this circular walk in Somerset. The tower is 45 metres (148 ft) tall and dates from the 19th century. You can climb to a viewing platform where you can enjoy views over the Mendip Hills. The surrounding woods have some nice footpaths with beech trees and bluebells in the spring. Look out for badgers, rabbits and deer in this area. The tower has a tea room attached to it for refreshments after your walk. View Full Details>>
Cricket St Thomas
1 miles (1.5 km)
Explore 160 acres of lovely parkland and gardens on this walk around Cricket St Thomas in Somerset. In the park you will find peaceful lakes, secluded woodland and beautiful gardens. Highlights include the delightful Water Garden and the Grotto Garden with sculptural rocks. There is also the beautiful 19th century mansion of Cricket House which was designed by famous architect Sir John Soane. You can enjoy afternoon tea in the tea rooms and sit outside and enjoy the splendid views of the gardens and surrounding Somerset countryside.
Cricket St Thomas is located just a few miles east of Chard. The Liberty Trail runs just south of the park so you could pick this up if you wanted to continue your walk. The trail will soon lead you to the nearby Wayford Woods. The delightful woods include streams, a lake, Rhododendrons and bluebells in the spring months. They are well worth a visit after exploring the park if you have time.
The park is also located near to the historic Forde Abbey. Here you will find a historic Cistercian monastery with 30 acres of award winning gardens to explore. View Full Details>>
Crook Peak
6 miles (9 km)
Climb to Crook Peak from the village of Compton Bishop on this fine circular walk in the Mendip Hills. The hill and the adjacent Wavering Down are a splendid place for a walk with wonderful views over the countryside to the coast. The route uses part of the West Mendip Way to take you across the downs where you will reach a height of nearly 700ft. On a clear day you can see all the way to Brean Down and Porthkerry on the Welsh coast.
The area is a designated  geological and biological Site of Special Scientific Interest run by the National Trust. It consists of a variety of interesting flora including ancient woodland, calcareous grassland and the pretty Cheddar Pink flower.
You can start the walk from the village of Compton Bishop which is only about a mile from Crook Peak. After visiting the peak you head east across Wavering Down passing Compton Hill on the way. At King's Wood you turn south and descend to the village of Cross on some nice woodland trails. At Cross, you turn west and follow footpaths back to Compton Bishop.
You can also start the walk from the car park at King's Wood. It's located off Winscombe Hill Road at the eastern side of Wavering Down.
The eastern end of the walk also comes close to Axbridge where you can visit Cheddar Reservoir and the spectacular Cheddar Gorge. These are both good options if you wish to extend your walk. Also nearby is the climb to Brent Knoll. View Full Details>>
Culmstock Beacon
6 miles (9.5 km)
This walk climbs to Culmstock Beacon in the Blackdown Hills AONB. You'll also visit Black Down Common where there's extensive heathland supporting a wide variety of flora and fauna.
The walk starts from Millhayes, just north of Hemyock, on the River Culm. You follow quiet country lanes west and then north to Culm Davy, passing the little chapel on the way. The route then climbs past Culm Davy Hill and through the associated woodland. Bear left and you will soon come to Culmstock Beacon where you will find a stone signal station built to warn of the Spanish Armada in 1588. From the 250m (820ft) summit there are magnificent views over the surrounding countryside of Somerset and Devon.
You can continue your walk across Black Down Common where you will often see horses and a variety of birdlife. The large common is a great place for walkers with lots of footpaths and more fantastic views from its elevated position.
To extend your walking in the area head a couple of miles to the north east and visit the Wellington Monument.
Just to the south of the beacon you will find the village of Culmstock where you can enjoy waterside footpaths through the River Culm Valley. View Full Details>>
Dolebury Warren
2 miles (4 km)
This National Trust owned limestone ridge has some nice footpaths to try. There's an Iron Age hill fort, wildflowers, butterflies and splendid views across North Somerset, the Bristol Channel and the Mendips.
The site includes an extensive hill fort covering 22 acres and commanding fantastic views of the area. It's surrounded by lots of interesting plants of flowers including bell heather, small scabious, early purple orchid and eyebright flower. These attract a wide variety of butterflies in the summer months. Look out for small blues and marbled whites.
The route makes use of the Limestone Link which runs through the site. You can follow it east to Burrington Combe and the popular Blagdon Lake to extend your walk. The limestone gorge consists of numerous caves, cliffs and interesting rock formations. The climb to Beacon Batch on Black Down hill starts from the car park at Burrington Combe. The hill is the highest point in the Mendips and provides great views over the lake.
Just to the south you will find Rowberrow Warren with miles of mountain bike trails and woodland walks. View Full Details>>
Draycott Sleights
5 miles (7.5 km)
Enjoy a large variety of flora and fauna in this delightful nature reserve in Somerset. The reserve has some nice footpaths with great views over the Mendip Hills and the Somerset Levels to enjoy.
The expansive area of limestone downloand is great for wildlife spotting. Look out for chalkhill blue butterflies, brown hares and birds including skylark and meadow pipit. It's very beautiful in the summer months with wildflowers including bee orchids and horseshoe vetch to enjoy.
You can start your walk from the village of Draycott just south of Cheddar. Follow the waymarked West Mendip way up into the reserve which reaches a height of 270 m (890 ft). From these high points there are wide ranging views over the surrounding countryside.
The West Mendip Way crosses the reserve so you can pick this up to extend your walking in the area. The Rodney Stoke National Nature Reserve is just to the south while heading north will take you to the wonderful Cheddar Gorge.
Also nearby is the lovely limestone nature reserve at Ebbor Gorge. View Full Details>>
Dundry Hill
5 miles (7.6 km)
A nice circular walk around the Somerset village of Dundry, exploring the expansive Dundry Hill which surrounds the village. There's some lovely countryside and great views of the Chew Valley to the south and the city of Bristol to the north.
The hill is also geologically significant with a limestone cap formed during the Jurassic period. It's also rich in fossils and freestone which has been quarried since Roman times.
Look out for a variety of flora and fauna as you make your way across the hill. You may see birds including Buzzard, Stonechat and Perigrine Falcon. In the meadows you can see lots of wildflowers including orchids and knapweed.
The walk starts next to the church in the village and heads east on tracks and footpaths to East Dundry. You then follow country lanes west to Dundry Down, where you will reach a height of over 700ft.
The route then returns to the village where you can enjoy refreshments at the Dundry Inn and visit the historic church which dates from the 15th century. View Full Details>>
Dunkery Beacon
5 miles (7.5 km)
This walk climbs to Dunkery Beacon on Dunkery Hill, the highest point in Exmoor and Somerset. From the 1,705 feet (520 m) summit there are fabulous views over Exmoor, the Brecon Beacons, Bodmin Moor, Dartmoor, the Severn Bridges and the Bristol and English Channels.
The walk starts at the Dunkery Hill car park taking you up the hill to the beacon before heading into the delightful Dunkery and Horner Wood National Nature Reserve. The reserve covers 4000 acres/1604 hectares and is owned and managed by the National Trust. It consists of upland heath and woodland with a variety of wildlife including pied flycatcher, wood warbler, lesser spotted woodpecker, redstart and dipper. It also supports 14 of the 16 UK bat species, including barbastelle and Bechstein bats. You should also see several Exmoor Ponies and Exmoor's Iconic Red Deer. At the hill summit there's a handy toposcope where you can see all of the landmarks that are visible.
If you would like to continue your walk you could head to the nearby Selworthy Beacon in the Holnicote Estate. Here you can enjoy more fabulous views of the Exmoor coast.
The long distance Coleridge Way also passes close to the hill. You could pick this up and head north to the coast and visit Porlock and Porlock Weir. View Full Details>>
Dunster Castle
8 miles (13 km)
Explore the parkland, woodland and Historic Deer Park surrounding this Norman Castle near Minehead. From the castle there are fabulous views towards the Bristol channel, the Quantock hills and Exmoor. View Full Details>>
East Mendip Way
19 miles (30 km)
This walk takes you through the beautiful Somerset countryside from Wells to Frome along the eastern section of the Mendip Way.
You start in the city of Wells near the magnificent cathedral and pass around the moat of the splendid Bishop's Palace. The path then heads towards Shepton Mallet passing through several wooded sections including the National Trust owned woods at Tor Hill, King's Castle Woods and finally Ham Woods.
From Shepton Mallet you continue to the hamlet of Chelynch. On this section you'll pass the Charlton Viaduct and Kilver Court where there are some splendid gardens with hostas, day lilies and candelabra primula next to the River Sheppey.
The route continues to with a climb of 280 metres (919 ft) taking you to the grade II listed Cranmore Tower which is the highest point on the trail.
The final stretch takes you through the delightful Asham Wood and onto the village of Great Elm where there are nice views of the Mells River. You then head into the picturesque town of Frome where the path terminates. View Full Details>>
Ebbor Gorge
2 miles (2.5 km)
This circular walk explores a wonderful limestone gorge near Wookey Hole. In the gorge you will find waymarked woodland trails and a variety of interesting plants and flowers. There's also pretty streams and lots of interesting rock formations. There is some climbing involved with some of the paths reaching a height of over 700ft. From these high points at the top of the gorge there are great views towards Glastonbury and the Somerset Levels.
The area is also a designated nature reserve so look out for wildlife including red deer and birds of prey. The site also attracts a large variety of butterflies including white-letter hairstreak, high brown fritillary and chalkhill blue. Flora includes bluebells, wood anemone, ancient woodland and various fungi and ferns.
There is a good sized car park just off the Deerleap Road where you can start your walk. You could also follow the West Mendip Way from the nearby town of Wells to the site. It's about a two mile walk, passing Wookey Hole on the way.
The West Mendip Way passes through the area so you could pick this up to extend your walk. View Full Details>>
Exe Valley Way
52 miles (84 km)
The walk starts in Starcross on the banks of the River Exe Estuary and heads past the 14th century Powderham Castle and then along the Exeter Canal to Exeter.
The next section continues along the River Exe to Tiverton via Thorverton and Bickleigh.
The final section takes you from Tiverton into the Exmoor National Park where you will pass through Dulverton and Hawkridge before the finish at Exford in Somerset. This section passes close to the old clapper bridge at Tarr Steps near Dulverton and Withypool. It's well worth a short detour if you have time. Around here you'll also cross the picturesque five arched Landacre Bridge over the River Barle.
The route finishes near Dawlish Warren where there is a lovely nature reserve with lots of waders to look out for. You can also pick up the Dawlish Sea Wall and enjoy a stroll along the train line, beach and red sandstone cliffs to nearby Dawlish. View Full Details>>
Forde Abbey
2 miles (2.5 km)
This former Cistercian monastery has 30 acres of award winning gardens to explore. It's perfect for a peaceful afternoon stroll in beautiful surroundings.
You can extend your walk by picking up the Jubilee Trail which starts at the abbey. The long distance trail crosses from one side of Dorset to the other, taking you on a tour of some of the county's best scenery and prettiest villages. View Full Details>>
Frome
10 miles (16 km)
The Somerset town of Frome has some lovely trails to follow through the surrounding countryside. There's easy, waterside paths along the River Frome and more challenging climbs up into the Mendip Hills.
This circular walk around the town takes in the river and the pretty Orchardleigh Lake before picking up two waymarked trails to take you to some of the nearby villages, before returning to the town. View Full Details>>
Fyne Court
2 miles (3 km)
Explore the gardens and 65 acre wider estate on this short walk in the Quantock Hills. In the estate you'll find three waymarked walking trails taking you to the most interesting areas on well surfaced paths. You'll visit the fine courtyard with a coach house, stable, library and music room. The trail then takes you into the beautiful gardens with a serpentine lake, boathouse, round-towered folly and a walled garden with ornamental trees and shrubs. There are also lovely woodland sections with beech trees and bluebells in spring.
If you'd like to continue your walk then you could pick up the Samaritans Way South West and head up to the nearby Broomfield Hill and Cothelstone Hill where there are fabulous views over the Quantocks. This runs just to the north of the estate. View Full Details>>
Glastonbury Canal
5 miles (8 km)
Follow the Glastonbury Canal through the Somerset Levels on this waterside walk through the Avalon Marshes. You'll pass through a series of lovely nature reserves with lots of wildlife and beautiful scenery to look out for.
The walk starts at the Canal wharf in Glastonbury and heads west towards Glastonbury Heath and the Ham Wall Nature Reserve. The reserve has lovely waterside paths and wildlife such as otters, dragonflies, butterflies, marsh harriers, water voles, bitterns and roe deer.
The canal continues through Shapwick Heath Nature Reserve with its reedbeds, wildflower meadows, fens and woods to explore. View Full Details>>
Glastonbury Tor
2 miles (2.6 km)
This popular walk takes you from the ruins of Glastonbury Abbey to the summit of the iconic Glastonbury Tor. The circular walk runs for about 2 miles with a moderate climb on the way. View Full Details>>
Goblin Combe
4 miles (6 km)
Explore this peaceful wooded valley on this lovely circular walk in North Somerset. The woods are located a few miles north east of Congresbury, near the small village of Cleeve. The site includes hundreds of acres of woodland, large areas of open grassland and some moderate climbs with great views towards the Mendip Hills. There's also limestone cliffs and limestone meadows with lots of wildflowers to look out for.
You can start your walk from the car park on Cleeve Hill Road at the eastern end of the combe. Here you will find the Goblin Combe Environmental Centre, which provides educational training and residential facilities for visiting groups. From here you can pick up the footpaths heading east through the woods. Look out for a variety of woodland birds and butterflies including grizzled and dingy skippers, brown argus and green hairstreak. You can extend the walk by heading north through Wrington Warren to Brockley Wood.
If you enjoy this walk then you could head west towards Yatton, and climb to Cadbury Hill Fort.
In Congresbury you can pick up the Two Rivers Way and enjoy a walk along the River Yeo.
At Yatton you can pick up the wonderful Strawberry Line cycling and walking trail. View Full Details>>
Gordano Round
25 miles (41 km)
This figure of eight walk takes you on a tour of the coast, countryside, woodland and villages around Portishead in Somerset. View Full Details>>
Grand Western Canal
24 miles (38 km)
This splendid waterside walk takes you from Tiverton in Devon to Taunton in Somerset.
The first section of the walk takes you from Tiverton to Greenham along the towpath through the Grand Western Canal Country Park. At Greenham you join the West Deane Way and the walk changes as you start following the dry bed of the canal. View Full Details>>
Great Wood Quantocks
2 miles (3 km)
Enjoy miles of cycling and walking trails in this large area of woodland in the Quantocks. There is a red waymarked walking trail starting from the main car park which takes you to Ramscombe on good footpaths. The area has fine trees including ancient oaks, Majestic Douglas firs and Sitka spruce. There are also lovely streams and grassy glades to enjoy a picnic in. Look out for a variety of wildlife including red and roe deer, nightjar and sparrowhawk.
The wood has miles of wide paths which are excellent for mountain biking. You can easily extend your ride by continuing along the many bridleways in Seven Wells Wood or Quantock Combe.
To extend your walking in the area you could head east to Hawkridge Reservoir and enjoy circular walk around the water.
On the south western fringe of the wood you will find Wills Neck, the highest point in the Quantock Hills. View Full Details>>
Greyfield Woods
1 miles (1 km)
These pretty woods near the village of High Littleton have some nice woodland trails to try. There's free car parking and in the spring there's lots of bluebells within the ancient, mixed woodland. There's also a lovely waterfall and the option of picking up the Limestone Link which skirts the southern edge of the woods. You could pick up this long distance trail and head towards Clutton, Temple Cloud or Timsbury. In nearby Clutton you can join with the Three Peaks Walk and further explore the beautiful Chew Valley. Heading west will take you to the splendid Chew Valley Lake. View Full Details>>
Ham Hill Country Park
5 miles (8 km)
Explore the 390 acres of parkland located at this delightful country par near Yeovil in Somerset. The Mendip Hills, Blackdown Hills, River Kennet Valley, Quantock Hills and Dorset Downs can alll be viewed from Ham Hill on a clear day. The park is centred on an Iron Age hill fort while there is also war memorial to the dead of the nearby village of Stoke-sub-Hamdon killed during the two World Wars. This circular walk starts from the car park at the western side of the park. It's located a short distance to the south east of the little village of Stoke Sub Hamdon which makes and alternative start point.
The park is very popular with walkers and cyclists with many routes passing through the park. Mountain bikes are advised for the cycle routes because of the challenging nature of some of the trail sections.
The Leland Trail runs past the park while the 16th century Montacute House is less than a mile east of Ham Hill. There's also Yeovil Country Park which has some nice woodland trails, lakes and waterfalls to see. These are all good options if you would like to continue your walking around the hill. View Full Details>>
Ham Wall
2 miles (3 km)
Ham Wall Nature Reserve is part of the Avalon Marshes in the beautiful Somerset Levels. There are several easy walking trails in the reserve. The Ham Wall walk runs along the Glastonbury Canal on a nice grassy path from the car park on Ashcott Road. From here you pick up the trail and head east along the water. Look out for lots of wildlife including otters, dragonflies, butterflies, marsh harriers, water voles, bitterns and roe deer. Ham Wall consists of a variety of habitats including reedbeds, wetland, grassland and woodland. There's four short walking trails in all. They are nicely laid out and include a number of bird hides and seating areas dotted along the way.
Just to the west of the reserve you will find Shapwick Heath Nature Reserve which has more great trails to try.
The reserve is located just a few miles west of Glastonbury. You could visit by bike by following National Cycle Route 3 from Glastonbury. View Full Details>>
Hawkridge Reservoir
2 miles (2.5 km)
Enjoy a circular walk around this pretty reservoir in the Quantock Hills area of Somerset. There's nice footpaths climbing above the reservoir, with lovely views across the water to the surrounding countryside and woodland.
You can start your walk from the roadside parking area on Lawyer's Hill. Then follow the road and public footpaths towards Ebsley Cottage at the eastern end of the water. The path then climbs towards Littledown with nice views back down to the reservoir.
To extend your walking in the area, head west to the Great Wood where you will find miles of waymarked cycling and walking trails.
On the south western fringe of Great Wood you will find Wills Neck, the highest point in the Quantock Hills. View Full Details>>
Hestercombe House
1 miles (2 km)
Explore the beautiful gardens surrounding this historic country house on the edge of the Quantock Hills. It's a nice place for an afternoon stroll with good footpaths taking you to peaceful woodland, beautiful lakes, a gothick alcove, a Tuscan temple arbour and a folly mausoleum. Hestercombe is generally considered to be one of the finest gardens in England. View Full Details>>
Holford
3 miles (5.5 km)
This lovely Quantocks village has some nice walks to try through the surrounding woodland and countryside. Just to the south of the village is a large area of woodland with a myriad of tracks and paths to try. The bridleways are also good for mountain bikers.
You can pick up the trails from just south of the village. They will take you past Woodlands Hill towards Dowsborough Camp Iron Age Hill Fort. You then pass through Lady's Combe and Holford Combe before returning to the village. You can extend your exercise by visting the adjacent Great Wood or Hodder's Combe. The Coleridge Way also passes through the village and the woods. You can follow the trail from nearby Nether Stowey to visit the site. Similarly the long distance Quantock Greenway passes through Holford so this is another good option. View Full Details>>
Holnicote Estate
3 miles (5 km)
This walk visits Selworthy Beacon and Bury castle in the splendid Holnicote Estate in Somerset. You start off in the village of Selworthy next to the church, and head to the nearby Bury Castle where you will find an Iron Age enclosure dating back to 400 B.C. You then climb to the 308 metres (1,010 ft) high Selworthy Beacon where there are marvellous views across Exmoor and the Somerset coast. It is one of the highest points in the Exmoor National Park along with Dunkery Beacon. From the high point you descend on Folly Combe, returning to the church soon after.
If you would like to continue your walking in the area you could head to the nearby Dunkery Beacon. It is the highest point in Exmoor and consists of a beautiful nature reserve with woodland walks. You could also pick up the South West Coast Path and head west along this lovely stretch of coastline towards Bossington Hill and Porlock or east toward Minehead. View Full Details>>
Kennet and Avon Canal Walk
76 miles (122 km)
A splendid waterside walk from the Thames at Reading, through Thatcham, Newbury, Hungerford, Great Bedwyn, Pewsey, Devizes, Bradford on Avon to Bath. Most of the walk follows the towpath making for an easy, relaxing walk.
The route of the Kennet & Avon Canal takes you through some of the nation's best loved landscapes, including West Berkshire - an Area of Outstanding Natural Beauty - and the southern tip of the rolling Cotswolds. Highlights include the delightful Thatcham Discovery Centre, Caen Hill Locks (video below), Avoncliff Aqueduct, Claverton Pumping Station, numerous pretty canalside villages and the historic city of Bath. View Full Details>>
Keynsham
7 miles (11 km)
Keynsham is a Somerset market town located a few miles south east of Bristol. View Full Details>>
Kilve Beach and East Quantoxhead
3 miles (5.5 km)
This circular walk explores a beautiful area of coast and countryside in the Quantocks. View Full Details>>
Land's End Trail
303 miles (488 km)
This terrific trail runs for over 300 miles from Avebury in Wiltshire, through Devon and Somerset to Land's End in Cornwall.
The walk has been spit into a number of manageable stages as follows
1 Land's End
2 Bosullow Common
3 St. Erth
4 Leedstown
5 Beacon, Camborne
6 Chiverton Cross
7 Mitchell
8 Tregonetha
9 Dunmere Bridge
10 St. Breward
11 Jamaica Inn, Bolventor
12 Minions
13 Callington
14 Tavistock
15 Lydford
16 Belstone
17 Sampford Courtenay
18 Chulmleigh
19 South Molton
20 Dulverton
21 Wiveliscombe
22 Bishop's Lydeard
23 Bridgwater
24 Glastonbury Tor
25 Bruton
26 Warminster View Full Details>>
Landacre Bridge from Withypool
4 miles (7 km)
This circular walk takes you from the little village of Withypool to the medieval Landacre Bridge on Exmoor. It uses a section of the long distance Two Moors Way footpath to reach the picturesque scheduled ancient monument which spans the River Barle. Along the way there's lovely views across the National Park with lots of Exmoor Ponies to look out for too.
The walk starts in the centre of the village where car parking is available. From here you can pick up a public footpath along the Two Moors Way, heading north west from the village. Follow the path for about a quarter of a mile to Kitridge Lane, where you turn left.
The trail then follows the country lane for just over a mile until you reach Landacre Lane on the left.
The lane will take you to the stone bridge with its distinctive five arches. It dates from the late medieval period and is Grade II listed. There's lovely views down the river to the moors in all both directions.
Shortly after crossing the bridge, you can pick up a footpath on the left. This will take you through the countryside to Brightworthy where you can follow a nice riverside footpath along the Barle back into Withypool.
To extend your walking in the Withypool area you can follow the river south along the Two Moors Way to Tarr Steps. Here you will find a medieval clapper bridge set in a beautiful riverside nature reserve. The Withypool to Tarr Steps Circular Walk uses a section of the Two Moors Way to visit the steps.
The Exe Valley Way also passes through the village. You could follow it north to Exford and enjoy views of the River Exe. View Full Details>>
Leigh Woods
2 miles (3 km)
Enjoy cycling and walking trails in this forest and nature reserve in Bristol. The reserve is located in the beautiful Avon Gorge and is a popular retreat from the city. You can enjoy oak, small leaf lime and ash forest with carpets of bluebells in the springtime.  Along the way you can enjoy sculpture trails, views of the River Avon and the Clifton Suspension Bridge and a variety of wildlife. Look out for bullfinch, marsh tit, song thrush and Peregrine falcon as you make your way through the woods. The area is managed by the National Trust so the trails are well maintained.
Walkers can enjoy various waymarked walking trails including the popular one-mile woodland wander which will suit all abilities. The whole of the circular route below is designed for walkers. If you are on a bike please stick to the marked cycle trails which start from the same point as this route.
For cyclists there is a blue grade trail which makes for a nice traffic free ride for beginners or families. The video below shows this trail known as the Yer Tiz trail. There is also a red grade trail for more experienced mountain bikers to try. A National Cycle Network trail also runs through the forest.
Parking is available at the woods but you could follow the River Avon Trail from the centre of Bristol to extend your exercise. It's about a 2-3 mile walk/cycle along the river from the city centre and train station.
To extend your walk you can cross the river and visit the lovely Durdham and Clifton Downs. View Full Details>>
Leland Trail
28 miles (45 km)
Follow in the footsteps of royal librarian John Leland during his 16th century survey of Britain's churches and priories.
You start at King Alfred's Tower at the north-western edge of the Stourhead in Wiltshire and head west towards Bruton and Castle Cary Walk in Somerset. The route continues to South Cadbury where you will pass Cadbury Castle Iron Age Hill Fort before coming to the pretty village of Queen Camel. The next section takes you to Yeovilton with a short stretch along the River Yeo leading you through the village and on towards Ilchester. The path then turns south towards Montacute where you will pass the National Trust owned 16th century mansion at Montacute House and the delightful Ham Hill Country Park. The final stretch takes you on to the finish point at Ham Hill Country Park where you will find splendid views of the Mendip Hills, Blackdown Hills, Quantock Hills and Dorset Downs. View Full Details>>
Liberty Trail
28 miles (45 km)
Follow in the footsteps of the villagers that made their way to join the Protestant Monmouth Rebellion in 1685.
The route starts at Ham Hill Country Park where you will find splendid views of the Mendip Hills, Blackdown Hills, Quantock Hills and Dorset Downs. From here you head south through West Chinnock, Haselbury Plucknett, Misterton and Wayford Woods before coming to Forde Abbey. This former Cistercian monastery has 30 acres of award winning gardens and is well worth a look. Also of interest is Cricket St Thomas - it's just to the north of the trail and has 160 acres of parkland and gardens to explore.
The route continues towards Thorncombe and then onto Fishpond Bottom via Lambert's Castle Iron Age hill fort. The final stretch takes you past Wooton Fitzpaine and then along the River Lim to Lyme Regis on the coast. View Full Details>>
Limestone Link
36 miles (58 km)
Starting at Cold Ashton in St Catherine's Valley, Gloucestershire follow the Limestone Link from the Cotswolds to the Mendip Hills in Somerset.
The walk first heads south towards Batheaston where you join the River Avon and the Kennet and Avon Canal for a lovely waterside stretch to Monkton Coombe. You will also pass near to Little Solsbury Hill, made famous by the Peter Gabriel song 'Solsbury Hill'.
The second section of the path then takes you through the Mendip Hills with fabulous views of the Chew Valley, Burrington Combe limestone gorge, Dolebury Warren Iron Age Hill Fort, the waterfall at Hallatrow and the final stretch through Burrington common the main highlights. View Full Details>>
Little Solsbury Hill
3 miles (5.5 km)
This circular walk climbs this small hill made famous by the Peter Gabriel song 'Solsbury Hill'.
The walk starts in the village of Batheaston, following footpaths to the hill summit and the ancient Iron Age Hill Fort. From here there are super views over Bath and the surrounding countryside of the River Avon valley.
The route then heads along Chilcombe Bottom to Northend, passing two reservoirs on the way. The last section follows the waymarked Limestone Link back to Batheaston.
If you're coming from the centre of Bath you can reach the hill by following the Kennet and Avon Canal to Bathampton and then picking up the Limestone Link to take you to Little Solsbury Hill. View Full Details>>
Lydeard Hill
2 miles (2.5 km)
Climb to Lydeard Hill in the Quantocks an enjoy splendid views over the surrounding countryside on this short circular walk.
You can start your walk from the Lydeard Hill car park on Lydeard Hill Road. It's a good sized parking area with great views, located just a mile east of the village of West Bagborough. From here you can pick up the footpaths to the hill summit which is a short distance from the car park. Head through the gate and then follow the wide paths to the hill top. You can then continue around the hill where there are nice woodland sections and open countryside to enjoy.
You can extend your walk by picking up the Samaritans Way South West and following it to the nearby Wills Neck and Cothelstone Hill. View Full Details>>
Lytes Cary
2 miles (3 km)
Visit this National Trust owned manor house and enjoy walks around the grounds and the surrounding countryside. The house is located close to Somerton, Kingsdon and Charlton Adam. The gardens are very pretty with well surfaced paths taking you to attractive topiary and ponds with ornate statues. They are open from March to October.
A few miles south of the estate you can pick up the Monarch's Way and the Leland Trail near Ilchester. Here you can enjoy a waterside walk along the River Yeo to Yeovilton. View Full Details>>
Macmillan Way
290 miles (467 km)
This epic long distance path links Boston in Lincolnshire to Abbotsbury in Dorset. It is promoted to raise money for the charity Macmillan Cancer Relief.
The route starts from Boston and then runs across the Fens to Bourne before joining the limestone belt. You then head to Stamford and then along the shoreline of Rutland Water. You'll also pass through the medieval market town of Oakham where there's some wonderful old architecture at the Norman castle and the 16th century Oakham School.
The trail then heads south and west via Warmington to Stow-on-the-Wold, then into the Cotswolds via Cirencester and Tetbury to Bradford-on-Avon. After leaving the Cotswolds you follow the path through Somerset passing Castle Cary before entering Dorset and the final section to Abbotsbury via Sherborne.
The route joins with other popular trails including the Viking Way at Oakham, the Thames Path National Trail near Thames Head and with the South West Coast Path towards the end of the route. View Full Details>>
Monarch's Way
615 miles (990 km)
This incredible 615-mile walk approximates the escape route taken by King Charles II in 1651 after being defeated in the Battle of Worcester.
The Monarch's Way starts at Worcester then travels north to Boscobel and then south to Stratford upon Avon. It then continues south through the Cotswolds to Stow on the Wold before turning south west towards Bristol via Cirencester. The route then heads south through the Mendip Hills to Wells and then on through Somerset towards Yeovil and then south west to Charmouth. You then follow the Dorset coast before turning north again to Yeovil, before heading east across the Downs to Brighton and then onto the finish point at Shoreham-by-Sea.
The walk also takes you through two World Heritage Sites, one National Park and six Areas of Outstanding Natural Beauty. For those interested in the history of the walk there is ample opportunity to learn and discover more with a series of museums and historical sites dotted throughout the route.
The walk is waymarked with a picture of the ship The Surprise, the Prince of Wales crown and the Royal Oak tree at Boscobel House.
The route has been split into two separate gpx files. The first includes the section from Worcester to Bridport via the Midlands and Somerset. View Full Details>>
Montacute House
2 miles (3 km)
This magnificent 16th century mansion is surrounded by beautiful parkland and gardens, perfect for a peaceful walk. The house includes the 52 metre Long Gallery with a collection of Tudor portraits from the National Portrait Gallery.
The parkland includes the Cedar Lawn with its wibbly wobbly hedges, the orangery with its pretty water cascade, and the lovely Lime Tree avenue with lovely views of the house.
Montacute House is located just a couple of miles west of Yeovil Country Park. The Leland Trail runs past the house so you could pick this up if you wanted to continue your walk. Ham Hill Country Park is less than a mile west of Montacute so this is another good option. There's fabulous views over the surrounding countryside from the elevated position of the hill. Another nice option is to climb to the nearby St. Michael's Hill where there are fantastic views back down to the house and gardens. View Full Details>>
Otterhead Lakes
1 miles (1.8 km)
This lovely little nature reserve in Otterford has some nice footpaths taking you along the two lakes and the River Otter. The two lakes which remain are all that are left of a series of pools in the landscaped gardens of Otterhead House which was built in 1845 and demolished in 1952. The site includes woodland trails with snowdrops in the winter and bluebells in the spring. There's also lots of wildlife to look out for. Keep your eyes peeled for kingfisher, dipper and wagtail as you make your way through the reserve.  View Full Details>>
Poets Walk Clevedon
1 miles (2 km)
This short walk in Clevedon follows the Poet's Walk footpath along the cliff tops to the west of the town. The walk is inspired by some of the poets and writers who have visited Clevedon. These include Coleridge in 1795 and Tennyson in 1834. It's also a local nature reserve and includes calcareous grassland, coastal scrub, woodland, with fine views over the Bristol Channel.
The walk starts in a lovely spot at the pretty Marine Lake at Salthouse Bay. From here you can pick up the little path heading south west along the coast. It runs down to Wain's Hill where there is an univallate Iron Age Fort. The hillfort is defined by a steep, natural slope from the south and north with two ramparts to the east. You can follow footpaths round the hill to the noteworthy St Andrew's Church.  Parts of the original 12th century church remain with 14th and 15th century additions also. It's located in a fine elevated spot overlooking the Bristol Channel, and has been designated as a Grade I listed building. View Full Details>>
Porlock and Porlock Weir
6 miles (9 km)
This circular walk from the town of Porlock uses sections of the South West Coast Path and the Coleridge Way to take you on a tour of the coast and woods surrounding the town.
The walk starts in Porock and follows the South West Coast Path east to Bossington before turning west along Porlock Bay to the pretty village of Porlock Weir. View Full Details>>
Portishead to Clevedon
5 miles (8.5 km)
Follow the coastal path from Portishead to Clevedon on this point to point walk in Somerset. There's pretty bays, nice beaches, sandstone cliffs and great views across the Severn Estuary into Wales. The route runs along a fairly flat path for about 5 miles.
The walk starts from the Portishead Lake where there is a nice park, lakeside cafe and car parking. Just to the north is Portishead Point lighthouse at Battery Point which is another good start point for the walk.
From the park you head south along the Mariner's Path to Black Nore lighthouse. The Grade II listed building was built in 1894 to guide shipping in the Severn Estuary as it made its way in and out of Bristol Harbour.
You continue past Redcliff Bay, Charlcombe Bay and Walton Bay where you reach the coastal golf course. The route continues past the 17th Century, Grade II listed Walton Castle and Ladye Bay before passing along the sea front in Clevedon and finishing at the pier. You can either return the same way or catch the bus back. View Full Details>>
Prior Park
1 miles (1.7 km)
Enjoy a stroll around this National Trust owned 18th-century landscape garden in Bath. View Full Details>>
Quantock Greenway
36 miles (58 km)
A splendid figure of eight walk through the stunning Quantock Hils AONB.
The walk begins at the pretty village of Broomfield which is the highest village on the Quantock Hills. The first section takes you to the tiny village of West Bagborough and then up a steep climb through Floorey Down and Great Wood. Another long woodland section then follows leading you to the village of Holford on the River Holford. View Full Details>>
River Avon Trail
25 miles (40 km)
Travel along the River Avon from Pill to Bath via Bristol on this delightful trail
You start off in the village of Pill, near the mouth of the river, and head to Bristol through the stunning Avon Gorge. You will pass through the lovely Leigh Woods with its woodland, plant life and wildlife on this section. There's also fine views over the Grade I listed Clifton Suspension Bridge which was built in 1864.
The path then continues through the interesting city of Bristol and then on towards Keynsham where the river is particularly picturesque. View Full Details>>
River Parret Trail
50 miles (80 km)
Follow the River Parrett from the source in Chedington in Dorset to the mouth in Bridgwater Bay, Somerset.
The route first heads to Langport passing Haselbury and the 16th century English Heritage owned Muchelney Abbey. You continue north through Langport and onto Burrowbridge where you will pass the interesting geological and historical site at Burrow Mump. The river then takes you towards Bridgwater passing the Westonzoyland Pumping Station Museum. This Industrial Heritage museum is dedicated to steam powered machinery and makes for a fascinating few hours.
The final section takes you through Bridgwater and Combwich before finishing at the beautiful Steart Marshes Nature Reserve and Bridgwater Bay National Nature Reserve on Bridgwater Bay.
In Bridgwater the trail links with the Bridgwater and Taunton Canal which offers more great opportunities for waterside walking or cycling. View Full Details>>
Rowberrow Warren
3 miles (5.5 km)
Enjoy miles of mountain bike trails and walking trails in these woods near Cheddar. You can start from the village of Rowberrow, just north of Shipham. Just head east from the village and you can pick up the bridleways and tracks through the woods. It's an attractive area with shady clearings, streams and interesting flora and fauna to look out for.
The woods are crossed by two long distance footpaths. In the northern end of the woods you can pick up the Limestone Link and follow it to Dolebury Warren and Burrington Combe, where there are more good mtb trails. The climb to Beacon Batch on Black Down hill starts from the car park here. The hill is the highest point in the Mendip Hills and provides great views over the lovely Blagdon Lake. The West Mendip Way also passes along the southern end of the site. You can pick this up to head to Shipham. View Full Details>>
Royal Victoria Park Bath
1 miles (2 km)
Enjoy a stroll around this popular, 57 acre park in the centre of Bath. The park was opened in 1830 by Queen Victoria at the age of 11. Tree lined footpaths take you through the park to the beautiful botanical gardens at the western edge. View Full Details>>
Samaritans Way South West
103 miles (166 km)
Starting at Bristol follow the Samaritans Way to Lynton, in Devon, and visit the Avon Gorge, the Chew Valley, the Cheddar Gorge, the Mendips, the Quantock Hills and the Brendon Hills. The walk also takes you through the beautiful Exmoor National Park where you will visit the lovely Doone Valley. Here you can try our lovely Lorna Doone Walk. View Full Details>>
Shapwick Heath
2 miles (3 km)
Explore this lovely nature reserve in the Somerset's Levels. Part of the Avalon Marshes, Shapwick Heath is one of several nature reserves in the area. There's reedbeds, wildflower meadows, fens, woods and lots of open water. It's great for wildlife with egrets, bitterns, otters, great-crested grebes and white admiral butterfly to look out for. There's nearly 1000 acres to explore on a number of a walking trails and a cycle trail.  It's a splendid place for a walk with such a wide variety of habitats and wildlife to enjoy.
You can start your walk from the Avalon Marshes Visitor Centre on Shapwick Road. It has a large car park and a wealth of information about the area. It is just a short walk from here to the nice waterside stroll along the South Drain Path. Just south of that is the Sweet Track which runs along ancient wooden trackways.
The reserve is located just a few miles west of Glastonbury. You could visit the site by bike by following National Cycle Network Roue 3 from Glastonbury. You could also follow the River Brue to Meare and Oxenpill at the northern edge of the reserve or the Glastonbury Canal.
To extend your walking you could visit the adjacent Ham Wall Nature Reserve where there are several more trails to try. View Full Details>>
Shepton Mallet
5 miles (8 km)
Visit the Charlton viaduct and the village of Doulting on this circular walk in the Somerset town of Shepton Mallet.
Just to the north of the town you can pick up the East Mendip Way on Barren Down. Then follow the path east to the Charlton Viaduct. This section passes close to Kilver Court where there are some splendid gardens with hostas, day lilies and candelabra primula next to the River Sheppey.
From the viaduct the route climbs towards Ingsdons Hill which reaches a height of over 700ft. You then descend to Chelynch passing Pitts Wood on the way. From here you turn south to the little village of Doulting. The spring in Doulton is the source of the River Sheppey and named after St Aldhelm who died in the village in 709. The village also includes a tithe barn which dates from the 15th century.
The final section of the walk follows a public footpath along the River Sheppey, returning you to the viaduct. View Full Details>>
Somerset Coal Canal
2 miles (4 km)
Follow the Somerset Coal Canal from Tucking Mill to Combe Hay on this easy walk in the Cotswolds. Tucking Mill is just west of the village of Monkton Combe so you could just as easily start off from there. You then follow the Limestone Link for about 2.5 miles to the village of Combe Hay in the Cotswolds AONB. View Full Details>>
Staple Fitzpaine Herepath
13 miles (21 km)
This is a shared cycle and walking bridleway which forms a loop around Staple Fitzpaine in the beautiful Blackdown Hills AONB.
A good start point for the route is the car park at the ancient earthworks of Castle Neroche. View Full Details>>
Steam Coast Trail
1 miles (1.7 km)
The Steam Coast Trail is a series of shared cycling and walking trails around the Somerset coast near Dunster. View Full Details>>
Strawberry Line (Yatton to Cheddar)
11 miles (18 km)
This splendid walk and cycle path runs along a former railway line that used to transport strawberries from Cheddar.
You start by Yatton railway station and head south passing Congresbury and Axbridge before finishing in Cheddar. The route passes apple orchards, open fields and the River Yeo while there are also pleasant woodland sections at King's Wood and Rose Wood. Also on the route is the delightful Millennium Green at Winscombe (perfect place to stop for lunch!) and the tranquil Cheddar Reservoir at the end of the route.
If you have time you could continue up to the magnificent Cheddar Gorge and see this spectacular natural wonder. View Full Details>>
Sutton Bingham Reservoir
1 miles (1 km)
This pretty reservoir near Yeovil has a short walking trail through a hay meadow on the western bank of the water. There's lots of pretty wildflowers and great views across the lovely blue waters of the lake from the viewpoint. The meadow includes flora such as the purple Meadow Saffron and yellow Bird's foot trefoil. These attract a wide variety of butterflies such as Small Skipper and Marble White. On the lake you can look out for a number of water loving birds such as Pochard, Coot and Tufted Duck.
If you'd like to continue your walking in the area then the Monarch's Way runs through East Coker just to the north of the reservoir. This popular waymarked trail leads you north to Yeovil Country Park where you will find 127 acres of rivers, lakes, waterfalls, open grassland and woodland. View Full Details>>
Tarka Trail
79 miles (127 km)
This wonderful walk through Devon follows the path taken by Tarka the Otter in the book of that name. It is a circular walk starting and finishing in Barnstaple on the River Taw. After following the river for a short section you will head through Landkey Newton and East Buckland to the Exmoor National Park. The route then reaches Lynmouth where a splendid coastal section that takes you through Ilfracombe, Woolacombe and Croyde. The final section follows the estuary of the River Taw through Braunton and then back into Barnstaple. This part of the route passes the beautiful Braunton Burrows Nature Reserve. View Full Details>>
Tarr Steps
4 miles (6 km)
This circular walk visits the famous Tarr Steps before a lovely riverside stroll along the River Barle in the Exmoor National Park. It's a popular short walk with attractive woodland running alongside both sides of the fast flowing river.
The old clapper bridge is a Scheduled Ancient Monument, dating from the medieval period. It forms part of the Tarr Steps Woodland National Nature Reserve which includes a wide range of interesting flora and fauna. For example, you can see plants including bluebell and honeysuckle in the spring and summer months. You can also look out for wildlife including red deer, dormice and otters as you make your way along the river.
The walk starts from the car park just to the east of the bridge. From here it's a short walk to the bridge, which you can cross on foot. The route follows footpaths on both sides of the river, crossing a little footbridge at Great Bradley after about 2 miles. After your walk you can enjoy refreshments at the excellent Tarr Farm Inn, which has great views over the bridge. View Full Details>>
Taunton
6 miles (10 km)
Taunton is the county town of Somerset and a lovely place to explore on foot. View Full Details>>
Three Peaks Walk
17 miles (27 km)
This is a fairly hilly circular route taking you through some of the most peaceful and attractive countryside in Somerset.
The walk starts and finishes in the pretty village of Chew Magna and follows the path to Pensford and then back via Clutton.
You will climb Knowle Hill, Maes Knoll, and Blackberry Hill (three peaks) while enjoying excellent views of the Mendip Hills, Dundry Hill and the surrounding Chew Valley countryside. The route also passes very close to the popular Chew Valley Lake where you will find a lovely nature trail on the eastern shores. The trail is well surfaced and offers great views across the lake towards Denny Island, a nesting site for Great Crested Grebe, Tufted Duck and Canada Geese. Near here you will also pass the pretty village of Pensford and the impressive Grade II listed Pensford Viaduct. View Full Details>>
Two Counties Way
56 miles (90 km)
Travel through Somerset and Devon on this beautiful walk from Taunton to Starcross. View Full Details>>
Two Moors Way
90 miles (145 km)
Travel from Ivybridge to Lynmouth through the Dartmoor and Exmoor National Parks on this splendid walk through Devon and Somerset. The walk is generally not strenous taking you through tranquil moorland and the deep and wooded valleys of the moorland edges. The epic route runs for a distance of about 90 miles exposing you to some of the finest scenery in the south west of England.
Highlights on the route include the splendid Avon Dam Reservoir and the fascinating old clapper bridge at Tarr Steps near Dulverton. Near Withypool you'll also cross the picturesque five arched Landacre Bridge over the River Barle. View Full Details>>
Two Rivers Way
20 miles (32 km)
Starting on Congresbury Bridge over the River Yeo follow the Two Rivers Way through Somerset to Keynsham on the River Avon. The walk passes through Wrington, Chew Stoke, Chew Magna, Compton Dando and Pensford with sections along the River Yeo and River Chew to enjoy.
Other highlights on the route include the Stanton Drew Stones which include the Great Circle - the second largest stone circle in Britain (after Avebury Stones). You'll also pass the lovely Chew Valley Lake which has delightful nature trails and a variety of wildlife. Near here there's also the photogenic Pensford Viaduct which is a Grade II listed building, spanning the River Chew near the attractive village of the same name. All the way there's splendid views of the Mendip Hills AONB and the Somerset countryside. View Full Details>>
Two Tunnels Greenway
11 miles (18.5 km)
This is a super, shared cycling and walking path making use of a disused railway path through Bath and the surrounding countryside. View Full Details>>
Tyntesfield House
1 miles (2 km)
This Victorian Gothic Revival house near the Bristol is surrounded by 150 acres (61 ha) of parkland and gardens which are perfect for a peaceful walk. View Full Details>>
Wellington Monument
1 miles (1.6 km)
Enjoy a climb up Wellington Hill and visit the monument created to commemorate the Duke of Wellington's victory at the Battle of Waterloo. View Full Details>>
West Deane Way
45 miles (72 km)
This wonderful circular walk takes you through the beautiful Somerset countryside including the Quantocks.
The path starts and ends in Taunton on the River Tone and heads north west towards West Bagborough. You continue through Lydeard St Lawrence and Wiveliscombe before a pleasant waterside stretch along the River Tone takes you back to Taunton via Bradford on Tone.
In Taunton the trail links with the Bridgwater and Taunton Canal which offers more great opportunities for waterside walking or cycling. View Full Details>>
West Mendip Way
30 miles (48 km)
This splendid walk takes you through the beautiful Mendip Hills Area of Outstanding Natural Beauty from Wells to Uphill.
You start in Wells by the impressive cathedral and head west towards Cheddar passing the show caves and paper mill at Wookey Hole and the wonderful limestone nature reserve at Ebbor Gorge. The route continues through Rodney Stoke National Nature Reserve and Draycott Sleights Nature Reserve before coming to the spectacular Cheddar Gorge, voted the second greatest natural wonder in Britain.
The next stage takes you through the lovely countryside at Compton Bishop before climbing across Wavering Down to Crook Peak where there are splendid views towards the coast. The final section sees you cross Bleadon Hill and finish by the wharf at Uphill on Weston Bay in Weston-Super-Mare. View Full Details>>
West Somerset Coast Path
25 miles (40 km)
Follow the beautiful Somerset coast through the Quantock Hills Area of Outstanding Natural Beauty on this lovely coastal walk.
The walk begins at the car park at Steart, next to the wildlife rich Bridgwater Bay National Nature Reserve Nature Reserve and the Steart Marshes. You then follow the path west, along the coast, to the town of Watchet with its pretty harbour and piers.
From Watchet, you continue to Minehead along Blue Anchor Bay and Dunster Beach Nature Reserve. Here you could take a short detour inland and visit Dunster Castle where there is a lovely large deer park. View Full Details>>
Weston-Super-Mare
11 miles (18 km)
This Somerset seaside resort has some fine coastal walking, a large area of local woodland, some fine hill climbs and a nature reserve with lots of coastal wildlife to see. View Full Details>>
Weston Woods
2 miles (4 km)
These pretty woods in Weston-Super-Mare have a series of good footpaths to try. The woods are also a local nature reserve covering 130 hectares (321 acres) on Worlebury Hill above the town. From the elevated position of the woods there are nice views over Sand Bay towards Wales.  There's also an Iron Age hillfort at the western tip of the site where the defensive ramparts can be clearly seen.
You can park at the car park on Worlebury Hill Road at the eastern tip of the woods. Then pick up the trails heading west towards the coast.
To extend your walking in the area you could pick up the West Mendip Way long distance path and explore the Mendip Hills from Weston-Super-Mare.
Just to the north of the woods you will find the splendid Sand Point where you can enjoy fine views across the Bristol Channel on a beautiful coastal peninsula.
Just to the south you can enjoy more great coastal views on Brean Down or climb to the nearby Bleadon Hill. View Full Details>>
Wills Neck
2 miles (3.5 km)
Climb to the highest point in the Quantock Hills on this circular walk in Somerset. Wills Neck stands at a height of 1,261 ft (384 m) and commands wonderful views of Dartmoor, Exmoor, the Brecon Beacons, the Mendips and Blackdown Hills.
This walk starts at the Triscombe Stone Car Park and follows the Macmillan Way to the Wills Neck summit. You descend on the Samaritans Way South West. It's a nice walk on decent footpaths with some attractive woodland and great views. The walk can easily be extended by visiting the nearby Bagborough Hill, Lydeard Hill and the interesting Triscombe Quarry. You could also head a couple of miles south and visit the lovely Cothelstone Hill where there are more great views and a herd of Exmoor Ponies. View Full Details>>
Wimbleball Lake
7 miles (12 km)
Enjoy cycling and walking trails around this large lake on Exmoor. There is a super walking trail running around the perimeter of the lake. You'll enjoy long waterside sections, many peaceful woodland trails and views of the River Haddeo. This route is the round the lake walk but there are also a number of cycle trails with cycle hire available too. The three well surfaced trails are great for riders of all abilites. The easy green graded trail runs for just over a mile adjacent to the lake. It's perfect for families looking for a safe traffic free ride.
It's easy to extend your walk and explore the surrounding countryside. You could enjoy a riverside walk along the River Haddeo near Hartford or you could climb Haddon Hill at the southern end of the lake, and enjoy splendid views across Exmoor.
The park has excellent facilites with a cafe, cycle hire and parking available. Wimbleball Lake is located a few miles east of Dulverton where you can visit the popular Tarr Steps.
To continue your walking in the area you could head a few miles east and visit Clatworthy Reservoir near Wiveliscombe. Here you will find a great 5 mile walking trail around the perimeter of the lake.
Just to the north you can also pick up the Samaritans Way South West and explore the Brendon Hills and Combe Sydenham Country Park. View Full Details>>
Yeovil Country Park
3 miles (4.5 km)
This park, also known as Ninesprings Country Park, is situated in Yeovil, near the town centre. You will see rivers, lakes, waterfalls, open grassland, woodland and a children's play area as you pass through the 127 acres of the park. There are splendid views of the Dorset Hills and an abundance of wildlife with water voles, kingfishers, green woodpeckers and otters visitors to the park.
The route below is devised for walkers but there is also a flat linear cyclepath which follows the line of the old railway and links the different areas of the country park. View Full Details>>